Latin America, learn about the differences and find the perfect place for your next motorcycle adventure
People dancing in the streets, sun and rainforests. And in the background some Mayan pyramids and Lambada vibes… If this is how you imagine Latin America, this article might surprise you. Just like the MotoBirds team, the continent's diversity is almost endless. Mountains, beaches, glaciers, deserts, rain forests – there's something for everyone in Latin America. Regardless of whether you prefer to seek balance away from Western civilization, or draw energy from the hustle and bustle of a mega city, you can recharge your batteries here. Read the article and choose the place closest to your heart, then set off with us on an epic adventure.
Latin America – landscapes
Latin America's landscapes can be dizzying. Do you love mountains? After Asia, you will find the highest mountains in the world in South America. In the Andes, west of the continent, there are as many as 6,000 peaks. So you have a lot to choose from. Many of them are extinct or even active volcanoes. Expect views from harsh, moonlike landscapes, for example in Chile and Argentina, through almost mystical landscapes in Peru, to lush, green mountains cut by deep river valleys in Colombian Andes.
Or maybe a journey along the coast of the ocean? Places where you can lie on the beach after a day in the saddle. Perfect for such a trip is Costa Rica, which has access to two oceans. We wrote more about it here. If you go on a solo motorcycle adventure, Chile has beautiful beaches too, even for surfing! And if you prefer thermal baths, lakes and springs, then Bolivia is a must: the most visited ones are in the Sajama National Park.
Also remember the rugged Patagonia, located in the southernmost part of the continent. Here, on the border between Chile and Argentina, lies a land where you can make an almost mystical journey into yourself. In Patagonia, silent glaciers and frozen volcanoes, emerald lakes and endless spaces unspoiled by Western civilization await you.
Latin American weather
When planning your next epic trip to Latin America, remember that you are going to the other side of the globe. This means that when our European winter is at its best, you will find the middle of summer there. Which does not necessarily mean high temperatures or no rain though…
Equatorial areas, e.g. in Colombia, are characterized by a more constant temperature, but there are dry and rainy seasons. Travel, especially by motorcycle in the dry season and… remember your waterproof layers, just in case. The dry season does not mean that there is no rain, it simply rains much less than during the rainy season.
In turn, the Atacama Desert in northern Chile is one of the driest places on Earth. It's hot during the day, but you need to dress warm at night because the temperature can drop below freezing. In the mountains, the weather is changeable, sometimes you will find snow and freezing temperatures. In Patagonia, on the Argentinian side of the Andes, you can always count on strong winds. If you dream of more constant and predictable weather, choose Costa Rica. The sun is guaranteed!
And one more thing. If you decide to visit the geographic end of the world, i.e. the city of Ushuaia in Argentina, dress warmly. The average annual temperature is only 6 degrees C.
Latin America – food
Do you like cilantro? Go to Chile, they add it to almost everything. In Chile, you can also eat the best avocados in the world, after which you will not even look at exotic fruits in your local supermarkets back home. If you like fish, consider Peru or Chile, where ceviche – raw fish is a culinary delight. You will also find great fish dishes wherever there is access to the sea.
We chose Argentina for steaks and wine. Carnivores will be very happy for sure, because meat is definitely different than anywhere else in the world. Argentina is the country of beef. Not the kind of cows living and dying in feedlots. Rather, the real cows that still eat grass under the sun. This is probably why Argentine beef is rated number one in the world by many. Vegetarians don't starve, but they will miss out on a unique attraction of Argentina!
The food does not matter much to you? It's about views, challenges, routes… You'll love Bolivia. Lama or chicken casserole pretty much every day does not give a lot of variety. Also, you better love chicken (with lots of bone fragments) to deserve the views and routes of the Bolivian altiplano! On the other hand, you won't waste too much time looking at menu options…
In the article about the mosaic of cultures we also wrote about the culinary world. A dish that is known and served for breakfast at any latitude and longitude. We will not spoil the surprise, simply read about it, if you'd like to know more.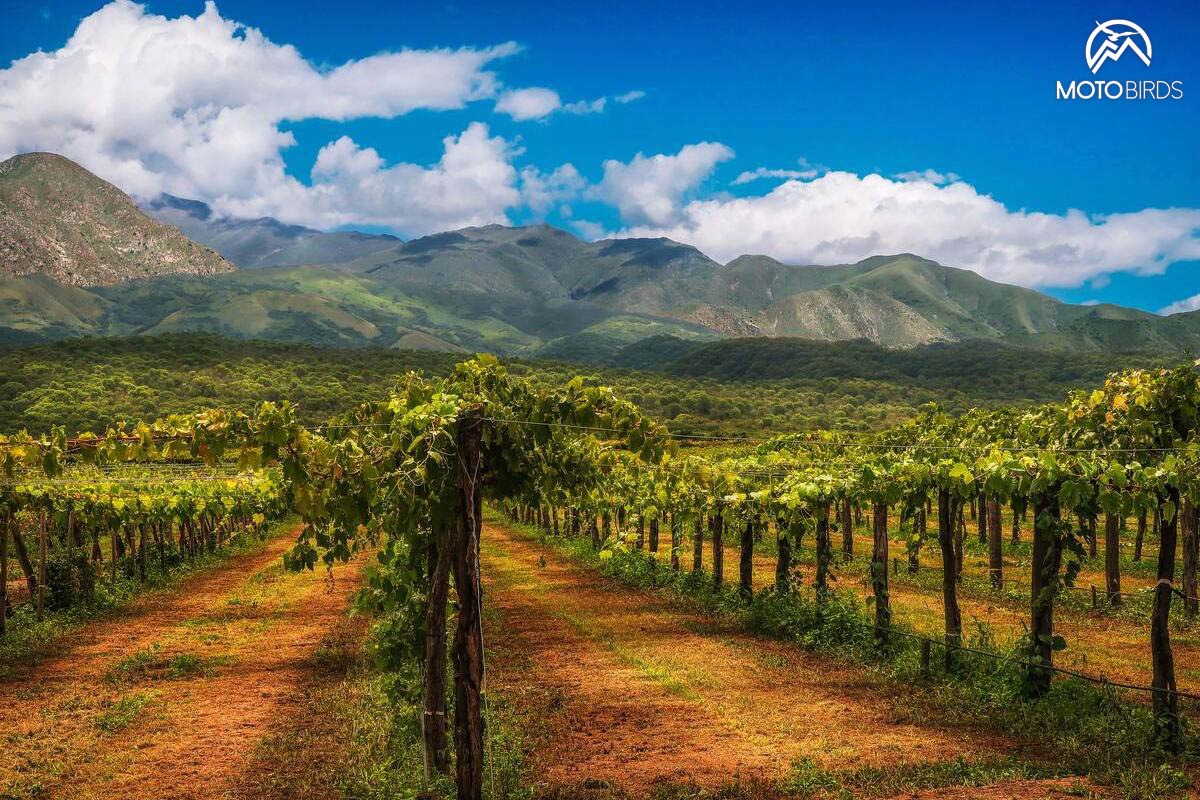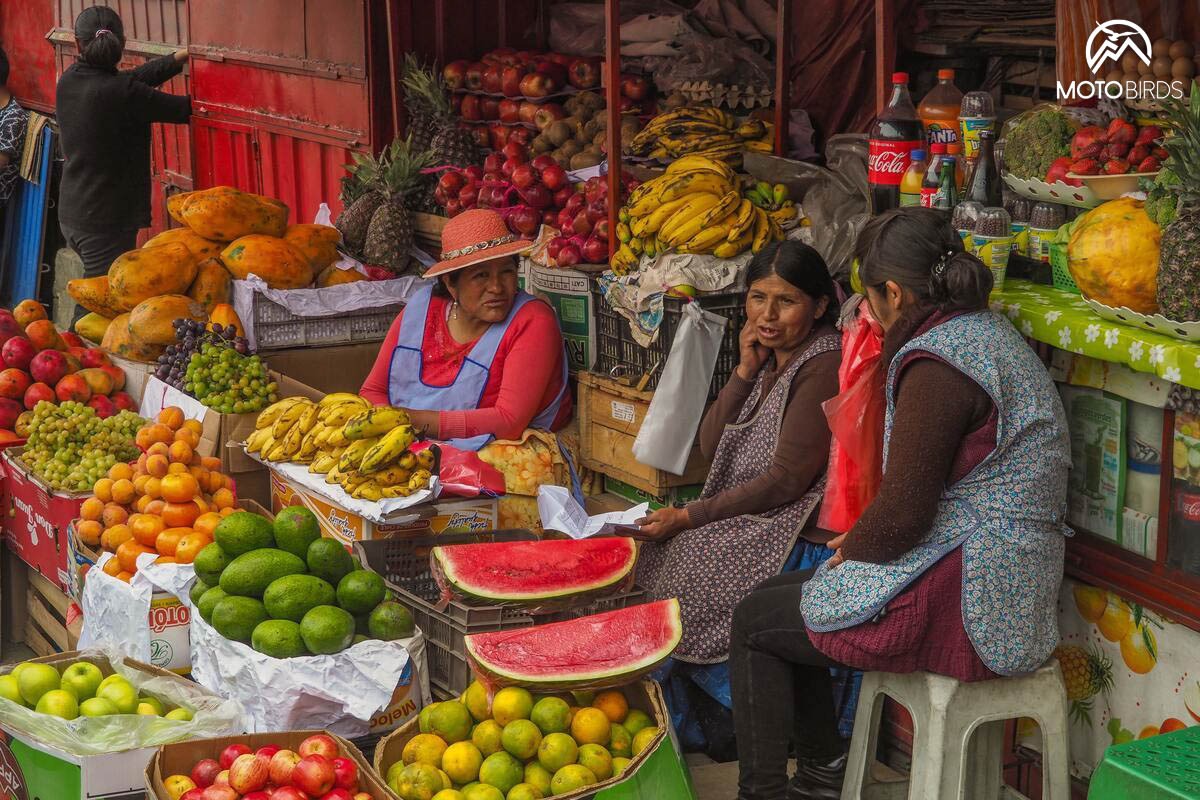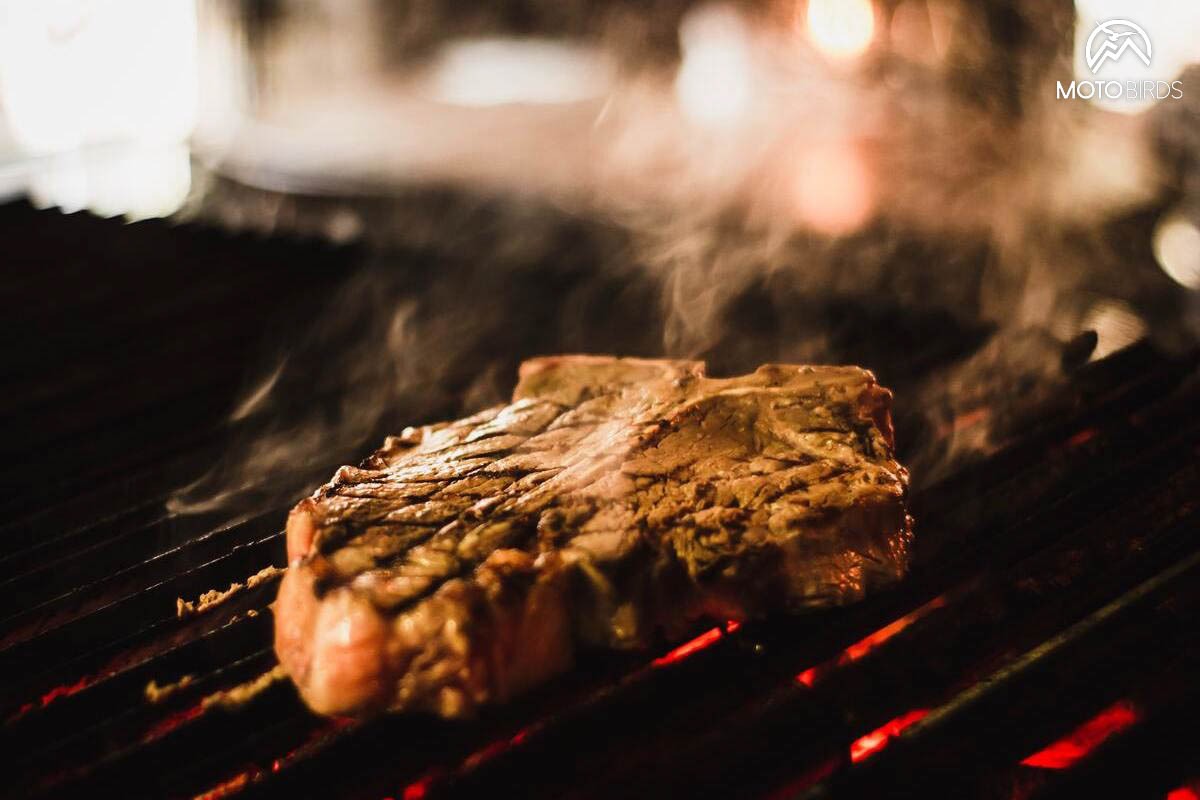 Latin America – the people
When you think of Latin America, your imagination probably brings you to the sight of dancing, hot-blooded Latinos and ladies in tango dresses – or carnival outfits. Well, the first piece of news is that there are hundreds of festivals and carnivals throughout South America. Not just the one in Rio. For example, the Andean carnival provides each year an incredible insight in the cultural diversity of the mountain people.
Whether people are open-minded or more reserved depends largely on where you go. High in the mountains, for example in Bolivia or Peru, people tend to keep their distance from strangers. Western civilization practically does not reach these areas, so people approach tourists with a level of distrust.
On the other hand, in most places people react very positively. The MotoBirds team has the flair to find places pretty much untouched by civilization. By getting to know people, their habits and cuisine, you get to know the continent, because the atmosphere of the place is created by people.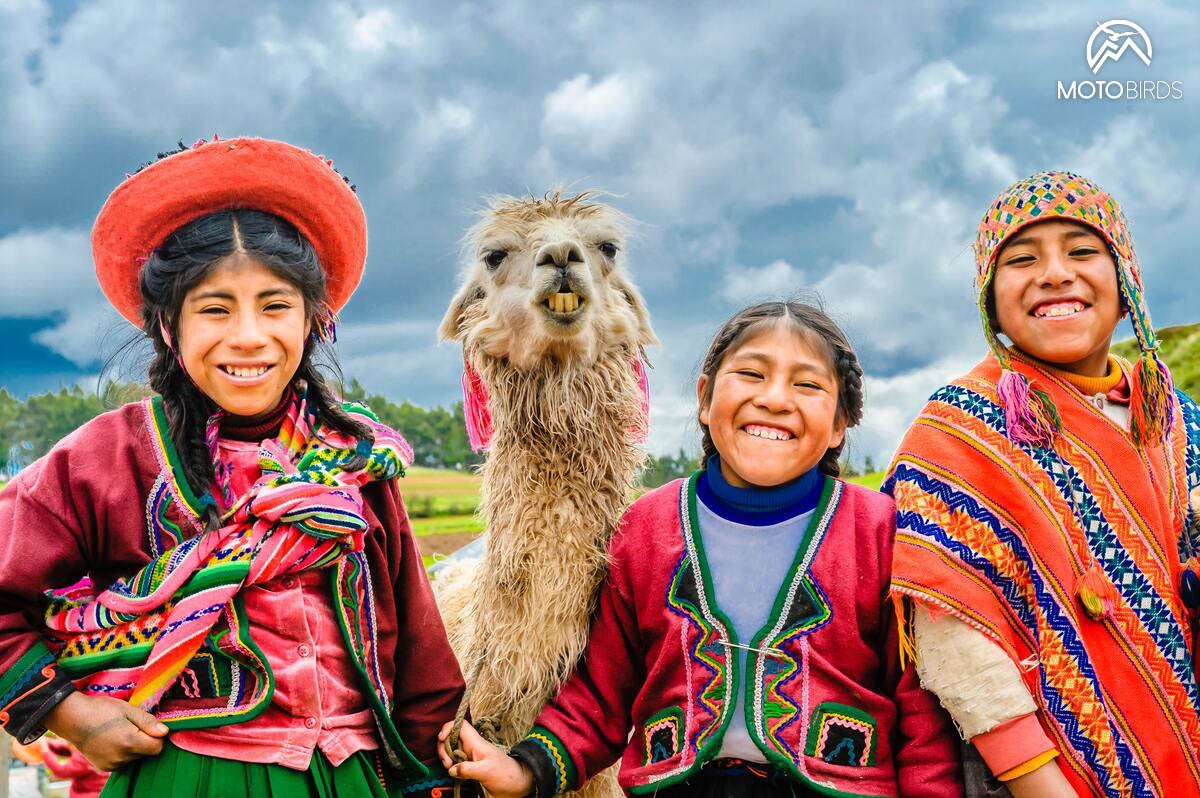 Latin America routes
Whether you prefer urban bustle, rugged nature, gorgeous beaches or mountain switchbacks, Latin America has for sure something for you. If you are joining an organized motorcycle trip with MotoBirds, we always offer information on the degree of difficulty (we wrote about the classification of MotoBirds motorcycle trips here), type of roads and skill or experience requirements.
If you are going on a solo trip, remember that many routes are far from civilization and in case of problems you will be on your own. In the mountains, you can also face altitude sickness. In Colombia or other countries with rainforests, expect wet roads or the need to cross local rivers and streams. When choosing your routes, remember that the weather (e.g. winds in Patagonia) and long distances (without gas stations) are not your allies.
If you're short of ideas, check out our articles about routes in Chile. Find out what to expect when you visit Carretera Austral and the North of the country. We also encourage you to visit our YouTube channel. In the films, we also show the roads we travel on expeditions. You can compare and assess whether a given place is right for you. If you're still undecided, don't hesitate to reach out!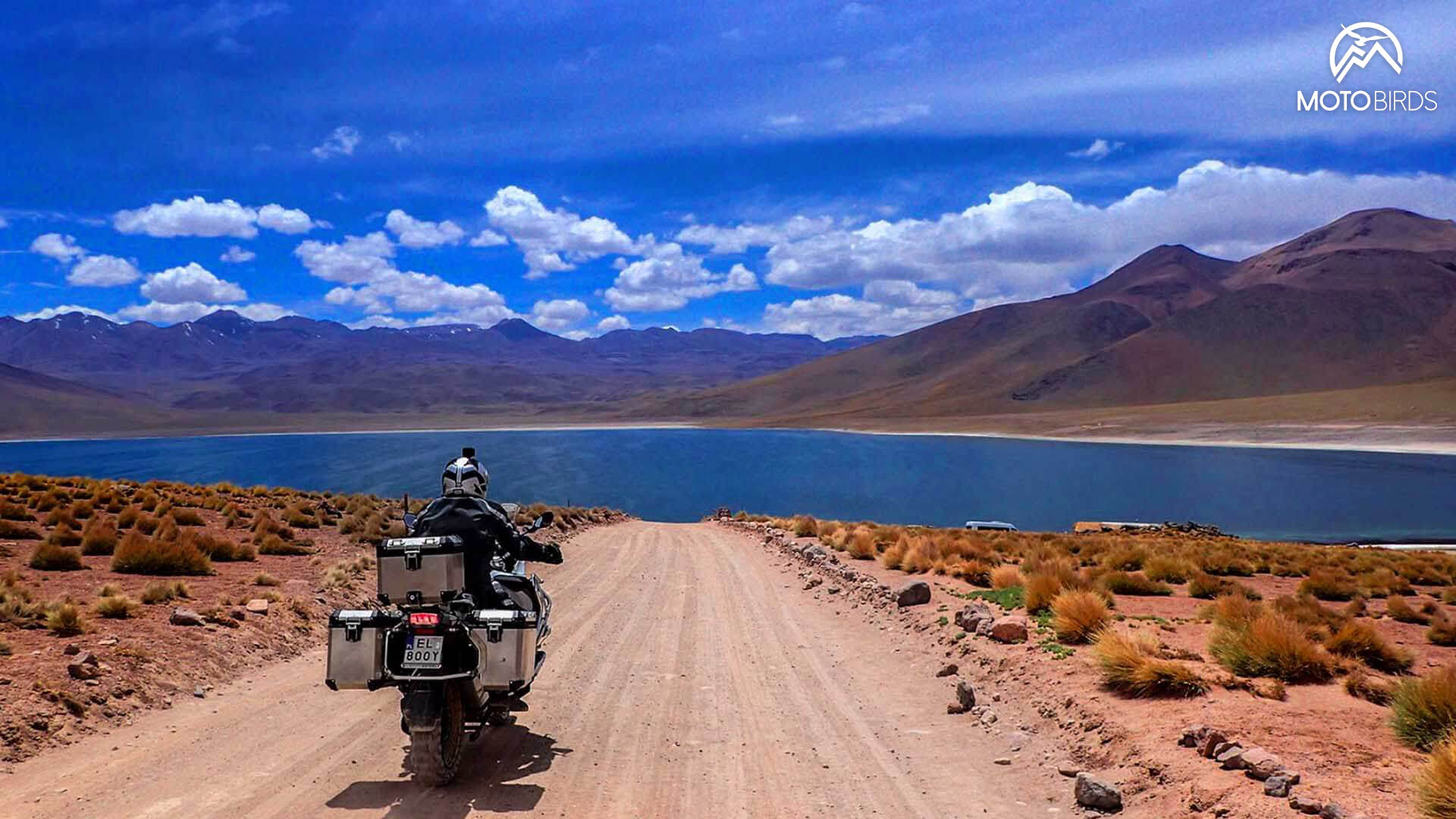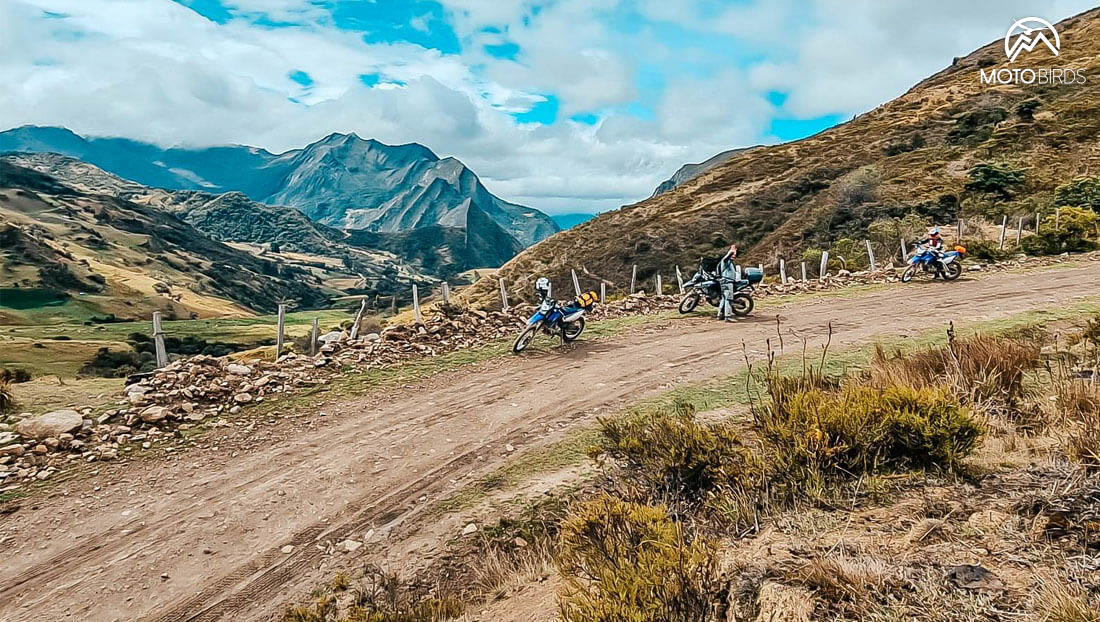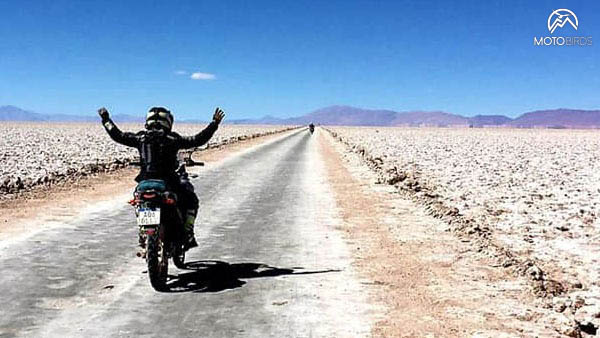 Will we see you on tour in Latin America?
South America is one of MotoBirds' favorite destinations. I don't think we're exaggerating in saying we left a piece of our heart over there... In addition to wonderful routes, otherworldly landscapes and interesting people, you can take a journey into yourself here – in more than one way. If you're looking for answers, they just might be waiting for you somewhere in the Altiplano.

If you did not know, MotoBirds offers options to ship your motorcycle to South America, or even return it to Europe from Colombia. If you're not decided about where to go, or what to see, we are also here to help, find out here what places are worth seeing in South America and why.