How to choose a motorcycle tour – MotoBirds classification
How to choose a motorcycle trip that meets our expectations? How to do it so that we do not feel unsatisfied with the amount of riding by the end of it, so that we can enjoy it and be able to fully enjoy the charms of the visited region, while maintaining the appropriate proportions of driving time to the time spent relaxing? Each of us who has ever decided or considered taking part in an organized motorcycle expedition asked oneself these types of questions. At MotoBirds we know well your free time has been hard-earned. We promise we won't waste any of it. Our number one goal is to ensure you go home satisfied, with undying memories of your time on a MotoBirds expedition. Choosing a tour appropriately tailored to your needs and dreams is the basis. So read this article and find out what we at MotoBirds have done to make your task easier and help you choose the perfect solution.
WHAT TRIP IS RIGHT FOR YOU? CLASSIFICATION AND TYPES OF MOTOBIRDS TOURS.
Have we already mentioned how much we want everyone who decides to go on a tour with MotoBirds to come back fully satisfied? Yes … we will repeat it more than once! Choosing the right trip is the key to spending your vacation, so that you do not feel overwhelmed by the amount of experiences or unsatisfied at the end of it. Unless we're talking about an emerging need to take part in the next tour … haha! It is impossible to put together a "one-size-fits-all" motorbike adventure ride and we want everyone to find something for themselves in our offer. Therefore, to make it possible, in MotoBirds we have introduced a special, more detailed classification not only in terms of the scale of difficulty, but also the type of expedition.
Each possition in our offer is first assessed based on the difficulty of the route. We classify it on a scale of 1 to 10. What does this actually mean in practice? Our rating system is designed to help participants decide whether a given trip is right for them in terms of their level of advancement and skill. We asked about the scale of difficulty many riders who traveled with us, and we listened carefully to their comments. Some wanted less riding and more time off the bike, with a distinctly higher level of comfort. Others were satisfied with what MotoBirds was typically offering. Finally, some would have wished for more hard-core off-road on their expedition.
The second criterion was to create trips that would meet the diverse expectations of customers in terms of the nature of the trip. That is why we have created three categories of trips we offer, which are correlated with the level of difficulty, but also give the opportunity to make a choice based on time spent riding, time off the motorcycle and the category of accommodation offered.
STARTING FROM 2022, WE OFFER THE FOLLOWING TRIP CATEGORIES:
Women-Only groups (Orlice)
The "Luxe" & "Orlice – Moto Damas" trips.
Difficulty level of this category is from 1 to 3. The tours are suitable for all riders, including newer riders. The focus is more on making the most of a certain region, with more days centered on off-bike activities. The riding days are shorter and at a slower pace. This does not mean the route is any less beautiful though! The second area of focus is very comfortable or even exclusive accommodation. As we stick to more beaten paths, we only go to high-standing, very comfortable or even exclusive hotels. Such high-class hotels and resorts are typically not available along the itineraries of our other trips categories.
Selection of 2022 trips in Luxe / Moto Damas category:
From the 3rd to the 16th of December we invite you to Costa Rica.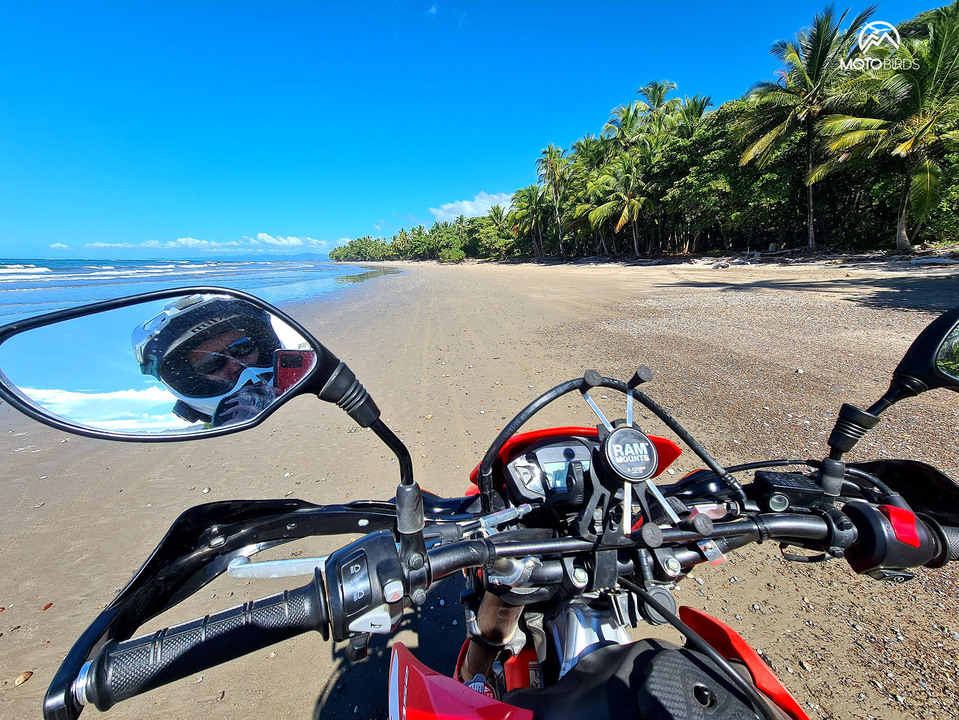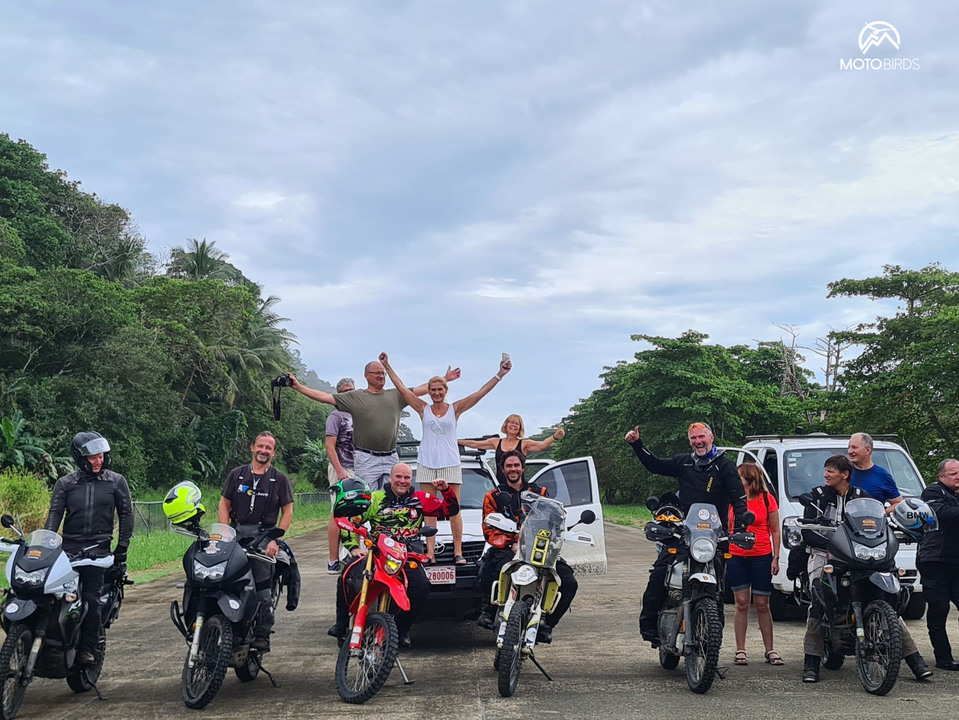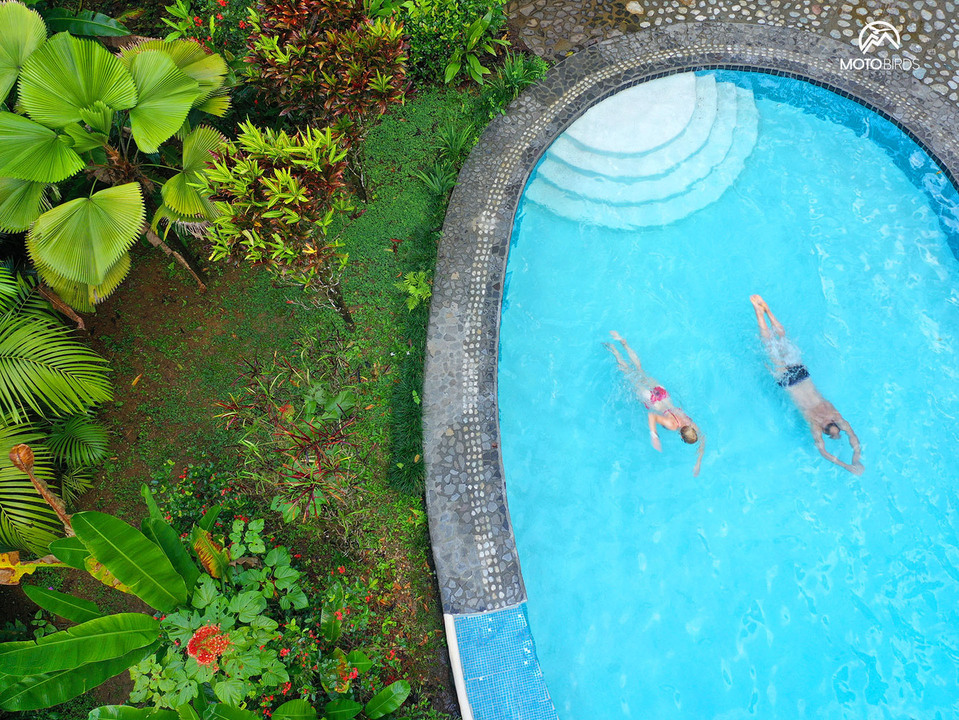 Between the 2nd and 13th of October we invite to Bhutan.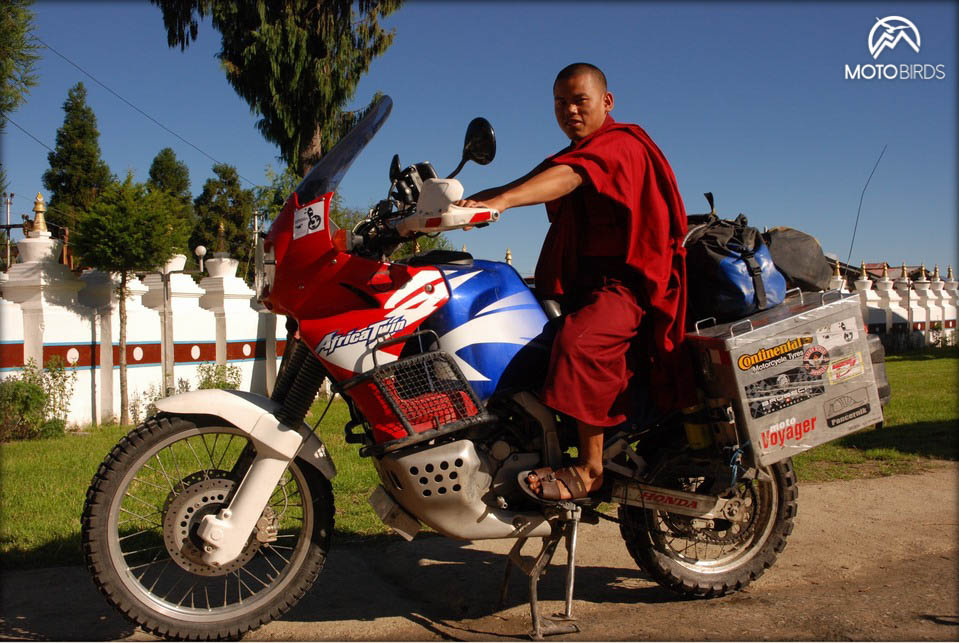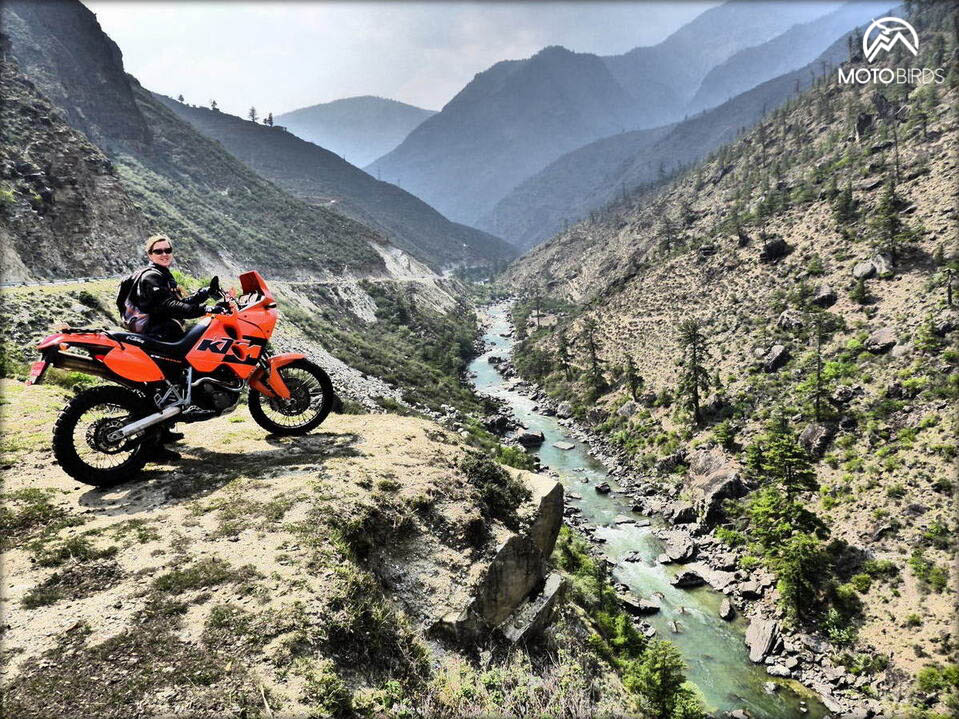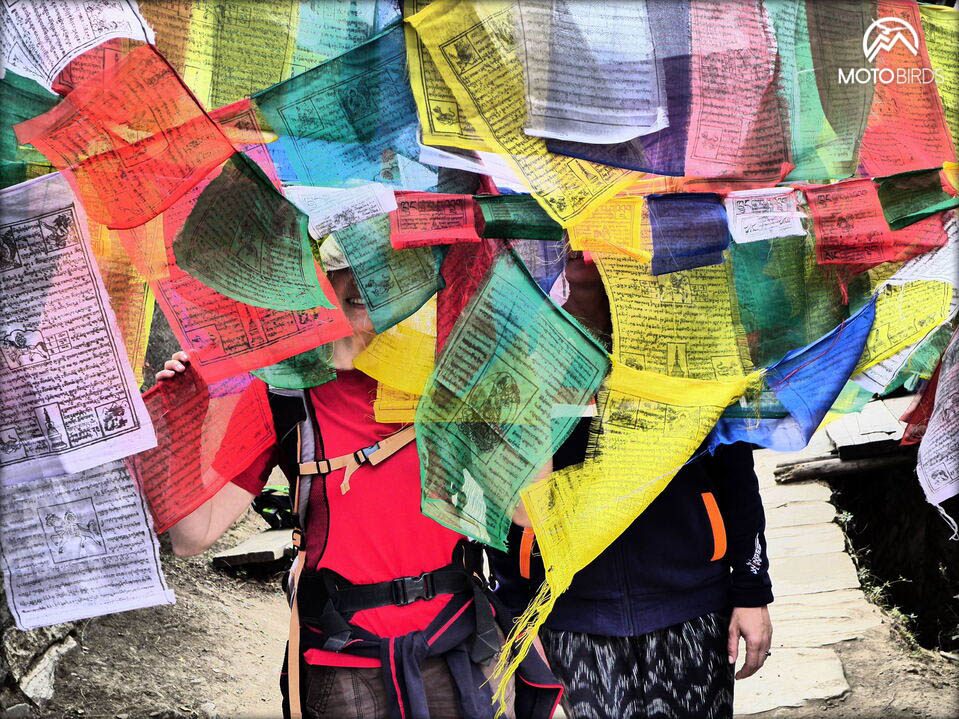 The "Explorer" tours (mixed groups and women-only).
These are our "traditional" MotoBirds expeditions. The difficulty level ranges between 4 to 7. Some of those tours are mostly on unpaved roads, while others offer a mix of paved and unpaved roads. The primary focus is on the exploration of a region or a country, via backroads. There will be riding challenges along our route, be it because of the route, climate or general conditions. We provide accommodation whenever possible, in lodges, comfortable pensions or boutique hotels (3-star or equivalent). Riders should be prepared to put up with temporary discomfort related to climate, distance, road condition, etc.
A selection of MotoBirds tours from the Explorer category for 2022:
From the 5th to the 19th of March we can take you to Tanzania.
We'll visit Tanzania also between the 1st and the 15th of October.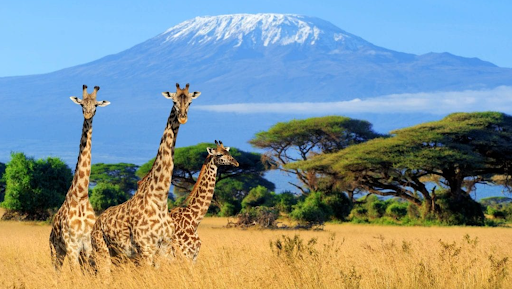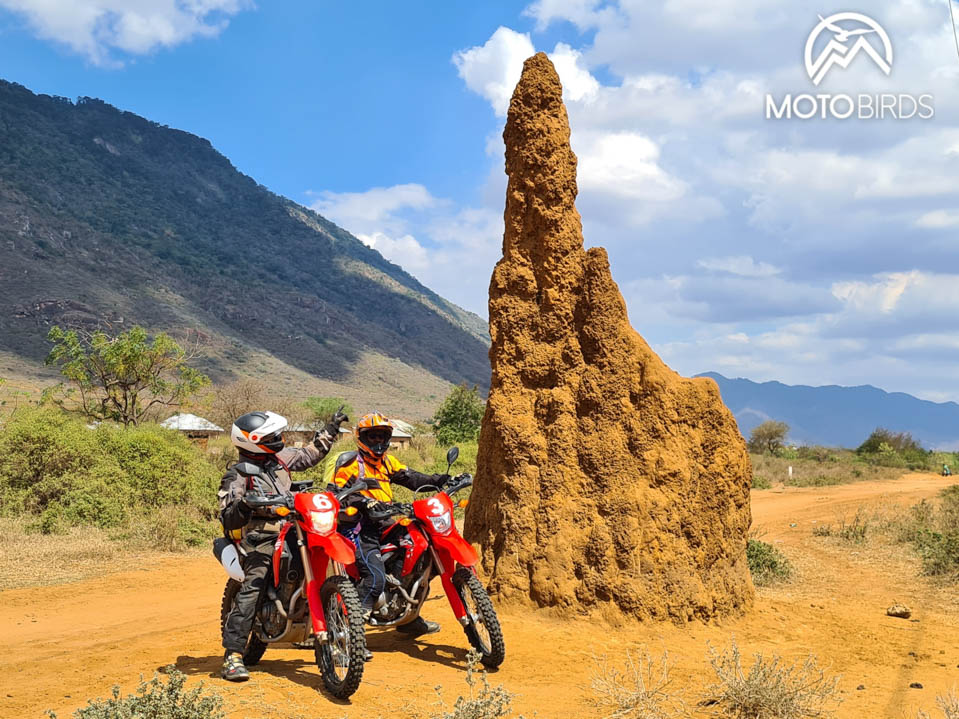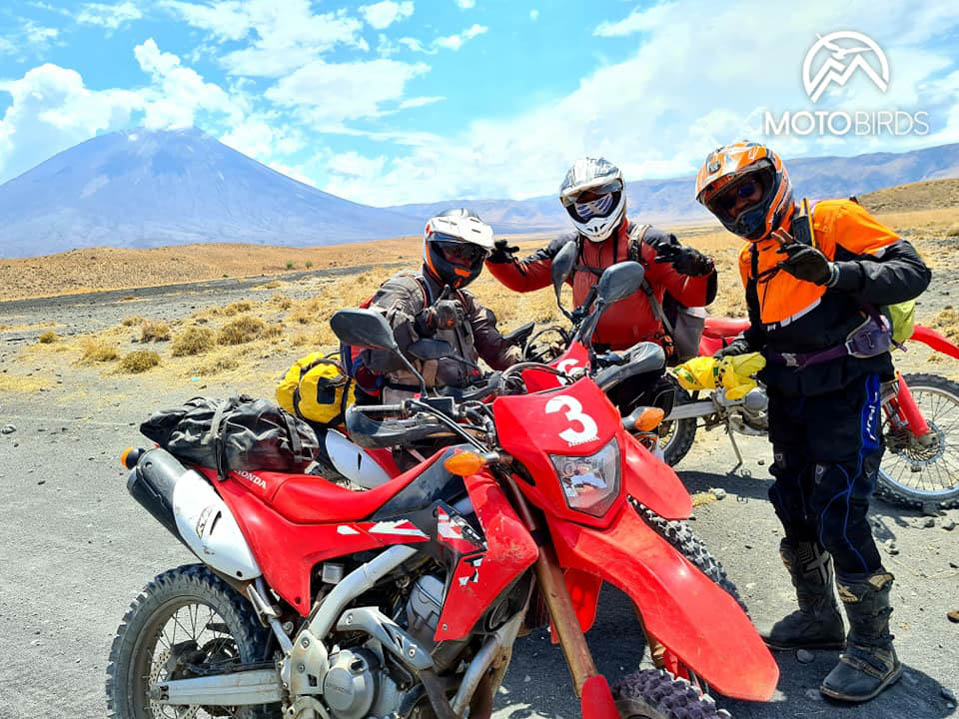 In August from the 21st to the 31st, we invite you to Ladakh, Himalayas.
In September between 3rd and 14th we will discover new off-road roads in Hiamalaya.
Orlice are invited to a classic women-only tour to the Himalayas on August 20th to 30th (the women-only project had its beginnings there).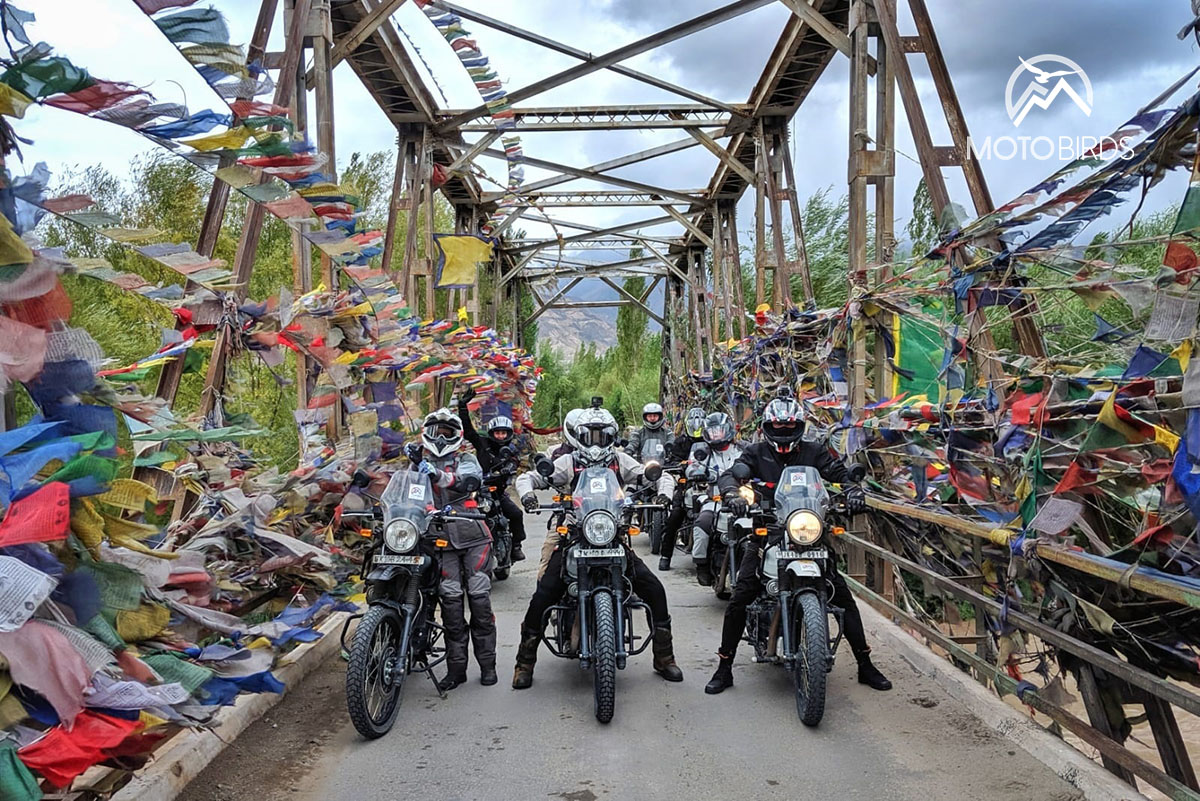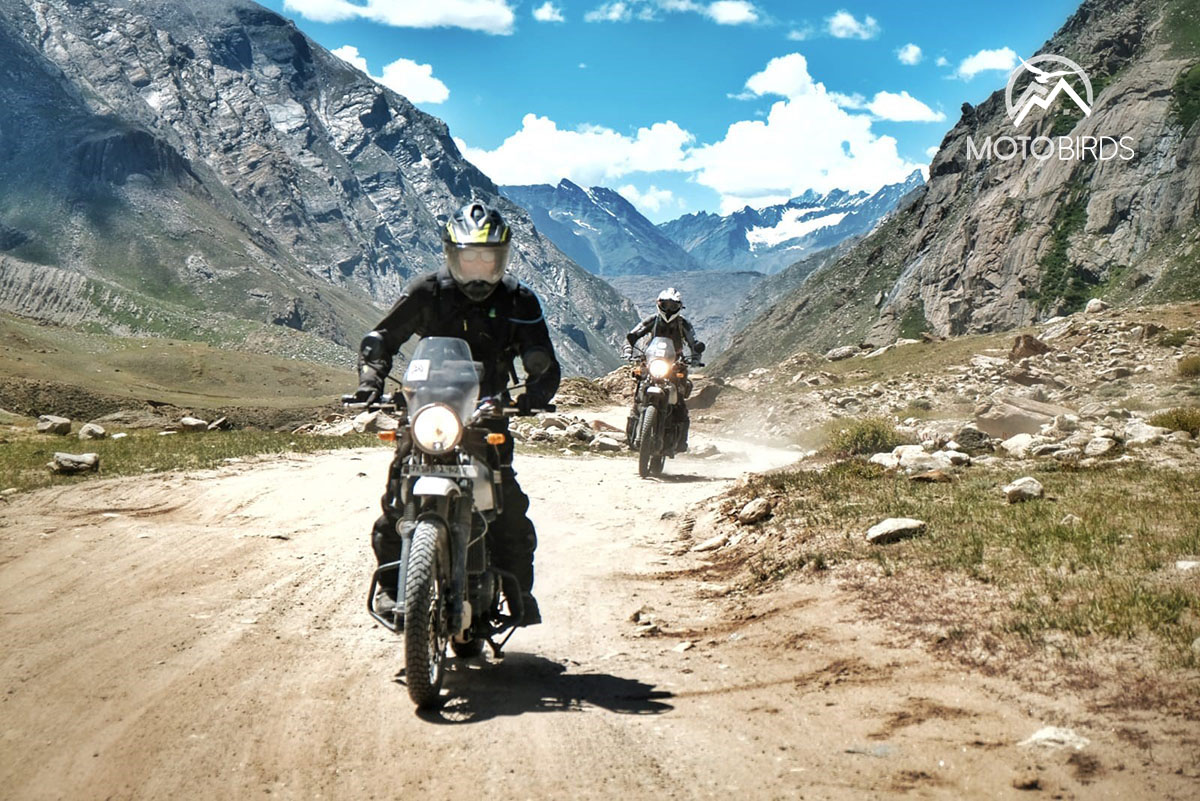 Between January 6th and January 25th, 2023, we invite you to the end of the world to the iconic Patagonia.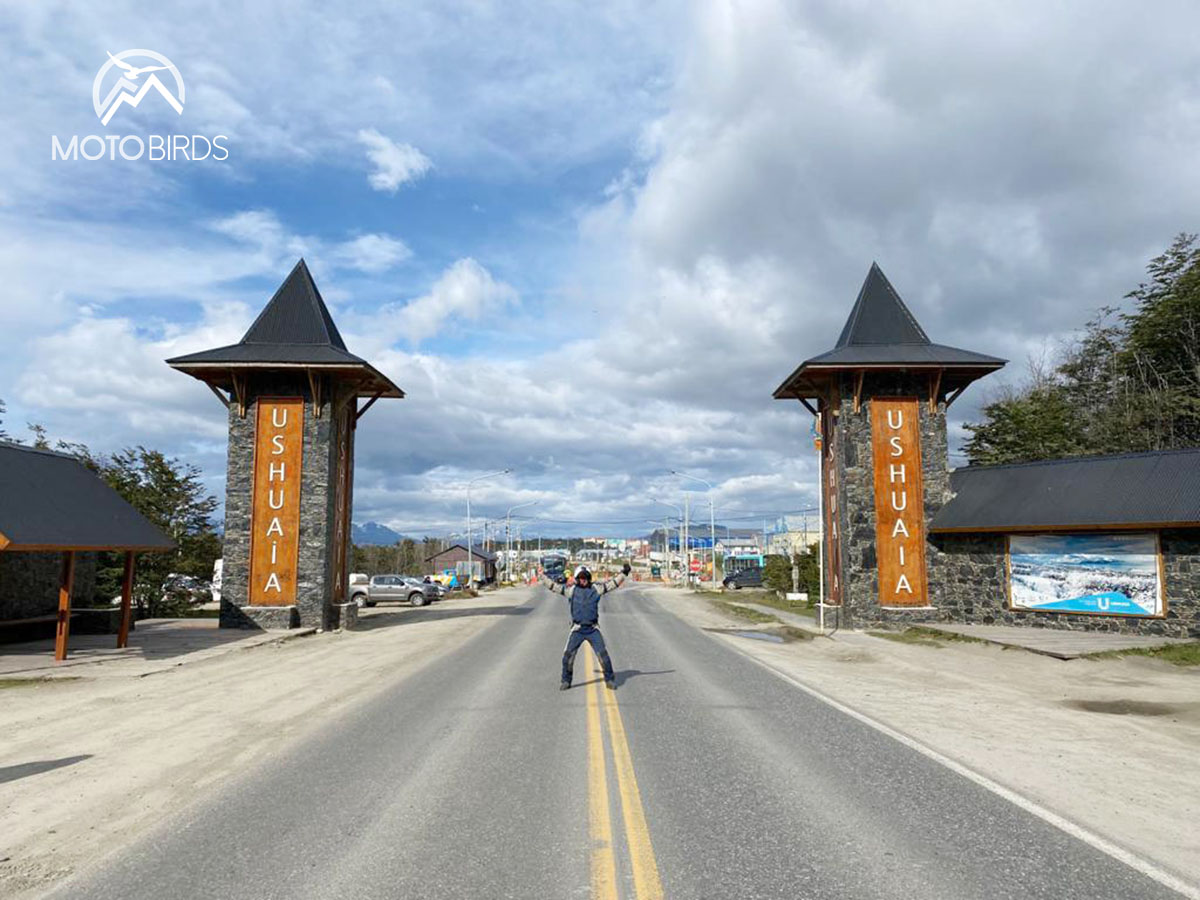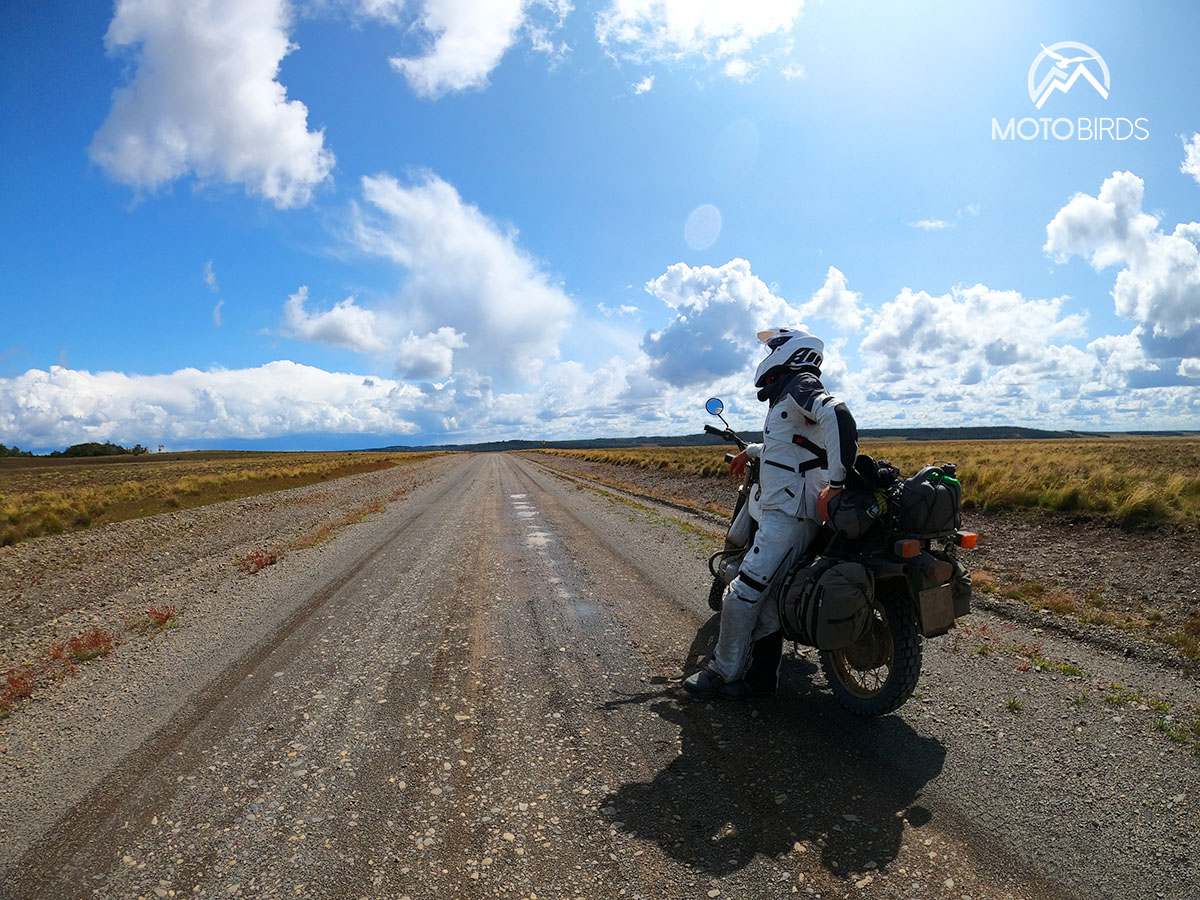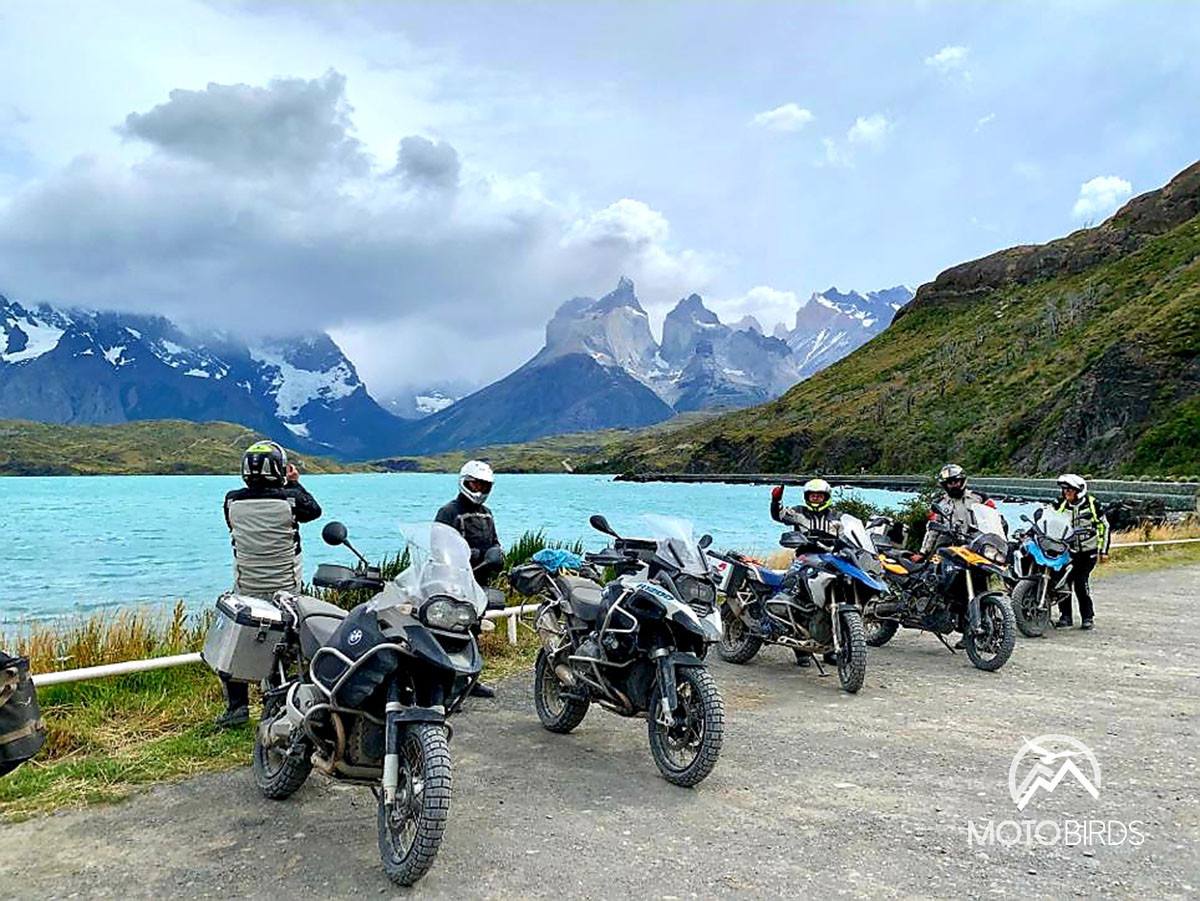 At the turn of November and December, from November 19th to December 2nd, we invite you to Costa Rica.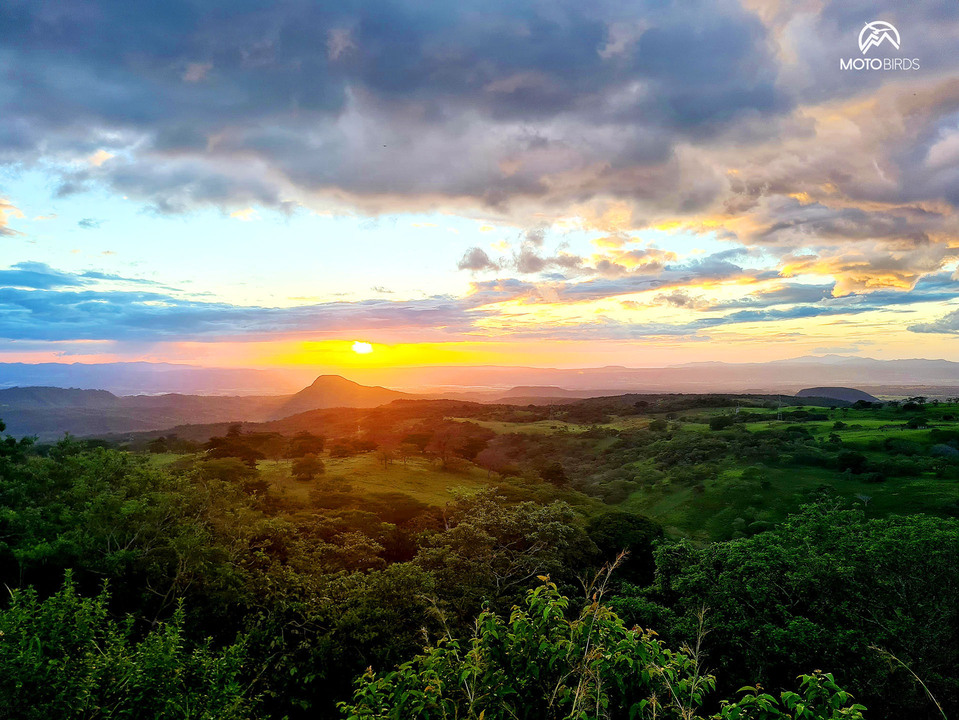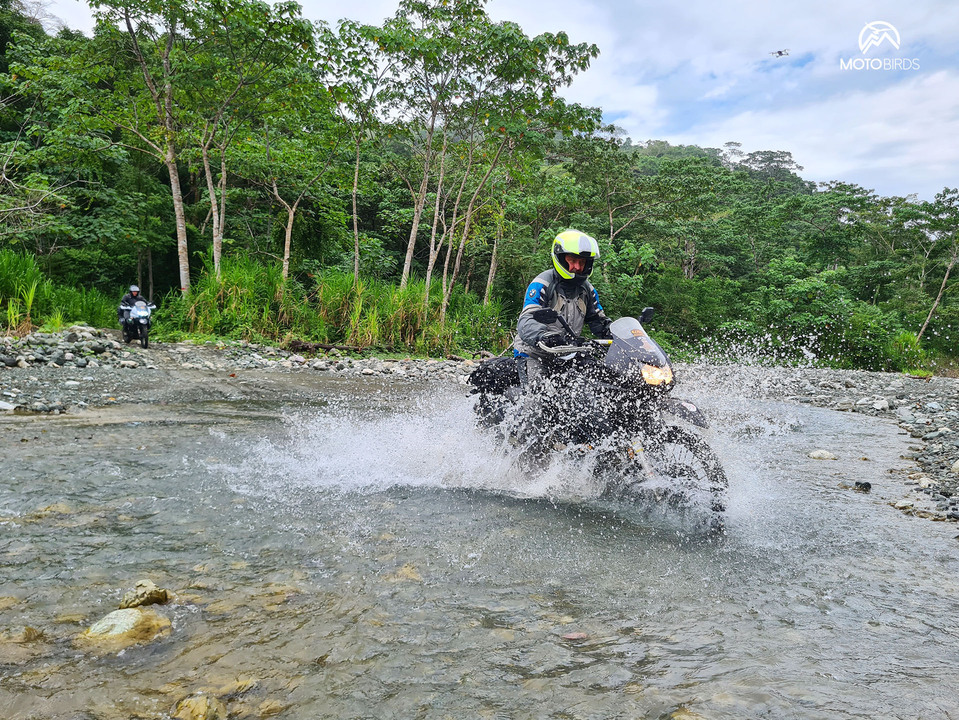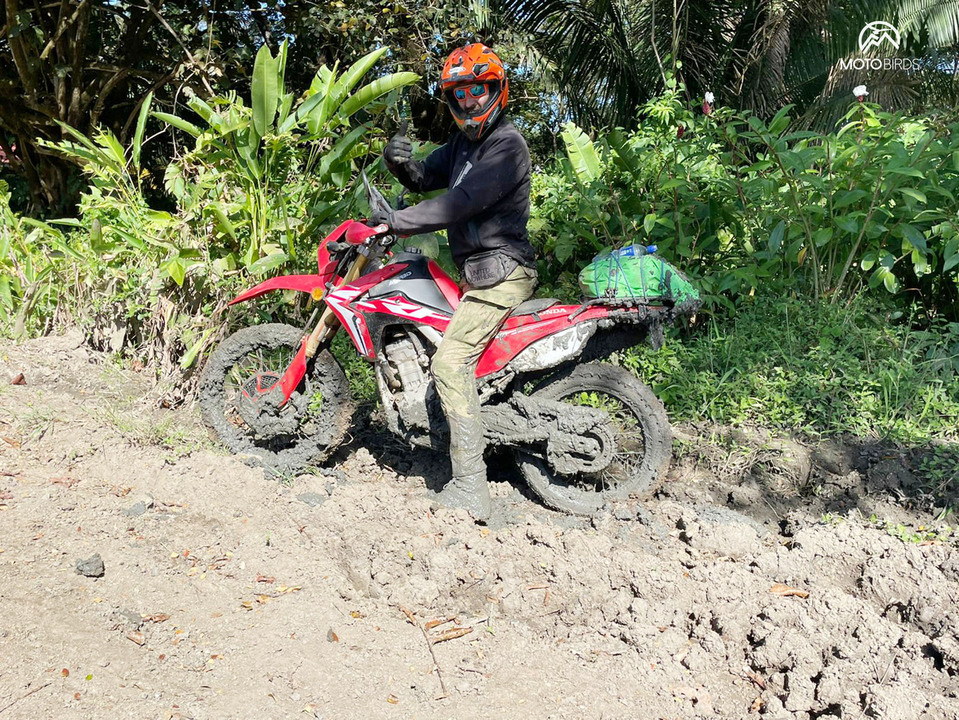 The "Gravel Heroes/Heroines" expeditions (mixed group and Orlice).
As the name indicates, the tours in this category are for those riders which are looking for exceptional off-road adventures. The difficulty level will be between 8 and 10. These are our most demanding rides. It could be because of the distances, altitude, climate, track conditions, remoteness, etc. These tours are for those riders looking for that special ride they want to tick off their bucket list – and don't shy away from dust, grime and more demanding riding. These are expeditions that would be challenging to undertake on your own. While we're not into hard-enduro bootcamps, some days will certainly require endurance, effort and skill. We never camp, but some accommodation could be basic for a couple of nights – because there are no better options around. The other nights, we provide accommodation in comfortable pensions, boutique hotels or 3-star hotels.
A selection of MotoBirds tours from the Gravel Heroes/Heroines category for 2022:
We invite all off-road fans to Tanzania from March 20th to April 3rd.
Ladies, off-road Orlice, we invite to Tanzania in October from 15th to the 29th.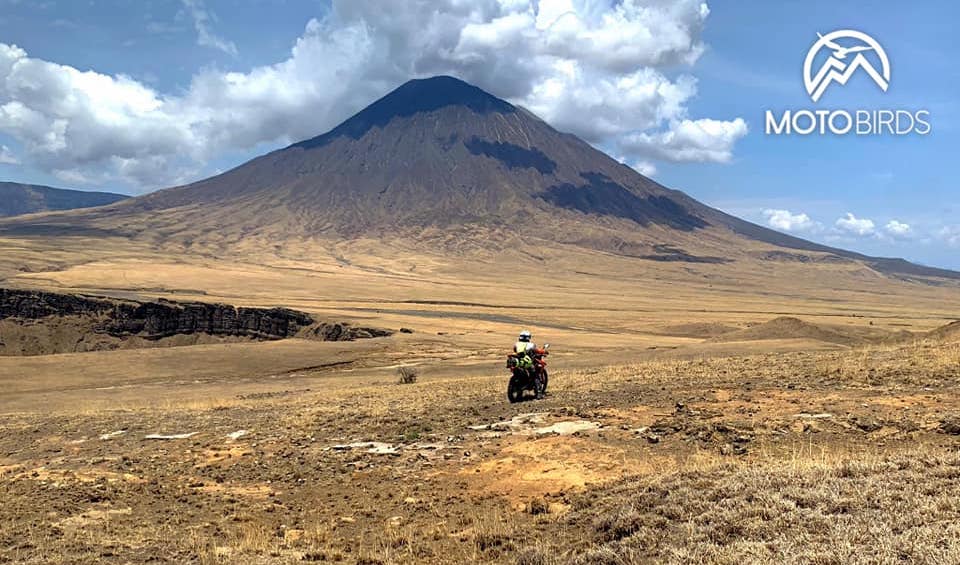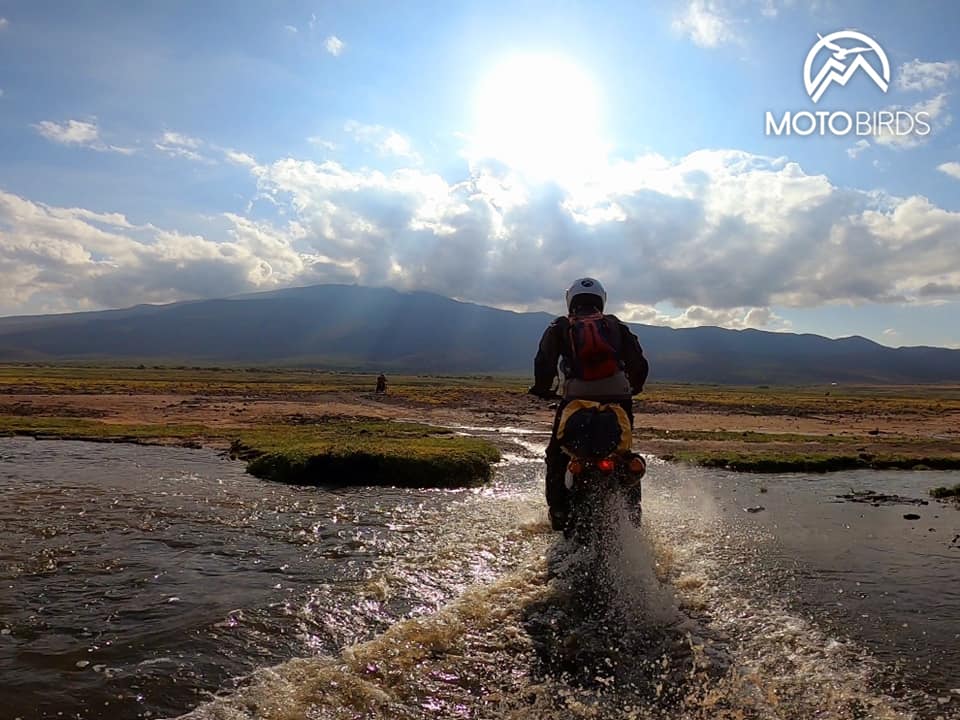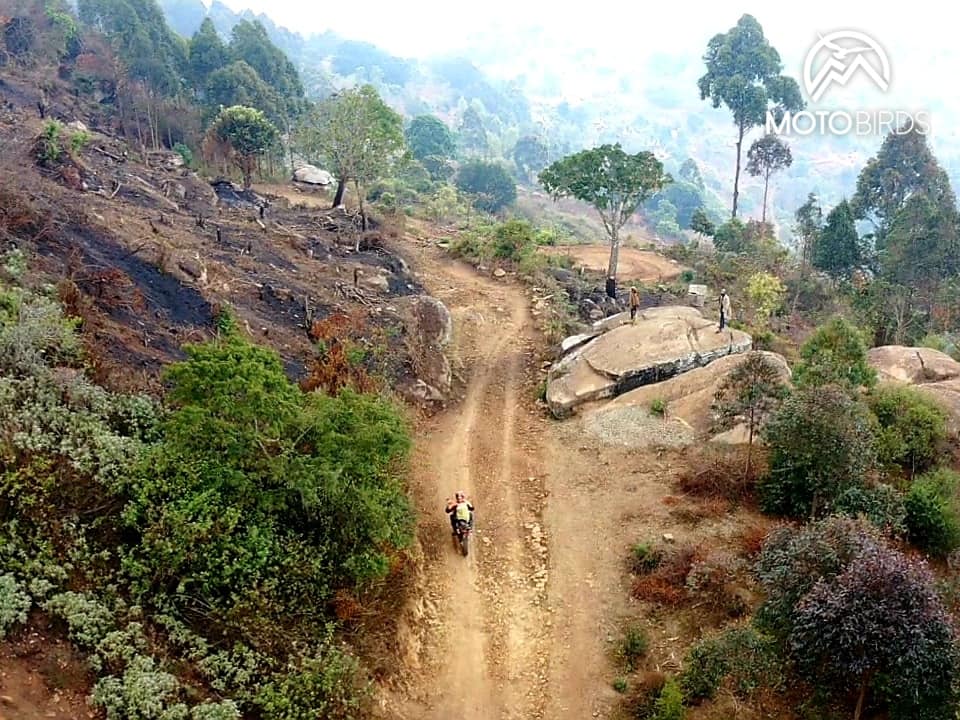 You'll notice from our tour catalog that not all trips are available in all three categories. The reason is that there are logistical limitations in certain countries. It may also happen that the website states that all places are sold out. However, it is always worth writing to us in case of someone's resignation.
BELOW IS A DETAILED DESCRIPTION OF WHAT OUR RATING LEVELS MEAN.

od 1 do 2:
The whole route is on paved roads.  No special riding endurance or riding skills are needed.  This trip can be done on pretty much any bike, as long as it has enough power to keep pace with the group.  These trips are accessible to all riders, including new riders.
od 3 do 4:
Most of the route is paved. There may be a couple of short sections on well-maintained gravel sections. The riding days are longer than in the previous category. There may be one or two riding days with distances over 250km. These rides can be done on any motorcycle, provided it has enough power to keep pace with the group. Newer riders will also feel comfortable on such trips.
od 5 do 6:
Most of the route is paved, but not every day. There could be some longer sections on variably maintained gravel roads. The riding days are typically over 200km. There may be some days over 350km. These rides are best enjoyed with motorcycles of at least 600cc. In some cases, climate and/or altitude can also play a role. These rides are better suited for riders with an experience of longer days in the saddle. When those trips are not on rented bikes provided by Motobirds, tire choice is important. Local driving customs may be challenging, compared to what we're used to back home.
od 7 do 8:
Most of the route is unpaved. There could be long stretches with deep sand. There could also be some technical sections. Some of the tracks we follow will not be maintained. Climate and/or altitude can also play a role. Some riding days may be over 400km. A good riding endurance level is required, as well as some off-road experience. When those trips are not on rented bikes provided by Motobirds, tire choice is essential. Local driving customs may be challenging, compared to what we're used to back home.
od 9 do 10:
These are the most demanding expeditions. The distances are long, and most of the route is unpaved. There may be all kinds of riding conditions along the route. Climate and very high altitude may also often play a role. Some riding days will be over 450km or 10 hours. A good riding experience in a variety of terrains and conditions will help enjoy these adventures. These trips are not designed for big trail bikes. Local driving customs may be challenging, compared to what we're used to back home.
We hope that the combination of our trip categories and the difficulty level will enable you to make better informed decisions on the trip which is right for you. If that weren't enough, we're only an email or call away to answer any questions!