Costa Rica, a motorcycle ride that will make you discover the coast of two oceans
Everyone sees a bit differently what makes an epic motorcycle tour.  We understand and respect that. A motorcycle trip to Costa Rica is very different from a trip to Patagonia or the Himalayas. It is a trip to a paradise for those motorcyclists who love both beaches and mountains. But also some excitement both on and off the bike. All followed by a rest in comfortable hotels.
A trip to Costa Rica, a picturesque corner of Central America
Rest on the beaches of not one, but two oceans? All in one ride. Costa Rica is located on a narrow strip of land between Nicaragua and Panama, off the coast of the Pacific Ocean and the Caribbean Sea. Two oceans, one motorcycle ride.
Costa Rica is also known for its natural diversity and conservation efforts. For instance, even mining is banned. The diversity of flora and fauna, wonderful landscapes, active or extinct volcanoes are all found there. National parks cover 25% of the country's territory. Even Greta might approve 🙂 By comparison, in Poland, National Parks account for 1% of the total area of ​​the country, and the USA has about 3.5%. 
Costa Rica is sometimes called the "Switzerland of Central America", because of its commitment to the environment and stable situation, compared to neighboring countries. Rest assured that traffic laws are fortunately not as draconian as in the land of Calvin.
In Costa Rica, it is impossible to choose the best or most beautiful beaches. There are about 300 beaches in Costa Rica, every one of them different. The sand can be white, black or shades of brown. Some beaches have no sand at all, just millions of broken shells.
the first marine national park in Central America
Of course, we are talking about the Marino Ballena National Park established in 1990. The park is located on the west coast of Costa Rica, close to the town of Uvita. Its area stretches between Uvita Beach and Piñuela Beach. The park was created to protect the ocean. A visit to this park is a real attraction: paradisiac beaches, warm ocean, coconut trees, birds… What more could you want?
The beaches in the park are both sandy and rocky. You can admire cliffs, reefs and even mangroves. Many species of animals live here: colorful birds, rare lizards, marine turtles and even dolphins. The biggest attraction, however, is the whales. This is one of the last places on Earth where you can see these amazing creatures so close to the shore.
Expedition to Costa Rica – Manuel Antonio National Park
Compared to other Costa Rica national parks, this one is small. It is located to the west of Costa Rica, on the Pacific. Manuel Antonio National Park is an absolute must-see on any trip to Costa Rica. Why? Because it's Costa Rica in miniature!
In 2011, Forbes magazine named the park one of the 12 most beautiful parks in the world. Many species of birds, monkeys and large lizards live here. Also the blue huge Morpho butterflies can be seen.
You can admire all this directly from the beach or from the numerous viewpoints. Then the white beaches hidden in coves and charming little islands along the coast complete this gem. If this feels like something that resonates with you, and you'd like to hear the sound of crabs moving into the bush, we have two tours to Costa Rica: Explorer and Lux.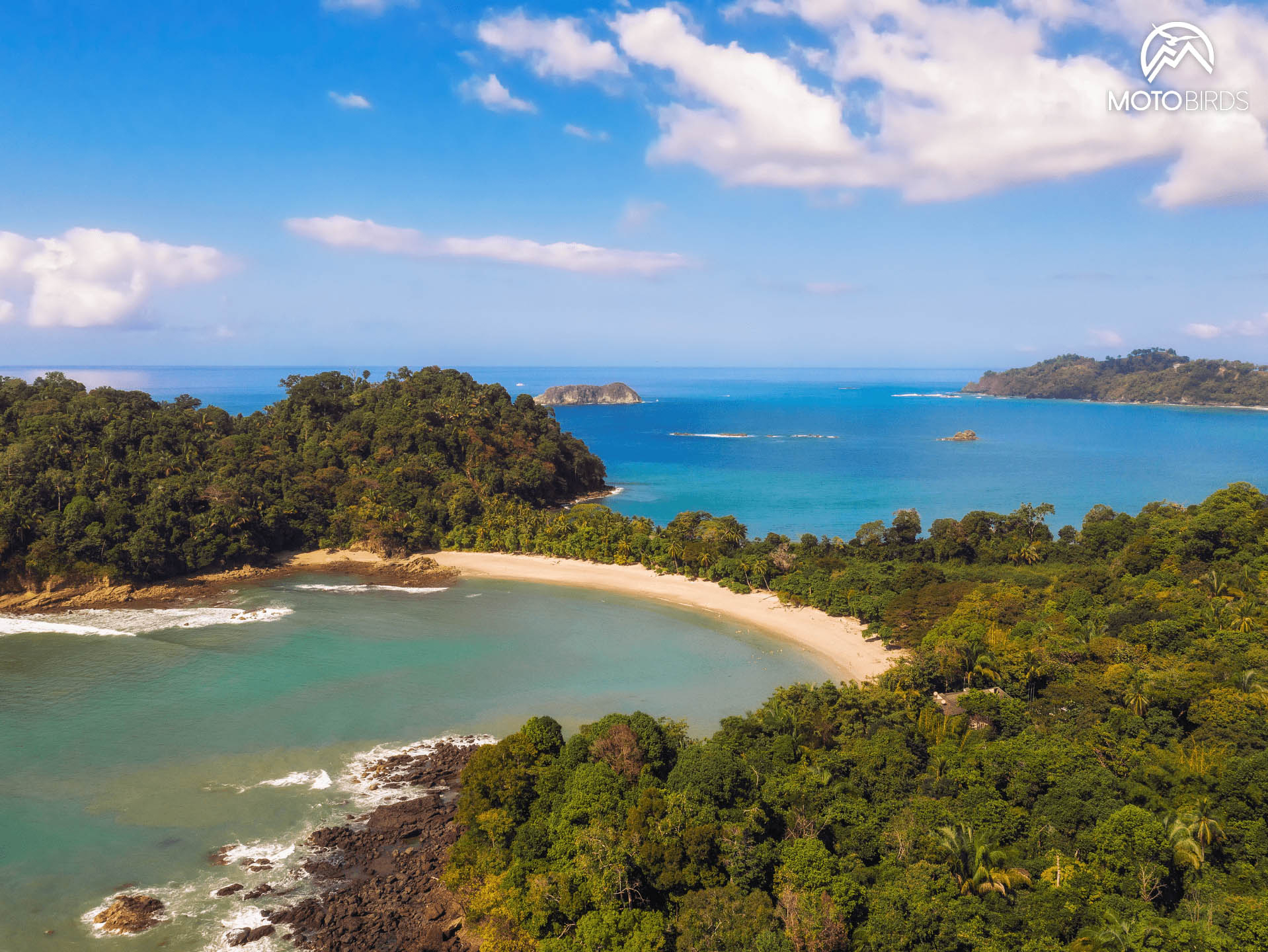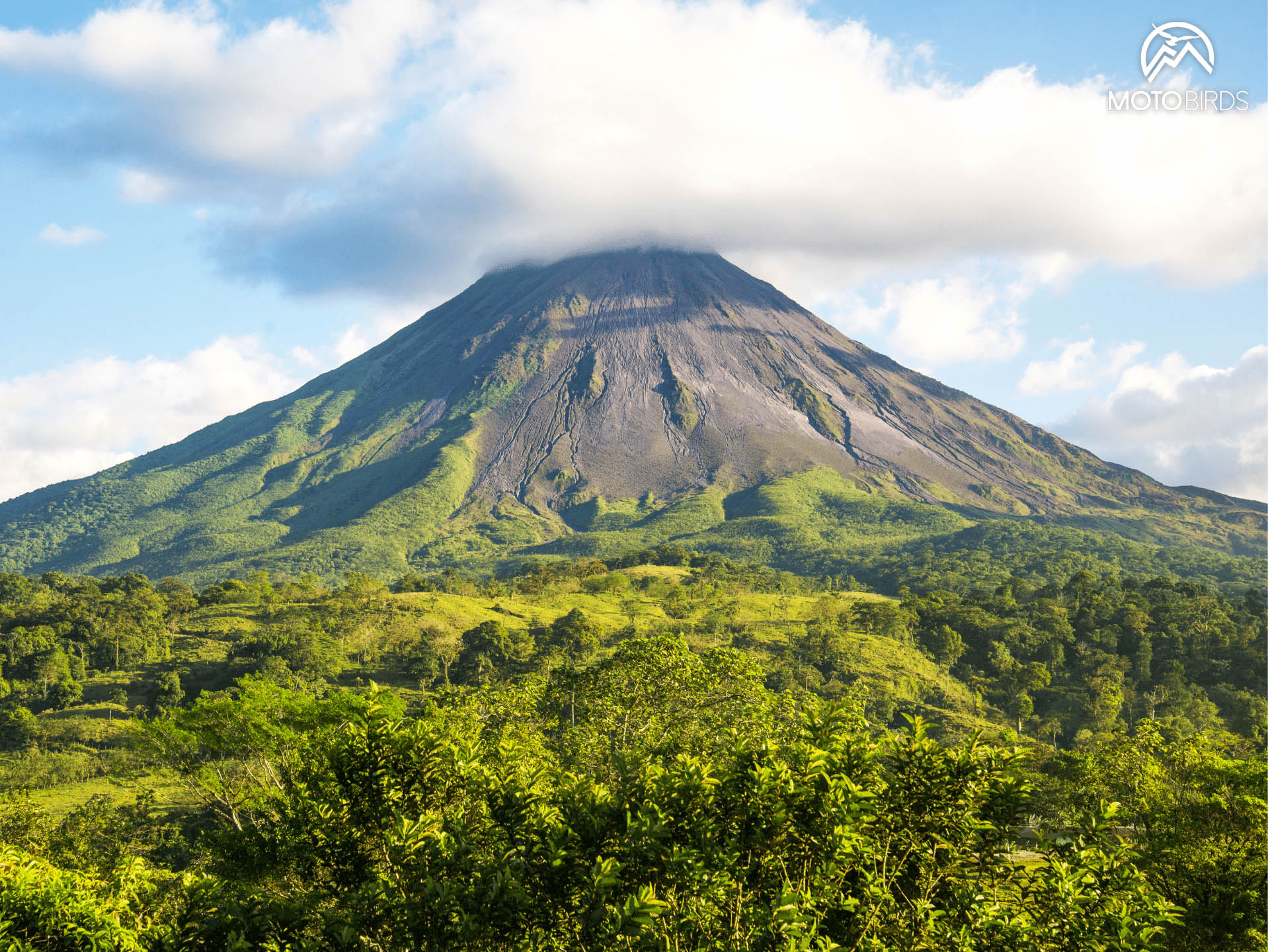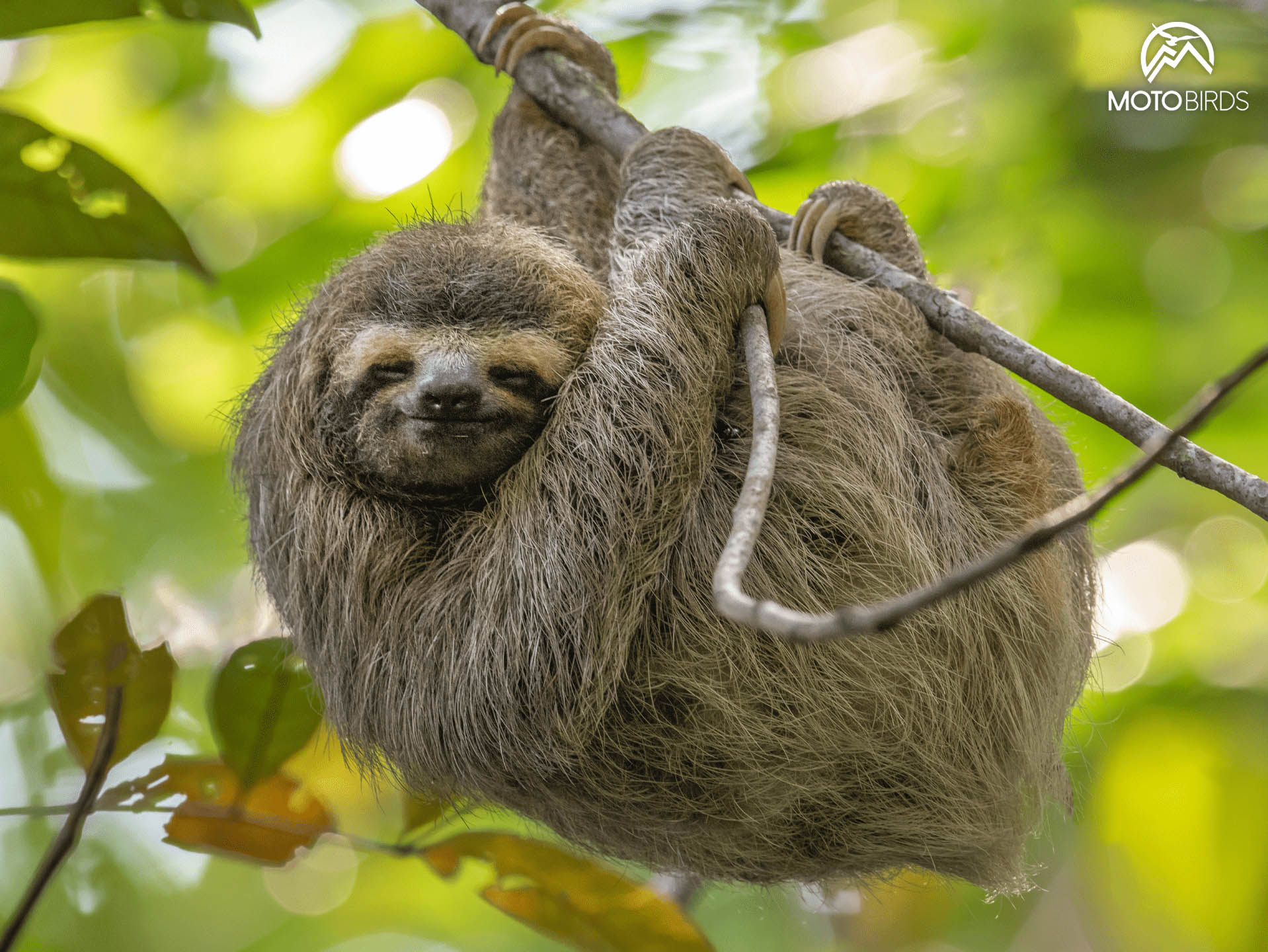 Nikoya Peninsula and Montezuma Beach
The Nikoya Peninsula is a place that is unique not only during the day, but also at night. The unusual phenomenon of bioluminescence occurs there, i.e. the surface of the ocean glows at night. We wrote more about this in one of our previous newsletters. If you like this article, love to read about great places, and dream of visiting one of them, be sure to subscribe. You can do this by clicking here. We won't jam your inbox with junk.
For those who are not (yet) subscribed, we must also mention Montezuma Beach. Subscribers can jump straight to the next paragraph.
Montezuma is sandy, but also has beautiful rock formations that capture the sunlight. Endless beaches can be found for instance in Australia or Mauritania. Montezuma is all the opposite. It is romantic, small, but simply beautiful. Montezuma is also a popular destination for people who like surfing, kayaking and diving. You can equally just relax here, because the beach is rather isolated compared to other popular places.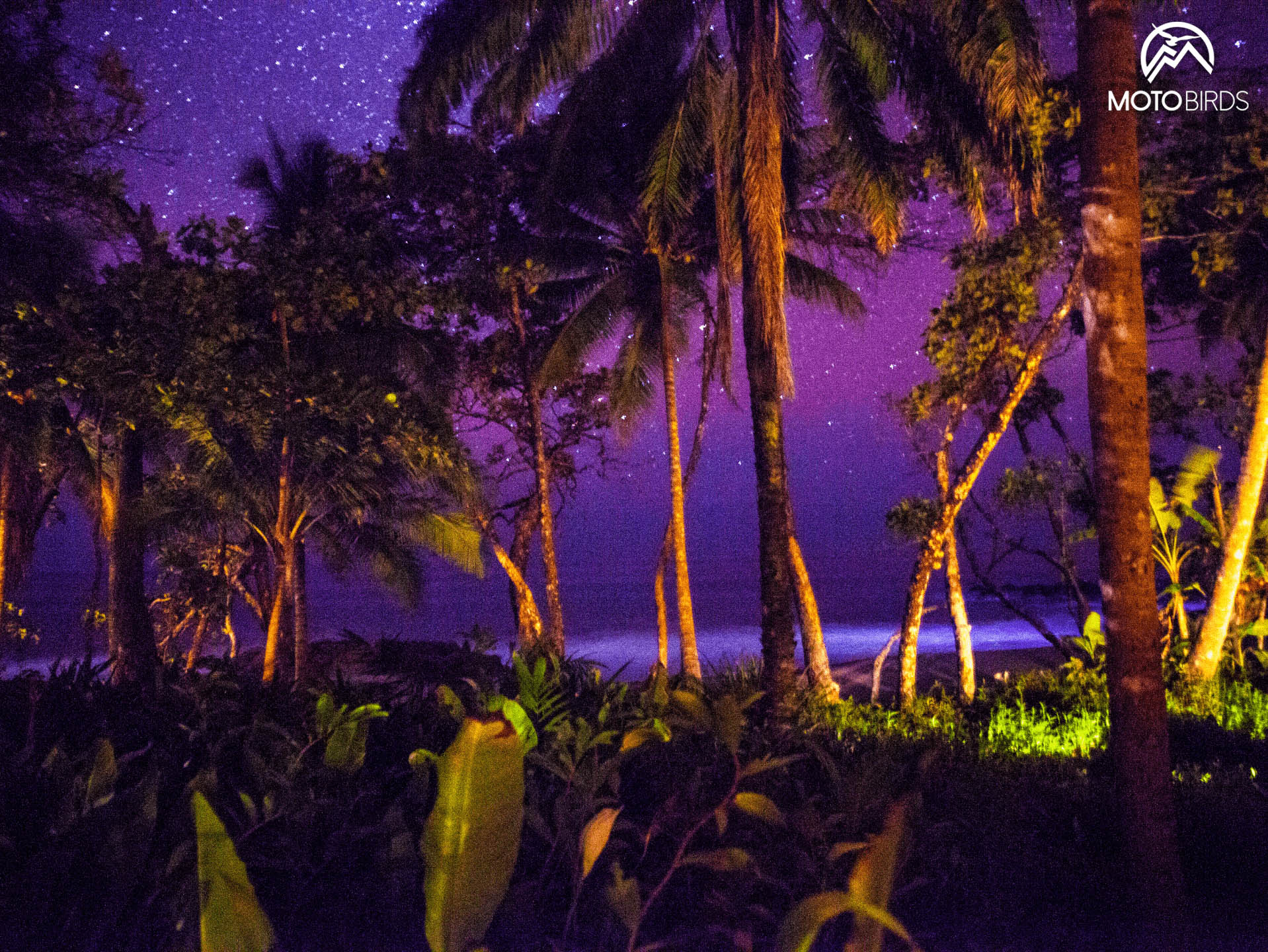 Costa Rica – a paradise for surfers and adventure lovers: Santa Teresa and Mal Pais
The South of Nicoya Peninsula is a paradise for surfers and adventurers alike. These areas were a long time more difficult to access. However, the development of surfing and adventure sports, led to the construction of much improved roads. It's now much easier to get there!
Therefore, if you love water sports, surfing and adventure, check out the beaches in this area. Do you prefer a more intimate atmosphere? We recommend Mal Pais, a beach town where life is slow and the national park is just around the corner. Lovers of fun and fast-paced life will find themselves on the beaches near the city of Santa Teresa.
Expedition to Costa Rica – white beaches of the Caribbean Sea coast (Puerto Viejo)
How about relaxing in the atmosphere of Caribbean beaches? And we do not mean rest in the style of "Pirates of the Caribbean". Peace, deserted beaches with pure white sand and a slightly lazy atmosphere are the greatest advantages of Puerto Viejo – a town in south-eastern Costa Rica. So, if you are more into sipping coconut cocktails, nibbling chocolate and looking for sloths than surfing, this place is for you!
However, if you get bored of lying on the beach and swimming in the sea, you can always go for a walk. In the nearby Cahuita National Park, there is a great 8 kilometers trail, mainly through wonderful beaches. Remember to bring a bottle of water, it's pretty warm and there are no shops on the way.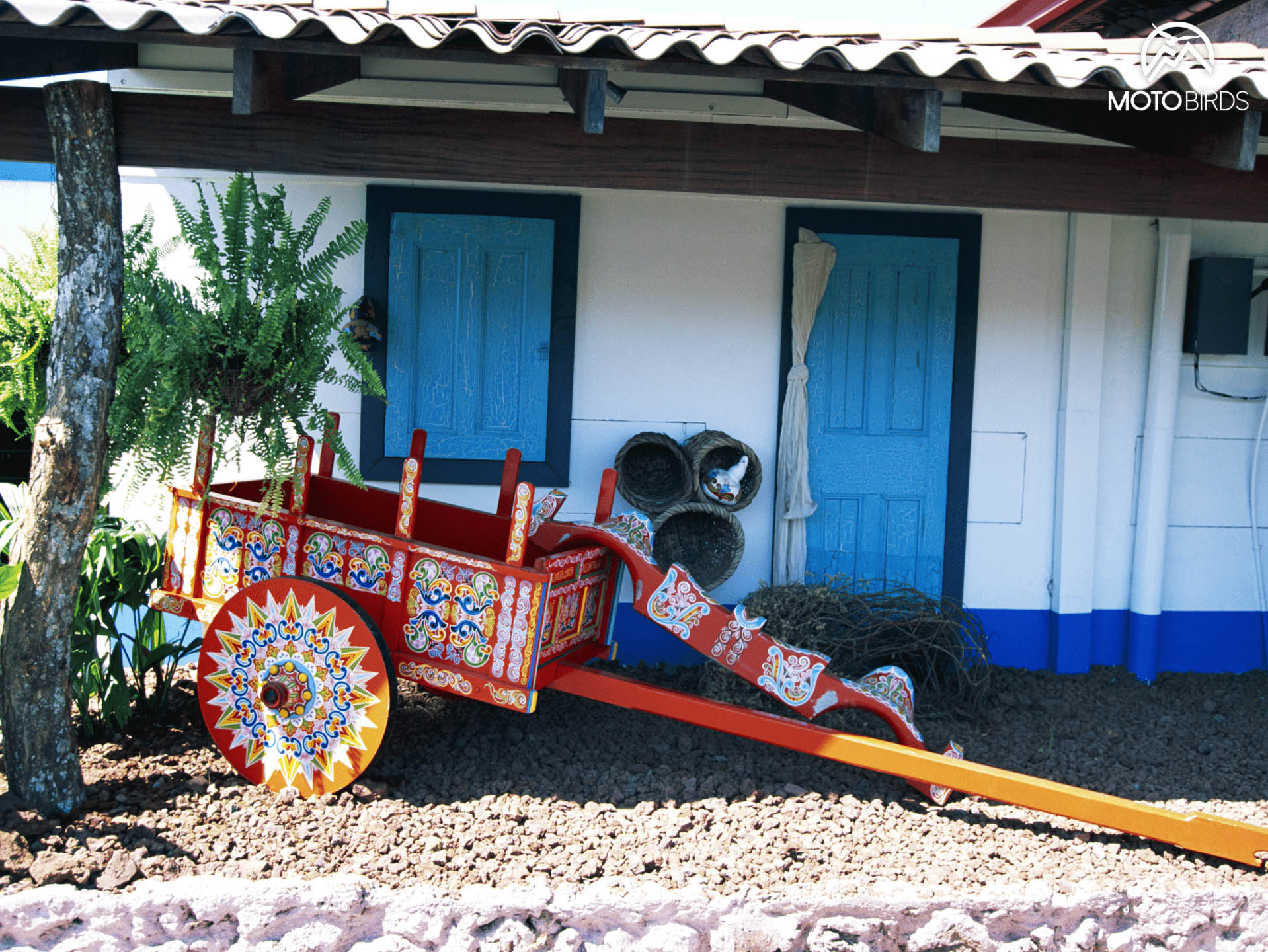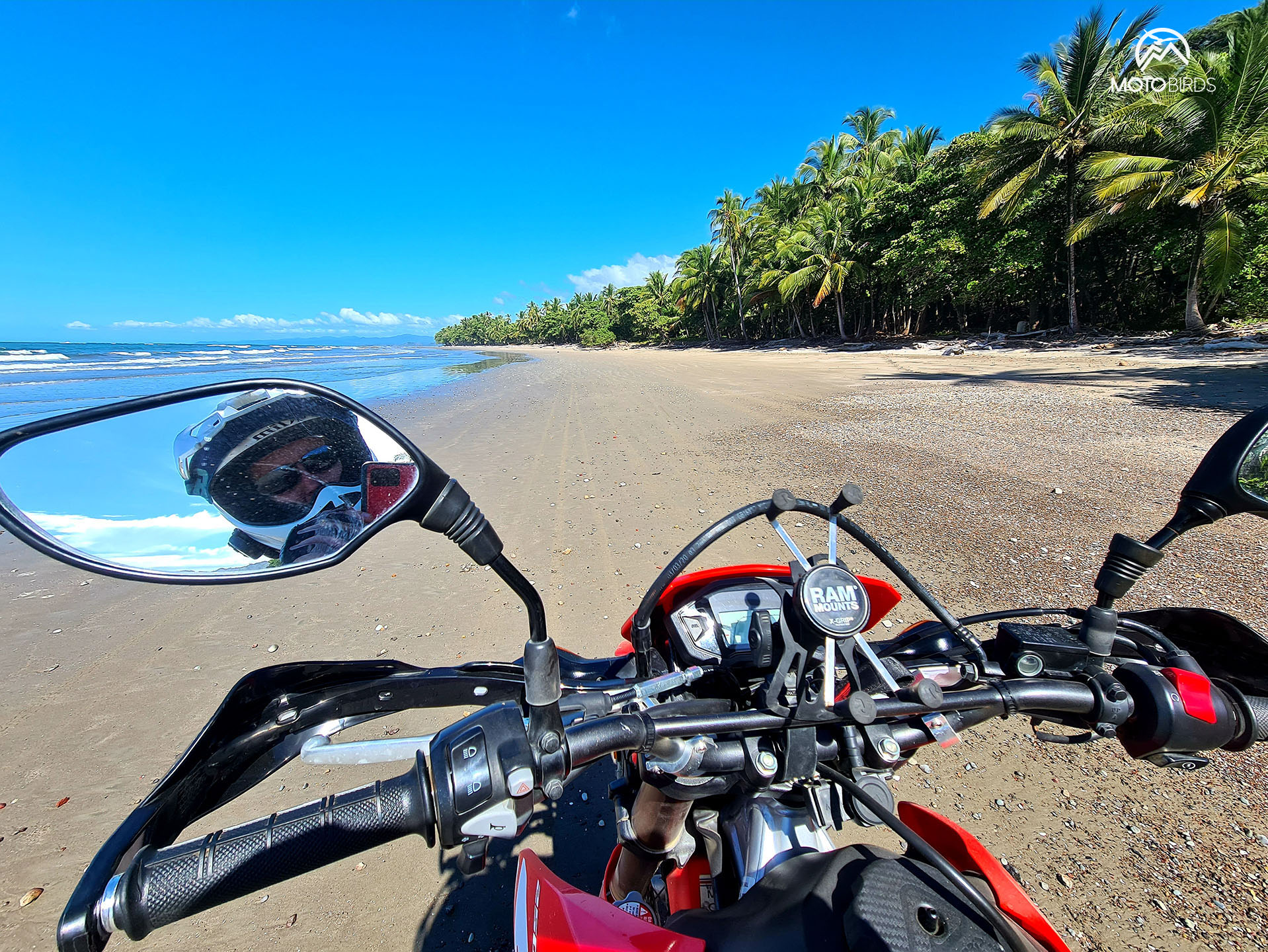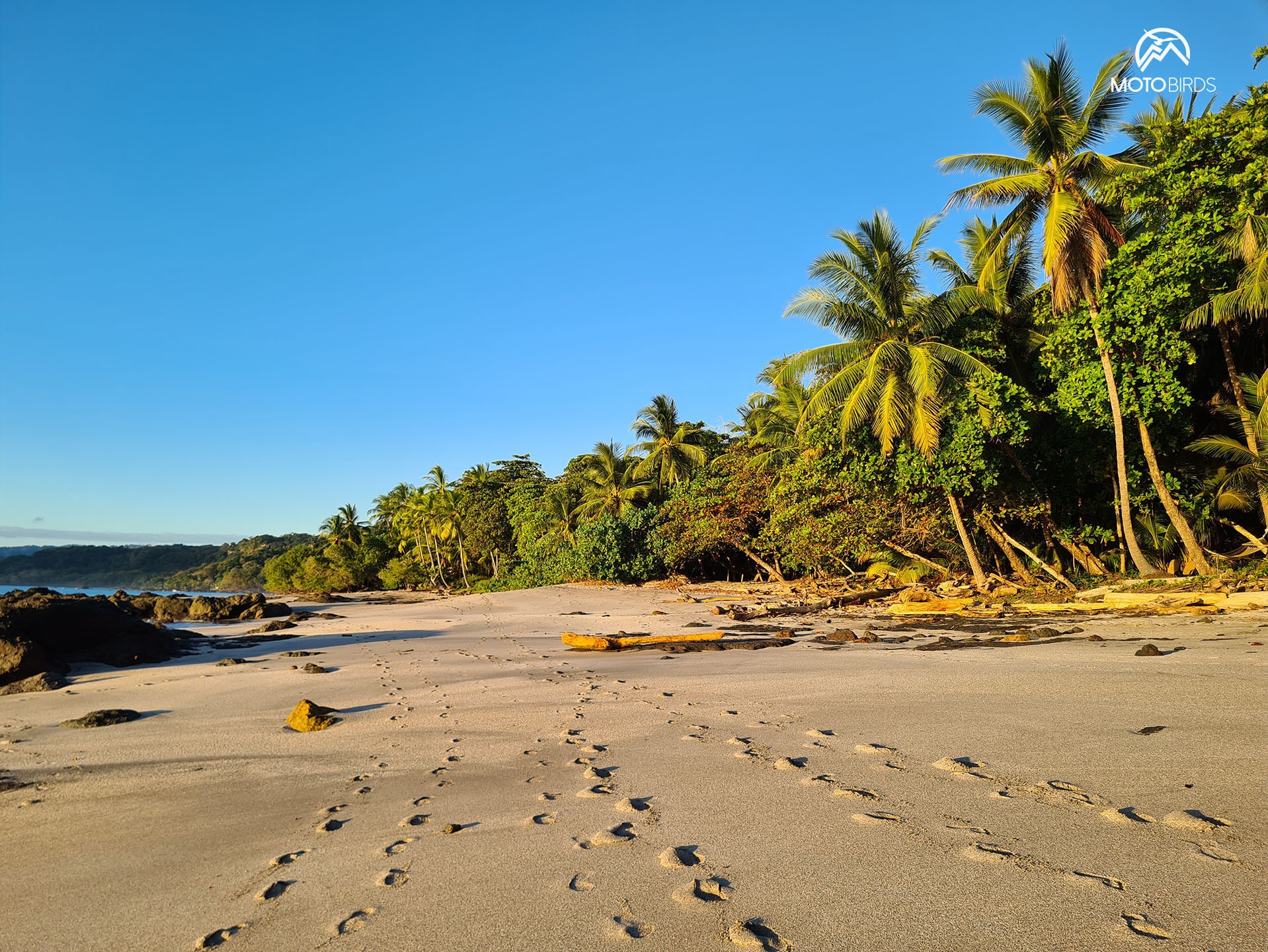 A trip to Costa Rica – what can we do for you?
Ready to discover Costa Rica? As you see, it's worth it. 
Check out the travel calendar. If you're looking for great routes and the support of people who share your love for two wheels, trips with MotoBirds are just right for you. We are planning two more such expeditions to Costa Rica this year. Pillions are also welcome.