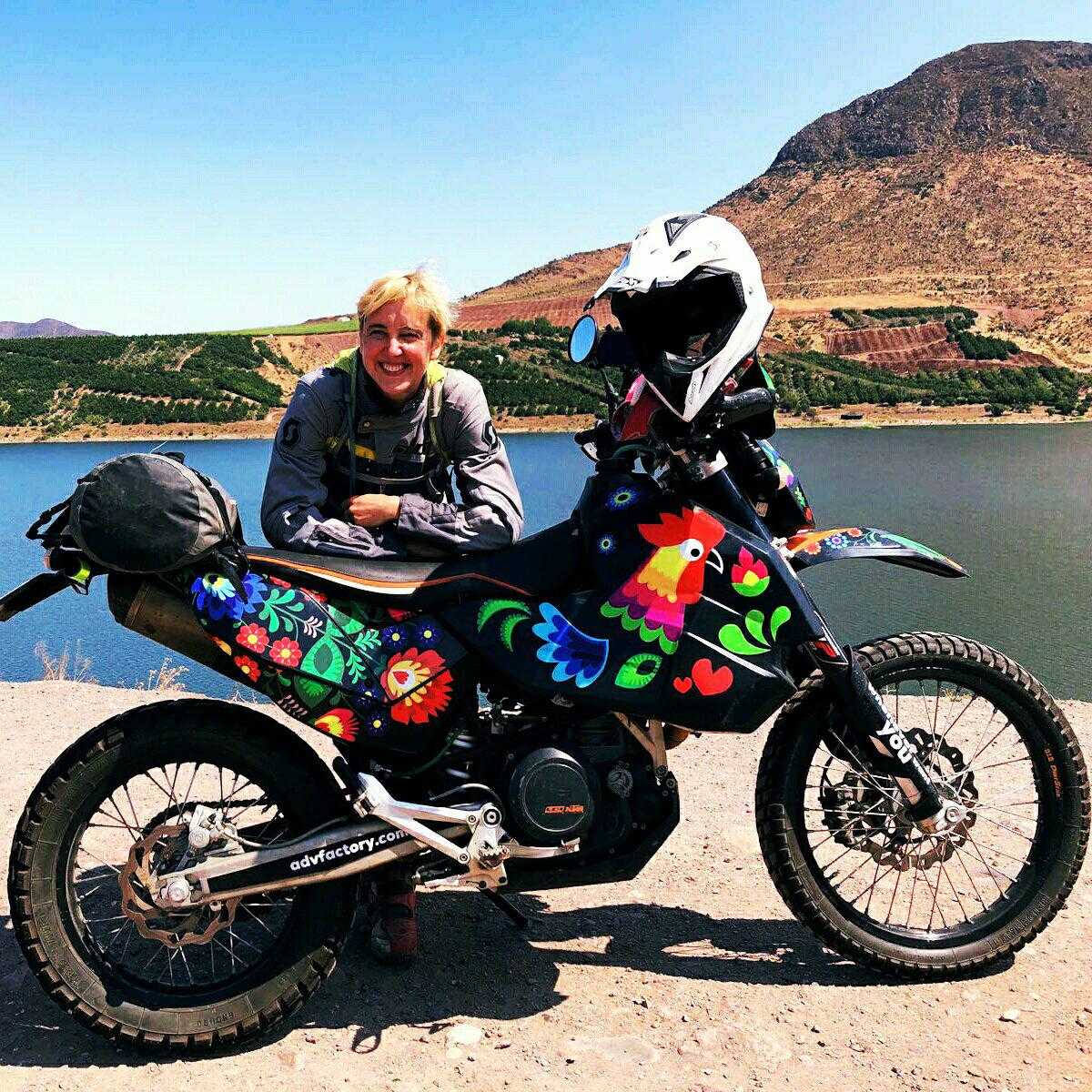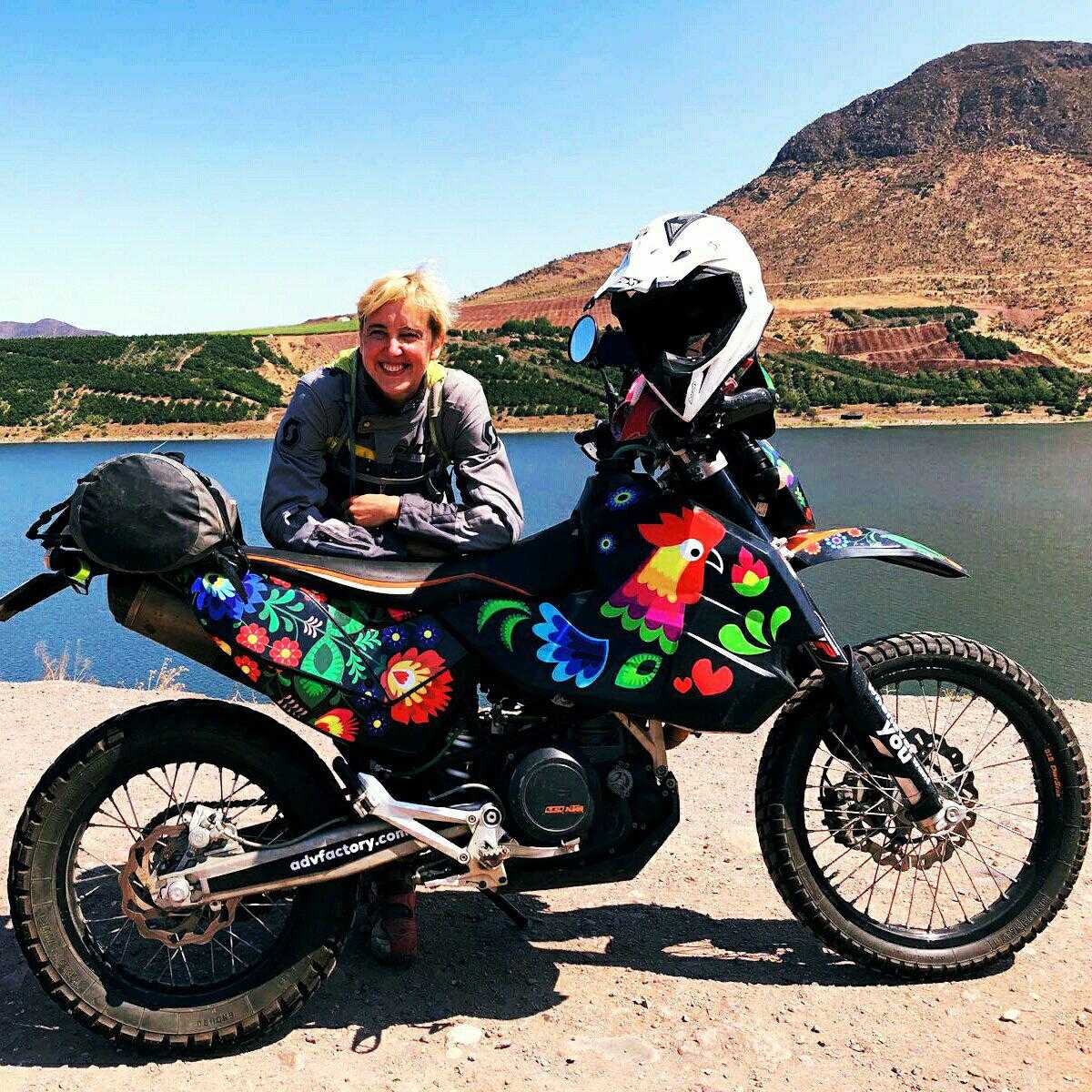 ALEKSANDRA "Ola" Trzaskowska
FOUNDER, THE BOSS… SUPERVISING EVERYTHING
Sociologist and lawyer by education, traveller by choice. Aleksandra "Ola" always finds time to visit new places located far away from the common routes.  She sailed around Cape Horn and knows Himalaya routes, South America's most remote corners, as well as Bhutan's secrets.  Hyperactive for sure: runner, ski runner, skier, cross-country skier, kitesurfer, paraglider, yogini, sailor and cyclist.  Needless to say she also is a top class motor biker. She has been arranging motorbike trips and transports throughout the world for several years.
"Ola"  is the engine behind "Tylko dla Orlic" and she will make sure your vacation is in good hands!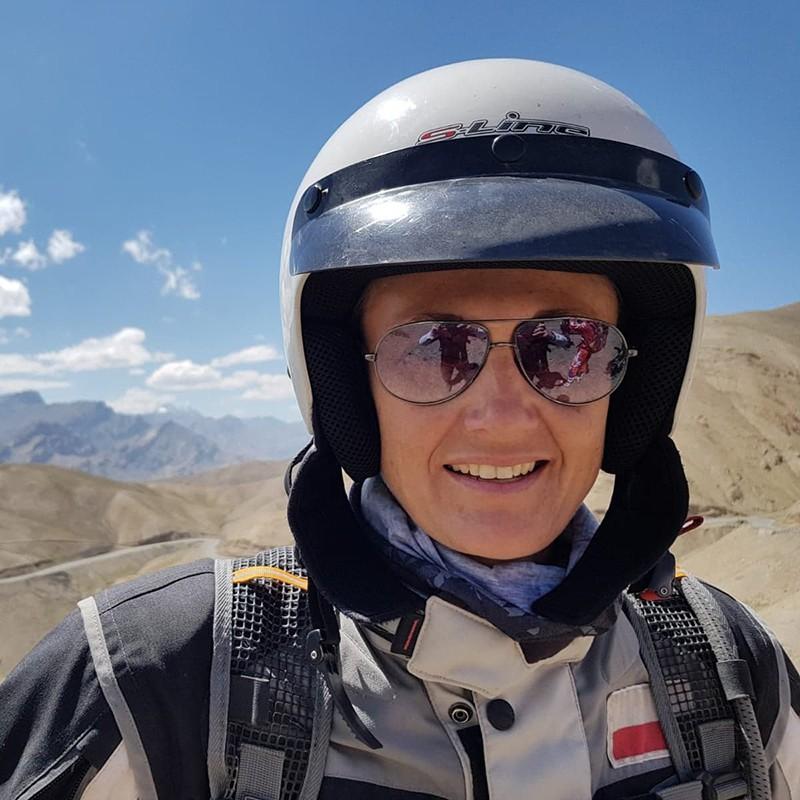 Today Anna lives in "organized" Geneva, Switzerland.  As she likes to say about herself, "You live just once! And if so, let's make interesting and exciting".  She thinks it's better to have something to remember than to regret what was not done.  She lives in the fast lane, living her life the fullest.  She loves to ride bikes, meet new people, and discover new places. She never has enough and always looks to experience more.  Bursting with positive energy, her attitude always carries participants on the trips.  She leads tours on all continents.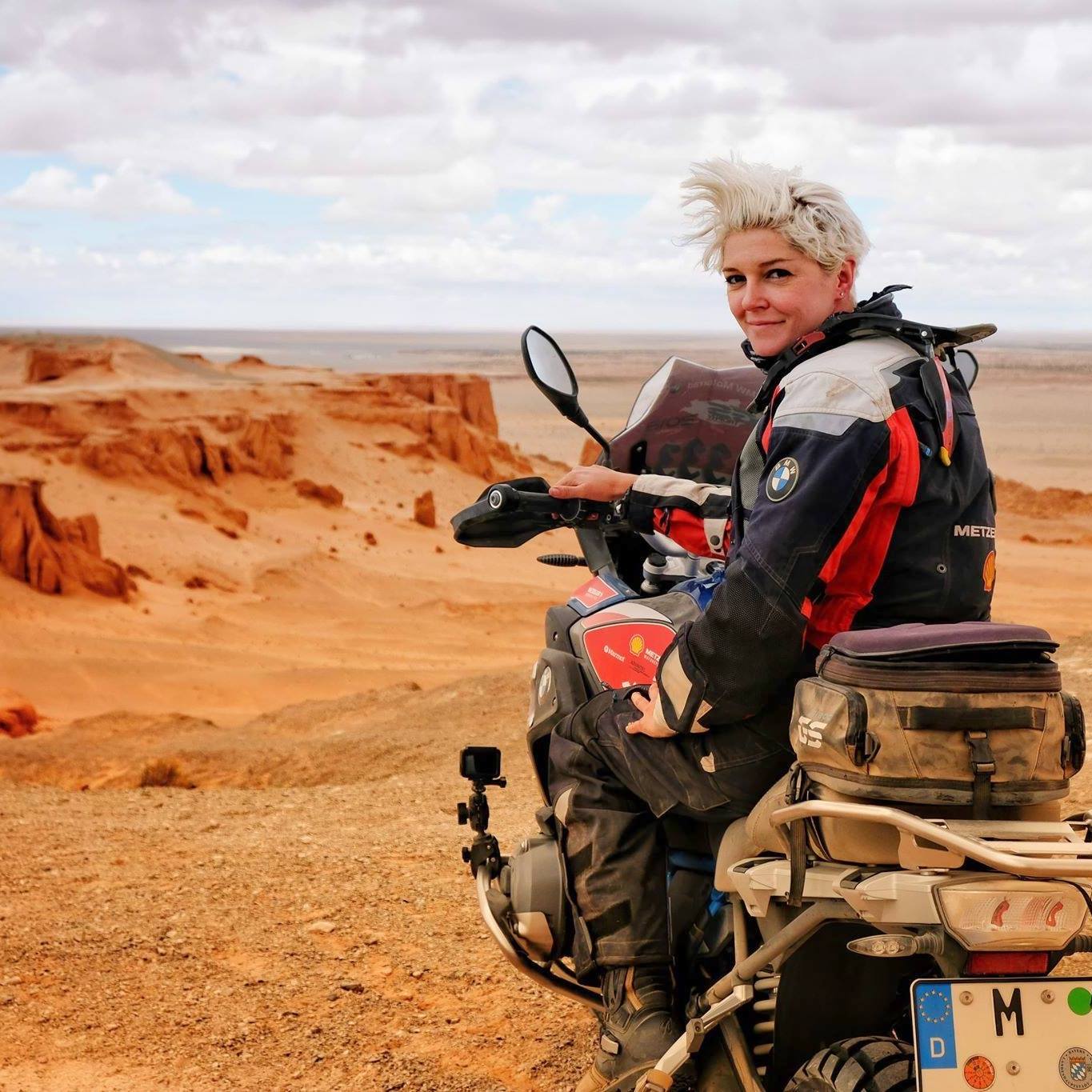 KINGA TANAJEWSKA "ON HER BIKE"
Kinga Tanajewska developed a passion for motorcycle riding during high school.  From that point on, she dreamt of great adventures.  As she claims, dreams must be earned.  So in 2017 she set off on her BMW R800GS, affectionately called "Chillie", on a solo trip around the world.  She is still currently very much engaged in that big adventure to this day.  This feat quickly made Kinga a real celebrity in the world of riders and adventure lovers, who avidly follow her on Facebook and YouTube.  Today, most adventure bikers have at least heard about Kinga, watched her inspirational films from the expedition or keep up to date on her social media coverage!  Leading some of our expeditions, her experience, passion and enthusiasm are sure to enthuse our participants.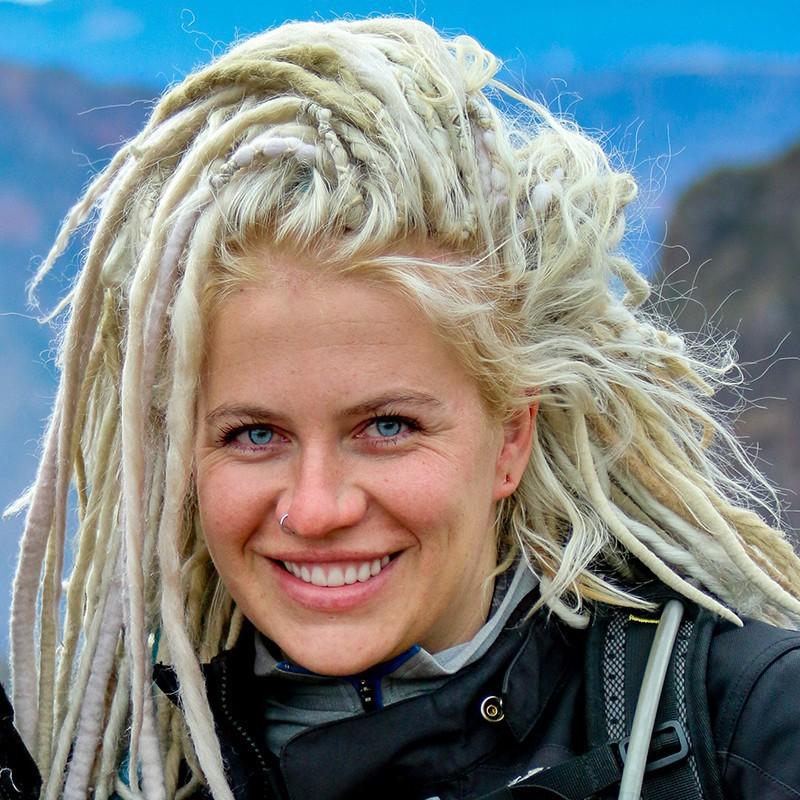 Egle is an extraordinary talented journalist and a little bit of a crazy girl:  She lives for adventure riding and made it her way of life.   While traveling, she always finds time to do some work related to automotive journalism.  She is also involved in various projects directed towards helping the local communities of the countries where she rides.  Her ride a Suzuki DR650, which has been her faithful travel companion around the world.  She is obsessed with discovering special places, finding out about human stories, good coffee and "getting lost" to be closer to what is still unknown.  Egle leads adventures in South America.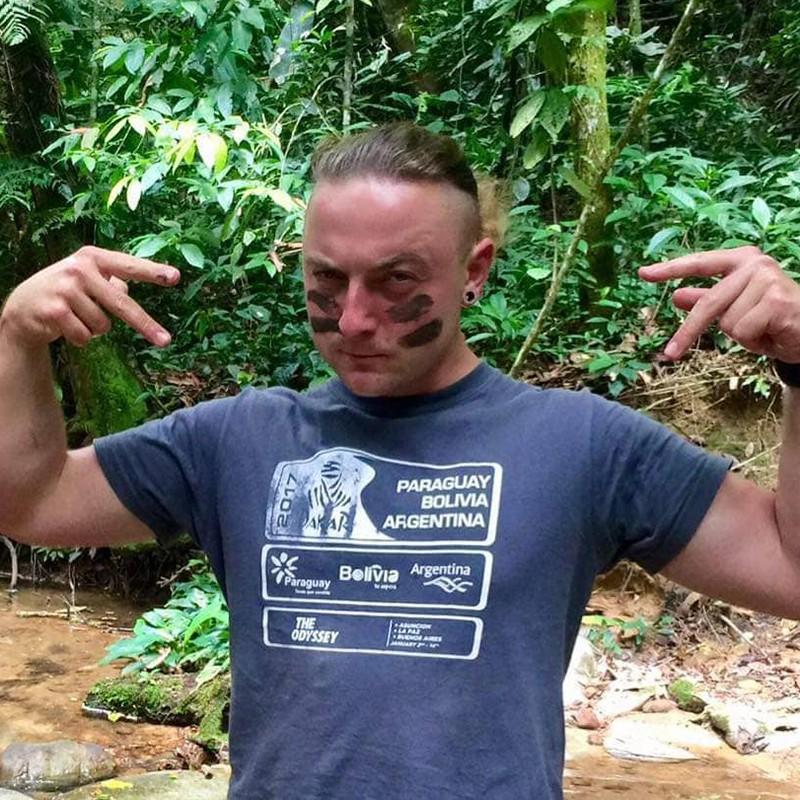 We know Andrzej and have been working with him for what seems to be an eternity…. For several years he has been on a permanent journey and it is easier to meet him outside Europe. South America, especially Colombia, is currently his main playground, but he feels equally good in Central Asia.  A man of many talents: a traveler, a motorcyclist, a sailor and a diver all in one.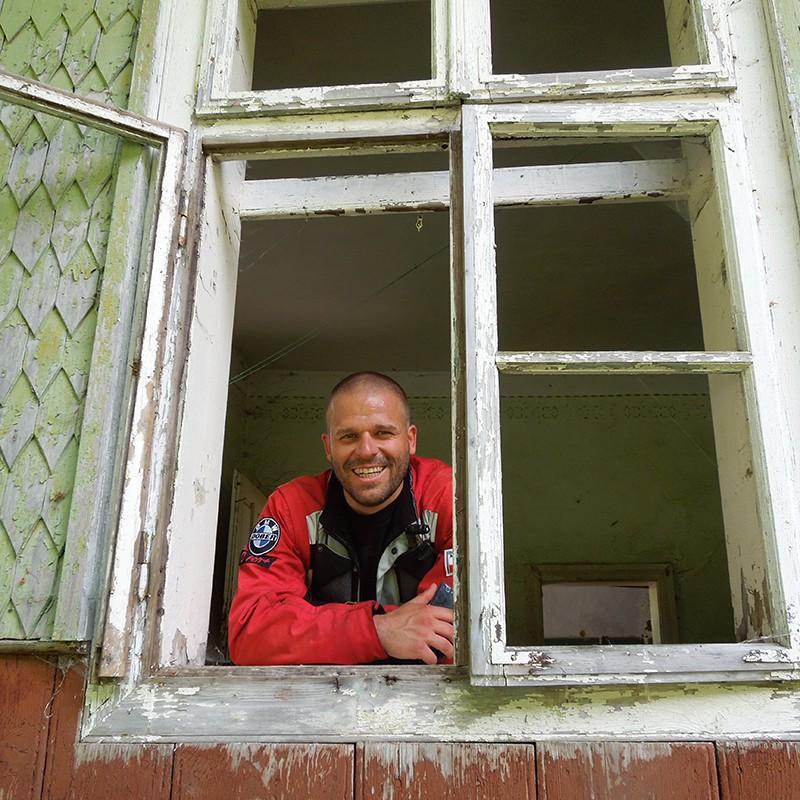 PRZEMYSŁAW DOBRUCKI "DOBER"
Dober is a geographer by education. Therefore, a passion for travel and discovering the world are probably no coincidences.  To him, the world is a mosaic of different cultures, races, religions, traditions and flavors and smells.  Traveling gives him a sense of freedom, teaches humility, joy of life and respect for others because of who he is and not what he has.  Before he started traveling on a motorcycle, he tramped 5 continents by any available means of transport.  For a number of years, he has been leading motorcycle tours on various continents. He is in love with North America, Eastern Europe, Scandinavia and the Alps.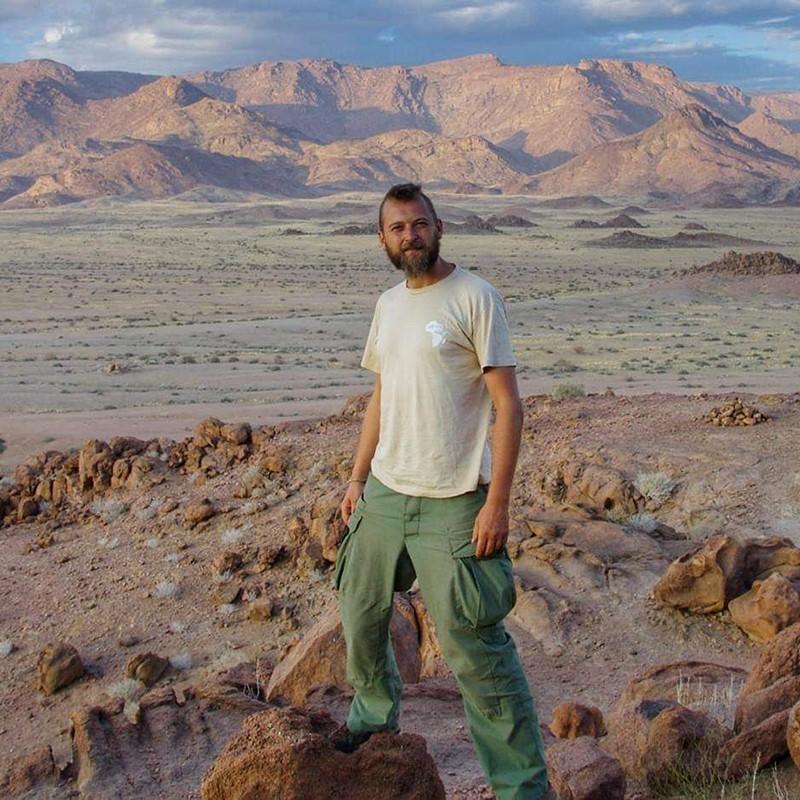 ALBERT WÓJTOWICZ "CZOSNEK"
An architect who struggles to sit behind a desk is an odd combination…. This must be why he has already visited several dozen countries on various continents, but still is invariably curious about the world.  Ever since he got on a motorcycle for the first time, he knew that it would become his favorite tool in the realization of his travel dreams.  Central Asia and Africa are like second homes to him, and he leads our expeditions there.  He also works as a amateur photographer.  In this role he participated, among others in the travel projects of Arkady P. Fiedler: "PoDrodze Africa", "PoDrodze Asia", "Electric Explorer".