MotoBirds is the where of experience meets passion, to make dreams come true
We have always been fascinated by motorcycles, travel and the discovery of new places or cultures. Now, life's a lot better if it's possible to combine these passions. For many years we have traveled on motorcycles around the world. Since 2013, our passion became our way of life. Years of experience are one element that differentiates us to offer truly unique adventures. Not the kind of rides akin to canned juice sold for fish juice: Rather, the real thing, unedulcorated, raw, gritty that will make you feel more alive than in a long time… The fact that a woman – Aleksandra Trzaskowska – stood behind the entire project from the very beginning is also an advantage: Aleksandra always felt at home in the automotive world, but managed to add her very own touch, attention to details to the entire project.
In 2016, the project of dedicated women-only motorcycle expeditions "Tylko dla Orlic" ("Only for Eagles") was born. It is still growing to this day. Mixed group tours are organised under the motoBirds brand name, since 2017.
We go more than the extra mile to ensure that everyone finds something interesting, unique, that special something in the tours we offer Whether you're a woman or a man, what bike you ride, whether you prefer asphalt or dirt, rather ride solo or with your loved one we have something for you. The tour concepts (Lux, Explorer and Gravel Heroes) combined with the difficulty levels allow each rider to find the right tour for them. If you dream of the special expedition prepared just for you, – with or with our other riders -, we're always interested! While on tour, we make it possible for each participant to live their very own adventure. Our role is to help, support and make it all possible – for you. This is made possible thanks to the passion we have for this project, but also from our solid previous corporate experience and educational backgrounds. We're proud we're giving riders "wings to ride the world"!
We're riders as well: We know and understanding the needs of travellers: we also offer transport of motorcycles, quads and cars to any place in the world. Many years of experience have allowed us to create proprietary solutions that make the transport a safe and reliable proposition.
We love to share our passion, knowledge and experience. We decided to also offer motorcycle training and other motorcycle events. Thanks to these initiatives, we have the opportunity to meet you more often and enjoy our passion together.
INFORMATION YOU CAN FIND ON THIS PAGE
click the link to scroll down to the section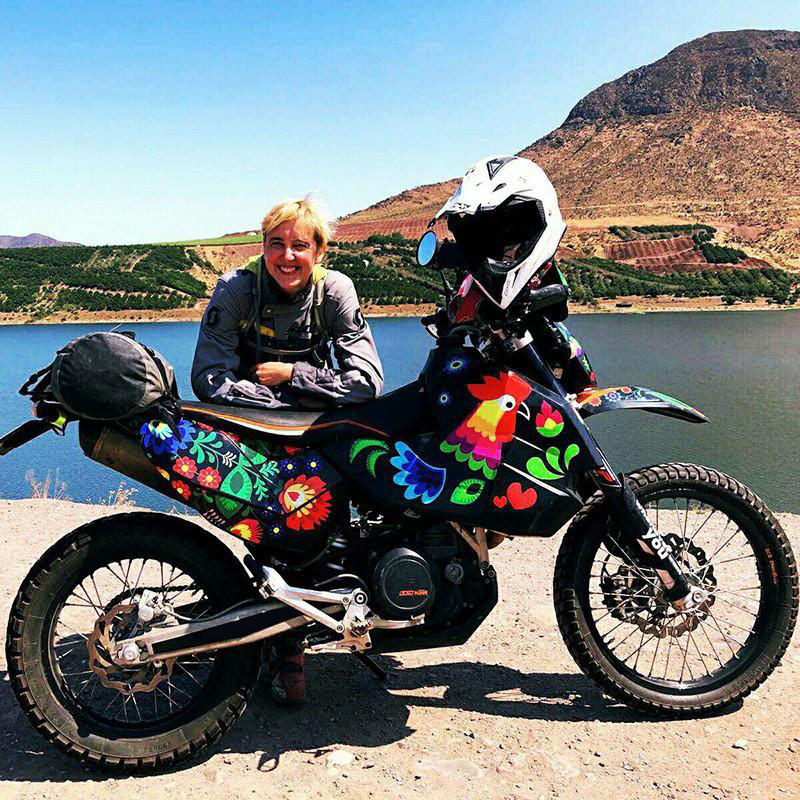 ALEKSANDRA "OLA" TRZASKOWSKA – FOUNDER
Aleksandra "Ola" Trzaskowska is a sociologist and lawyer by education, explorer by choice. Her travels have taken her around the world: she has motorcycled in Central Asia, the Himalayas, South East Asia and South America, sailed around the Cape Horn, and explored the mysterious Kingdom of Bhutan.
Ola's passion is sharing her knowledge and taste for adventure. Her years working in the corporate world have given her the operational discipline to make sure the MotoBirds project is both sustainable and professional. She's the driving force behind Motobirds, and makes sure your motorcycle tour runs like clockwork.
An avid cross-country skier, yogi, mountain-biker and sailor. Ola rarely sits still. She is usually found riding her bike off-road scouting some remote mountain route, supervising a motorcycle shipping operation, or tapping away at her laptop making sure everything at Motobirds is running smoothly. Ola speaks Polish, English, Italian, Spanish and some Russian.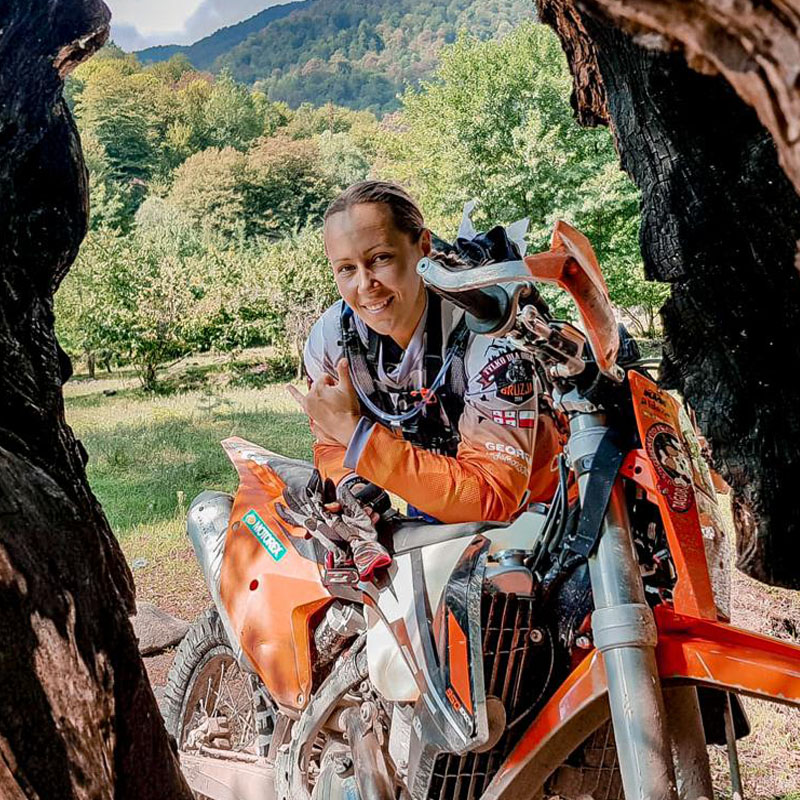 AGATA GREGOREK
Agata has been supporting MotoBirds from the very beginning. First as a friend, then as a customer. She traveled several continents with us as one of the "women only" team members. From the beginning of 2020, she also supports MotoBirds with her experience in the field of customer service and project management. Administrative magicianwith a strong discipline, she makes sure ever4ything runs like clockwork in the background. As a motorcyclist, globetrotter and motorsport enthusiast, for many years judging and supporting organizations of competitions such as F1, Moto GP or Cross-Country rallies, she fantastically complements our team with her experience, language skills and industry knowledge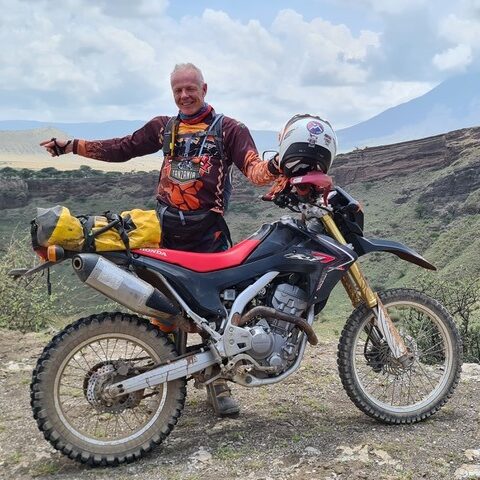 GUY LETTENS
Guy has a degree in economy and a Masters in Business Administration. An avid motorcyclist, he traveled solo for a number of years, before joining the MotoBirds project. His years of work in some more "exotic" countries have given him more than his fair share of unexpected challenges life can sometimes throw one's way – which can come really handy on motorbike expeditions. Guy speaks English, French, German, Dutch, Spanish – and enough Russian to get in trouble. When not on motorbike tours, he works – among other things – on marketing, processes and financials within the team.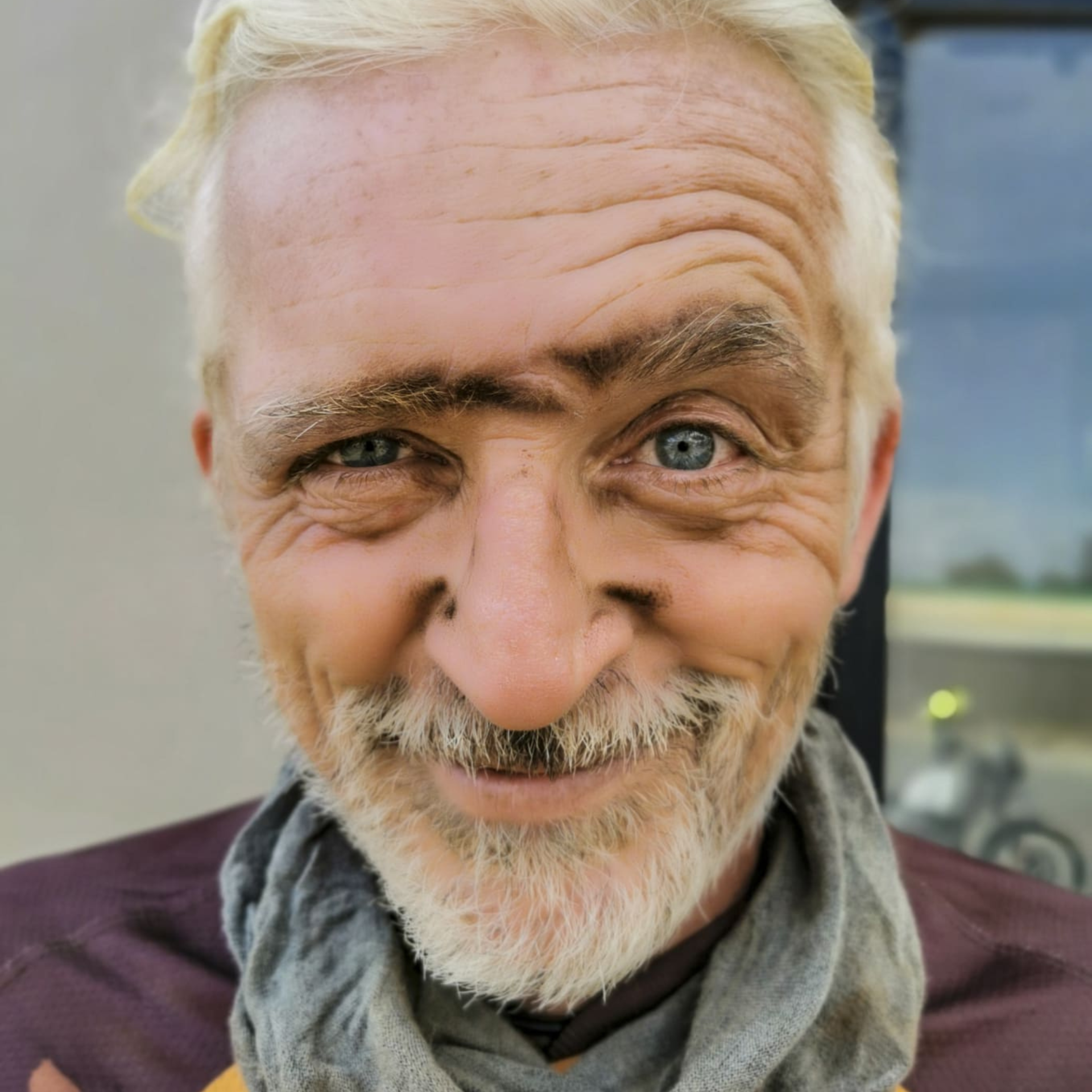 MACIEK
Has a master's degree in tourism and recreation. As a tour leader and guide with 20 years of experience, he visited over 50 countries around the world. In addition to traveling, he is also in love with diving, which has become his way of life. For 20 years he has been the owner of a thriving diving center in Croatia called FunDiveClub. Maciek's adventure with motorcycles began at the age of 4, when he first sat on an IŻ motorcycle with a sidecar. He remembers the smell and sound of this motorcycle to this day, and although he did not have his own for a long time, there was no shortage of colleagues who let him ride their bikes. On a motorcycle, he will most willingly go … anywhere, and most preferably where he has not been yet. He likes Asia, both Americas and Europe. New Zealand and Antarctica remain still to be discovered.