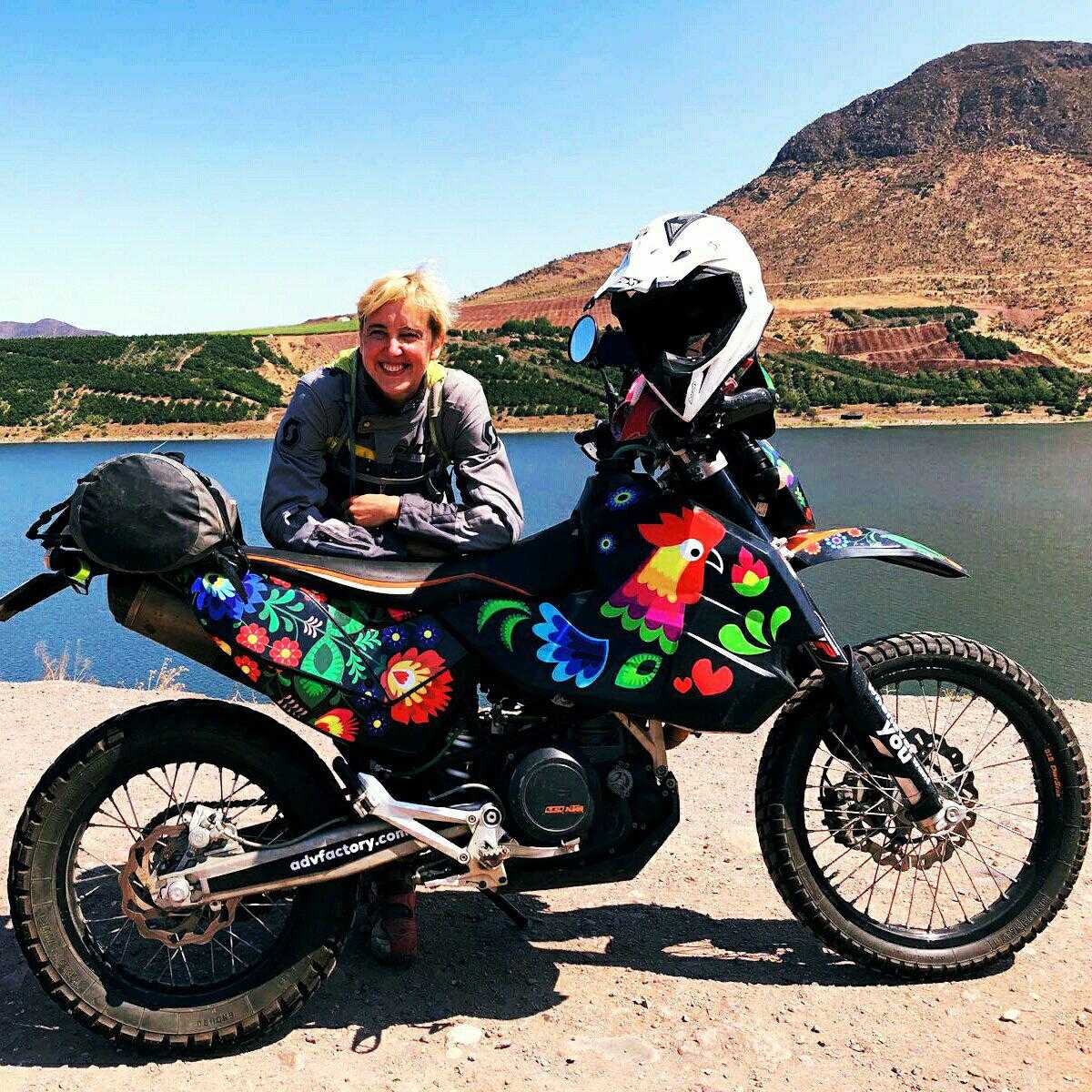 ALEKSANDRA "Ola" Trzaskowska
FOUNDER
Aleksandra "Ola" Trzaskowska is a sociologist and lawyer by education, explorer by choice. Her travels have taken her around the world: she has motorcycled in Central Asia, the Himalayas, South East Asia and South America, sailed around Cape Horn, and explored the mysterious Kingdom of Bhutan.
Ola's passion is sharing the adventure. She is the driving force behind Motobirds, and she's the one who will make sure your motorcycle tour runs like clockwork – and is unforgettable.
An avid cross-country skier, yogi, and sailor, Ola rarely sits still. She is usually found riding her bike off-road scouting some remote mountain route, supervising a motorcycle shipping operation, or tapping away at her laptop making sure everything at Motobirds is running smoothly.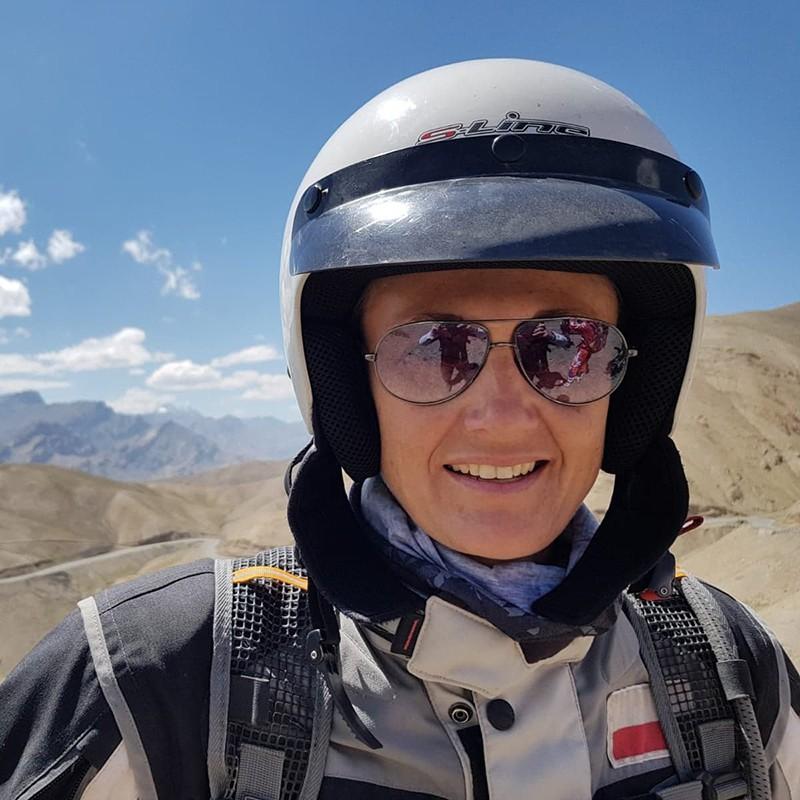 Remember YOLO? "You only live once" is Anna's motto, and she's all about creating extraordinary experiences and once-in-a-lifetime adventures. Anna leads motorcycle tours in several continents, and she's always bursting with positive energy. Currently residing in Geneva, Switzerland, Anna lives in the fast lane and loves riding motorcycles, discovering new places, and meeting new people.
She is one of our bubbliest guides, and her optimism and sense of humor are nothing short of infectious!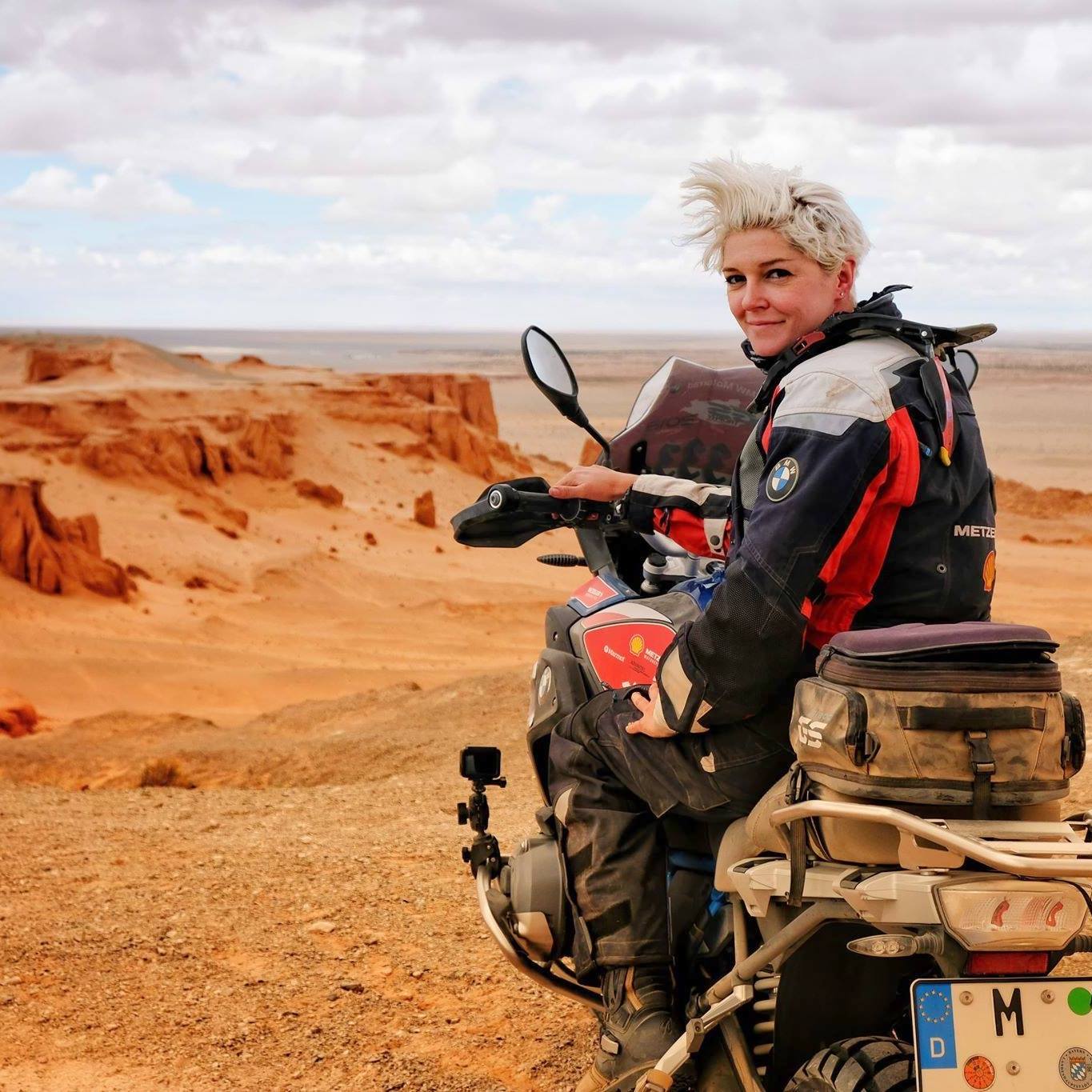 KINGA TANAJEWSKA "ON HER BIKE"
Kinga Tanajewska, alias On Her Bike, is a well-known and beloved world traveler currently riding around the planet on her BMW R800GS. Kinga left home in 2017 and has been living on the road since, covering thousands of miles across Australia, Asia, Europe, and Africa. Kinga's YouTube channel and Instagram stories continue to inspire countless riders around the world. Her genuine curiosity about the world and her generous, open personality are what draw people to follow her adventures.
Kinga leads some of our motorcycle tours in Asia.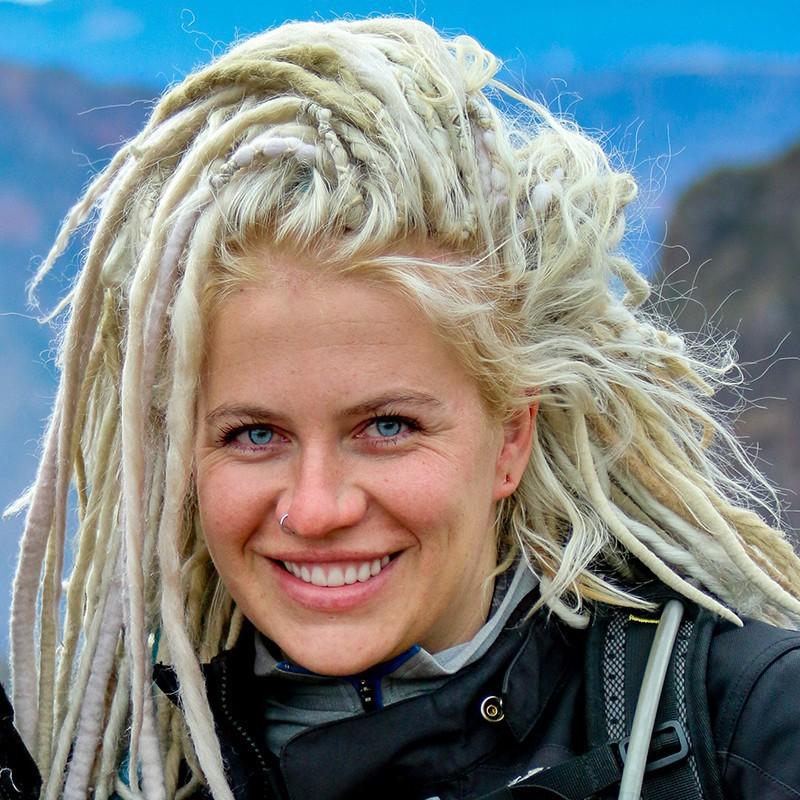 Writer, freelance journalist, and adventure traveler, Egle Gerulaityte is best known for her ADV Rider stories and her determination to throw herself right into the deep end. Egle is slowly riding around the world aboard her Suzuki DR650 racing cross-country roadbook navigation rallies, writing books and articles, and forever searching for the perfect cup of coffee along the way.
Egle leads our South America motorcycle tours.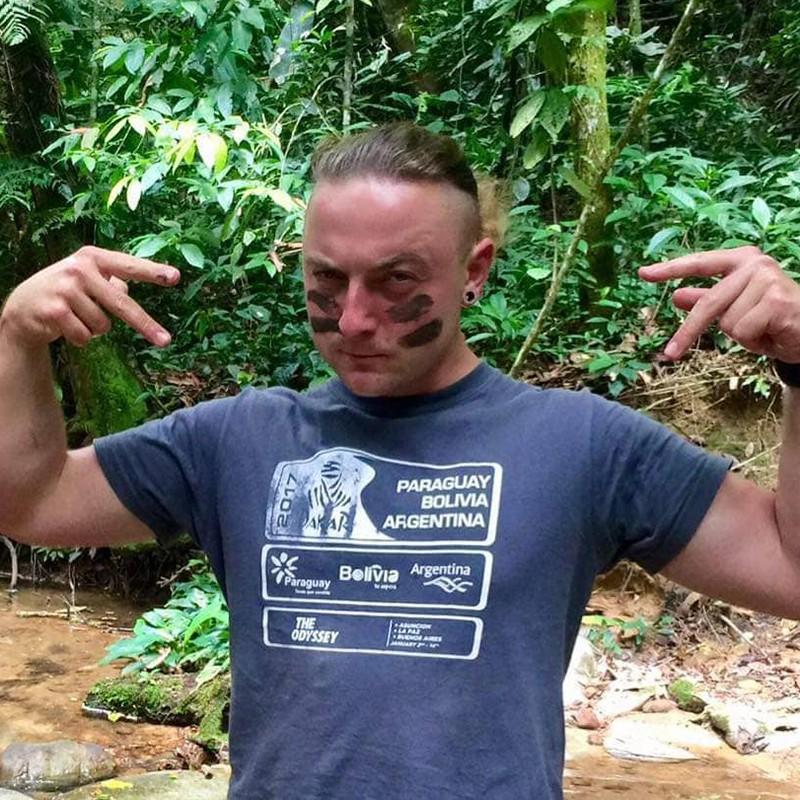 A man of many talents, Andy is constantly on the move: as a sailor, motorcycle rider, and diver, he divides his time between Europe, Central Asia, and South America. Andy has set his eyes on Colombia, a country he has fallen in love with, and helps us lead tours in South America.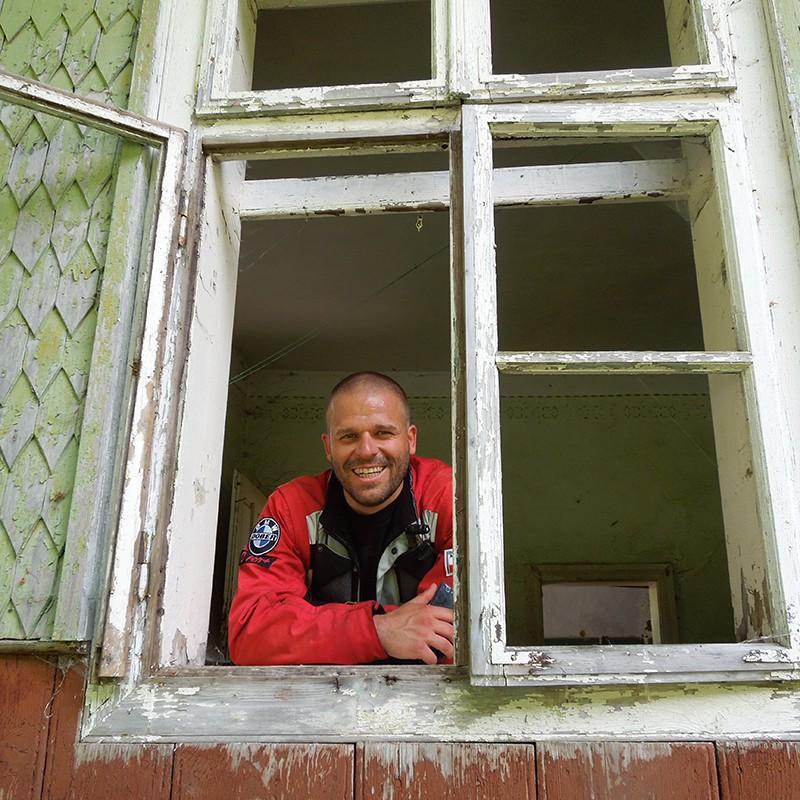 PRZEMYSŁAW DOBRUCKI "DOBER"
Dober is a geographer by education, and to him, the world is a beautiful mosaic of different cultures, races, religions, traditions, and flavors.  According to Dober, "traveling gives me a sense of freedom, teaches me humility, joy of life, and respect for others because of who I am and not what I have". Before Dober started traveling on a motorcycle, he traversed five continents by any available means of transport.  For a number of years, he has been leading motorcycle tours on various continents. He is in love with North America, Eastern Europe, Scandinavia and the Alps.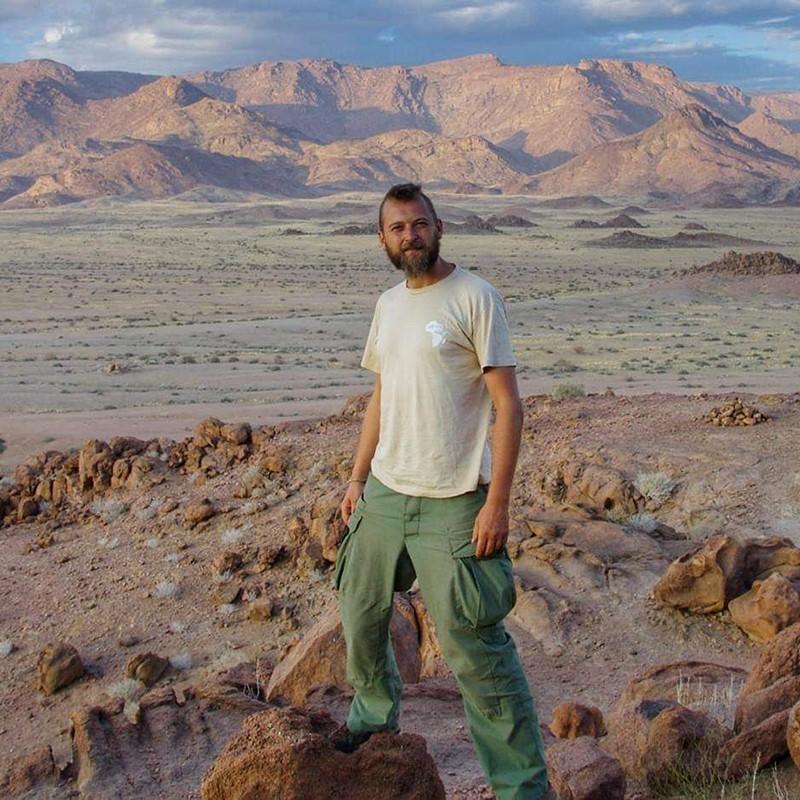 ALBERT WÓJTOWICZ "CZOSNEK"
Albert is a wandering architect: struggling to stay put behind a desk, Albert has motorcycled all over Africa and Central Asia, dabbling in photography along the way. He feels at home when he's on the road, and he leads motorcycle tours in Africa and Asia.