MotoBirds was created from the need to make dreams come true on our own terms.
We have always been fascinated by motorcycles and traveling, but life gets close to ideal when we can combine these two passions. For many years we have traveled on motorcycles around the world. Since 2013, our passion has also become our work. Years of practice helped us organize trips at the highest level. The fact that a woman – Aleksandra Trzaskowska – stands behind the entire project from the very beginning is our additional advantage. A person who has always felt at home in the male automotive world brought a new, feminine point of view to it. In 2016, the project of unique women's motorcycle expeditions "Tylko dla Orlic" ("Only for Eagles") was created and we continue to develop it until today. Under the MotoBirds brand, we have been organizing motorcycle trips for both female and male motorcyclists since 2017.
We try to ensure that everyone can find something interesting among our program, corresponding to their needs and possibilities. Regardless of whether you are a woman or a man, what equipment you ride on, whether you like asphalt or terrain, solo or with a passenger, in our offer you will find something for yourself. We organize both women only and open to anyone trips, of various difficulty levels, adapted to different types of motorcycles. We also create tailor-made offers. We care just as much about safety and perfect organization as for the unique atmosphere of each motorcycle trip. Each trip is professionally prepared and buttoned up. We approach each one with passion.
Knowing and understanding the needs of travelers, we also offer transport of motorcycles, quads and cars to any place in the world. Many years of experience have allowed us to create proprietary solutions that make the transport of equipment extremely safe.
We love to spread our passion and we like to share our knowledge and experience, so we decided to supplement our offer with motorcycle training and other motorcycle events. Thanks to them, we have the opportunity to meet you more often and enjoy our passion together, regardless of the circumstances, season or weather.
INFORMATION, THAT YOU CAN FIND ON THIS PAGE
click the link to scroll down to the section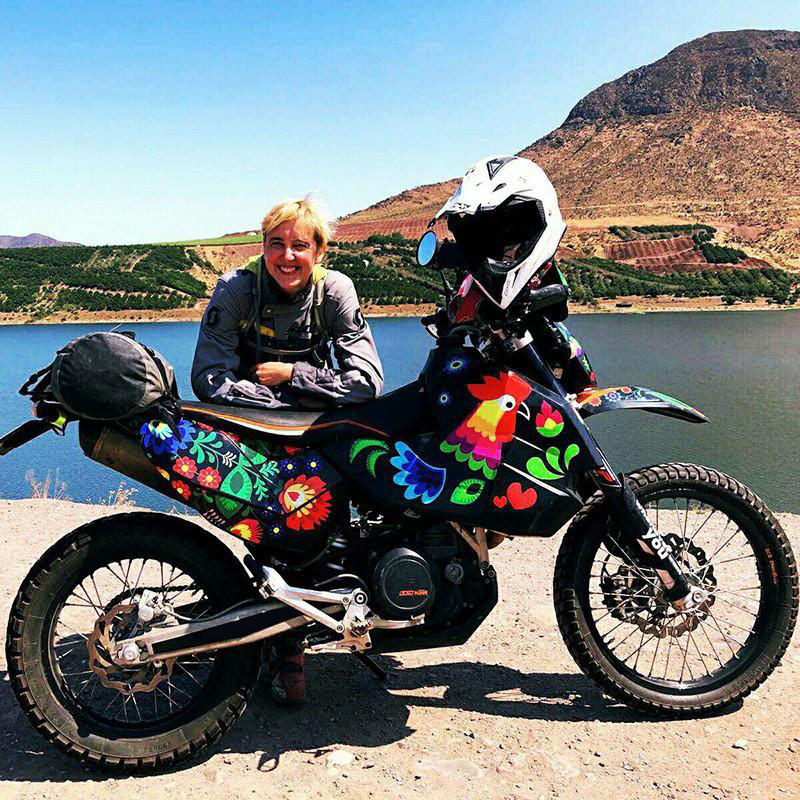 ALEKSANDRA "OLA" TRZASKOWSKA – FOUNDER
Aleksandra "Ola" Trzaskowska is a sociologist and lawyer by education, explorer by choice. Her travels have taken her around the world: she has motorcycled in Central Asia, the Himalayas, South East Asia and South America, sailed around Cape Horn, and explored the mysterious Kingdom of Bhutan.
Ola's passion is sharing the adventure. She is the driving force behind Motobirds, and she's the one who will make sure your motorcycle tour runs like clockwork – and is unforgettable.
An avid cross-country skier, yogi, and sailor, Ola rarely sits still. She is usually found riding her bike off-road scouting some remote mountain route, supervising a motorcycle shipping operation, or tapping away at her laptop making sure everything at Motobirds is running smoothly.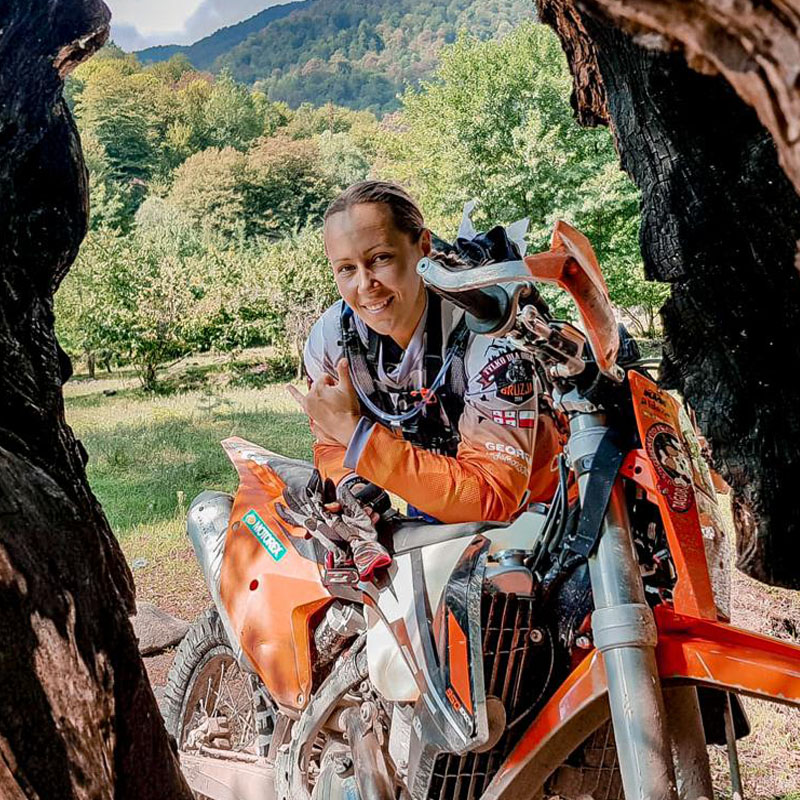 AGATA GREGOREK
She has been supporting MotoBirds from the very beginning. First as a friend, then as a customer. She traveled several continents with us as one of the "women only" team members. From the beginning of 2020, she also supports MotoBirds with her experience in the field of customer service and project management. Administrative sorceress with a strong discipline talent according to Gallup (we recommend it 😉), thanks to which everything is in its place, and your messages do not go unanswered. As a motorcyclist, globetrotter and motorsport enthusiast, for many years judging and supporting organizations of competitions such as F1, Moto GP or Cross-Country rallies, she fantastically complements our team with her experience and knowledge of the market.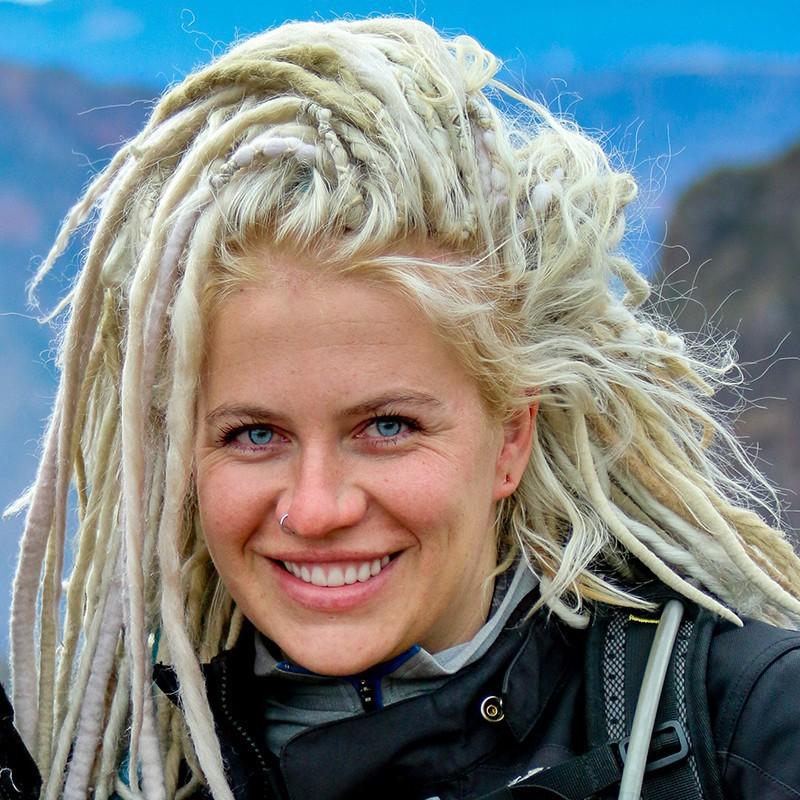 EGLE GERULAITYTE
Writer, freelance journalist, and adventure traveler, Egle Gerulaityte is best known for her ADV Rider stories and her determination to throw herself right into the deep end. Egle is slowly riding around the world aboard her Suzuki DR650 racing cross-country roadbook navigation rallies, writing books and articles, and forever searching for the perfect cup of coffee along the way.
Egle leads our South America motorcycle tours.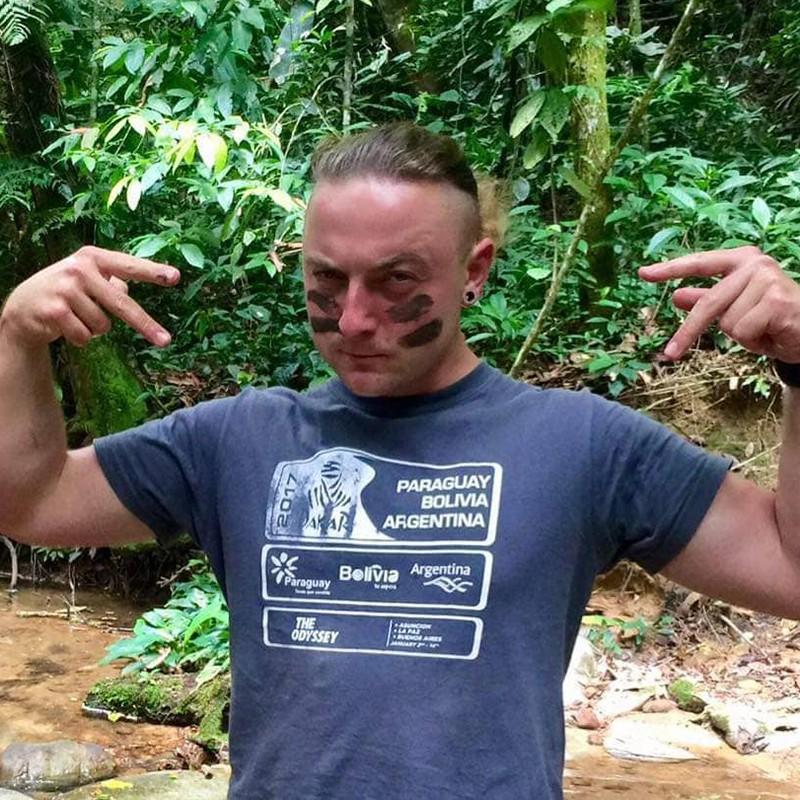 ANDRZEJ KRYMOW
A man of many talents, Andy is constantly on the move: as a sailor, motorcycle rider, and diver, he divides his time between Europe, Central Asia, and South America. Andy has set his eyes on Colombia, a country he has fallen in love with, and helps us lead tours in South America.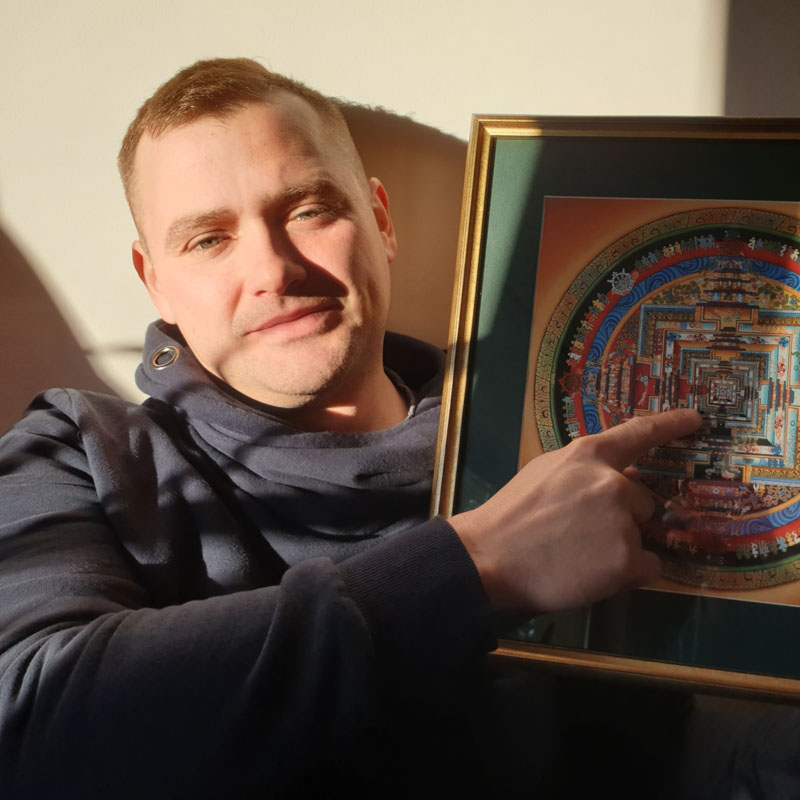 PIOTR LUBBE
Jack of all trades. Graduated of international relations and logistics. Our handyman, responsible for the technical aspects of preparing vehicles for transport. Piotr started his adventure with motorcycles at the age of 5, and the love for two-whelles was passed on in Piotr's family from generation to generation. Technically gifted pragmatist. As he says, everything can be done, you only need the right tools. Deep down, an artist and romantic, in love with Buddhist culture. He tries to find spiritual meaning in everything he does. Truly in love with travelling and discovering the world.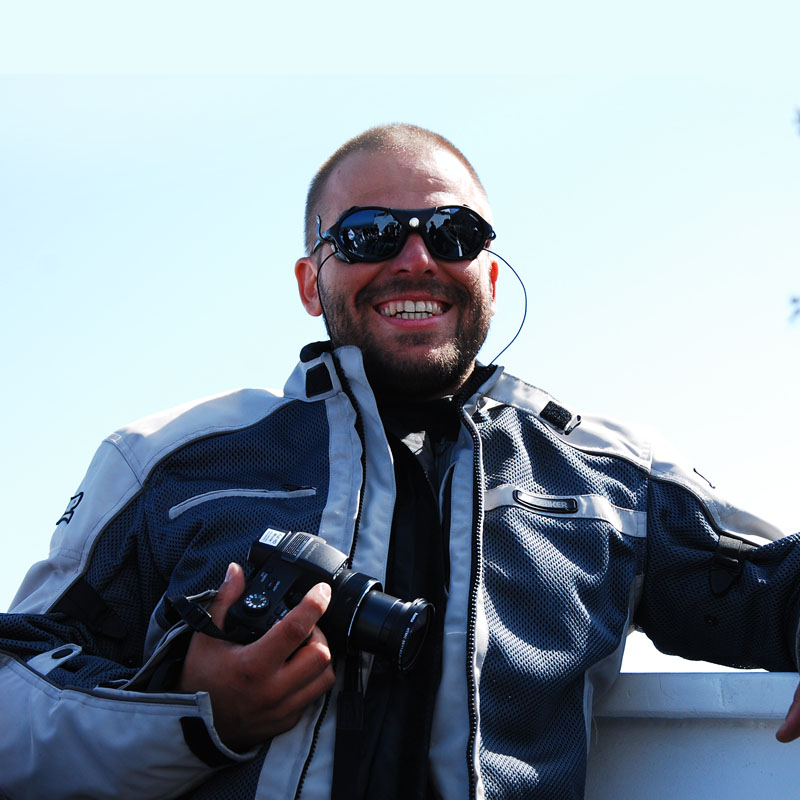 PRZEMO DOBER DOBRUCKI
His passion for traveling and discovering the world was not a coincidence – Przemek is a geographer by education. For him, the world is a mosaic of different cultures, races, religions, traditions, tastes and smells. Traveling gives him a sense of freedom, teaches humility, joy of life and respect for other people for who they are, not what they have. Until discovering the possibility of traveling by motorcycle, he visited 5 continents by all means of transport available. Only 2 circles have counted for several years. For years, it has been organizing smaller and larger trips / motorcycle trips around different countries on different continents. In love with North America, Eastern Europe, Scandinavia and the Alps.