Motorcycle tour through the world – the mosaic of cultures
Forget about fast food & Amazon. Every place on Earth has its own rhythm, smell and taste. After countless roads and tracks traveled on motorbike around the world, this has been one of our key takeaways. In a reality too often ruled by chain stores, standardized fries, globalized brands delivering you the same foot cream in any shopping mall, or "made in China" cheap souvenirs , it is easy to forget about authenticity. Listening to some riders who went with us, we believe a motorcycle expedition with MotoBirds will give you that experience that will take you beyond the ordinary. Care to guess why that might be the case?
You get to love new flavors when you travel around the world
Each country has its own specific cuisine. We love Argentina for steaks and wine. If there really is tasty beef it is really there. For fish or seafood, the taste is better the closer one gets to the shore: In Peru and Chile, the eighth wonder of the culinary world is raw fish, or ceviche. Even in the Himalayas, where the cuisine is rather bland, the spices save the day.
Of course, there are places where the food won't sweep you off your feet… Our biased opinion is that the Bolivian Andes are one of those places. Thankfully there's always the possibility to at least get an egg for breakfast. The second staple is well… you might have guessed – chicken. You can get comfort that as it is generally well cooked, at least it won't make you sick!
The mystery is only where the chicken or eggs come from. We don't recall seeing even one chicken roaming the streets of any village.
Where to eat is a question common to all travelers. The good news is that it is not at all in expensive restaurants. The most touristic places are not always the best either. Roadside stalls or small places relying on home cooking are often the best and safest. Everything is freshly prepared from local ingredients. The best guarantee of quality, healthy food!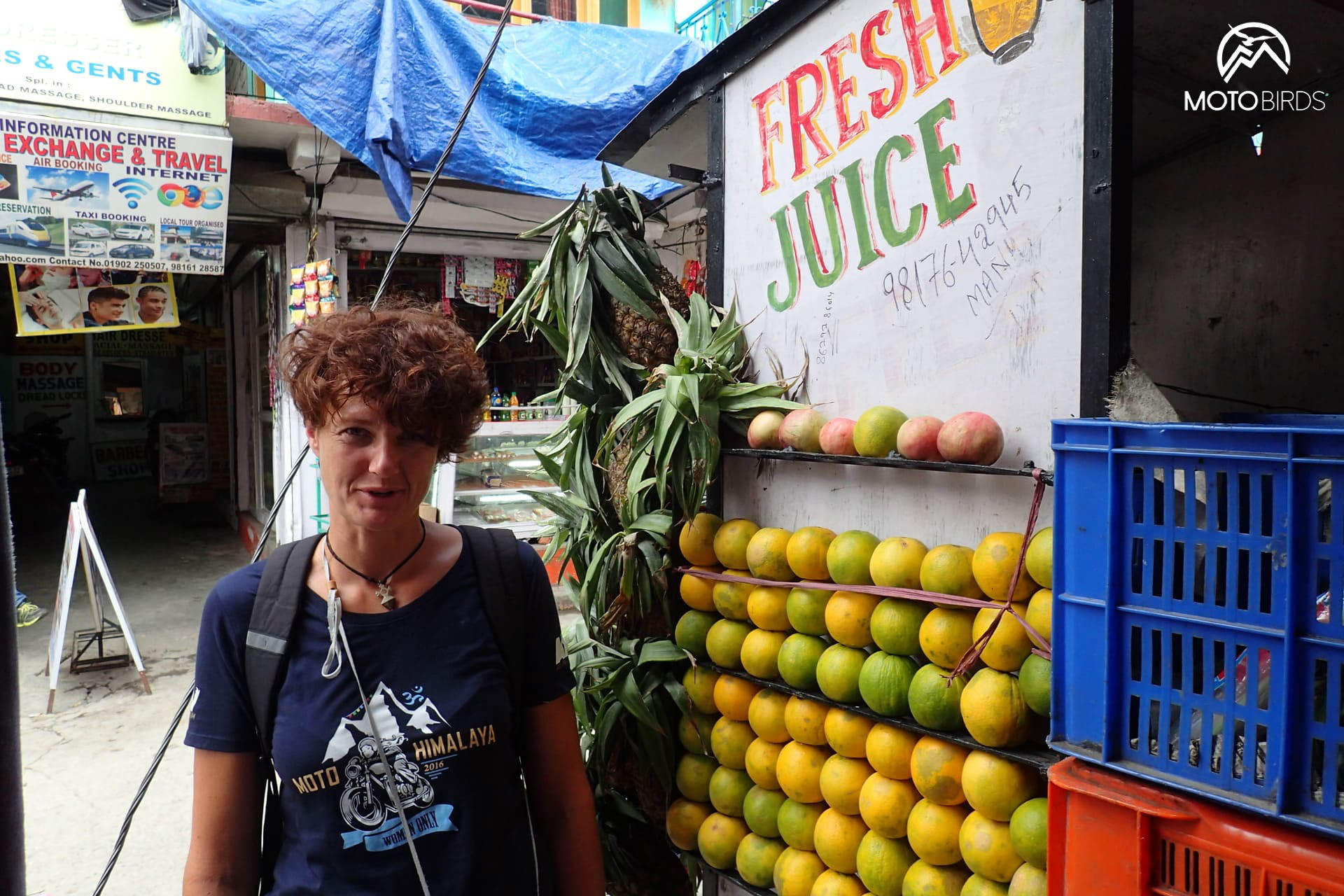 A motorcycle tour through the world is an opportunity to get to know local markets
These local markets are where countries or regions come alive. They are a multi-colored mixture of colors and scents. They give us an immersion in the local culture, habits, and specialties. Since we avoid places that are typically on the "top ten" of Google or Trip Advisor, we are assured to get true regional specialties and authentic flavors. The experience of visiting such markets is also magnified by the fact that often the local producers sell their own products. You might guess that this shopping experience differs from clicking the "buy" button on AliExpress?
What we look for at these markets depends on the place we are. They say size matters (sometimes it does): In Tanzania, avocados can be the size of a small pumpkin (okay, Chileans are not impressed, because theirs are smaller, but we're impressed). The same pretty much applies to all locally grown fruits and vegetables. Now, in Peru or Bolivia, we find it hard not to fork out cash for handicraft, blankets, an alpaca wool hat or a blanket made by a local grandmother. We're sure that even shopping minimalist millennials will struggle to walk out of there empty-handed.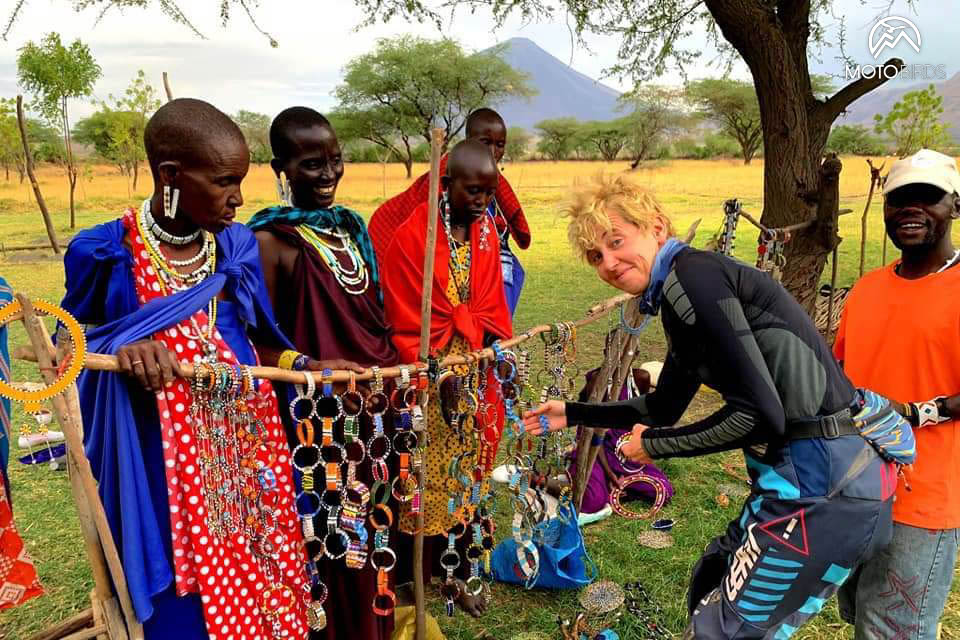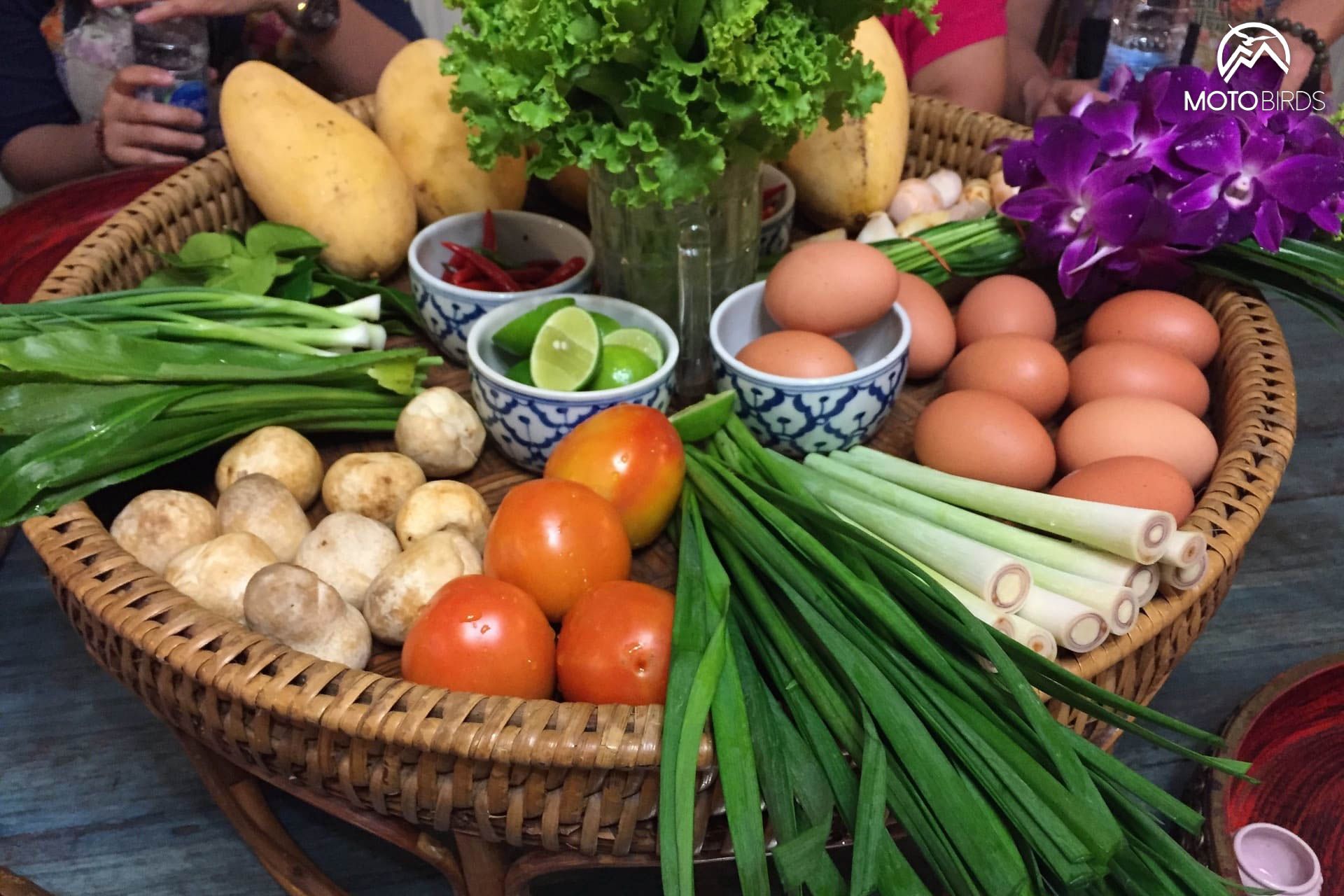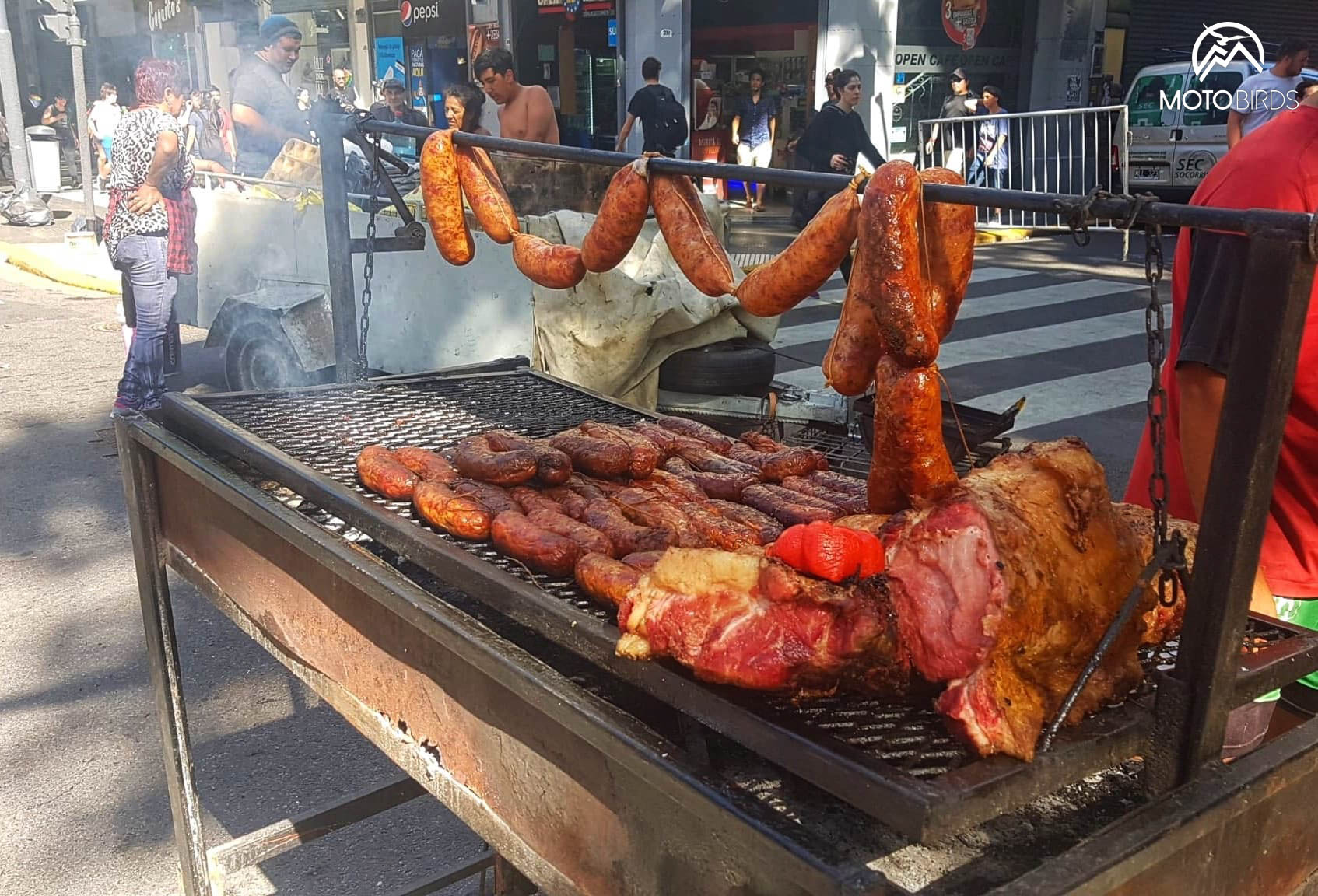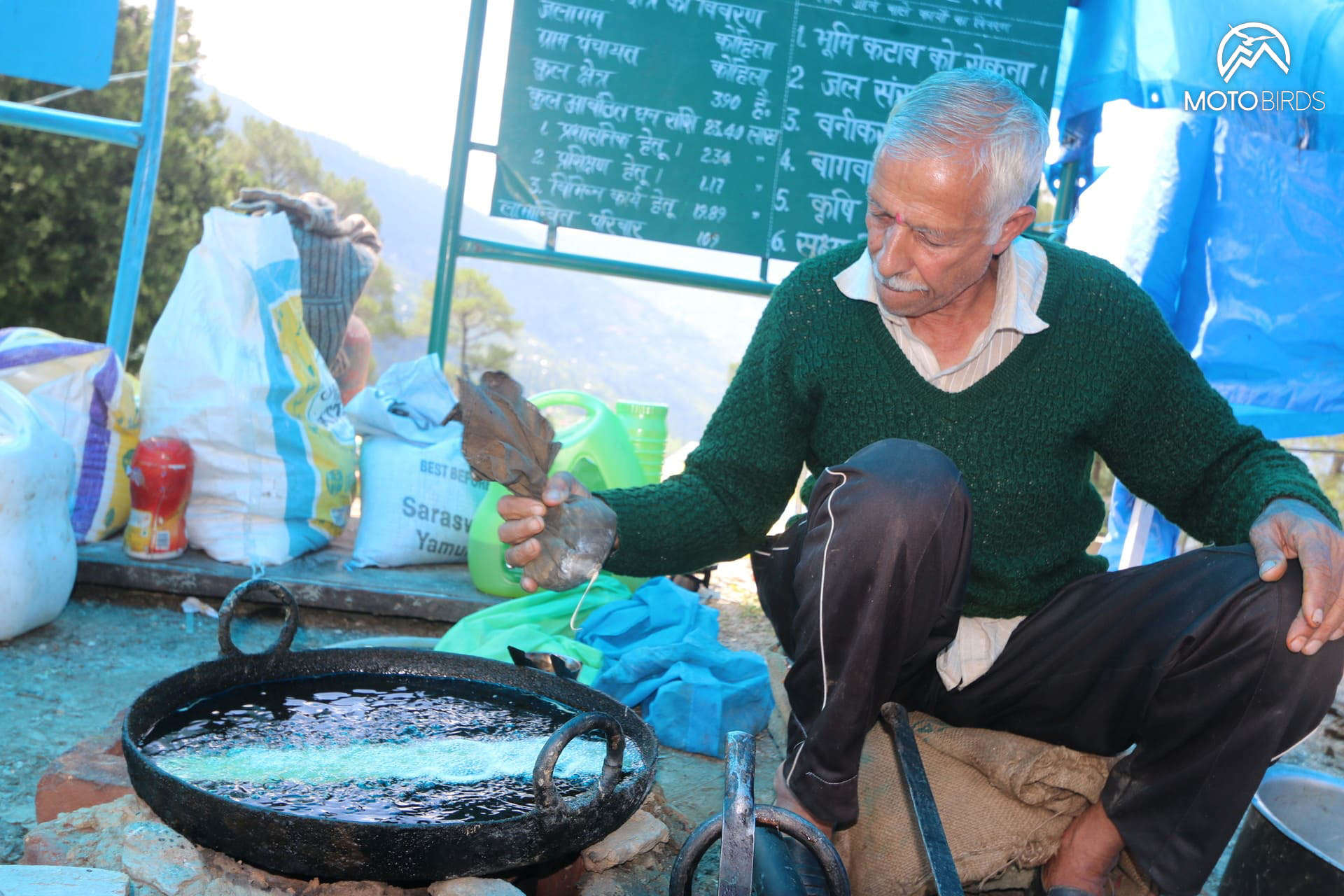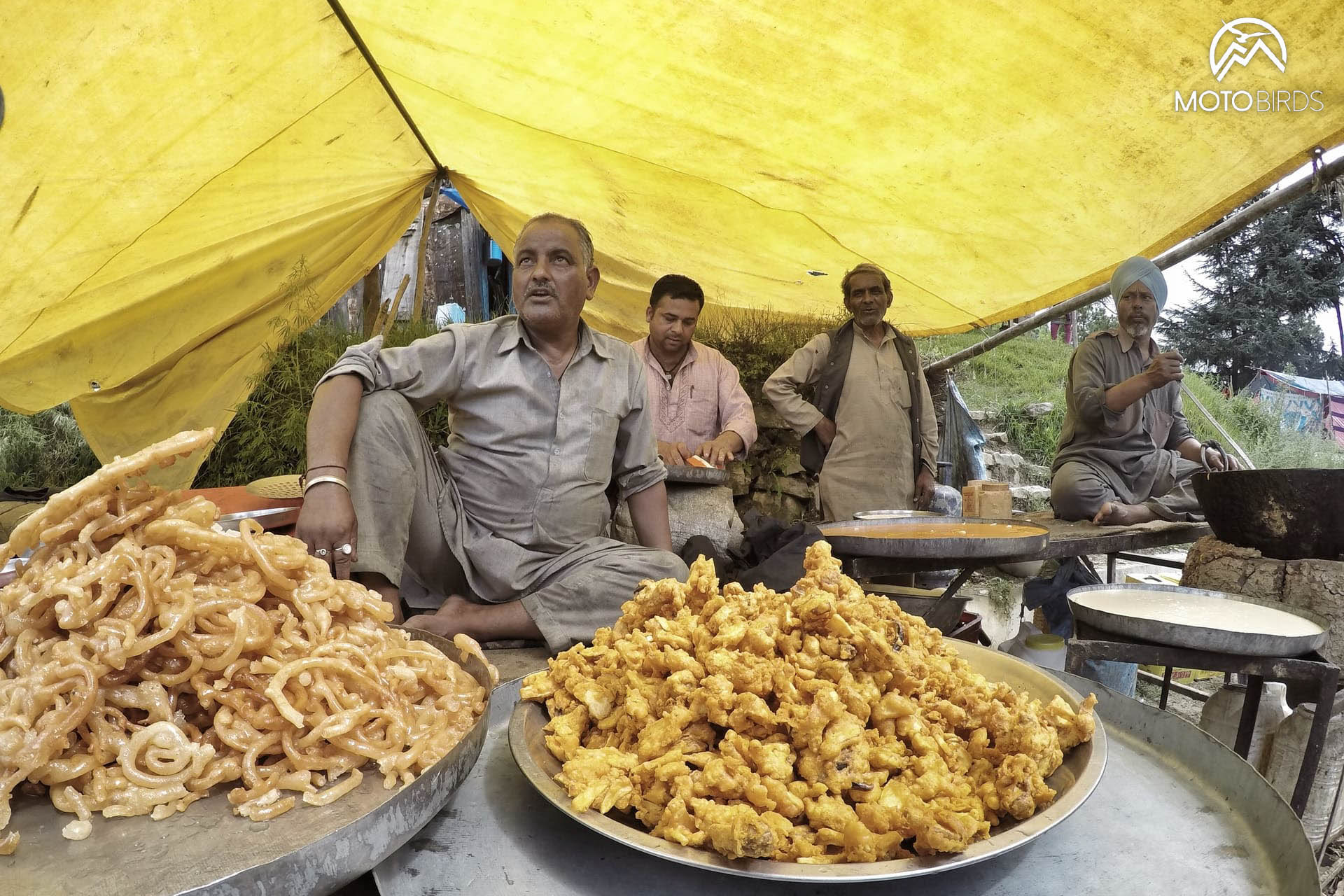 Riding a motorbike is also about meeting people
Have you ever wondered what people are like in places with totally different values and cultures? There's pretty much no end to human diversity…
Mountain people tend to be more closed, introverted, and less outgoing. We happened to visit places in Bolivia or Peru, where Europeans are as rare as a 5-legged llama. The villagers cautiously ignored our presence at first. It was an interesting experience to pitch our tent in the middle of a tiny 20-house village and be ignored by everyone. Fortunately, after a short while we managed to break the ice and communicate enough to even share a barbecue!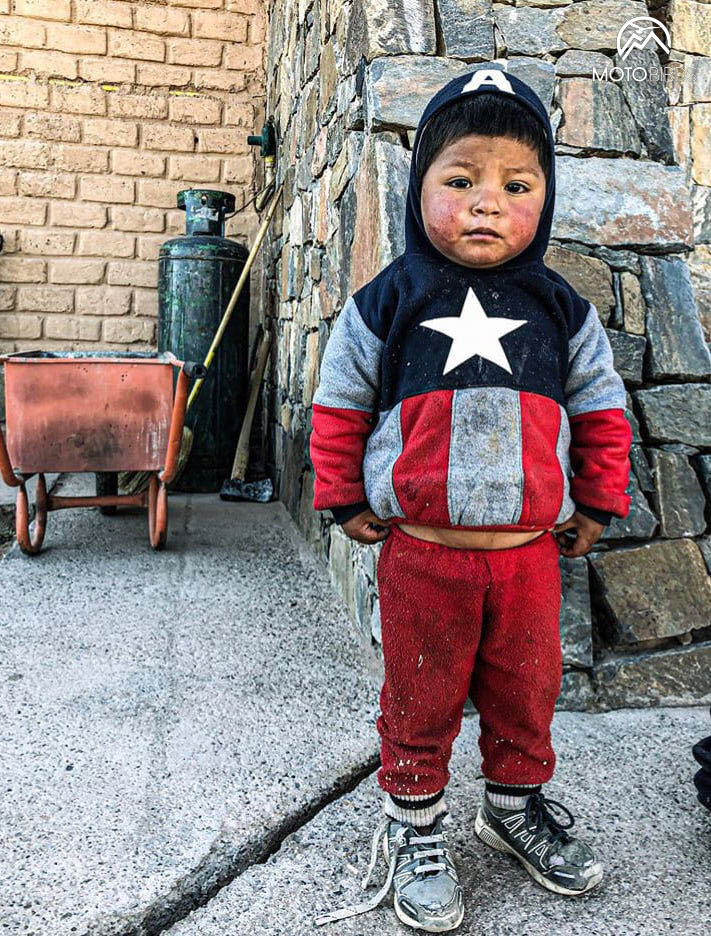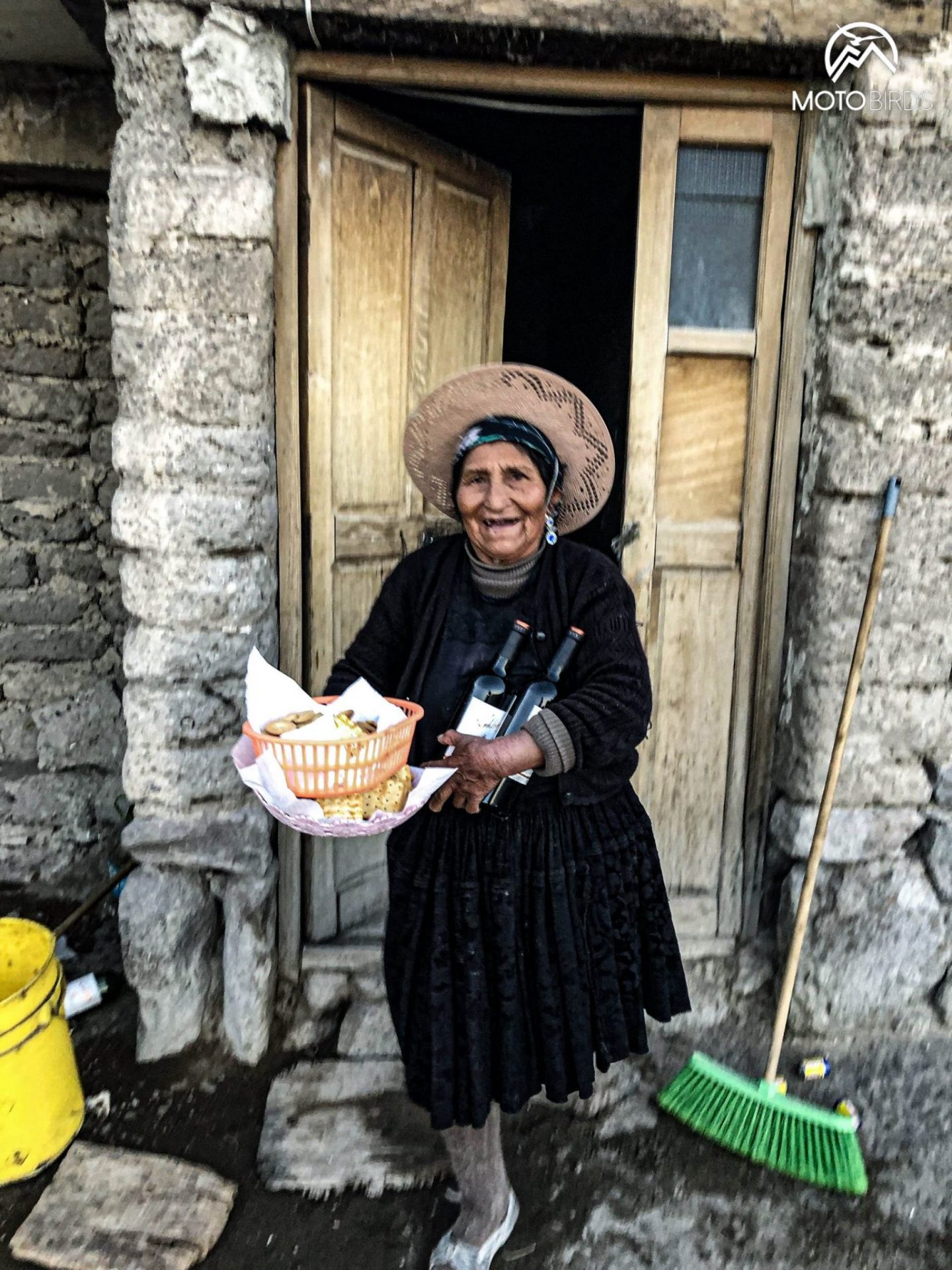 In most places, curiosity usually takes over after a while, and people open up. We get asked if we need help, food or assistance. What usually follows are discussions about the state of the tracks ahead, the depth of river crossings, the possibility of storms maybe. It's an uplifting feeling to get a bit closer to people.  It is also very different to the experience one would typically get in tourist traps, anywhere in the world. 
When riding the world, we come across people different not only in culture, language but also appearance and living habits. Imagine a Tibetan monastery in the Himalayas or an African settlement in the Massai steppe. Few things push one to question habits and ways of life more than exposure to different ways of life and value systems.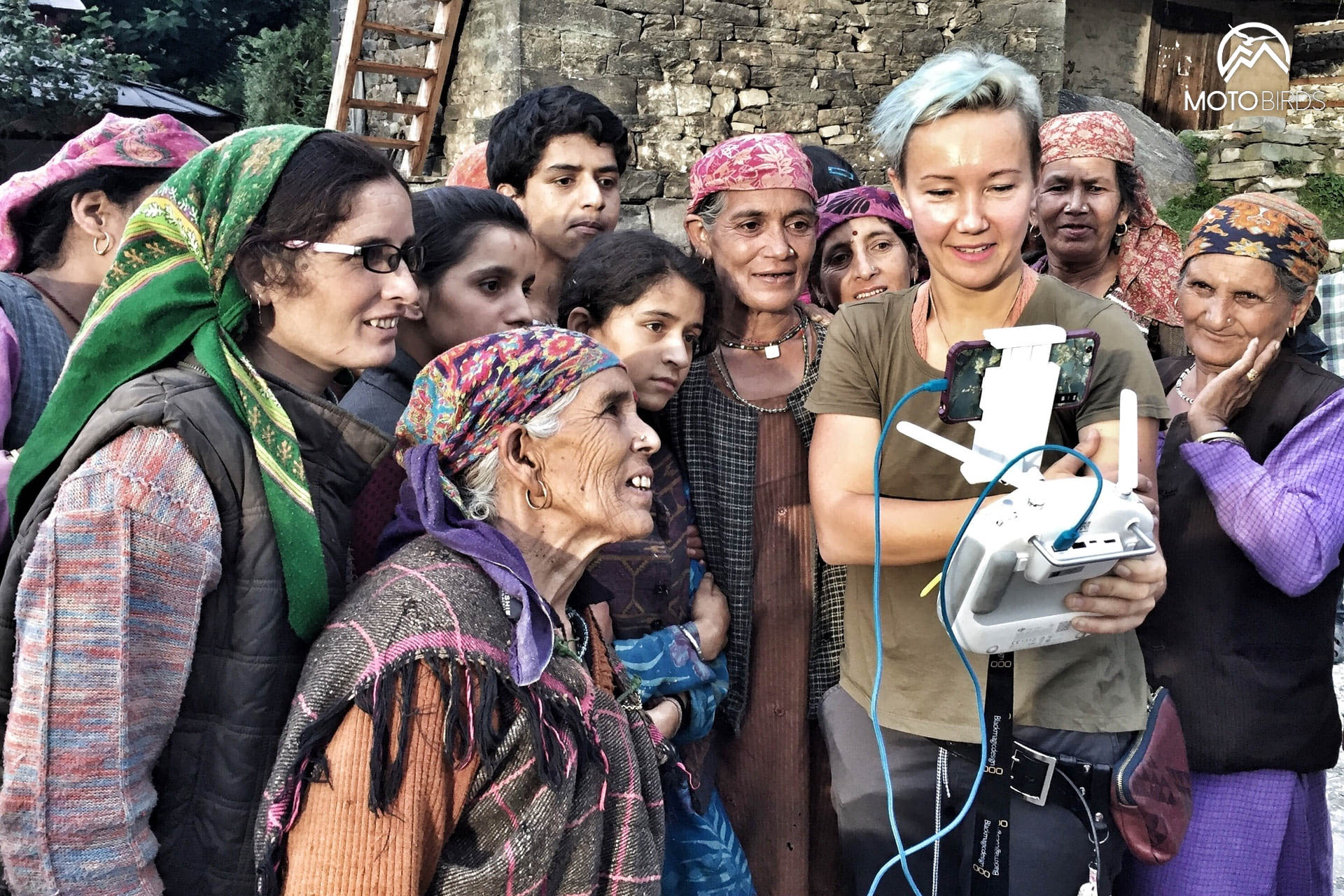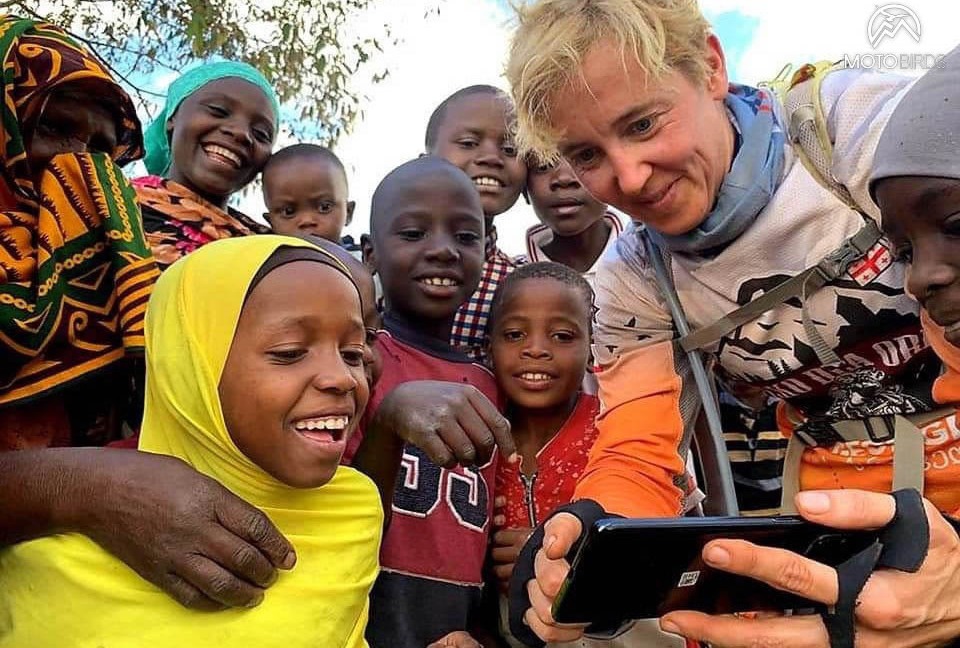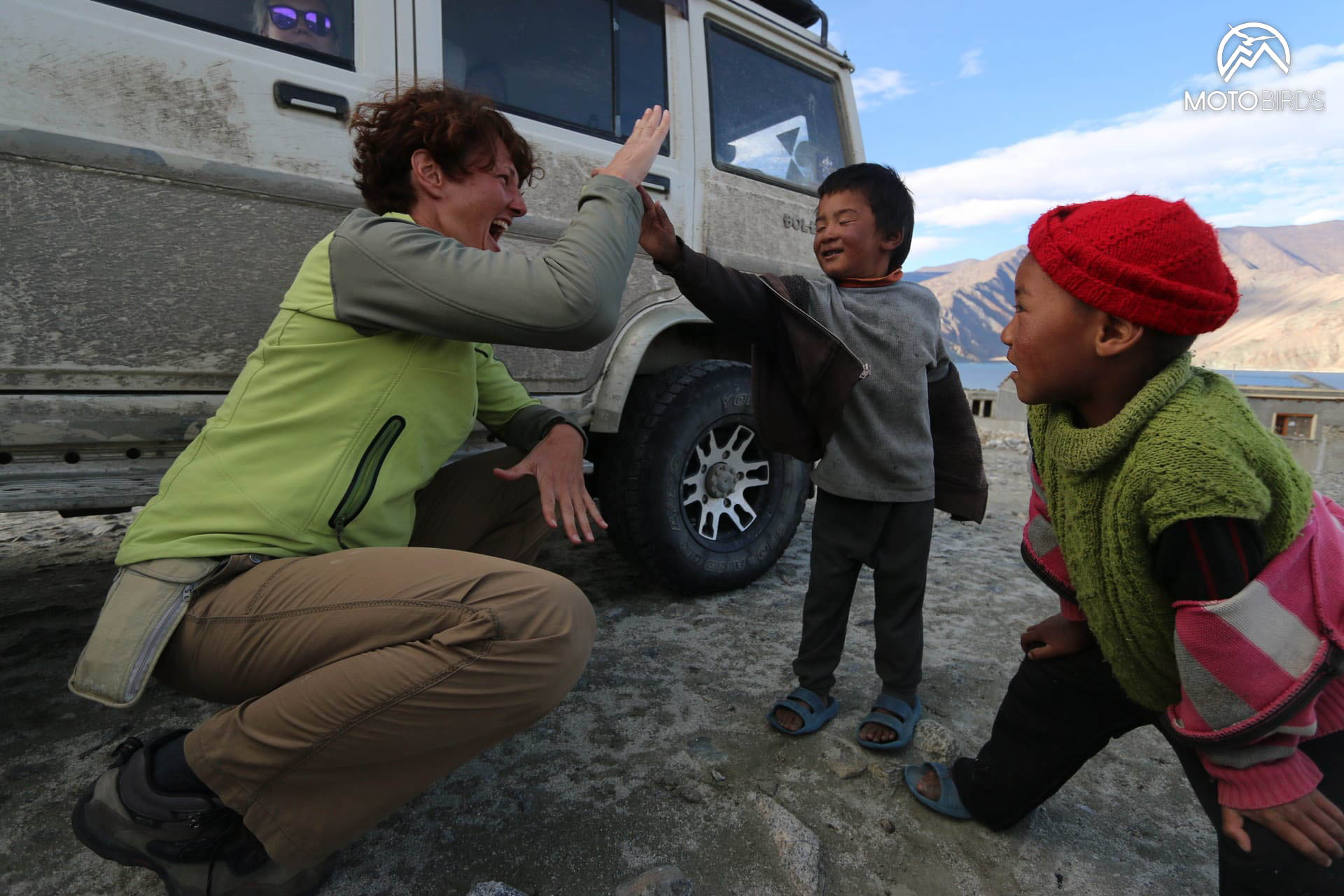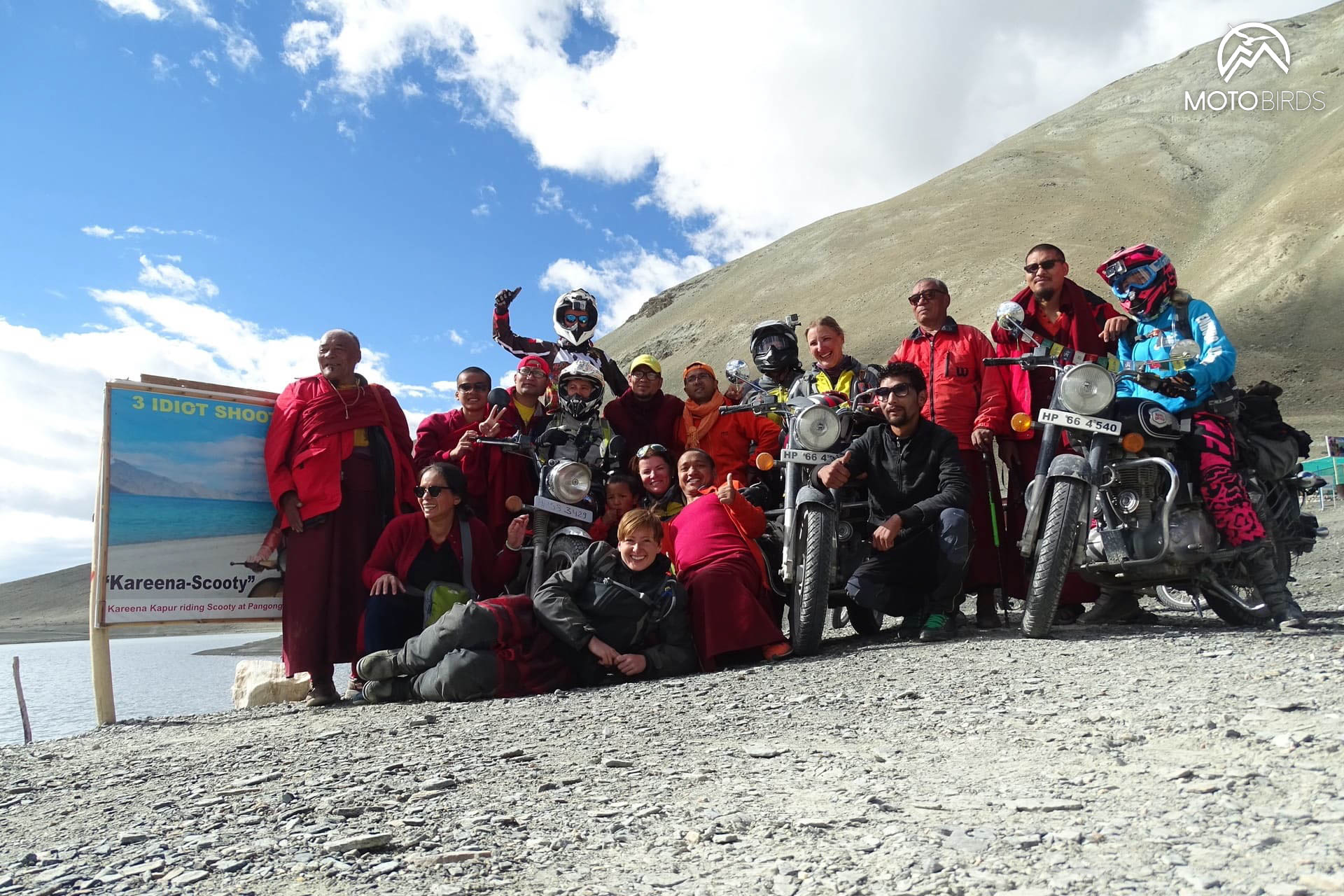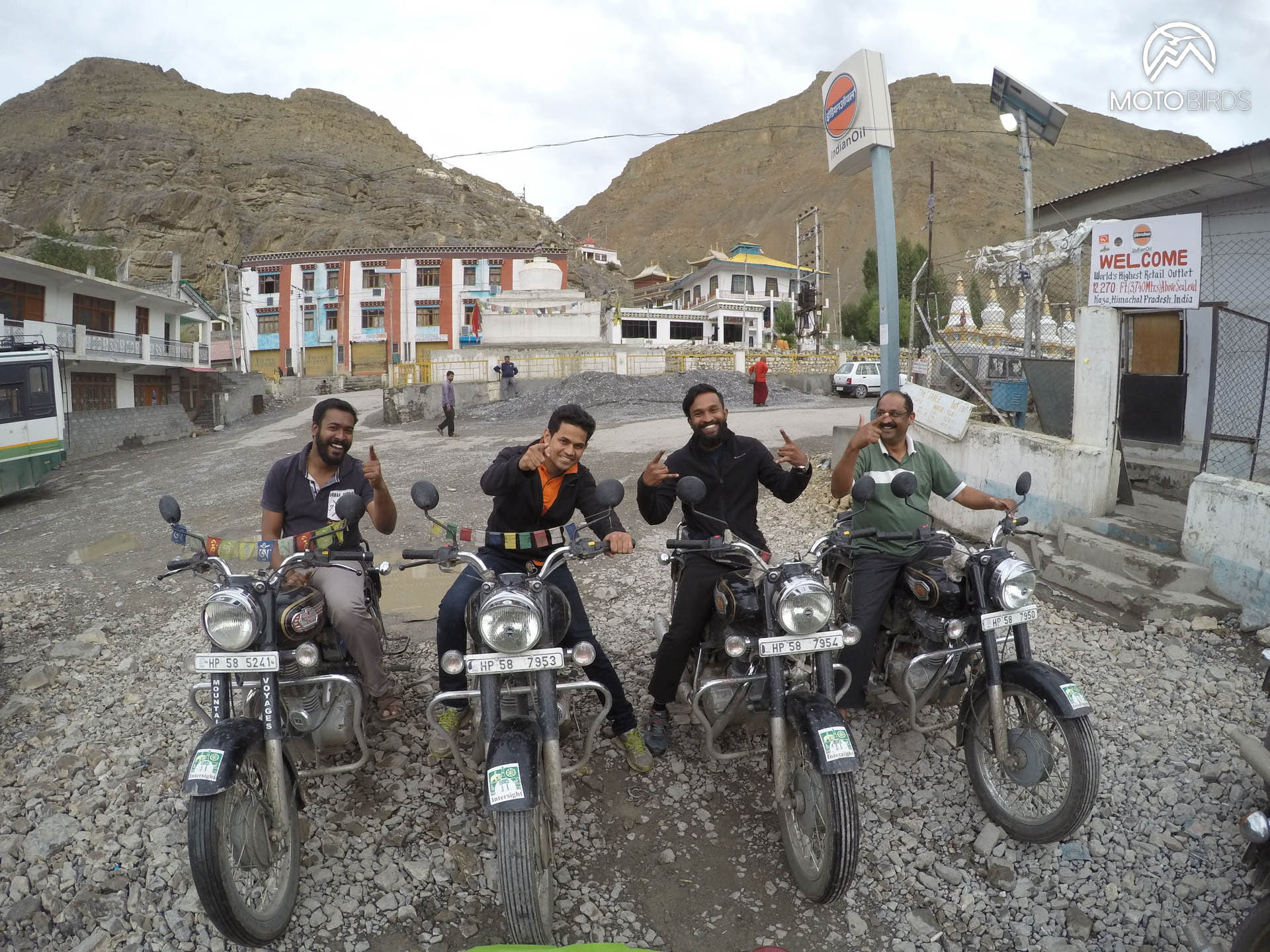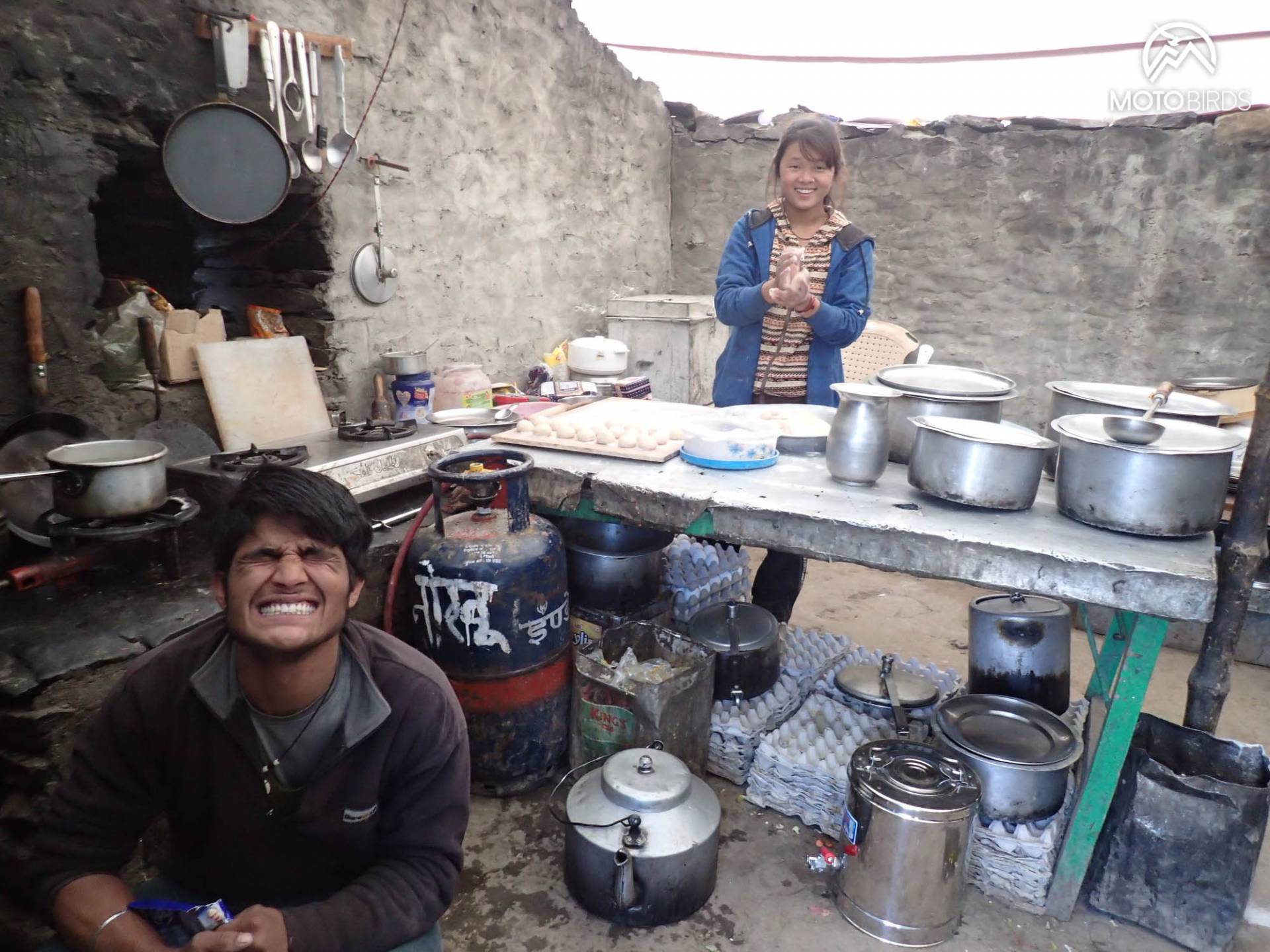 The world is not an unsafe place
All good up to here, but are such trips even safe? After all, most have heard of the drug cartels in Colombia or seen the "blood diamond" movie showing heavily armed kids shooting a path of destruction in front of them. Not to worry, though. We only take groups to places we know are safe. We stay clear of war zones, and places where political instability could pose problems. Now, we can all bear in mind that the recent events in Eastern Europe prove that nothing is ever certain. But if the alternative is to remain home for ever, it is  helpful to remember that the risk we would be entering by mistake a drugs factory, crawling with murderous cartel members, is lower than dying in an elevator accident.
We also travel as a team, and with a support vehicle. A group of bikers is invariably treated completely differently than a lone rider. We know the places where we are taking the group. We know where not to venture. As we speak 9 languages between us, we often know how to get at least some basic communication going, should the need arise.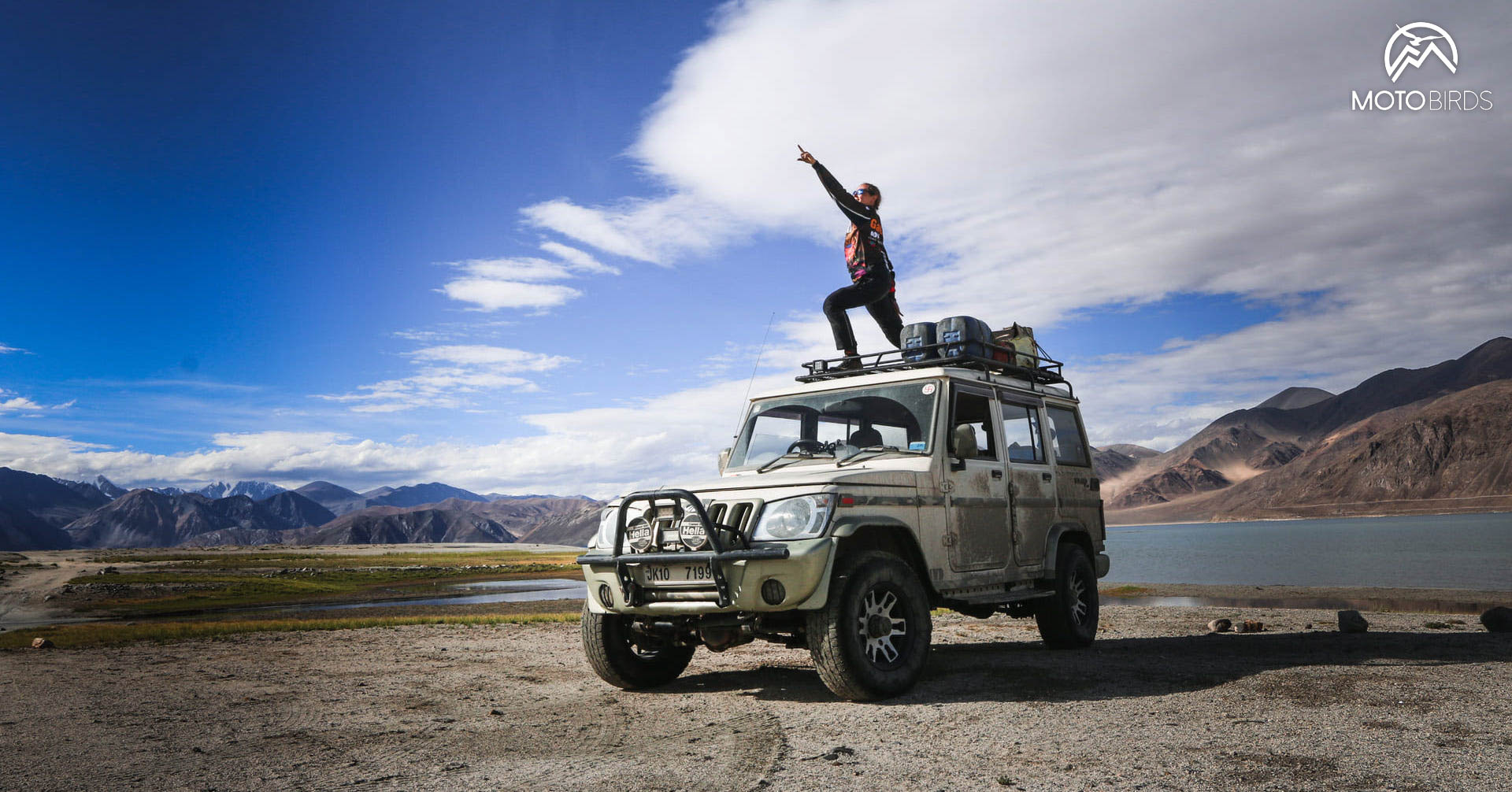 The presence of the support car with a local mechanic (on most trips) adds a layer of comfort and safety. All participants are insured, in line with the applicable EU directives. We also take great care to explain the difficulty level of our tours here. Our goal is to make sure you go home with the undying memories of your time with us. We try to make it easier to choose the kind of tour that will best fit your riding skills, style and expectations. Safety always comes first: If anyone faces temporary riding challenges, we always help and assist.
When are you going to take your motorcycle around the world?
The word "adventure" is defined as an unusual, exciting, and possibly dangerous activity, such as a tour or experience, or the excitement produced by such an activity. Our motorcycle expeditions are more than just traveling or visiting the world on two wheels. Our motorcycle expeditions are about the opportunity to test yourself in a variety of conditions, get to know places you would never venture to on your own. Possibly, also meet people who are also looking for something else out of life. You might just find that something else that will rock your world, values, and maybe make you pause to think about life, and what it means to be really alive.
If you feel that our tours are right for you, check out where we can take you. And one more thing – some tours are also great for families!
If you have the soul of a lone rider, we can help to transport the motorcycle.