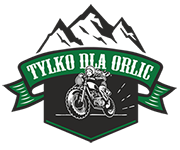 WOMEN-ONLY MOTORCYCLE TRAININGS
TYLKO DLA ORLIC
Take advantage of our knowledge and experience!
If you are a female motorcyclist who would like to improve your skills, we invite you for a special motorcycle training, shorter trips and events only for women. You will receive a substantial dose of knowledge and a perfect atmosphere.
Check what we are planning.
INFORMATION, THAT YOU CAN FIND ON THIS PAGE
click the link to scroll down to the section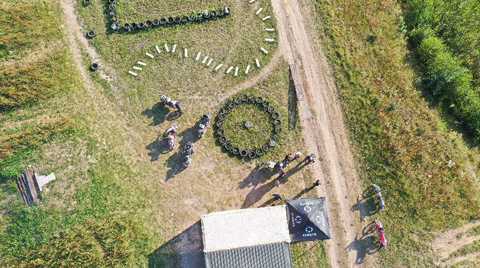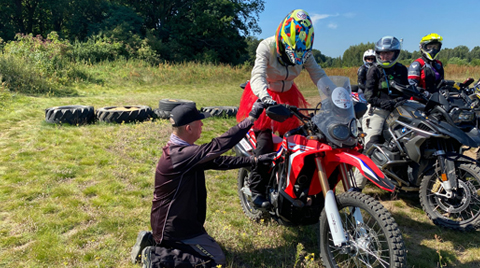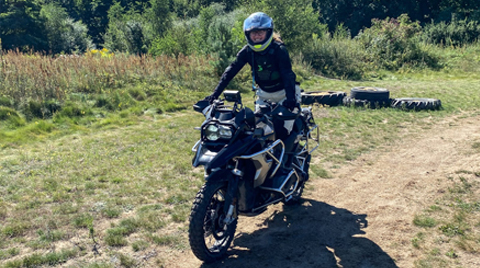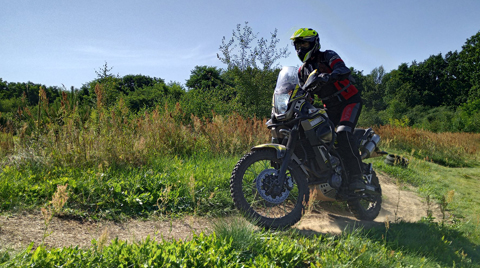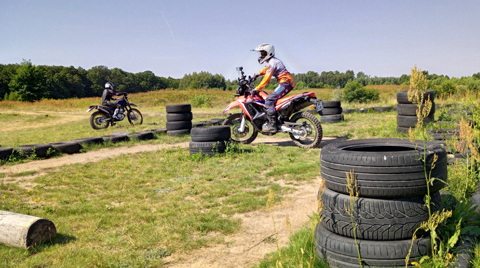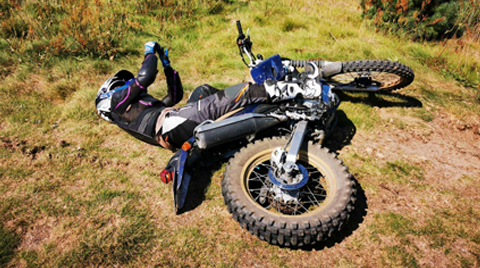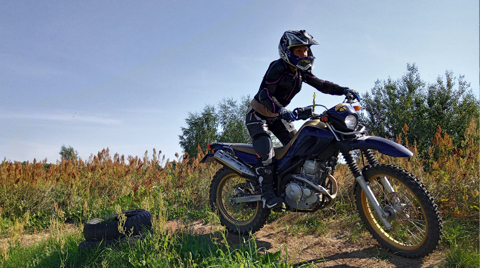 UPCOMING TRAININGS / EVENTS
WOMEN-ONLY
GALLERY
PHOTOS FROM TRAININGS
"Dziewuchy/ Chłopaki, jeśli macie jakiekolwiek wątpliwości, walcie na szkolenia organizowane przez Aleksandra Trzaskowska jak w dym. Przygotowanie merytoryczne i metodyczne na najwyższym poziomie. Że o organizacji już nawet nie wspomnę, bo wsio zapięte na ostatni guzik. Świetne tereny do jazdy. Pełen profesjonalizm. Nie żałuję ani jednej złotówki tam wydanej. I chętnie uzbieram i wydam jeszcze. Ola, "Maleńka jesteś Wielka", jak mawiał Cezary Żak. "
Agnieszka Radzymińska
"Bardzo bardzo bardzo na tak. Ola ma dużo cierpliwości, sporo wiedzy i co mnie urzekło: masę samozaparcia, którym zaraża innych. Zagrzewa do podjęcia wyzwania, ale nie naciska. Wszystko wywarzone i bardzo pro. Dzięki za towarzystwo przy pierwszych próbach i do zobaczenia!"
Beata Dutkiewicz
"Jazda motocyklem to fantastyczna przygoda, ale trzeba zadbać o to by każda wyprawa poza asfalt zakończyła się nie tylko fantastycznymi wspomnieniami, oraz ładnymi ujęciami w postaci pamiątkowych zdjęć. Najważniejsze jest nasze bezpieczeństwo i nasze umiejętności, które zapewnią nam komfortową i bezpieczną jazdę. Takie umiejętności możemy nabyć pod czujnym okiem Aleksandry Trzaskowskiej z Moto Birds, indywidualne podejście w przyjaznej atmosferze powoduje,ze chce się więcej. Dziękuję Ola za motywację."
Sylwia Barto