A motorcycle trip – how to prepare when you dream of spending the night in nature
We thought about what we could write about on Halloween and came to the conclusion that it is always worth betting on the classics. Pumpkins, saws and problematic camping are the classics on this day. We have absolutely no idea how to use a pumpkin, but a chainsaw and camping in the context of a motorcycle trip has the potential for a pretty decent article.
What is this article really about and why should you read it to the end?
No matter how many times you've been camping, we're sure you've faced the same problem every time. This is a universal difficulty that affects every traveler. End of period. So the topic: a motorcycle trip – how to prepare for it is the perfect time to write about it.
In today's article we will show you "handy tool", which will allow you to solve this problem once and for all! What's more, "handy tool" will make your next motorcycle trip, whether sleeping in the wild or camping, much easier and even more memorable.
It promises to be interesting, right?
MotoBirds, what's the problem?
When we are camping on our motorcycle exploration trips, we want two key elements that create unforgettable memories:
whenever possible, we are looking for a place with access to a water – be it rivers or lakes. After a day spent in the saddle, we love to swim, and it also facilitates practical topics, such as cooking, etc.,
In the dream place to stay, there must be a possibility to light a fire: we cook over the fire and/or we just enjoy watching it. These are magical moments and a great way to end your day in the saddle.
And lighting a bonfire is this type of a problem we will help you solve. And to be clear, it's not about damp matches at all …
What's the problem with bonfires?
If we think about a fire, we must have … wood.
We never intended to carry any machete or ax on the motorbike (that would be a topic for a Halloween article!). So we were severely limited to the little branches that we could pick up and break by hand for our evening bonfires. Larger and more practical boughs or dry trees were beyond our reach.
That was until the day we came across a portable camping chainsaw! Eureka – that's exactly what we needed! It is a tiny tool that can be folded into a handy cover. It does not take up much space – it easily fits in motorcycle luggage. And it turns out that while camping it's worth gold!
As a rule, we do not believe advertising, so we took such a saw with us on a trip. For testing, of course. We had just a few days off and plans to explore the Lithuanian TET (Trans Euro Trail. A few days in nature. Sleeping in the wild. Admiring the unspoiled nature of Lithuania we have heard about so much. Briefly – perfect conditions for testing.).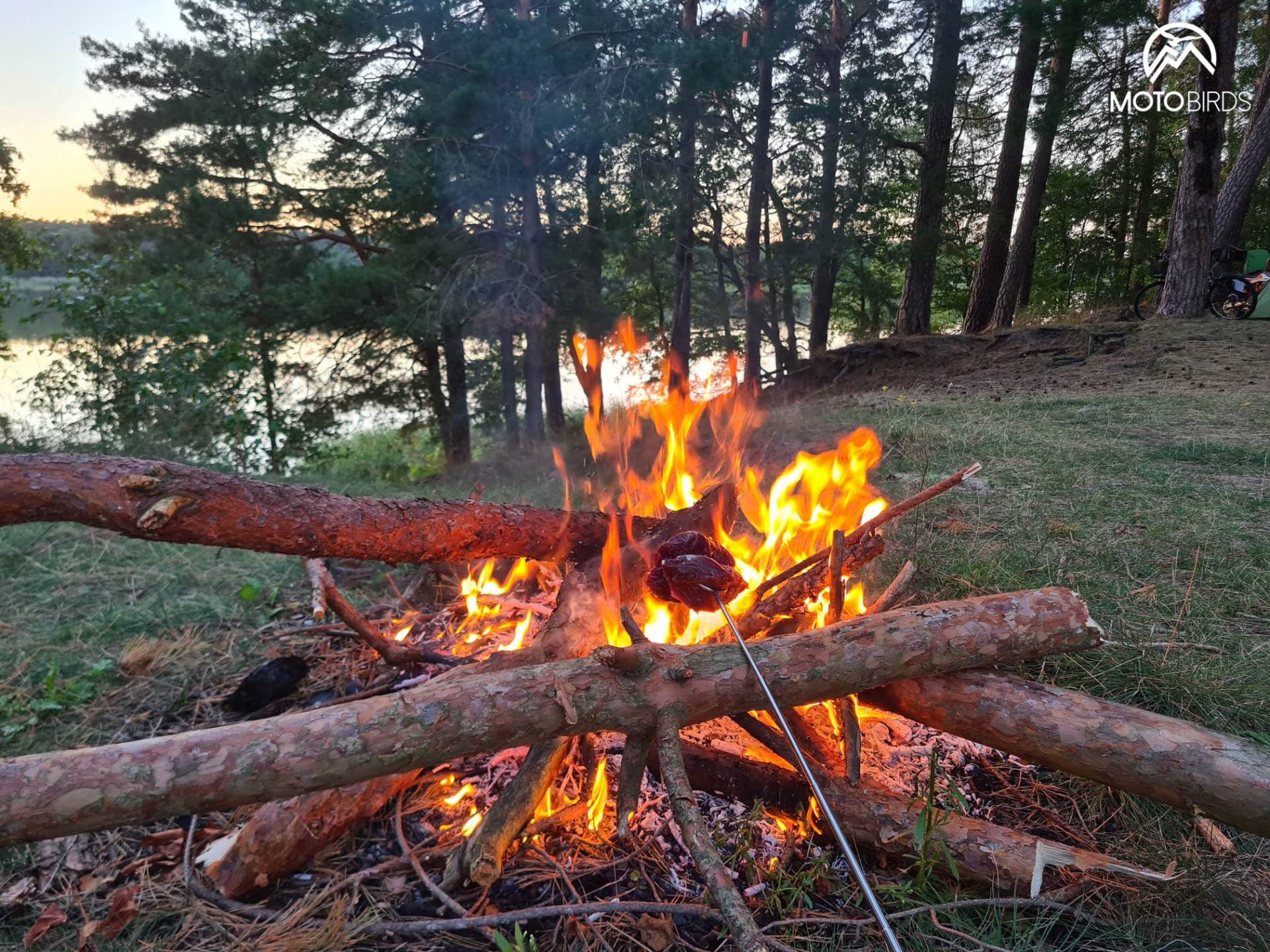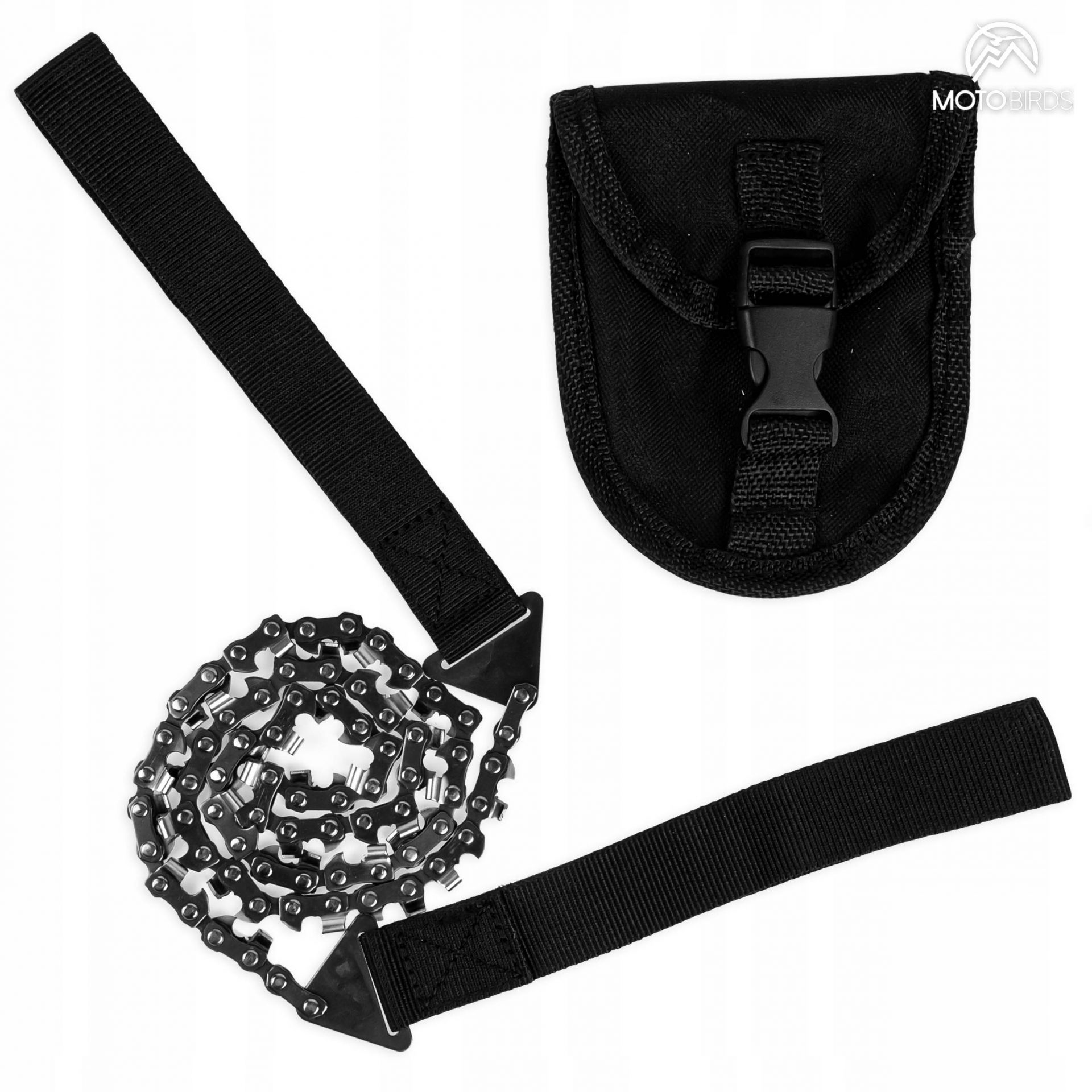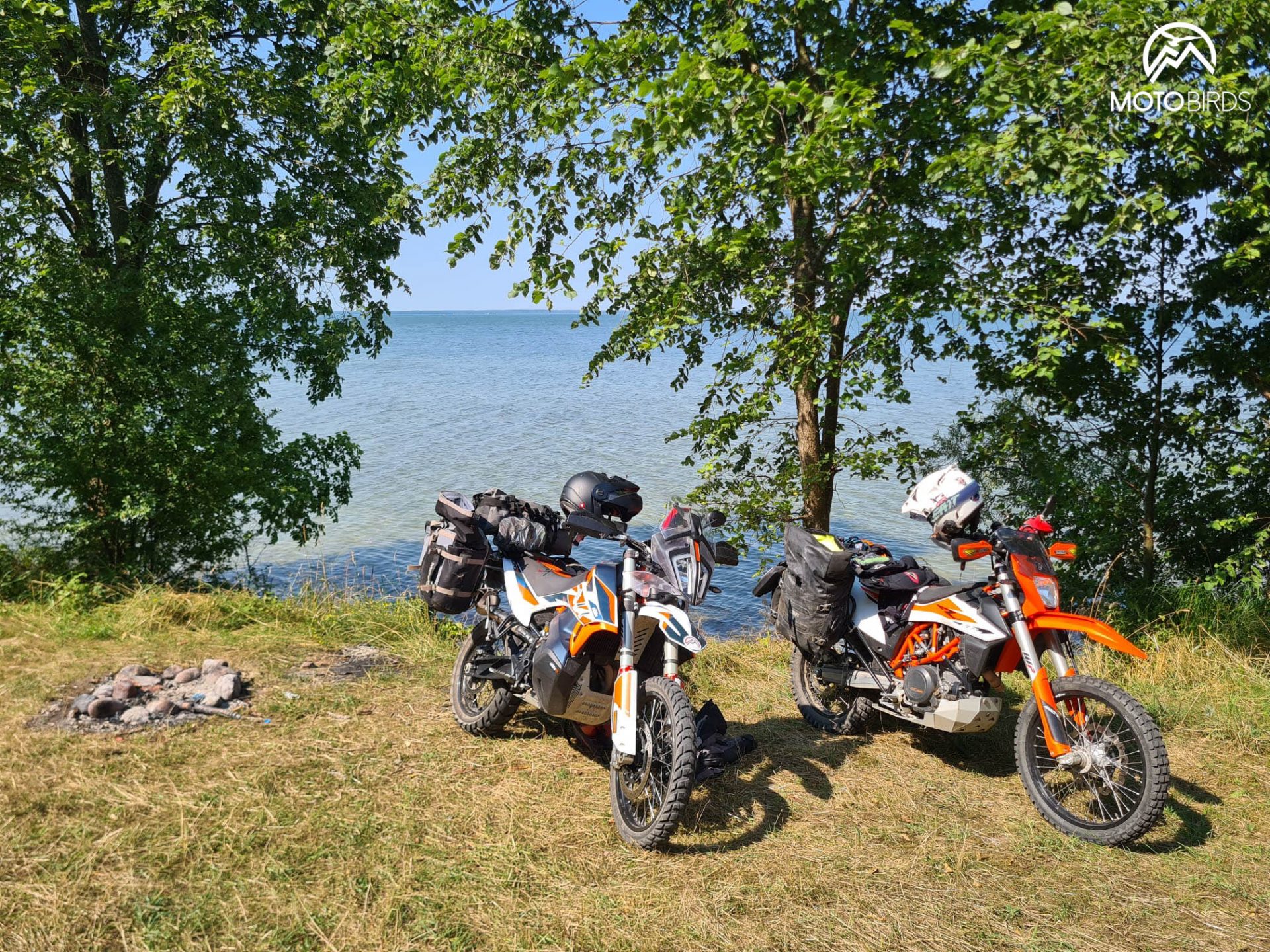 Is this a story with a happy ending?
The tour, or rather the "trip for a few days", turned out to be fantastic in every respect, and the "hand saw" contributed greatly to this. Thanks to the new "handy tool" we were able to quickly and easily prepare the evening bonfires. Hence, make some great steaks and Lithuanian sausages (also quite good).
Without a handy saw we will not go on any expedition into the wilderness ever again!
There is more to this story
The saw has also found other use along the TET. After summer storms many trees and boughs collapsed on the trail. We were not able to avoid all of them. There was also no way to remove them manually. What do you think saved the day? Handheld saw 🙂 Nothing could stop us! Nothing that can be legally sawed, anyway.
As with any "handy tool", the hand saw also has limitations. Theoretically, it can be used by a lone rider, but it works much faster and easier when used by two people. Other benefits: you get a great workout! Better than in the gym, because you exercise outdoors and you don't pay admission.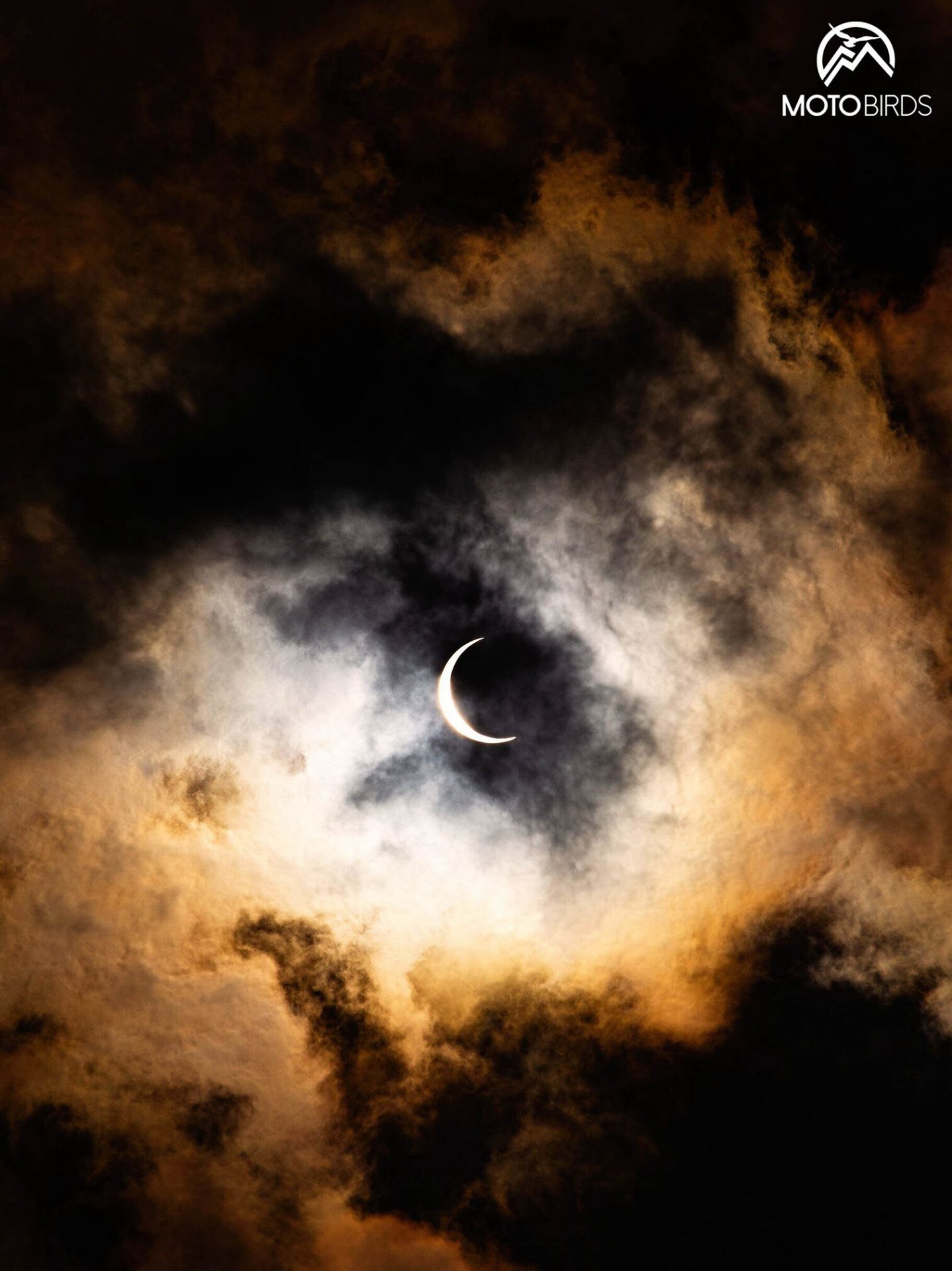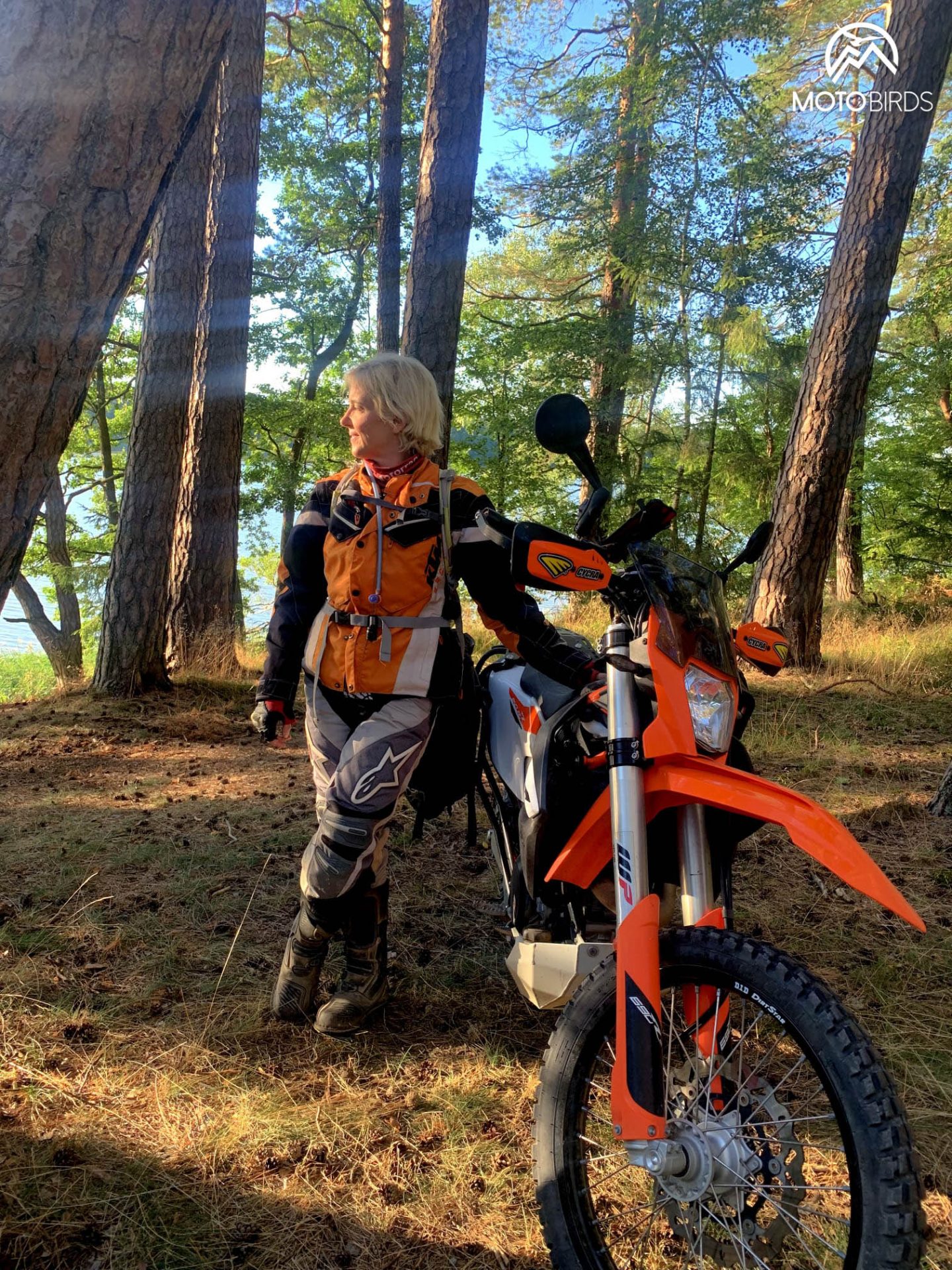 Some valuable tips at the end
Our new camping toy folds neatly in a small bag, takes up almost no space, weighs less than 150 g – and has become an indispensable companion on our motorcycle camping trips!
If you decide that such a gadget will be useful for you on your next motorcycle trip, remember to get a model with comfortable grip. The one that can be worn on the wrists. Do not choose a minimalist model with small rings because they do not do their job very well.
The Halloween horror element in this story
We forgot to mention. Cold beer goes perfectly with the fire. If you happen to be visiting the Lithuanian TET, remember, however, that you will not buy beer (or any alcohol) in their shops after 3 p.m. on Sundays. Don't say we didn't warn you!