Unique motorcycle tours. International bike shipping. Custom routes.
Giving you wings to ride the world.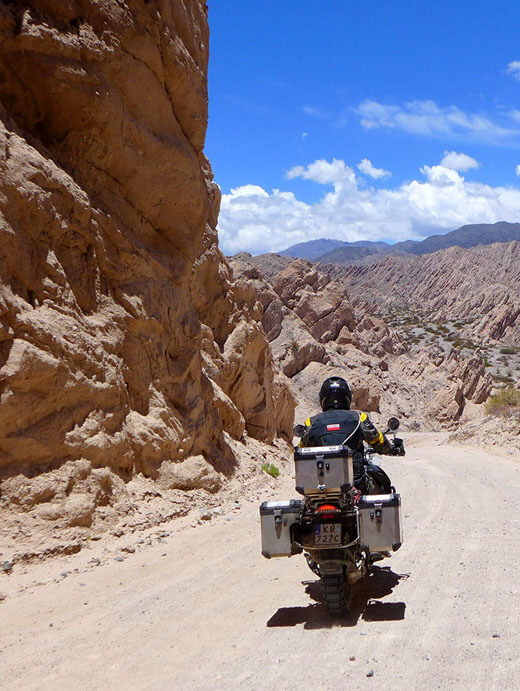 If you're like us, you don't believe in riding seasons and love riding year-round. Adventure motorcycling is in your blood, and you love discovering new routes and places off the beaten path.
You may be an off-road maniac whose bike is covered in "no dirt, no glory" stickers. Or you may be a traveler who prefers big adventure bikes and twisty tarmac roads. You may ride with a passenger, or you may love exploring the world on your own terms.
If this sounds like you, we've got you covered.
Our unique motorcycle tours will take you across South America, Asia, and Europe. Ride the Himalayan passes, the stunning Andean scenery, the wilderness of the Atacama Desert, the otherworldly landscapes of Iceland, and the lush green jungles of South East Asia with us and discover the meaning of adventure.
Here's what's going to happen when you ride with us: 

We'll hand-pick the destination you dream of exploring. Deep first-hand knowledge and genuine, long-standing relationships with local guides allow us to design all our tours with a unique and personal touch. We'll take you to places off the beaten path and create extraordinary experiences.

We'll send you off with experienced guides who speak multiple languages and can ride a variety of motorcycles on any terrain as well as help you make meaningful connections with the local people you'll meet along the way. Our guides also possess the talent of problem-solving on the spot and an unbeatable sense of humor (it's actually in their job description!).

We'll always ride in small groups of no more than ten riders. We care about the good vibes and never over-crowd our tours!

We'll make sure you're riding some of the most spectacular roads and trails in the world and having a ridiculous amount of fun in the process.

We'll make sure you're matched with a group of like-minded riders on the same skill level as you.

We'll prioritize your comfort and safety while gently challenging you to push your edge.
LET'S RIDE THE WORLD

OUR FAVORITE TOURS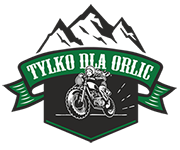 Are you attracted to adventure woman rider? Do you feel the call of freedom that pulls you to far corners of the world? Join our group!
We know that women riders love motorcycling just as much as men do, and we know female riders are just as badass. If you prefer riding with your gal pals, join one of our women only motorcycle tours and enjoy the world in the best company imaginable!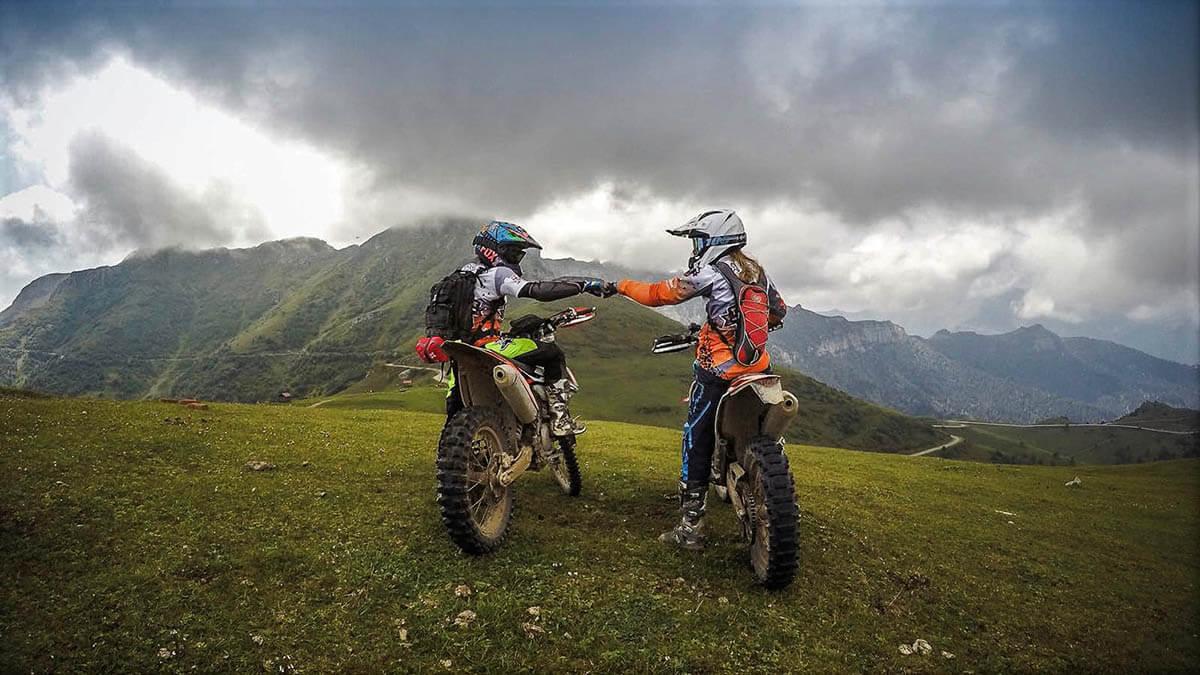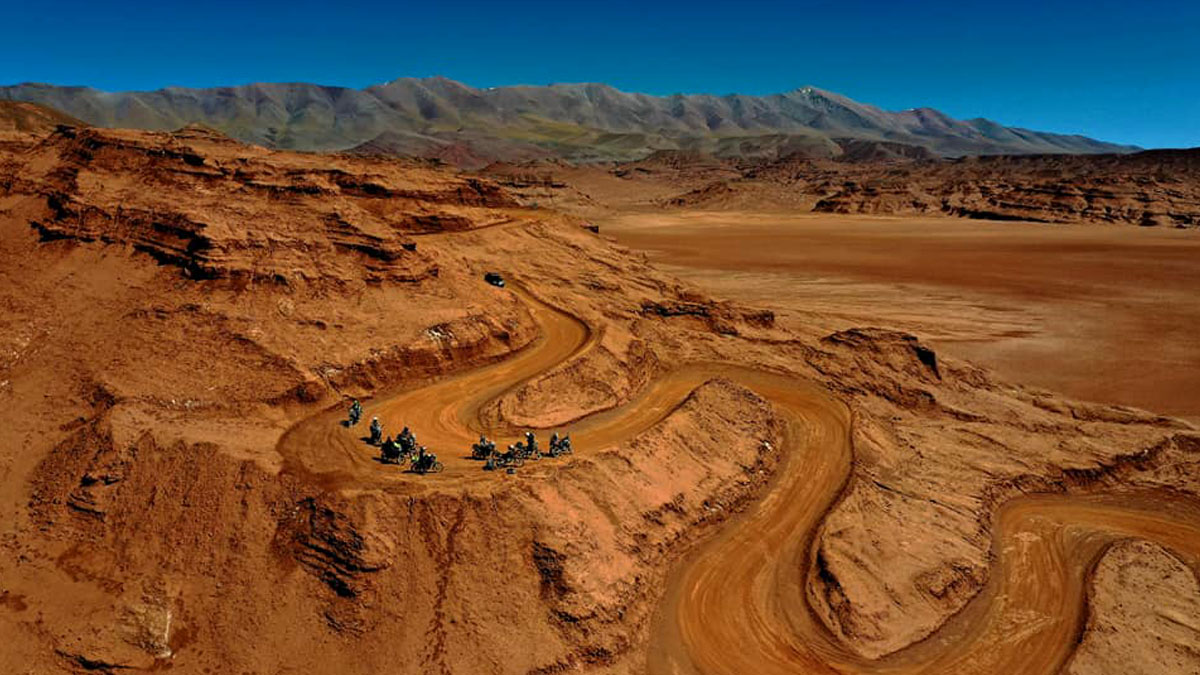 motorcycle SHIPPING
SCHEDULED DESTINATIONS
If you're an independent traveler and need your bike shipped anywhere in Europe, Asia, South America, or North America, leave your motorcycle with us. We ship bikes, quads, cars, and motorhomes around the world. We believe that international motorcycle shipping should not be a complicated and expensive hassle, so we have developed a fast and efficient shipping process to make things easy for you.
Every year, we ship motorcycles and quads along well-established routes to and from Europe, North America, and South America. Departures and arrivals are scheduled in advance, and we have set shipping dates available each year. Sea, land, and air freight options are available.
We deal with the logistics, the customs, and the paperwork so you can forget the details and concentrate on the ride.

All you'll have to do is drop the bike off, then pick it up at your desired destination. We'll take care of everything from packaging and crating to unloading and customs procedures.

Your motorcycle will be securely crated in a specially designed cage to ensure a safe voyage. We do not remove wheels!

Can't drop your bike off at our Warsaw warehouse? Let us know, and we'll arrange to collect your bike from your doorstep for an additional fee.

We know your time is precious, and we promise we won't waste it. We are only a call or a message away if you have any questions.

Hate checking in multiple bags at the airport? Send your riding and camping gear along with your bike!

The price you see is the price you get: there are no hidden fees or surcharges.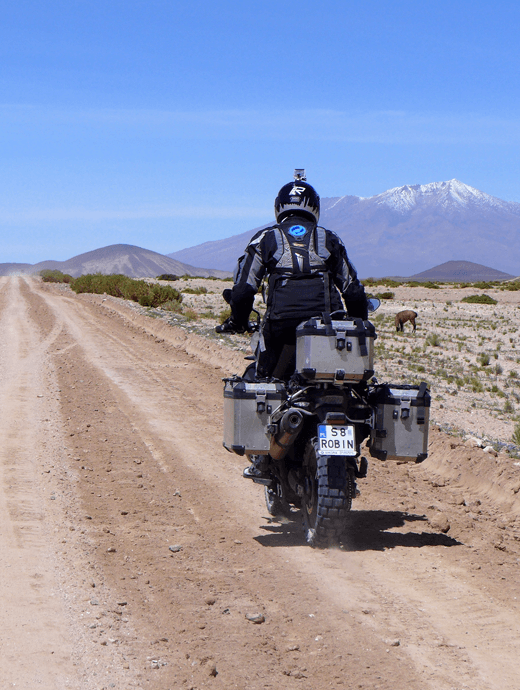 INDIVIDUAL SHIPPING
You haven't found your destination? On request, we arrange individual motorcycle shipping to any destination in the world.
We ship bikes within Europe and Morocco as well as the US and Canada. If you have a particular shipping route in mind, shoot us a message and we'll get it done. Sea, land, and air freight options are available. We know your time is precious, and we promise we won't waste it. Give us a call or a message if you have any questions or need help designing a custom motorcycle expedition to any destination of your dreams.
Contact us and give us information about your shipping.