Is a Motorcycle Adventure to Patagonia for You?
Looking for the ultimate motorcycle adventure? Look no further than Patagonia, the mother of all adventures. As seasoned motorcyclists ourselves, we've explored this rugged and breathtaking region countless times, and we're here to share our tips and tricks with you. So, grab your helmet, rev up your engine, and let's hit the road. Our goal is to bring you closer to what such a motorcycle adventure in Patagonia is about.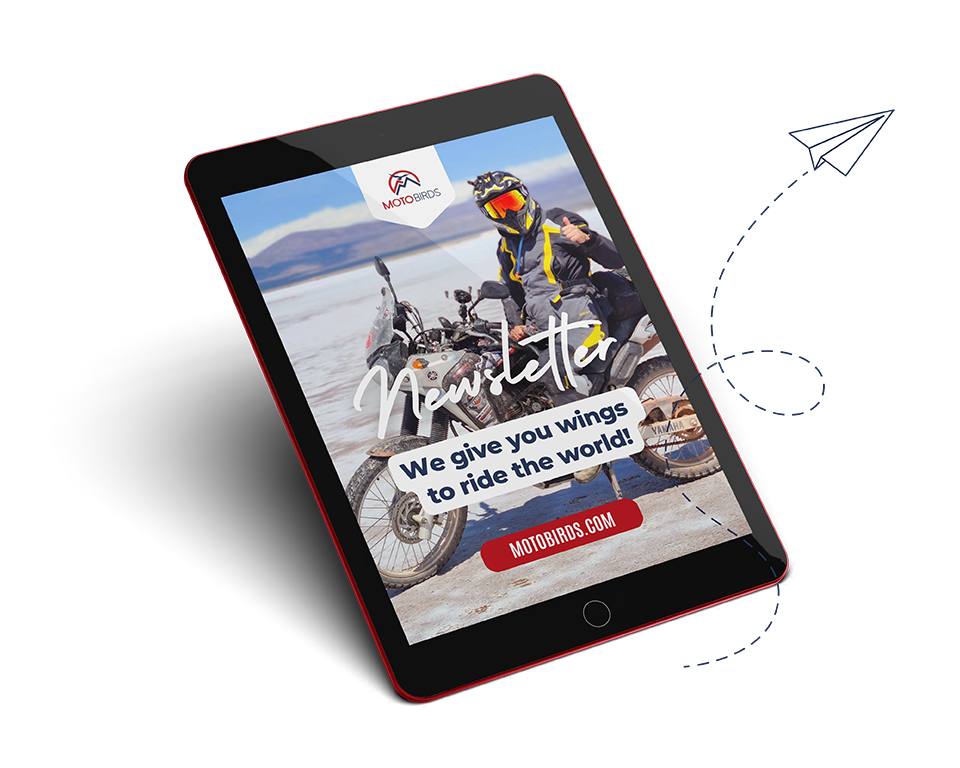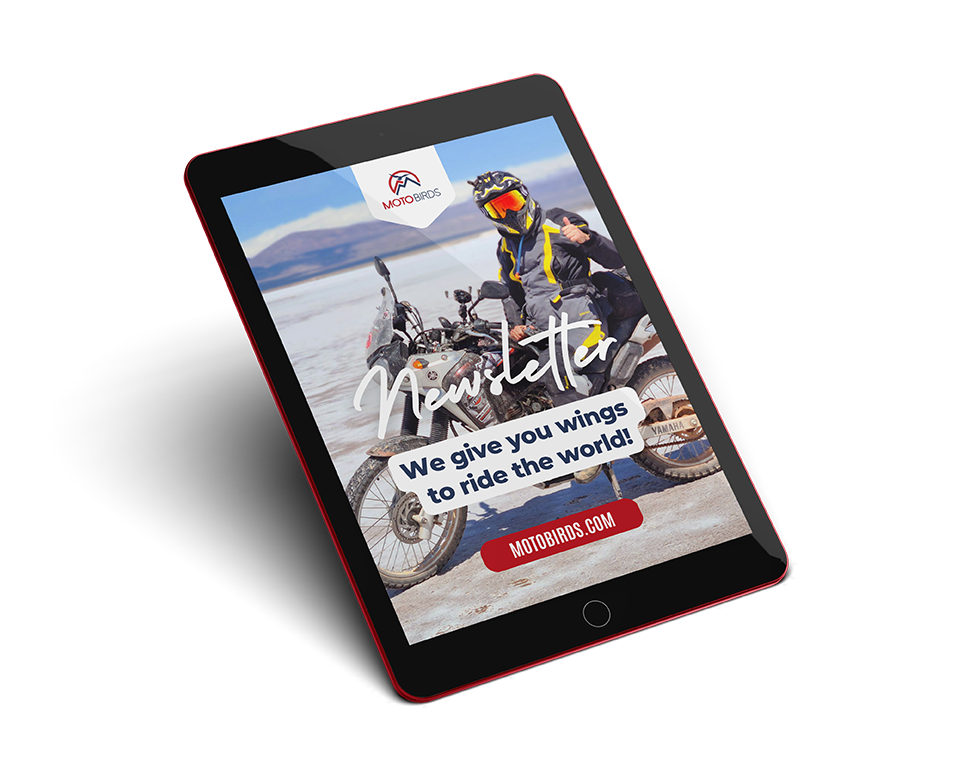 Newsletter subscribers get more!
Join MotoBirds Soaring Newsletter and don't miss any important content, gear tests, travel inspirations and newest offers in the future! We'll also let you know about fresh publications on our blog.
Endurance: It's Not Just for Athletes
Are you the type of person who has grown to believe a "long ride" is a couple of hours to the next beer or Starbucks? Then Patagonia might not be the adventure for you. There's no way to sprinkle some fairy dust on it: it's a long trip. With up to 7,500 kilometers to cover in less than three weeks, this is a ride of endurance. Even if you are used to riding a lot, some days will leave you tired. But don't worry, we won't ever leave you high and dry. We'll be there to walk the talk with you, and even support you on the more difficult sections, if you'd like. And if all else fails, we'll bring out the chocolate – or liquid courage in a bottle (at the end of the day)!!
For the January expeditions, which is Patagonia in the "maxi version", we are shipping participants' motorcycles to San Antonio, Chile. We end the tour in Punta Arenas. From there you can either ride back, take a ferry to Puerto Montt and enjoy some more riding – or ship your motorcycle back to San Antonio as you head back home by plane.
If you don't have your own bike or cannot take three weeks off, a shorter Patagonia expedition is just what you may want. Motorcycles are rented locally and you'll cover approximately 3,000km in 2 intense weeks of riding, discovering and exploring.
Be it in the "short and sweet" version or the "maxi" version, we promise you it'll be a hell of a ride!
Before reading this article, you might be wondering if you're up for the challenge of a Patagonia motorcycle adventure. The answer is yes. Yes, you are. You've got this. And we've got your back. So read on!  But if you do so, get ready to pack your bags, charge your GoPro, and say !Vamos!
Navigating Patagonian Weather: Art, not skill
They say the weather in Patagonia is as changeable as a kaleidoscope. But let's be real, it's more like a box of chocolates – you never know what you're gonna get. One minute it's sunny and warm, and the next it's raining cats and dogs. It could even snow. The weather app on your smartphone is pathologically incapable of telling the truth as well…
Sure, you may have read blogs about driving for hours in relentless rain or snow, but that's only part of the story. In reality, the weather changes all the time, and it changes fast. You can experience all four seasons in a matter of minutes, and while it may rain, it usually doesn't last for days on end. And yes, it can even snow, but only for short bursts (usually).
So, should you pack rain gear or not? Well, it's a toss-up. You might not even need it, as the rain often stops before you even get wet. But if you're feeling brave and adventurous, go ahead and brave the elements! 
The reward for perseverance is breathtaking skies, ethereal clouds, and landscapes you won't see anywhere else in the world. The kind of skies that you only see in those computer-aided landscapes photographs. Except, here they are for real.
And don't forget about the temperature! You could be basking in 25 degrees Celsius one moment, and shivering at 0 degrees Celsius the next. On a sunny day, temperatures can even soar higher. But remember, it never lasts long!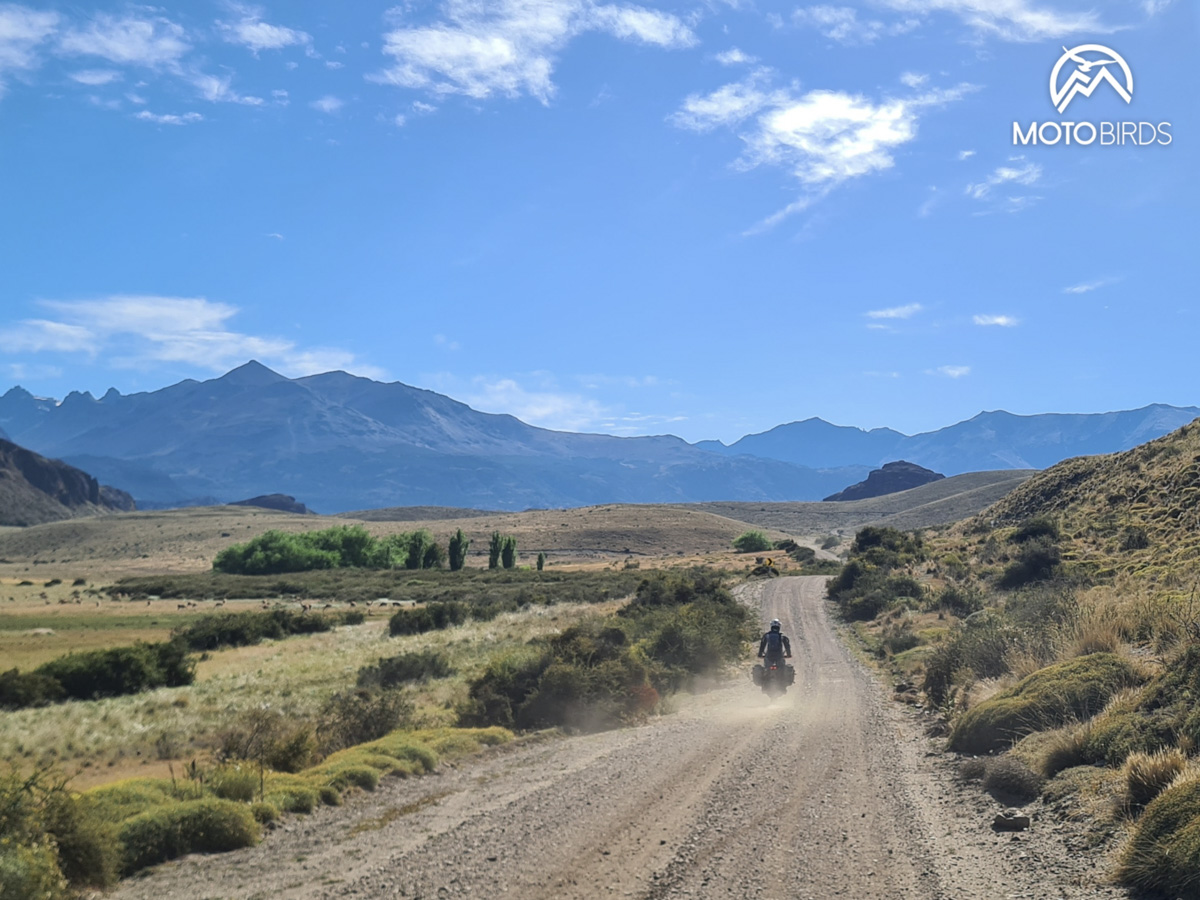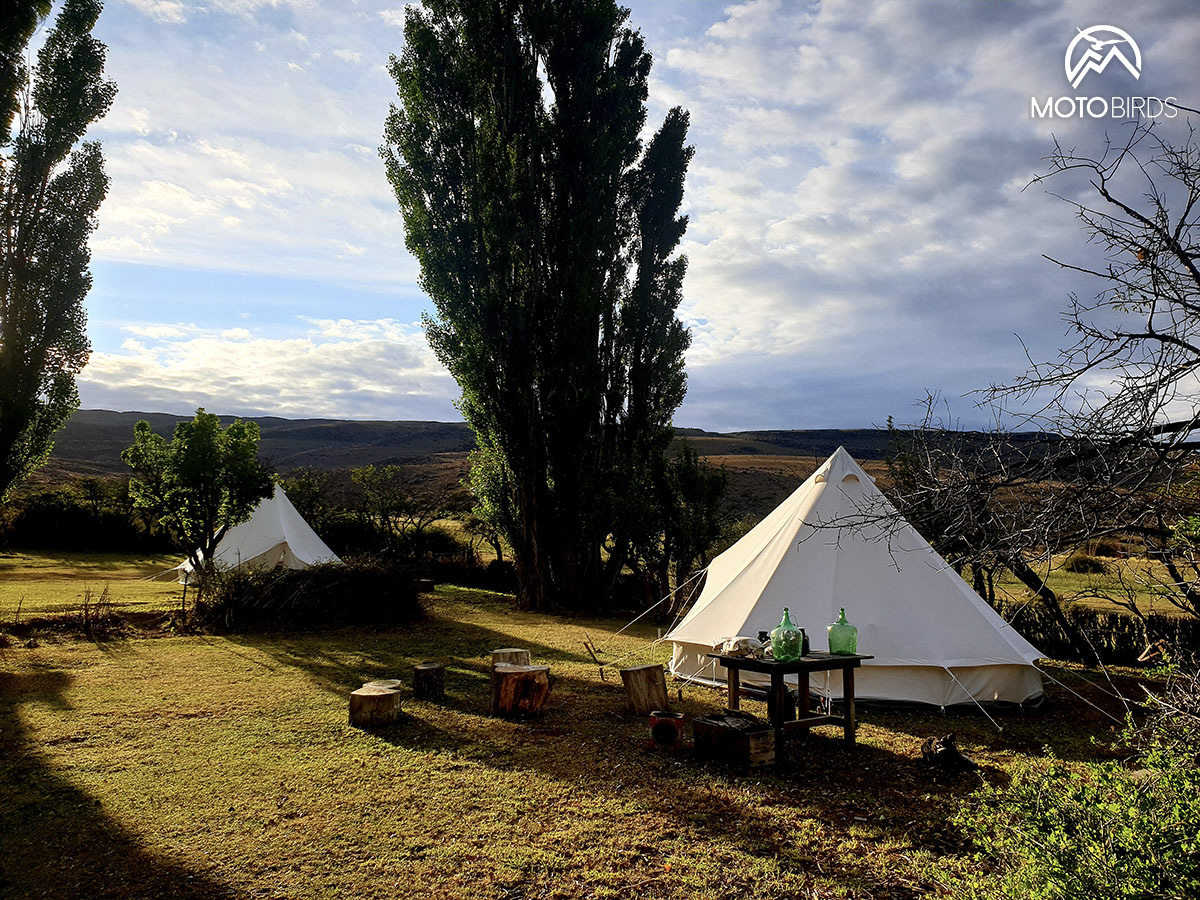 Camping in Patagonia: To Pay or Not to Pay?
Ah, the age-old question – is it free to pitch a tent in Patagonia? The answer is both yes and no. Much of the land in Patagonia is private and fenced off for livestock, making it tricky to find a spot to set up camp. We've even seen hardcore (or desperate?) riders pitch their tent in the ditch by the main road, just by the fence. But if you're lucky enough to stumble upon an unclaimed patch of earth, go ahead and pitch your tent!
However, don't underestimate the challenges of camping in Patagonia. The rapidly changing weather and strong winds can make it a daunting experience, even for seasoned outdoor enthusiasts. So, if you're up for the challenge, go ahead and pitch that tent (if you can find a spot). But if you're seeking a more practical option, consider a cozy hostel or cabin for a good night's sleep. Cabins are called "cabanas" over there.
What about the famous winds during motorcycle adventure in Patagonia?
Patagonian winds have earned their reputation. In some localities, the average wind speed all year round is over 120km/h. We have seen fully loaded GS1200s blown over by the wind – over the side stand!. You can find many videos showing trucks or RVs overturned by Patagonian winds. These videos are real.
How do you deal with it? In the early morning, the wind is generally weaker than in the afternoon. However, tying a bow around it and calling it a present won't work: the wind is dangerous.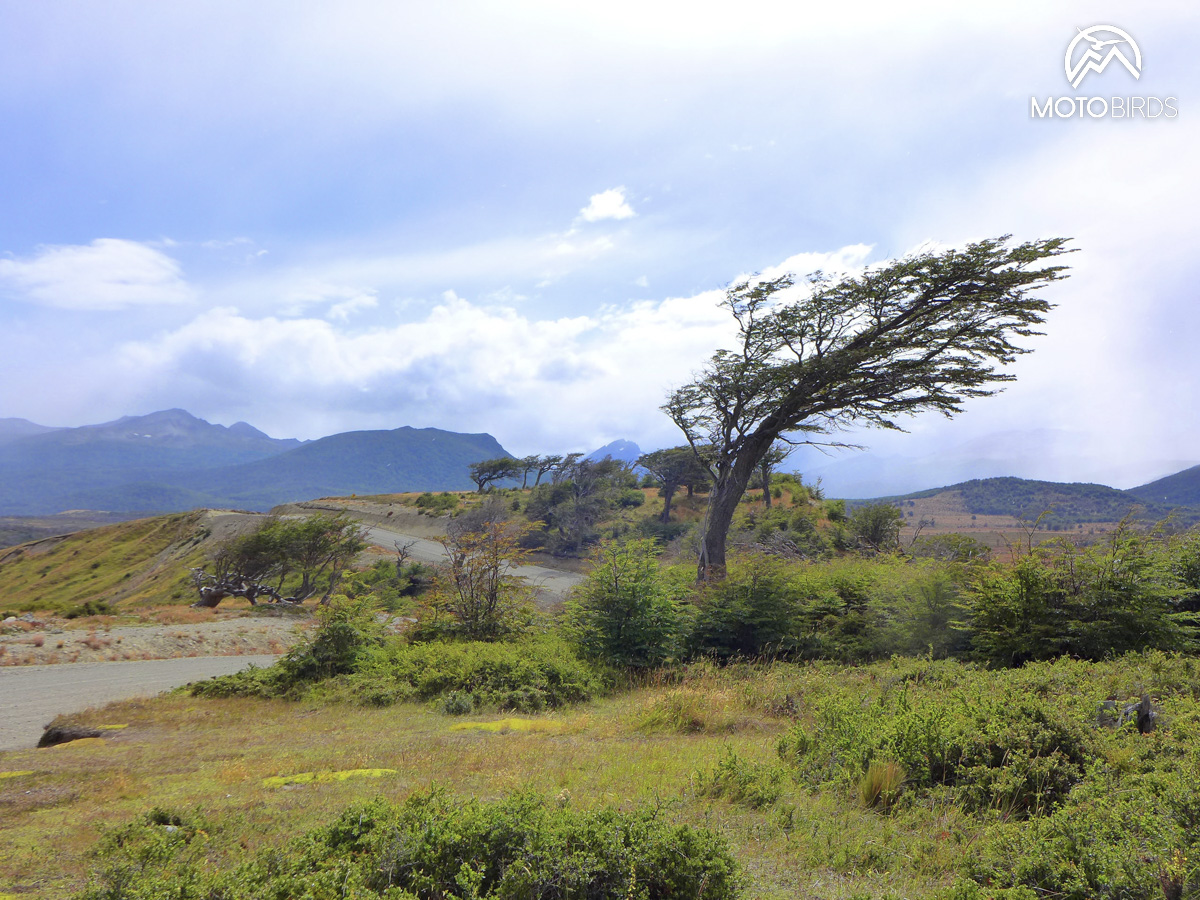 Especially on roads with loose gravel: if you are not careful or drive too fast, the wind can push your motorcycle to the other side of the road. If a vehicle is coming from the opposite direction at the same time you can guess it will be painful – at best. On the notorious 70 kilometers gravel section from Gobernador Gregores to Tres Lagos, motorcycle accidents happen every year. Virtually all of them are caused by the wind. As long as you leave early enough in the morning and ride carefully, you are safe. The worst that could happen is a sore neck from riding against the wind!
What condition are the roads in and what kind of motorcycle will be suitable for them?
About 65% of the so-called Carretera Austral, or Chile's "Ruta 7," has been asphalted. This may have taken away some of the sense of raw motorcycle adventure. On the other hand, it has made it much safer.
On the Argentine side, the most tricky is the aforementioned 70-kilometer stretch of gravel road between Gobernador Gregores and Tres Lagos. Other than that, the roads are not technically challenging.
If you ride conservatively, a trip to Patagonia is possible with virtually any reliable motorcycle. Most motorcyclists travel on adventure-type bikes. But we also met many enthusiasts on all kinds of bikes, even on Vespa scooters! And all of them somehow made it to Ushuaia!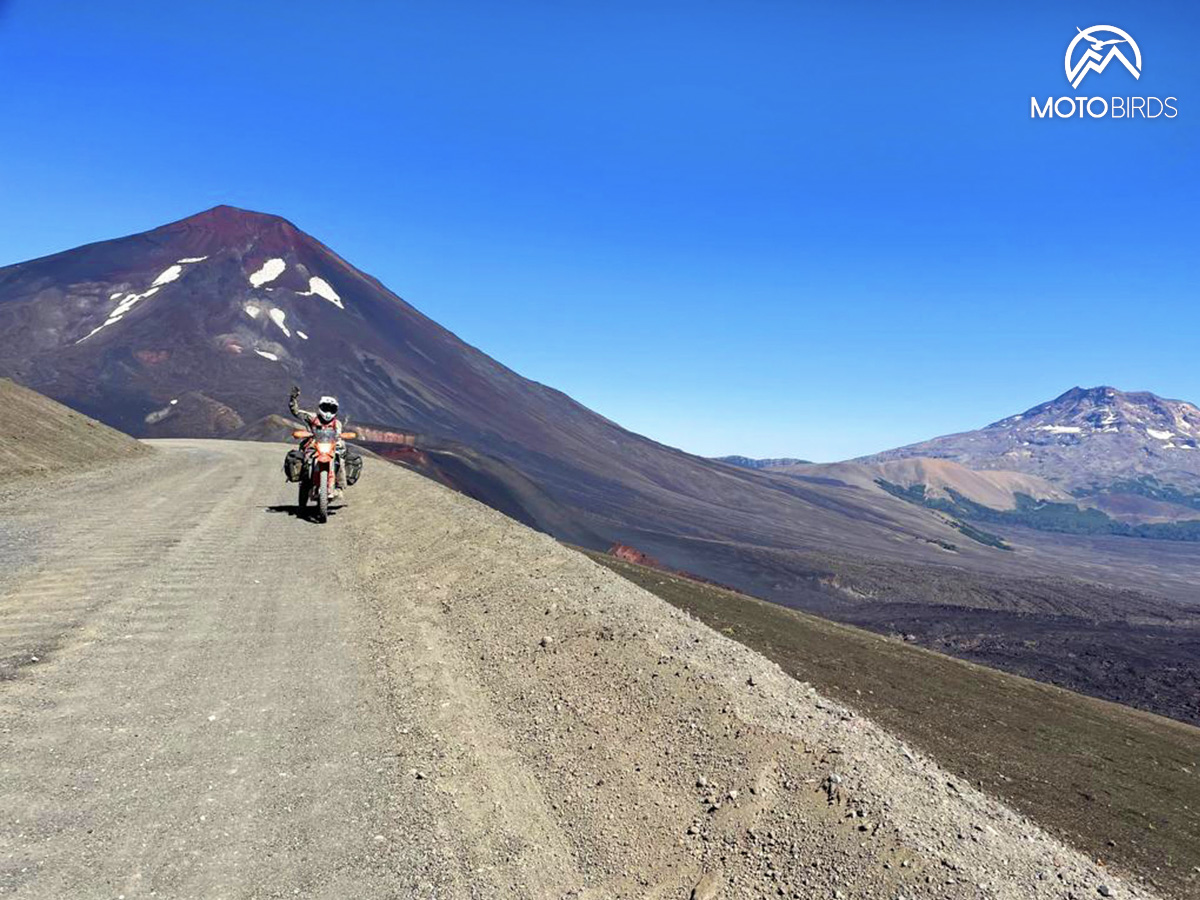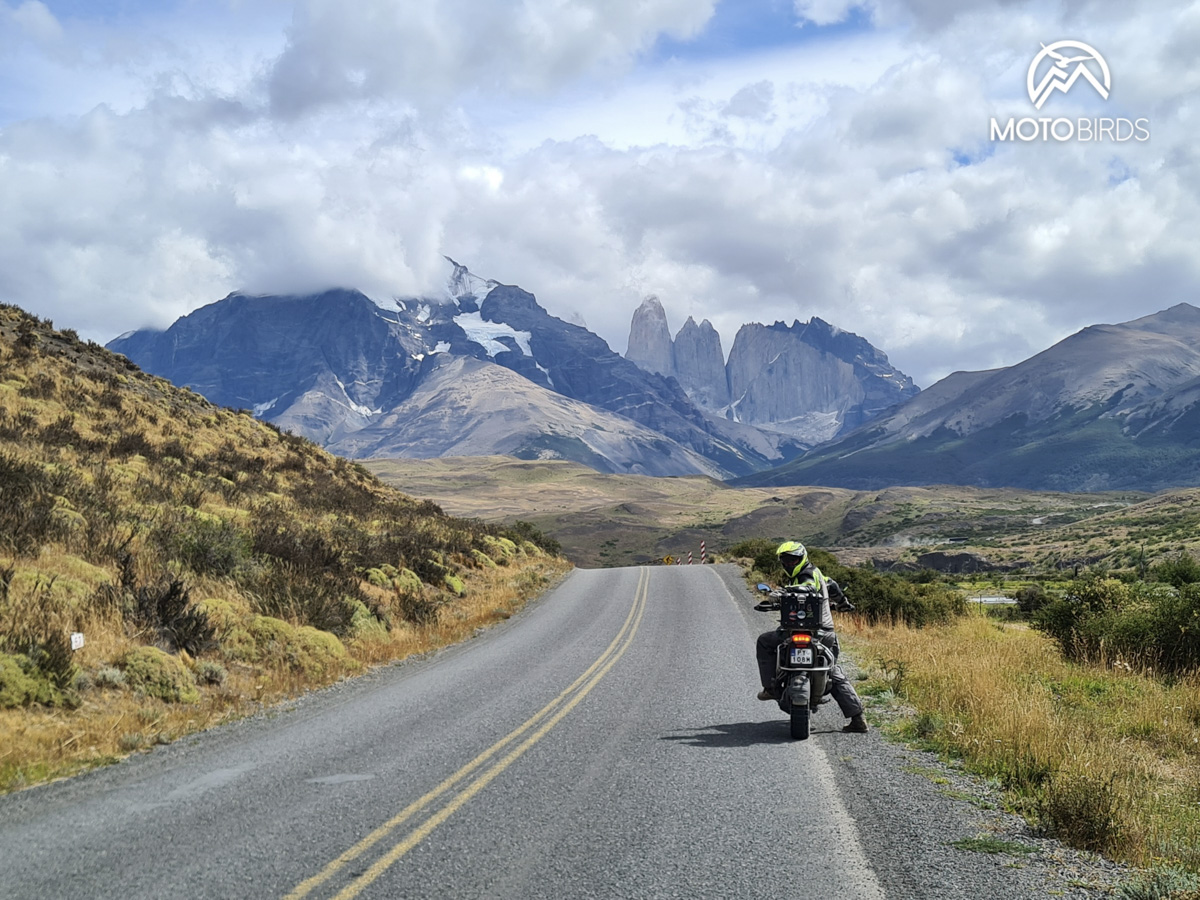 Keep in mind that tires suitable for riding on varied surfaces will greatly facilitate and make your trip more enjoyable. We like the Michelin Anakee Wild.
There is also something you need to keep in mind. This is an extra canister / fuel tank for the "windy sections" of the route. Riding against a strong wind can cut your motorcycle's range in half!
If you are an experienced rider, you don't need any special off-road skills for this motorcycle adventure. It's perfectly doable with a pillion as well.
What's the deal with the landscape?
We're not going to regurgitate what every other guidebook tells you. Instead, we'll tackle the important question: is it really worth it?
When you journey to the end of the world (or Ushuaia, same thing), you'll cover approximately half the length of Chile. You'll start in the dry areas south of Santiago and then move on to explore the green region of Los Lagos, where you'll find lakes galore. These aren't just any lakes, mind you – they're filled with water, and the water comes from rain… shocking, right? 
So, it sure can rain there. But in good weather, it is absolutely stunning! If the weather is cooperating, the Los Lagos area is a motorcycle rider's dream, with snow-covered volcanoes, lakes, and greenery everywhere. You won't run out of well-maintained trails to tackle in the area, that's for sure!
Once you've moved beyond Puerto Montt, the temperature drops and the vegetation undergoes a transformation. Brace yourself for an amazing Arctic virgin forest experience that'll transport you back to the Jurassic Park era (minus the raptors, we hope).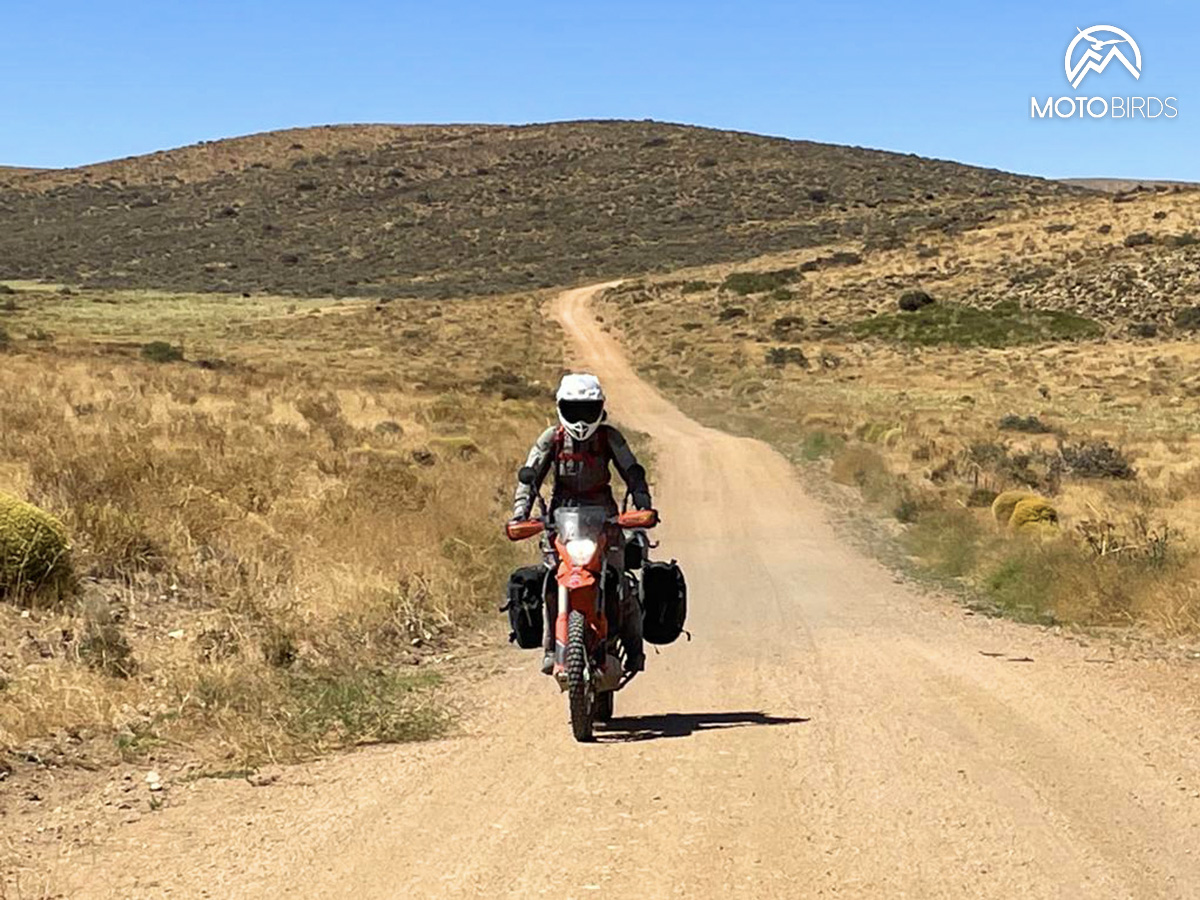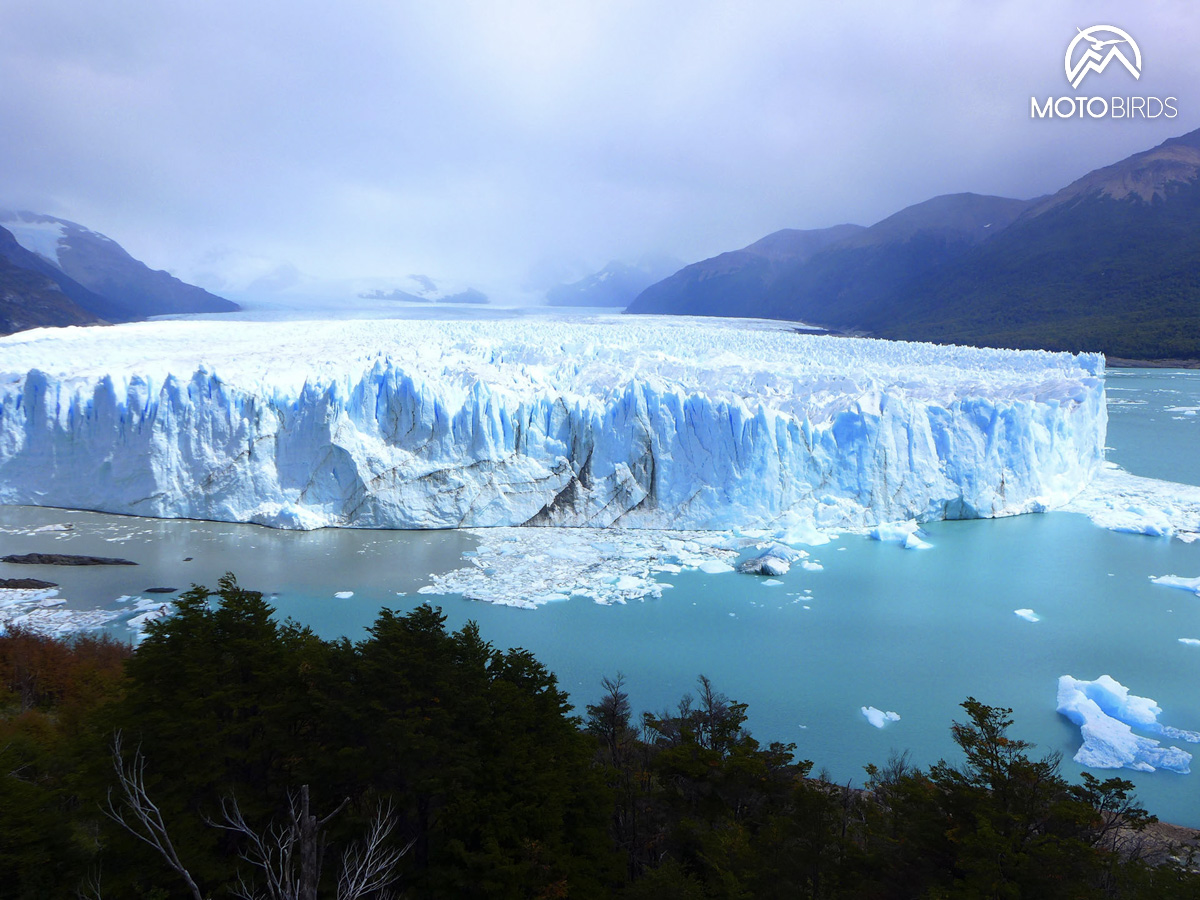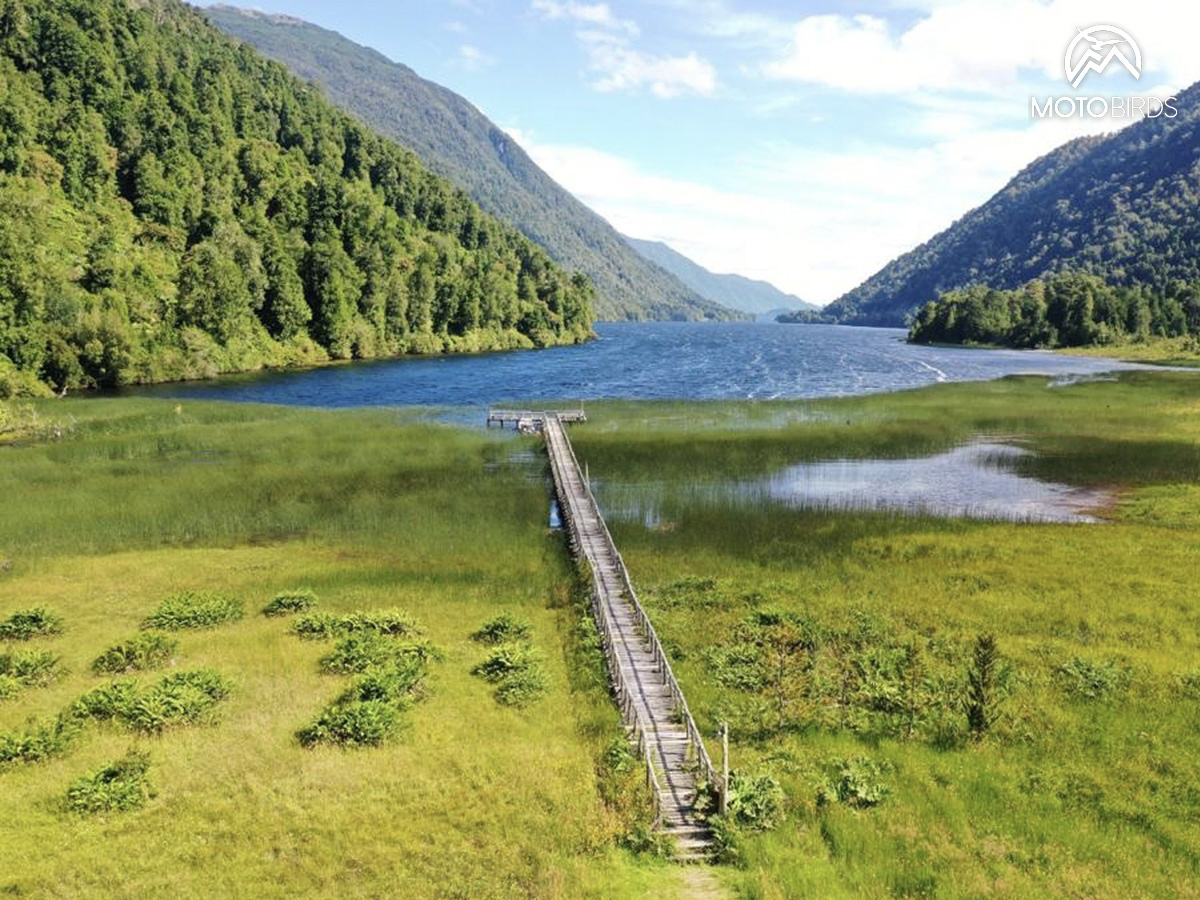 The Perito Moreno glacier is called by some a tourist trap. Sure, but it's also so gorgeous that seeing it is worth the trip. It is so big and the platform for visitors is so well designed that you never feel the presence of others. We guarantee that it's a sight you'll never forget. We hate tourist traps and crowds, but that place is unique.
The further south you go, the more barren and windy the landscape becomes. But don't despair – the ocean, the steppes, the rapidly changing clouds, and the play of light will engrave themselves into your brain forever. The scenery is straight-up epic.
To sum it all up, we can confidently say that a motorcycle adventure to Patagonia is worth every minute of your precious time. We've been there a number of times, as well as on countless other motorbike expeditions.  But we somehow never get tired of Patagonia. 
Rent it or send it?
Theoretically, it is possible to rent a motorcycle on the spot. However, you must be aware of two key limitations:
Renting a motorcycle locally is like buying a cup of coffee in a fancy hotel with an overpriced looking lobby. It will cost you an arm and a leg, and you'll be left with nothing but a bitter taste and regret. For a three-week trip to Patagonia, renting a motorcycle locally is a lot of money. Not only is it more expensive than shipping your own bike, but you'll also have to either pay for the return transportation of the rented motorbike, or have to ride it all the way back north. Then, they'll have you on the hook for every small scratch or gravel stone hit…
Crossing borders with rental motorcycles can be a nightmare, and we're not just talking about the annoying paperwork. Some rental companies are not entirely transparent on the paperwork required. Riders then find out about restrictions only at the border. Can you imagine the frustration of planning a dream trip to Patagonia, only to be denied entry at the border because of some paperwork issue? We've seen it happen, and trust us, we felt heartbroken for those riders. And the rental already took your money…
If you dream of a motorcycle adventure to Patagonia, you'd better ship your motorcycle. Not only will you avoid the hassle of renting a motorcycle locally and crossing borders, but you'll also travel your very own ride. Shipping a motorcycle is surprisingly easy, and the investment in a comfortable trip is much lower than you think. And hey, if you need some help with shipping, MotoBirds has got you covered. We ship motorcycles to Chile every year and can even pick up your motorcycle from your doorstep. We guarantee safe vehicle travel, because we have a lot of experience in this.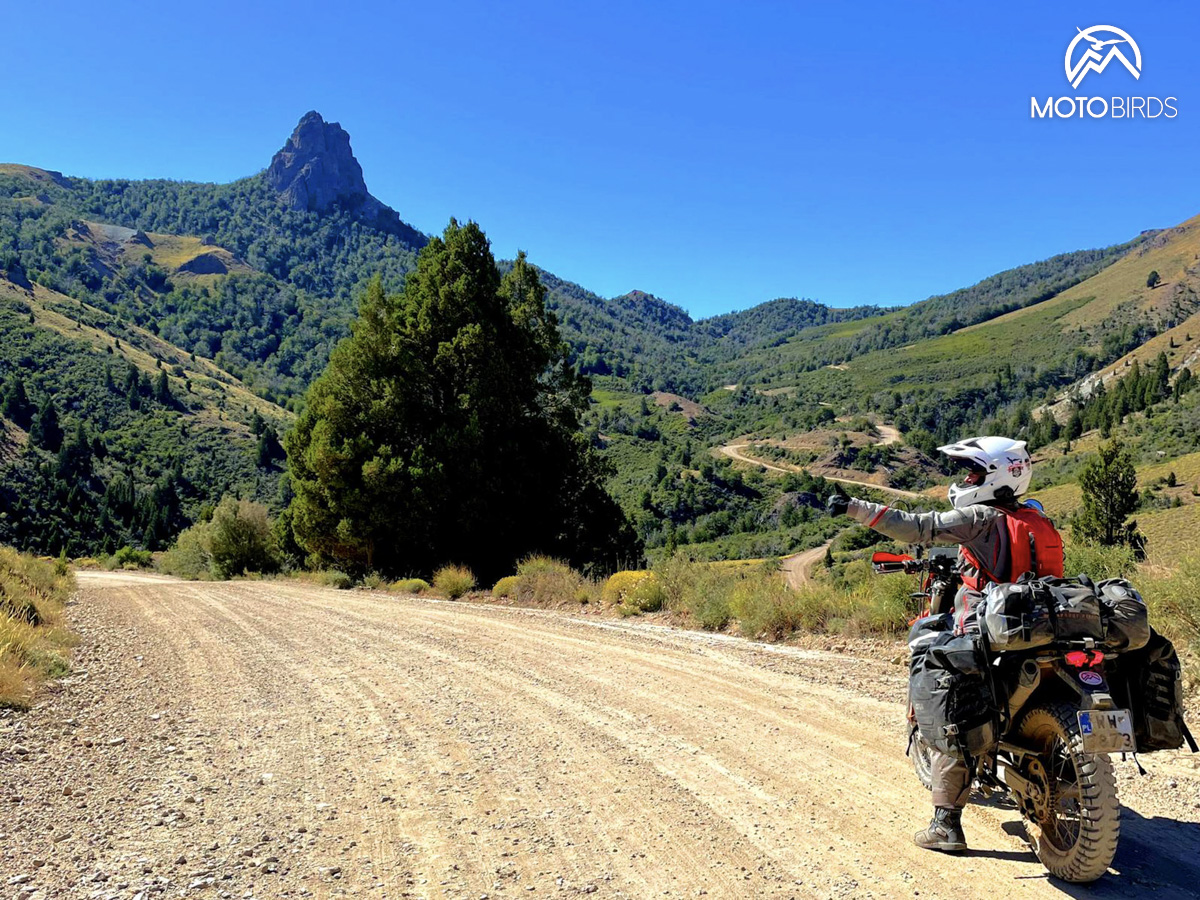 What is special about Ushuaia?
Ushuaia may not be our favorite city, but it's the feeling of reaching the end of the continent that makes it all worth it! It's like winning a marathon, except the marathon is your motorcycle trip to Patagonia. We've never seen anyone disappointed with reaching Ushuaia, and we're sure you won't be either!  Make sure you go stamp your passport at the tourist office:  You'll cherish that Ushuaia stamp!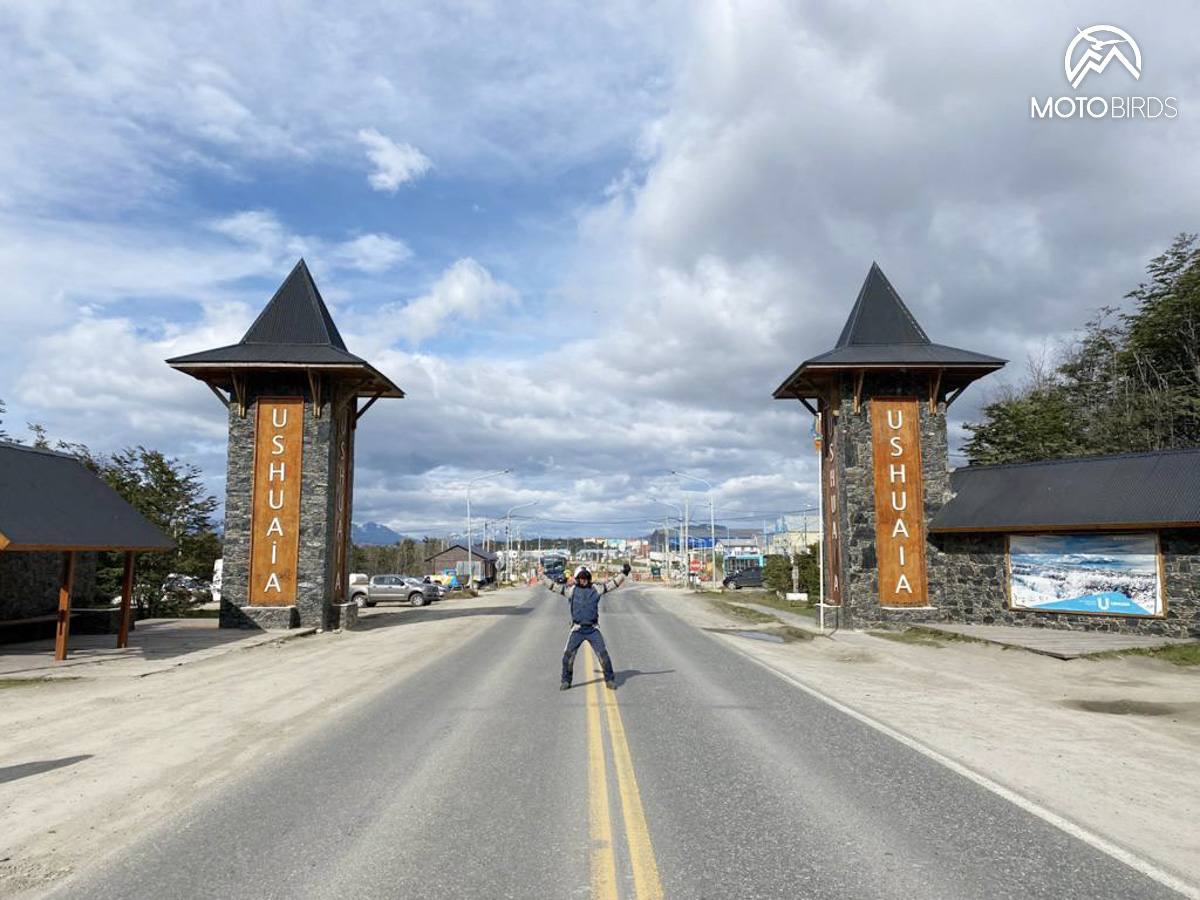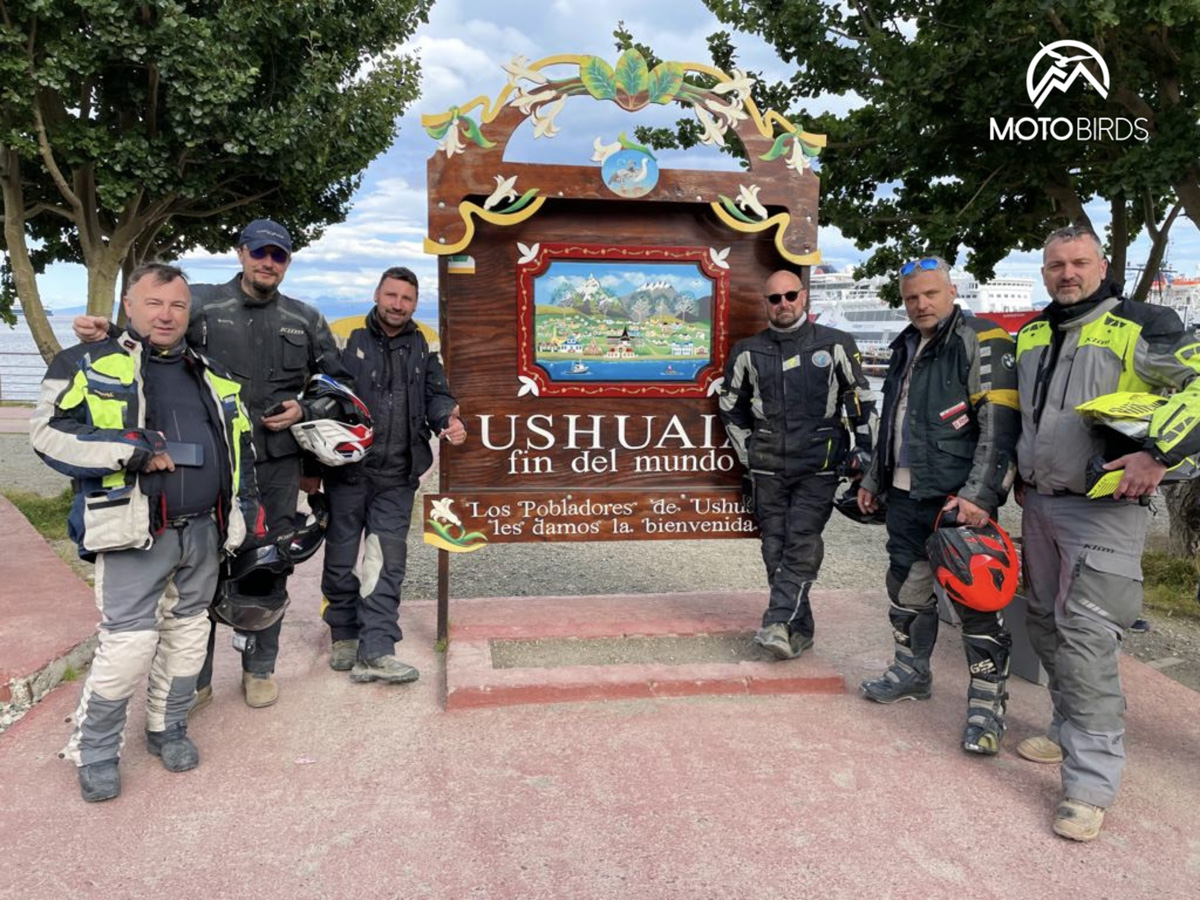 Is such an epic motorcycle adventure expensive?
Well, let's just say that Patagonia is not compatible with empty wallets. Chile has never been a cheap place, and after the Covid-19 pandemic, it got even more expensive. Plus, Patagonia is a remote and sparsely populated area, which means that most things have to be trucked south, driving prices higher. 
What's more, the tourist season is relatively short, so the local community living off tourism has to calculate prices in order to sustain themselves all year round. In short, if they don't make a living in those few months, they're going to have a hard time getting through the rest of the year. If you're from Switzerland, you'll feel in some places that it is cheaper back home than in Chile… But hey, don't let that discourage you! The scenery and experience are worth every penny. And who needs money when you have the memories of a lifetime, right?
Organized group expeditions – why is it worth it?
If you're a fan of a more predictable budget, MotoBirds offers two types of organized group expeditions to Patagonia. You can join a shorter, 2-week expedition, through a selected part of Patagonia, carried out on locally rented Yamaha Tenere 250 motorcycles. This option does not require you to send your motorcycle to Chile. If you are interested in such an option for exploring Patagonia, be sure to take a look here. And if you are an Eagle-eyed woman dreaming of a Patagonian expedition just for women, take a look here.
If you've got the appetite for the "maxi version," which is a 3-week expedition on your own motorcycle, this is the full journey. We can ship your motorbike to/from Chile. Check out the details of this unique motorcycle adventure soon. 
During each of our Patagonian expeditions, we are assisted by a support car with a trailer.  The car travels with the group throughout the trip. This ensures the comfort of the participants and safety, whenever quick assistance or transportation of a motorcycle is needed. The support car also carries our luggage and tools. This gives more comfort to everyone.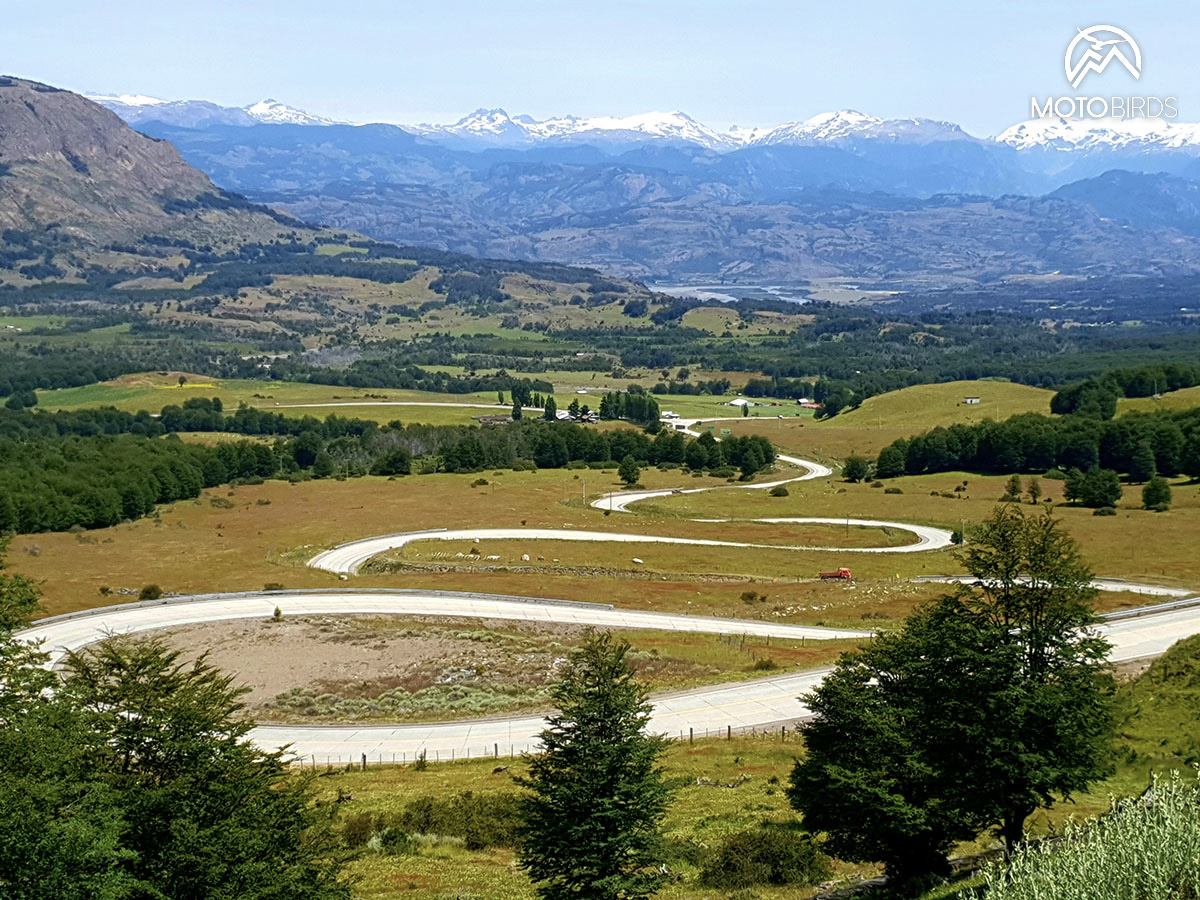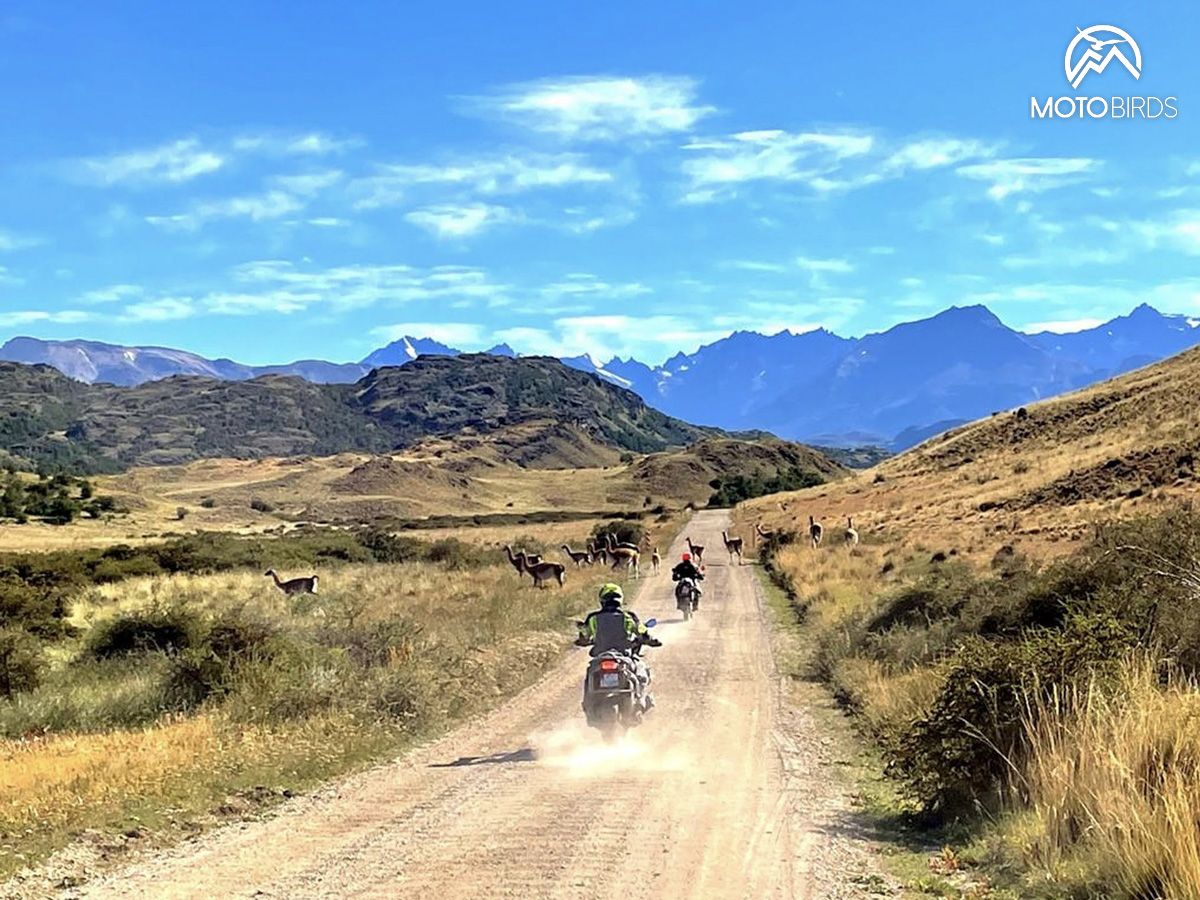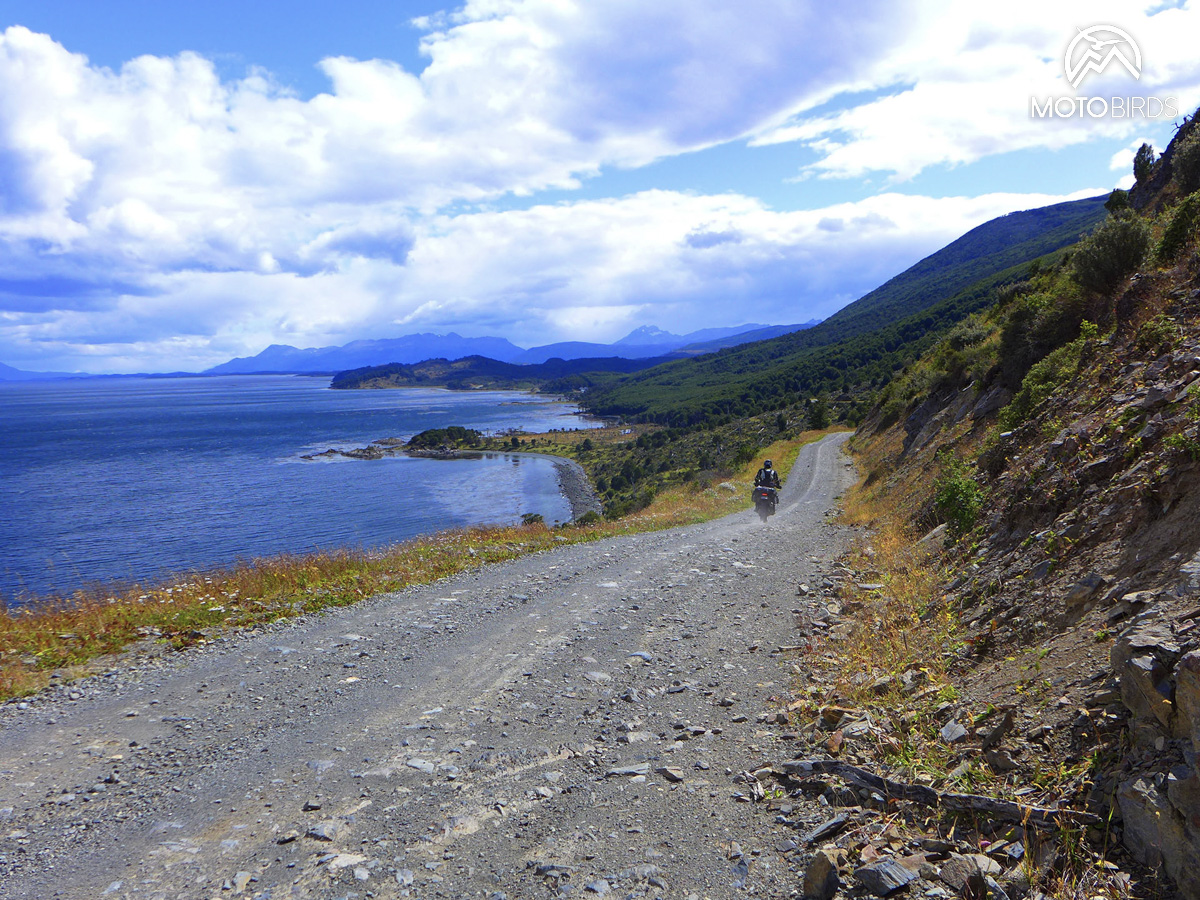 Can you make a Patagonian trip without an organized group?
Sharing is caring as they say! It's actually quite fun to travel with others. However, if you want to do it alone, it is as possible as possible. However, this means that you will have to invest considerable time preparing the trip. Also, as we know the area better than most locals we know what routes are worth it. If you want a Google Maps itinerary, then pick the lowest price. Have a read about this here.
Remember that due to the short season, the availability of accommodations is sometimes very problematic. When planning, keep in mind that you have to sleep somewhere. Some ferries also require advance reservations, so don't leave it to the last minute.
If you do not have this time, write to us, we can help you in the scope you choose.
Expertise: We're Not Just Pretty Faces
Sure, you could plan your own Patagonia adventure. But why bother when you can take advantage of our expertise? We've been there, done that, and even earned a few of the emblematic Patagonia MotoBirds t-shirts to prove it! We know all the best roads, the best places to stop for lunch and the best ways to deal with the unexpected (like running out of gas in the middle of nowhere, or needing a tire when the next shop is one week away). Plus, we're a lot of fun to hang out with. We can talk about bikes, history – even banking law – just in case you have a problem falling asleep. What more could you want?
We know there are countless guidebooks and blogs out there about Patagonia, but we're not here to bore you with the same old repetitive information. We'll give you the inside line on what really matters. All the way on where to take the perfect Instagram shot of your bike in front of a glacier, where to see lamas, what to expect from the road on a daily basis. As a bonus, we'll teach you some useful Spanish phrases like "Dos cervezas, por favor."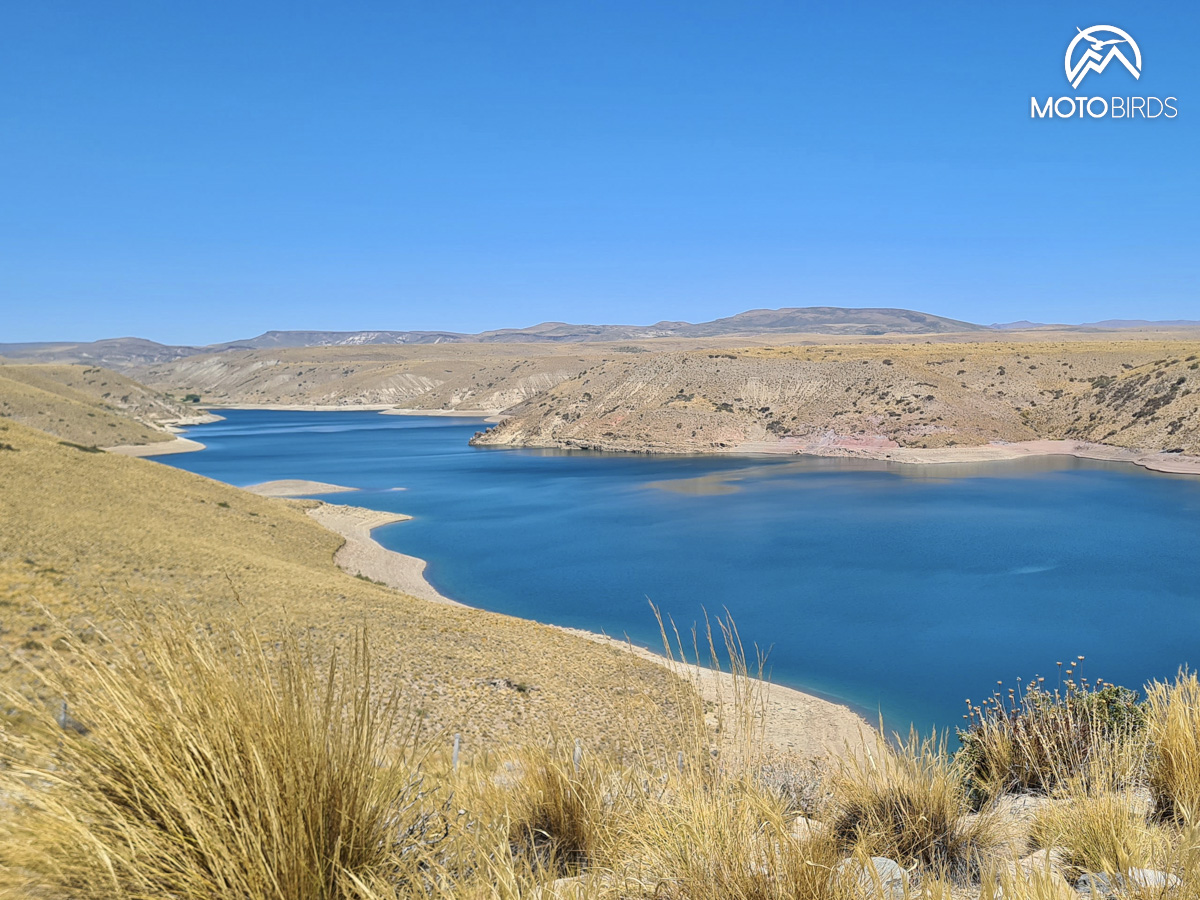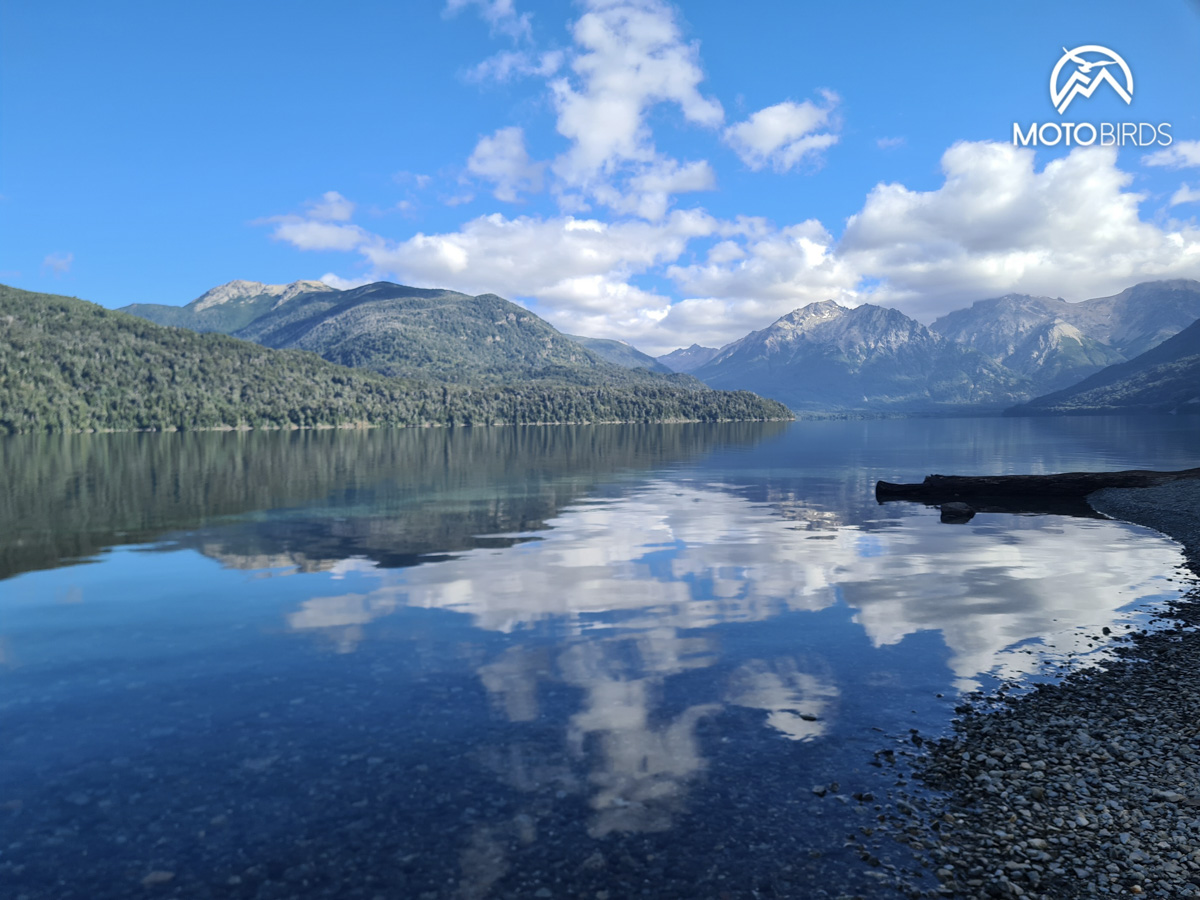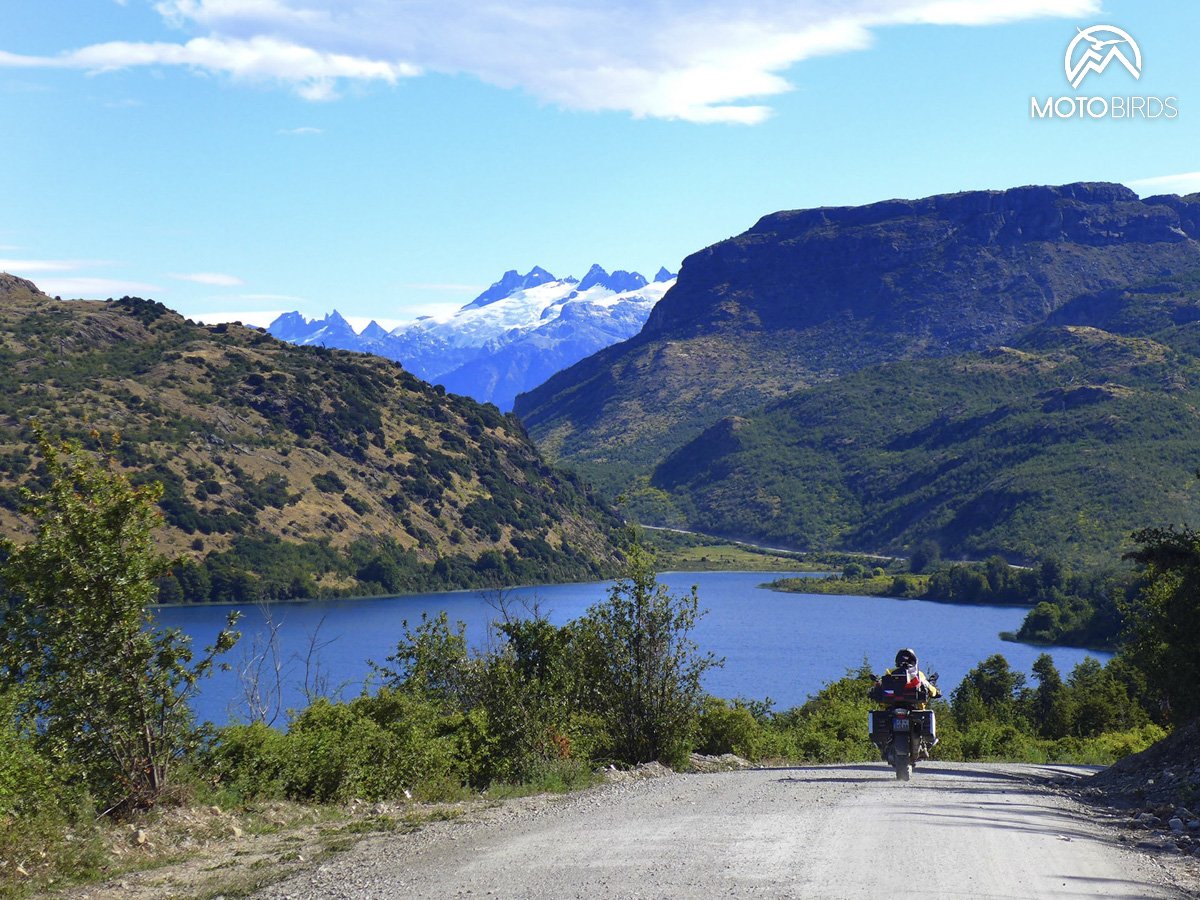 When is the best time to go?
The season for motorcycle adventure in Patagonia is very short. We ride there only during the European winter, which in Patagonia is in the middle of summer. Outside this period in Patagonia it is simply too cold.
In our opinion, it's worth it!
You don't need any motorcycle superpowers or any special off-road skills to safely complete a motorcycle adventure in Patagonia. What you need is stamina, a reliable motorcycle and a minimum of two weeks of time.  
Patagonia is a really amazing part of the world. There are plenty of strange and beautiful things to see along the way. If you just take the time to explore, wander and see what's there away from the main roads.
If you'd like to see this fantastic part of the world with us, reach out!