8 practical tips on what to prepare before you embark on a motorcycle journey to Latin America
A trip to the other end of the world is often a life-changing experience. It could also change the way you perceive the world around you. We want to have good, positive memories from our experiences, which is why we attach so much importance to thorough preparation. Why waste time fixing problems when you could use your time to experience an epic adventure?
Before you set off, check the weather and pack appropriate clothes
Always wear a biking outfit suitable for the local conditions. Think safety and comfort. Remember that if you fall, your gear is there to protect you. Motorbike routes sometimes are far away from hospitals and medical facilities: always put safety first. Don't overpack though. It's better to have a small container of laundry soap than clothes for 7 days.
A good helmet is obligatory. Take one you are used to. A full-face helmet is always safer than an open-face helmet. The same applies to footwear. The MotoBirds team chooses motocross boots, or at the very least, adventure type boots on rides which are mostly on paved roads. Motocross boots are uncomfortable to walk, but offer much better protection than any other boots on the market. After accidents, or a few close calls, we don't take chances with boots any more.
Also, ensure to always pack breathable under layers that you will wear on a daily basis when riding. It doesn't have to be motorcycle-specific. Odlo or Brubeck for instance have a very wide range – as does Decathlon. The bottom line is that it must be comfortable, easy to wash, and quick to dry.
If your bike suit is not waterproof, you should either bring an outer waterproof layer or ensure you keep the waterproof membrane close by. An outer layer is a better solution. if your suit is wet, it can take quite a while to dry – and be cold.
Before you embark on a motorcycle adventure, pack a first aid kit and review your insurance coverage
The first aid kit is often overlooked. Not so much in not having one, but rather in terms of what is in it – and how to use it. Don't forget to pack disinfectant! If you are taking medications, pack them! They may not be available where you go – or require a prescription. In addition to the obvious things, such as bandages, plasters or paracetamol medications, remember about hygiene measures. We wrote about what you need to know when choosing a motorcycle first aid kit in another article.
Wet wipes and paper tissues are easy to forget. What works well is to prepare a checklist. Guess what… if you're coming to one of our tours you'll get a checklist of items we've compiled from our experiences. Packing for a multi-week tour takes us less than 2 hours, now.
Insurance is also very important. Health insurance of the National Health Fund, which allows for free treatment, hospitalization or first aid abroad, applies only to European Union countries, EFTA countries, Great Britain and Ireland. This means that when you travel to Latin America, you must get a suitable private travel insurance that will cover any costs of hospital stay, transport and medical services or other unforeseen events.
When going on an organized trip, make sure that the company you are going with is registered and insured. Some are not unfortunately. Coming with MotoBirds, information on coverage is provided in our offer. Basic insurance is included in the price of the trip, so it is not an additional cost for you. Some countries, such as Costa Rica, in certain situations require additional insurance.  In such cases, we always inform riders beforehand. You can also always extend your insurance cover, through MotoBirds, beyond the basic package that we offer with the expedition. You will receive information about available options from us after signing up for an expedition.
If necessary, get vaccinated before your travels
Vaccinations are recommended (optional) in most Latin American countries, although there are also compulsory vaccinations before traveling. For instance, some countries like French Guiana, require yellow fever vaccination.
When planning a trip to Argentina, Bolivia, Brazil, Ecuador, Colombia, Paraguay or Venezuela, it is worth getting vaccinated against yellow fever. In the lowland part of Bolivia, there is a risk of contracting cholera, so it is worth considering vaccination for this disease if someone goes to those areas. Other vaccinations recommended by WHO before traveling to Latin America are: typhoid fever, rabies, hepatitis A, hepatitis B, diphtheria and tetanus. If your tetanus vaccine dates a bit, it is always a good idea to have a refresher shot. We won't enter into polemics in regards to COVID vaccinations. Let us just say that the requirements are dynamic and vary from country to country.
When you go on a MotoBirds tour, you get information about mandatory vaccinations in a given country (if applicable). We know how valuable your time is so we share that information with you so you don't have to look for it yourself.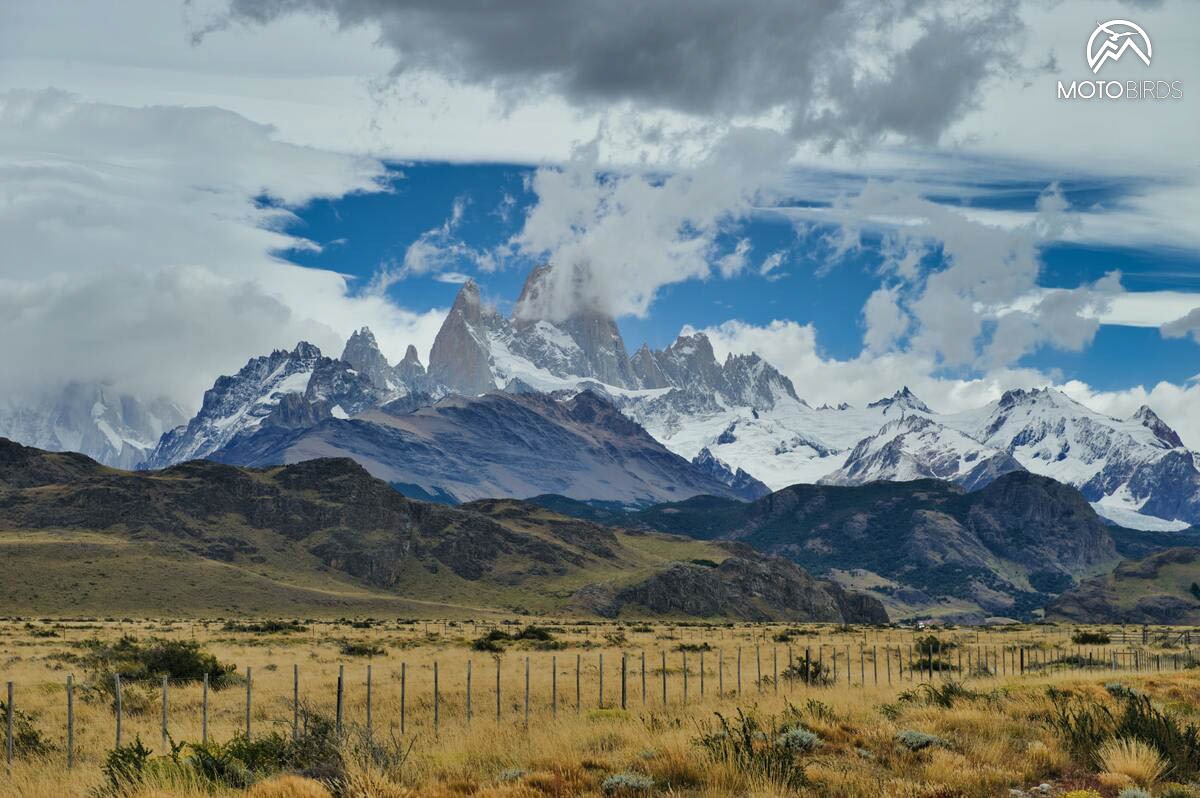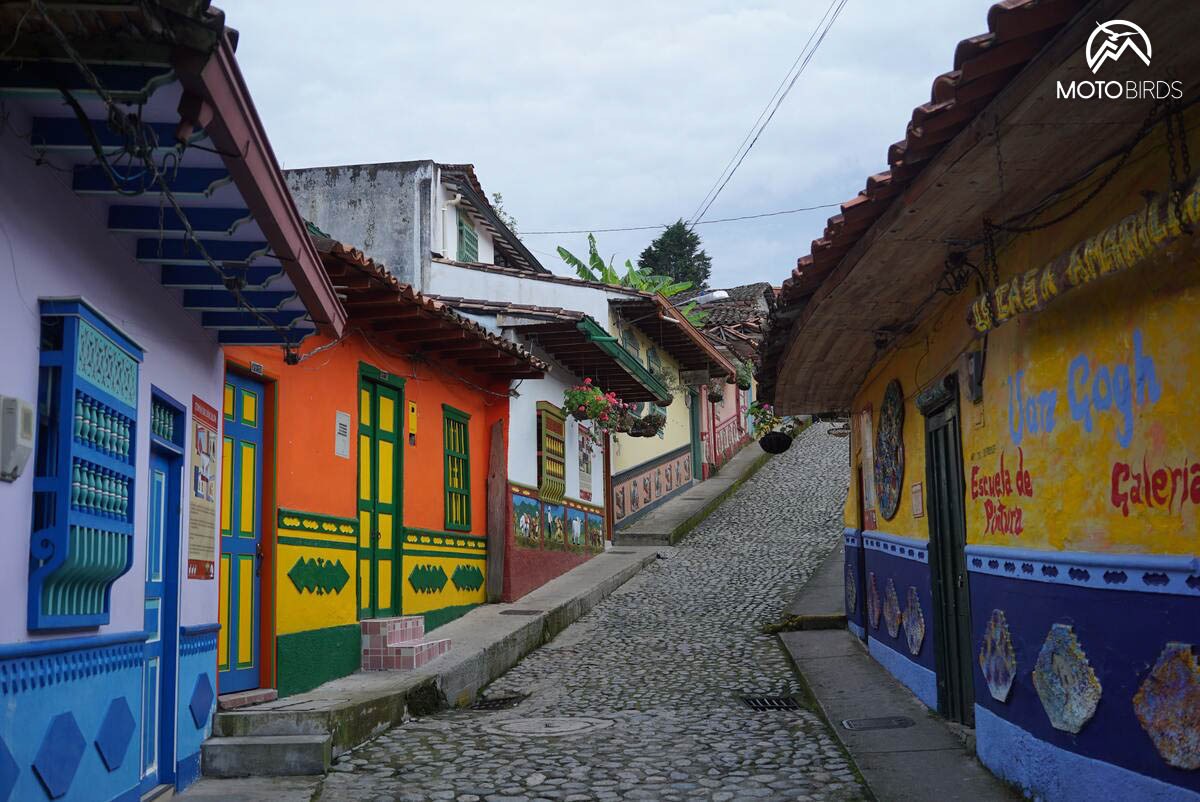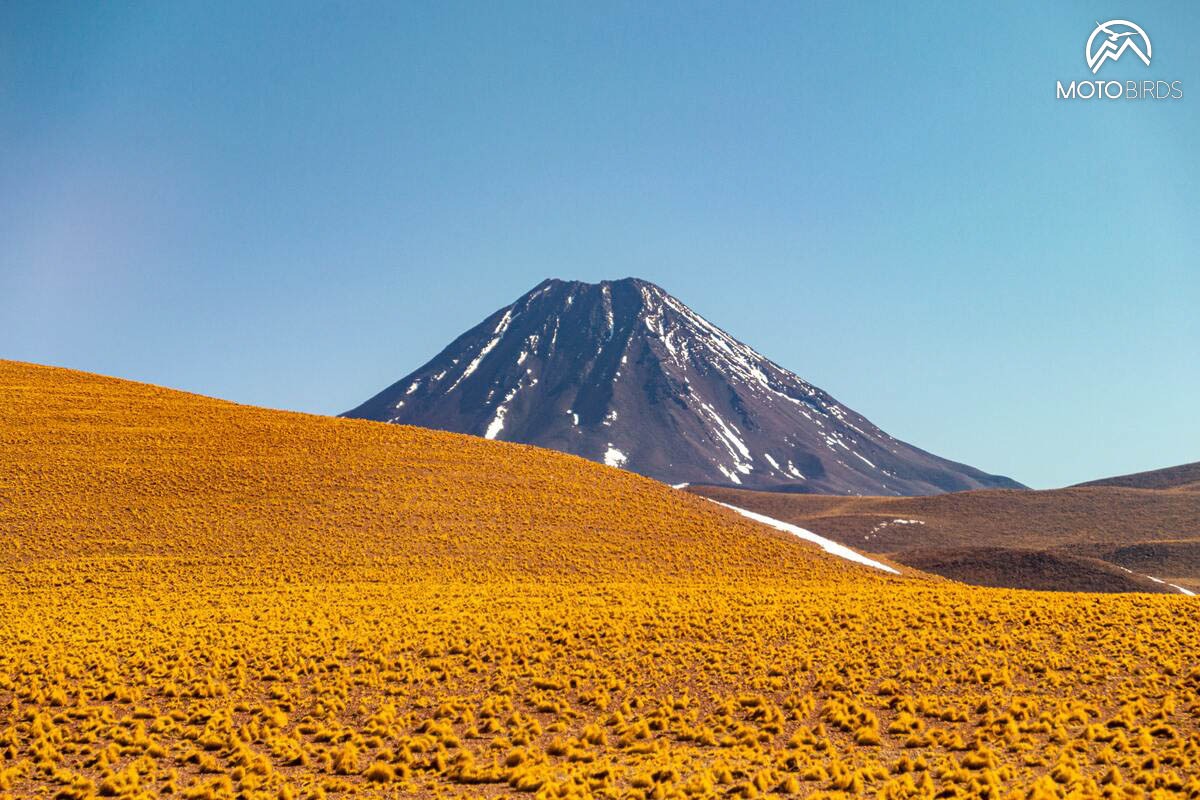 Before you embark on an epic journey, remember you might have to slay a couple of bureaucratic monsters
In some countries these monsters are small and predictable. In other countries they can be a lot more daunting. Always make sure your passport is valid beyond your planned return date. In some countries your passport must be valid for at least 180 days from the date of arrival. Also check if you will require any special document such a Carnet de Passage for your journey.
If you're traveling solo, be sure to check the official government website: For poles – like such, for recommendations for travelers. At this address, you will also find out what permits you need to have in a given country and whether you are waiting for mandatory vaccinations before traveling. Other countries have a wealth of information on the embassy or automobile club web pages.
Become intimate with… your GPS!
It's a good idea to upload key locations in GPS and offline applications of the regions you will be traveling on. You can also upload the entire route. MapsMe works well, so does GaiaGPS. Remember, however, that the road or political situation may change. Always have a plan B. And paper maps are cool too. They don't need batteries, make great discussion openers anywhere and work best for longer distance planning – regardless of what Google would like us to believe. 
If you are going on an organized motorcycle trip in a group, upload the accommodation locations to the GPS. MotoBirds will give you the GPS coordinates prior to your trip. Thanks to this, you will never get lost, and we will be sure that you find your destination safely. Also in a situation where you want to spend more time in some place than the group, or on the contrary, any of the visited attractions will not interest you at all. We have already written about how flexible we are to individual needs on group trips here.
Before you embark on an expedition, service your motorbike
Your motorcycle must be in perfect condition. Especially if you are traveling alone, make sure both you and your bike will be able to handle the terrain which is in front of you. We know tires are one of the most hated or ridiculed topics on social media. We'll keep it short and sweet: we use tires which are a happy medium.  We like the Anakee Wild tires, which have served us well on pretty much all surfaces.
It's also good, if you will be on your own, to pack a few usual parts: clutch & brake levers, some spare engine oil (if your engine needs it), etc. 
If you like solo tours, also make sure to research service locations and investigate beforehand what their capabilities are. As we mentioned tires earlier: some countries are better for tires than others. You might for example struggle to find tires in Argentina (or they will be ridiculously overpriced). What works for us is to think of tire life in our tour planning. Another good time saver is to keep the fluid specification sheet copy in your smartphone. 
When you go on an organized trip in a group with MotoBirds, you are provided with technical support in the event of problems with your motorcycle. The support car might not always follow the motorbikes all the time though. It's therefore better to have a few small things to face small problems during the riding day.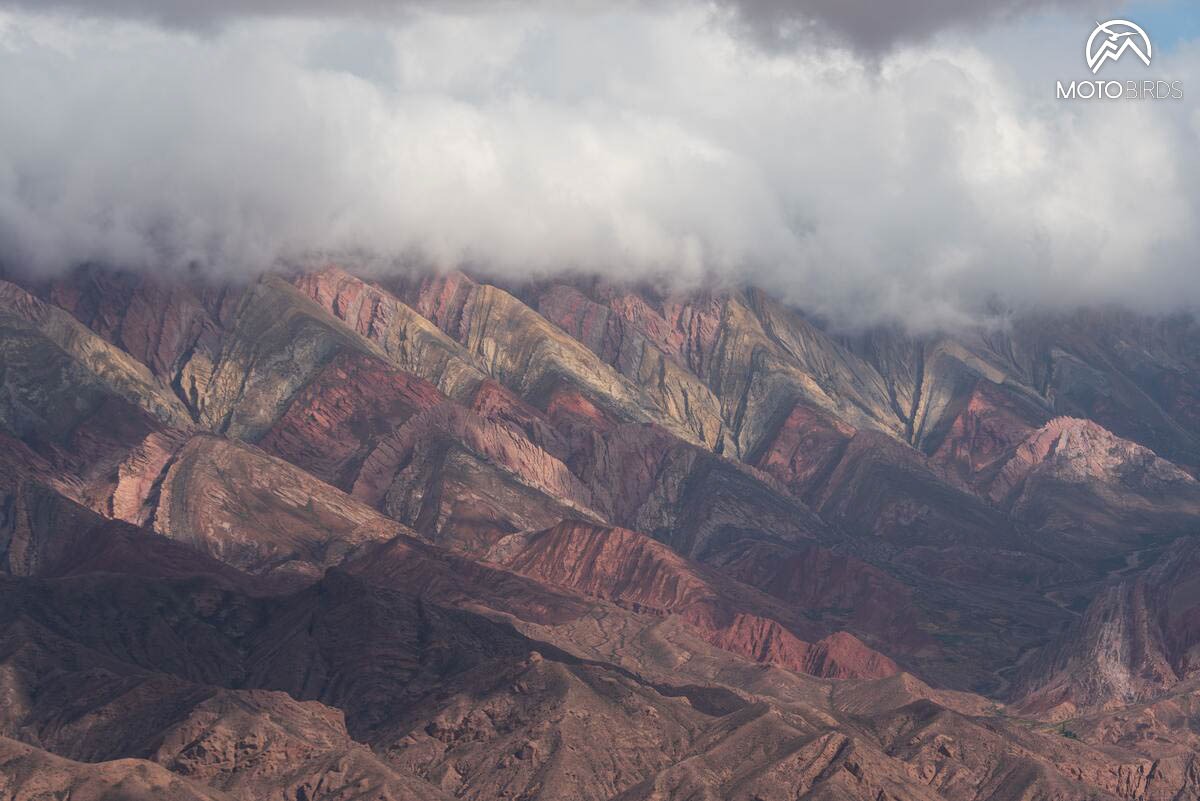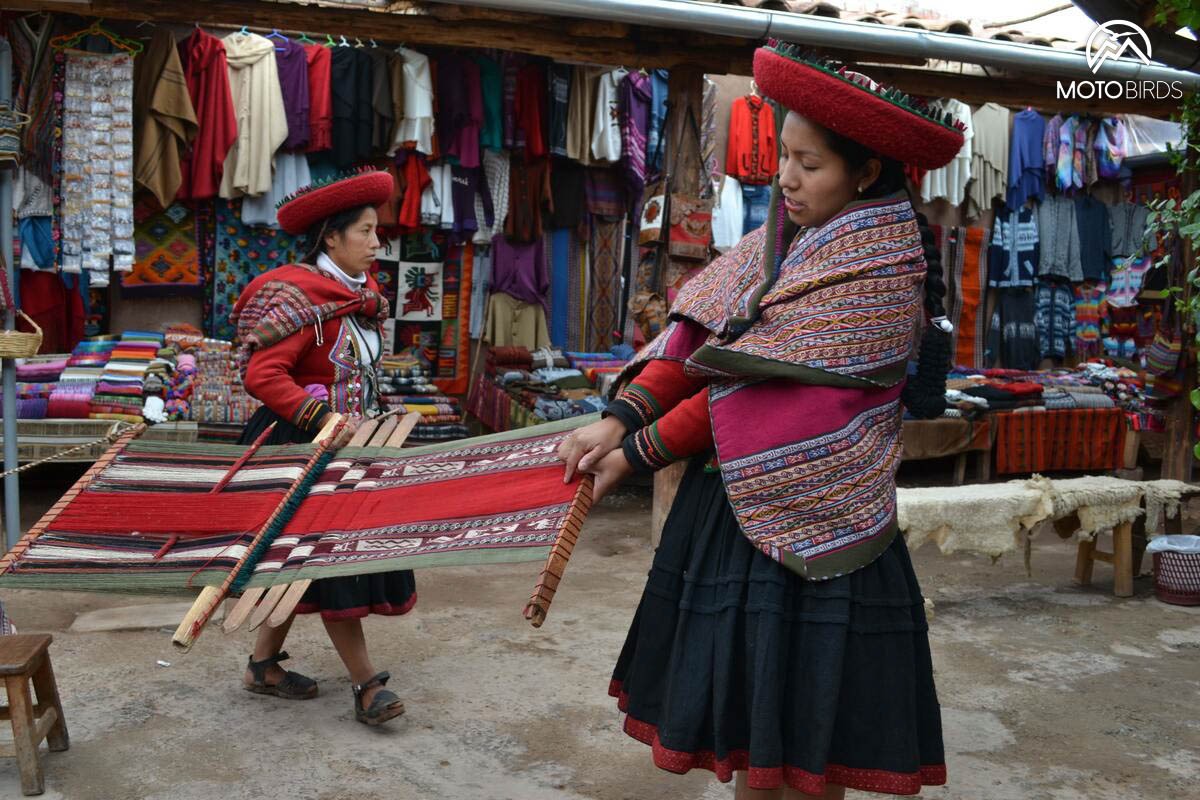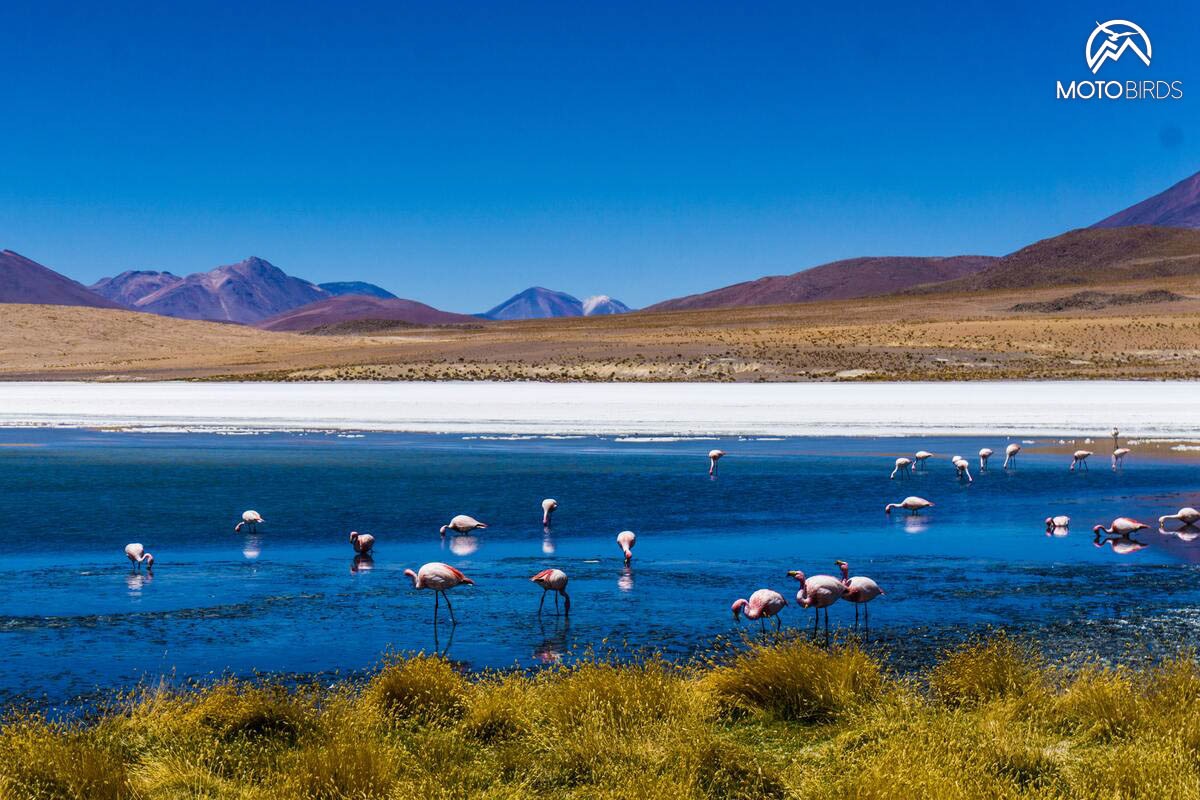 Make a list of the essential items, weigh them
Make a list of the things you think you will need. Try to lay everything in front of you and then mark down the weight of every single item. There is no need to become a weight fetishist, but thinking about weight helps in making decisions. Do you really need to pack 7 days worth of dried food? Is there no food where you are going? Do you have redundant tools?
Remember about the things that may be less obvious. Examples? Cream with SPF, if you want to avoid sunburn, a zip lock bags in which you can pack everything that shouldn't get wet. Remember also about a camelback – we do not move without it. Anyway, reach out if you have questions: we're here to help. 
Pack a powerbank. It will come in handy on the road. If there are other electrical sockets in the area you are going to, be sure to bring an adaptor. Always have at least two cables to charge your smartphone. Yes, yes, when going on an expedition with MotoBirds, you also get such information on the checklist, adapted to the place you visit. We create lists based on our travel experiences. We know when you should pack a swimsuit or heated underwear.
Remember luggage weight is critical.
Before you go on a trip, always write down the address of your embassy
This is an important thing that many forget. For safety, ALWAYS have the address and telephone number of your embassy. Best is to have it on a piece of paper – it works without electricity and network..
On a MotoBirds tour, you will get a checklist with the address of the embassy. If you are traveling alone, you can find addresses for embassies on the Internet.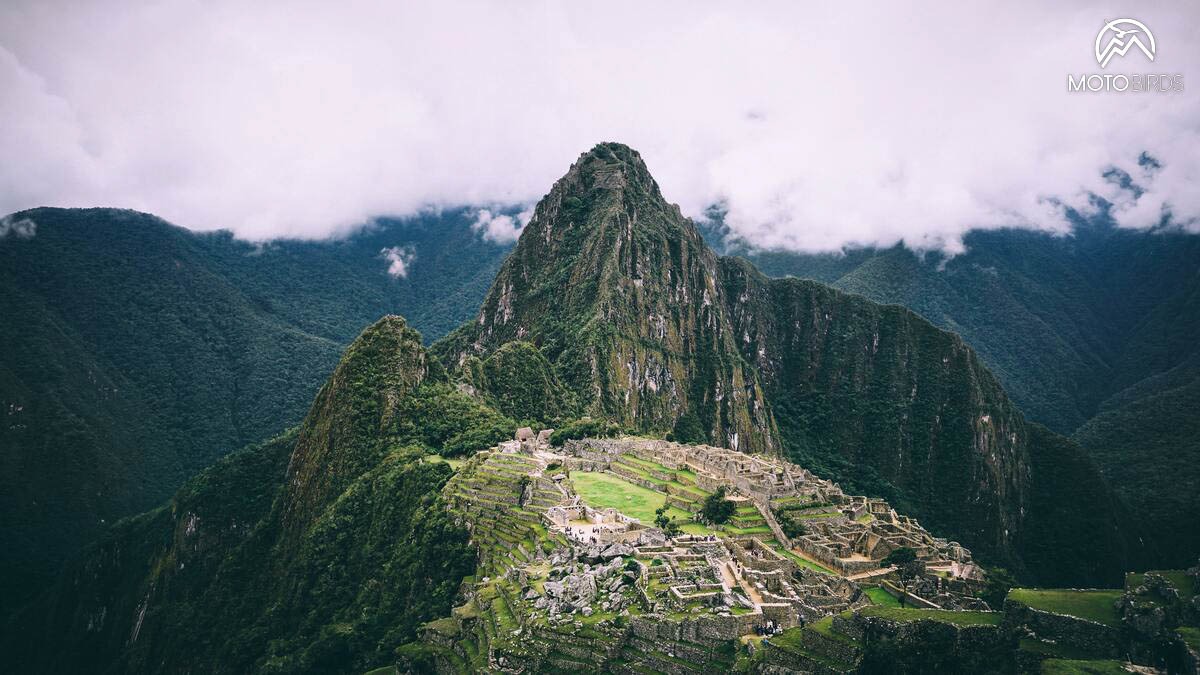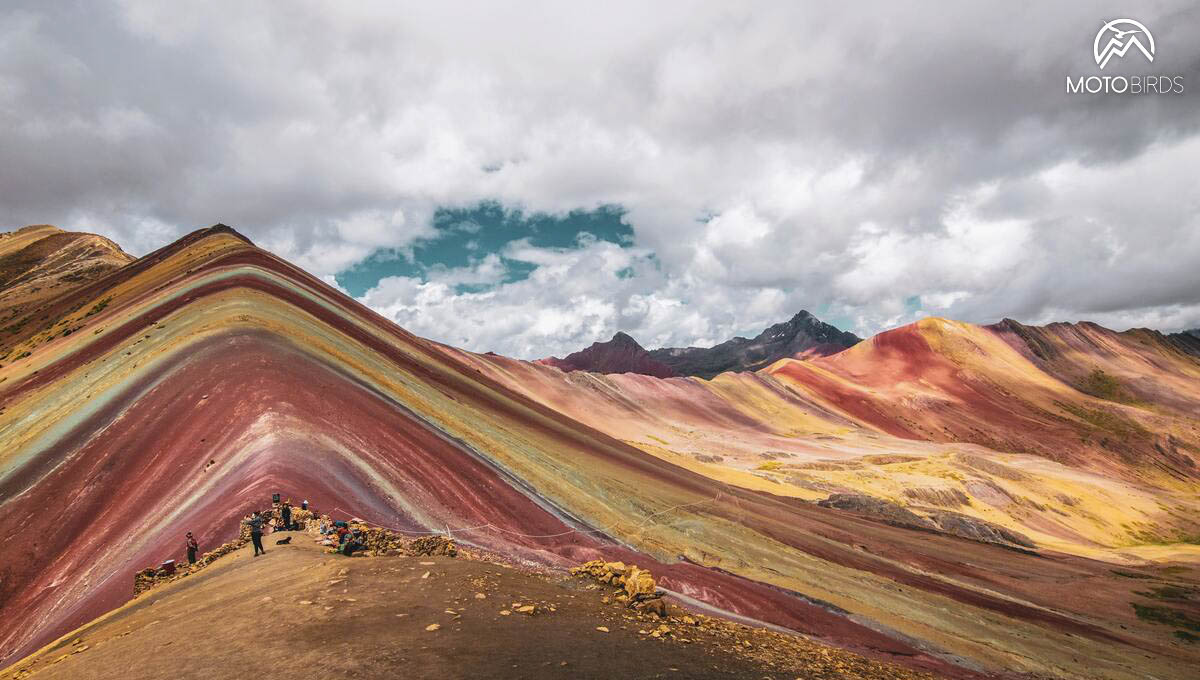 Problems can always arise in a group or solo
If you go on an expedition with MotoBirds, know that our team knows a total of 9 languages ​​and has already traveled thousands of kilometers. We've been through our fair share of trouble already. Chances are we'll know what to do if we encounter problems.
If you're traveling alone, you must be able to count on yourself and your abilities. In most Latin American countries, the official language is Spanish or Portuguese. However, remember that there are local dialects.  Or that locals might not be willing to speak the national language.
Regardless of whether you want to go solo or in a group, you can count on our help. We offer lone riders vehicle transport to many places on Earth. Other adventure seekers are invited to the tour offer page, where everyone will surely find something that'll resonate with them.