We know what to see during a trip to Canada!
The smell of resin, cabanes a sucre, mounted police and turquoise lakes. Is this what a trip to Canada means to you? If so, we must point out that this is just the tip of the iceberg. This second largest country in the world lies in as many as four climatic zones. In case you didn't know, Santa Claus' official address is in Canada. It also has two deserts – and you can (also) savor cocktails with a real human toe in them… For those literary minded, the novels of Jack London will spring back to mind! Get ready for amazing landscapes, vast spaces and diverse nature. Canada is also a very safe country. A trip to Canada is therefore also ideal for those motorcyclists who like to travel alone. Everyone will find something for themselves here. Find out what to see in Canada before you travel.
Glaciers and untouched nature
Ice fields are large areas connecting glaciers and forming on their margins. They are formed as a result of the accumulation of snow, which under the influence of its own weight becomes ice. Thanks to them, the continuity of ice in the landscape is preserved. Moreover, they feed the glaciers as they move.
In North America, one of the most famous ice fields is Canada's Columbia Icefield. This massive ice field is the largest in the Rocky Mountains, spanning over 325 square kilometers. The annual snowfall here is up to 7 meters, and it feeds six surrounding glaciers: 
Athabasca Glacier, 
Castleguard Glacier, 
Columbia Glacier, 
Dome Glacier, 
Stutfield Glacier, and 
Saskatchewan Glacier. 
You'll be amazed by the sheer beauty and power of these natural wonders. 
The national parks are bigger than a number of European countries. You're sure to come close to free-roaming bison, moose or even bears. The rocky mountains are a natural wonder well worth visiting.  If you have the time (and budget) a stopover at Lake Louise is something you won't forget easily! The emerald lake and the glacier at the end of it are simply stunning.
You can also find glaciers and icefields in Patagonia, which is like Canada's cool cousin from down south. It's like a game of "spot the ice" – except instead of counting cars, you're counting glaciers. And trust us, the scenery is worth the extra chill. We wrote about it here.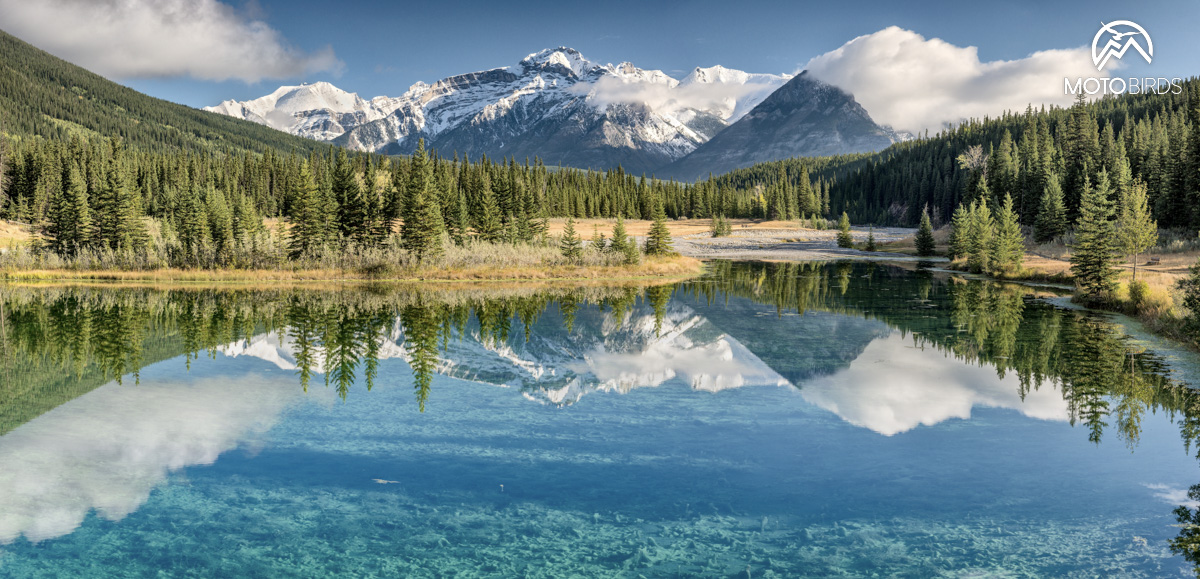 With four climate zones and vast landscapes, Canada is like a choose-your-own-adventure book for nature lovers. You can explore to your heart's content without having to constantly look over your shoulder – as it's one of the safest countries in the world. And one more thing: Canadians are known for their friendly nature, so you're sure to make some new friends along the way, maybe polish your French with some unique Quebec sayings. Or maybe even snag a few maple syrup recipes!
A trip to Canada – who can count the lakes!
Canada is a country with over 2 million lakes! There is no other place like this on Earth. Canada's lakes account for approximately 60% of all lakes in the world. If you love swimming, a trip to Canada is definitely for you. Because the water is crystal clear, you can swim in most of the lakes. We're not even talking about fishing. While traveling along forest paths, you can take a relaxing break by the water any time.
Do you like walking? Apparently, the heart of walking expeditions in Canada is Lake Louise. Located in the Banff National Park, in the Rocky Mountains, it owes its name to the nearby lake. Surrounded by almost fairy-tale landscapes, there are over 1,600 km of trails here. Of course, Lake Louise itself is also worth seeing. It's really amazing! It delights with its turquoise surface shimmering against the background of snow-covered peaks. The color of the water comes from the rock flour that enters the lake from nearby glaciers.
Lake Louis is surrounded by spruce forest. The biggest impression, however, is made by the mighty Victoria Glacier, which ends just above its shore. You can easily reach it on foot. And if that's too much, you can always relax in a luxury hotel overlooking the lake. Established in 1890, Fairomnt Chateau offers elegant lake-view rooms, spa services and first-class dining. It's worth a visit, at least for a cup of tea.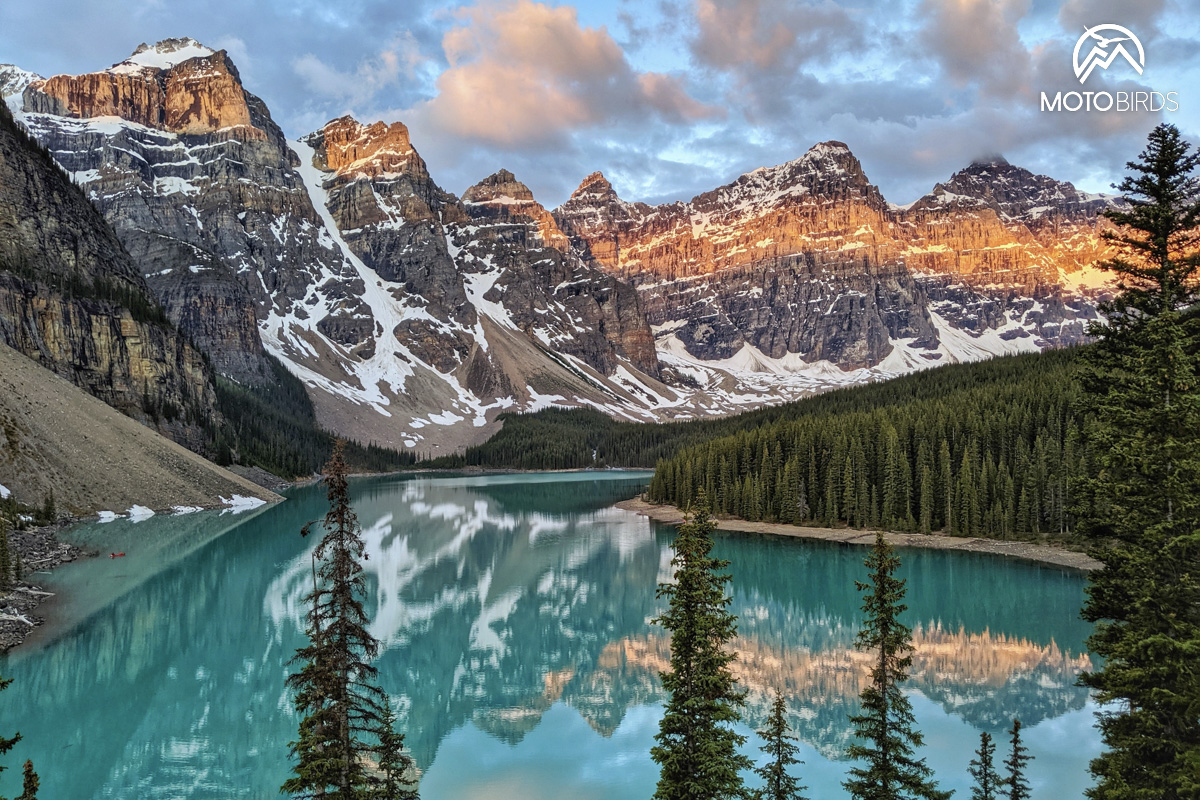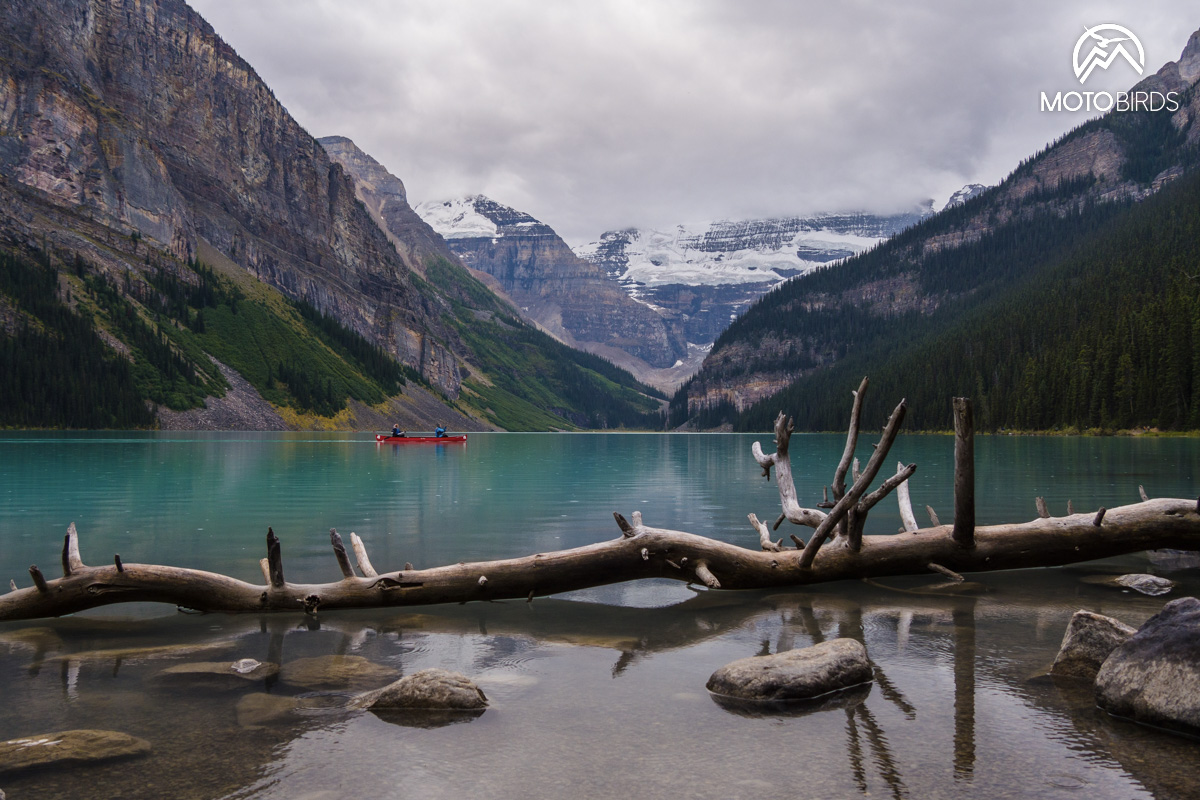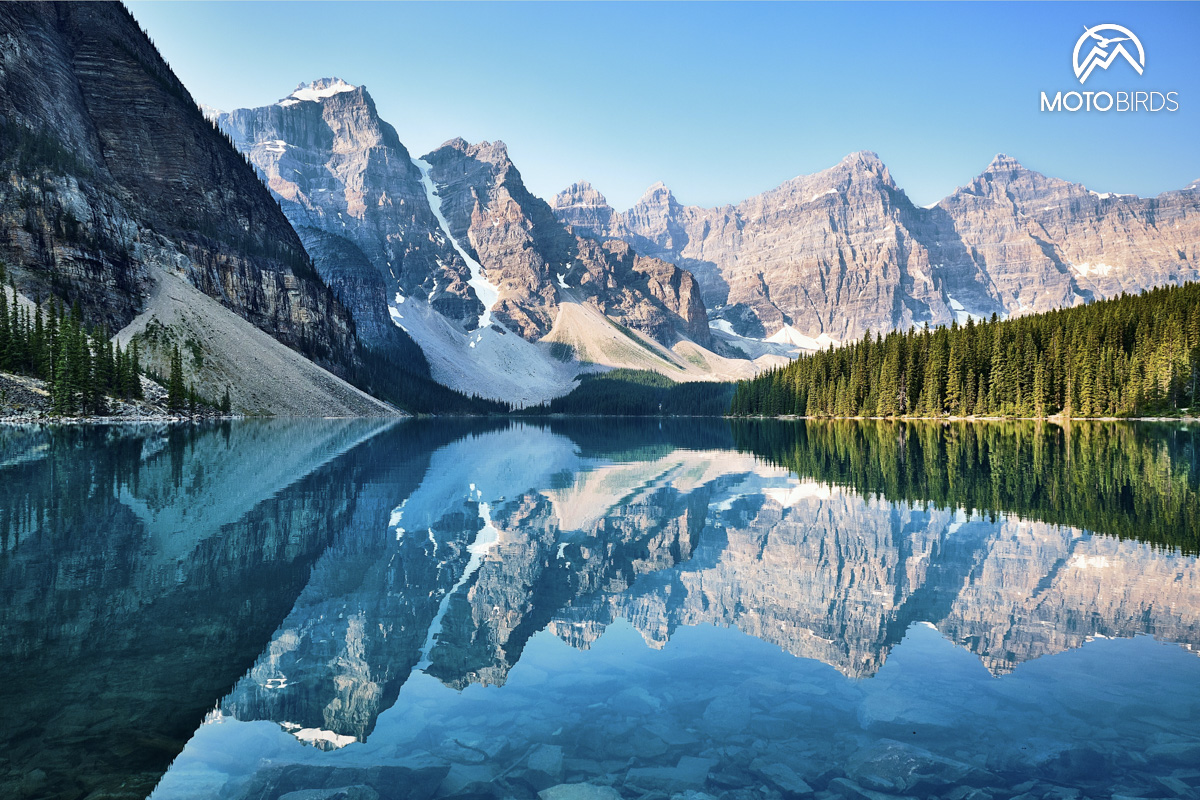 We'll add a little tidbit. In Banff National Park, the most photographed lake is Lake Moraine. And it's the pictures of this lake that often appear in the search engine after entering "Lake Louis"! Well, both lakes are great and worth seeing. What's more, Lake Moraine is only about 14 km from Lake Louise. The lake is surrounded by as many as 10 mountain peaks. The mountains are reflected in the turquoise water, which is amazing, especially when the sun's rays illuminate the area.
A trip to Canada – a paradise for nature lovers
Canada is rightly associated with a beautiful and diverse landscape. Glaciers, turquoise lakes and… National Parks! During a trip to Canada, it is worth visiting the parks in the Rocky Mountains. These are unique places on a global scale.
Banff National Park in Alberta is the oldest National Park in Canada. Created at the end of the 19th century, it is one of the most visited parks in North America. In 1984, Banff was added to the UNESCO heritage list. Lynxes, pumas, wolves and wolverines live here. There are also habitats of many predatory bird species, such as the bald eagle, falcon or osprey.
Just north of Banff National Park in western Alberta is Jasper National Park. It is the largest park in the Rockies in Canada. It is known for its majestic mountain peaks, lakes, ice fields and magnificent waterfalls. Huge canyons intersect the stony landscape. Jasper National Park is also a UNESCO World Heritage Site. Many species of animals have their home here, including predators such as the black bear, cougar, gnawing bear, timber wolf, wolverine and eagle. Caribou, moose, porcupines and marmots also live here. Jasper National Park is less popular and wilder than Banff. Certainly, this makes it easier to spot wild animals here, although be prepared to meet deer and lots of squirrels.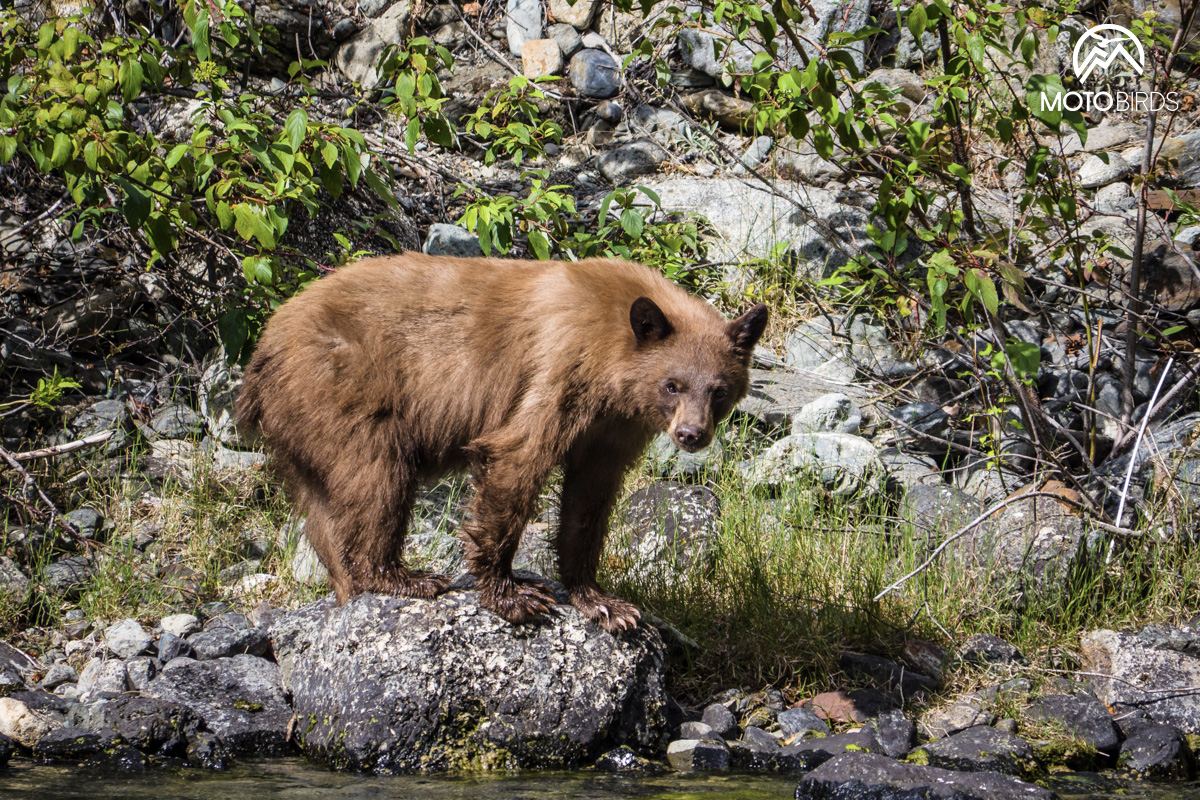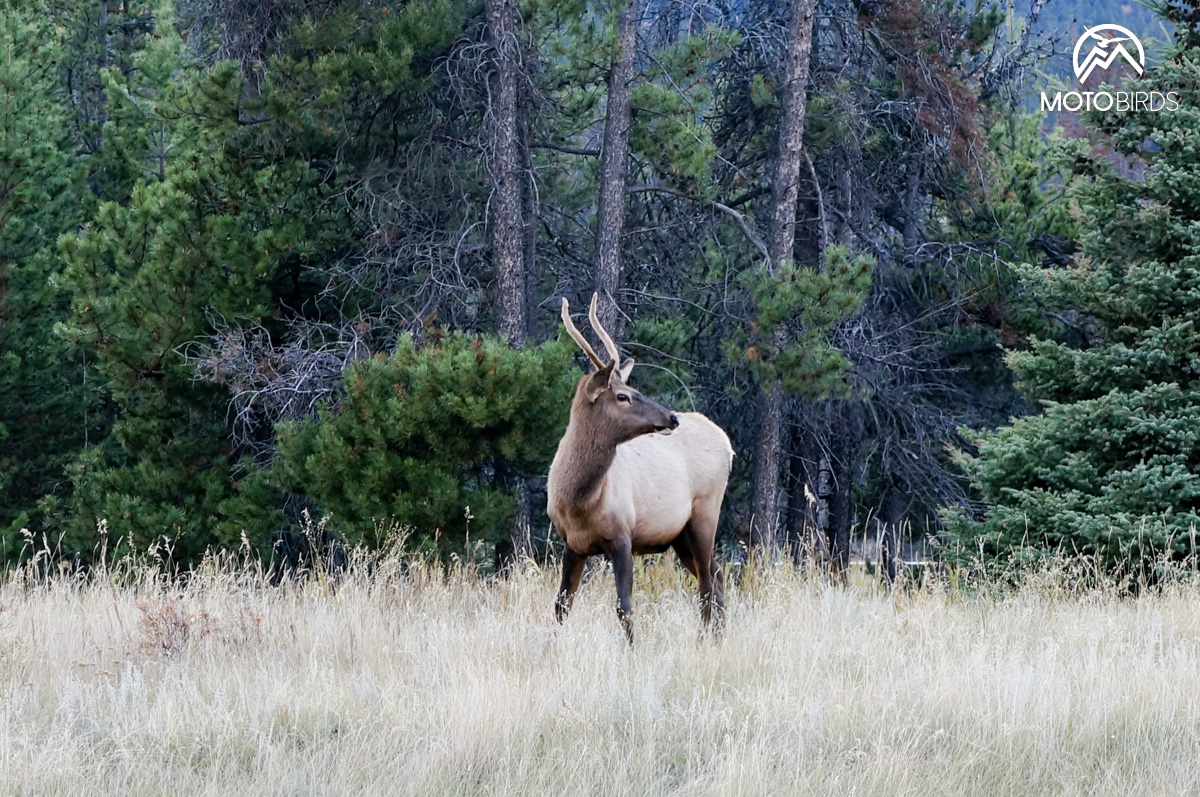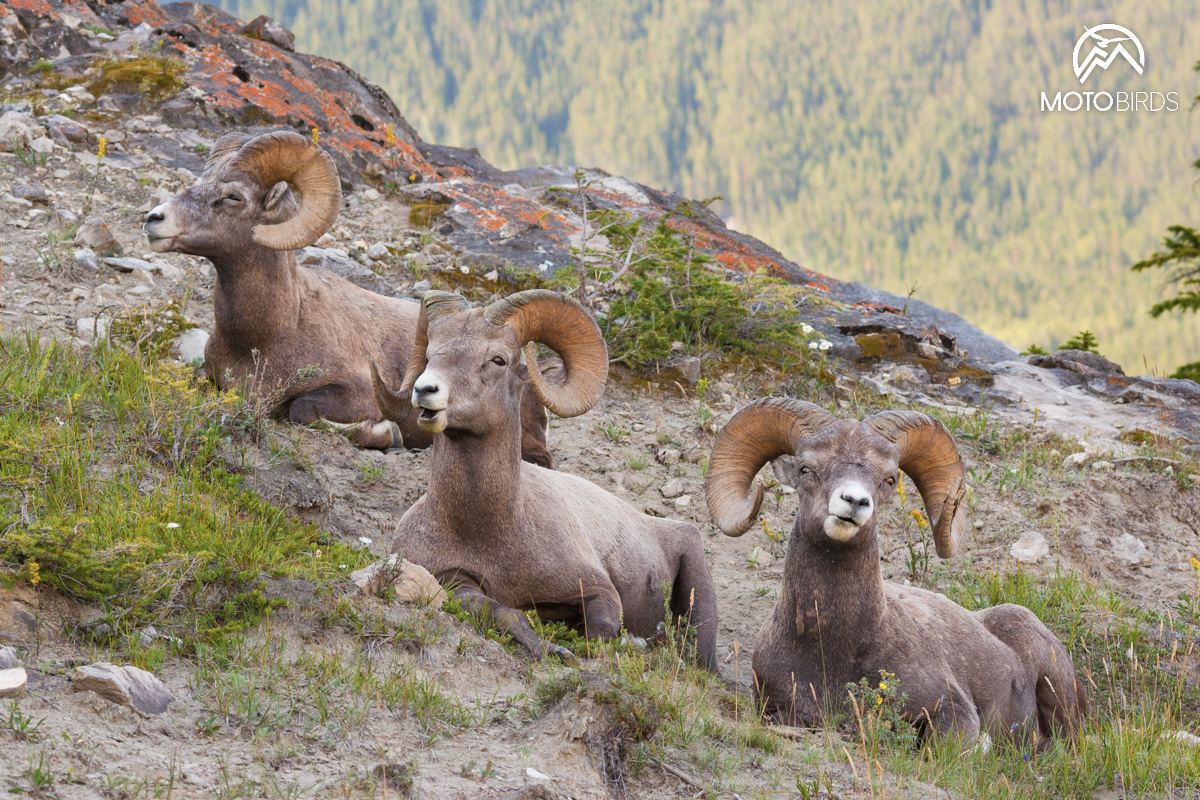 A trip to Canada – a must-see Niagara?
If you're close, it's definitely worth it. Is Niagara, however, a must-see on every programme? There are a lot of great waterfalls in Canada, so we leave it up to you! Of course, this place is worth remembering. Niagara Falls is located on the border of Canada and the USA, and it is not for nothing that they are called a miracle of nature. It consists of 3 waterfalls: Horseshoe, American Falls and Bridal Veil Falls. They attract millions of tourists every year (yes, you have to take that into account here). The absolute highlight is the possibility of taking a cruise ship very close to the cascade.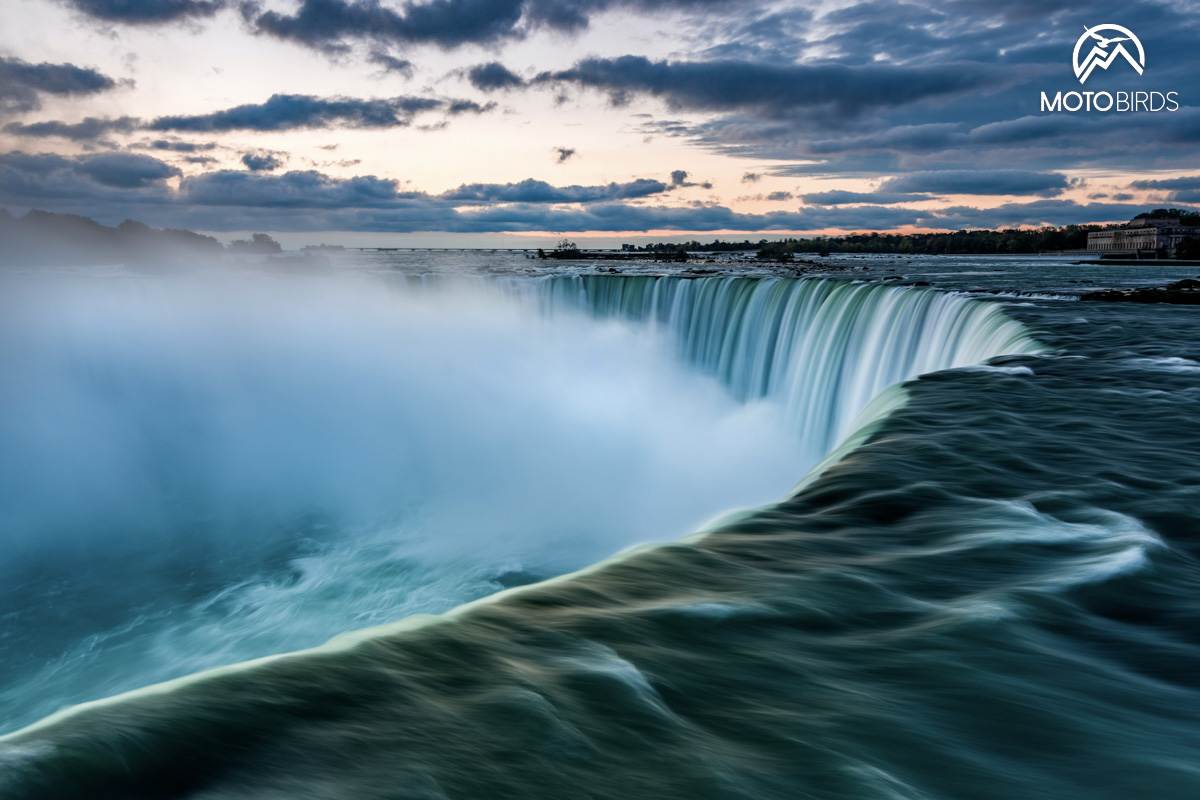 A trip to Canada – a ghost town
This is a real treat for history buffs with a thrill. When you travel to Canada, you may come across ghost towns! That is, cities that usually grew in the vicinity of mines (e.g. uranium or silver). When the mines closed, people left the area where there was no work. Some of these cities still have a handful of people, others have museums, some are just abandoned. According to the MotoBirds Team, they make an amazing impression. We especially remember visiting two of them.
Quesnelle Fork – A ghost town founded in 1859 in the Cariboo region of British Columbia. The area is surrounded by steep hills and the Cariboo and Quesnel rivers. Currently, the entire town consists of 21 buildings, preserved to varying degrees.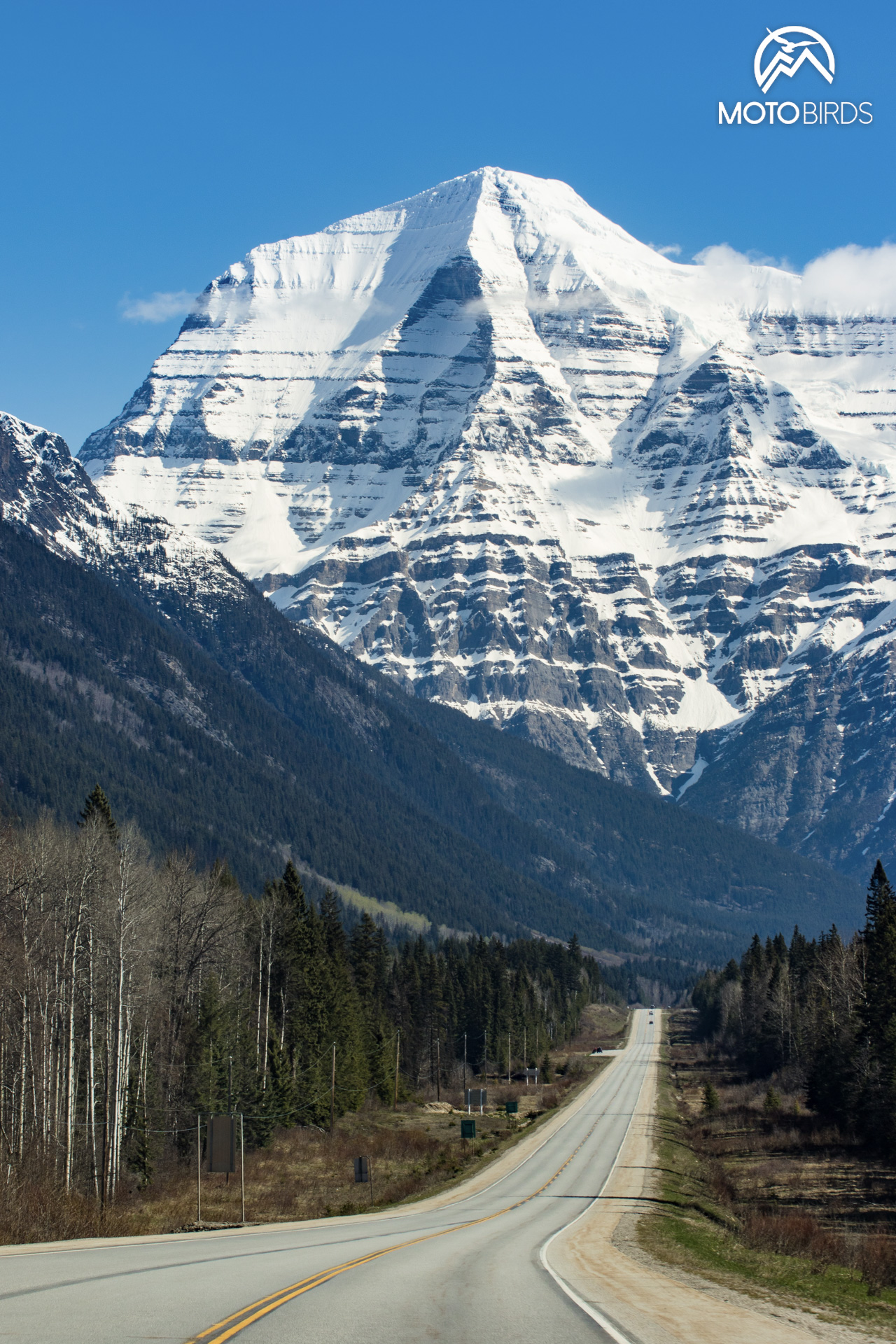 In its heyday, however, it was known as the largest city northwest of San Francisco. In the second half of the 19th century, mainly Chinese merchants and miners lived here. Currently, the city is valued for historical reasons and for its aesthetic and recreational value. This is due to the beautiful views and the proximity of the river, which is liked by anglers. The ghost town is also a great place for family picnics.
In northern British Columbia lies another ghost town, Kitsault. The city was founded in 1979 and was a center for the mining of molybdenum (an element similar to lead). It is located near the border with Alaska, and the mine was owned by an American company. The town was small, with only one restaurant, a swimming pool, bowling alleys and a shopping center. The collapse of molybdenum prices led to the city becoming a ghost town. Running the mine became unprofitable and workers were forced to leave their homes after only 18 months. Currently, Kitsault looks quite spooky (as in apocalyptic movies), although visiting it is an interesting experience.
Trip to Canada – good coffee in Vancouver
The city of Vancouver is located in western Canada, in the province of British Columbia. Vancouver was not granted city rights until 1886. Only 600,000 people still live in the city itself. Vancouver is, however, part of the greater Greater Vancouver Regional District. The city is famous for its hospitality and tolerance. Many immigrants live here, cultivating customs from their home countries, creating a mosaic of different cultures.
Everyone will find something for themselves here. Interestingly, there are as many as 180 parks in Vancouver! Among them is the Dr. Sun Yat Sen Classical Garden, the first Ming Dynasty style Chinese garden outside of China.
What's more, downtown Vancouver is very modern. Although there are a lot of skyscrapers here, the authorities take care not to spoil the panorama of the city surrounded by mountains. There is also a wonderful planetarium where you can have a good time. Lovers of winter sports have the opportunity to go skiing. While in Vancouver, it is also worth visiting the Aquarium, whose mission is to protect a variety of ocean and water species.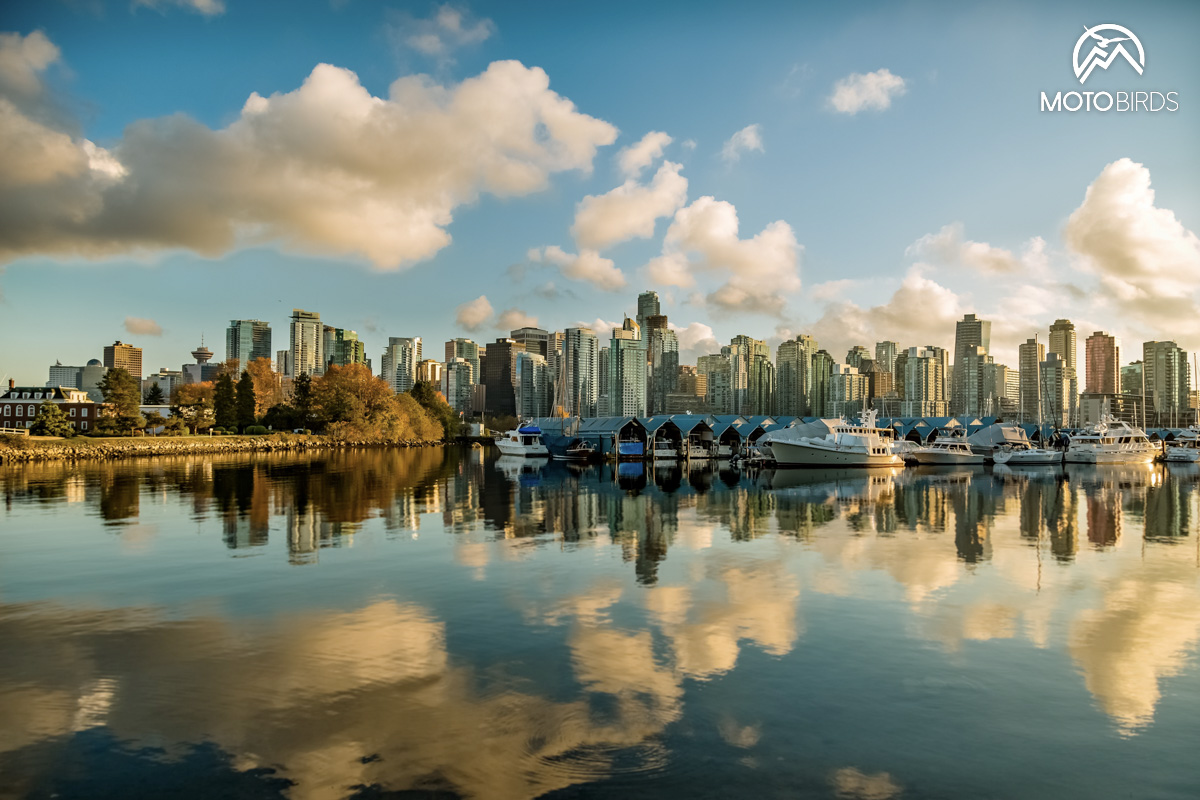 Already planning a date for a trip to Canada?
Canada has another advantage that is interesting if you are planning a motorcycle trip. Canadians like big cars. As a result, Canadian streets are wider than European ones! The roads are well-maintained and the country is not much populated outside of the US border area. So, good quality, wide roads and little traffic to steal your fun.
In case you haven't made up your mind about going on a motorcycle journey, you might want to read this article. A more personal view of things, but who knows if it resonates?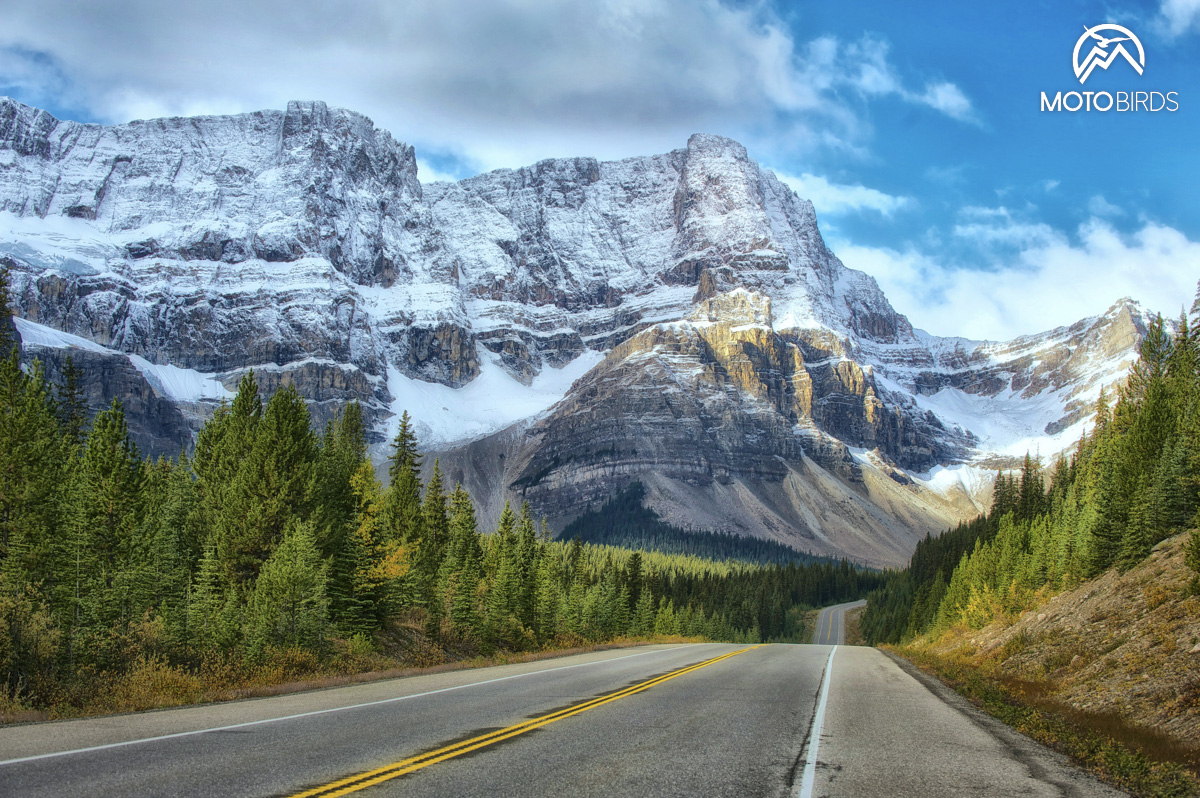 And if you already want to head to Canada, remember that MotoBirds organizes regular transport of vehicles there in 2023. Details of transports and schedules are always available on our website under the shipping tab.