Do You Need a Reason to Go on a Motorcycle Adventure?
This post is going to be different. We're not going to discuss motorcycle gadgets, helmets, gloves, adventures riding in foreign lands, etc. If you're looking here for the best riding tips or ideas about things to bring along, this article is not for you. What we'll talk about life, some choices and… it might well end with a motorcycle adventure, for some. What we'll give you here, is a truly compelling reason to pack your bags and go on such a motorcycle adventure.
Your money or your life
Most of us are overloaded with obligations & commitments: families maybe, work, mortgage payments, car loans, getting the next smartphone, etc. These conflicting commitments grow with time and center around two main factors: time and money.  
How many times do we not tell ourselves the same story: when I achieve XYZ, I will do ABC. It can apply to a promotion at work, a financial objective, retirement. Pretty much anything can fit under XYZ and ABC. What we do, is that we postpone some of the most important things in life. In return we invest a lot of energy to convince ourselves that it is for our greater good. We end up often with either not enough time, money, or lacking both.  Sounds like a lose-lose proposition? 
Yet, whenever we pause to think of it all, what we often see are regrets. Regrets for not having been bold or courageous enough, maybe, to seize life sooner. We tend to be creatures of comfort and habit. It's far from easy to let go of comfort and those habits. We have convinced ourselves these are part of who we are. Letting go of these burdens can paradoxically literally be heartbreaking.
Living in A fantasy
Some commitments, such as kids, or a soulmate are there for a lifetime. Most others are not, if we are truly honest with ourselves. The value of many things we tend to get attached to is relative and way overstated. If and when we are forced to give them up, we might well discover we don't even miss them… Yet, we sacrifice a lot of our life, time, money to either attain them or hold on to them.
What we actually fear to miss is the idea of certain things, not those things per say. In other words, we tend to give up living, love, the love of life in exchange for fantasies.
Take a Small Decisive Step
It can take some pretty radical events to shift people's perception of who they are and what they actually stand for. This is thankfully not happening to everyone.
Now, we're not advocating auctioning your belongings away, burning down the house, divorcing and giving the kids out for adoption – just to go on an epic bike trip. What we're suggesting is to start with one small step. If you are reading this post, it means you are at the very least interested in motorcycle trips. So, we'll jump right into this now.
If you've ever played with the idea of going on a motorbike adventure, just do it. Start with a destination that you've dreamt about, but does not involve too much time initially – or irrevocable decisions. Kicking it off with a round-the-world expedition that will last 5 years, is not the small step we are referring to. What we mean is to pick a destination that triggers you, actually book it, and go for it.
After you've been on that trip, you'll already know better if this type of adventure might be for you or not. Maybe start with an organized group tour? At MotoBirds, we offer a range of options, close-by or further away. Maybe you'll find something there that is just right for you? Going with others is great, beautiful experiences are always magnified when shared.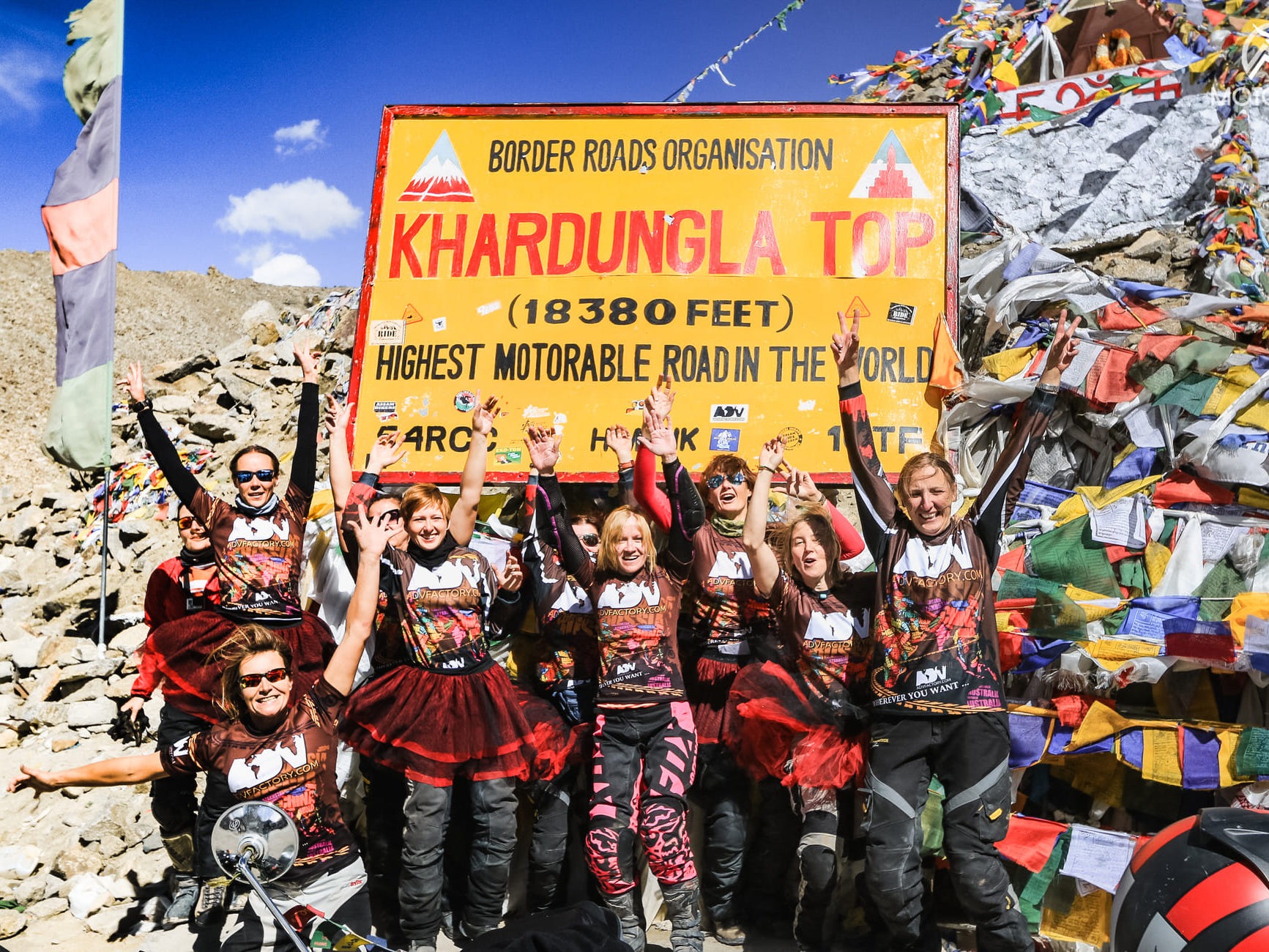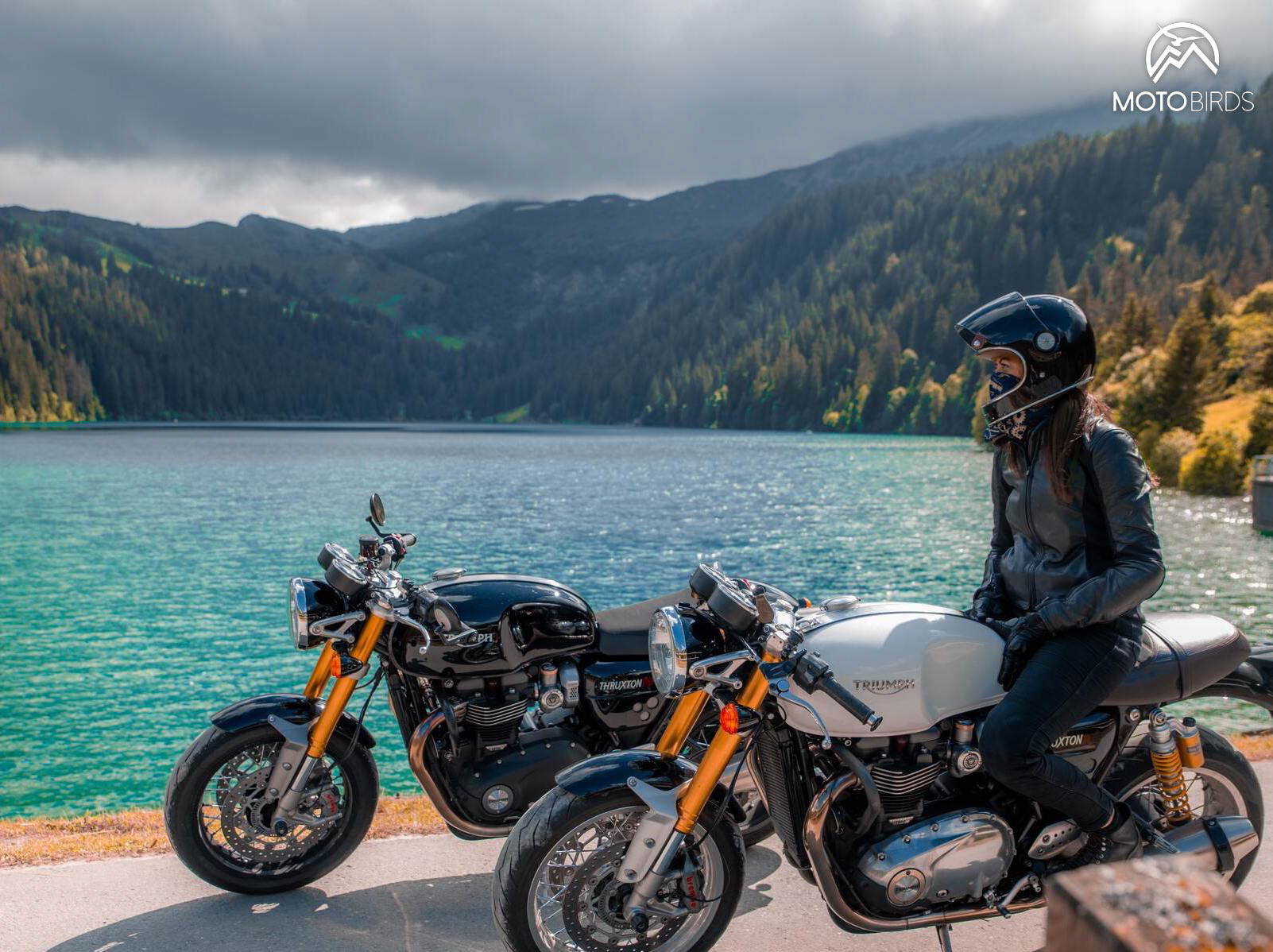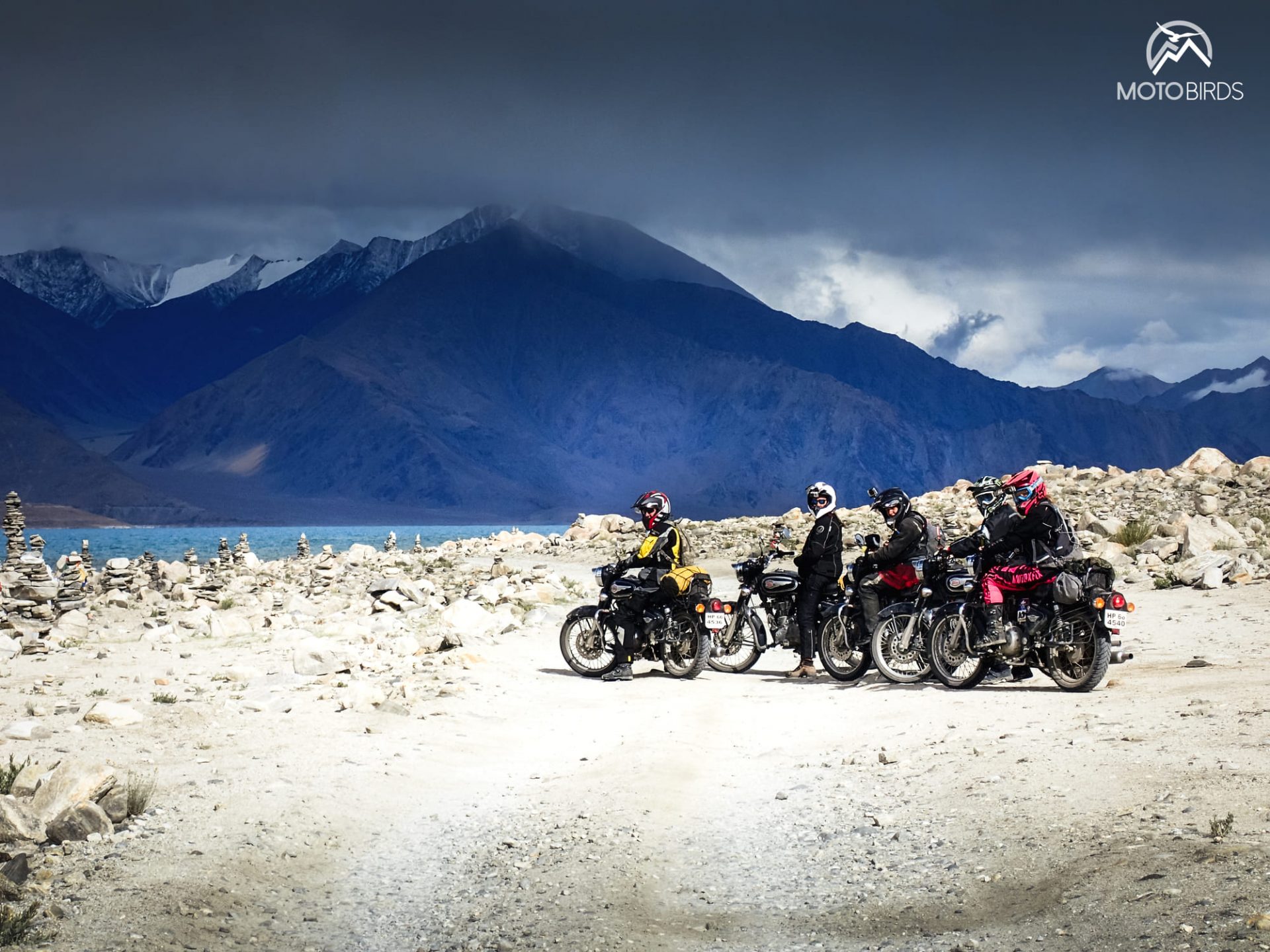 Letting go of Something – for Something Better?
After you've been on such a trip, you'll be in a much better position to make a decision. Is an epic motorcycle worth letting go of some other things in your life, and what are those things? What are you willing to give up to ride away into your dream? Going on adventure rides is not the cheapest occupation, and it takes time and preparation. Better get ready to give up something less important, if you decide adventure riding is really your thing!
As it happened, our lives were turned upside down in a very major way by external circumstances. At that moment, we really thought the world had ended. We had no idea what to do, where to go, or even who to turn to…
We had no choice but to let go of a great many things that were in fact burdens. Yet, we were holding on to these burdens as if our life depended on them. In hindsight this disaster was only the start of new life. The space left open by these obligations and commitments we had been forced to give up, was replaced by freedom and the opportunity to embrace life anew. In hindsight this disaster was the start of a less burdened, fuller life.
There You Have it…
Are you ready to trade something old for something new & better?
Isn't that maybe the best possible reason to go on a motorcycle adventure?
We're looking forward to welcoming you on one of our tours, maybe shipping your bike to the place of your dreams – or seeing you on the bike somewhere in the world!
If you are just starting your adventure, we invite you to the tours tab, where you will find an offer of organized motorcycle tours in a group. If you prefer to travel alone, we will be happy to transport your vehicle, details can be found here.