Stop dreaming and set off on a motorcycle in the Himalayas
A motorcycle tour to the Himalayas gives you wings. We write this with full certainty. The Himalayas are the highest mountain range on Earth. However, we would be lying if we wrote that this is the only reason that makes us happy to keep returning to this place. Today, we want to show you what the Himalayas look like from the perspective of two wheels. This article is addressed to all lovers of motorcycle adventures.
Bureaucracy is not so scary
Face the Himalayas? Well, we have to start by tackling the bureaucracy. There is probably some unwritten rule in the universe saying that in offices time flows at its own pace. Fortunately, here everything takes place in a relaxed atmosphere and the overall impression is positive. Oh, another anecdote to tell upon arrival.
Unfortunately, formalities cannot be avoided. Anyone who moves in the border area must have a special permit. This is a requirement to get around Spiti and Lahaul. On the way, we will pass checkpoints and to be able to move on, it will be necessary to show the permits.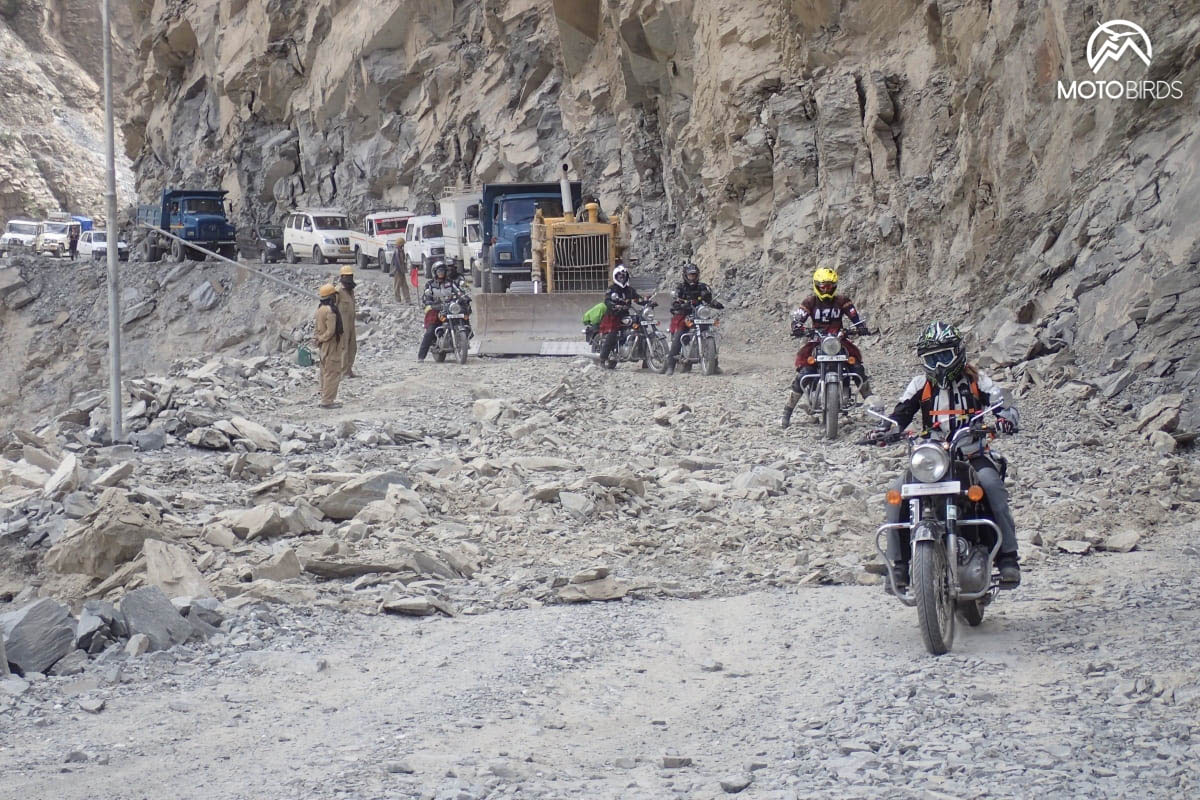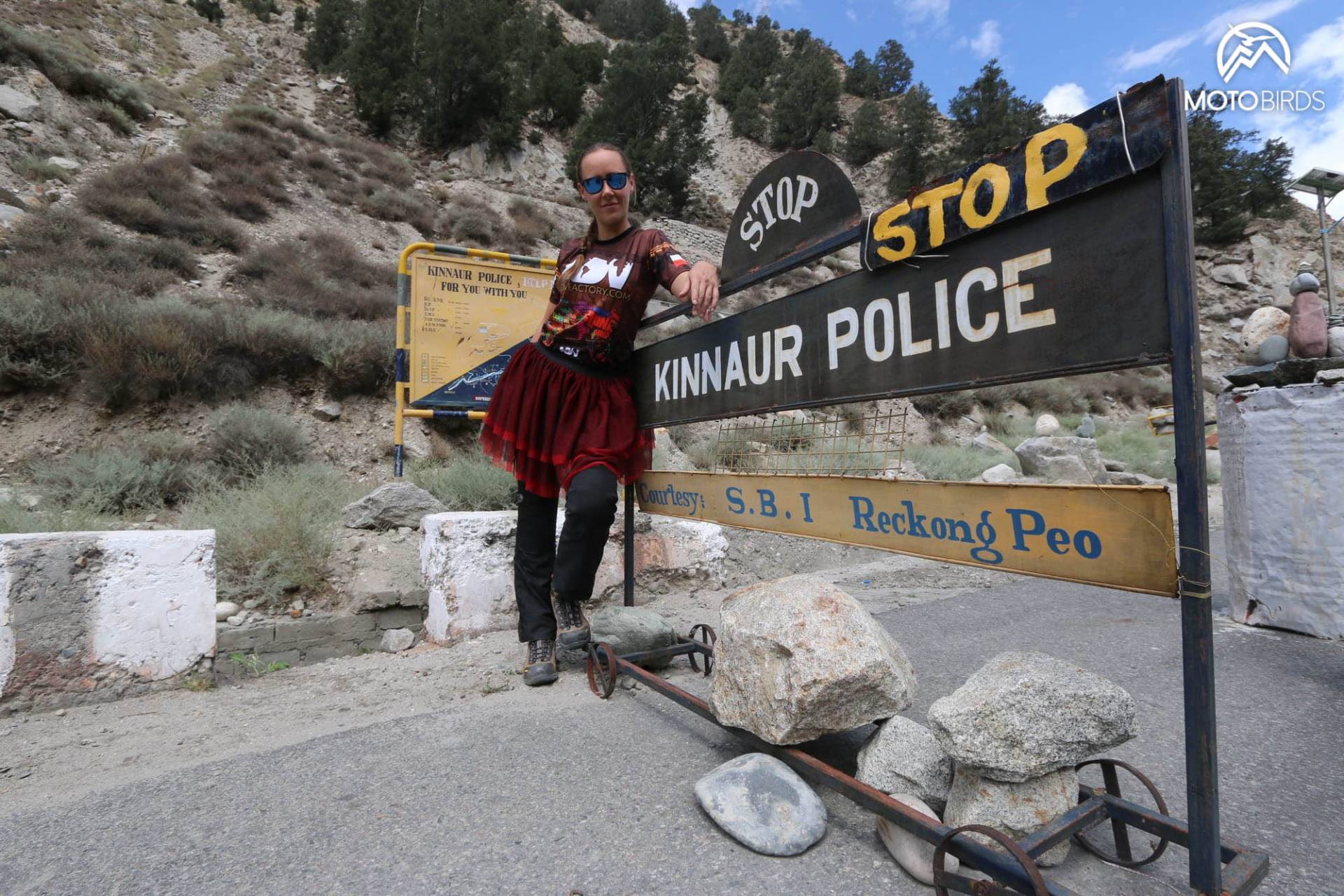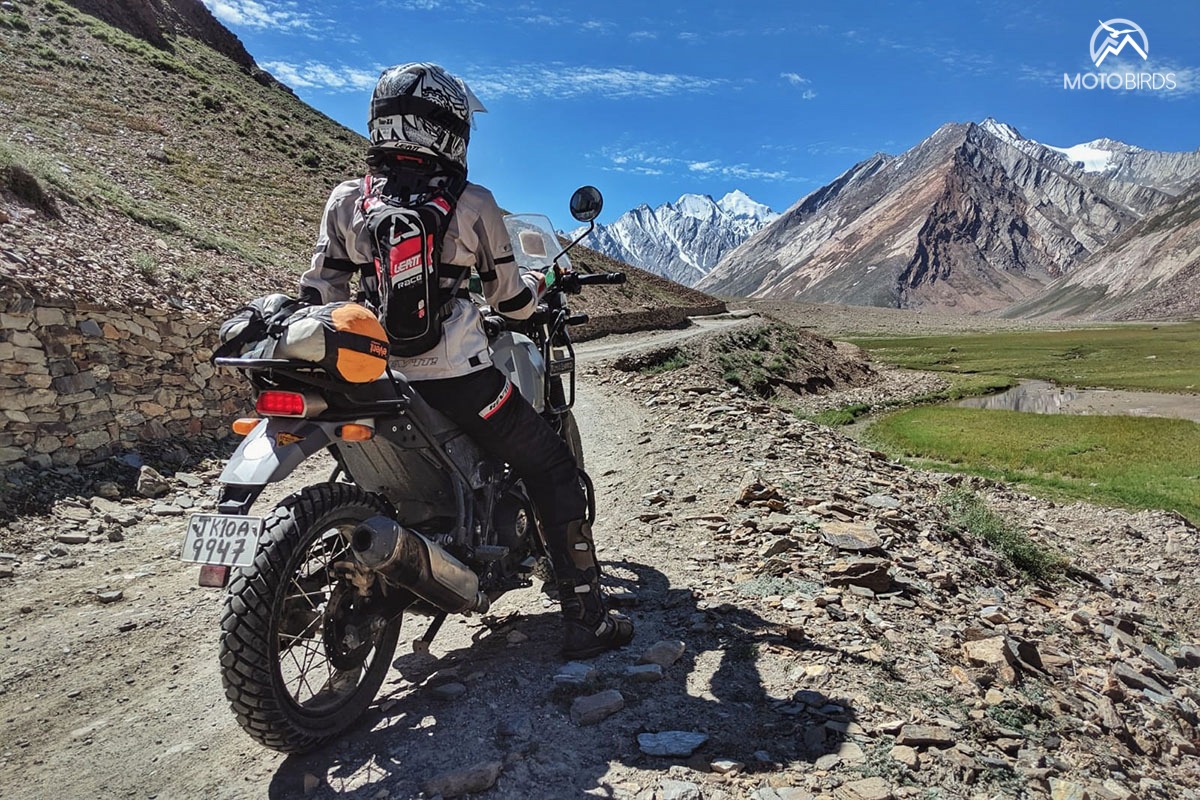 On a motorcycle in the Himalayas can be exciting and safe
You probably associate Indian roads with chaos and a large number of vehicles. In the Himalayas, however, it is completely different. Yes, you have to be vigilant, because there are speeding trucks and military convoys. However, traffic is light and accidents are rare. Landslides are the biggest nuisance, fortunately, they are usually quickly removed.
We travel "lightly", we have a support car with us in which our luggage goes. In case of technical problems, an experienced mechanic is with us. The pace of driving is to ensure our safety, so we can fully devote ourselves to admiring the views.
And there is a lot to admire. There are 11 days of the Women-Only expedition ahead of us and also two options in the Gravel Heroes segment to choose from (one in August and one in September) for everyone who like to travel in a mixed groups. We will visit the most interesting places available on a motorcycle in the Himalayas.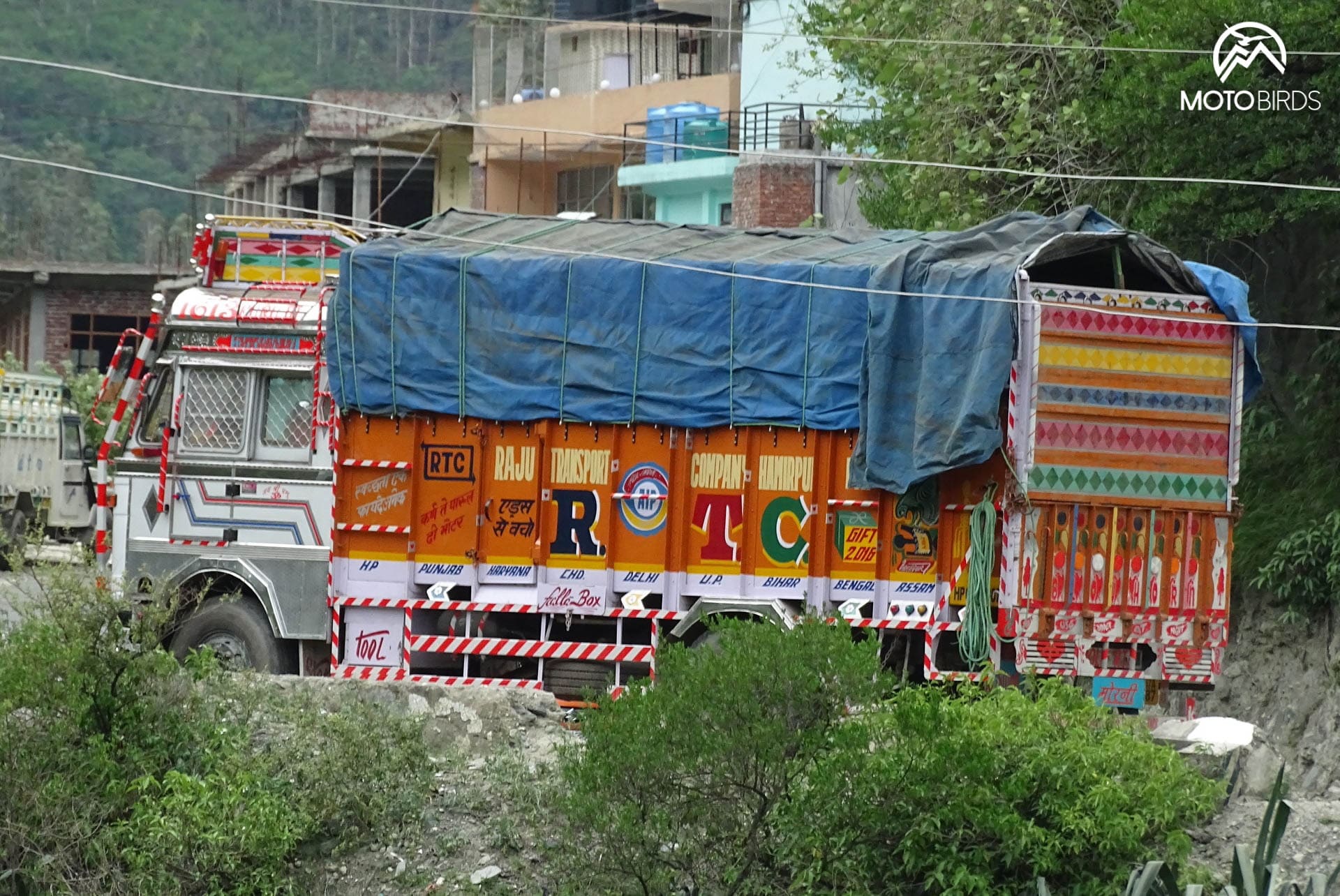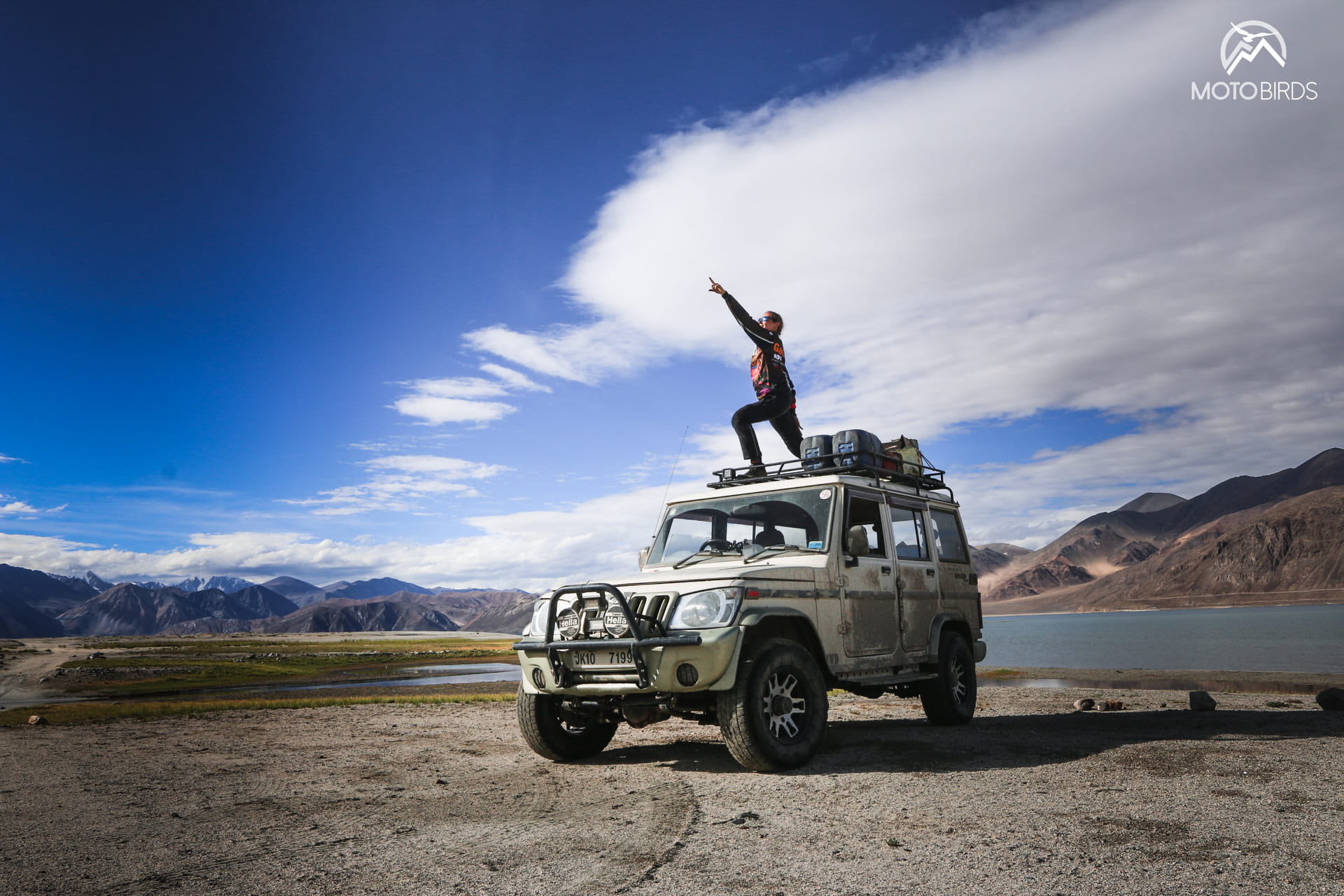 Traveling by motorcycle in the Himalayas, you will see unusual places
It's really hard to choose what makes the biggest impression here. Imagine the routes meandering through the bottom of the valley, sky passes located above 5000 meters above sea level, roads changing into rock ledges, where you don't know whether it's better to keep going or get off the motorcycle and soak up these amazing views. As if that wasn't enough, it gets more beautiful around every corner…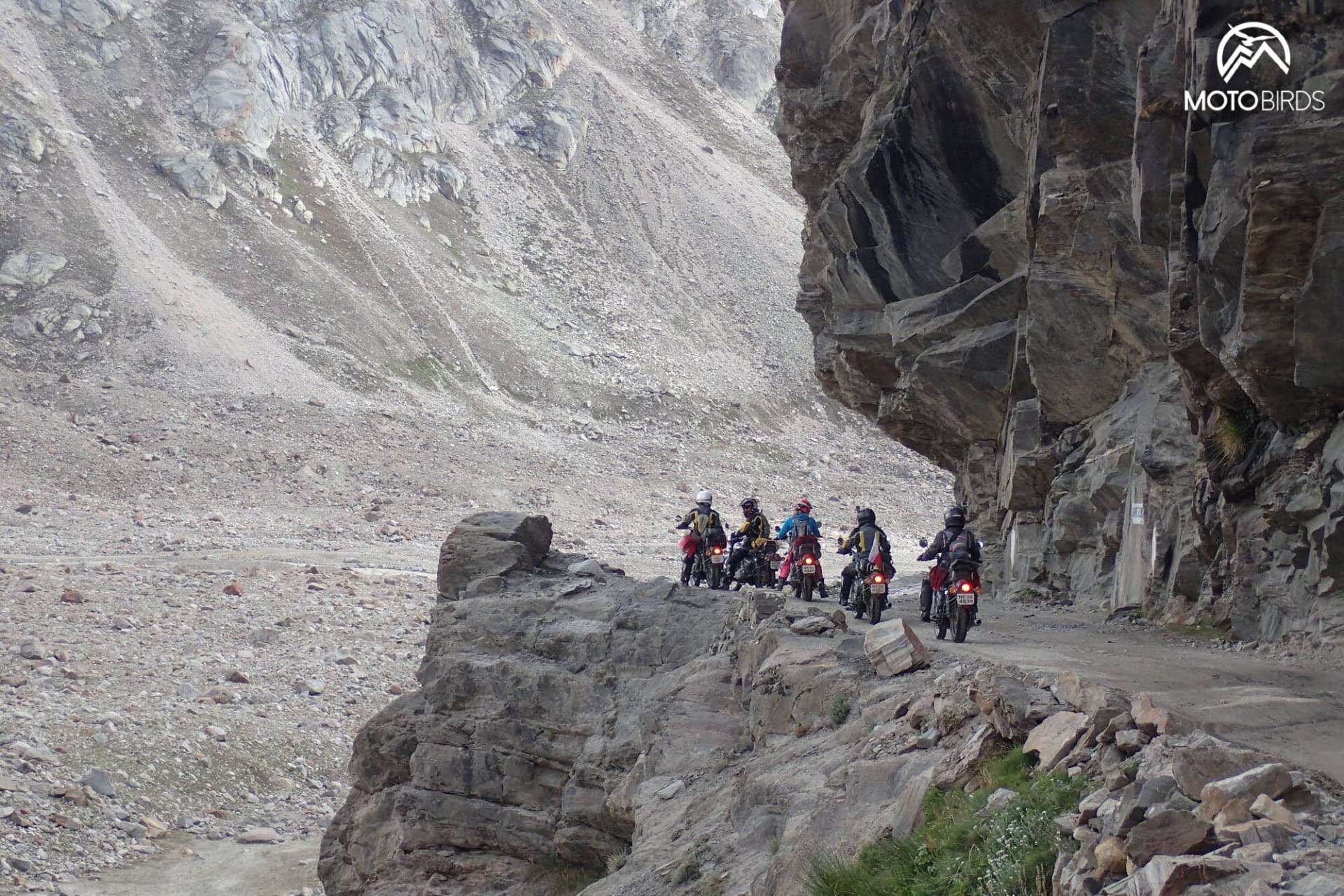 Too much for one trip? This is not even half of what you will see in the Himalayas with us. Emerald Lakes evoke endless delight. The MotoBirds Team knows how to gradate the tension, which is why we leave the most spectacular lake for the end. When everyone thinks that it couldn't be more beautiful, we go to see Pangong Tso Lake, divided between India and China. Can you imagine how many oohs and aahs there are?
On a motorcycle in the Himalayas, we also face streams, brooks, rivers. This is a great opportunity to discover whether you are into off-road vibes or prefer to stick to a less troublesome road. A supportive group and amazing views are the perfect circumstances to explore the limits of your travel possibilities.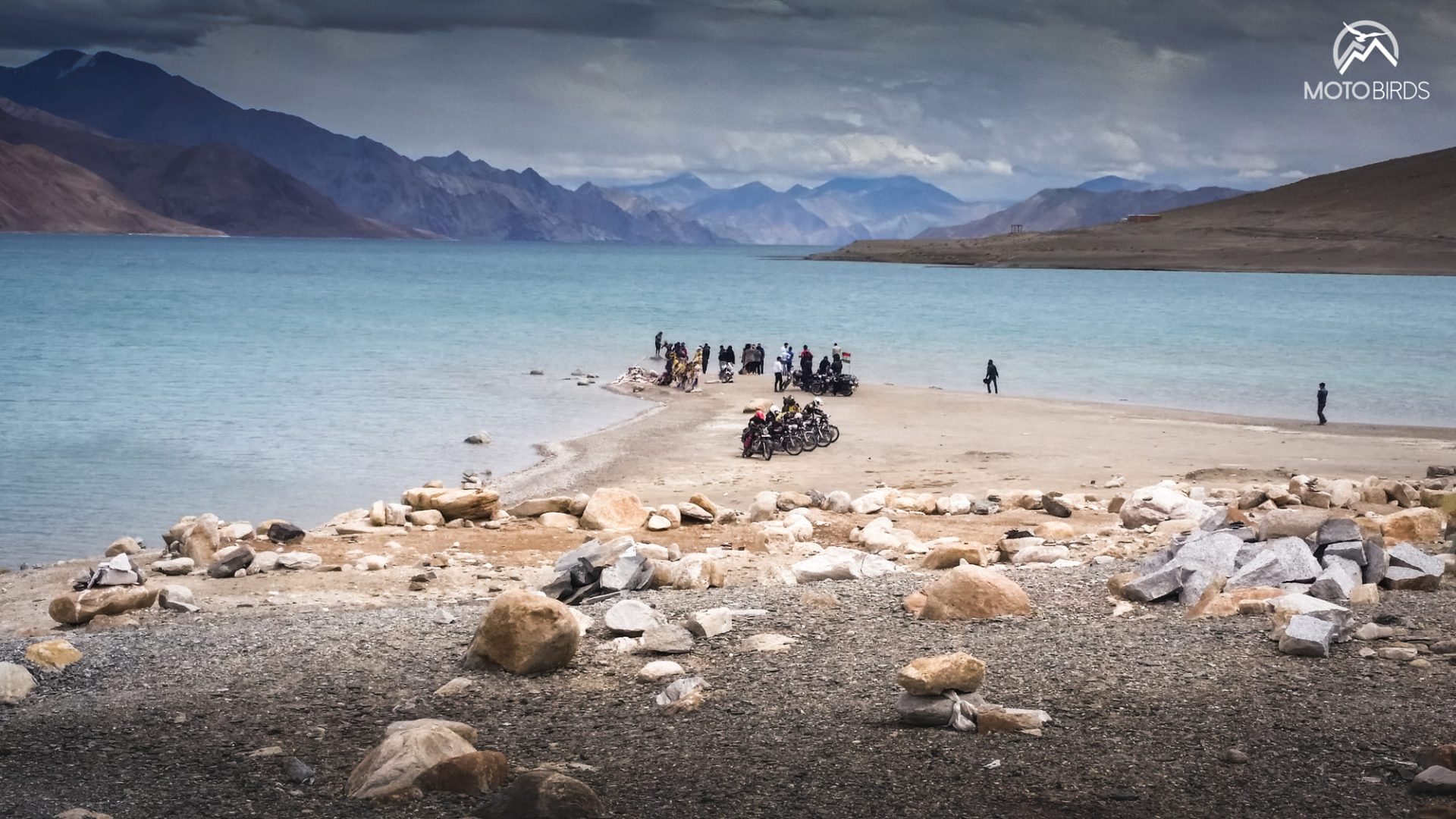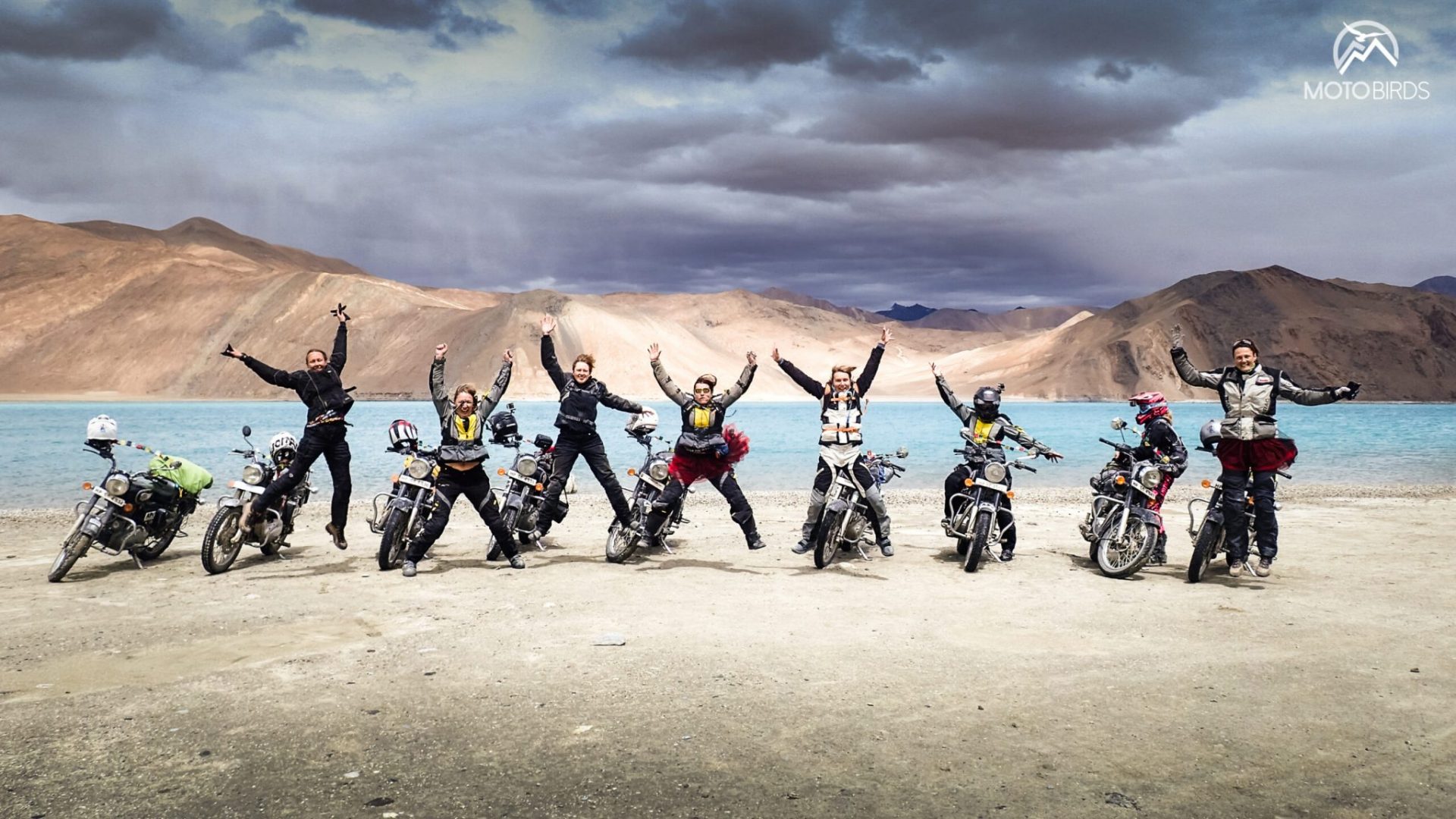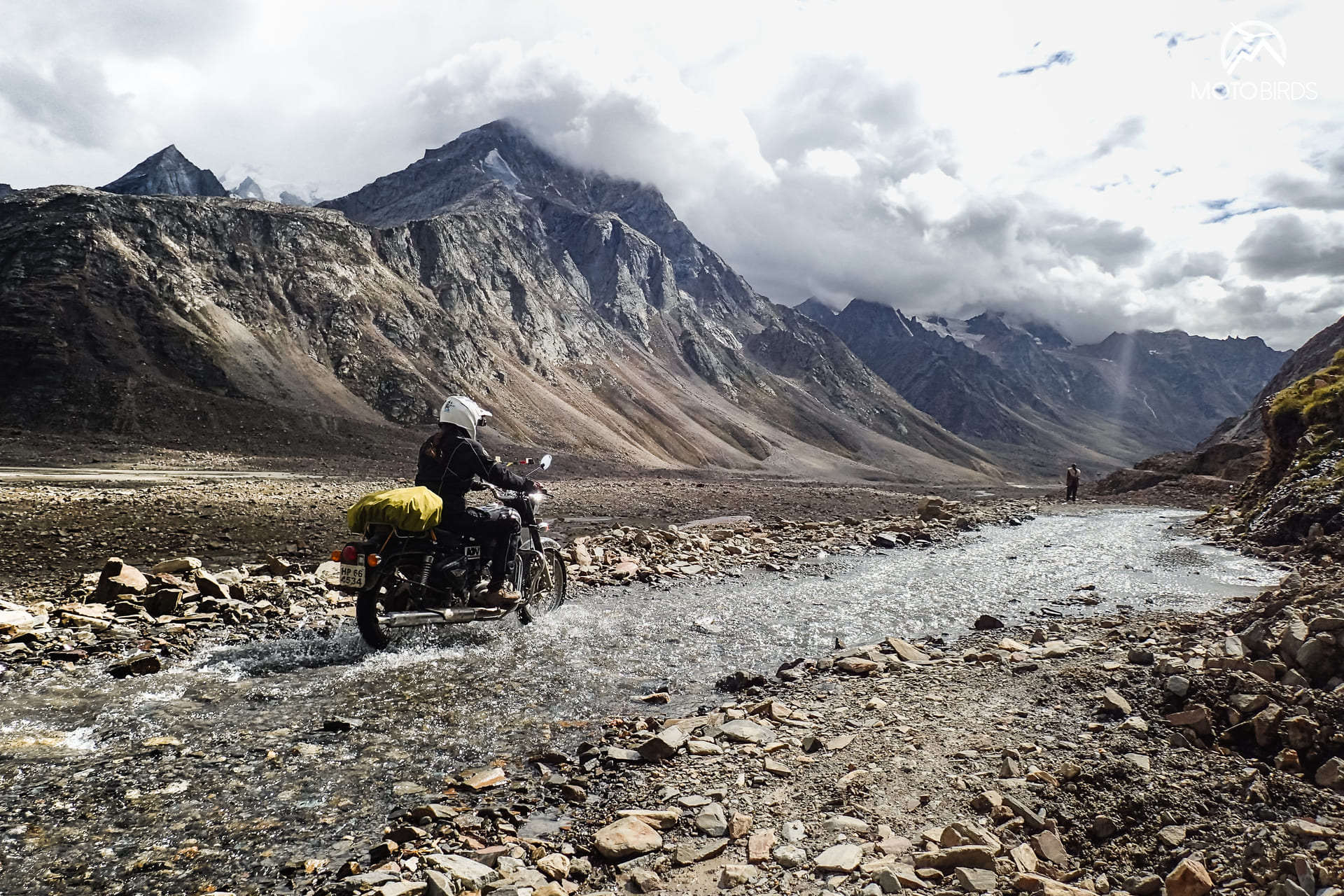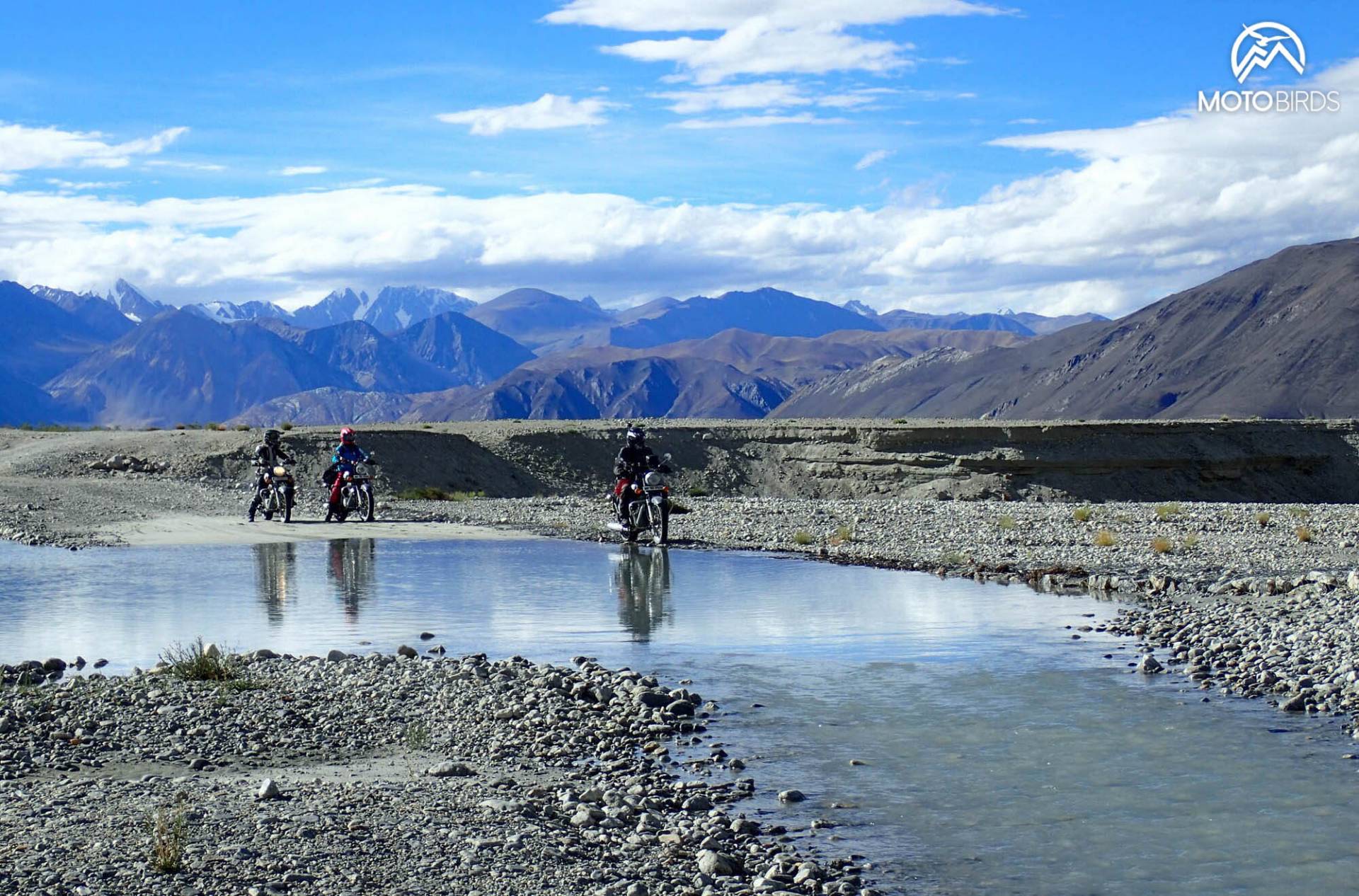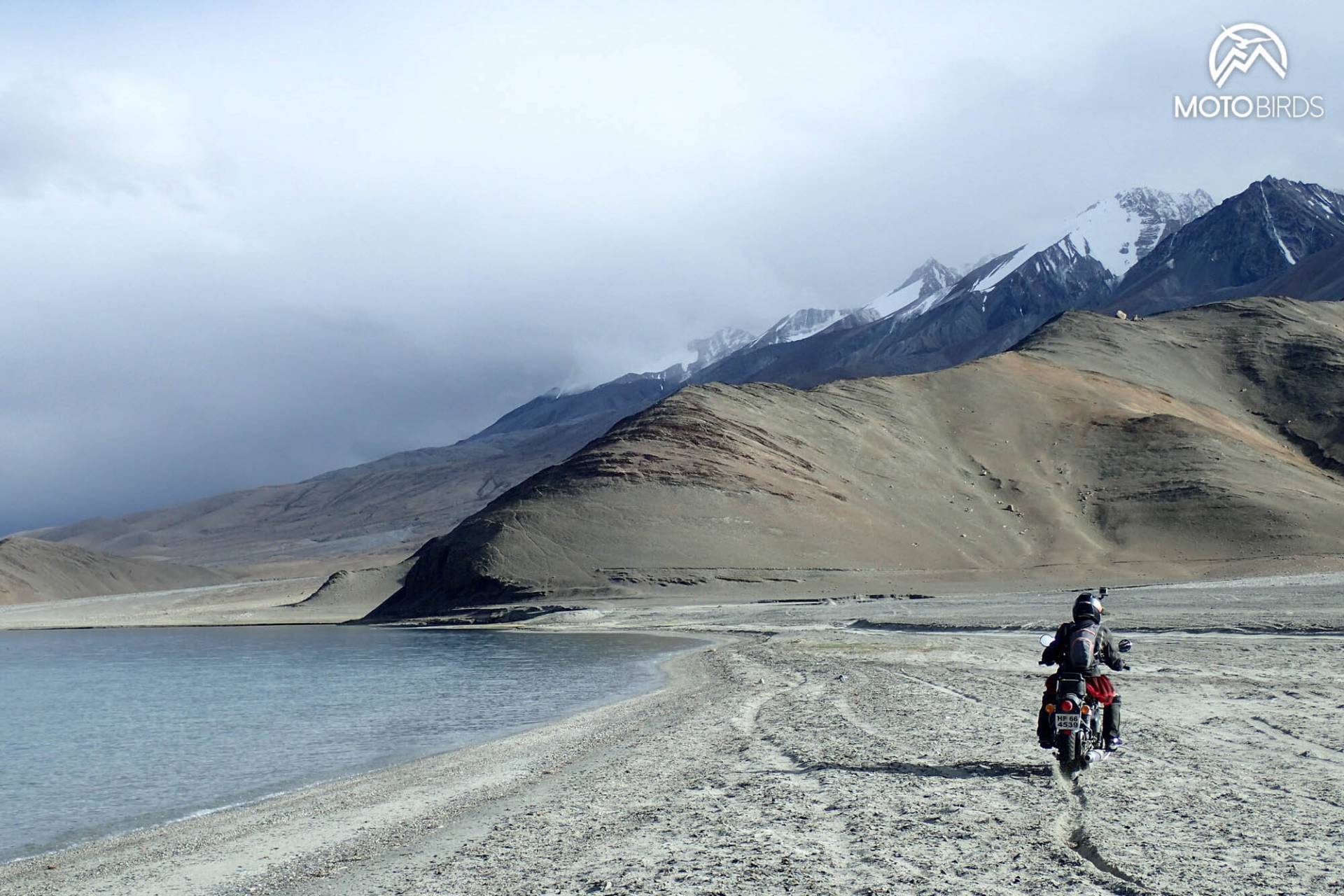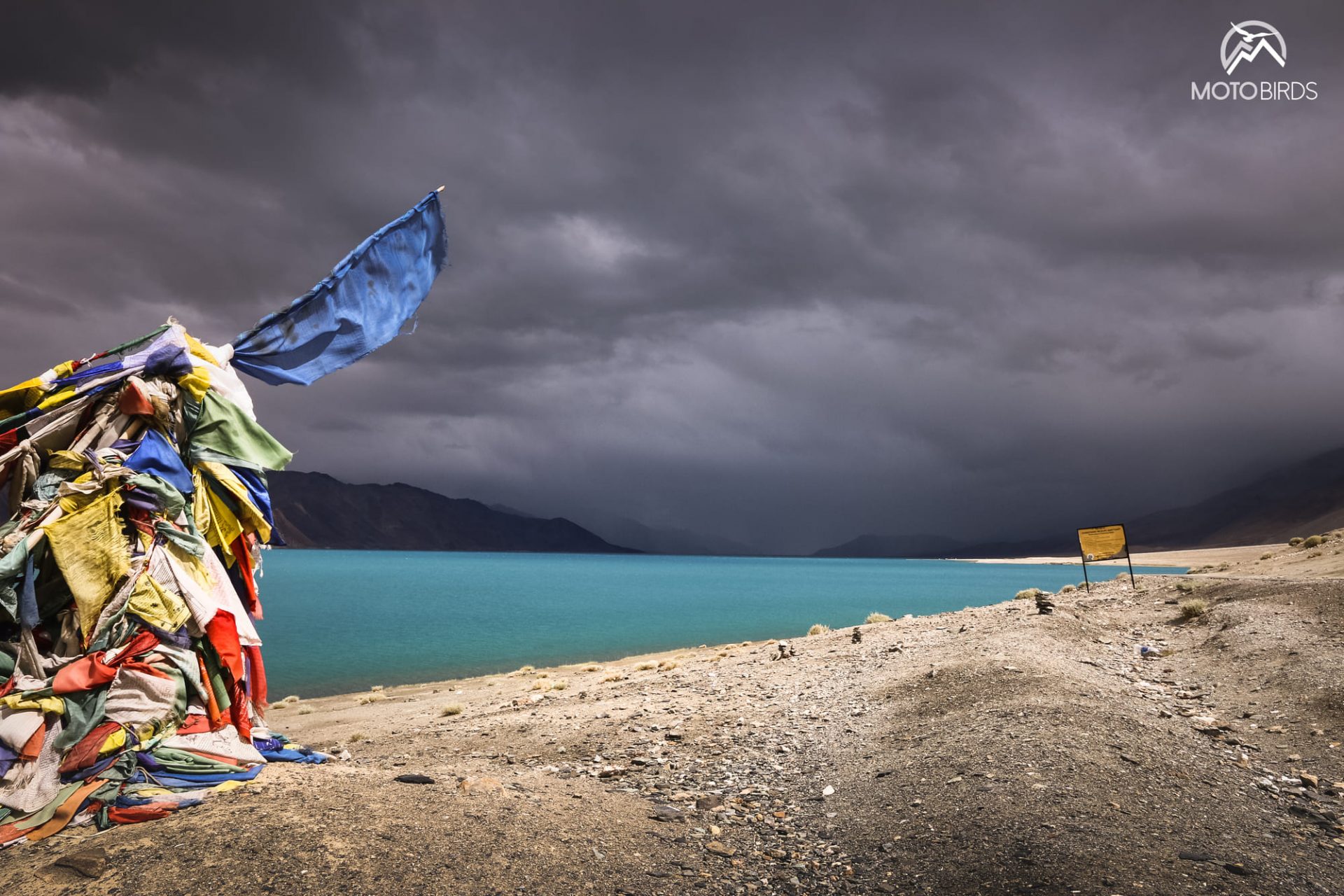 On a motorcycle in the Himalayas, you move away from the beaten trails
The Himalayas are more than just stunning landscapes. They are also people who have been cultivating tradition for centuries. We visit small villages located far from tourist trails. The people here are kind. The language barrier doesn't matter. Not only does the MotoBirds Team speak 9 languages in total, but we also use the help of a local guide. We get along easily!
By the way, we have to admit something to you. We were concerned whether Indian cuisine in a poor Himalayan edition would appeal to the participants of our expeditions. And you know what? There were complaints, but only from people who thought they would lose a few kilos on the trip.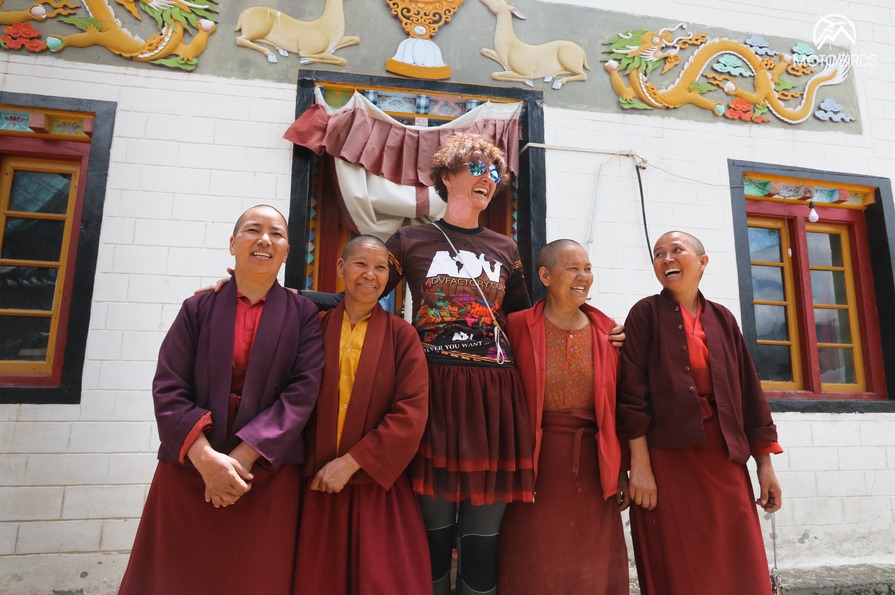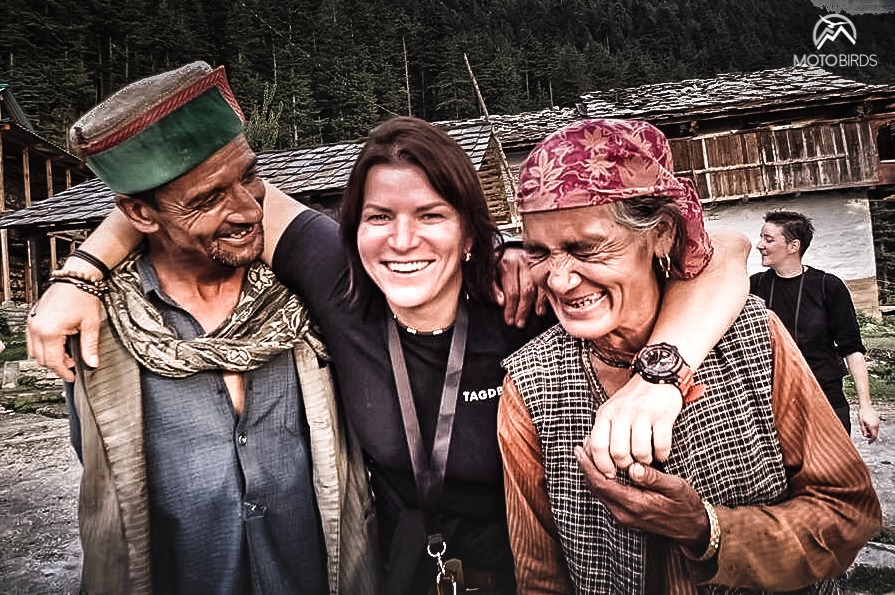 Buddhist monasteries
With Women-Only group (Orlice) we visit a friendly Buddhist monastery located near Keylong. It's not easy to get there. The visit of guests is a surprise for the nuns, because they have no contact with people on a daily basis. Thanks to this, we find them at their everyday tasks. You can read more about ladies meeting with Buddhist nuns in the article that appeared recently on our blog How it all began.
In the Himalayas we also drive on motorcycles around Little Tibet. The descendants of the Tibetans who settled in these areas around 1000 years ago live here, so the presence of Buddhist monasteries is not surprising. One of the largest we visit is located at an altitude of over 4000 meters above sea level. Key Monastery. The view that spreads from it is worth a trip to the other end of the world in itself. By the way, a little curiosity, the monastery is one of the training centers where future lamas are educated.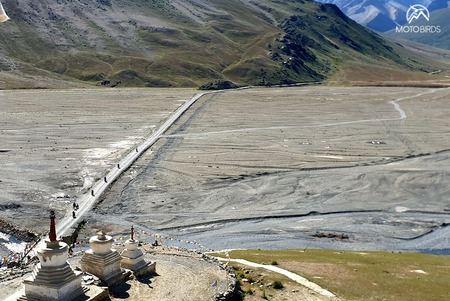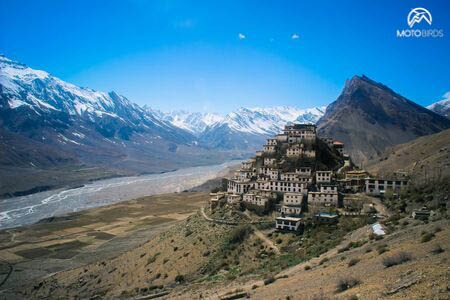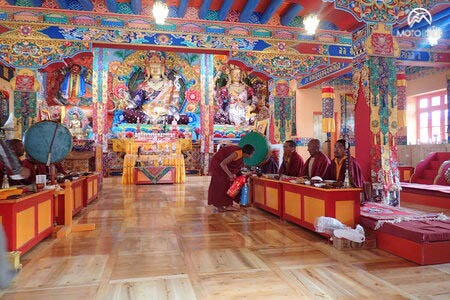 Do you like getting to know the world inside out?
On a motorcycle tour in the Himalayas, we get to know India inside out, local and not "contaminated" by the Western pace of life. Here you can still find balance and slow down for a while. We even managed to catch this vibe on our 26-minute video, so go ahead and watch our first Women-Only group in the Himalayas.
It is beautiful here, although this part of India is more harsh. However, it still delights with a riot of colors and fragrances. The challenge is the height, because no one knows how they will react to it. That's why we have oxygen (O2) cylinders with us. Safety above all! Even more importantly, as on this tours we climb one of the highest passes admitted to vehicular traffic in the World – Khardung La.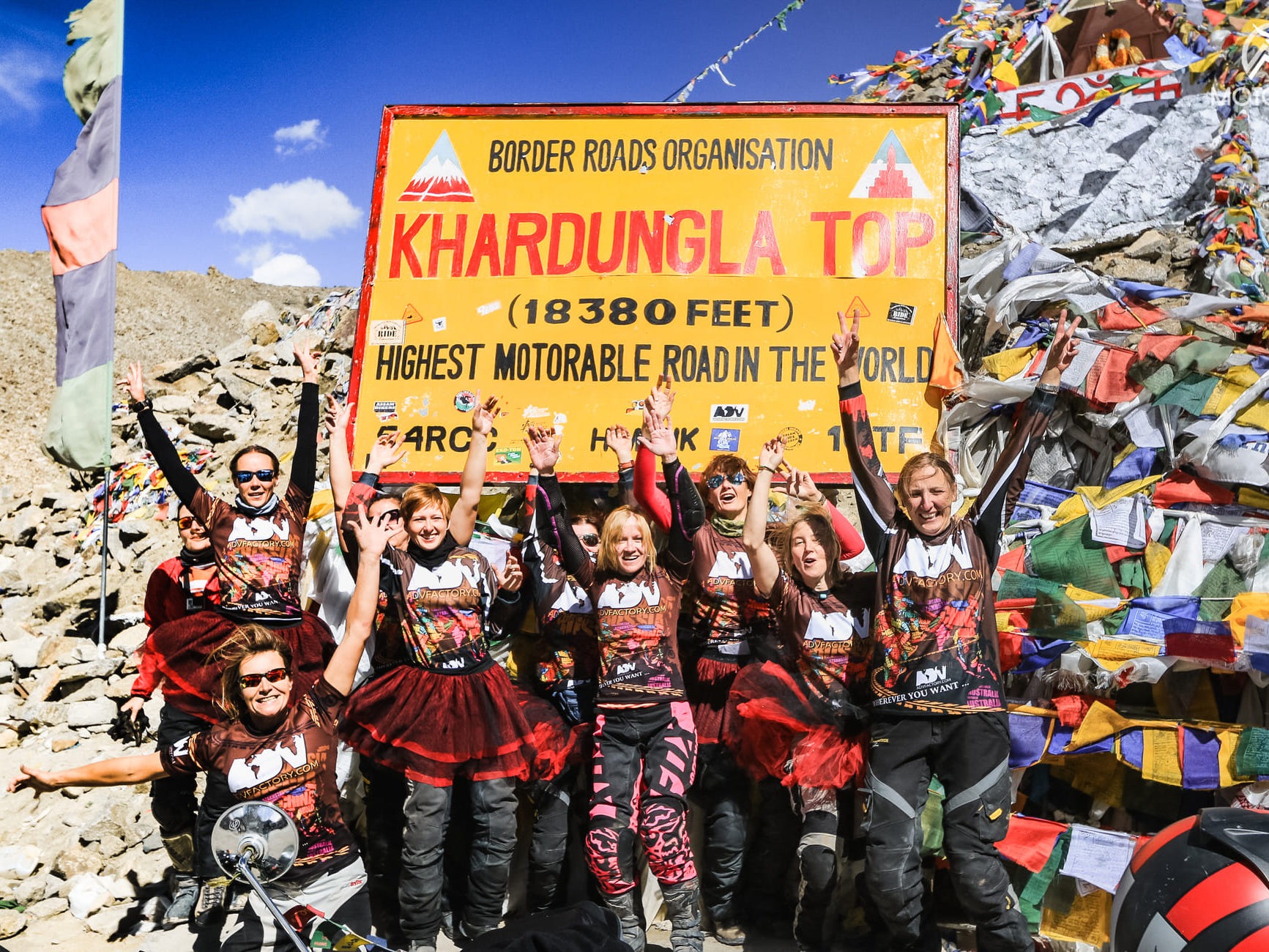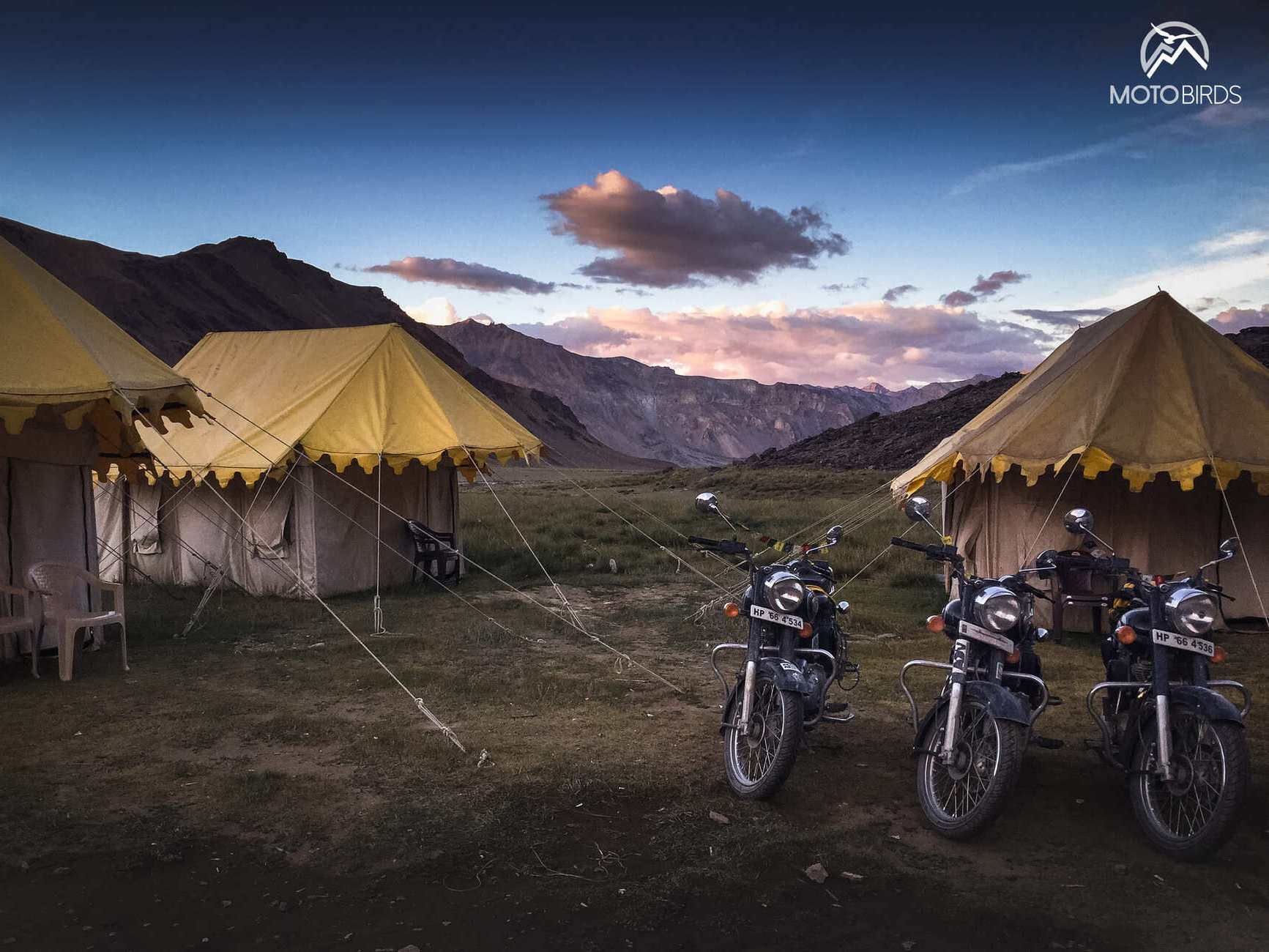 By motorcycle in the Himalayas – we still have places
Finally, we want to share links to our offer for 2023 with you if after reading this article you want to have such Himalayan experience ticked off of your wish-list.
Our tours lead through new roads, opened during the pandemic, so foreigners have not had many opportunities to ride them yet. You can feel like Marco Polo, only better, because traversing the route on a motorcycle. Exciting, right?