What is worth knowing before you go on a trip to Vietnam?
A journey to the other side of the world is a serious matter. On one hand, you feel curiosity and a thrill of excitement. On the other hand, you may wonder if your choice of destination for an adventure is the right one for you. A trip to Vietnam is an excellent choice! Vietnam is a terrific choice for adventure lovers, pretty good cuisine, beautiful and surprising landscapes, history and hospitable people. To really make the most of every moment of this tour, in the best possible conditions, check out a few hints!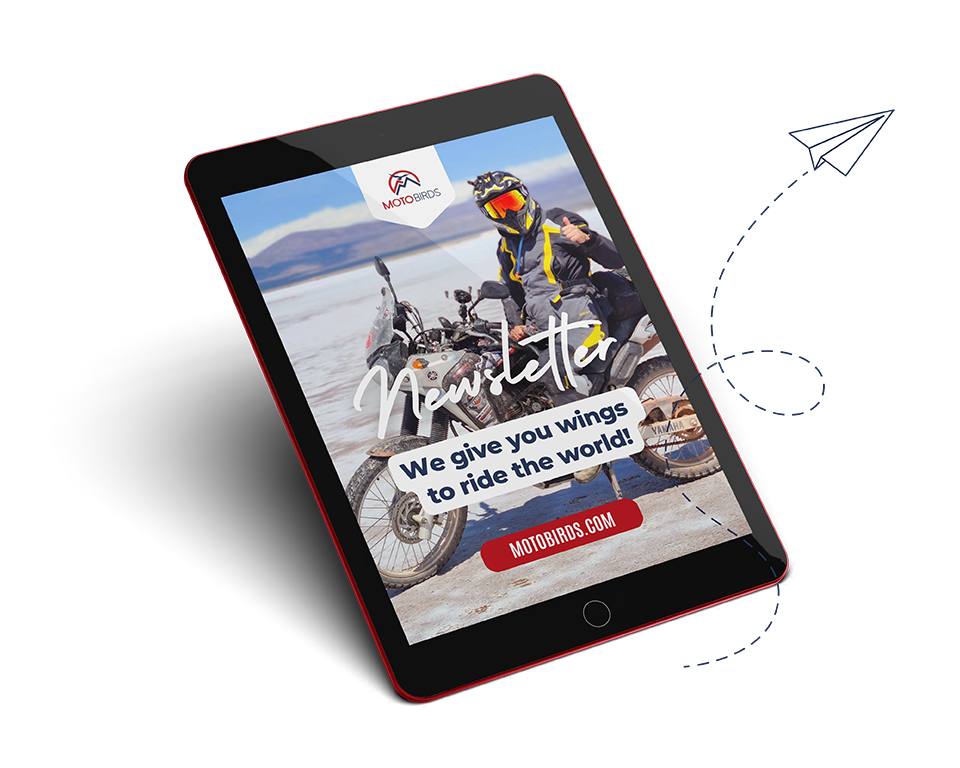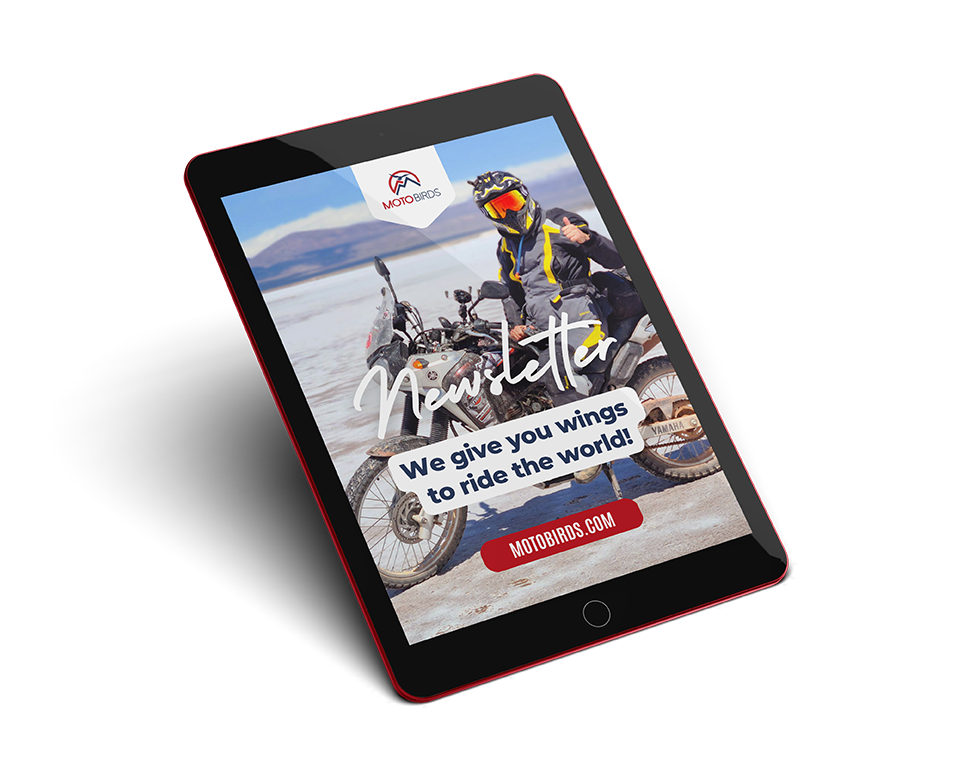 Newsletter subscribers get more!
Join MotoBirds Soaring Newsletter and don't miss any important content, gear tests, travel inspirations and newest offers in the future! We'll also let you know about fresh publications on our blog.
Different country – different culture
In Vietnam, you better be prepared to dance to the beat of a different drum. It's a well-known fact that every country has its own unique customs, and Vietnam is no exception. So, before you find yourself in a cultural faux pas, let's take a moment to explore a couple local traditions.
Let's start with the cash! Money is a big deal in Vietnam, and it's important to know the dos and don'ts of handling your hard-earned cash. For example, if you want to show off your good manners, make sure to use both hands when giving or receiving money. It's a sign of respect and politeness. And while we're on the topic of money, don't even think about picking up any loose change you see on the ground. It's not just a random penny, it's meant for the dead! During funeral processions, Vietnamese scatter small amounts of money along the route to help the deceased pay their way to the other side. So, let's just leave that change where it is, shall we?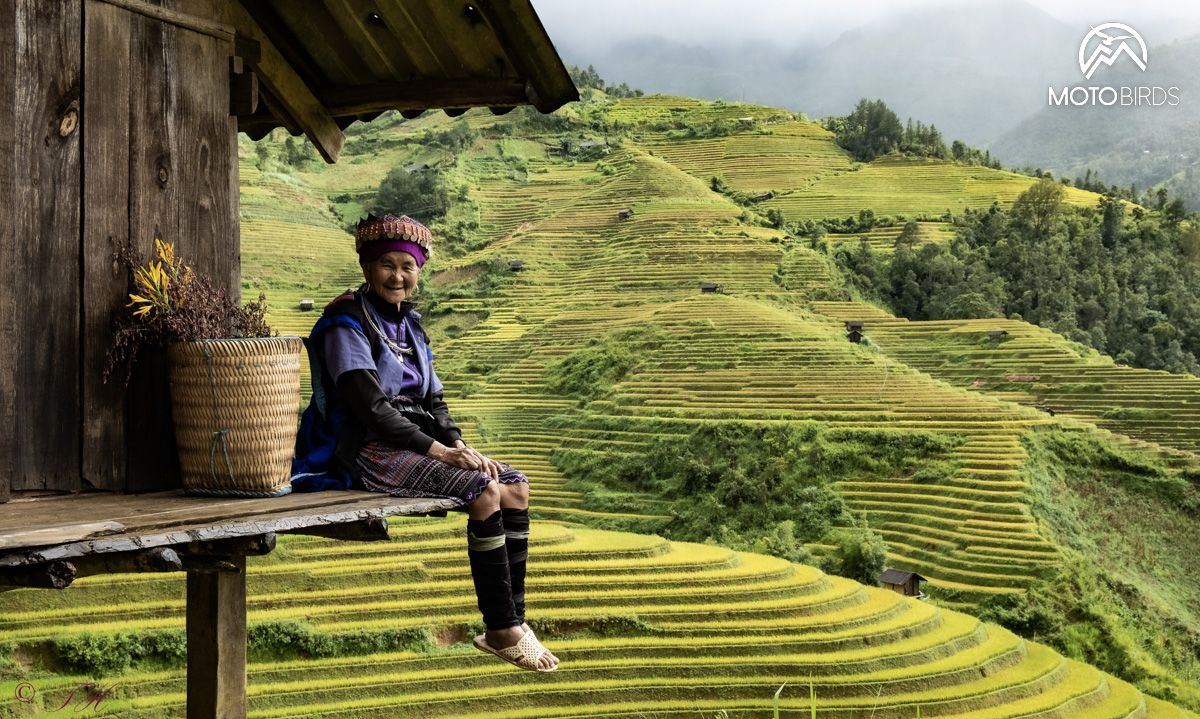 Now, you might be wondering why we're talking about the dead. Well, that's because the Vietnamese take their afterlife pretty seriously. They believe that by failing to pay the toll, the soul will be stuck in the land of the living. So, if you want to make it to the other side without any trouble from the evil forces, be sure to show some respect and follow these cultural customs.
So, there you have it, folks! A crash course in Vietnamese culture.  And always keep an open mind and a sense of humor. After all, that's the best way to experience a new culture.
So, you're heading to Vietnam? 
That's awesome! But before you pack your bags and go on a trip to Vietnam , there are a few things you need to keep in mind if you want to avoid some embarrassing mishaps.
First things first, when visiting temples or private homes, be sure to take off your shoes before entering. It's a sign of respect and cleanliness. And speaking of cleanliness, if someone offers you Tug Lao (a strong tobacco), make sure to smoke it while sitting down. Trust us, you don't want to find yourself passed out on the ground after just one puff!
Now, let's talk about shopping. In Vietnamese markets, haggling is not just encouraged, it's practically mandatory! 
Don't be afraid to negotiate the price down, but remember to be polite and avoid any personal attacks on the seller. Vietnamese people are honest and patient, but if you push them too far, they might just lose their cool.
And finally, when it comes to drinking, be prepared to show off your strong head. Vietnamese people take their alcohol seriously and love to test each other's limits. But be warned, they have the home advantage and are used to the local climate, so pace yourself!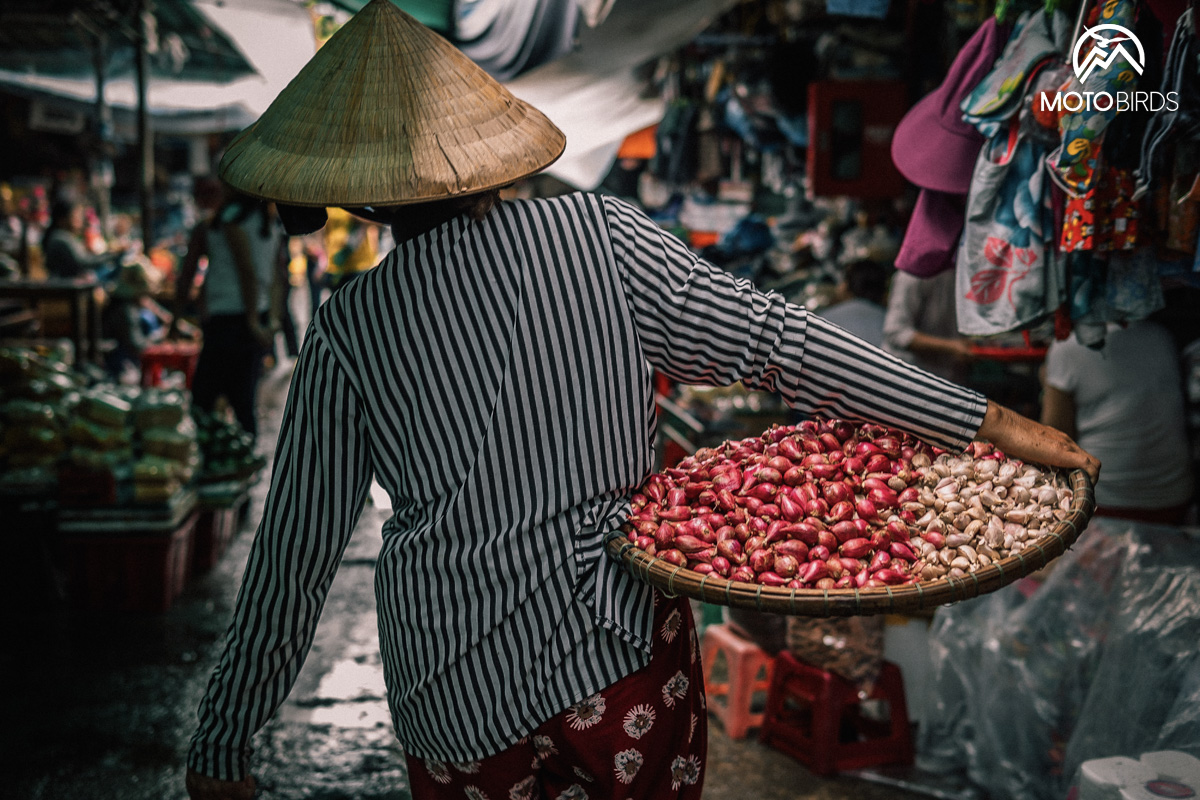 TRIP TO VIETNAM – Safety matters
It's considered one of the safer countries in Asia, with friendly locals always ready to lend a hand. But as with any trip, it's important to keep your wits about you and use some common sense.
If you're planning to explore the big cities, consider taking a group tour with MotoBirds. It's a safer option that will help you avoid any potential dangers. And speaking of potential dangers, be careful with your motorcycle helmet. They have a tendency to go missing in Vietnam, so always keep them close to you.
Now, let's talk about shopping. Vietnamese people are generally honest, but as a foreigner, you might encounter inflated prices. See above about haggling. Always ask about the price before buying anything and prepare to discuss. And when it comes to souvenirs, be aware of the restrictions on exporting cultural goods, animal based souvenirs or antique items. You don't want to find yourself in trouble with the law!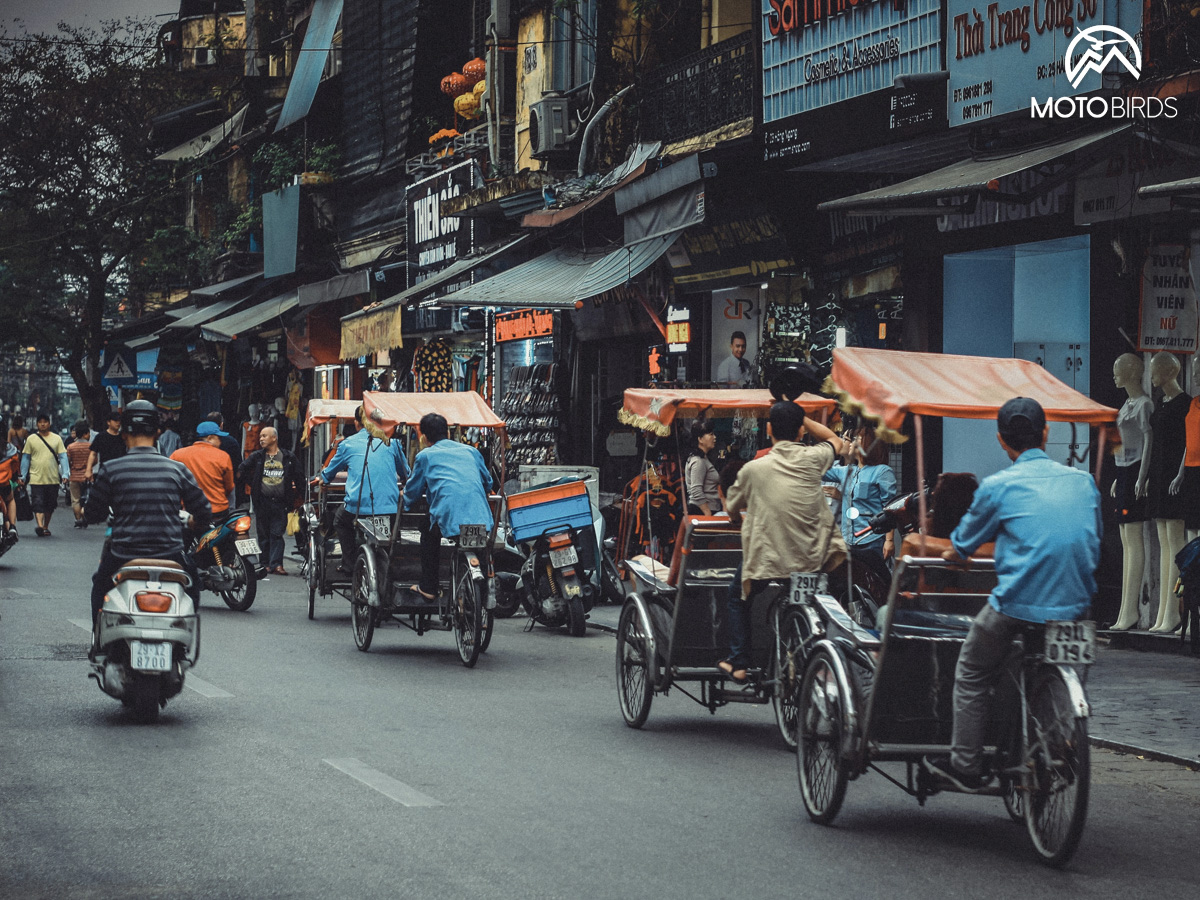 Last but not least, when it comes to traffic, let's just say that adherence to traffic rules is not exactly a strong point in Vietnam. Keep a watchful eye on the road and approach traffic signs with moderate confidence. You'll quickly notice that after a few scary moments traffic somehow is quite manageable, despite the millions of scooters on the road. And if you're joining a MotoBirds tour, check out the trip classification to get an idea of the type of routes and degree of difficulty.
What to wear ON A TRIP TO VIETNAM
Before you rev your engine, let's talk about your outfit. You'll need something safe, comfortable, and appropriate for the conditions. We've got some tips in our article on what to wear for a motorcycle trip in Latin America. It's pretty universal, so it'll come in handy no matter where you're riding.  In Vietnam, it'll be hot and quite humid. If  you get caught at the tailend of the monsoon rain, it can really pour down as well. 
And speaking of riding, Vietnam is a loooong country, stretching over 1,650 kilometers from north to south. That means the weather won't be the same in the North as in the South. In the central part of the country, you might encounter frequent rain from September to December, so make sure to pack some rainwear. And in the southern part, the tropical heat will make you sweat! Don't forget your summer clothes and a good sunscreen.
Just remember to stay safe and be mindful of safety in your riding gear choice. And if you happen to be a sun worshiper, check out our article on Costa Rica.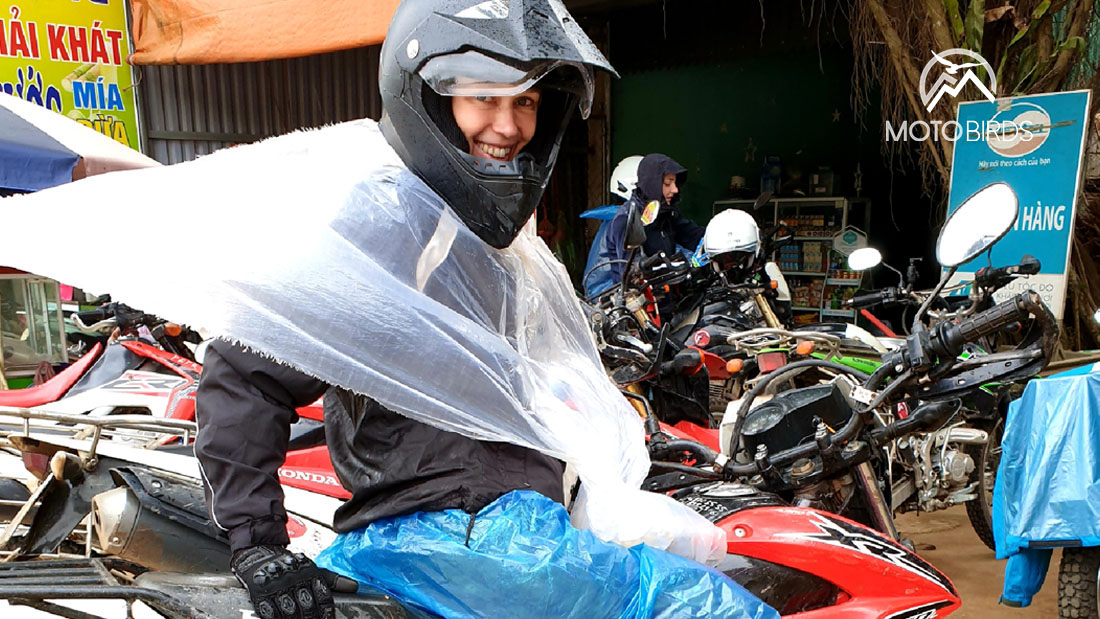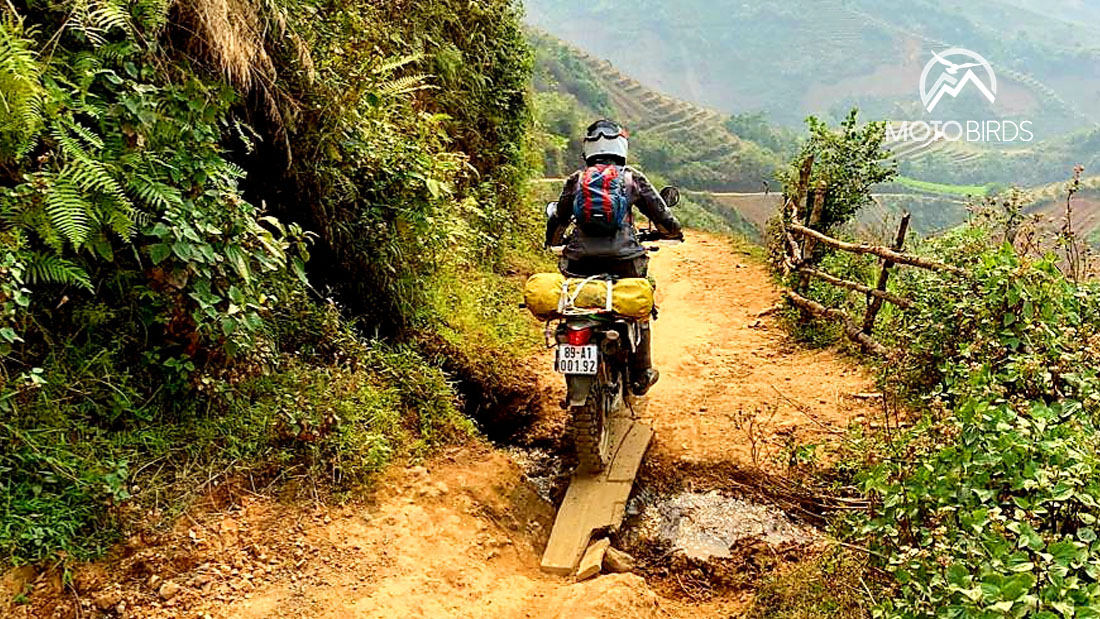 Foodies anywhere?
Are you ready for a culinary discovery? Vietnam has some of the most mouth-watering cuisine in the world, influenced by Chinese and French flavors. Vietnamese food is all about the 5 elements, with each flavor corresponding to one of them. It's like a tasty science experiment! If you think you'll find the same as in the local Vietnamese restaurant from back home, you're wrong.
Spices and fish sauce are added to almost every dish, giving it that distinctive Vietnamese flavor. Wok-fried dishes are also a popular street food option, cooked quickly at high temperatures for maximum deliciousness. And don't forget the sticky rice, sprouts, and lettuce, the perfect accompaniment to any meal.
What's really great about Vietnamese cuisine is its focus on fresh ingredients. Vegetables, pickles, fish, seafood, lemongrass, and mushrooms all come together in a rainbow of flavors. And the central part of the country is a vegetable and fruit paradise, with restaurants competing to create the most grandiose menus.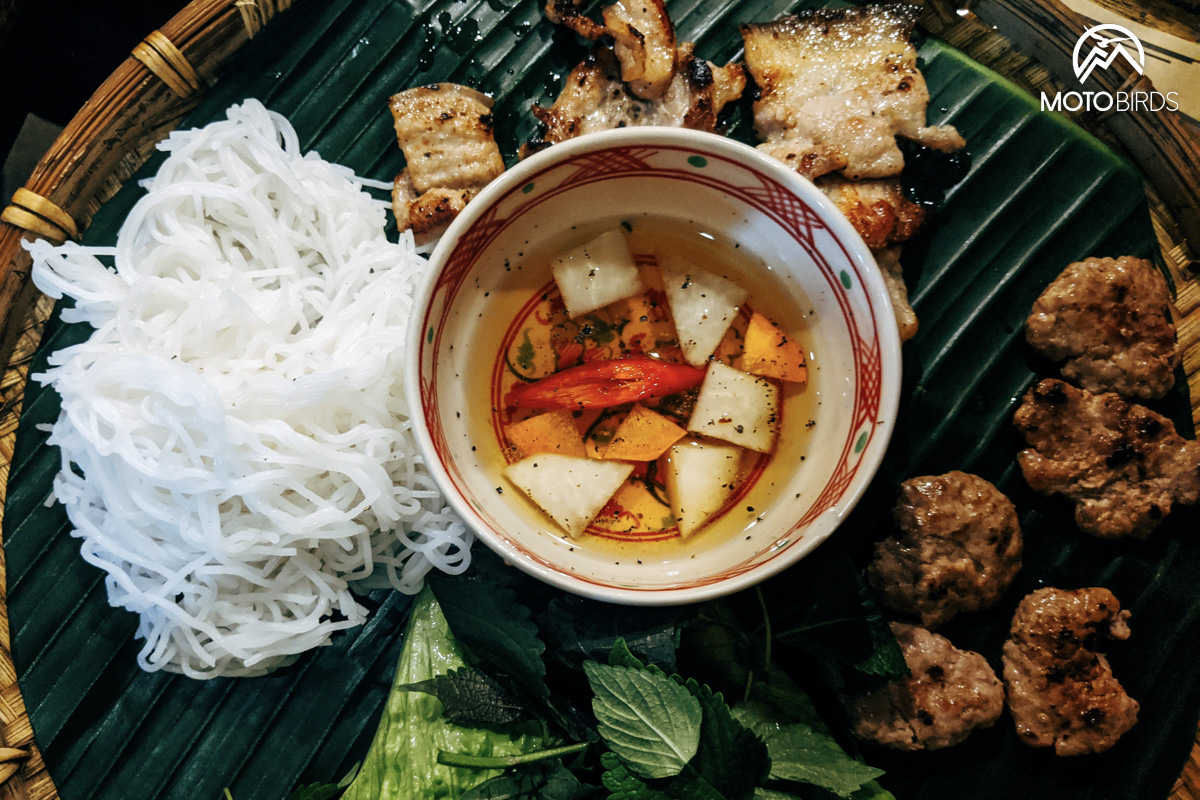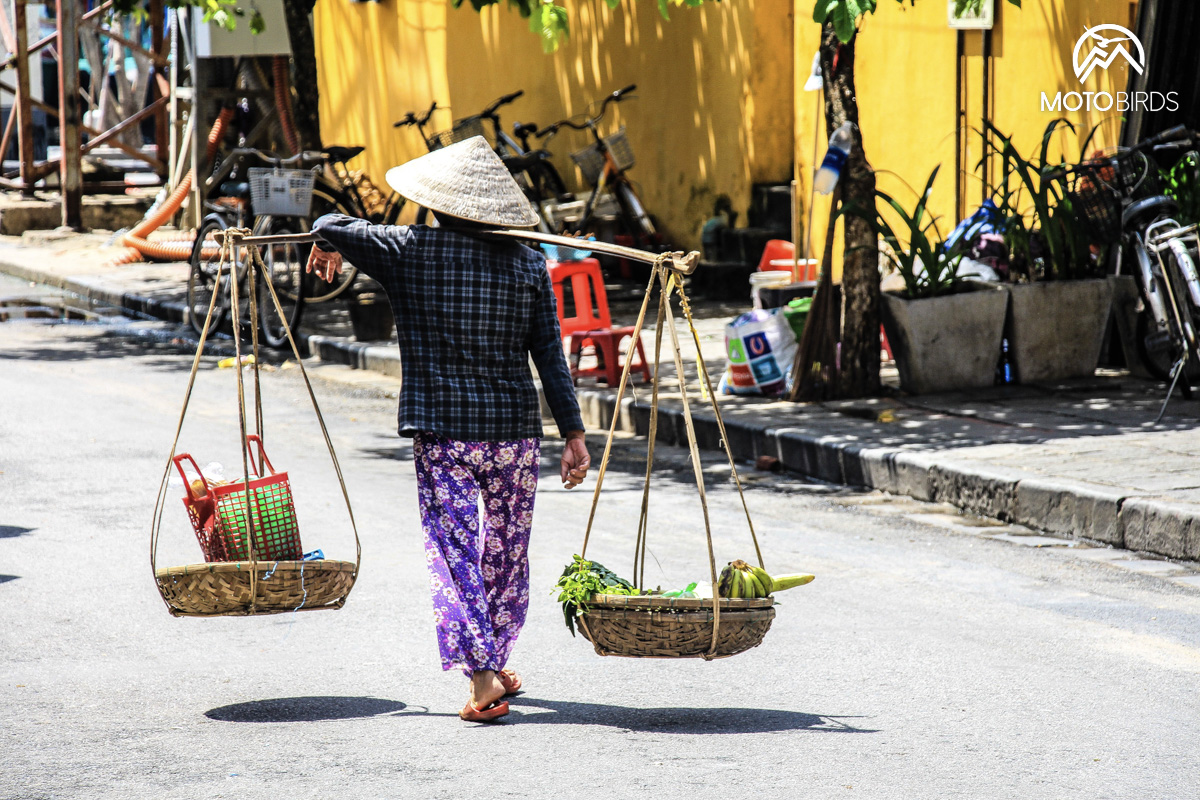 But the real standout of Vietnamese cuisine? Hot soup for breakfast! And if you need a caffeine boost, Vietnamese coffee is strong and sweet, getting sweeter the closer you get to the equator. And if you're feeling adventurous, try a drink made from bird's nest and white mushroom. It's sweet, luxurious, and costs a whopping $2,500 per kilogram for those rare ingredients.
Bon appétit!
What vaccinations?
When you embark on an expedition with MotoBirds, you get information from us about mandatory and recommended vaccinations in the country. We will also inform you what to do to avoid health problems (for example, in Vietnam, don't drink tap water and avoid ice cubes). Vietnam is a very different environment and climate for Europeans, making them more vulnerable to disease than locals, so prevention is important. Remember that Vietnam is a tropical country, and this means that it is imperative that you follow rules to protect your health.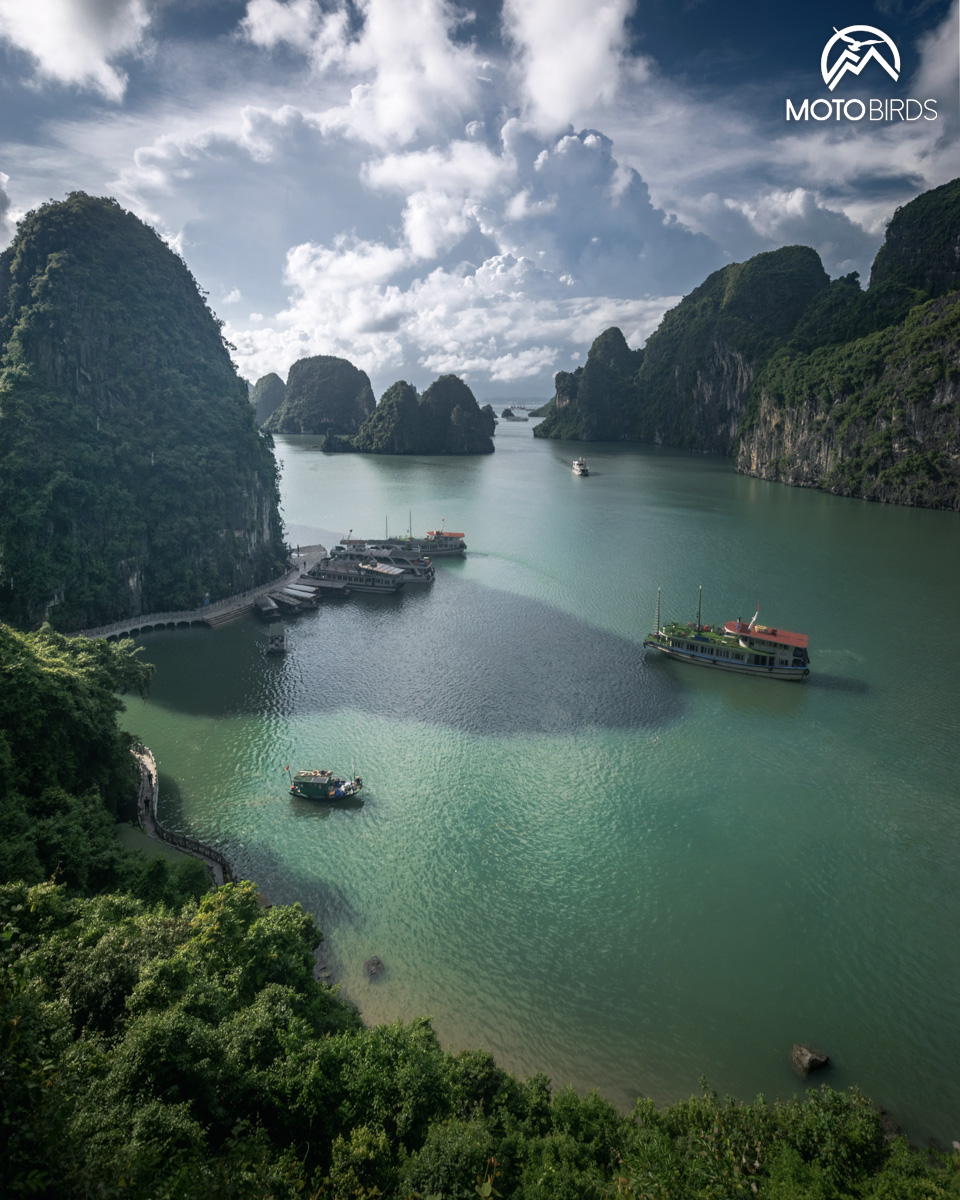 Most diseases in Vietnam are carried by mosquitoes, including malaria and dengue fever. There is no vaccine for both diseases. So you must reduce the chances of being bitten. Fortunately, this is possible, so be sure to take tropical mosquito repellent with you. Use mosquito nets on site. Mosquitoes have a habit of moving around in search of dinner. It may be that you will have a great vacation in Vietnam and not see a single mosquito. It may also happen that you hit a time and place where mosquitoes are quite numerous. It is impossible to predict this, so you need to protect yourself.
Before your trip, you should also think about taking the recommended vaccine for such diseases as:
– Hepatitis
– rabies,
– tetanus,
– yellow fever.
TRIP TO VIETNAM – Paperwork
To enter Vietnam, you must have a valid passport. Moreover, citizens of some countries (including Poland) are also required to have a visa. Depending on the purpose of your trip, a single-entry or multiple-entry visa is issued. You can apply for a visa at Vietnam's consular offices or obtain one at the country's border after obtaining a letter of invitation. It is also possible to obtain a single-entry visa to Vietnam via the Internet. Such a visa is valid for 30 days and is not honored at all border crossings. If you're going on a trip to Vietnam with MotoBirds, rest assured, we'll help you take care of the paperwork.
Also keep in mind that you need to bring your international driver's license with you. That is, of course, if you intend to drive a vehicle in Vietnam. If you are going with us on the trip as a passenger, this point does not apply to you.
And one more important point. Before you leave, make sure with your mobile network operator whether you will be able to make calls while in Vietnam. Quite a few mobile networks unfortunately do not support this area. The solution then is cards purchased locally. However, it is worth being prepared!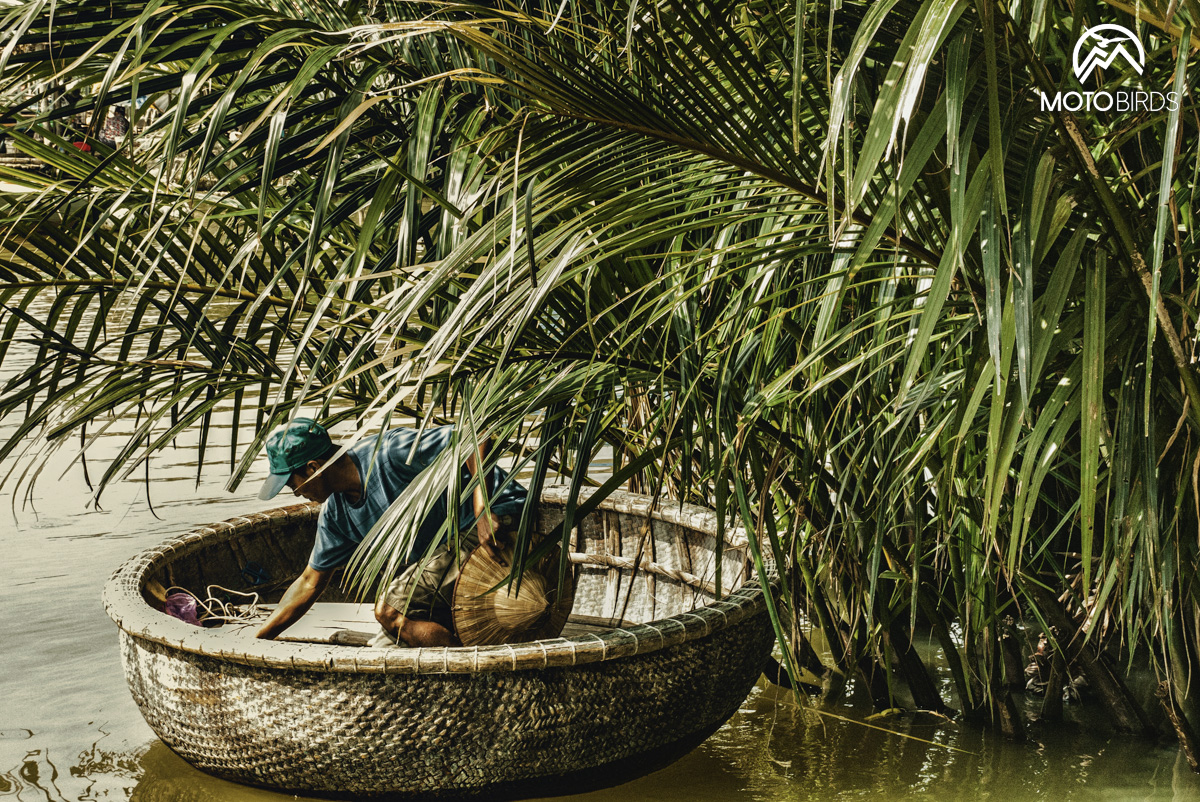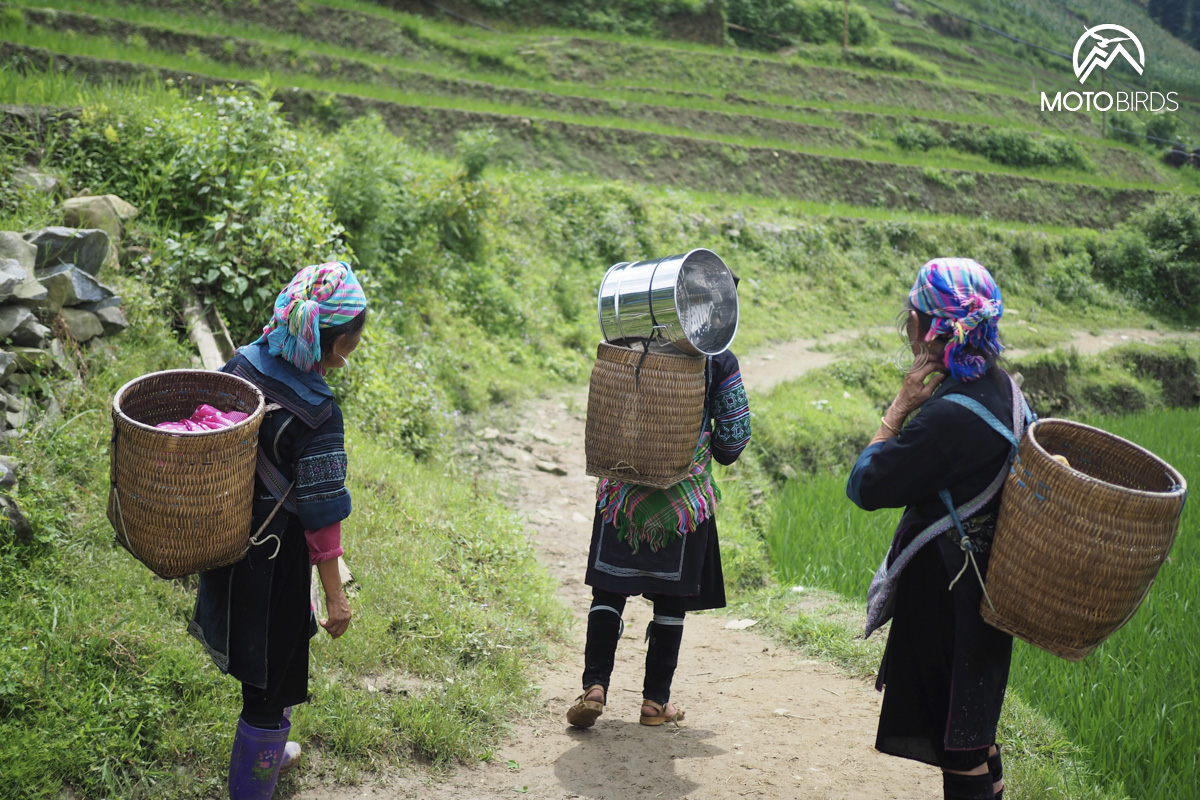 Just a list of the most necessary items …
A baseball cap, string bags or mosquito bite soothing cream. Before you start packing, make a list of the things you will need. Think through each item on the list. After all, you want to carry lightweight luggage, so prioritize utility over quantity. Of course, when setting out with MotoBirds, you'll get a checklist for ease of use. We already have a lot of experience in packing luggage for expeditions…. 
Vietnam is a wonderful and diverse country. It is worth seeing and feeling its unique atmosphere. We are glad that expeditions to Vietnam have returned to the MotoBirds expedition calendar. We believe that this is a country that will appeal to both lovers of travel in groups and those enthusiasts who usually choose to go solo!