International motorcycle shipping made easy: how to ship your bike anywhere
Ready for the big adventure? If you're planning to ride around the world or explore another continent, motorcycle shipping is on your to-do list. While many riders worry about motorcycle shipping being a complex, expensive, and arduous hassle, it doesn't have to be. Knowing the cheapest international shipping routes and picking the right shipping agent can make the whole process quick, easy, and painless.
Here's what you need to know about international motorcycle shipping.
CHEAPEST INTERNATIONAL MOTORCYCLE SHIPPING ROUTES
Shipping your bike across oceans can be costly, but if you're smart, you can save thousands of dollars. The first thing you need to decide is where you're going, as some international shipping routes are significantly cheaper than others. Being flexible with your routes is a sure way to save!
SHIPPING FROM EUROPE TO SOUTH AMERICA
One of the safest motorcycle shipping routes from Europe is to South America, in particular Chile. Poland – Chile sea freight, as an example, takes about four to five weeks. Hamburg – Chile – three to four weeks. The cost starts  from 1,850 EUR one-way (€2,350 return trip). Shipping your motorcycle from Europe to South America will give you access to ride South, Central, and North America, so you're saving even more. You can finish your trip in Chile, Colombia or Canada and ship your vehicle back to Europe.
Air freight from Europe used to be a good option.  However Air Canada stopped their "Fly Your Bike" program and you have to look for standard cargo flight offers now.  We have special deals at MotoBirds, but air travel costs have increased a lot over the past two years.  You'll now have to part with a minimum of EUR2,500 one way, plus the cost of your ticket to fly your motorbike and yourself to South America.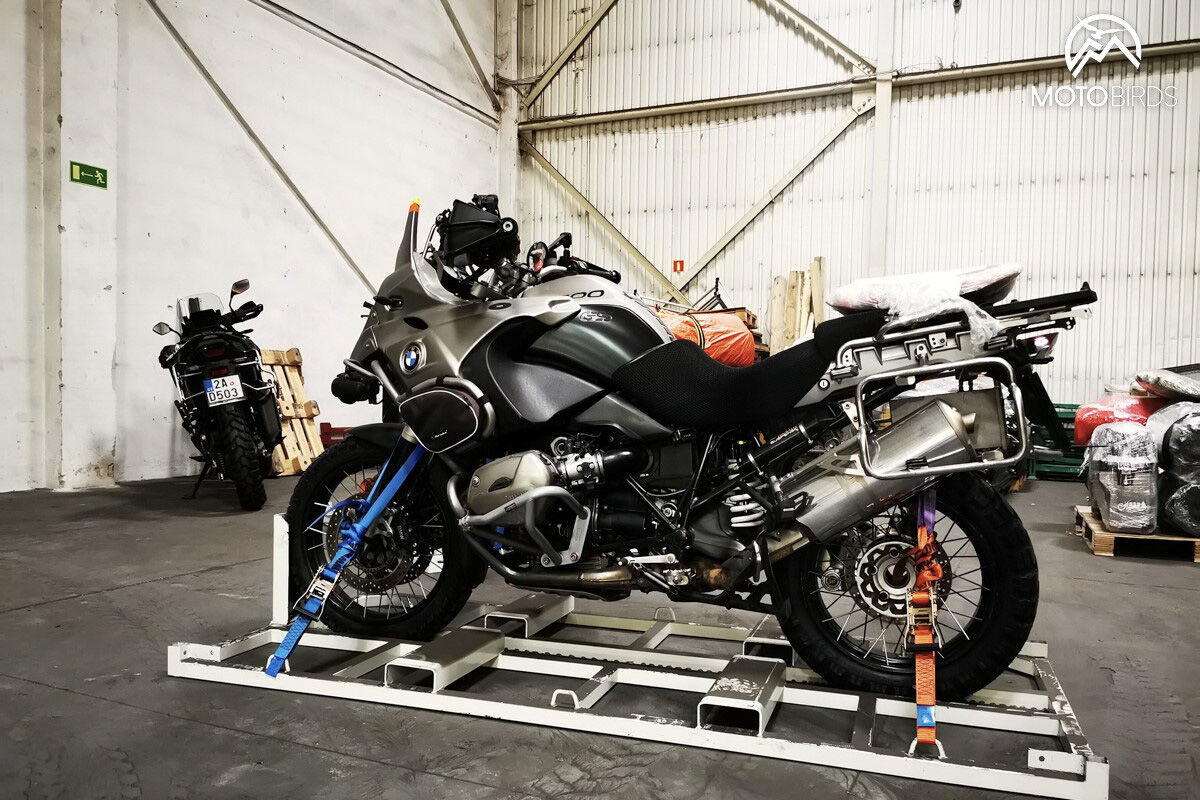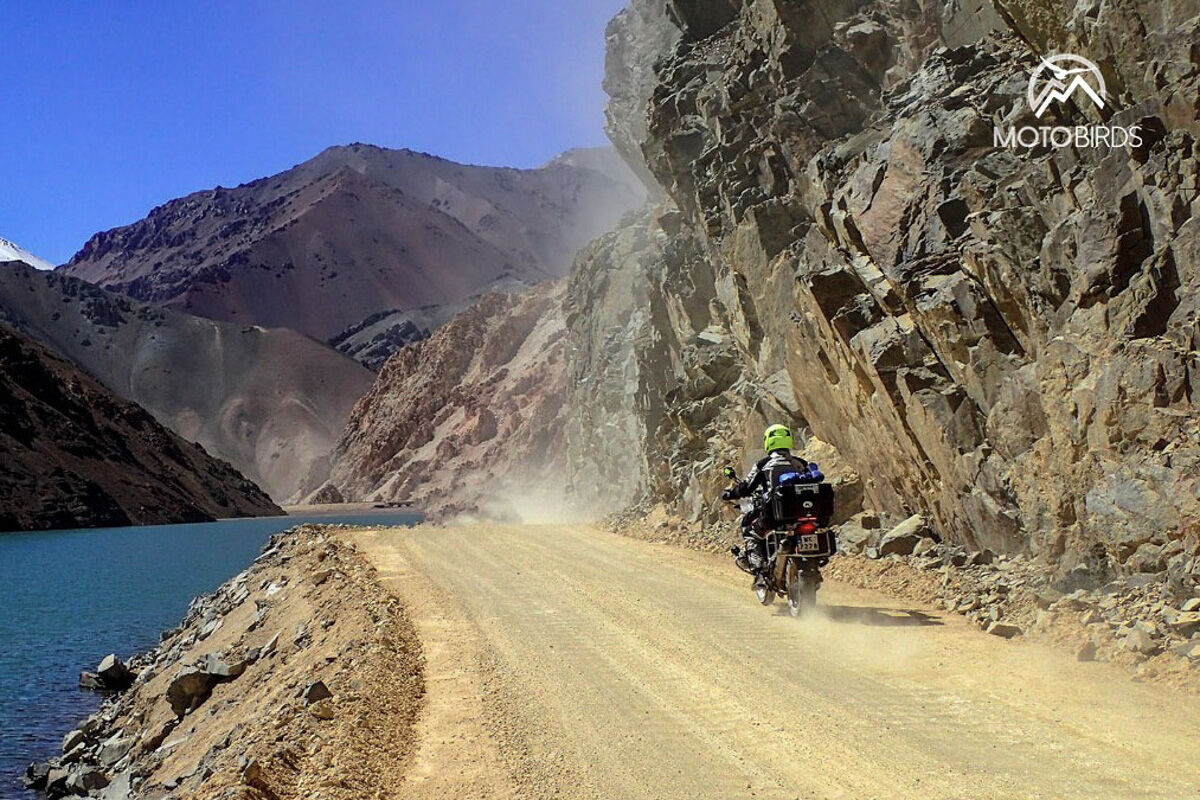 SHIPPING FROM EUROPE TO NORTH AMERICA
Air freight to North America is quite costly. Also the customs and formalities in USA are complicated and costly. Finally, Europeans always face the road insurance issue. It can all be solved of course, but it is not cheap. Therefore, in our opinion, the best option now is sea shipping to and from the East Coast of Canada or USA.
ONE-WAY VS RETURN
As a general rule, return shipping will always be cheaper than one-way. Depending on the route, you may ship your bike to another continent, ride around, then ship it back home. This will be more cost-effective than shipping one-way, then booking another one-way journey back. In MotoBirds we always provide you with an option to book one way or return transport.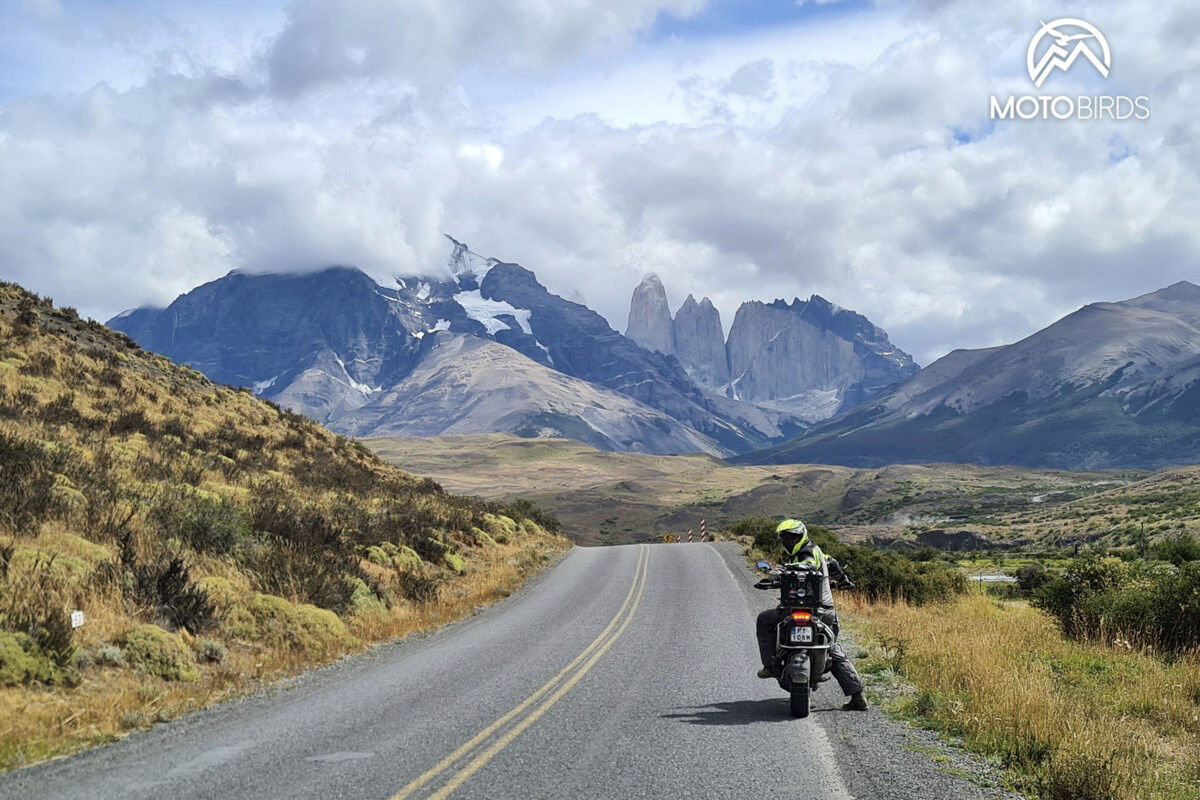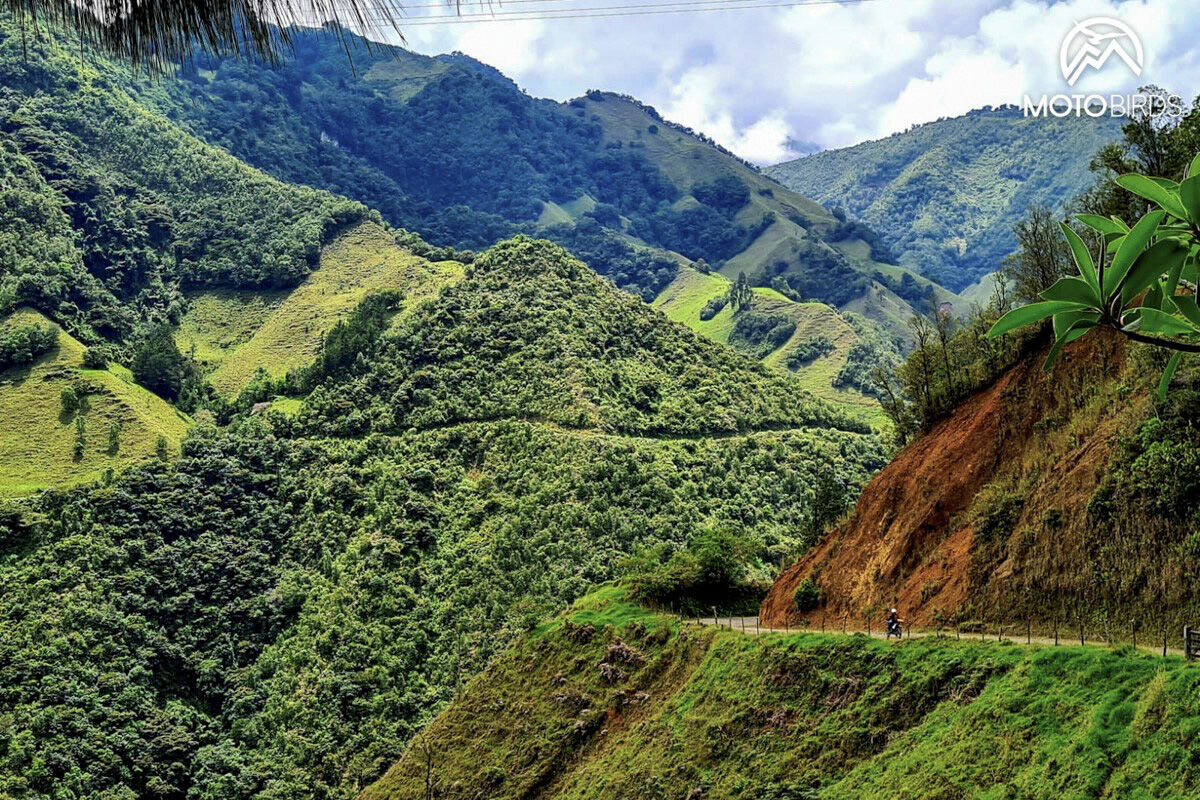 PAPERWORK AND CUSTOMS
Depending on your destination, the paperwork and customs procedures for your motorcycle may vary in degrees of difficulty and cost. If you're traveling independently, you can absolutely do the paperwork and customs yourself. If, however, you'd prefer to simply drop your bike off, then pick it up at your destination and ride, a shipping agent can make a huge difference.
At Motobirds, we are all motorcycle travelers and we ship our own bikes internationally several times a year. We know port authorities and local customs agents in all our destination countries, and we make sure we take care of all the details for you so you can focus on your ride. If you don't have the time to prep your bike for shipping, deal with all the paperwork, and go through the customs procedures, leave your bike with us and we'll deliver it to your destination country hassle-free.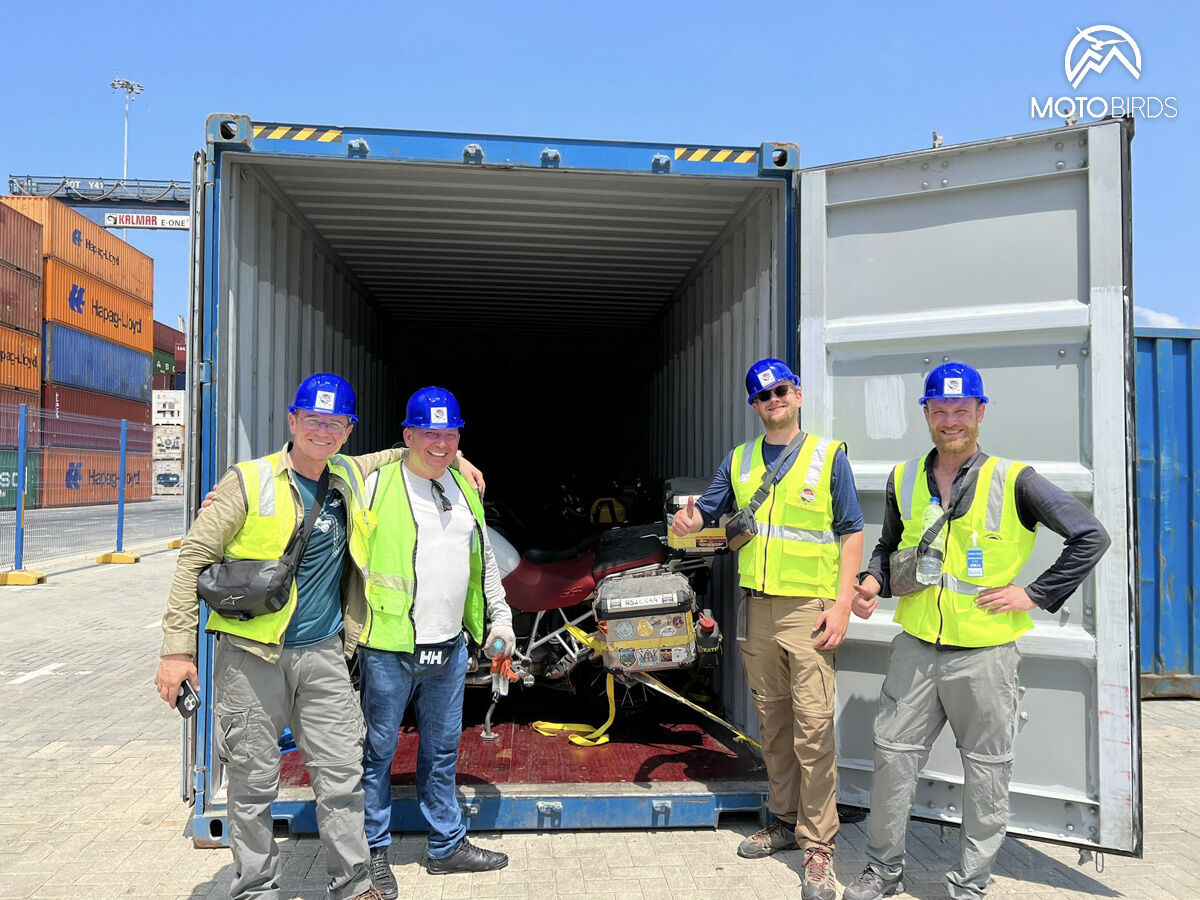 If you want to do everything yourself, we strongly suggest doing your research about the easiest ports to ship to (for example, Santiago in Chile is very effective and hassle-free, whereas Buenos Aires is notorious for corruption and complex customs procedures) and reach out to local agents to help you deal with the paperwork once your motorcycle arrives.
UNIQUE DESTINATIONS
If you're an adventurous soul and want to truly get off the beaten path, chances are, you'll want to ship your bike somewhere less mainstream. Central Asia? Mongolia? Namibia? All of these destinations aren't among the most popular motorcycle shipping routes, so shipping your bike there might require extra research.
It can be done, however. We're prepared to take on any challenge, so if you have a unique destination in mind, just drop us a line and we'll figure out a way to get your bike there!
SAFETY
The least thing you want is to see your bike damaged after a sea voyage to your dream destination. To avoid getting your motorcycle scratched, dented, or worse, always make sure you're shipping your beloved steed with a trustworthy agent. Pay attention to previous customer reviews online, ask around online forums, and inquire about their crating and shipping process. Do they stack bikes? Do they remove wheels? Do they guarantee safe arrival?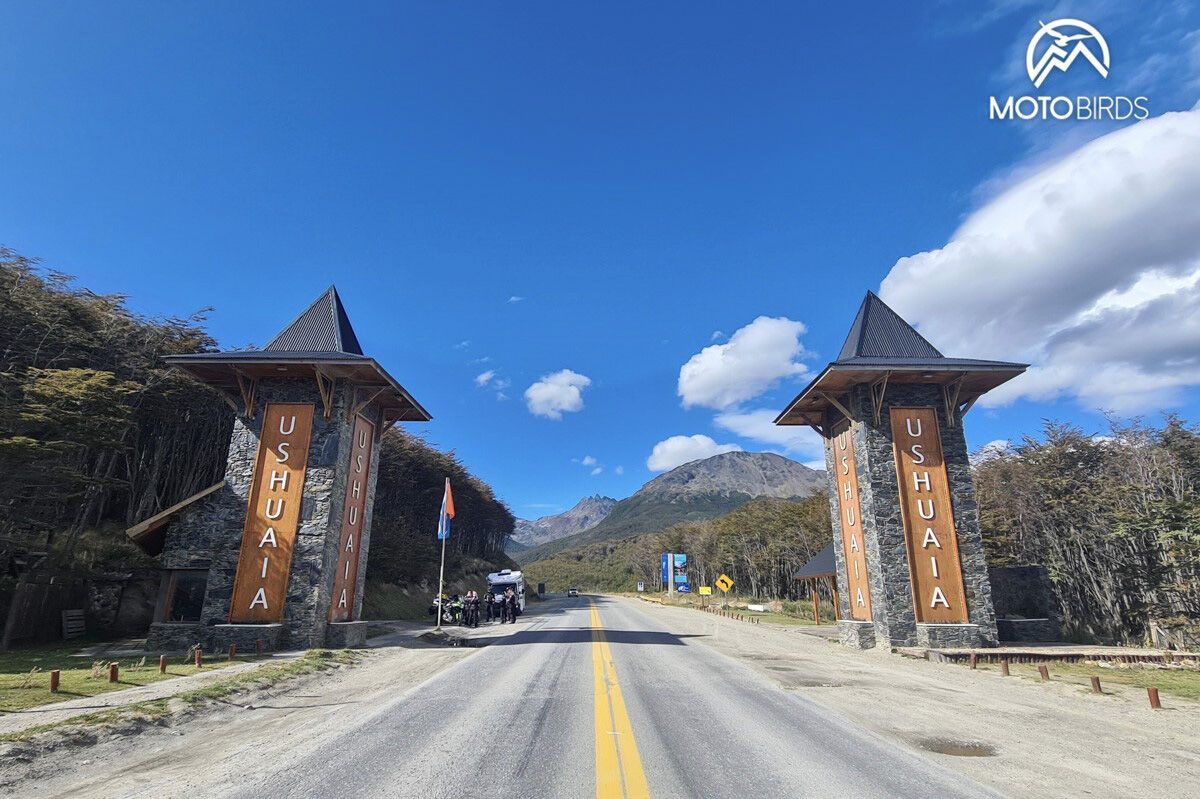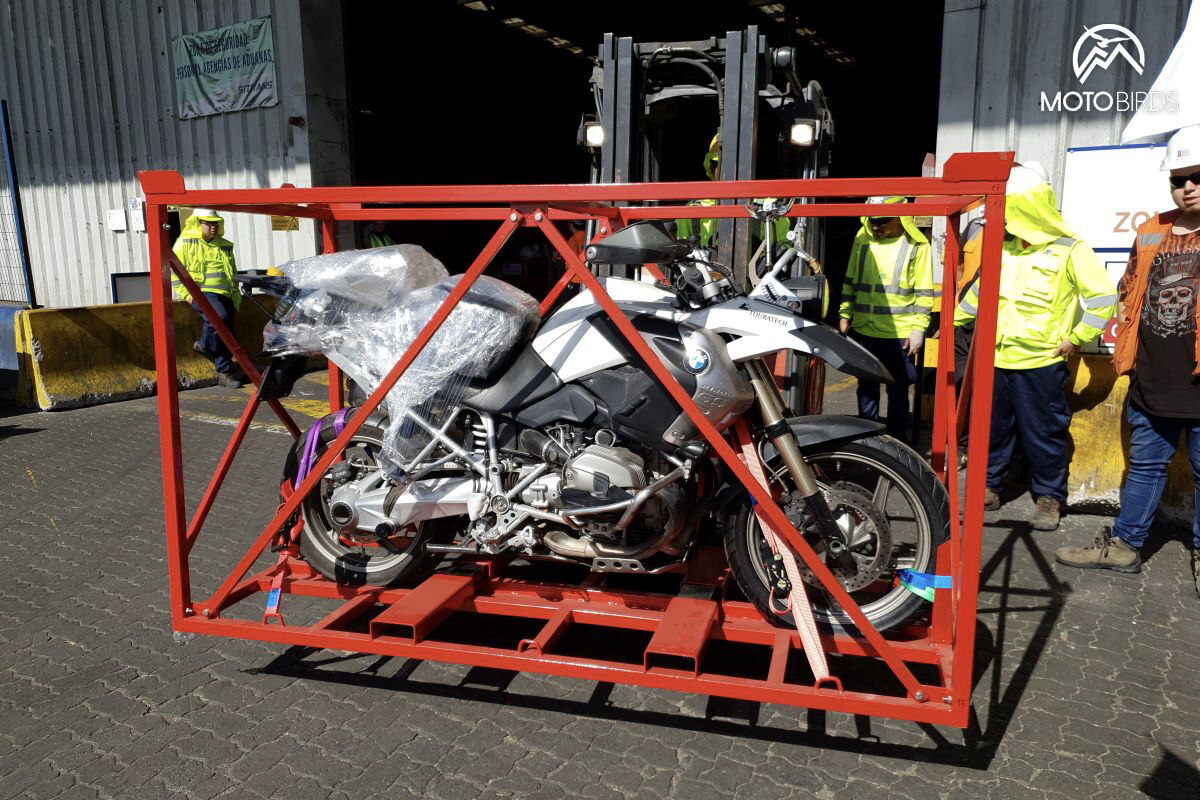 We love bikes just as much as you do, so we treat your motorcycle as our own. For international sea freight shipping, we use specially designed steel crates to ensure your motorcycle is safe throughout the entire process – and we do not remove your wheels, ever.
If you are prepping your motorcycle for shipping on your own, be sure to check and document any and all scratches or dents, clean your bike, remove the windshield if it's too large, and carefully pack and label all the luggage you're sending along with your bike. Ideally, be present at the port and monitor the crating process, as well as the unloading at the port of destination. Always double-check all the paperwork and read the fine print – sometimes, there may be hidden fees or additional charges.
Ready to ride? Check out our upcoming motorcycle shipping dates and let's go!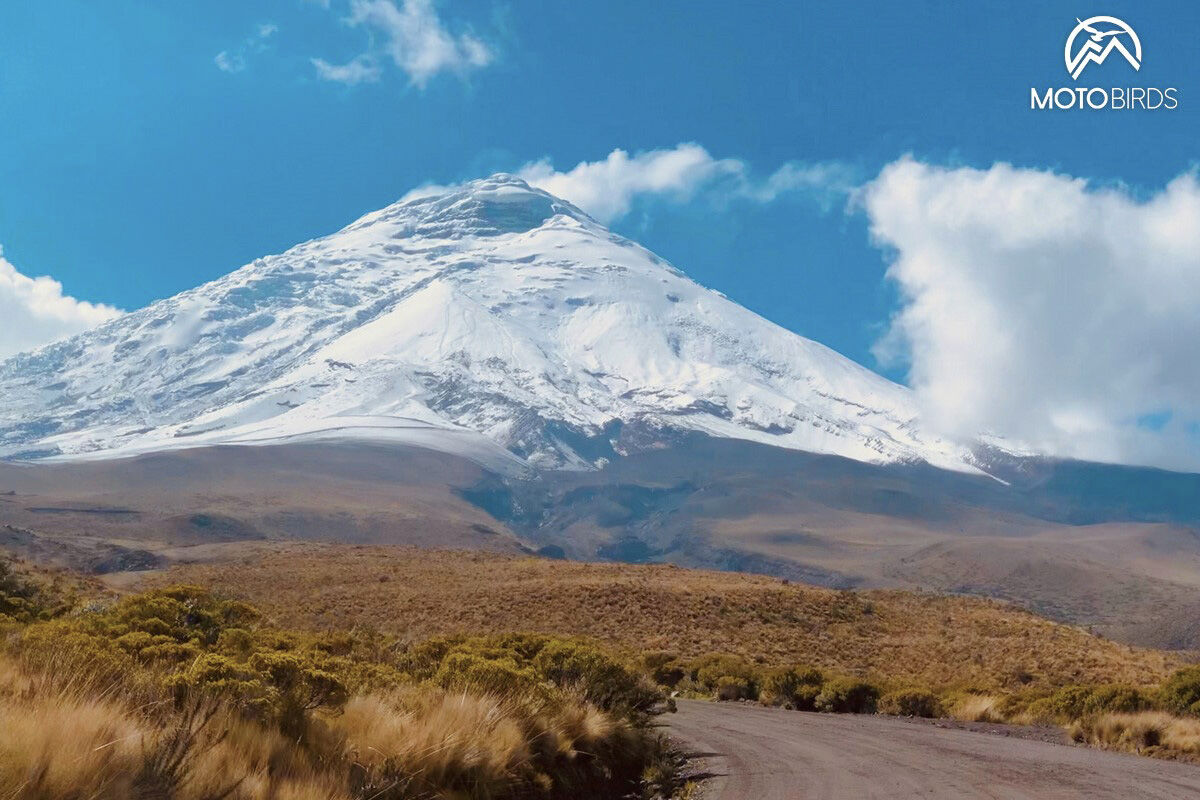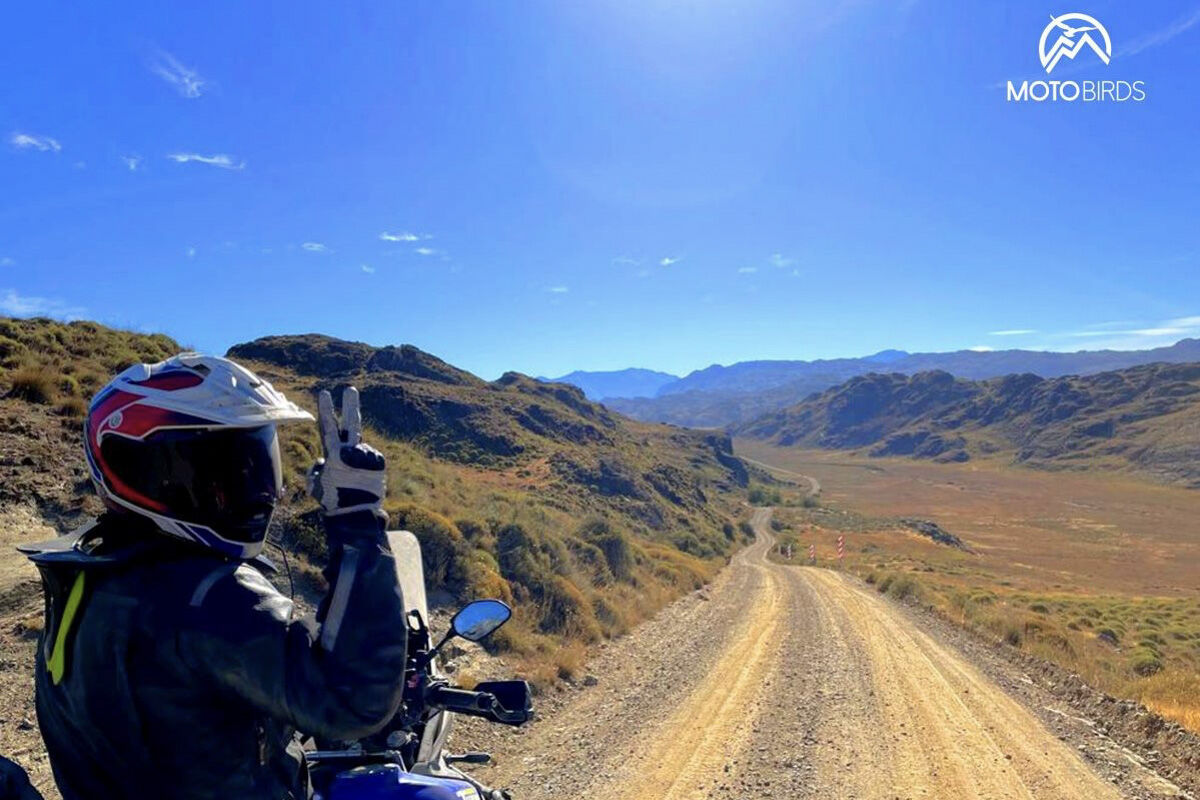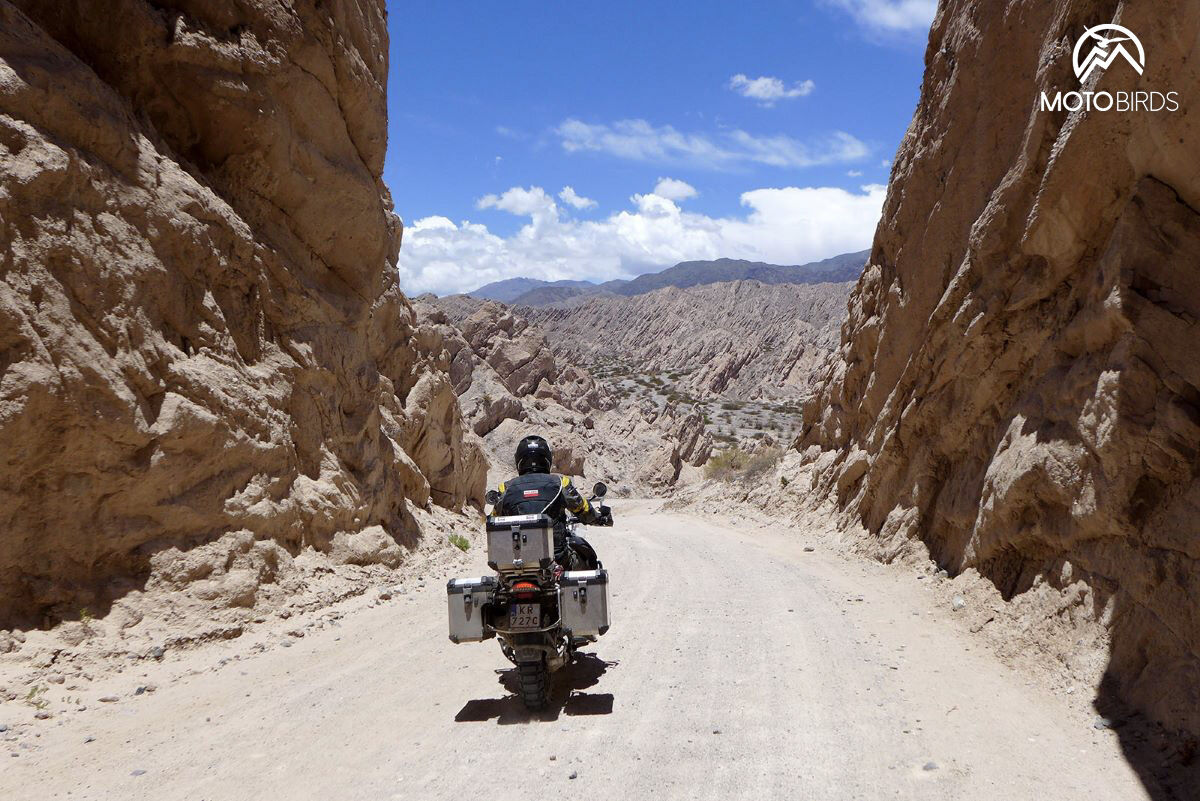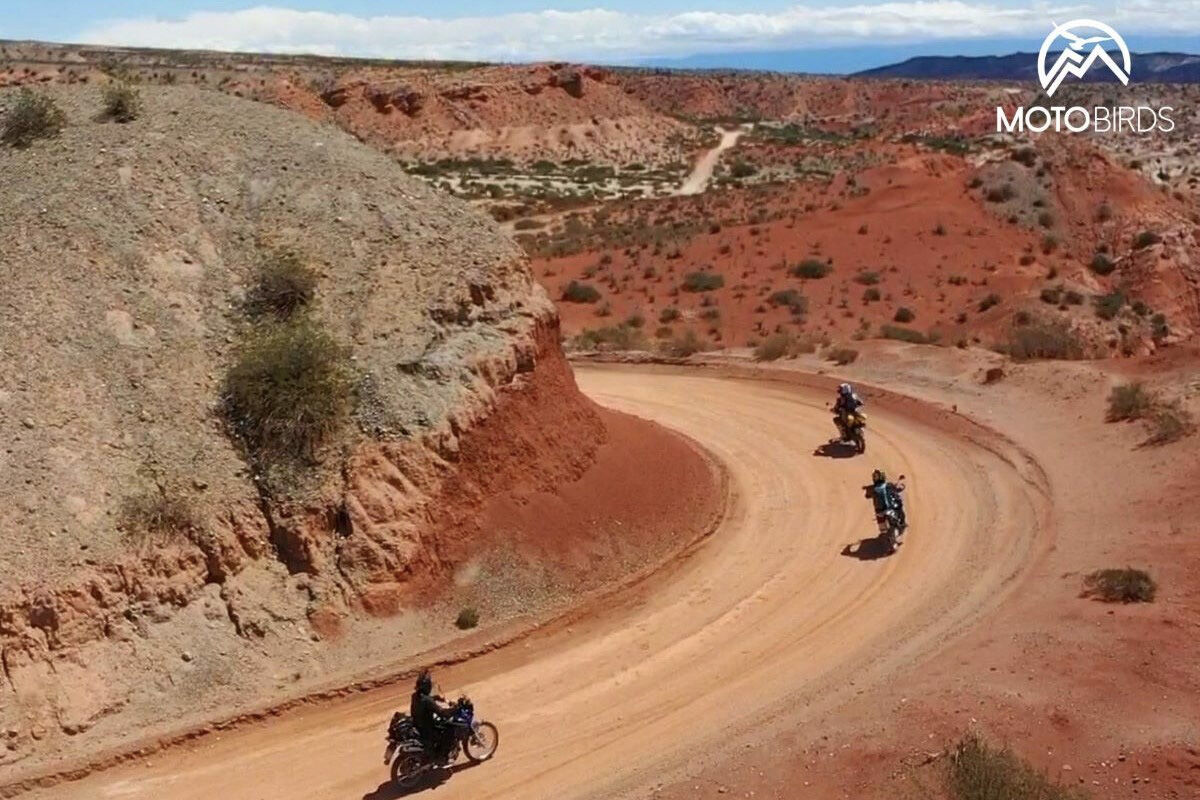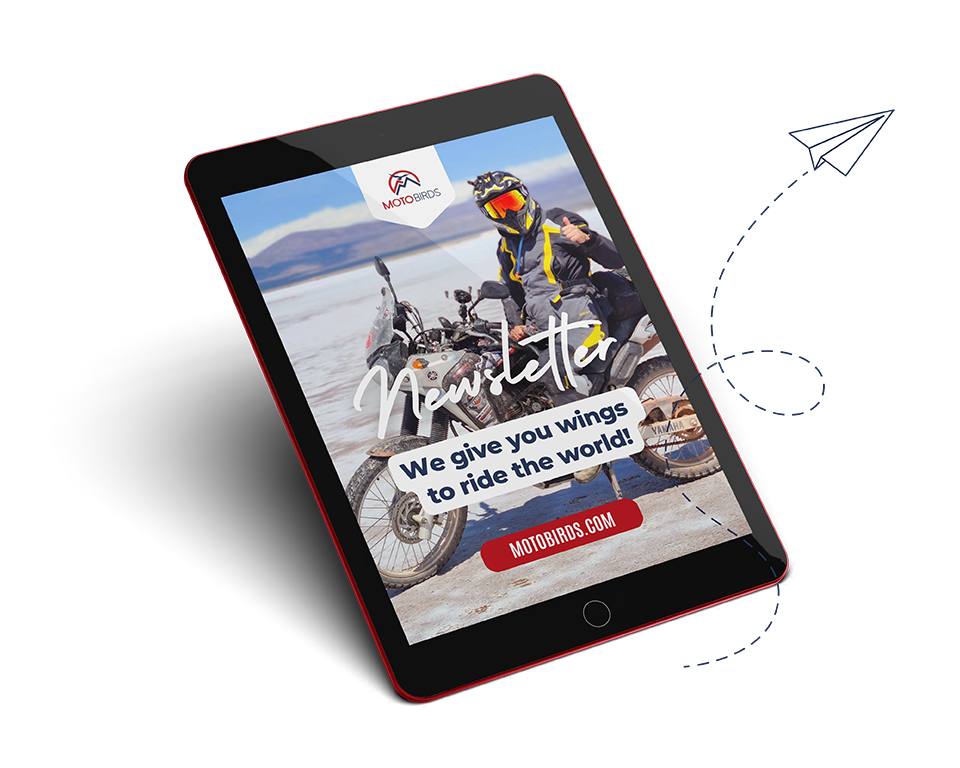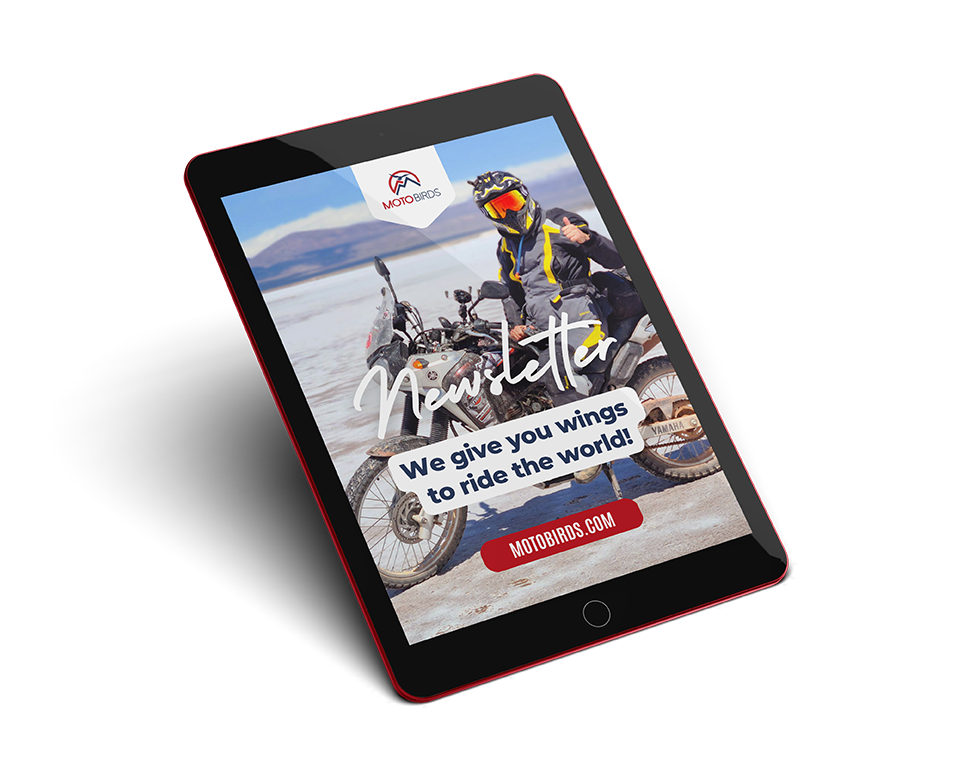 Newsletter subscribers get more!
Join MotoBirds Soaring Newsletter and don't miss any important content, gear tests, travel inspirations and newest offers in the future! We'll also let you know about fresh publications on our blog.