Exploring the Beauty of Costa Rica with MotoBirds
Picture this: an exhilarating journey through untamed landscapes, heart-pounding adventures at every turn, and the thrill of conquering new challenges. If you've been yearning for an unforgettable trip to Central America, let us introduce you to the ultimate destination: stunning Costa Rica. And the best part? We, at MotoBirds, are here to make your dreams come true.
Want more out of your life?
We know that as a traveler, you crave the excitement of discovering new places, immersing yourself in thrilling experiences. Also having a great time with other riders who share your passion. At MotoBirds, we've set the bar sky-high to ensure that every adventurer's appetite is satisfied. And guess what? We've found a hidden paradise that will exceed all your expectations – Costa Rica!
Some Countries Have That Little Extra
Central America has lots of diverse wonders, but Costa Rica stands out as a true gem. It's a land where lush rainforests meet pristine beaches, where rugged mountains challenge your riding skills, and where unique surprises await at every corner. And with MotoBirds, you'll embark on a motorcycle tour like no other, exploring the breathtaking beauty of this tropical paradise.
In 2021, we embarked on our inaugural Central American tours, starting with the mesmerizing landscapes of Costa Rica. The response was nothing short of extraordinary – our riders were captivated by the country's charm and beauty. After all, at MotoBirds, we don't settle for anything less than extraordinary.
But what sets Costa Rica apart from other destinations? How does MotoBirds create the perfect recipe for an adventure-filled motorcycle tour? Buckle up and join us as we unravel the magic of Costa Rica and why it's an absolute must-visit destination with MotoBirds. Get ready to embark on a journey that will leave you breathless, inspired, and craving for more.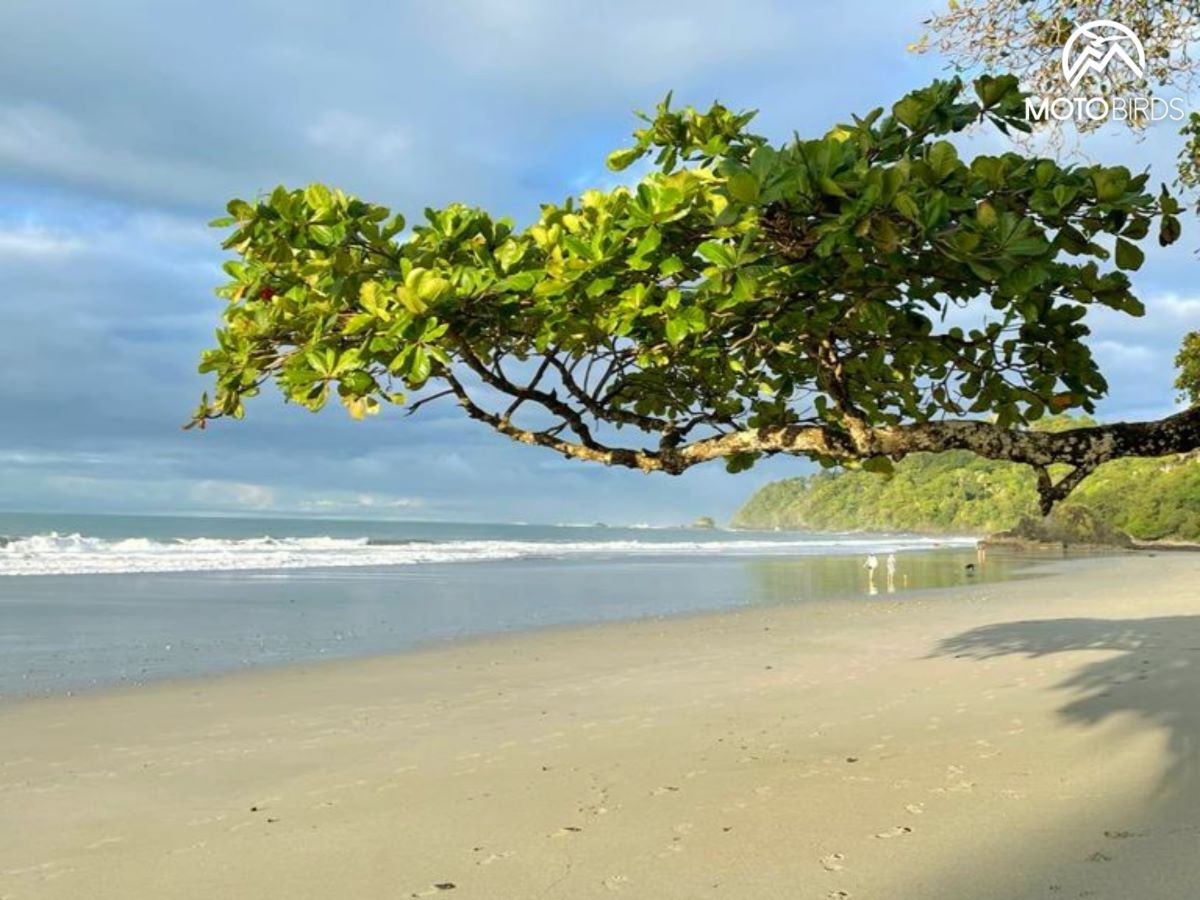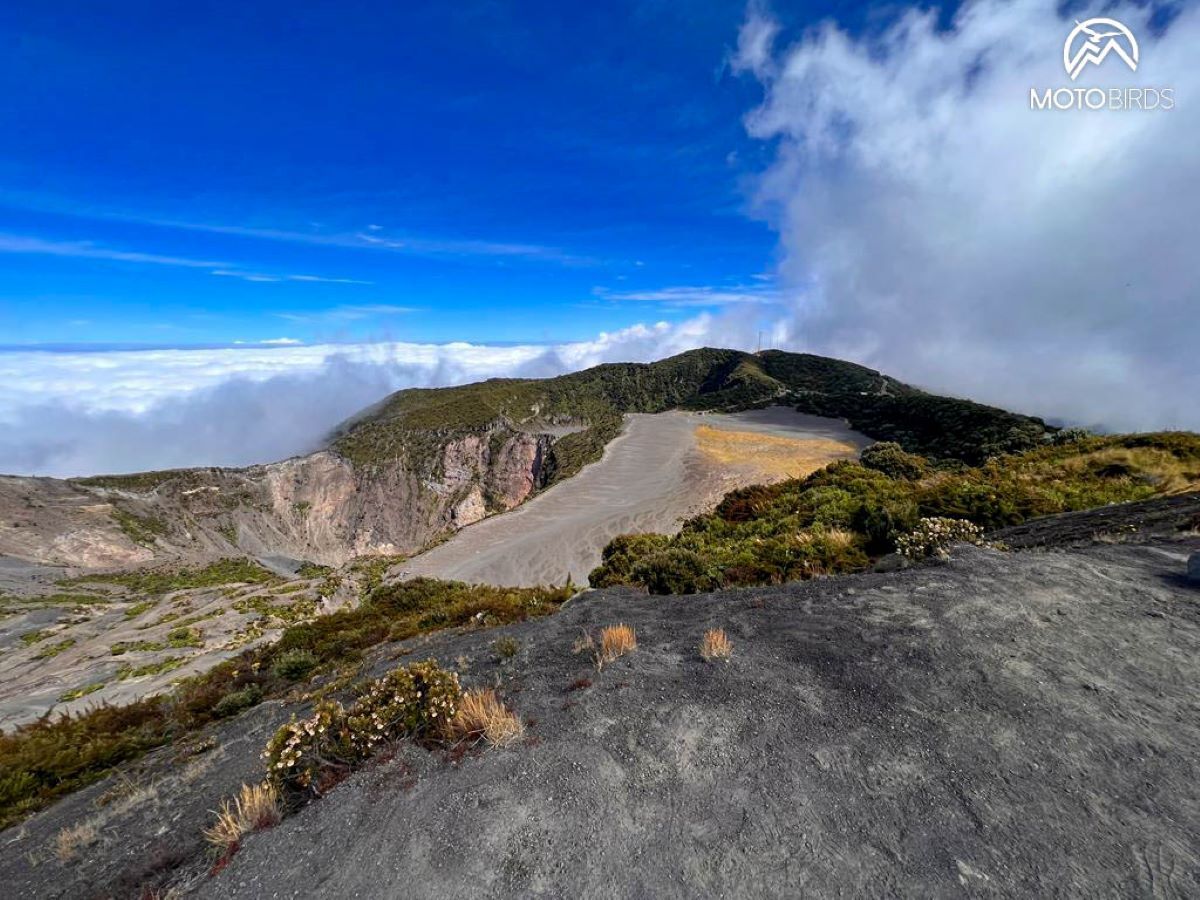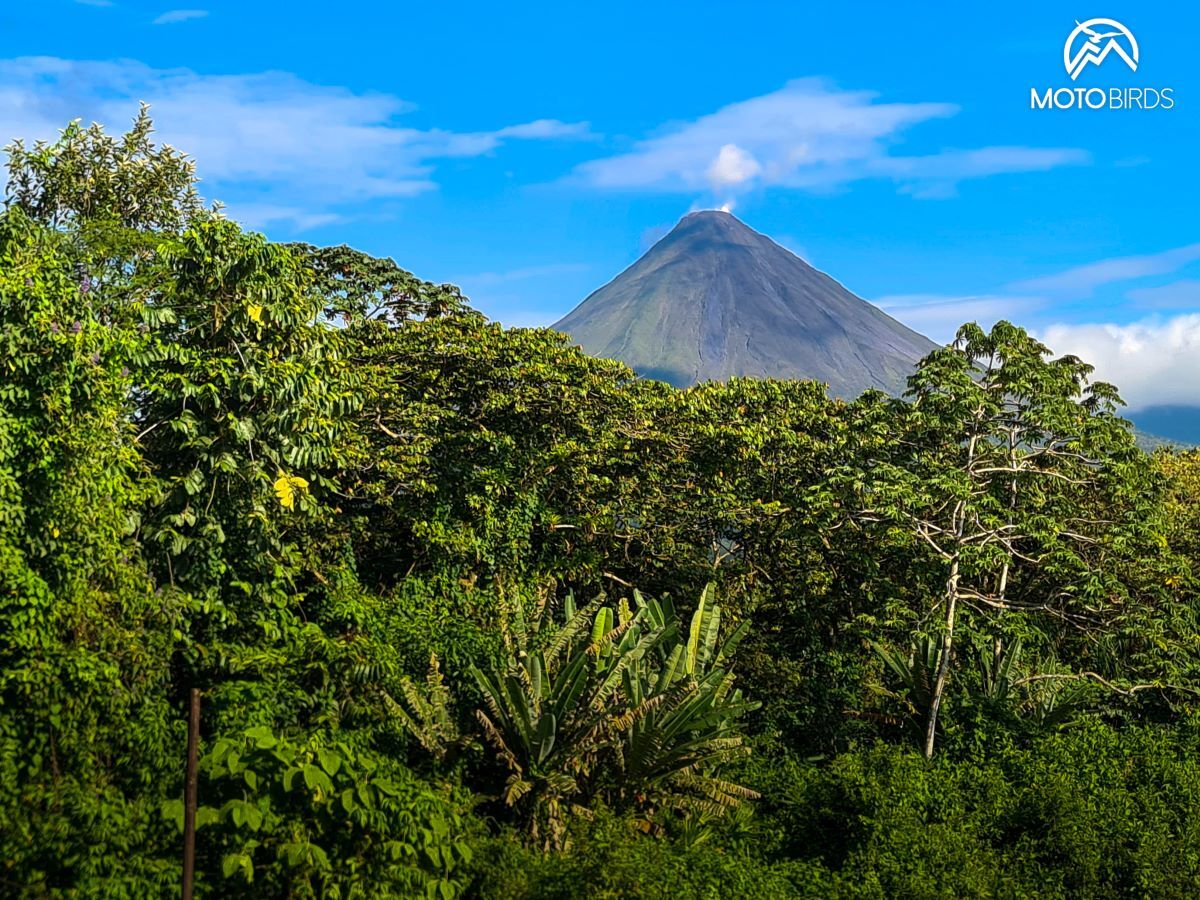 So How We Do It?
You might have read about how MotoBirds goes about preparing tours, or what makes our tours truly special.
If not, take a few minutes and find out how – and why – we do things the way we do. As they say: if something isn't broken, don't fix it. We followed this same principle to develop our next MotoBirds Central American motorcycle adventure.
Expedition to Central America – MotoBirds goals
Let's talk Central America. It may be small in size, but boy, does it pack a punch when it comes to diversity! Now, we won't name any names, but some countries in this region may not be your top pick for a thrilling motorcycle ride. I mean, do you fantasize about tearing through the streets of El Salvador? Don't get us wrong, it's a lovely place, but let's just say it's a bit lacking in the variety-of-landscapes department. And hey, we're all about keeping things interesting.
At MotoBirds, we had a mission – to find a safe country that would offer endless scenic riding, provide opportunities for relaxation after conquering the road, and sprinkle in a few surprises along the way. It's like finding a bear riding a unicycle while juggling flaming torches. Tricky, but not impossible!
MotoBirds Promise
Now, let's talk about our promise. We pride ourselves on offering motorcycle adventures that are different. Tours that stand out in a world where too much has been uniformized and neutered.. You won't catch us leading tours to the Alps, for instance. Don't get us wrong, the Alps are fantastic, but there are plenty of guides and Google Maps is there too. What can we add to that? A cowbell? Nah, we're here to deliver something extraordinary.
A MotoBirds tour is all about the thrill of the challenge and the joy of uncovering hidden gems that will be etched in your memory forever. Picture this: winding through scenic routes that may not even be on the map, feeling the adrenaline rush as you navigate unexplored territory. All the while surrounded by a professional, safe, and friendly atmosphere. We won't babysit you, but be there if you need us. Oh, and did we mention the incredible camaraderie you'll experience with your fellow riders? It's like joining a secret society of adventure enthusiasts on two wheels.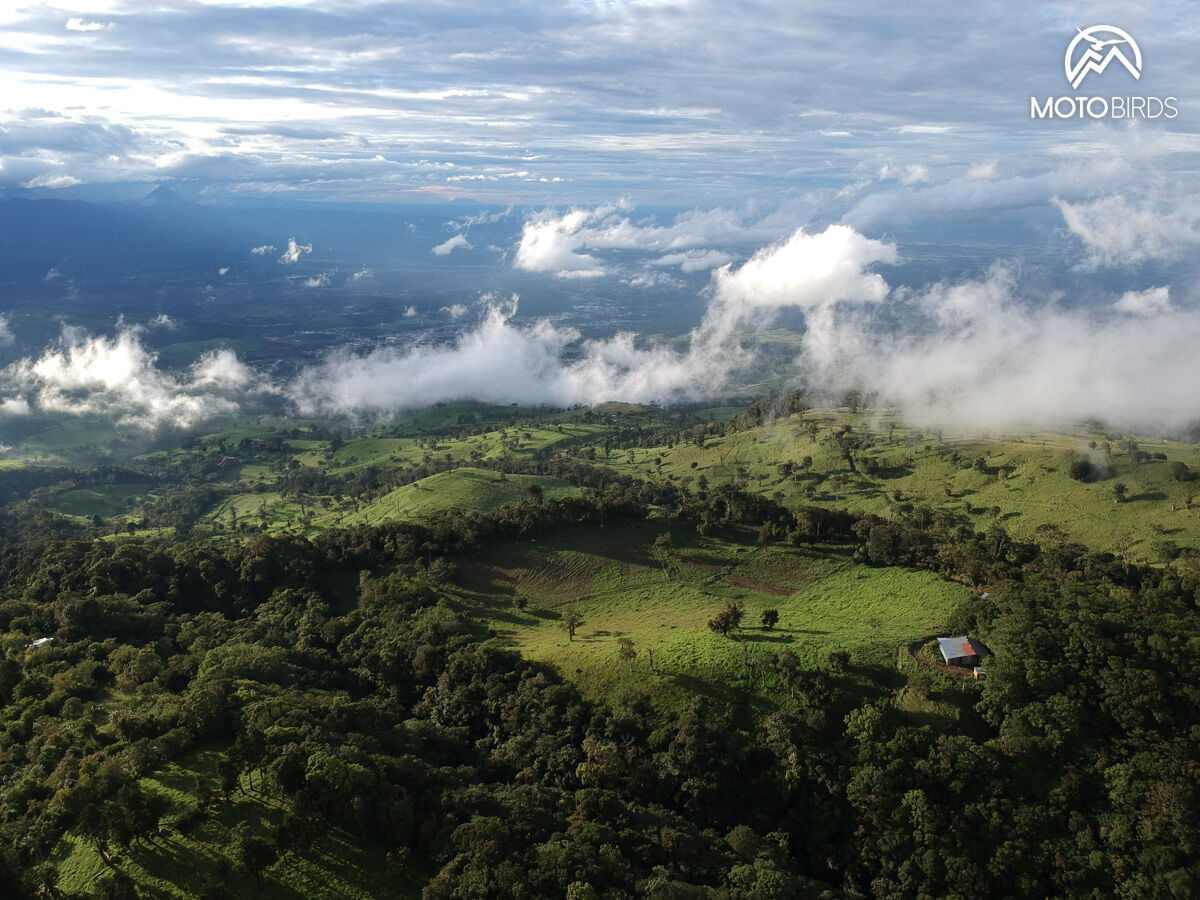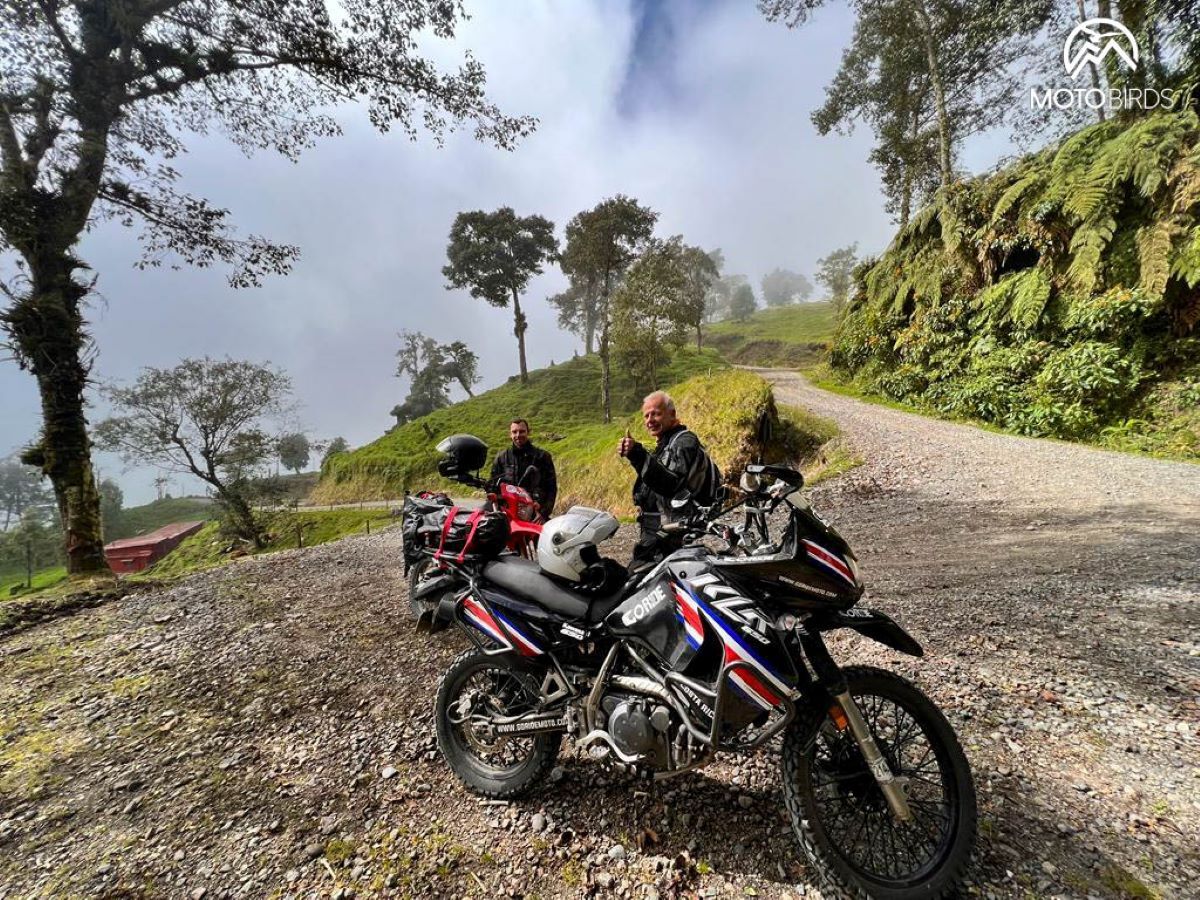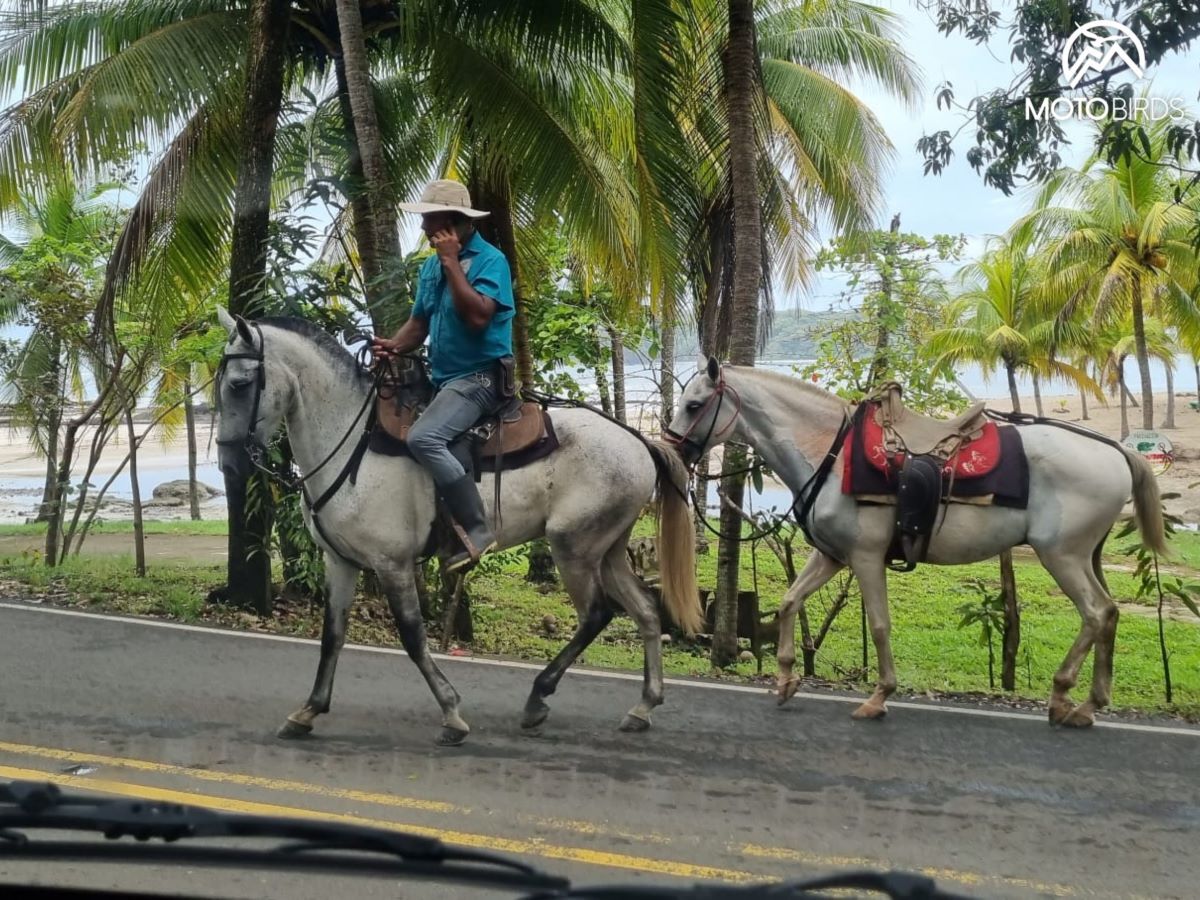 Costa Rica, why is it worth going there?
So, why did Costa Rica catch our eye? Well, it checked off all the boxes for an epic motorcycle adventure. Let's break it down, shall we?
First off, Costa Rica may be small, but it's a land of jaw-dropping diversity. From dense rainforests teeming with life to pristine beaches begging for a dip, and volcanoes daring you to conquer their peaks, this place has it all. Indiana Jones would feel right at home here, except he'd be on a motorcycle, instead of running through the jungle!
Now, here's a fun fact: Costa Rica boasts one of the most biodiverse ecosystems on the planet. Picture yourself riding through lush landscapes, spotting vibrant tropical birds, cheeky monkeys swinging from tree to tree, and maybe even catching a glimpse of a sloth lazily hanging out in the treetops. It's like stepping into your very own nature documentary, but with the wind in your hair and a nice motorbike.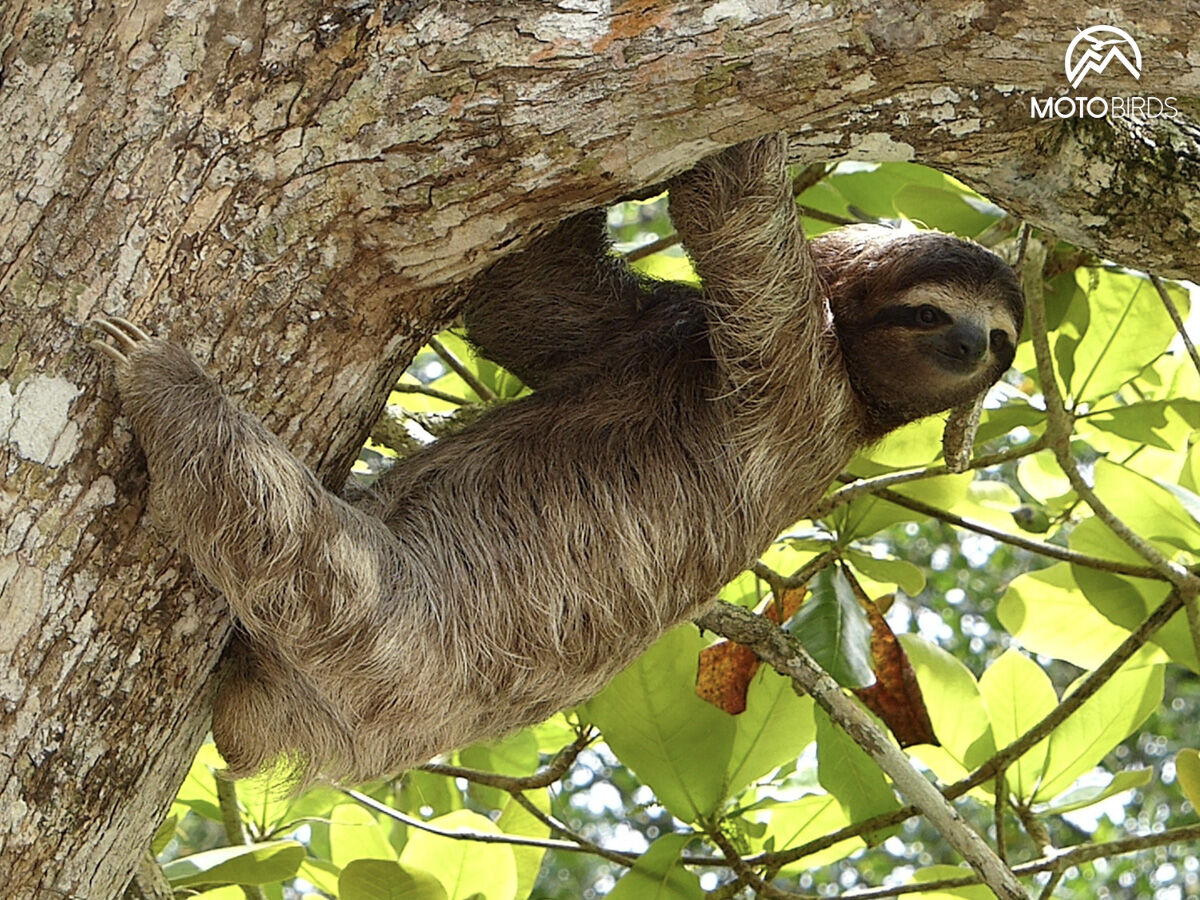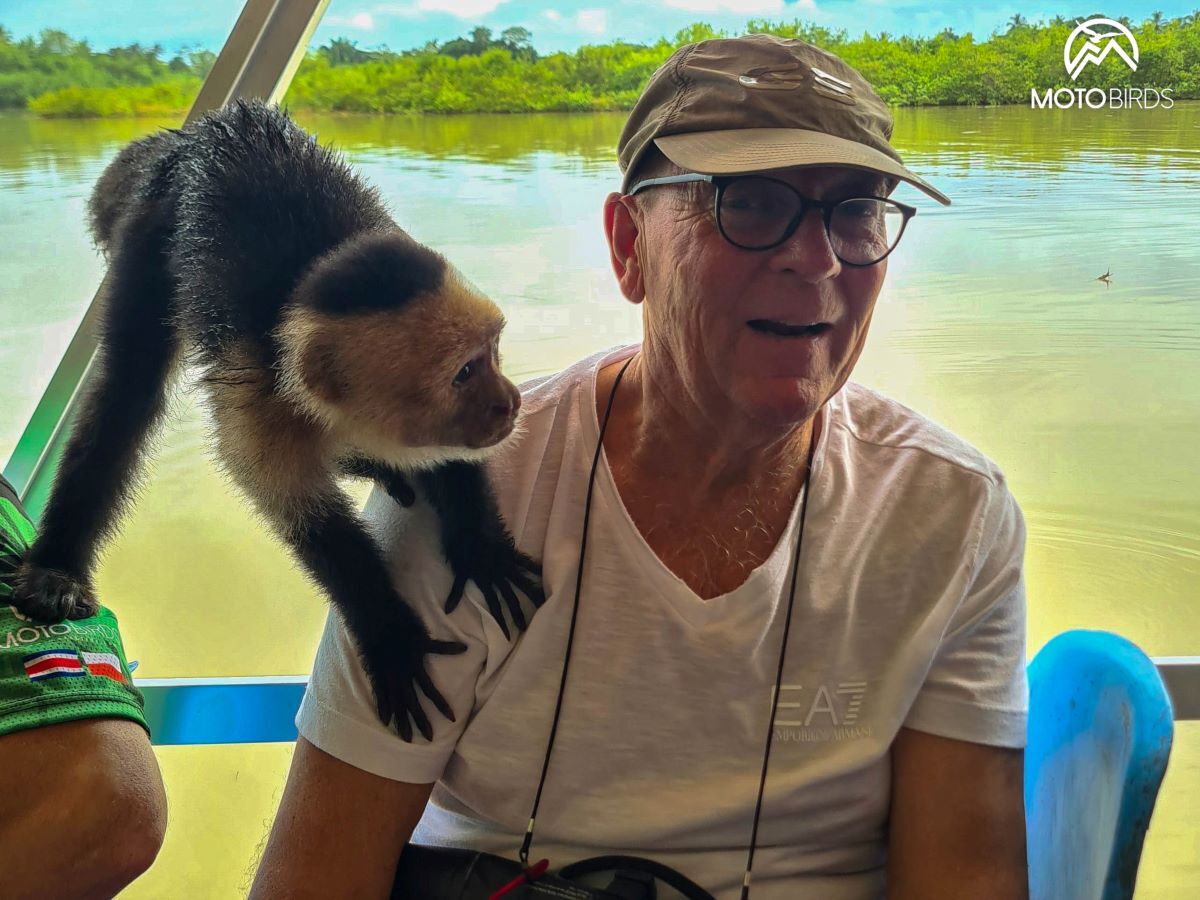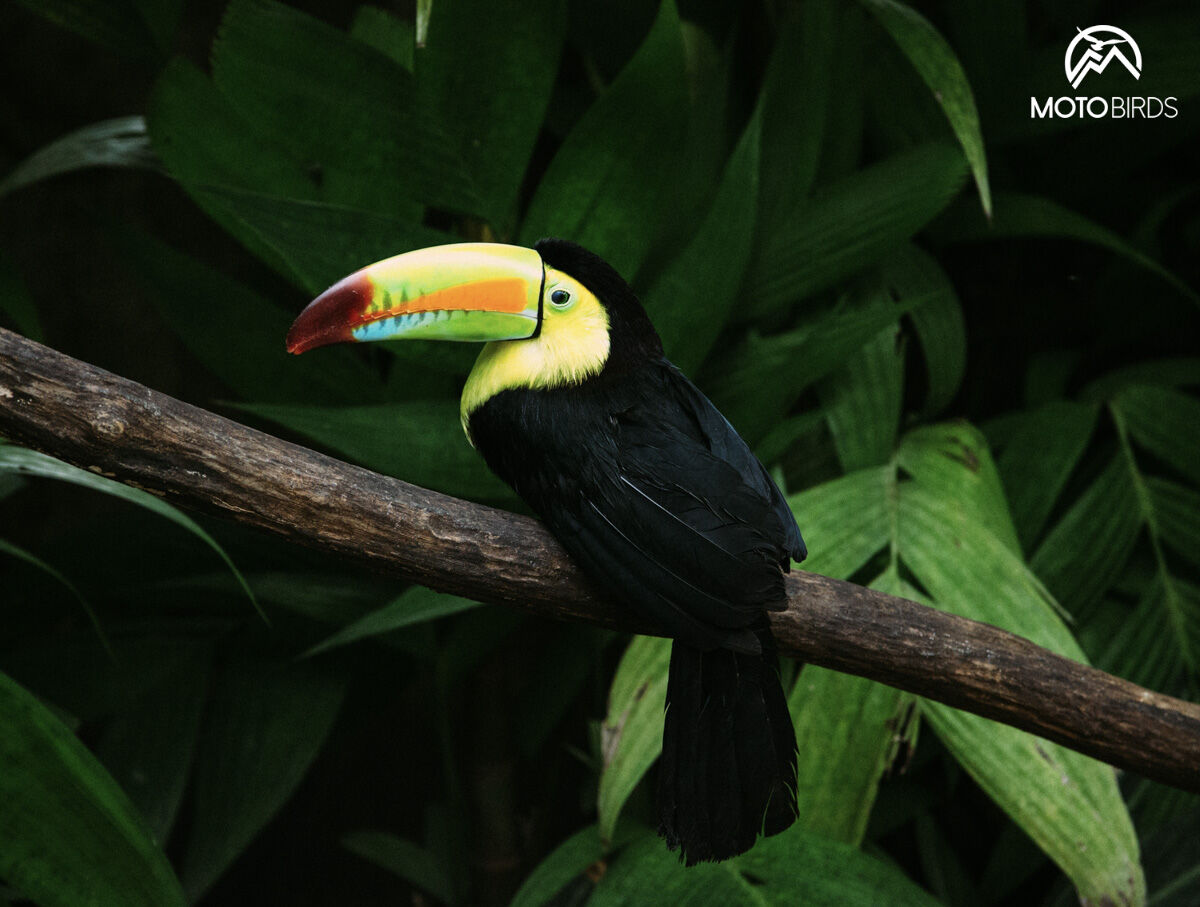 Safety is Important
Safety is always a priority, and Costa Rica delivers. With its low crime rate and stable political situation, you can focus on revving up your adventure meter without worrying about anything else. Plus, the country has a well-developed road network and infrastructure, making it a breeze to navigate on your trusty motorcycle. And don't worry, if you ever need medical care, help is just a stone's throw away. So you can ride with peace of mind and let the good times roll.
What About The Ride?
Now, let's talk about the MotoBirds Costa Rica tour. We'll take you on a captivating journey through the heart of this remarkable country. Hey, San Jose isn't exactly on par with Lucerne, but we won't spend much time there. We'll weave our way through the most scenic areas that Costa Rica has to offer.  Those wanting some more off-roading always have the option to do so. And if you happen to want to earn an official degree as a master river crossing expert, this is also possibl!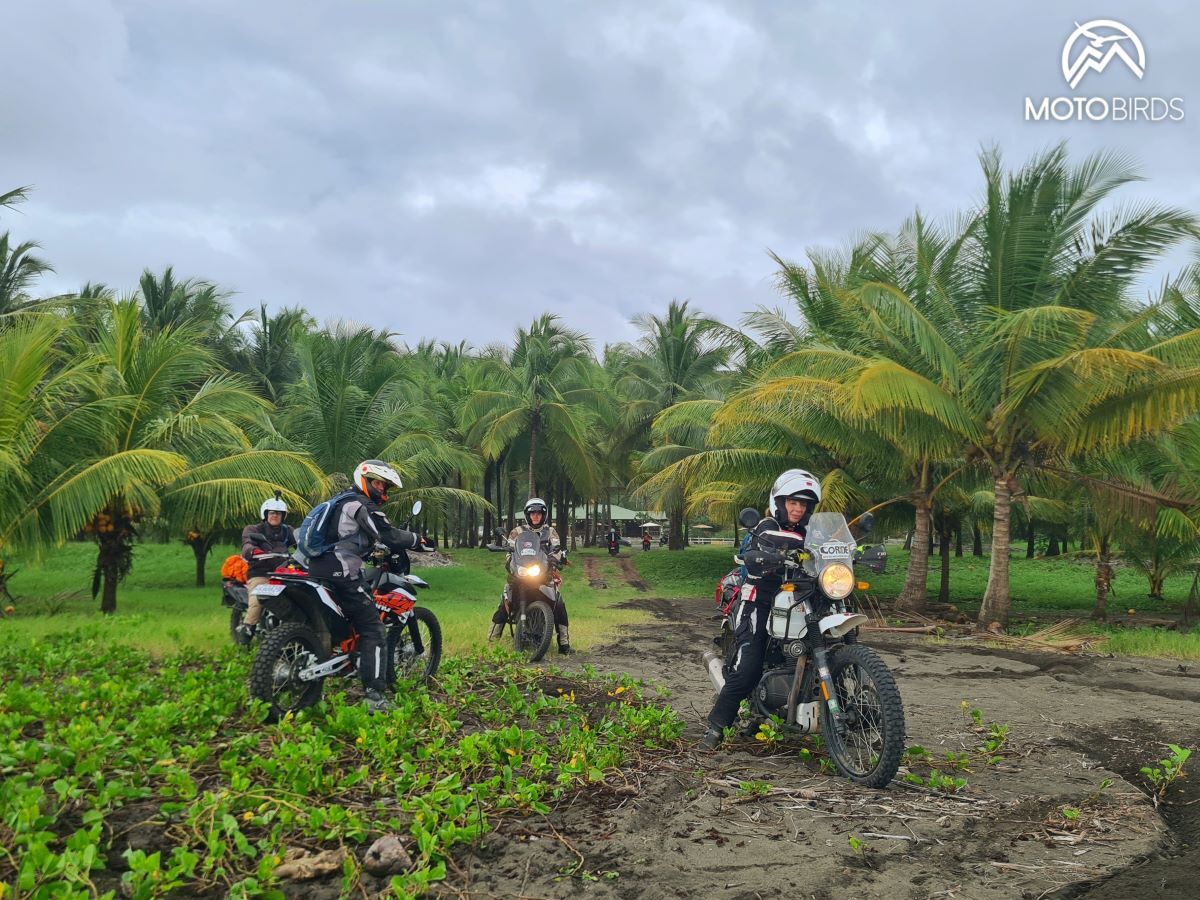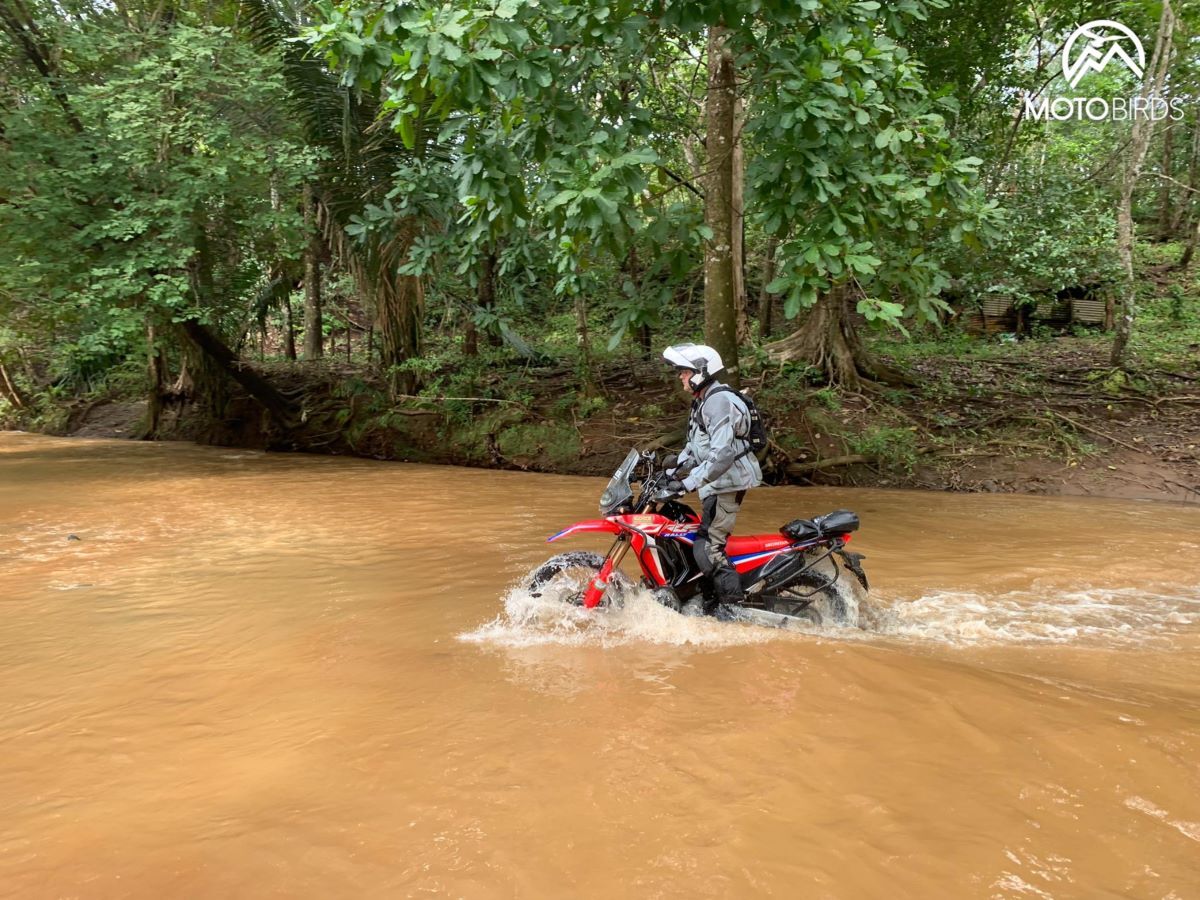 The Guiding
Picture this: you're cruising through the stunning landscapes of Costa Rica, with the wind in your hair and the thrill of adventure coursing through your veins. But fear not, fellow rider, because you won't be embarking on this journey alone. Our team of experienced, multi-lingual guides will be by your side, ensuring your safety and making sure every moment is etched into your memory like a Hollywood blockbuster.
Who Does Not Love a Good Story?
Speaking of movies, did you know that Costa Rica has played a starring role on the silver screen? Yes, you read that right! From the lush rainforests of Manuel Antonio National Park that set the stage for "Jurassic Park" (1993) to the jaw-dropping volcano landscapes that made an explosive appearance in "G.I. Joe: Retaliation" (2013), or Spy Kids 2 (2002).
But that's not all. The Osa Peninsula, with its untamed beauty, has been a magnet for filmmakers seeking the perfect backdrop for movies like "The Lost City of Z" (2016) and "Rampage" (2018). And remember that heart-pounding scene in "Jumanji: Welcome to the Jungle" (2017) where the characters find themselves in a wild jungle paradise? Well, that was none other than the enchanting Manuel Antonio National Park. Oh, and let's not forget the adrenaline-pumping surf scenes in "Point Break" (2015) that were shot against the backdrop of Costa Rica's pristine beaches.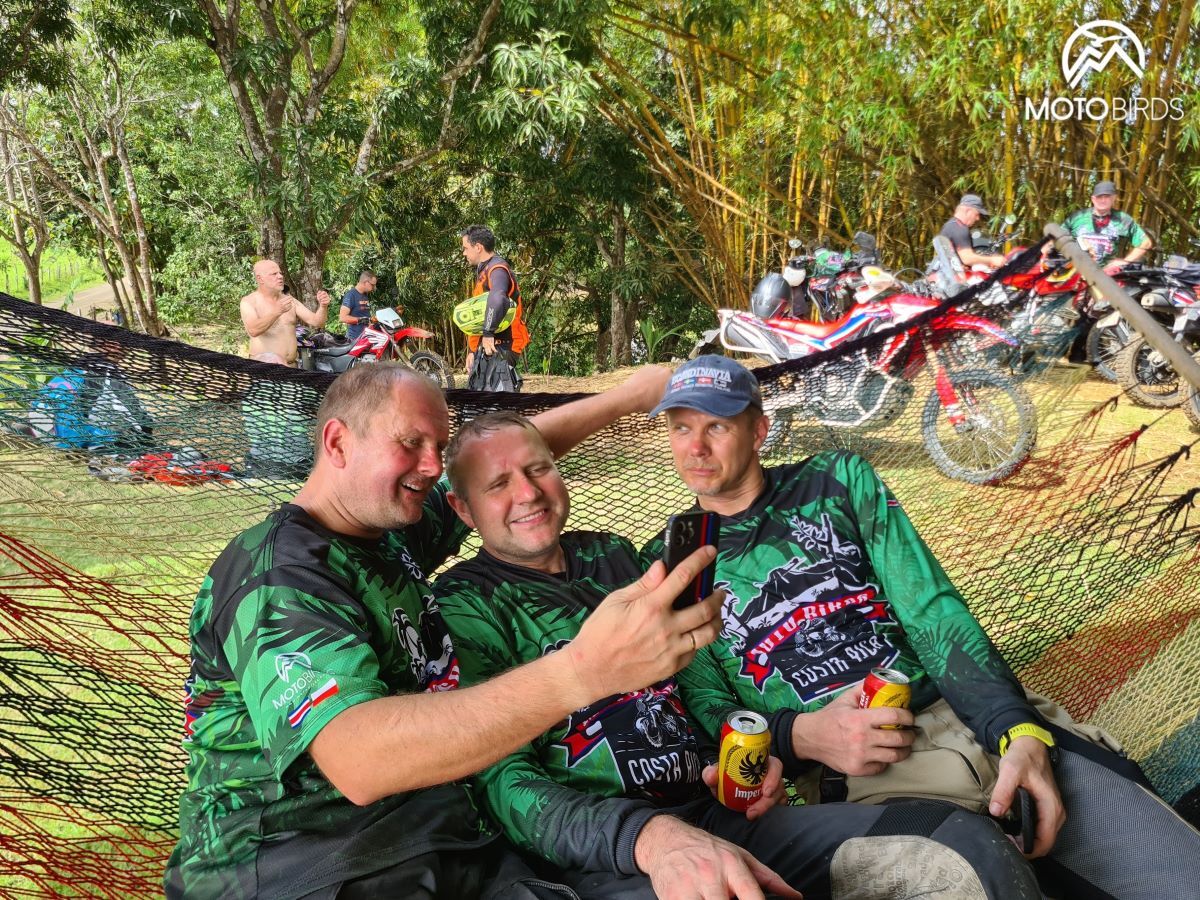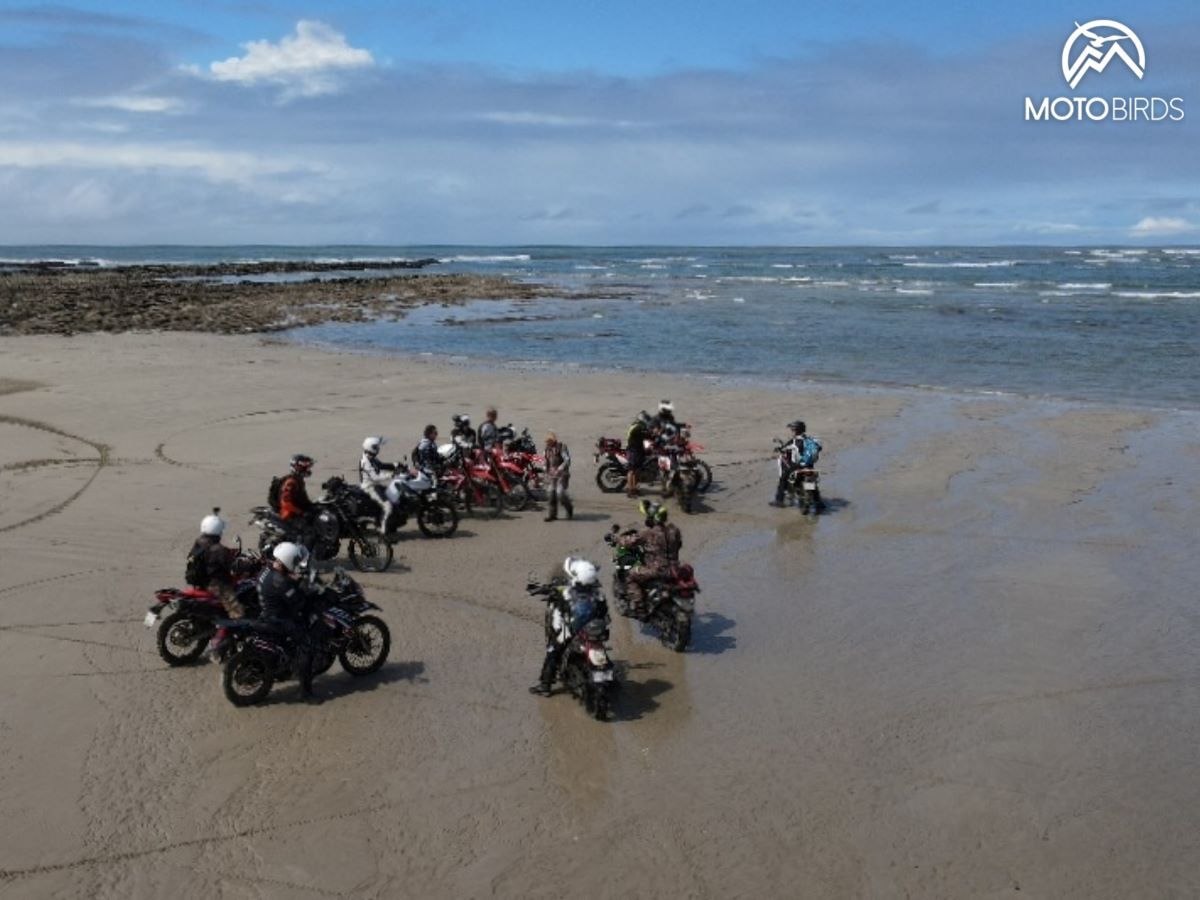 So, next time you're watching your favorite flick, keep your eyes peeled for the landscapes of Costa Rica. And guess what? You have the chance to ride through those very same locations.  Did we say we want you to be at the center of your very own adventure?
Don't let this opportunity pass you by. Join MotoBirds and embark on an unforgettable journey through the wonders of Costa Rica. Book your tour today and get ready to star in your very own middle American adventure. It's time to rev up those engines and let the magic of Costa Rica unfold before your eyes. Lights, camera, adventure!
See you on the road!
MotoBirds Team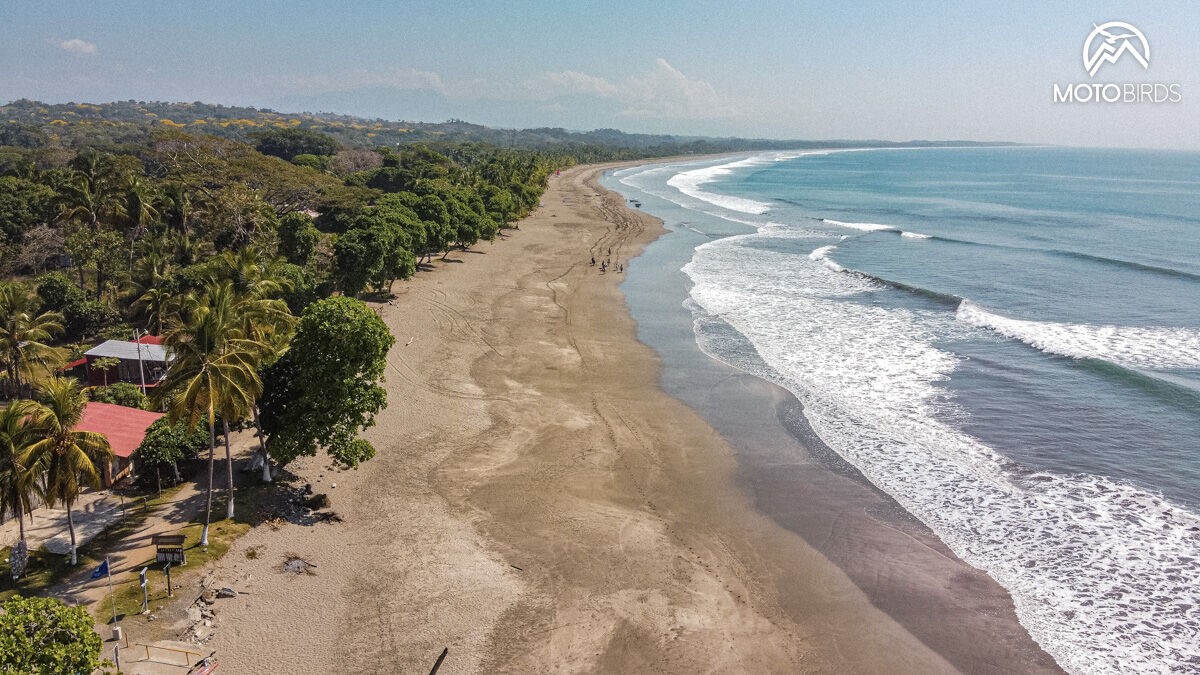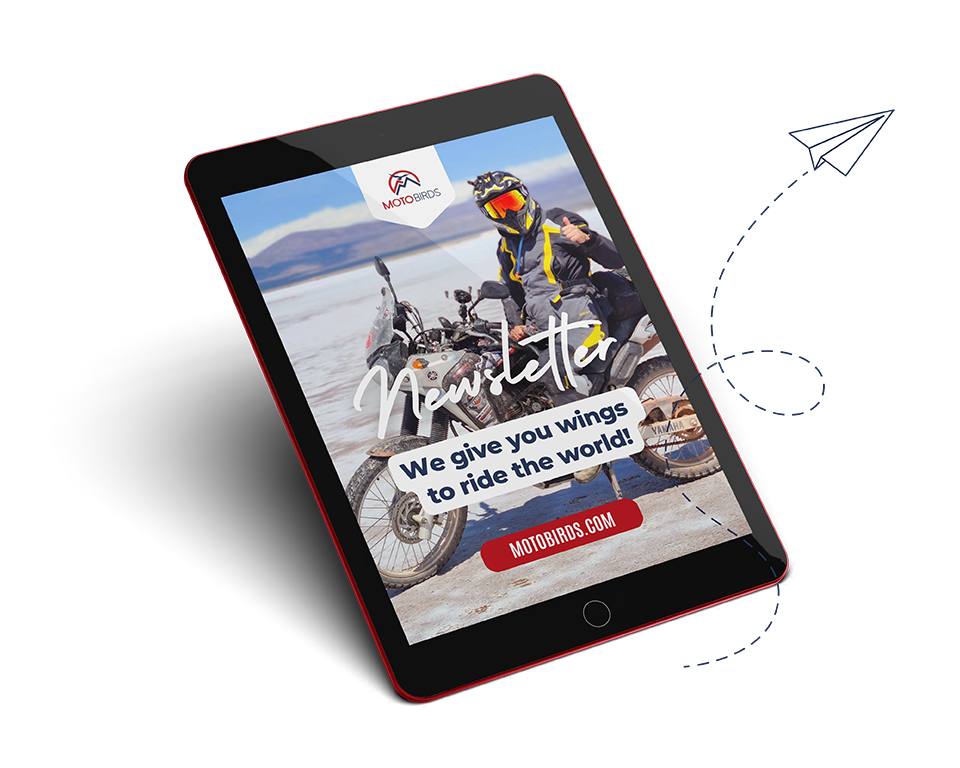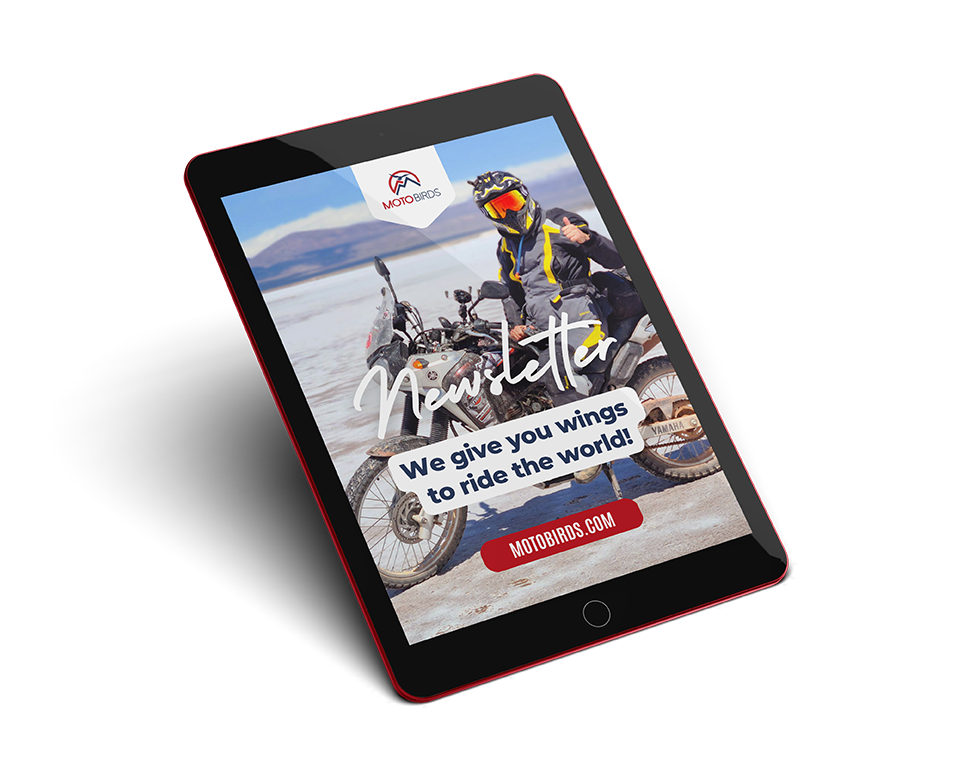 Newsletter subscribers get more!
Join MotoBirds Soaring Newsletter and don't miss any important content, gear tests, travel inspirations and newest offers in the future! We'll also let you know about fresh publications on our blog.