Adventure Motorcycle Tours – How MotoBirds does it
If you've ever wondered how we prepare the adventure motorcycle tours we offer, here are the answers to your questions! We invite you to read the full article in which, on the example of one of the latest motorcycle expeditions – around Tanzania, we reveal some of our organizational secrets and show how we approach to make your experiences during joint trips as good as possible. It's not a matter of simply picking a destination, booking a couple of hotels and taking reservations before setting-off into the sunset (unfortunately)!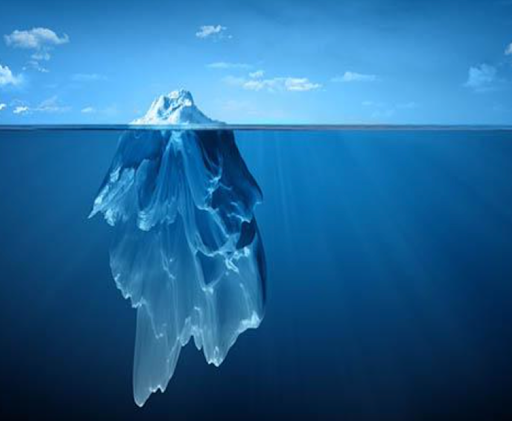 Before we take anyone on a tour, there's a lot of preparation work that takes place. The best analogy we could find is the iceberg: The preparation work we do is the immersed part of the iceberg, with about 90% of its mass – invisible under water.
What you experience on tour: 10%
The preparation work: 90%
What we'll do in this post is talk about that 90% that is invisible and why this is important for you, when you come with MotoBirds on an adventure motorcycle tour!
We happen to be in the final stages of putting the finishing touches to the Tanzania expeditions, which will take place in March and October 2022. So, it's a great opportunity to share how we go about this. And what it means for you as a rider – if you happen to join one of our tours. 
So, let's dive a bit deeper to take a look at the preparation work that's involved.
HOW WE PICK THE DESTINATION
In the case of Tanzania, this was not such an easy choice as it may seem! We've had been badly hurt by the successive unpredictable COVID-related travel restrictions. The previous year had been an unmitigated disaster as a result of this.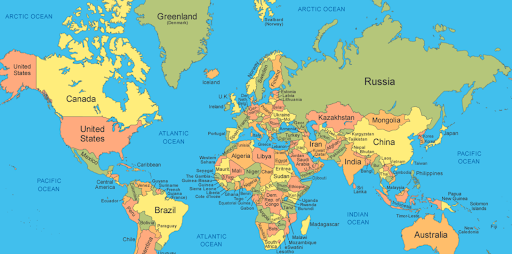 The pandemia related restrictions stopped us dead in our track….
We first had to find new destinations that allowed travel. Secondly, destinations that promised adventure riding, both on and off-road, a number of attractions and be accessible… Switzerland (for instance) would not come on top of the list of destinations allowing off-road adventure riding…
Thankfully, some countries remained more open to tourism than others. From our side, we needed to have some reasonable level of comfort that the rules would not change overnight, rendering all our efforts and investments worthless. We also needed the travel restrictions to ease, to allow us to reach those countries!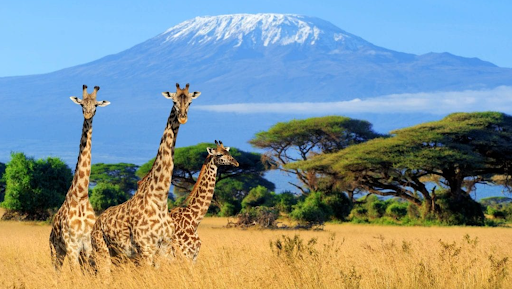 WHY TANZANIA?
As it turns out. MotoBirds never had Africa on its list of destinations. We had focused on Asia, South and Central America. But we were also in luck, as one of us had lived a number of years in Africa. That gave us some precious insider knowledge as to which country would offer the kind of amazing adventure riding and stunning attractions we were looking for. That country was Tanzania!
Tanzania ticked all the boxes for us: offering outstanding opportunities for motorbike adventure tours, great landscapes, superb wildlife parks and good to great accommodation choices.
We badly wanted to offer travelers a complete offer, with the possibility to also enjoy terrific MotoBirds trips on the African continent.
Adventure motorcycle tours – The Theme of The Expedition
The very first thing we must decide upon is what concept, or theme, we will pick for a new tour. Will it be a paved tour, mostly off-road, etc. In other words, what tour category (Lux, Explorer or Gravel Heroes – read more about this below), what highlights, etc. A tour can't be all things to everyone. It must also fit in with the spirit of MotoBirds trips: safe but adventurous riding, a selection of unique attractions, a good choice of quality hotels, unforgettable landscapes and of course the availability of a support vehicle.
For Tanzania, our objective from the onset was to put an adventure motorcycle tour together that would combine the following elements:
Terrific riding experience, with everything from river crossings, single tracks, 4×4 tracks and of course outstanding scenery.
No long-distance asphalt riding.
Good to excellent hotels.
Go to the world-famous main attractions of Northern Tanzania.
Variety: in this case, from the Massai steppes to the Indian Ocean.
Rental bikes (it is too expensive to ship to Tanzania) & a support car.
The price that would be great value for money.
The possibility to have on the same tours people in 4×4 as well as motorcycle riders – while ensuring both 4×4 and bikes have special itineraries.
Having a clearly defined tour concept is essential for riders. It is what defines the spirit of the adventure motorcycle tour. When you pick a tour that has a given concept, you then know what to expect in terms of route type and accommodation. You then already have a good feel of what to expect from your motorbike adventure, even before you book!
THE ITINERARY PREPARATION
As we mentioned that one of our team had lived and worked in that part of the world, the initial itinerary preparation was therefore rather easy. We knew what really was worth seeing, and had a good idea of what would make our Tanzania motorcycle adventure truly exceptional. Great safaris, unique discoveries, fantastic riding, a good mix of riding and off-bike activities, it was all there!
All we now had to do was to find ways to connect the dots on the map with a great itinerary.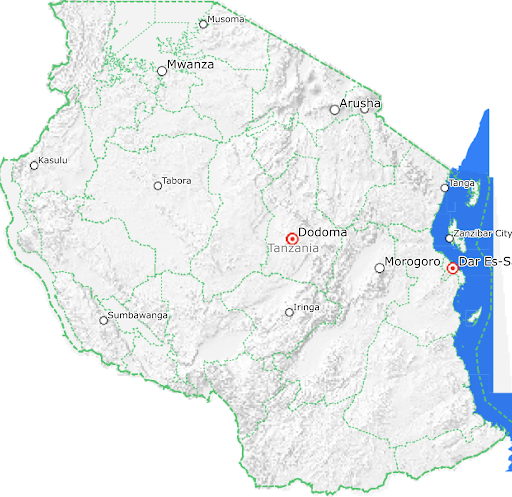 THE STUDY TOUR
The itinerary is in fact what makes a tour. It is for instance possible to barrel down the highway from A to B. The discovery experience may be more limited than, say, doing the same route along secondary paved roads. On the other hand, the same trip could then possibly also be done following the TET, for instance – offering yet another riding experience.
We've ridden so much in some other areas, such as the Argentina, Chile & Bolivia corner that we pretty much know every track or hotel there is. We then already know what it means to ride such or such track and how much time might be required to link A to B. We also know the accommodation options. There is no need for us to invest time and money in a study tour over there. 
However, Tanzania was a new destination for MotoBirds. We must know the exact route we will take riders on. One of the key differentiators of MotoBirds, is that we never offer packaged trips prepared by others, or sit down in front of Google Maps to draft a route anyone could do from the comfort of their home. We want to know the route. We also want to be sure it fits with the theme of the expedition. The only way to achieve this is to go and ride it from start to finish. We also check out the accommodation options available. You don't want nasty surprises – nor do we!
THE RIDE
It is a significant investment in time and money on our part, but we feel it's worth it. What it means is that riders who come with us can rest assured they will get an adventure ride that has been thoroughly researched. We mark the attractions, the best picture opportunities, make notes along the way, etc.
It all translates into:
More safety for all riders.
More comfort for participants.
No time wasted or experimentations during the tour.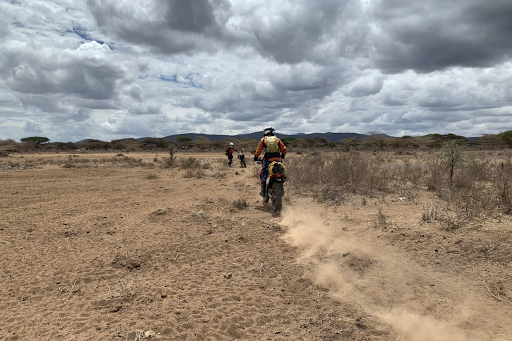 We've been there before; we know what to expect and will be able to handle problems – if they arise. Our aim is to give riders the best possible riding experience while on tour with MotoBirds.
We take care of the heavy-lifting with comprehensive preparatory work, so riders can make the most of their precious vacation time. An Adventure Motorcycle Tour means fun, adrenaline and challenge, but also comfort and safety. 
After having ridden every meter of the tracks we had envisioned, we consider all options, and have the insider knowledge to make sound judgment calls.
During those rides, we get to know if some parts need to be reworked: maybe some sections offer too little to see, or maybe the riding challenges are not in line with the difficulty level of the tour we had envisioned.
We rode over 3,000km off-road during 10 days to map out the track we really wanted for our Tanzania adventure motorcycle tour. We love motorcycling, but it was also very intensive.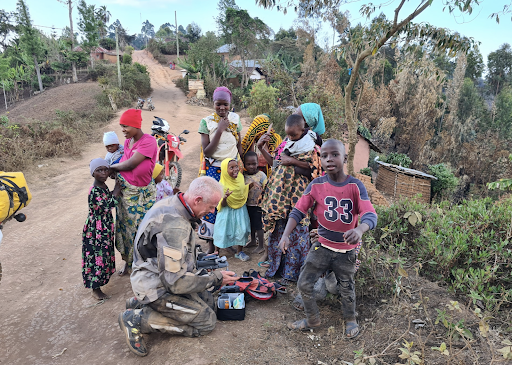 But the most important is the result: the assurance that you, as a rider, will thoroughly enjoy your tour with MotoBirds. Isn't this why you come on tour with us in the first place?
CHOOSING ACCOMMODATION
Accommodation is always a hard choice… Another element that makes MotoBirds trips stand out is always the accommodation. We don't go to hotel chains. Rather, we do our best to pick places which have that special flair and touch. What we want to find are places that make you feel both at home and also feel like a local.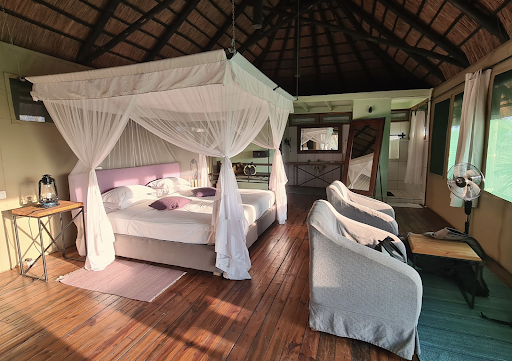 We stayed at the hotels we had initially selected. We also visited the alternatives we had identified. Our objective was to get a first-hand feel of the accommodation ourselves. We did not rely on reviews. We always looked for those places that have that special look and feel. 
Some countries are fairly inexpensive, but Tanzania is definitely not one of those! The published prices of some hotels might require you to auction a kidney – or two. Tanzanians have understood they can cash-in on the natural beauty of their country and its rich wildlife. It is not a cheap destination, by far!
VALUE FOR MONEY
We want our adventure motorcycle tours to be exceptional but also remain affordable, offering great value for money. All this without cutting corners on hotels, route safety and sights. We know well that riders that come with us have worked hard for their vacation.  We want those riders to go home starry-eyed and ready to book their next adventure with us!
Some have therefore asked us why we did not go to Kenya instead? Indeed, Kenya's cheaper than Tanzania – and it probably invented the concept of safaris…  
We gave it some thought, but in our view, Kenya's pretty much oversold to mass-tourism. Secondly, we feel, Kenya does not offer the same overall landscape experience as Tanzania: the Kilimanjaro, Mt Neru, the NgoroNgoro to name but a few, are all in Tanzania. The ability to ride in lush mountains in the morning and in the Maasai steppe 2 hours later is the kind of diversity we are looking for.
MotoBirds is not selling safaris. We're offering a unique motorcycle adventure in amazing and varied landscapes – a terrific motorcycle expedition, with some of the very best safari experience of East Africa – and all this with great hotels.
You only have to Google "safari Ngorongoro" to discover that a 3-day stay can set you back a cool $800 – without food. There's no way for us to add the bike rental cost, the hotels, support car, etc. to such prices – and remain affordable.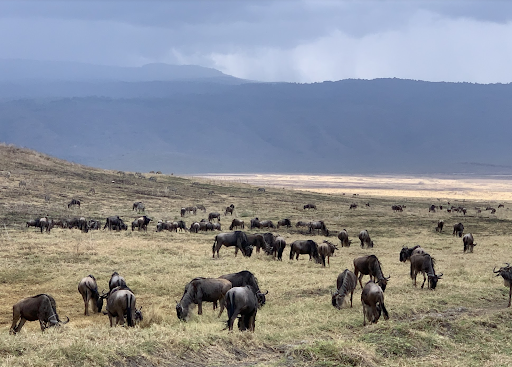 We're not a luxury safari tour organizer, we are bikers who want to take bikers on unique adventures they will remember for years to come. We had to find solutions to fit that all in.
When you join one of our motorcycle tours, you'll not only get to see the very best there is in a certain country or region, on truly enjoyable roads and tracks but also at a price that won't force you to remortgage the house. This is also what makes MotoBirds adventure rides stand out!
THE INFORMATION PACKAGE
If you've been on a MotoBirds trip before, you know we take great care to prepare a comprehensive information package. Our aim is to help riders prepare for their forthcoming expedition. We put many hours of work into this, to make sure riders are prepared in the best possible way.
This information package includes:
A general program outline that gives an overview of what the trip is about, and what attractions there will be.
A country & expedition factsheet: providing detailed information about what to expect while on tour. From power outlet models all the way to packing tips. All of what you need to know to be prepared.
A day-by-day program explaining the program for each day of the expedition.
A hotel list with GPS coordinates, tel numbers, addresses, etc. and of all locations.
On some tours: a GPS package with detailed turn-by-tun GPX tracks for those that want to use it.
A teleconference with participants to wrap-up any remaining questions prior to the departure.
There you have it!  We've now lifted the veil on the work that takes place behind the scene to make our adventure motorcycle tours possible. Also, these are some of the ingredients that really differentiate the MotoBirds expeditions. We're passionate riders, but we know that there is no shortcut to thorough preparation to ensure you make the most of your time on tour with us.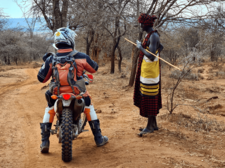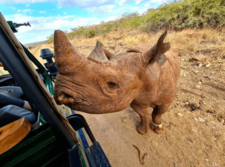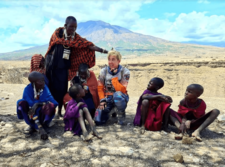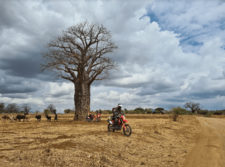 ONE MORE THING ABOUT MOTOBIRDS ADVENTURE MOTORCYCLE TOURS
Our tours are not hard-enduro bootcamps, although we like those! Rather, our expeditions are aimed at riders seeking beautiful motorcycle adventures, looking to discover the best landscapes a region has to offer, wanting to go home with lifelong memories and also wanting to get to know more of a certain region. As we never camp, our trips allow everyone to enjoy the adventure ride of their lifetime in comfortable conditions.  
Mind you, our adventure motorcycle tours will always have some degree of challenge. Be it in terms of endurance, off-road ability, distances, climate, etc. Nevertheless, we know it is important for riders to have the best possible information to make good choices in regards to the kind of ride they are signing up for. We felt that introducing this classification would help in making decisions beyond the continent or country and difficulty level. This is where our trip rating (1 to 10) and trip categories (Luxe, Explorer, Gravel Heroes) come in…
If you haven't been on a MotoBirds expedition yet, we hope you'll have the opportunity to do so soon. We'd sure love to hear what you think of the immersed part of that iceberg!
If you still have doubts which trip is right for you, write an e-mail or call us. We are at your disposal and we will be happy to answer any questions you may have about the trips we organize!
A full list of currently offered trips can be found in the tours – all riders tab.
And if you are a female motorcyclist and would like to go to conquer the world in a group of other bad-ass women, check out the offer of our women-only motorcycle tours.
Safe riding!
MotoBirds Team