Adventure Motorcycle Tours: Choosing Your Next Trip
Adventure motorcycle tours are an amazing way to travel. As motorcyclists, we can choose routes less traveled, explore the world on our own terms, and experience the thrill of the ride. Whether it's a short weekend trip, a round-the-world adventure, or a two-week tour somewhere you've never ridden before, an adventure motorcycle tour is the best form of escape.
However, as the touring market is exploding, it can be difficult to pick the tour that's right for you. Guided or self-guided? On your own motorcycle or a rental? Which motorcycle tour company and shipping agent should you choose?
To help you plan your adventure trip, we put this helpful guide together. In this post, however, we're going to talk about different types of adventure motorcycle tours and which one would work best for you.
Guided Adventure Motorcycle Tours
Guided bike tours are a little like a package holiday: the motorcycles, the routes, the hotels, and the off-bike activities are all pre-booked and pre-planned for you. All you need to do is fly in, get on your chosen motorcycle, and enjoy the tour.  Most motorcycle tour organizers will have several options to choose from: on-road or off-road (or perhaps a mix of the two), luxury hotels or budget inns, the size of the group, the duration of the tour, and so on. A guided motorcycle tour is ideal for riders who are busy and do not have the time to do their own research, planning, route design, and logistics. Simply pick the country you'd love to visit on a motorcycle, get in touch with a local tour company, and book your dream holiday.
One of the pitfalls of a guided adventure motorcycle tour is that you never know who is riding with you, and the groups can sometimes be quite diverse. However, the tour guides usually try to match everyone's skill levels to make sure all participants are happy, and you never know – you might just make some lifelong friends during a two-wheeled adventure.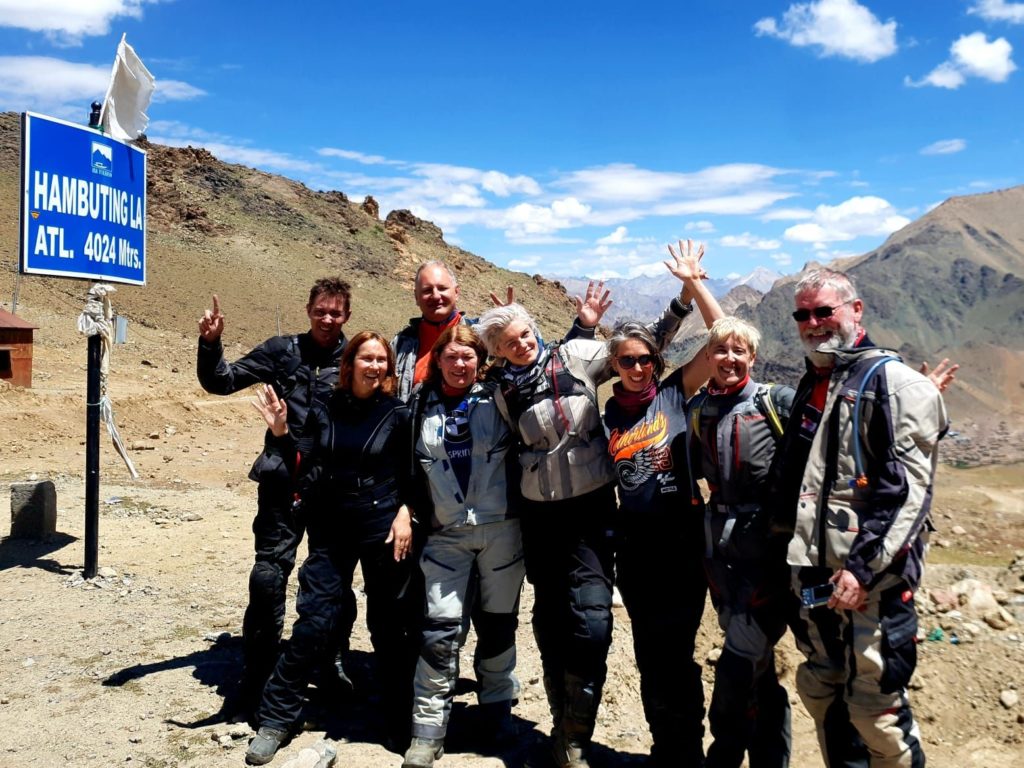 Guided Tours Recommendations:
Self-Guided Tours
Self-guided tours are perfect for people who like to ride on their own (or just with their friends or partners), who are independent, and who can spare the time and the resources to prepare a motorcycle adventure themselves. If that sounds like you, you can always start from scratch: pick a destination, do your research about the local culture, terrain, weather, traffic conditions, and road infrastructure, and start putting a route together. Next, you'll need to book your accommodation and either ship your own motorcycle there or rent locally.
Some motorcycle tour companies offer self-guided tour packages. This means that you will be riding independently, but the company will give you a pre-planned route and book your accommodation for you. They will typically also recommend places to visit, activities to include in your trip, and some interesting local spots to explore. This is a great option if you'd like to combine the best of the two worlds – ride on your own, but have the comfort of a pre-planned route, a rental bike, and accommodation all taken care of for you.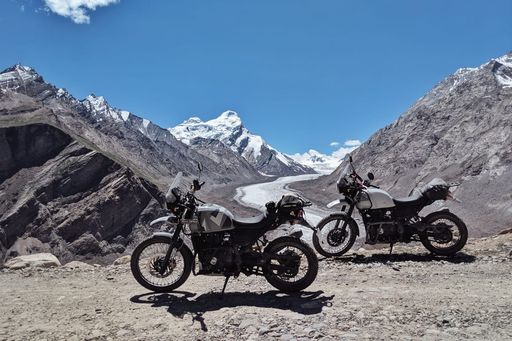 If you're thinking of doing a self-guided tour and this is your first time going on a longer trip, we highly recommend:
Georgia
Motorcycle Shipping vs Renting
Whether you choose a guided or self-guided adventure motorcycle tour, you'll need to figure out if you want to ride your own bike or hop on a rental. In many cases, a rental makes more sense logistically and financially: if you're just going on a ten-day or two-week trip, there's no point in shipping your own motorcycle, especially if the destination is remote. However, if you're planning to ride for over two-three months, or if your chosen destination is fairly close and easy to ship to, you can take your own bike. After all, you picked your motorcycle for a reason, and it's always better to ride something you know and are comfortable with.
If you are based in Europe, some of the closer and cheaper shipping destinations include Morocco, Georgia, and Iceland. If you're in North America, it's easy enough to ship your bike from coast to coast. However, if your trip is happening on another continent, consider getting a rental motorcycle. Keep in mind that inter-continental motorcycle shipping also takes much longer than sending your bike a few countries down: a trans-Atlantic crossing on a cargo ship, for example, can take up to three weeks or more.
What sort of adventure motorcycle tours: guided, self-guided, or independent – do you prefer, and why? Let us know in the comments below!