How to Plan a Motorcycle Trip
Doing the research, the homework, and the planning for a long-distance motorcycle trip is sometimes the bigger part of the process than the journey itself. If you are thinking of riding around your own country or continent, the task isn't too complicated. But if you're going around the world, or to another continent, the prep matters.
To help you out, we put together a simple template you can use when planning a motorcycle trip. The key sections include route, shipping, accommodation and fuel, and finally, safety. While there are always more things to plan and keep in mind, we hope that this template will at least give you a rough guide of where to begin.
Motorcycle Trip Routes
When it comes to planning out your route, there are several key factors you should consider. First off, what will be your on road and off-road ratio? Are you  going to stick to highways and main roads, or explore little dirt trails and back country routes? You need to figure out your expectations before putting the actual route together so that you can roughly calculate the mileage and the distances.
Speaking of which: always pay close attention to terrain. Three hundred miles might only mean five hours of riding across a flat terrain, but the same three hundred miles in the mountains can mean something entirely different.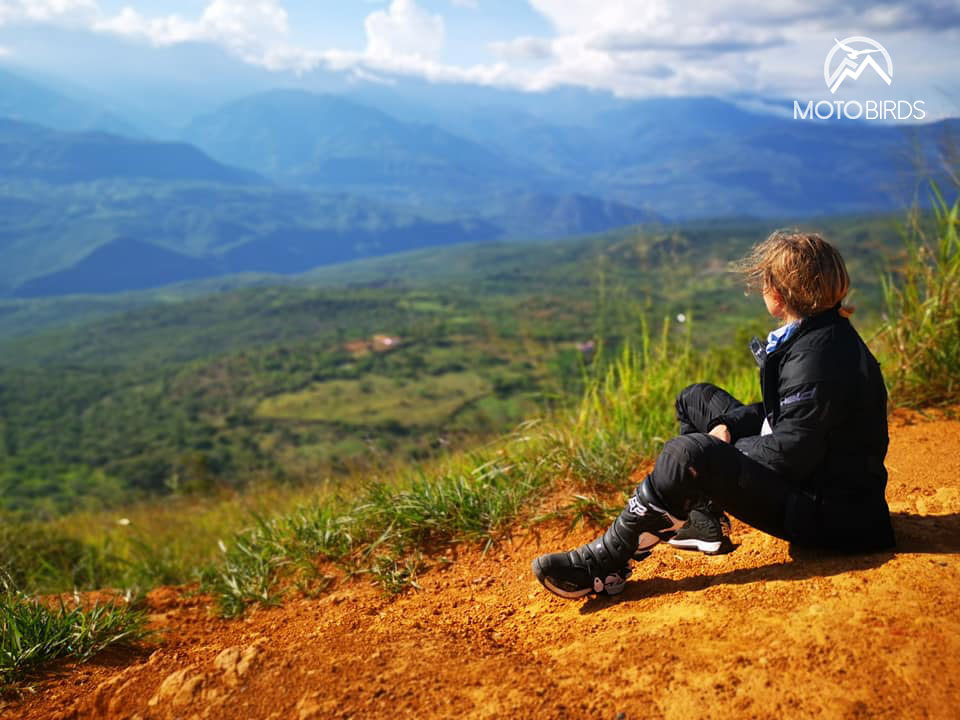 In general, however, we recommend to keep the daily mileage under 250. This is not only because you may have unexpected delays, varying temperatures, different weather, and different terrain, but also because you're on a motorcycle journey – which means you'll need time to take it all in. Don't rush your motorcycle trip, and don't simply collect bucket list destinations. Take your time to explore and to immerse yourself in the local culture.
Once you've decided how much on road and off-road riding you'll do, as well as calculated your daily mileage, it's time to transfer the expectations on to a map. Depending on which continent you choose to ride, we recommend to plan a route that is as varied as possible. Include mountain twisties, coastal routes, stretches of desert or plains – the more diverse the landscape, the more fun you'll have riding. Besides, this will help you deal with weather, temperature, and altitude changes. Switch it up as much as possible to enjoy the best your chosen continent has to offer.
For paved routes, all you need is Google Maps and an app that warns you about road closures or similar unexpected obsatcles, such as Maps Me. If you're looking for off-road trails, use Google Earth option to zoom in and see if your chosen toure is paved or not. Alternatively, you can always ask for advice on online forums, such as Horizon Unlimited.
Motorcycle Shipping
For a lot of riders who are setting on a long-distance adventure motorcycle journey for the first time, motorcycle shipping may sound intimidating. However, it doesn't have to be: there are several established shipping routes worldwide, and if you pick a reputable company to help you out, you won't have to worry about paperwork or customs procedures.
In addition, motorcycle shipping doesn't need to be expensive. Some of the cheapest international shipping routes are between North America, Europe, and South America, so if shipping budget is a big factor for you, pick one of these continents to explore. Keep in mind that sea freight is typically significantly cheaper than air freight, with very few exceptions. Finally, we recommend you look into return options instead of merely shipping one way, then looking for another shipping company to get your bike back home. Return shipping is much cheaper than booking two separate journeys.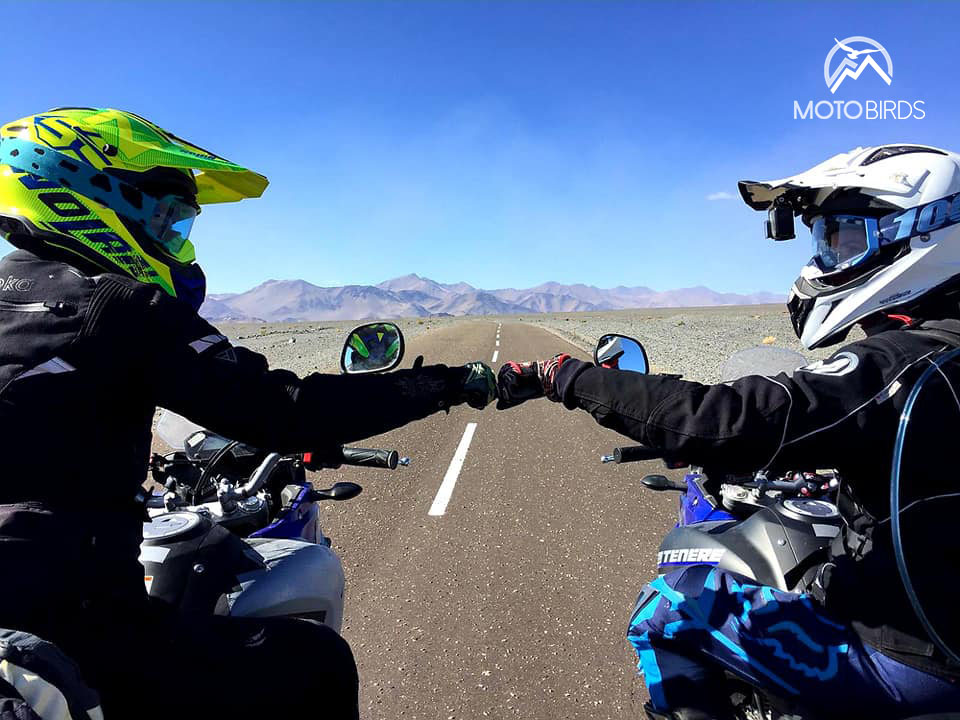 Accommodation and Fuel Availability On the Road
Although going on a motorcycle trip on another continent such as South America or Asia may sound exotic, the reality is that the world ir rapidly developing. Most major cities and towns across the world will have plenty of accommodation options, and fuel availability is generally quite good even in more remote places like Patagonia or Mongolia.
However, if you're planning to ride mostly off-road and explore some of the more remote regions of the world, it's usually a good idea to carry your camping equipment with you and have at least a 400-kilometer fuel range. If your tank is small and you can't find a decent aftermarket option, carry a fuel bladder or a jerry can just in case.
When it comes to accommodation, there most economical options are usually organized campsites, hostels, and AirBnBs. Depending on the comfort level you expect or require, accommodation can cost as little as $5 and as much as – well, as much as you're willing to pay.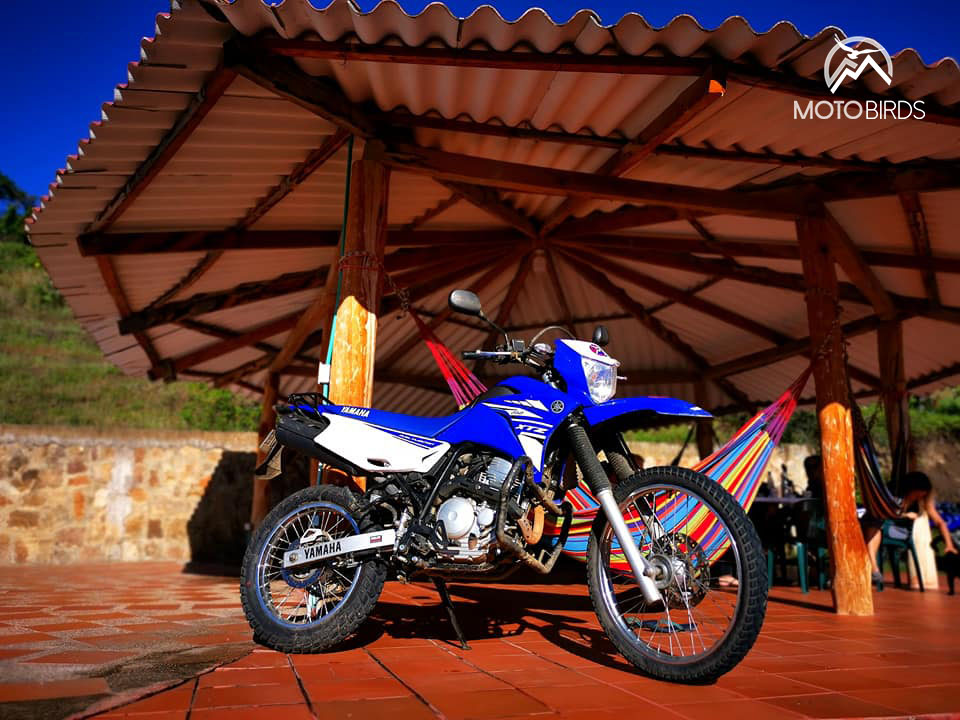 If you have planned a fairly detailed route, we suggest you book at least some of your accommodation in advance. Typically, booking online is cheaper than upon arrival, and you can score some good deals this way.
Travel Safety
Now that you're all set, there's one more thing to consider: travel safety. During a motorcycle trip, anything can happen, so be sure to purchase good travel insurance that covers motorcycle riding or motorsports. When it comes to safety on the road, the general rule of thumb is this: avoid riding in the dark, always carry water, and listen to the advice of the locals. The more you talk and connect with people, the more likely you are to get accurate route information and avoid trouble such as closed roads, protests, or simply sketchier areas tourists aren't recommended to visit.
Needless to say, careful motorcycle trip planning will need some research, some time, and plenty of imagination, but we hope that this short guide can be a good place to start.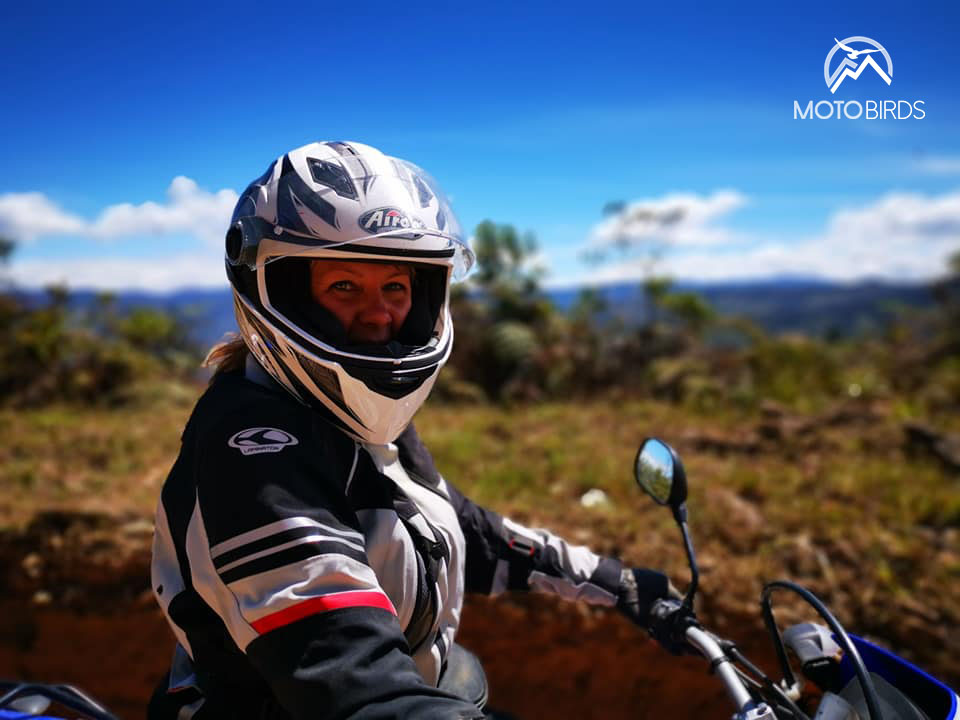 What's the most important thing when planning a motorcycle trip for you? Let us know in the comments below!