How Much Does It Cost to Ride the World?
What do all adventure riders have in common? A dream to ride the world, of course. Whether it's a traditional round-the-world circumnavigation or a journey completed leg by leg, riding around the world is on the bucket lists of many motorcycle travellers. However, budget is always a concern. So how much does it cost to ride the world?
If you're dreaming to travel by motorcycle, your budget will depend on several different factors. Some riders simply take off and ride East or West until they come home from the opposite direction. But a round-the-world journey doesn't have to be a straight circumnavigation. Very few of us can take off to roam the planet for months or even years. Most riders have jobs, families, and other commitments they can't just leave for an indefinite period of time, and understandably so.
However, there are as many ways to ride around the world as there are people. Some riders choose to travel for a month or so, leave the motorcycle, and fly back home to see their families or go back to work. Then, after a break home, they fly back, get on the bike, and resume the trip. Another good way to see the world from the saddle of a motorcycle is go on motorcycle tours in select locations. This way, you'll save a lot of time otherwise spent for planning and researching. Finally, you can always "fly and ride" – that is, rent a motorcycle in the locations you want to see the most, and ride the world in patches.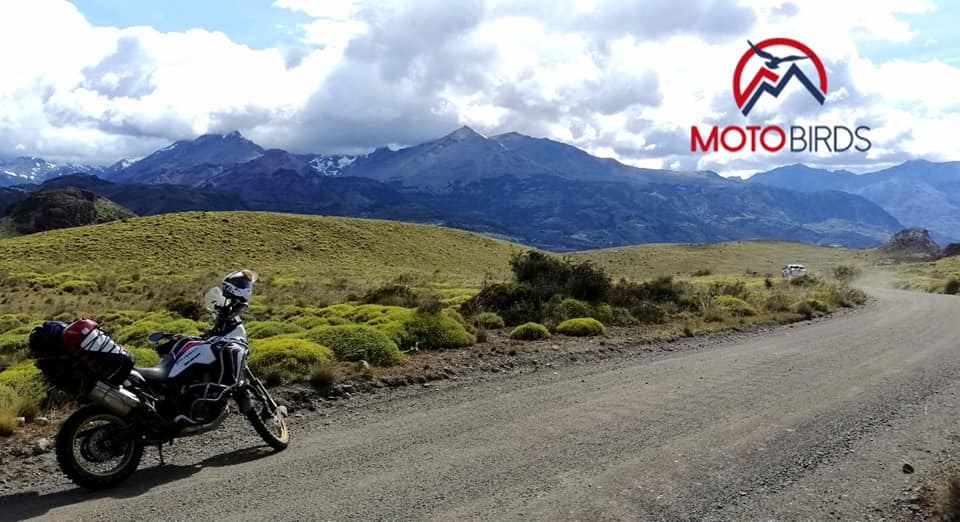 There is no right or wrong way to travel. So when it comes to the question of how much does it cost to ride the world, there isn't a right answer, either. However, we put together some rough guidelines so you know what to expect.
Your Motorcycle
When it comes to long-distance travel budget, a lot will depend on the bike you choose. If you're all about the highway speeds, comfort, and eating up the miles, you probably own a large capacity motorcycle, which will naturally require more fuel and potentially will be more expensive to maintain on the road.
Medium-range dual sport and enduro bikes seem to be among the most popular choice for long journeys, especially if you love riding off-road. These bikes are typically reliable, durable, and easy to fix yourself, bringing the fuel and service costs down.
Finally, there are people riding around the world on tiny Honda 90C's, scooters, or small dirt bikes. If you're all about those dirt tracks, this could be the perfect option for you. Again, a smaller bike will likely be more fuel efficient and cost less to maintain.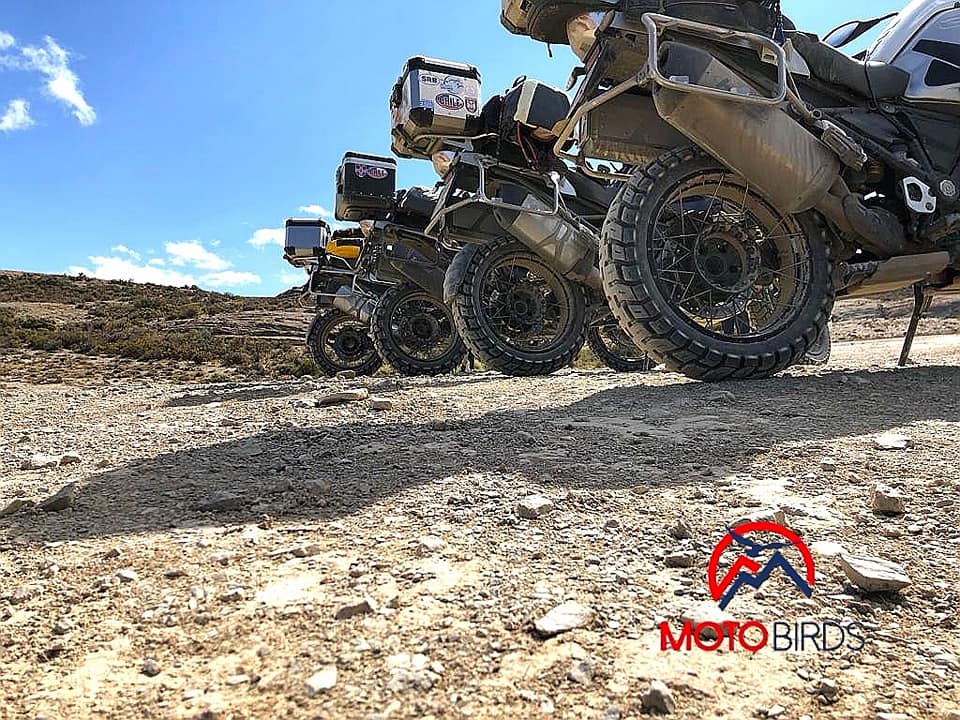 Fuel
Fuel costs vary greatly around the world. Gas costs less than water in Saudi Arabia, but your fuel bill will be significantly higher in countries like Norway or Switzerland. On average, however, fuel costs come out to about 60-70 eurocents per liter in continents like South America or regions like Central Asia.
The best policy to avoid paying astronomical fuel prices is to stick to the cheaper continents or countries. Avoid Western Europe and North America if you want to save on gas; go nuts in South America, Mongolia, Southeast Asia, and India. It's all about balance!
Food and Accommodation
This is another tricky one. If you plan to camp and cook your own meals, your food and accommodation costs will be significantly lower than if you need a five-star hotel and a Michelin dinner every night. Nowadays, it's much easier to plan your accommodation budget as you can always opt for not only hotels but also AirBnBs, hostels, and organized campsites or cabins.
If you treat your motorcycle trip as a journey rather than a holiday, you can save a significant chunk of change by planning ahead, staying in cheaper countries longer than in the expensive ones, and camping once in a while.
When it comes to food, generally this isn't a big expense, especially if you enjoy street food or cook your own dinners. Depending on your dietary requirements and your palate, you can get away with as little as $10 a day for food.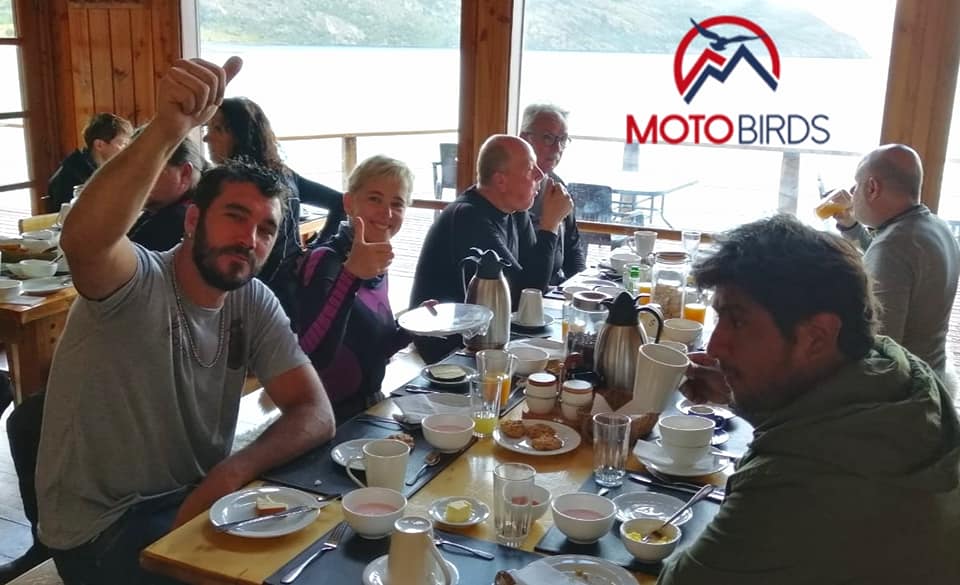 Motorcycle Shipping
Whether you're circumnavigating the world in one go or doing it in separate legs, you will have to ship your motorcycle across an ocean at some point. Done wrong, this can be a huge expense. However, if you choose wisely and plan smartly, you can expect to pay as little as 1,150 euros to ship your bike from Europe to South America, as an example. It all comes down to research and planning.
So what's the bottom line and how much does it cost to ride the world? Depending on your bike, comfort level you need, and the amount of time you have to plan and prepare, you can expect to spend anywhere between $50 and $100 a day while on the road. Riders on bikes like the Suzuki DR650 or the Kawasaki KLR 650 who camp often, don't mind street food, and do their own motorcycle maintenance, report spending about $50-60 a day including fuel, food, accommodation, and motorcycle shipping costs. Riders on larger capacity bikes who prefer hotel stays and good dinners may spend anywhere between $70-$100 while on the road.
The choice, ultimately, is yours. Where will you be riding in 2020?