Adventure Motorcycle Gear: What's in Your closet?
Debates about adventure motorcycle gear often get just as heated as arguments about which bike is the most suitable for long-distance ADV travel. What should you wear on a motorcycle trip? Full-on four-season adventure suit? Lightweight motocross gear? Street wear?
It all depends on where you're going, and for how long. If your trip isn't going to last longer than three weeks and you won't be covering varying altitudes and climates zones, you're probably good with some Kevlar jeans and a comfortable touring jacket. If, however, you're riding somewhere a little more rugged or where you will be traveling multiple climate zones and crossing mountains – like, say, South America – you need to be better prepared. In addition to keeping you warm and dry, adventure motorcycle gear also keeps you safe. Out there in the sticks, that matters even more.
So let's take a look at adventure motorcycle gear options out there.
Mid-Range Adventure Motorcycle Jackets and Pants
Some of the high-end adventure bike gear out there can feel like it costs an arm and a leg. Do you actually need to spend that much on a Klim jacket and pants? The answer depends on your riding: no, if you don't clock more than 10,000 kilometers each year, if your adventure bike trips are less than two-week-long, and if you generally ride very conservatively and only when the weather's good. If you mostly use your motorcycle for commuting and short weekend rides, aim for mid-range gear that won't cost you a fortune but will provide comfort and protection.
Speaking of protection: always make sure that your motorcycle jacket has back, shoulder, and elbow armour and your motorcycle pants should have some padding at the hips and knees. Look for the CE label on all your adventure motorcycle gear, as this label means the gear meets the current motorcycle safety standards of the EU.
Four-Season Adventure Motorcycle Gear
However, if you ride year-round, if you love taking your bike off the beaten path, if you go on long adventure rides in places like Chile, Argentina, or Bolivia, if you spend long hours in the saddle and often ride through different altitudes, weather, and climate zones, you need some real hardware. That's where high-end adventure motorcycle gear comes in. And yes, the cost isn't small, but great-quality adventure suit will last you for years, protect you like an exoskeleton, keep you warm and dry even in torrential rain, and offer the best safety and comfort ratio.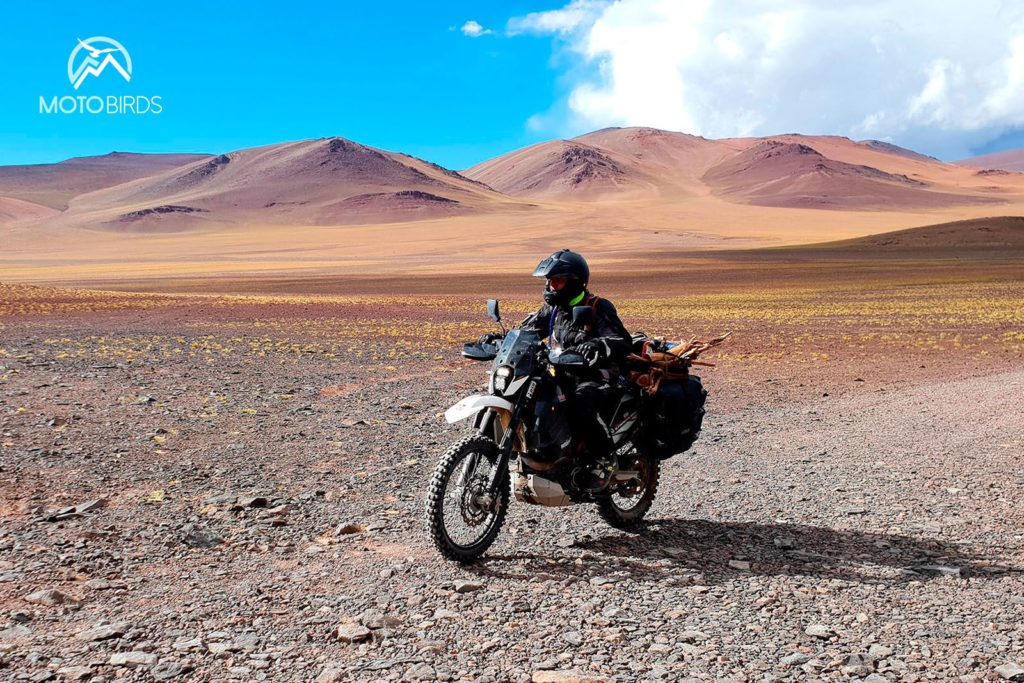 Our tour guides here at Motobirds prefer Klim because these adventure suits are incredibly durable, reliably waterproof, have good ventilation for those hot temperatures, and are virtually indestructible. We love Klim's Artemis for women and Badlands for men; however, do try out other brands like Rukka, Touratech, or BMW. In addition to being functional, adventure motorcycle gear needs to fit great, too, so make sure you shop around and find what works for you.
Pro tip: if you're looking for a truly four-season adventure jacket and pants, make sure the outer shell has GoreTex. If it has some other material and says "water-resistant", you'll get soaked. If it's GoreTex, however, you're covered.
Women's Adventure Motorcycle Gear
For female riders, finding adventure gear that actually fits used to be a bit of a headache. Nowadays, however, brands are catching up to the fact that women love bikes just as much as men do for the exact same reasons, and more and more gear is designed with women in mind.
Here at Motobirds, our female tour guides wear Klim Artemis: it's rugged, waterproof, durable, highly protective, and created by an actual female gear designer, so the cut and the fit are amazing. But do check out Rev'It! and Touratech, too, as these two companies have some adventure motorcycle gear aimed at women riders, and you want to find the best fit for you.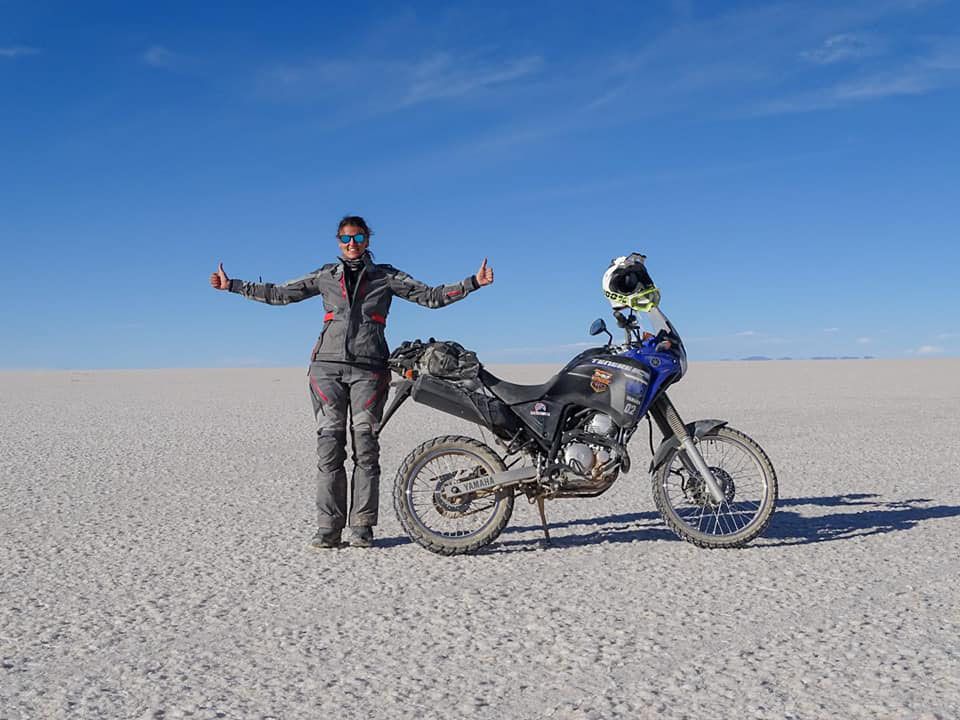 Lightweight Off-Road Gear
If you're an off-road maniac and your bike's tires barely touch the pavement, a heavy, restrictive four-season adventure riding suit may not be for you. If you're constantly battling steep hills, single track, and gnarly terrain, you'll want excellent protection and complete freedom of movement, plus great ventilation. If that sounds like you, shop for lightweight off-road motorcycle gear aimed at motocross and rally racers.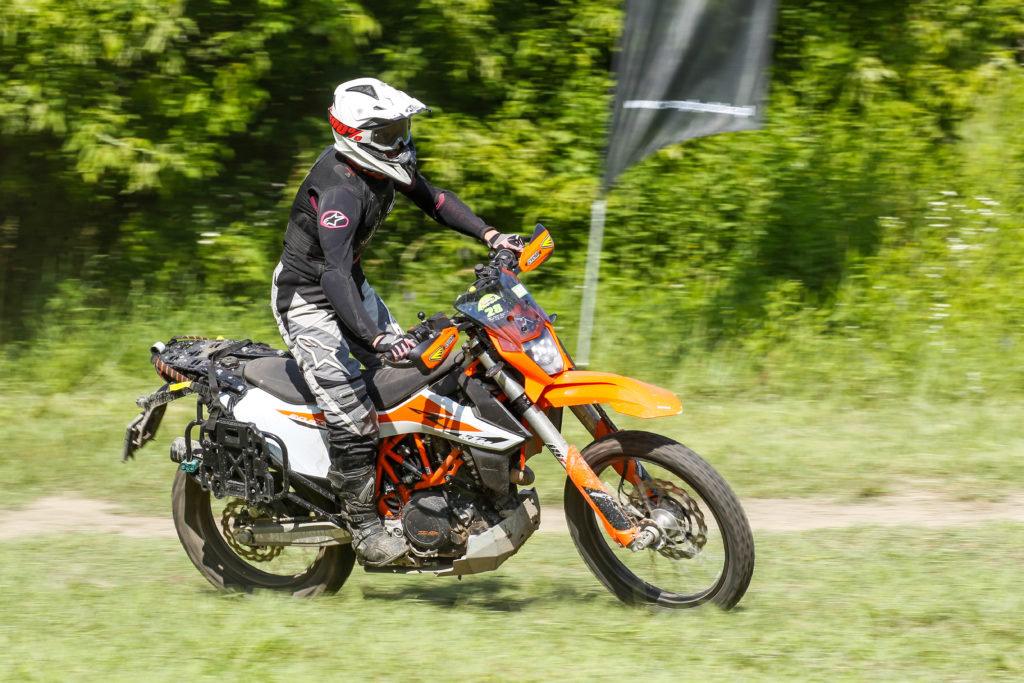 We love Leatt, as this company was founded by a South African neurosurgeon and rider who designs all the protective parts with scientific precision; however, there's no shortage of other brands out there offering different options. Whatever you choose, just make sure you've got plenty of protection, and don't forget to wear a neck brace.
What kind of adventure motorcycle gear do you wear and why? Let us know in the comments below!