Take advantage of our knowledge and experience!
The offer includes motorcycle training, trips around Poland and other events, thanks to which you have the opportunity to improve your motorcycle skills, ask bothering questions, meet new friends and reach the most interesting parts of our country. 
We're cooperate with the best riding schools in Poland:  Strefa Enduro, ProEnduro i California Superbike School
Check what we are planning.
INFORMATION, THAT YOU CAN FIND ON THIS PAGE
click the link to scroll down to the section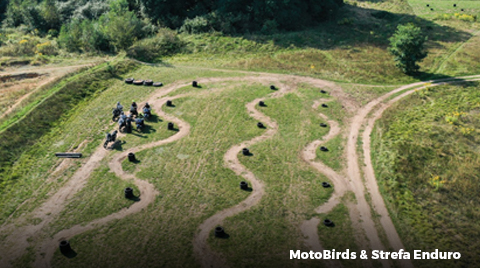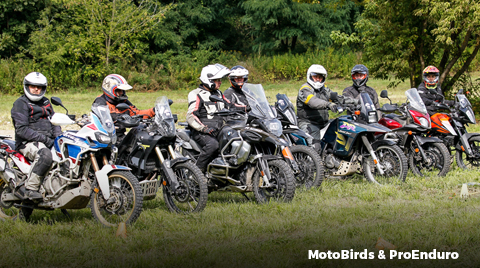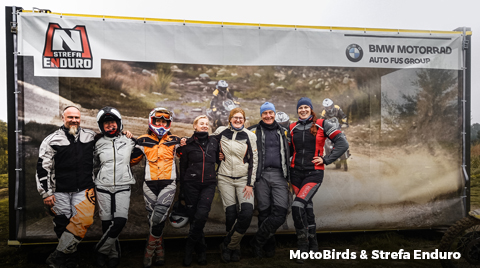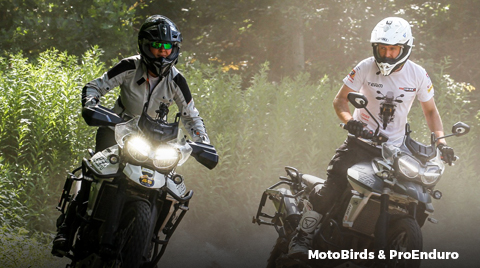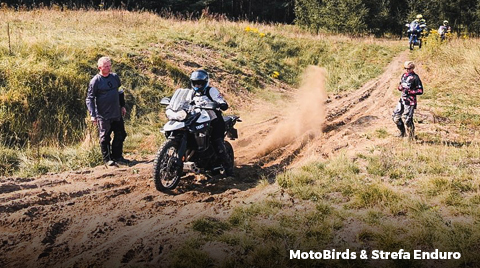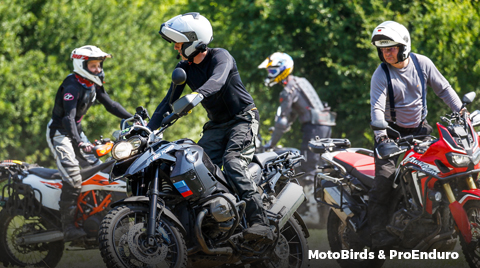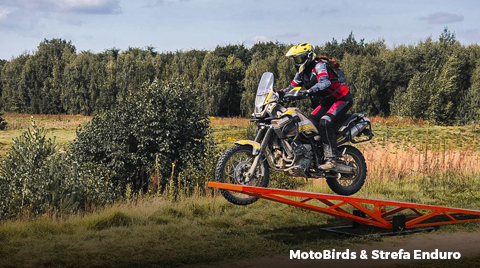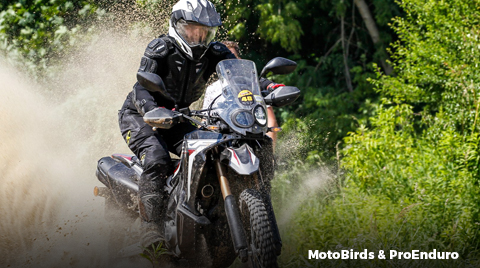 UPCOMING TRAINING / EVENTS
MOTOBIRDS
---
GALLERY
PHOTOS FROM TRAINING
---
"Dziewuchy/ Chłopaki, jeśli macie jakiekolwiek wątpliwości, walcie na szkolenia organizowane przez Aleksandra Trzaskowska jak w dym. Przygotowanie merytoryczne i metodyczne na najwyższym poziomie. Że o organizacji już nawet nie wspomnę, bo wsio zapięte na ostatni guzik. Świetne tereny do jazdy. Pełen profesjonalizm. Nie żałuję ani jednej złotówki tam wydanej. I chętnie uzbieram i wydam jeszcze. Ola, "Maleńka jesteś Wielka", jak mawiał Cezary Żak. "
Agnieszka Radzymińska
"Bardzo bardzo bardzo na tak. Ola ma dużo cierpliwości, sporo wiedzy i co mnie urzekło: masę samozaparcia, którym zaraża innych. Zagrzewa do podjęcia wyzwania, ale nie naciska. Wszystko wywarzone i bardzo pro. Dzięki za towarzystwo przy pierwszych próbach i do zobaczenia!"
Beata Dutkiewicz
"Jazda motocyklem to fantastyczna przygoda, ale trzeba zadbać o to by każda wyprawa poza asfalt zakończyła się nie tylko fantastycznymi wspomnieniami, oraz ładnymi ujęciami w postaci pamiątkowych zdjęć. Najważniejsze jest nasze bezpieczeństwo i nasze umiejętności, które zapewnią nam komfortową i bezpieczną jazdę. Takie umiejętności możemy nabyć pod czujnym okiem Aleksandry Trzaskowskiej z Moto Birds, indywidualne podejście w przyjaznej atmosferze powoduje,ze chce się więcej. Dziękuję Ola za motywację."
Sylwia Barto