Motorcycle tours, transport and training with MotoBirds. Get to know us
Motorcycle tours around the world, vehicle transport and motorcycle training for everyone. Whether you are familiar with MotoBirds or you are here for the first time, we want to introduce you to the structure of our business. Over the past few years, we have grown so much that it happens that people who have been with us longer know only part of what MotoBirds do. So they are surprised when they discover a new branch of our activity (for them). And the range of options is constantly growing! We started with motorcycle tours for women, at the same time organizing motorcycle tours in South America and Asia. It is with them that many people associate us, but that's not all!
MotoBirds was created out of the need to make our dreams come true on our own terms
We have always been fascinated by motorcycles and traveling, but we like to combine both passions the most. For many years we have traveled on motorcycle tours around the world, and since 2013 our passion has also become our job. Years of practice helped us organize trips at the highest level. The fact that a woman – Aleksandra Trzaskowska – was behind the whole project from the beginning turned out to be an additional advantage. A person who has always felt at home in the male automotive world brought a new, feminine point of view to it. It was Aleksandra who in 2016 initiated the project of unique female motorcycle tours "Female Only" / "Tylko dla Orlic", which we are constantly developing to this day. Since 2017, under the MotoBirds brand, we organize motorcycle tours for both female and male motorcyclists.
Who uses MotoBirds the most?
Our services are addressed to both LADIES and MEN and owners of not only MOTORCYCLES, but also QUADS and 4X4 VEHICLES. Sometimes we are misidentified with a company that provides services only to women. We started with women's tours a few years ago and we continue to develop the project "Female Only" / "Tylko dla Orlic". However, in the first year of our activity, quite a lot of men participated in the other tours we organized. They also constituted by far the overwhelming majority of people who used motorcycle transport services.
To what extent can individuals and groups of people use MotoBirds services?
Motorcycle Tours around Poland as part of the "Meet Poland with MotoBirds" project – for EVERYONE

Motorcycle Tours for ladies "Female Only" / "Tylko dla Orlic" – events ONLY FOR WOMEN

MotoBirds Motorcycle Tours – for EVERYONE

Tailor-made Tours – for EVERYONE

Transport of motorcycles, quads, 4×4 cars – for EVERYONE

Mechanical Training for women "Female Only" / "Tylko dla Orlic" 

Motorcycle Training in riding technique for women "Female Only" / "Tylko dla Orlic"
Motorcycle tours, trips and expeditions 😉 This is the MotoBirds offer of motorcycle tours around Poland, Europe and distant corners of the world
Motorcycle tours around Poland as part of the "Meet Poland with MotoBirds" project – we invite both ladies and gentlemen
From the 2021 season, we are starting a new project. We want to show you the most interesting corners of Poland. We know great routes and unique monuments. Do you want to get to know your country better or just start discovering Poland? This program is for you! We have prepared 12 extended weekends during which we will get to know different regions of Poland. For people who will take part in the entire cycle or at least half of it, we have a gift!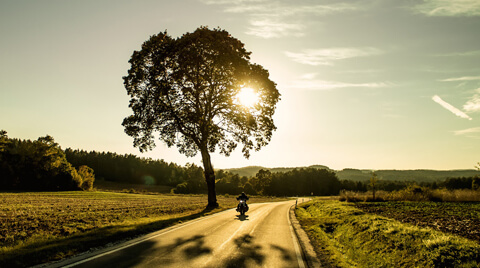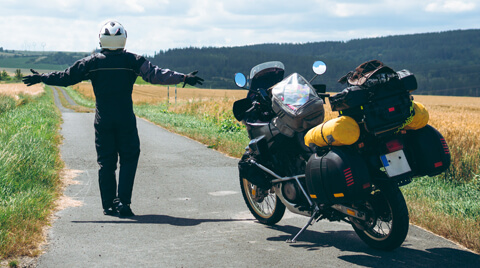 Women's motorcycle trips – that is our project "Female Only" / "Tylko dla Orlic"
As part of the "Tylko dla Orlic" project, female motorcyclists can go with us on motorcycle trips in a strictly female circle. The expeditions vary in difficulty and are organized in different parts of the world, including Poland. No matter how long you ride a motorcycle and how advanced or beginner you are, you will surely find something for yourself among our proposals. Do you feel more at ease in the company of women? Join us!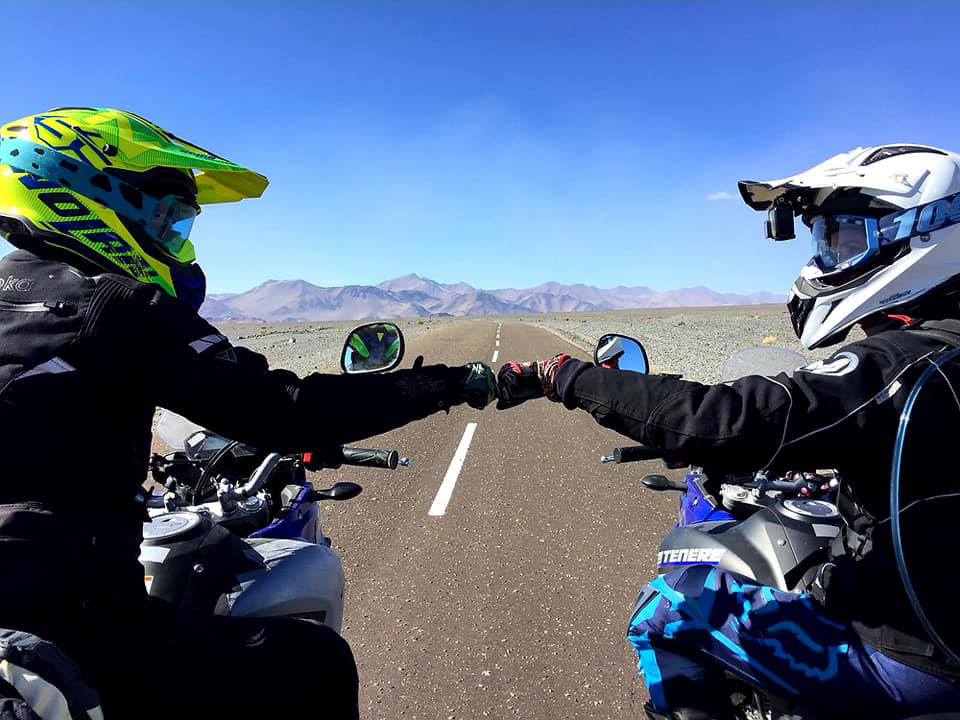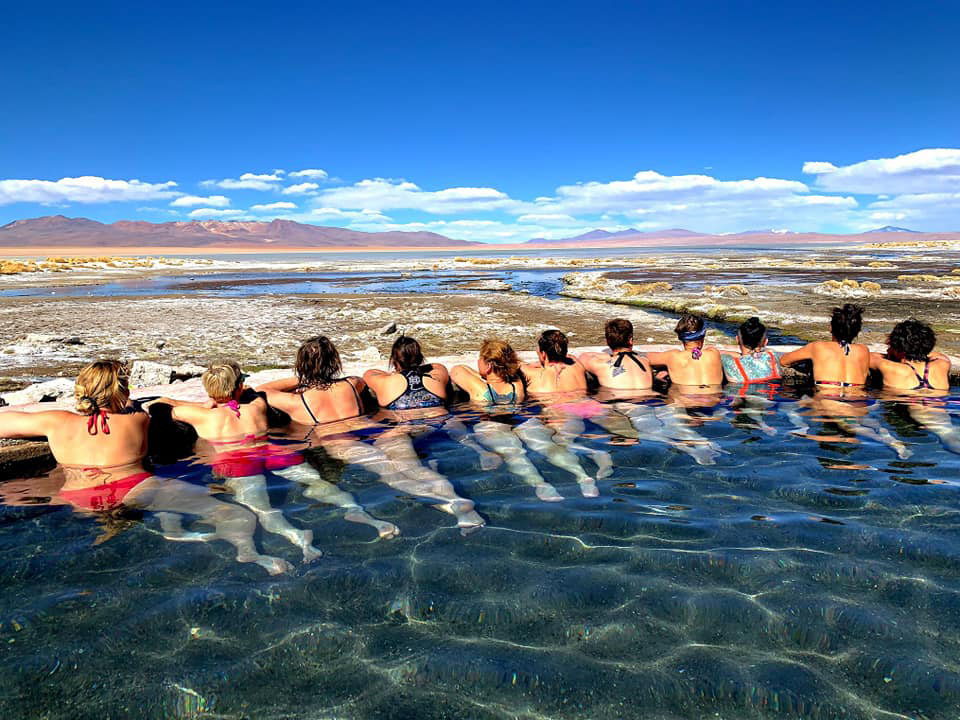 MotoBirds motorcycle tours for EVERYONE
Both ladies and gentlemen can take part in any other trips organized by MotoBirds. In this case, you can meet both ladies and gentlemen in the tour team. We strive to ensure that everyone can find something interesting among our proposals, corresponding to their needs and possibilities. Regardless of whether you are a woman or a man, what motorcycle you ride, whether you like asphalt or terrain, riding solo or with a passenger, in our offer you will find something for yourself. Since 2021, apart from tours to the far corners of the world, we have also been dynamically operating within Europe and the previously discussed Poland.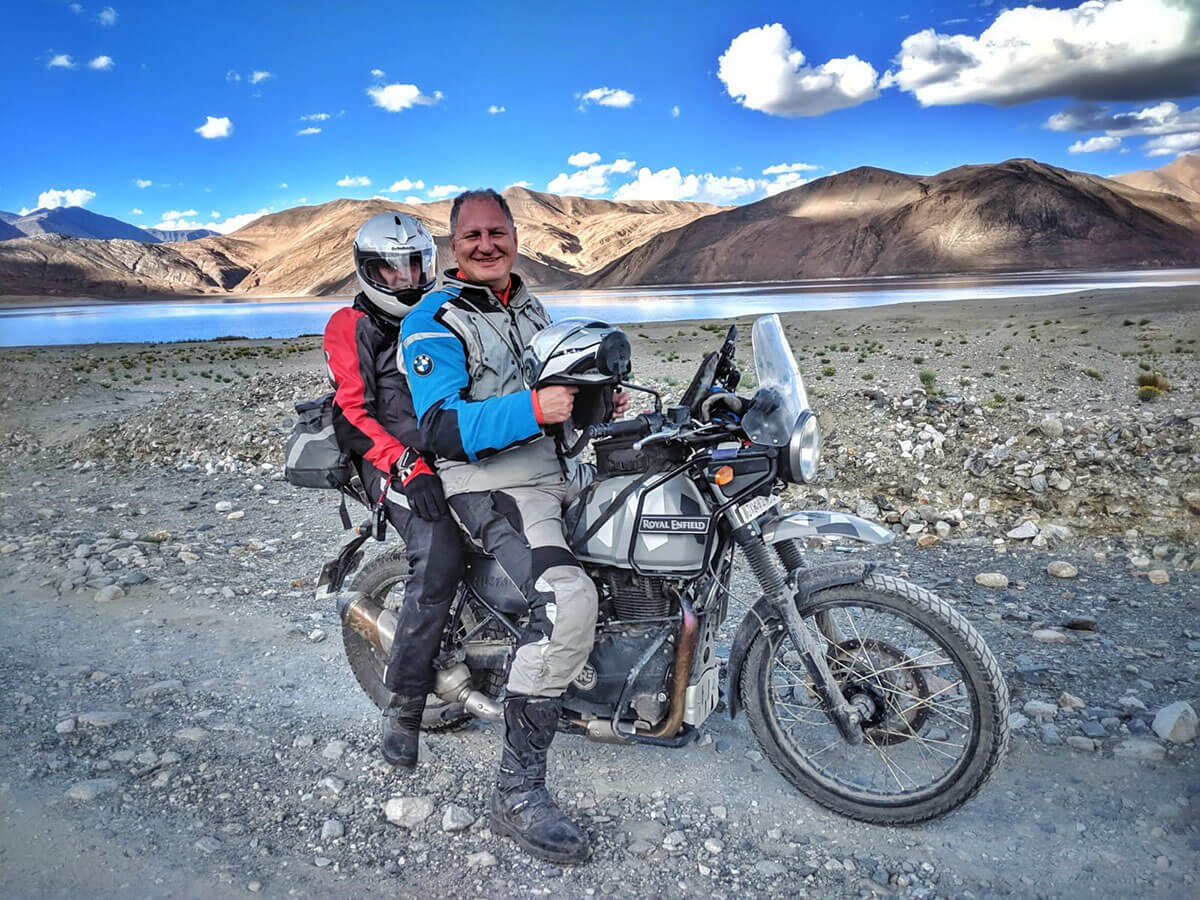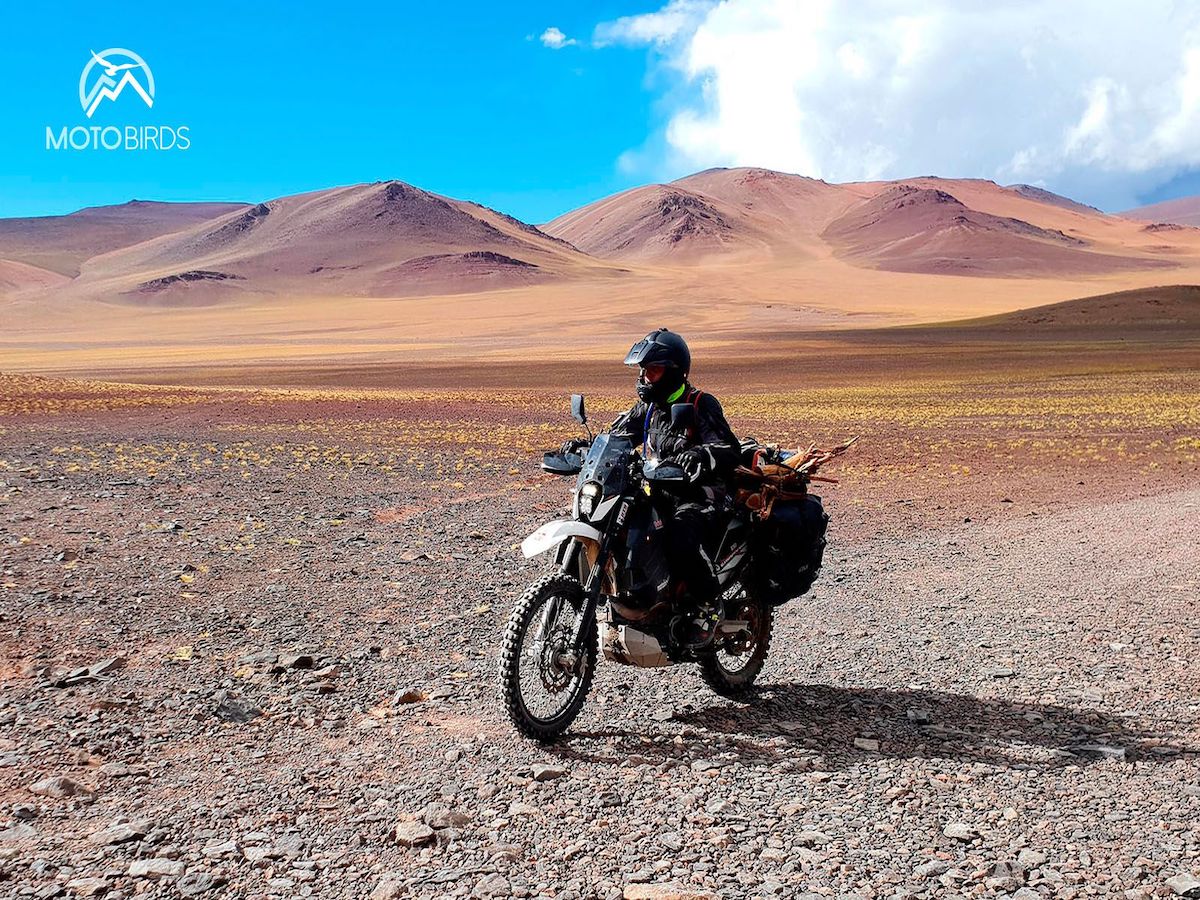 Tailor-made motorcycle tours – dedicated to every traveler, both LADIES and GENTLEMEN
You have a "dream trip", but you don't know how to go about it? This is where we come in! According to your tips, we will suggest routes, attractions and hotels, as well as find out when it is best to travel in a given direction. We will arrange a motorbike (if necessary), a support car and a guide for you on site. We will also prepare tracks. You decide how your dream trip should look like – we take care of its preparation and organization.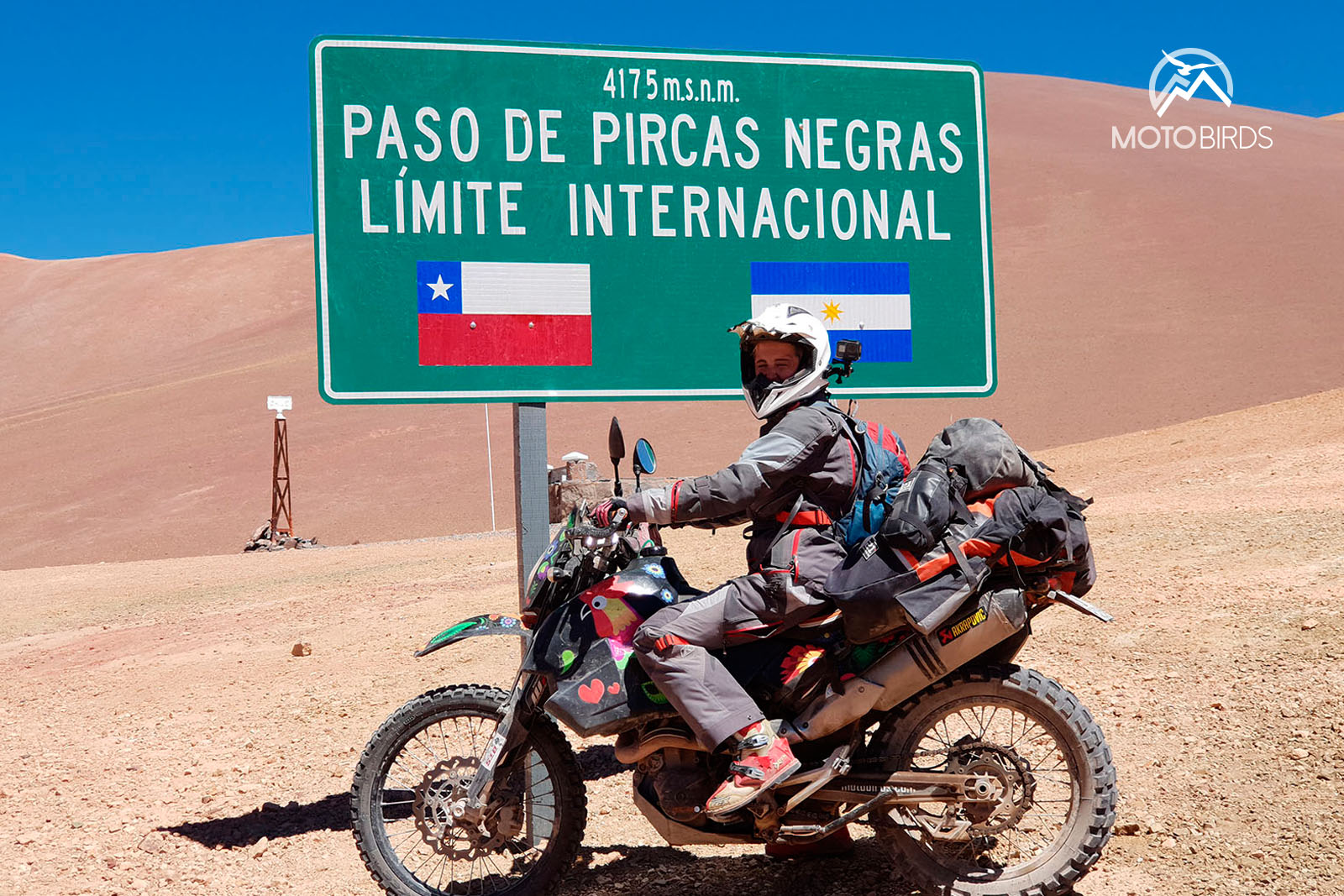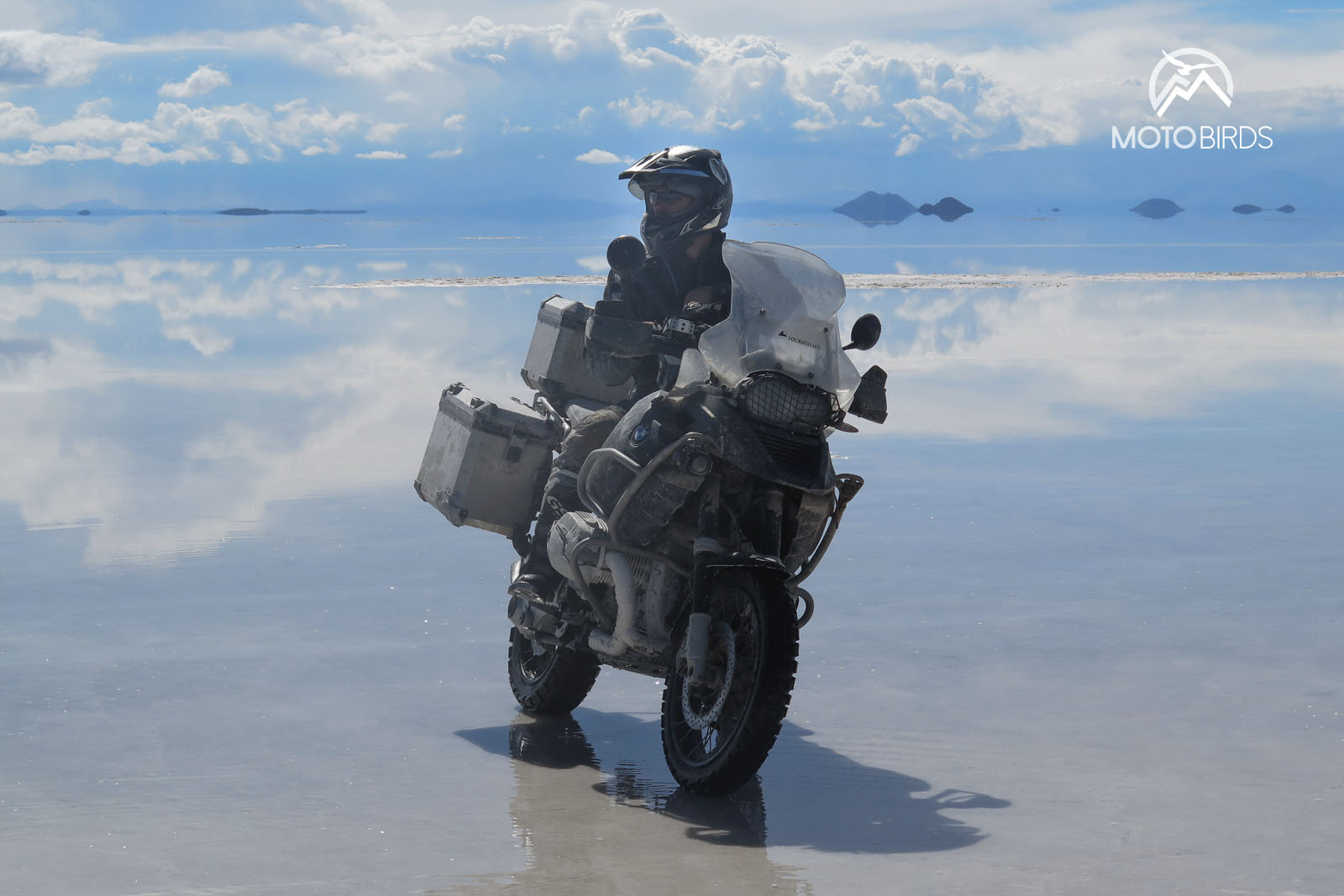 Self-Guided Motorcycle Tours for EVERYONE
Do you want to visit the most interesting corners of the world, but you don't like riding in an organized group? Are you interested in proven routes and attractions, but want to taste it all alone or with your friends? You do not need a guide on trips and you can find yourself in difficult situations on your own? This program is for you! We will prepare tracks for you, suggest what places to visit and what you definitely cannot miss. We will also organize accommodation and if you also need a support car.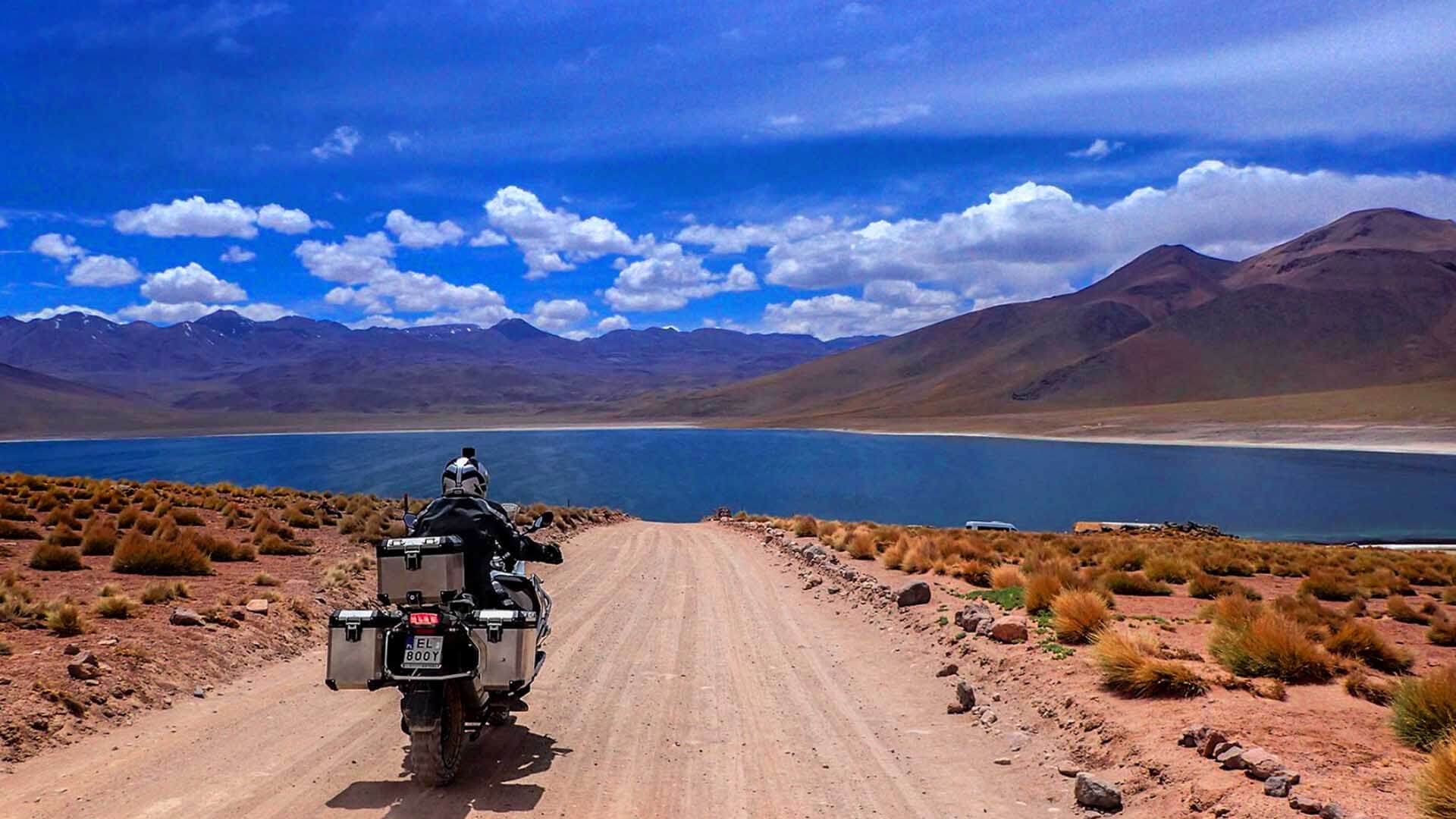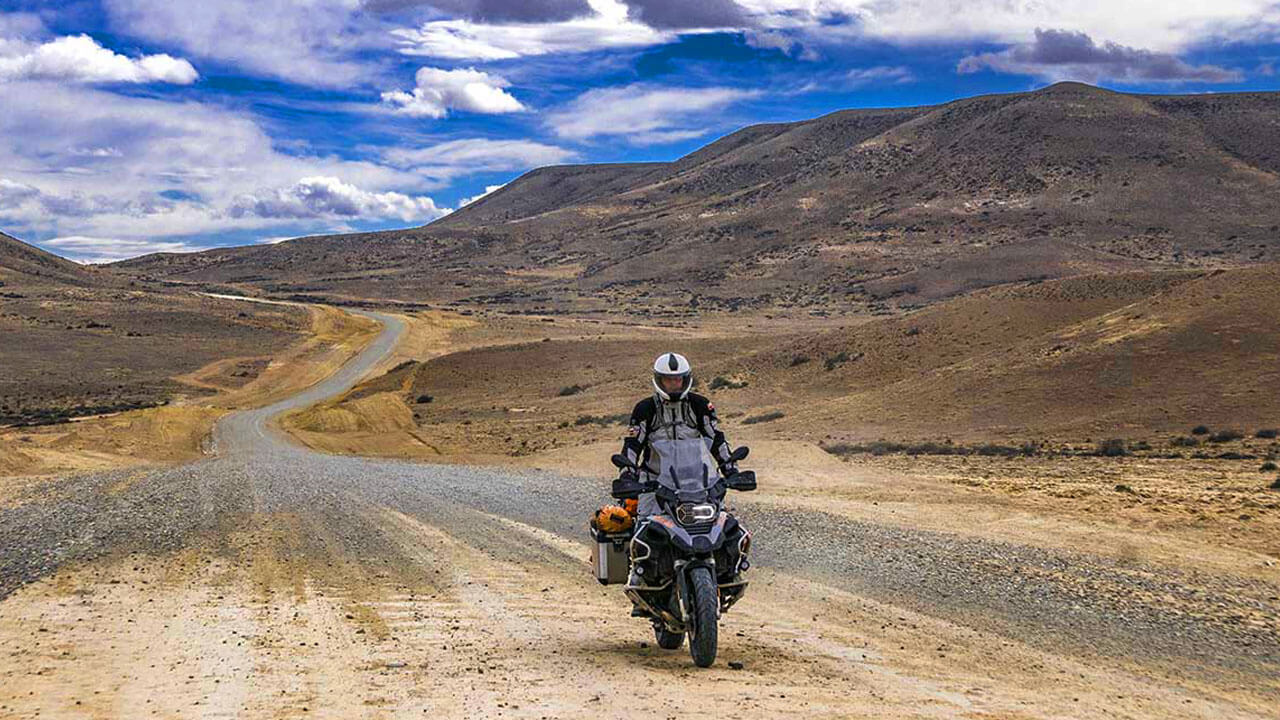 Transport of motorcycles, quads, 4×4 cars – for EVERYONE
Transports of vehicles on an individual order and according to a regular schedule
For those who wish to travel on their own, we offer a comprehensive service of transporting motorcycles to their dream destination. We take care of everything: packaging, transport preparation, transport, customs clearance – you fly to the place, pick up your motorcycle or other vehicle from the warehouse and go on a journey. Everything is clear and transparent.
As part of our transport services, we offer the so-called regular transports, i.e. on dates specified by us to places selected by us (a list of such transports is available under the link below) and individual transports, prepared on request.
Our terms do not suit you? Do you want to go somewhere else? No problem! We will organize transport at a time that suits you, to the place you choose or the closest possible. We transport vehicles all over the world, including Europe. Depending on the destination, we use land, sea or air transport. We pack motorcycles in specially prepared metal cages or custom-made crates. Your motorcycle always remains secured.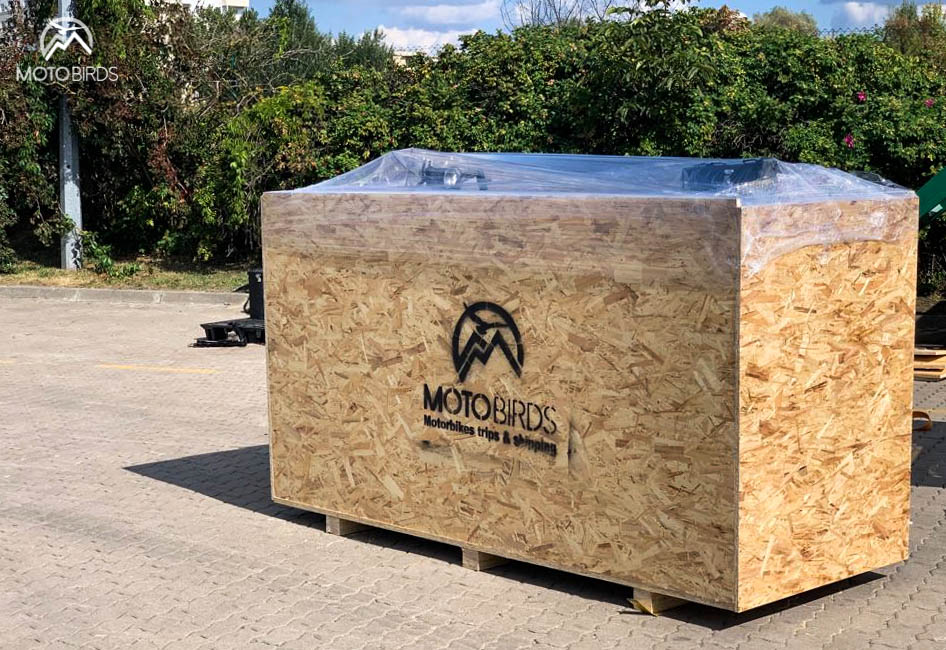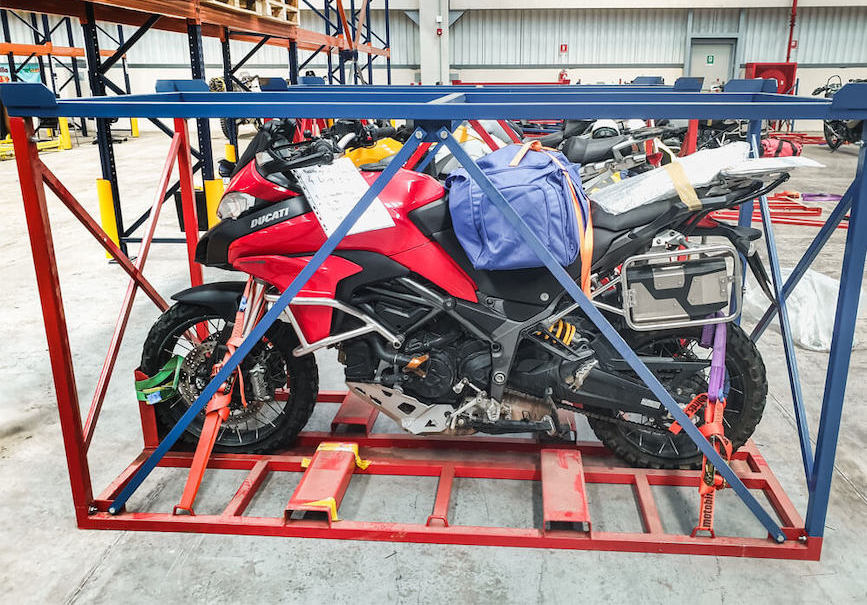 Motorcycle training in the field of vehicle mechanics and driving techniques is a new offer that appeared in 2020. This year we mainly address it to women
Motorcycle training in driving technique "Female Only" / "Tylko dla Orlic"
This project was very popular from the very beginning, so together with our partners (Strefa Enduro, ProEnduro, California Superbike School) we decided to continue this project dedicated to ladies. We guarantee learning in small groups and in a female circle. At each of the training sessions, we make sure that the entire learning process takes place in a stress-free and friendly atmosphere. The girls support and motivate each other, which helps a lot and makes it easier to overcome new barriers. We just know what women need – it's the female part of the team that takes care of this project in 100% and we went through the entire teaching process ourselves. We know what are women's strengths and what we have more problems with, and we can weave it well into the teaching process. You can choose from both off-road and asphalt driving training. They take place in various places in Poland and at different levels of advancement.
Mechanical training "Female Only" / "Tylko dla Orlic"
In this project, our partner is the Stajnia Motorcyklowa. During training courses specially prepared for women, we teach the basics of motorcycle mechanics, how to prepare a motorcycle for the season, what to pay attention to when servicing, how to take care of the machine and how to deal with a breakdown. As we know, they like to happen also in the most unexpected moments and, especially when traveling, can spoil your mood. Therefore, we also offer travel training so that ladies know how to deal with the equipment on the road before they can reach the nearest mechanic. Both trainings are a large dose of theoretical and practical knowledge, provided in an accessible way.