Christmas Gifts for Adventure Riders
If you're looking for some Christmas gifts for adventure riders, whether it's your riding buddies, your partner, or your friends, we've got you covered. Even it's last-minute shopping, you can still make it and surprise your loved ones, so let's dive right in. Here are our favorite gifts for adventure riders:
Gifts for Cold Weather Riders
Parked Motorcycle Syndrome is no fun, so you probably have a few riding buddies who simply refuse to park their bikes for the season. They ride regardless of how cold it is, whether it's raining or snowing, and whether the temperatures drop well below zero. Elefantentreffen, the notorious winter motorcycle rally in Germany, is probably their favorite event, and they likely already own all the heated gear they could find. So what can you get them?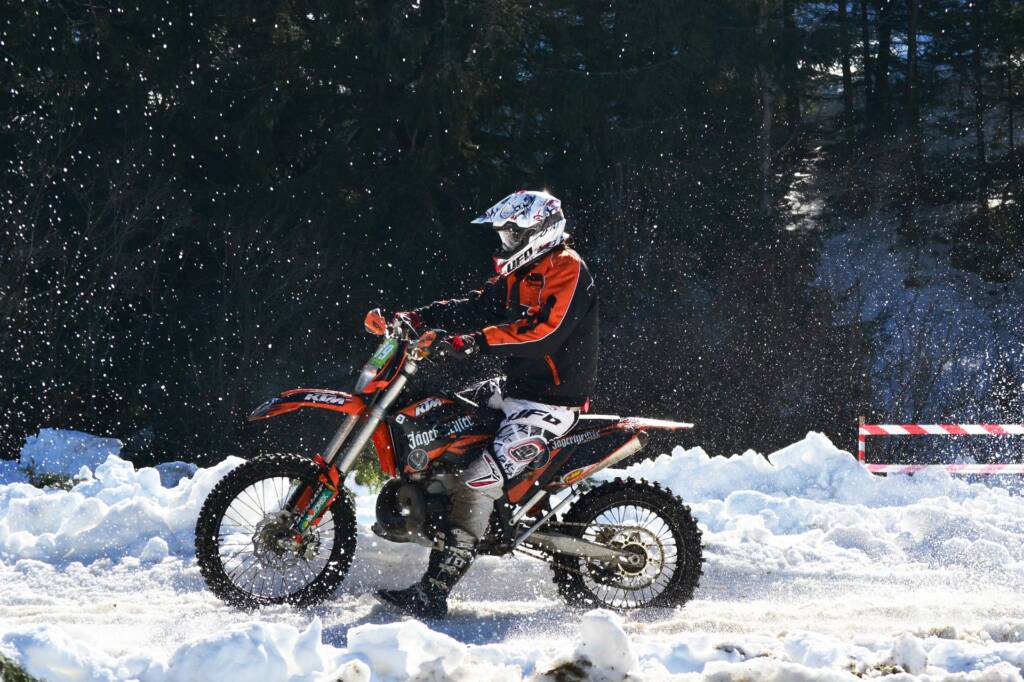 Hippo Hands
These cozy handlebar muffs work wonders when the weather is nasty. Although they might look a little clumsy, they are surprisingly comfortable and easy to install. Hippo Hands can make a world of difference when it's freezing, raining, or snowing out there: they protect the riders' hands from cold and weather, making the ride that much more comfortable.
Weatherproof Tank Bag
This little Mosko Moto tank bag is ideal for riders who love going off road, especially in rainy, muddy conditions. Waterproof, weatherproof, but easily accesible, this tank bag can be a gret gift for adventure riders.
Heated Gloves
Heated gloves are a godsend for those who refuse to stop riding during winter. Keeping the rider's hands toasty and dry, they work much better than heated grips, providing much more all-round comfort. If your riding buddies love riding all year round, they'll appreciate a pair of those!
Motorcycle Accessories
Farkles are always a great gift for adventure riders. Who doesn't love tinkering in the garage when it's cold outside, kitting their motorcycles out for the riding season? We know we do, so here's what you can get your riding pals who love working on their bikes:
Tiny Toolkit
Your friends may have a fully equipped garage with all the tools they can think of. But what about roadside repairs? This tiny toolkit by RRR Solutions is ideal for adventure travel: pocket-sized and easy to pack, it carries modular tools that can replace over a hundred regular tools.
Auxiliary Lights
As riders, we know just how little attention other drivers pay to us. Being seen on the road adds to our safety, and installing auxiliary lights can help boost your visibility to others. This auxiliary LED lights kit can be a fantastic gift to your riding buddy, especially during the winter season.
Motorcycle Gear Gifts
While it's difficult to guess someone's helmet or riding gear sizes, there are plenty of riding gear accessories that would be a perfect Christmas gift for adventure riders. Here's a list of our favorites:
GoreTex Socks
Most adventure riders choose to wear sturdy motocross boots for extra protection, and it makes sense. Trouble is, however, that this type of boot is rarely waterproof or even water-resistant. Solution? GoreTex socks! It's a simple trick to keep your feet dry even when your boots leak. Get a pair of GoreTex socks for your friends who love riding off-road – they'll appreciate it!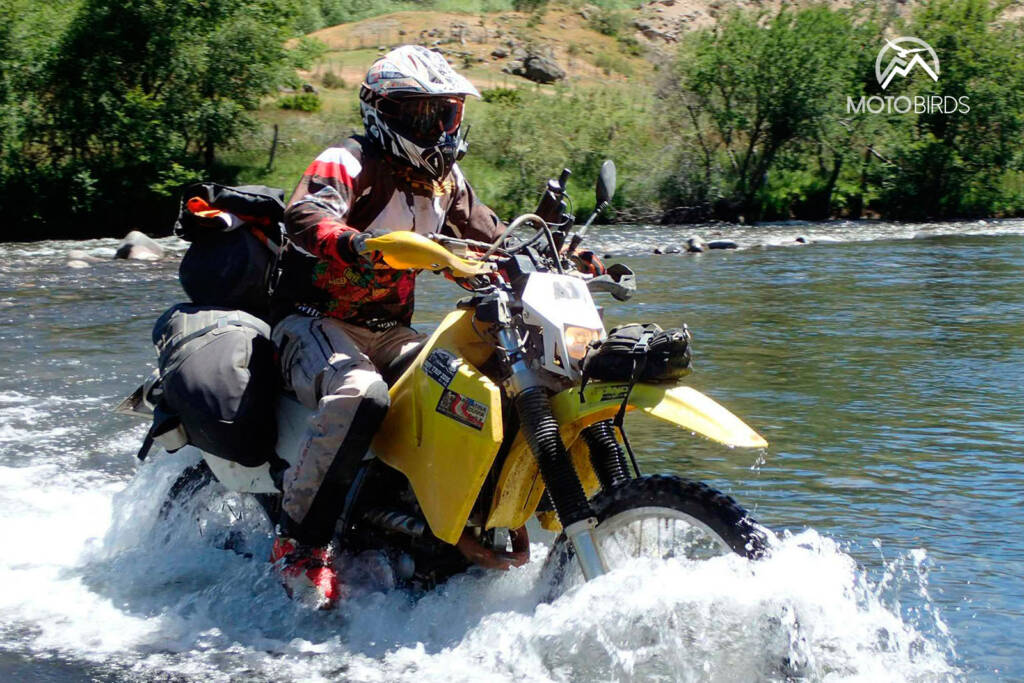 Base Layers
No rider can ever have enough of good quality base layers that help keep them dry and warm. If your riding buddies are desert rats, get them thin and light base layers to help them cope with the heat; if they mostly ride in cold conditions, look for tactical cold weather layers.
Sunglasses
If you know your riding buddy or partner has sensitive eyes and is always squinting at the sun, a pair of hi-tech motorcycle sunglasses may be the perfect gift for them. SpeedTrap makes amazing, shatterproof glasses that completely protect the rider's eyes from UV rays as well as rain, road grime, and moisture. These sunglasses are state of the art eye protection for riders who wear open face or modular helmets.
The Perfect Gift for An Adventure Rider: Motorcycle Holiday
Would you like to make someone's year and surprise them with a unique gift they'll remember forever? Book an adventure motorcycle tour for them! A two-wheeled adventure abroad is an amazing gift for your partner or best friend: you won't just give them nice stuff. You'll give them unforgettable experiences and memories.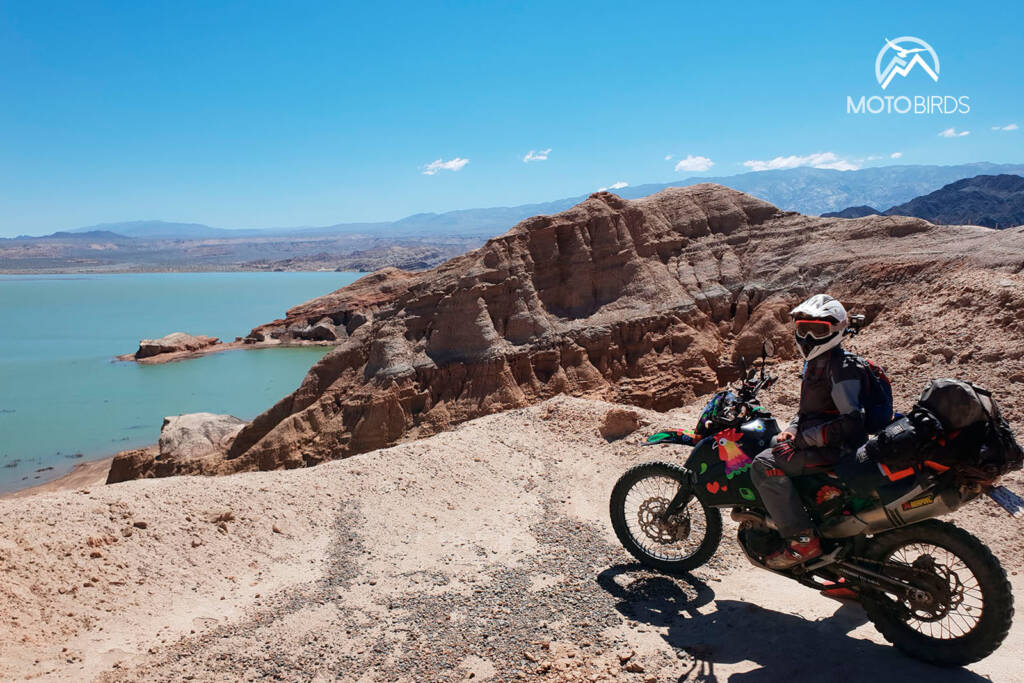 If they love exploring new places on and off the road, our upcoming Motorcycle Tour in Colombia is the perfect match. Colombia is one of the friendliest and most diverse countries in South America, offering great riding, breathtaking views, and delicious food.
For those who love mountains, a trip to the Himalayas aboard a Royal Enfield motorcycle will be the highlight of their year. We still have a few places available on our upcoming Himalayas tours, so reserve a spot for your loved one now and imagine the look on their faces when you reveal the surprise!
In addition to the Colombia and Himalaya tours, we also take riders to Peru, Argentina, Chile, Bolivia, Vietnam, and Kyrgyzstan. Browse our motorcycle tours page for more ideas.
What are you going to get your adventure riding buddies for Christmas? Let us know in the comments below!