Motorcycle Training Tours in Europe
Going on a motorcycle tour is always an amazing adventure. But, while the current COVID-19 situation is preventing us all from traveling to different continents around the world and Europe remaining open, why not combine tours with training? Here at Motobirds, we've discovered that motorcycle training tours in Europe can be the next best thing to adventures in Patagonia or the Himalayas.
Teaming up with Pro Enduro PL and other local off-road schools, we've been having a great time training riders to feel confident on dirt trails and taking them across country on adventure and dirt bikes. Poland, it turns out, is a fantastic place to ride off-road, and we feel like we're rediscovering this beautiful corner of Europe anew. So if you're feeling stuck and unsure what to do with the 2020 riding season, here's why a motorcycle training tour in Europe might be your best bet.
Skills vs Farkles
When it comes to riding motorcycles, whether on or off the road, one fact remains unchanged across the board: you are never too cool for school. Brushing up on your riding skills is always a great idea, even if you're a veteran rider. Off-road training is a fantastic way to boost your confidence, connect with other riders, hone your skills, and discover something new about riding. A two-day training weekend followed by a two-day off-road tour to cement your new skills is perfect for deepening the experience and, most importantly, getting to truly enjoy those dirt trails.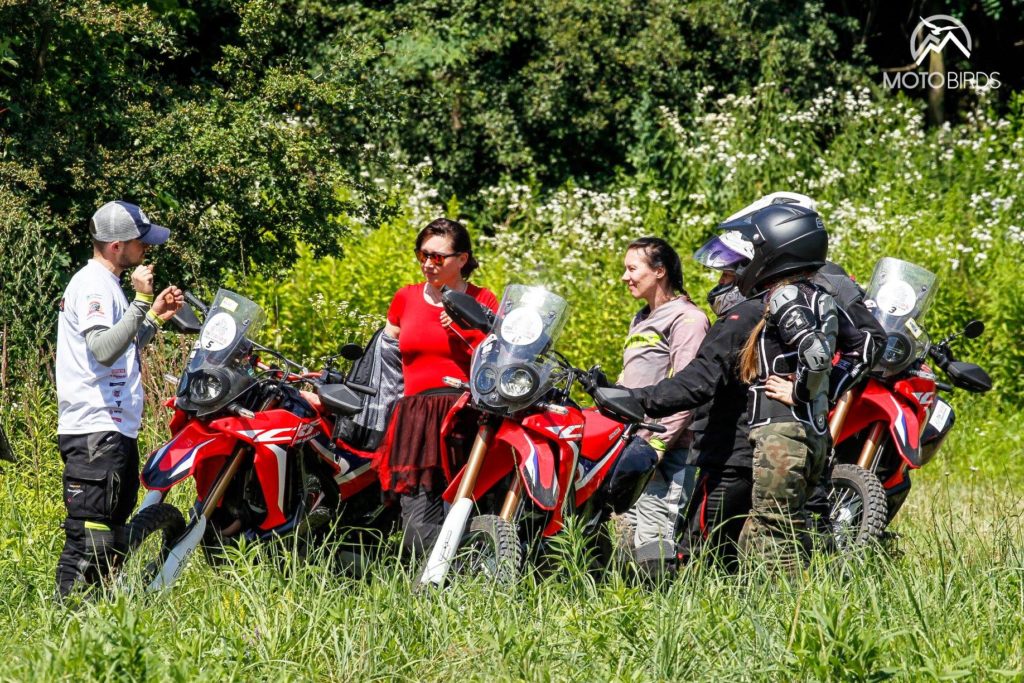 Riding a motorcycle off-road is all about the thrill and the fun. And the more you train, the more fun you will have as you'll be able to really get into the flow and trust your instinct and your bike as opposed to being stressed out when you're unsure or afraid. A motorcycle training tour combines the best of the two worlds – training and traveling – and for us, this summer is going to be all about that.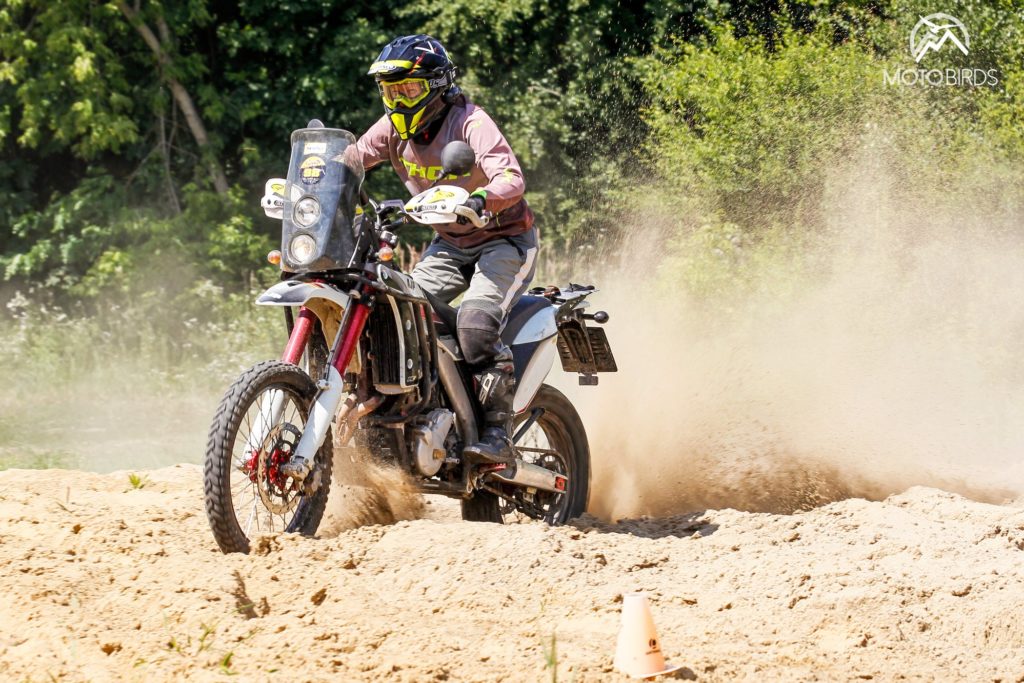 During our recent all-female training tour, we all had so much fun everyone can't wait to do it again. We worked hard at the Pro Enduro PL Modlin base outside of Warsaw learning how to conquer sand, ruts, forest tracks, and hill climbs, then hit the trails aboard our off-road-ready bikes on a mission to discover what Poland has to offer.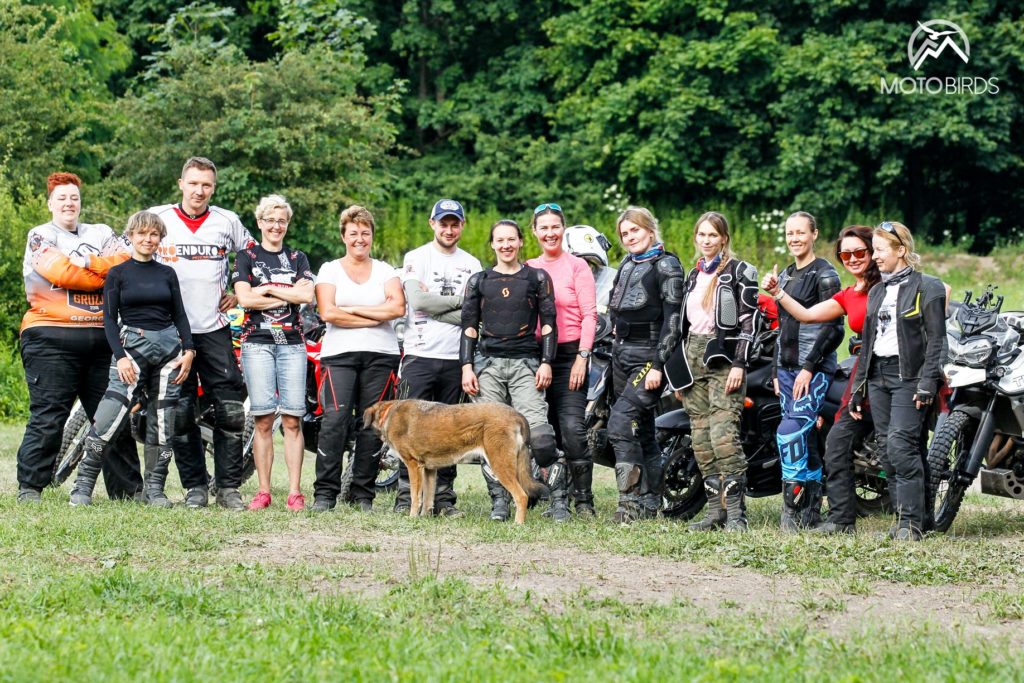 We rode on gravel roads, forest trails, and farm fields, swam in lakes, stayed in boutique hotels, visited open-air museums, old monasteries, and little countryside communities, sampled local food, and got to know Poland in a way that no tourist ever does. The best part of the training tour, however, was the teamwork and all the shared laughs we had together.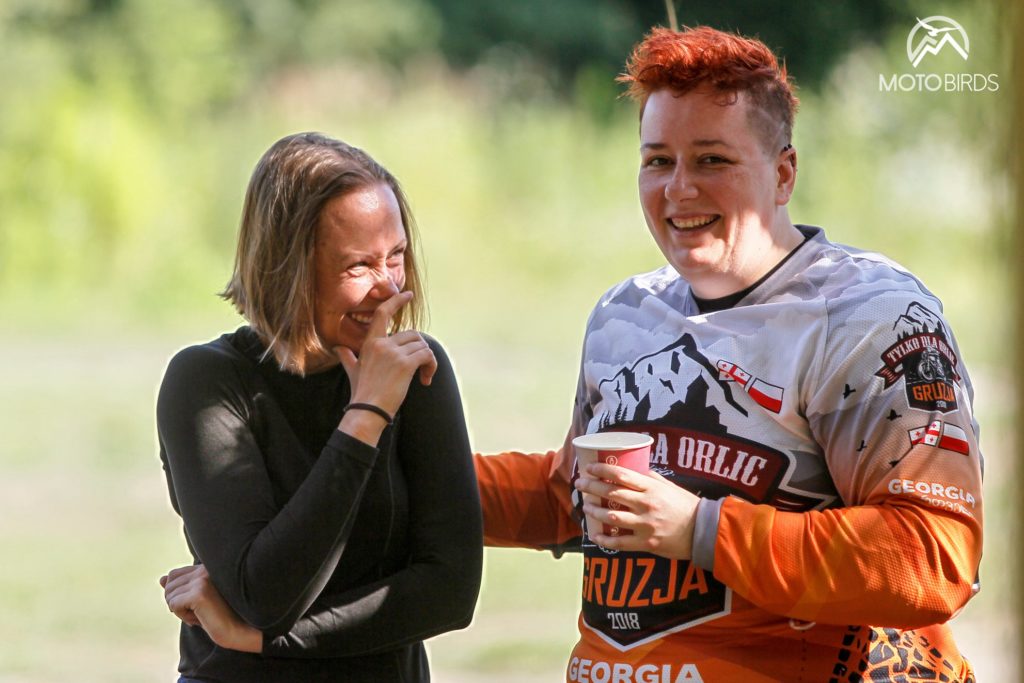 Motorcycle Training Tours in Europe
With our women's training tour being a success, we're taking this new direction for the entire season of 2020 and incorporating more and more off-road training into our European tours. But we're not going to stop there: if we can have so much fun on a training tour, what would happen if we added sailing, wine tasting, or a food tour into the mix? Europe may not be able to boast vast open spaces and wilderness like South America or vertigo-inducing mountain views like Northern India, but it does have its charm and its own undiscovered places perfect for motorcycling, off-road adventures, and new experiences. Poland, Slovakia, and Croatia are already on our radar, and we're working hard to scout new routes and add some exciting new training days, off-bike activities, and all-round fun to each of our motorcycle tours commencing in the next few months.
If you're not sure which direction to take this year, come and ride with us: mixed motorcycle training tours with varying levels of difficulty, women-only training tours, and just about anything in between is on the menu. And if you can't find what you're looking for, shoot us a message and we'll design a custom training tour for you right here in Poland (motorcycle rentals are also available if you prefer to fly and ride).