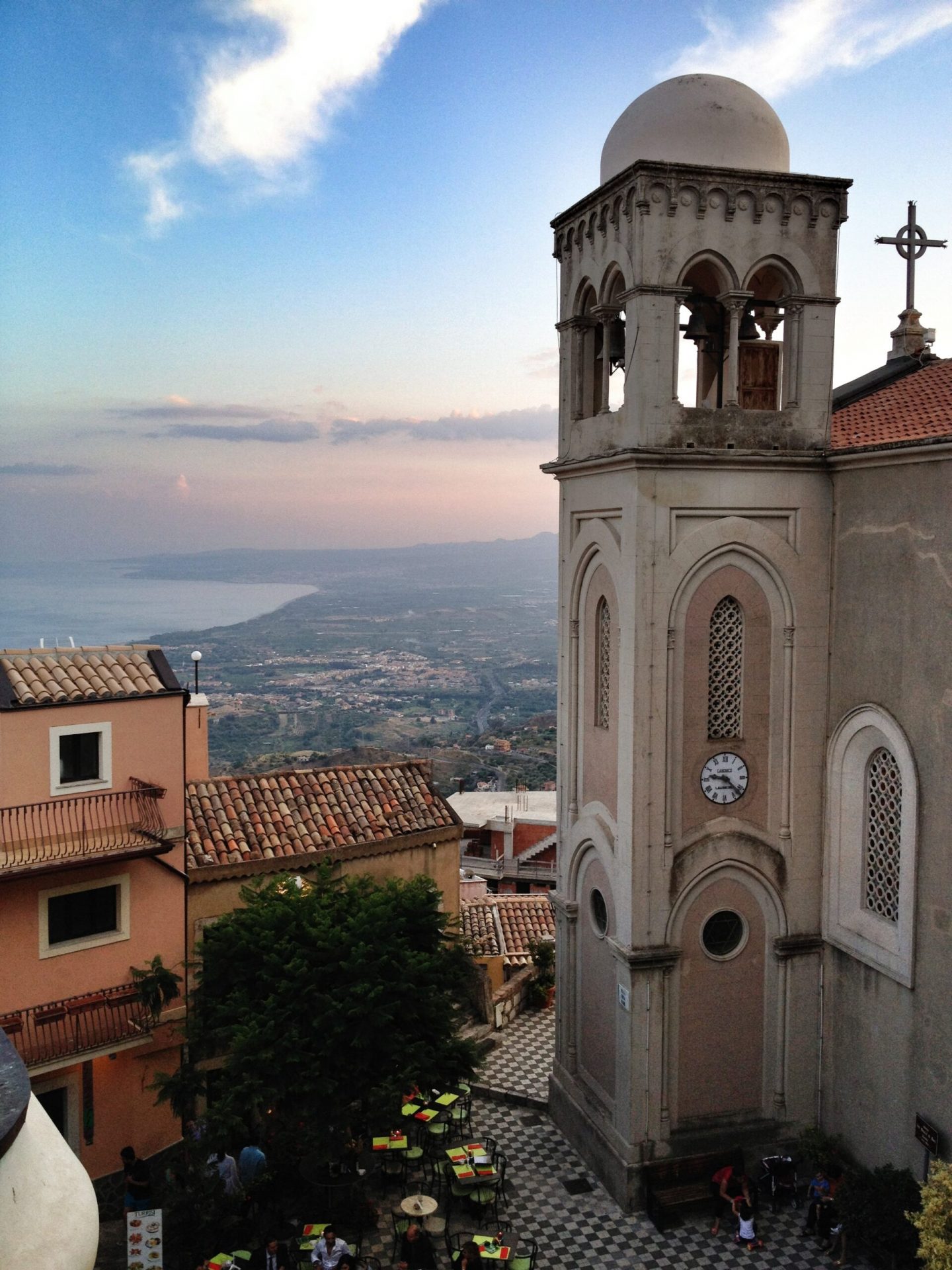 START:
28 April 2021 / CATANIA, SICILY, ITALY
FINISH LINE:
9 May 2021 / CATANIA, SICILY, ITALY
TYPE OF THE TOUR:
on road
TYPE OF ROADS:
100% asphalt roads
LEVEL OF DIFFICULTY:
4 / 10
MOTORBIKE:
The route is prepared for any touring motorbike. We provide transport of your motorcycle from / to Warsaw. The price of the tour includes the cost of transport and motorbike packing. If you do not have a bike, we can arrange for you Honda CRF 250 Rally for additional 40 EUR per day.
ABOUT TRIP:
Sicily. A picturesque island, close to home and ideal for a quick excursion filled with wonderful landscapes and unique architecture. This motorcycle itinerary takes you along stunning coastal roads, but also the best mountain harpins - with fantastic cuisine, wine & grappa at the end of each day! An incredible concentration of historical sites will take us back a couple of thousand years back in time. What more could you want? When the temperatures are still low in the Norther Europe, the sun is already shining over Sicily and the weather is great. It is a terrific place to kick-off your motorcycle riding season: The trip is 100% on paved roads and is suitable for all skill levels. We stay in boutique guesthouses, and 3 * hotels. This ride, close to home, will make you forget the winter or corona blues, and you're certain to return with a huge smile, and new friends!
COVID-19 FLEXIBLE BOOKING AND GUARANTEED REFUND
If due to Covid-19 restrictions we will have to cancel a tour or a transport, you get a full cash refund or we can transfer your deposit to any other tour or service that we provide, as per your choice.
Book 2021 Tour or Transport with confidence!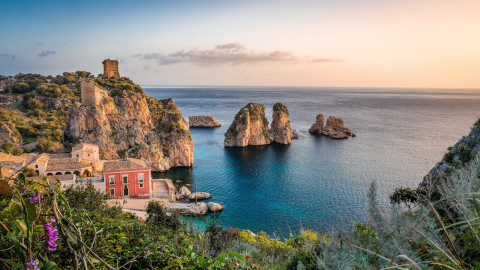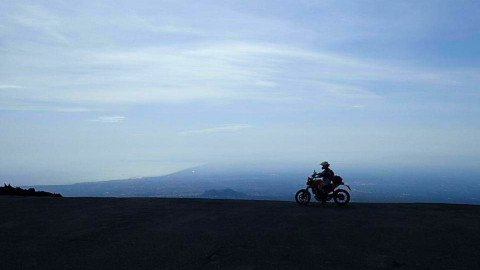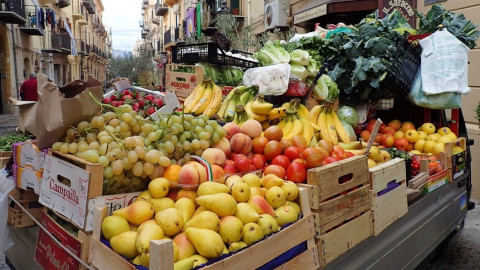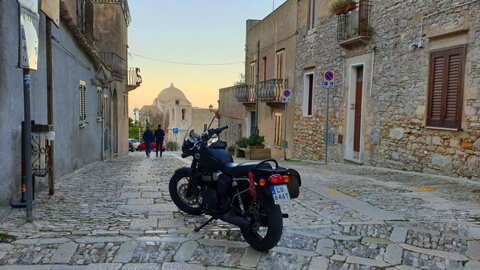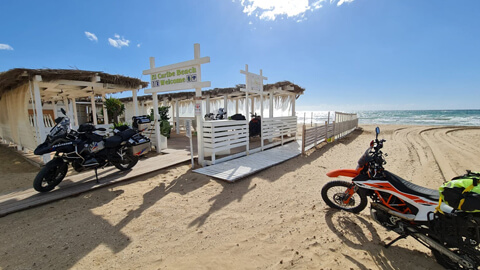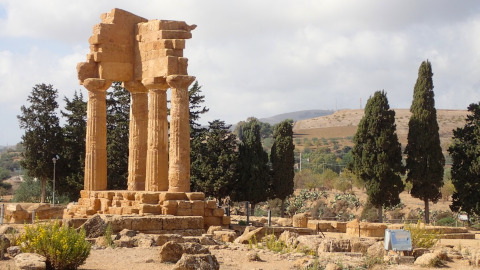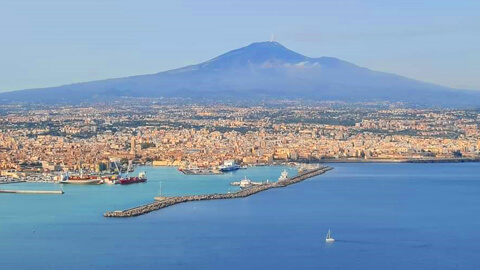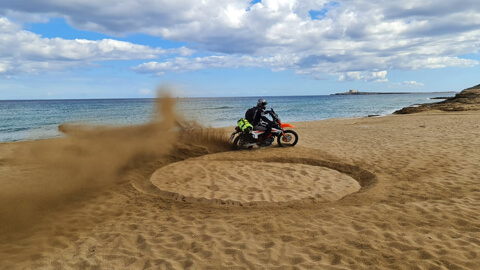 HIGHLIGHTS:
Catania,

Siracusa,

Modica,

Agrigento and Saint Valley,

Selinute,

Erice,

Cefalù,

Corleone,

Taormina,

Etna,

Favignana Island,

Saline,

Gole di Alcantara,

Mountain roads,

Vineyards

ABOUT ROAD:
All Asphalt.  Mainly smaller secondary roads, except some short liaison will be on highways to avoid areas offering no interest.

SPEED:
It is not a race, and we care about safety: We will be going at our own pace and make sure all participants reach destination safely.

WEATHER / CONDITIONS:

The weather at this time of year is generally good. It is cooler at night and in the higher mountains, especially Etna.

REMEMBER:
Remember this is a motorcycle trip, so you have to use adequate gear.
ITINERARY:
DAY 1
Fly to Catania
DAY 2
CATANIA – Siracusa –
DAY 3
SIRACUSA – Noto – Modica – Ragusa – Caltagirone
DAY 4
Caltagirone – Piazza Armenia – Enna – Agrigento
DAY 5
Agrigento – Selinunte – Mazara del Vallo – Marsala
DAY 6
Marsala – dzień wolny (wycieczka łódką na wyspę Favignana)
DAY 7
Marsala – Trapani – Erice – Palermo
DAY 8
Palermo – Cefalù
DAY 9
Cefalù – Cefalù
DAY 10
Cefalù – Gole di Alcantara – Taormina
DAY 11
Taormina – Etna – Catania
DAY 12
FLY OUT
THE ITINERARY MAY BE SUBJECT TO CHANGE DUE TO POLITICAL OR SOCIAL REASONS OR WEATHER CONDITIONS.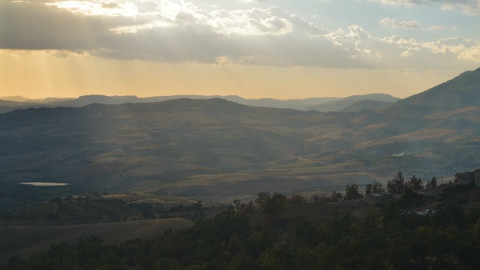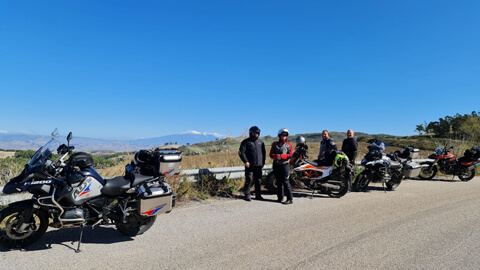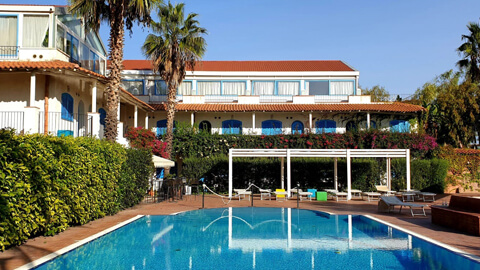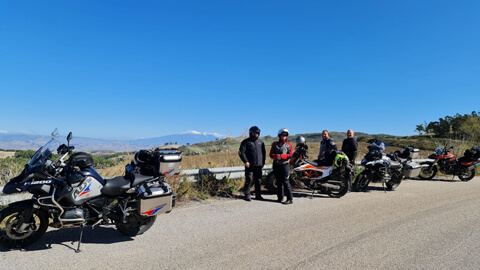 MOTORCYCLE
Cost of transport of your motorcycle (transport on the route Warsaw, Poland – Catania, Italy and back. For an additional fee we can arrange transport of the motorcycle from your home to / from Warsaw.

GUIDE
Assistance of a Moto Birds guide on the motorbike.

FOOD AND ACCOMODATION
All accommodation on 2 sharing basis at 3* hotels, villas or guesthouses. Breakfasts. We can arrange a single room supplement upon request – cost 50 EUR/night.

TRANSPORT TO/FROM HOTEL
Transport from Catania airport to the hotel and from the hotel in Catania to the airport.

INSURANCE
Travel insurance. Tourist Guarantee Fund fee.

PHOTOS AND TRACKS
After the trip we send participants photos from the trip and tracks.
Airplane tickets to and from Catania (please don't buy the plane tickets until the minimum number of participants joining the trip is confirmed).
Meals other than breakfast.
Drinks.
Motorcycle fuel.
Entrance tickets to tourist attractions along the route.
Extra attractions.
If you want us to arrange a Honda CRF 250 Rally for the trip, the additional cost of rental is 40 EUR per day.
Book a place on this tour by paying installment - 500 EUR or pay the full amount. After selecting the "BOOK" option, you can choose whether you pay only the deposit or the entire amount, on the "CART" page you can choose the transaction currency - EUR, PLN or USD.
SIGN IN TO THE INTERESTED LIST OF THIS TOUR
Not sure yet? Subscribe to the interested list and receive notifications about this trip.