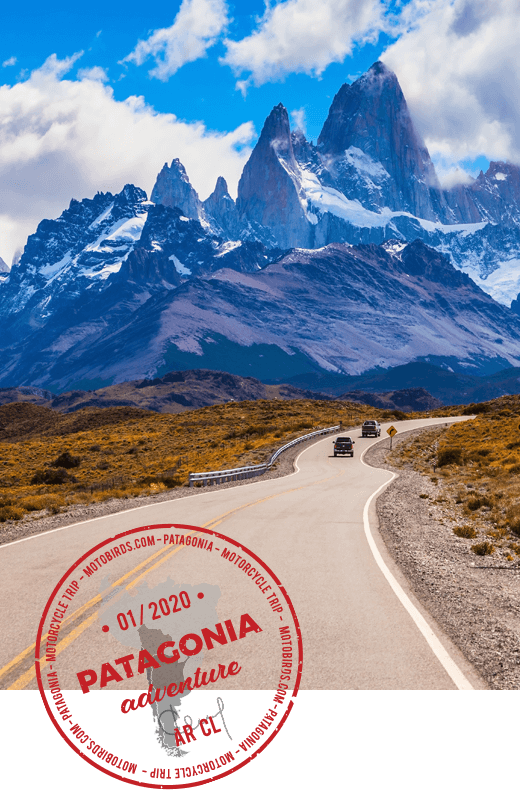 START:
8 January 2021 / SANTIAGO DE CHILE, CHILE
META:
29 January 2021 / PUNTA ARENAS, CHILE
TYPE OF ROADS:
gravel roads 30% + asphalt roads 70%
LEVEL OF DIFICULTY:
6 / 10
MOTORCYCLE:
Participants' motorcycles - shipping from Europe for additional fee. The route is prepared for large enduro motorcycles (BMW 1200, Honda Africa Twin etc.)
ABOUT THE TRIP:
Patagonia is the proverbial "end of the world", the southernmost part of the continent. It is a remote, harsh and extremely picturesque land that offers unforgettable views from both Chilean and Argentinean. Our trip is led by the famous Carretera Austral and Ruta 40, and it touches on the most interesting corners of Patagonia. We will see majestic volcanoes, breathtaking glaciers, including the most famous - Perito Moreno, emerald lagoons, transparent waterfalls and the dramatic peaks of Torres del Paine. Through the Tierra del Fuego we reach the end of the continent, Ushuaia. Of course there will be culinary attractions: famous steaks await us! It's all under the sky sparkling with a million stars.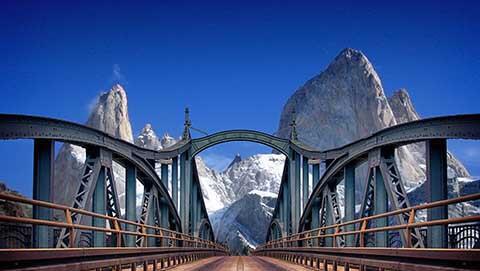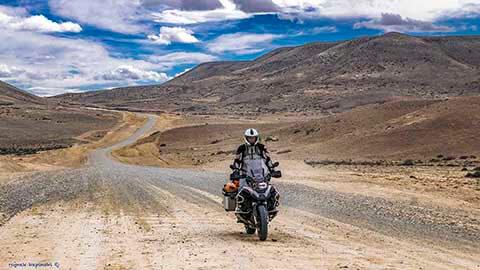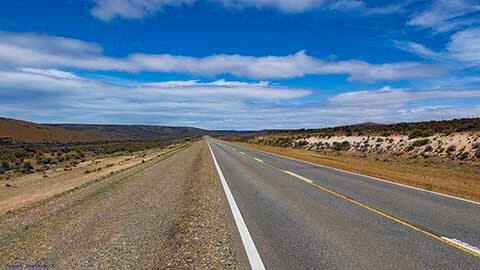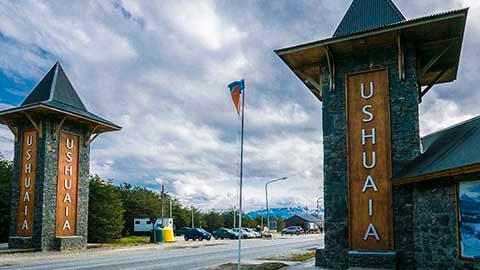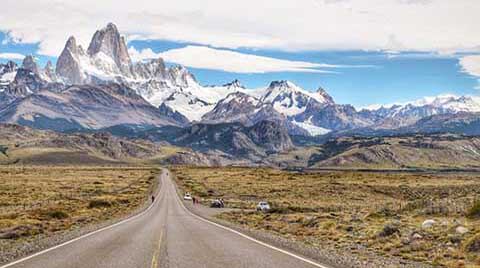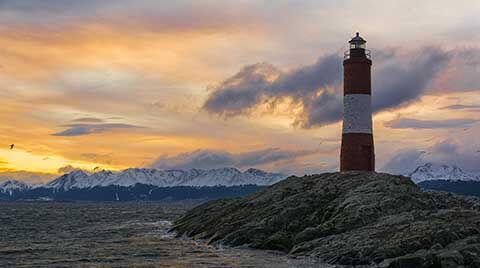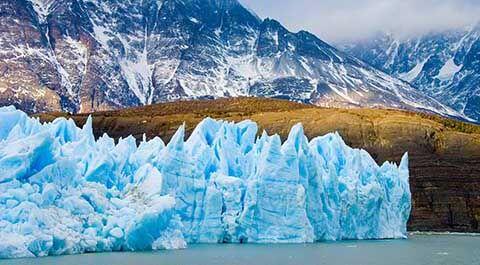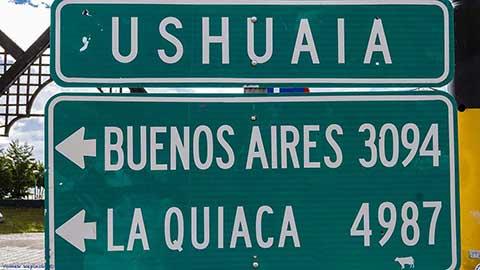 HIGHLIGHTS:
nature;

fridge;

Tierra del fuego;

volcanoes;

fauna and flora;

lakes;

Carretera Austral Ruta 40;

Torres del Paine National Park;

Los Glaciares National Park;

Perito Moreno; Ushuaia;

Strait of Magellan;

ABOUT THE TRIP:
The ride alone will not be technically difficult. We will drive on asphalt roads or well / well maintained gravel roads.

speed:
It is not a race, and we care about safety: We will be going at our own pace and make sure all participants reach the destination safely.

WEATHER CONDITIONS:
The weather at this time of year is generally sunny.

remember about:
Remember that this is a motorcycle trip and clothes appropriate to the terrain and conditions.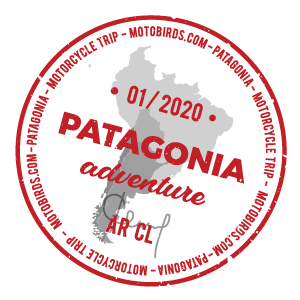 itinerary:
Day 1 – 8.01
Arrival to Santiago de Chile – rest.
Day 2 – 9.01
Santiago de Chile – Valle de Colchagua – pick up bikes in San Antonio (136 km)
Day 3 – 10.01
Valle de Colchagua – Los Angeles (387 km)
Day 4 – 11.01
Los Angeles – Pucon (277 km)
Day 5 – 12.01
Pucon – Petrohue (350 km)
Day 6 – 13.01
Petrohue – Hornopiren (180km)
Day 7 – 14.01
Hornopiren – Caleta Gonzalo – La Junta (240km)
Day 8 – 15.01
La Junta – Cohiaique (296 km)
Day 9 – 16.01
Cohiaique – Puerto Tranquillo (220km)
Day 10 – 17.01
Puerto Tranquillo – Lago Posadas (390km/220km)
Day 11 – 18.01
Perito Moreno – Estancia La Angostur (400 km)
Day 12 – 19.01
Estancia La Angostura – El Calafate (335 km)
Day 13 – 20.01
El Calafate – glaciers.
Day 14 – 21.01
El Calafate – Puerto Natales (253 km)
Day 15 – 22.01
Visit Torres del Paine
Day 16 – 23.01
Puerto Natales – Cerro Sombrero (393 km)
Day 17 – 24.01
Cerro Sombrero – Ushuaia (418km)
Day 18 – 25.01
Ushuaia – day off
Day 19 – 26.01
Ushuaia – Lago Blanco (296 km)
Day 20 – 27.01
Lago Blanco – Porvenir – Punta Arenas
Day 21 – 28.01
Punta Arena – leaving motorcycles
Day 22 – 29.01
Punta Arenas fly out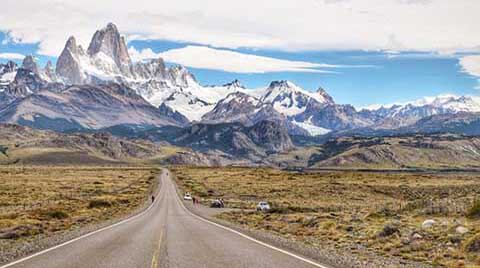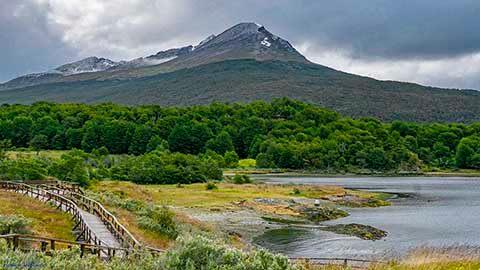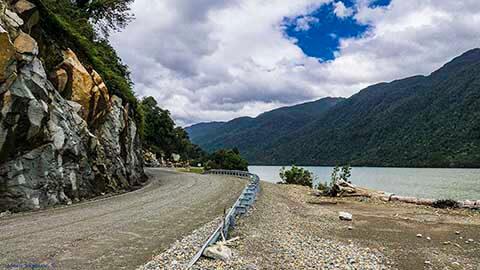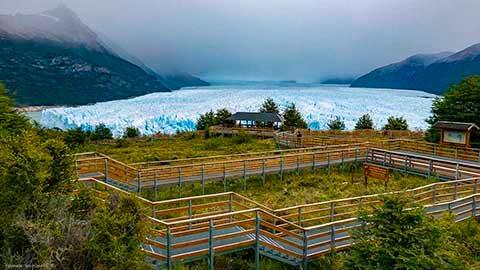 GUIDE
We provide Spanish (multilingual) speaking guide on motorcycle.

SUPPORT CAR AND SERVICE
In the support car, our luggage will go. We travel lightly!


FOODA AND ACCOMODATION
Accommodation in double rooms in hotels, b & b and cabanas. The price includes breakfast.

assurance
Civil liability insurance for the motorbikes.


PHOTOS AND TRACS
After the trip we will send you photos from the trip and tracks from the road.
Airplane tickets to and from Valparaiso (please don't buy the plane tickets until the minimum amount of participant joining the trip is confirmed)
Motorbike fuel
Travel insurance
Meals other than breakfasts

Tickets admission to ferries and to tourist attractions along the route.

Lift from / to the airport from / to the hotel
Motorbike transport cost to Chile and back (all-inclusive motorbike transport and custom clearance cost is 1800EUR)
ASK ABOUT DETAILS
With plesure we will answer all your questions.
MAKE RESERVATION
Book a place on the trip by paying 30% deposit.
START ADVENTURE
Come with us for an unforgettable motorcycle trip.