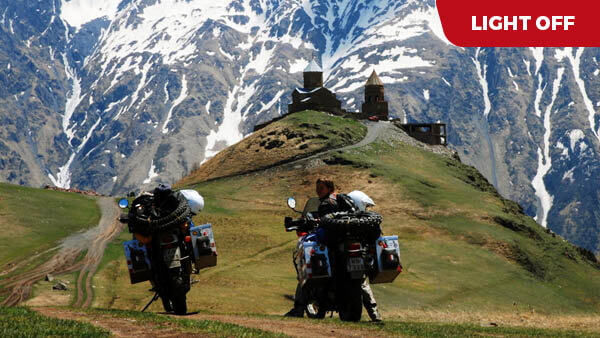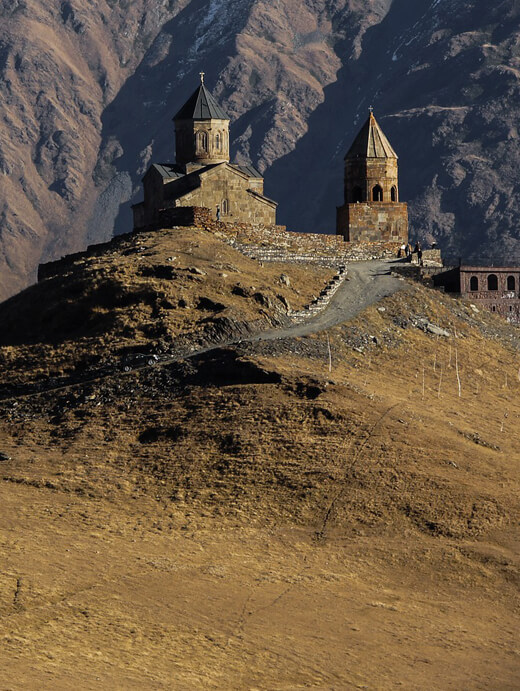 START:
/ TBILISI, GEORGIA
COVID-19 FLEXIBLE BOOKING AND GUARANTEED REFUND
If due to Covid-19 restrictions we will have to cancel a tour or a transport, you get a full cash refund or we can transfer your deposit to any other tour or service that we provide, as per your choice.
Book 2021 Tour or Transport with confidence!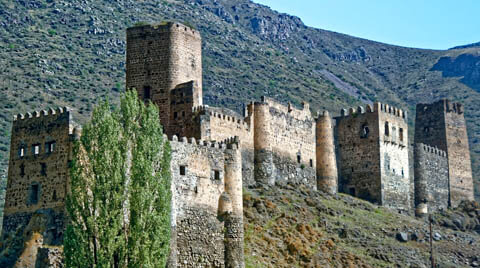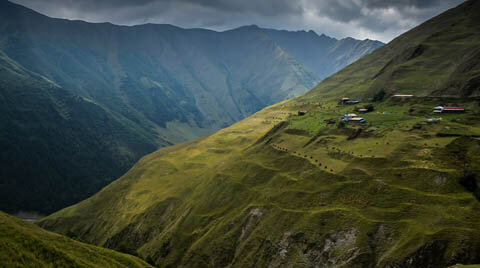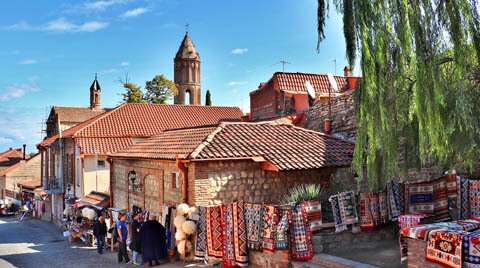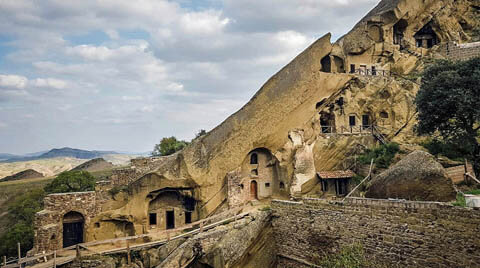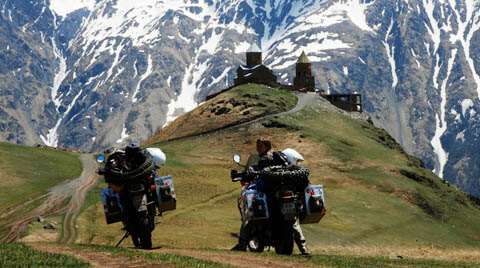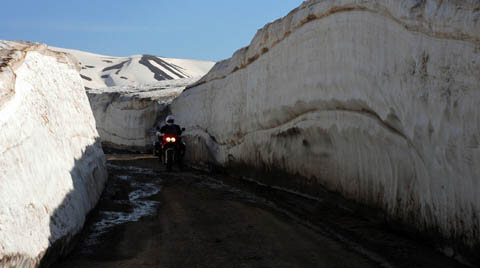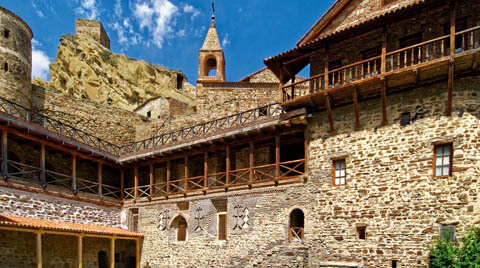 about the road:
The itinerary we picked is going to give you a terrific mix of dynamic riding on winding paved road and a selection of the most incredible unpaved sections of the Caucasus.  There is no hard-core off-road bonanza, but there are some longer gravel sections on this trip. Our objective is to make the most of the landscapes and highlights of the country – and enjoy ourselves doing it.  We'll take all the time we need to safely reach our daily destination.  If challenges were to arise, due to weather or road condition, we'll overcome them as a team.
4 to 7 riding hours per day except one longer day – mostly on paved winding roads.

speed:
It is not a race, and we care about safety: We will be going at our own pace and make sure all participants reach the destination safely.

weather conditions:
The weather at this time of the year is generally dry and sunny – 10 to 35 degrees but also subject to radical changes, as it happens in the mountains. It is advisable to have rain gear. High altitude may contribute to tiredness.

REMEMBER:
Remember this is a motorcycle trip, so you have to use adequate gear. We will drive through very diversified areas, including high altitude roads, so you have to be prepared for changing weather conditions. Remember to take: sunscreen, light rain protection, hard-shell riding boots, small backpack to carry water a lunchbox, raingear, puncture kit and a swimsuit
ITINERARY:
DAY 1
Tbilisi: bike pick up and town visit.
DAY 2
Tbilisi – Mtsketha – Stepancmida
DAY 3
Stepancmida – Shatili
DAY 4
Shatili – Sighnagi
DAY 5
Sighnagi – Omalo
DAY 6
Omalo – Tbilisi
Day 7
Tbilisi – David Gareji – Gori
DAY 8
Gori – Khulo – Batumi
DAY 9
Batumi – rest day
DAY 10
Batumi – Mestia
DAY 11
Mestia – Ushguli – Kutaisi
Day 12
Kutaisi – Vardzia
DAY 13
Vardzia – Tbilisi
Bike return to the warehouse
DAY 14
Fly out
THE ITINERARY MAY BE SUBJECT TO CHANGE DUE TO POLITICAL OR SOCIAL REASONS OR WEATHER CONDITIONS.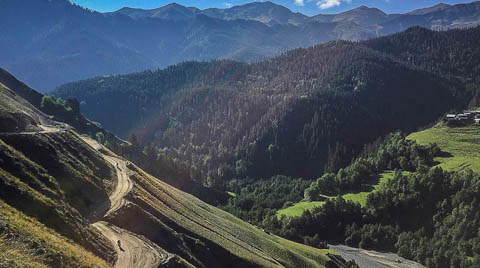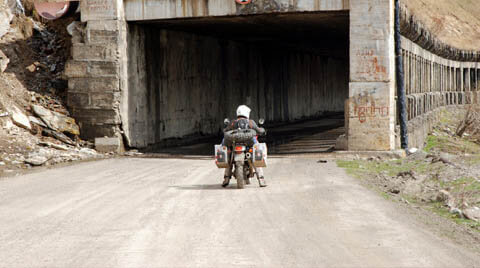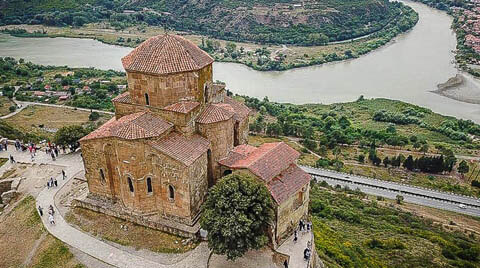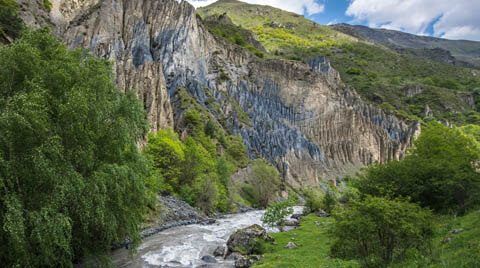 motorcycle
Cost of transport and customs clearance of your motorcycle (transport on the route Warsaw, Poland – Tbilisi, Georgia). For an additional fee we can arrange transport of the motorcycle from your home to / from Warsaw.

TRANSPORT TO/FROM HOTEL
Transport from Tbilisi airport to the hotel and from the hotel in Tbilisi to the airport on the way back.

guide
Assistance of a Moto Birds guide on the motorbike.

SUPPORT CAR
Support car with trailer. The luggage goes in the support car. We travel light!The trailer will be used for motorbikes that need assistance.

FOOD AND ACCOMODATION
All accommodation on 2 sharing basis at 3* hotels or guesthouses. Breakfasts. We can arrange a single room supplement upon request – cost 50 EUR/night.

INSURANCE
Travel insurance. Tourist Guarantee Fund fee.

PHOTOS AND TRACS
After the trip we will send you photos from the trip and tracks from the road.
Airplane tickets (tickets should not be purchased until the organizer has confirmed that the minimum group size has been completed).
Fuel for motorcycle.
Costs resulting from damage to the motorcycle caused by the driver.
Meals other than breakfasts.
Extra attractions.
Entrance tickets to tourist attractions along the route
Book a place on this tour by paying installment - 500 EUR or pay the full amount. After selecting the "BOOK" option, you can choose whether you pay only the deposit or the entire amount, on the "CART" page you can choose the transaction currency - EUR, PLN or USD.
SIGN IN TO THE INTERESTED LIST OF THIS TOUR
Not sure yet? Subscribe to the interested list and receive notifications about this trip.