"ABC" enduro jerseys for men
ARE YOU PLANNING A TRIP TO ARGENTINA, BOLIVIA OR CHILE? OR HAVE YOU BEEN AND LOOKING FOR THE PERFECT SOUVENIR?
The unique Motobirds "ABC" technical sweatshirt is the perfect gift for every motorcycle enthusiast! Made of high-quality, durable and breathable material, the T-shirts are perfect for both a motorcycle trip and everyday life.
We send sweatshirts and t-shirts twice a month according to the number of orders, it may happen that you will have to wait a while for your order. If you are very dependent on time, he will contact us by phone.
SIZE TABLE
Dimension tolerance: +/- 1-2 cm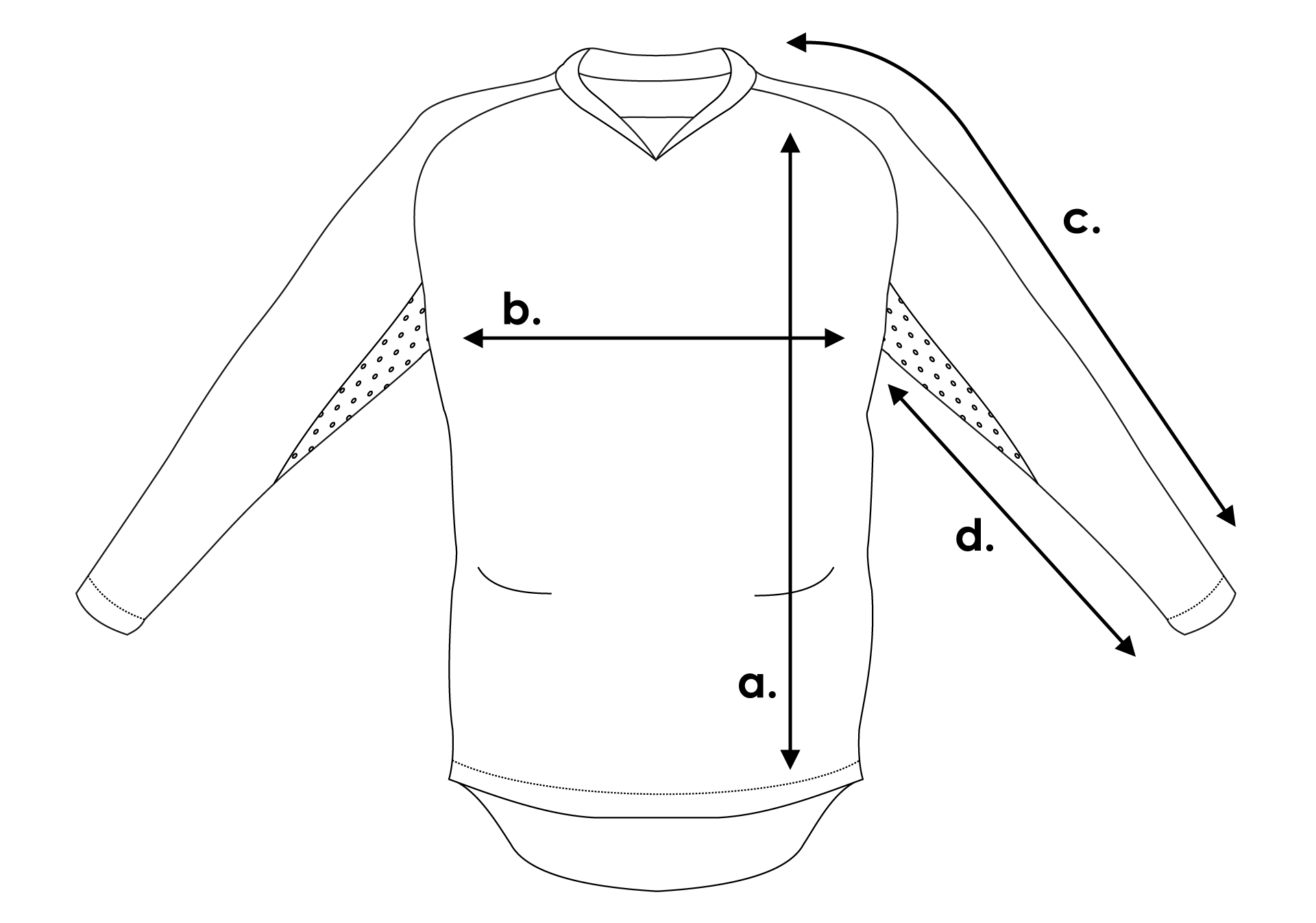 | SIZE | HEIGHT | a | b | c | d |
| --- | --- | --- | --- | --- | --- |
| XXXL | 194 | 91 | 68 | 93 | 66 |
| XXL | 188 | 87 | 66 | 90 | 62 |
| XL | 182 | 85 | 61 | 87 | 59 |
| L | 176 | 82 | 58 | 84 | 57 |
| M | 170 | 80 | 54 | 80 | 55 |
| S | 164 | 77 | 50 | 78 | 53 |