TECHNICAL TRAINING "TYLKO DLA ORLIC" HANDLING AND OPERATION OF MOTORCYCLES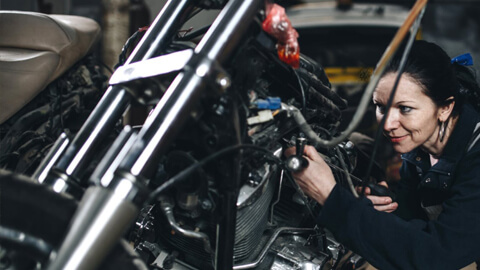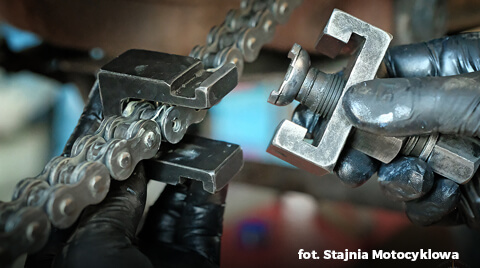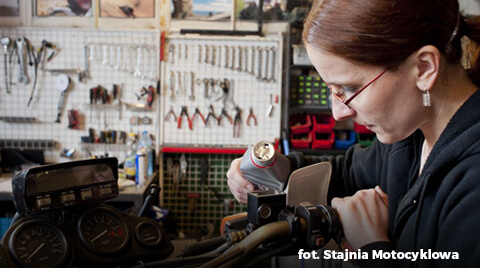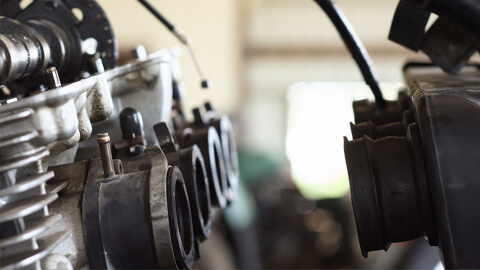 To meet your expectations, we want to start this year's season with proper preparation for your further and closer motorcycle expeditions not only for yourself, but also for your motorcycles.
Thus, we have a real treat for you! The training is dedicated only to Ladies ("Tylko dla Orlic" project), that would like to learn the basics of mechanics and motorcycle operation in a female only company. Paweł Parka aka. Szparag (The Asparagus ;)) that conducts the trainings has enormous knowledge and is highly appreciated in the motorcycle environment. After two days under his care, you will surely gain a lot of knowledge that will allow you to build more self-confidence in technical matters. After this training, it will be easier for you to assess the condition of your motorcycle, deal with minor breakdowns, perform a basic inspection and replace some fluids or components.
Such skills are extremely important to enjoy the good condition of your motorcycle for longer and be able to react in time to avoid more serious breakdowns without having to visit a mechanic too often.
JOIN US!
ABOUT TRAINING:
During this training, the following activities will be presented and discussed, among others:
checking the oil level, changing the oil, discussing the rules of selecting oil for a motorcycle;
replacement of air filters; overview and presentation of their types;
checking the coolant during the operation of the motorcycle;
basic bearing check, including wheels, head tube etc.
assembly and disassembly of wheels;
principles of selecting tires for a motorcycle and determining the appropriate pressure for driving conditions;
replacement of wheel bearings;
operation and maintenance of chains;
replacement of brake pads, replacement of brake fluid;
replacement, maintenance and adjustment of lines;
battery replacement and maintenance, motorcycle charging control;
replacement and inspection of bulbs and fuses;
basic post-collision repairs;
replacement of handles, indicators, footrests, etc.
2 days of training conducted by Paweł Park from the Motorcycle Stable (Stajnia Motocyklowa);

Lunch (hot meal on the first and second day);

Snacks, water, coffee, tea;

Training completion certificate.
Accommodation (if necessary, we can help organize it)
Book a place by paying installment or pay the full amount. After selecting the "BOOK" option, you can choose whether you pay only the deposit or the entire amount, on the "CART" page you can choose the transaction currency - EUR, PLN or USD.
SIGN IN TO THE INTERESTED LIST OF THIS TOUR
Not sure yet? Subscribe to the interested list and receive notifications about this trip.