PRICE INCLUDES / NOT INCLUDES
Tanzania 24.02 – 02.03.2024
CAR PASSENGER PRICE: 2500 €
MOTORCYCLE:
Royal Enfield Himalayan. Motorcycle rental is included in the tour price.
TOUR DESCRIPTION:
An unforgettable 8 days motorbike safari in Tanzania! This tour will take you from the Kilimanjaro to the world-famous Ngoro Ngoro crater. Not only that, but expect plenty of natural wonders along the way: riding along wild animals, Lake Natron, Lake Manyara, Lake Burunge, the volcanoes. Of course you will also have a chance to see the best of the wildlife during 4×4 safari in the most famous national park Ngoro Ngoro and see the rhinos from the close in Mkomazi reserve. It's all to be discovered in an 8-day adventure packed week!
This tour has some longer gravel sections, but can be enjoyed also by riders with limited off-road experience. This tour can be done with a pillion, or with a passenger travelling in the car.
If you are short on time, but hungry for an authentic motorcycling adventure in the heart of Africa, this tour is for you!
Join us to live your very own "Out of Africa" experience, but on a motorbike!
START:
24 February 2024 / Arusha, Tanzania (Kilimanjaro International Airport)
END:
3 March 2024 / Arusha, Tanzania (Kilimanjaro International Airport)
NUMBER OF DAYS AND NIGHTS:
8 days, 7 nights
NUMBER OF RIDING DAYS:
5 riding days
TYPE OF ROADS:
50% paved / 50% gravel
MIN./ MAX. NUMBER OF BIKES:
Min. 6 / Max .12
CAR PASSENGER PRICE: 2500 €

HIGHLIGHTS:
Panorama of Kilimanjaro
Hadza & Massai tribes discovery
Ngorongoro National Park
Lake Natron ecosystem
Volcanoes of the Rift Valley
Lake Burunge
Lake Manyara
Rift valley landscapes
Riding alongside wild animals
Beautiful gravel roads
Scenic paved roads
Comfortable accommodation with swimming pools

WEATHER:
Temperatures will range from a possible 20 degrees at night to 35C some days. Our ride will be around 1,600m. Some rain is possible but unlikely.

MOTORCYCLE GEAR:
We strongly recommend "adventure" or hard-shell type boots for this ride. Bring your own gear.

LUGGAGE:
We will be traveling light. Try not to take more than one 20kg luggage piece. It should be dust & water proof. For riding days, take with you a small backpack or waterproof bag, with straps, to enable you to attach it to your motorbike. On this tour, we recommend a backpack of max 16L with a 2L water bladder.
Yellow Fever vaccination is recommended. It is compulsory if you have traveled to areas where yellow fever is endemic.
Take with you: mosquito repellent, sun screen & hat, swimming costume.
Try not to take more than one 20kg luggage piece. It should be dust & water proof.
The visa for Tanzania is best done at the airport upon arrival.
1600
meters above seal level
DAY 1 (24.02)
ARRIVAL AT KILIMANJARO INTERNATIONAL AIRPORT AND TRANSFER TO OUR HOTEL IN ARUSHA.
DAY 2 (25.02 / 150 KM)
ARUSHA – LAKE BURUNGEE
DAY 3 (26.02 / 160 KM)
LAKE BURUNGEE – KARATU
DAY 4 (27.02 / 0 KM)
NGORONGORO SAFARI (4×4)
DAY 5 (28.02 / 150 KM)
KARATU – LAKE NATRON
DAY 6 (29.02 / 230 KM)
LAKE NATRON – MATADI
DAY 7 (1.03 / 135 KM)
MATADI – ARUSHA
DAY 8 (2.03)
FLY OUT
THE ITINERARY MAY BE SUBJECT TO CHANGE DUE TO POLITICAL, SOCIAL REASONS, OR WEATHER CONDITIONS.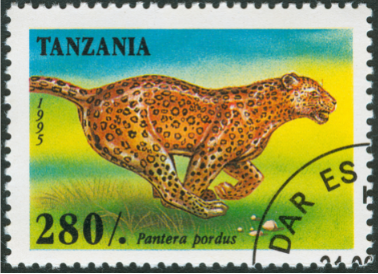 MOTORCYCLE
Royal Enfield Himalayan. Motorcycle rental is included in the tour price.

4X4 CAR
Local driver option for participants traveling in the 4x4 car.

GUIDE
Assistance of a guide on a motorbike.

SUPPORT CAR
A support car will assist us during the tour. Our luggage will be loaded in the car. The price includes fuel for the support car and driver expenses.

MOTORBIKE MAINTENANCE
Daily maintenance and periodic service are included in the tour price.

ACCOMMODATION & FOOD
Accommodation in 3 to 4 star hotels, luxury campsites in twin or triple rooms. All breakfasts, lunches and dinners except in Arusha, where brekfast only is included in the tour price. Upon request, subject to availability, a single room is possible it is possible to organize a single room (EUR 70 / per night).

TRANSPORT TO/FROM THE HOTEL
Group airport transfers are included in the tour price, provided your arrival date is on the tour program dates. Individual transfer (EUR 100 / transfer) can be organized on different dates, but is not included in the tour price.

PERMITS
All entry premits to restricted areas, i.e. Lake Natron and Lake Burungee.

ACTIVITIES
Visit in Hadza tribe.
Masai dances.

INSURANCE
Basic travel insurance.
Tourist Guarantee Fund fee.
Tourist Support Fund fee.
IMPORTANT:
Upon request for an additional fee, it is possible to extend the insurance under Allianz Travel or purchase the recommended Global Rescue package. The price of the tour includes only basic travel insurance.

PICTURES & GPX TRACKS FROM THE TOUR
After the tour participants will receive photos of the tour, GPX tracks of the route.

WELCOME PACK
Participants will receive a welcome pack.
Airline tickets (tickets should not be bought until the organizer confirms the completion of the minimum group size).
Tourist entry visa (US$50 for EU citizens, US$100 for US citizens).
Covid tests and / or vaccinations, if required.
Medical expenses not covered by standard MotoBirds insurance.
Costs related to the transport of a participant to the nearest medical center, in case of injury, illness, inability or unwillingness to continue the tour.
Costs related to the transport of the participant's motorcycle to the finish point of the tour, in case the motorcycle or the participant cannot continue the tour due to the fault of the participant.
Additional, recommended Global Rescue coverage.
Motorcycle fuel: US$150 / rider to be paid at the start of the tour in cash.
Motorcycle refundable security deposit: (US$400 payable at the start of the tour in cash).
Lunches and dinners in Arusha and lunches on other days.
Drinks.
Tips.
Entrance tickets to optional tourist attractions: 4×4 safari to Mkomazi National Park and entry to the Rhino Sanctuary (US$150 / person), 4×4 safari to Ngorongoro National Park (US$230 / person).
DEPOSIT FOR THE MOTORCYCLE:
Refundable motorcycle deposit of US$400. Cash payment on site. If the damage to the motorcycle exceeds the amount of the deposit, the driver must pay the difference.