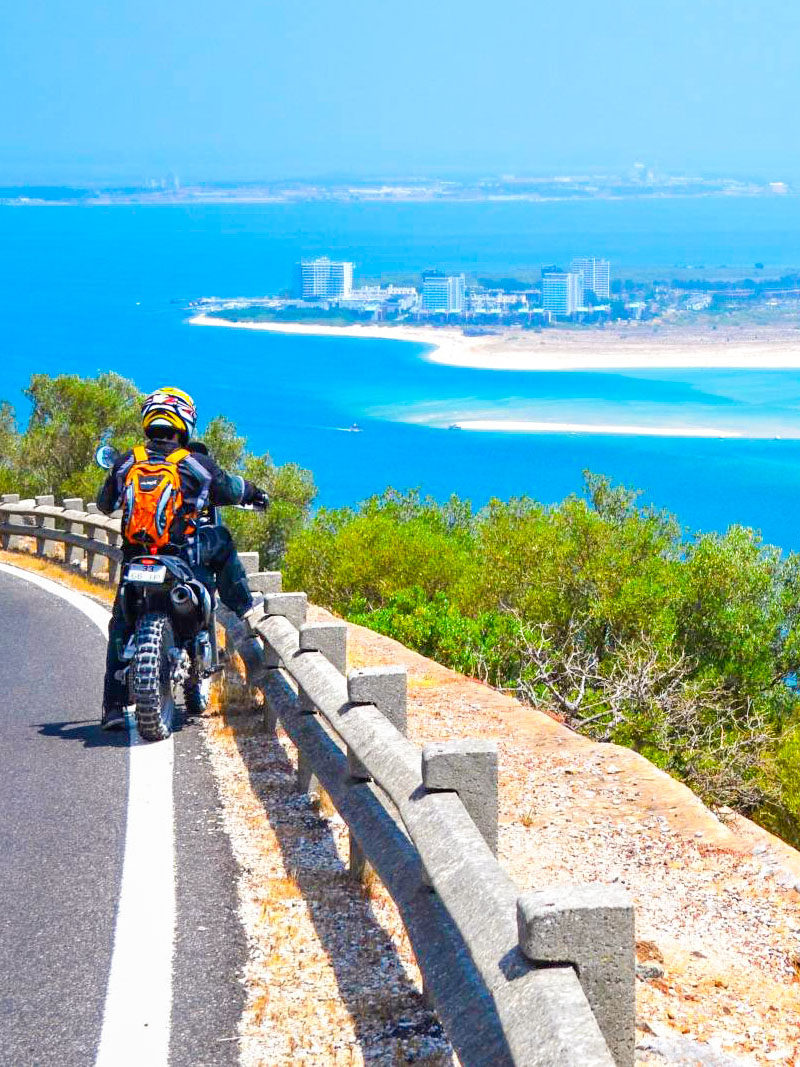 START:
13 February 2021 / MALAGA, SPAIN
FINISH:
24 February 2021 / MALAGA, SPAIN
TYPE OF ROADS:
60% on road, 40% off road
LEVEL OF DIFFICULTY:
5 / 10
MOTORBIKE:
The route is prepared for large adventure motorcycles (BMW 1200, Honda Africa Twin etc.). Smaller bikes can also participate in the trip. The average number of km per day will be between 180 and 260. Minimum dual type of tires is required. We provide transport of your motorcycle from / to Warsaw. The price of the tour includes the cost of transport and motorbike packing.
ABOUT TRIP:
We have prepared for you a very unique tour, with no major cities on the way: you can easily visit them without the motorbike! On our tour we will let you know real and deep Portugeses landscape. While being able to stay in inviting and relaxed accomodations every night, while relishing on the best the Portuguese cuisine has to offer in terms of food and drinks at each meal, you will be drawn by the Portuguese way of life from day one. With an attractive blend of selected roads and off-road sections, you will live the days that will amaze you by their views, diversity, and adventure. You will reach the end of the tour with a heart full of joy, a soul full of memories, and a deep wish to come back to visit what was left behind. Adventures come in all shapes, sizes, and forms, and this Portuguese sea to sky tour, has all the ingridents for an adventure you will never forget. Join us and disocver the beauties Portugal can only offer to real adventure riders!
COVID-19 FLEXIBLE BOOKING AND GUARANTEED REFUND
If due to Covid-19 restrictions we were forced to cancel a tour or a transport, the choice is yours: either get a full cash refund, or we can transfer your deposit to any other tour or service that we provide.
Book your next Tour or Transport with confidence!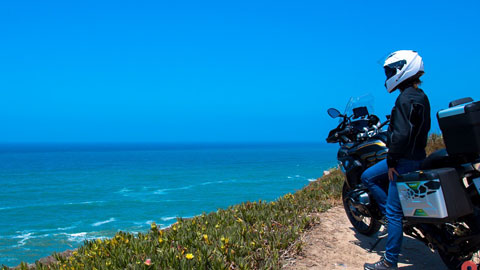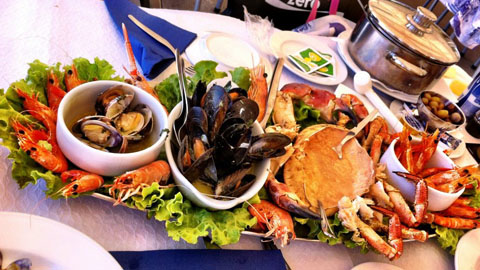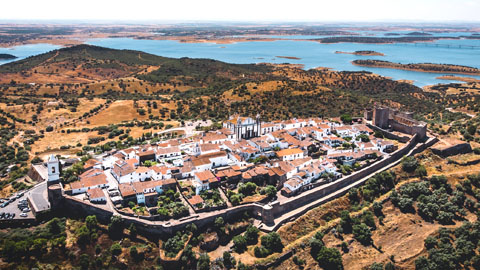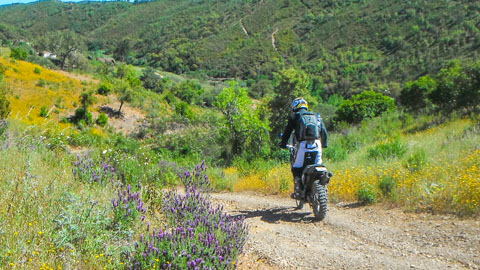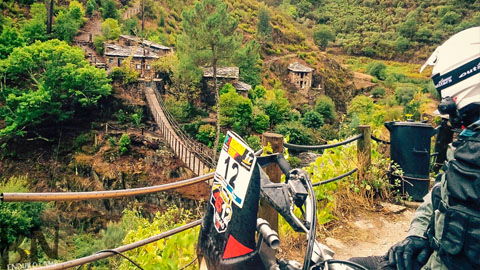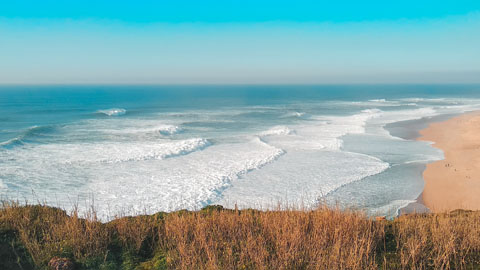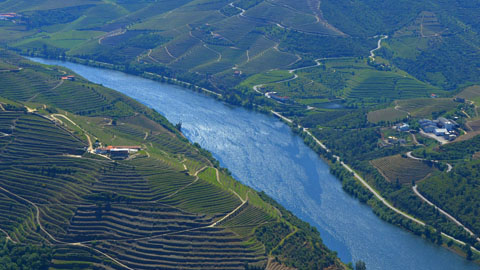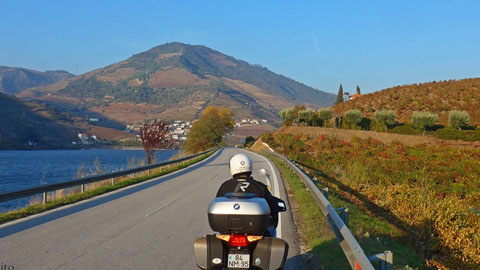 HIGHLIGHTS:
Monsaraz Castle
Marvão Castle
Piodão (Aldeia de Xisto, which is a village made entirely of schist)
Serra da Estrela (Tallest Mountain range in Portugal)
N222 (the best road in the world by Avis)
Boat tour in Douro River (always with the best wines of Douro as company)
Ericeira (Famous City by the Coast in the hearth of one of the few World Surfing Reserves)
Nazaré (home of the tallest waves in the world. We will go if the swell is pushing big waves as it is amazing seeing 10 to 30 meter waves crashing just a few meters from the beach)
Drive-by Sintra mountain and its unique castles, with a pass by the most western point in continental Europe (Cabo da Roca), before heading to Lisbon's West coast with its off-road, breathtaking mountain roads, and ferry crossing to the other margin
Off-road in clifs by the sea-side in Costa Vicentina
St. Domingos Mines near Mértola, a scenery pulled out of a Mad Max movie that always amazes

about the road:
We will mostly use secondary roads, with tarmac ranging from new and in great condition, to countryside roads with holes, no road marks, and tarmac lifted from tree roots. The off – road sections will mainly be rolling gravel roads, with the occasional difficulty, like water crossings, ruts, short sandy sections, and possibly some muddy sections due to the season. Be prepared for winding mountain roads and some offroad on the cliffs. You will never forget these views.

SPEED:
It is not a race, and we care about safety: We will be going at our own pace and make sure all participants reach destination safely.

WEATHER:

The weather at this time of year is generally good, but as always in the mountains, you have to be prepared for all types of weather conditions and quick changes. It is cooler at night (can be as low as 5C). During the day 17C to 21c.  Some short rain episodes are possible.

REMEMBER:
Remember this is a motorcycle trip, so you have to use adequate gear.
ITINERARY:
DAY 1
ARRIVAL TO MALAGA
DAY 2
Malaga – Reguengos de Monsaraz
DAY 3
Reguengos Monsaraz – Marvão
DAY 4
Marvao – Piodao
DAY 5
Piodão – Peso da Régua
DAY 6
Rest day (Boat trip in Rio Douro)
DAY 7
Peso da Régua – Coimbra
DAY 8
Coimbra – Peniche OR Ericeira
DAY 9
Peniche OR Ericeira – Sines
DAY 10
Sines – Mértola
DAY 11
Mértola – Malaga
DAY 12
FLY OUT
THE ITINERARY MAY BE SUBJECT TO CHANGE DUE TO POLITICAL OR SOCIAL REASONS OR WEATHER CONDITIONS.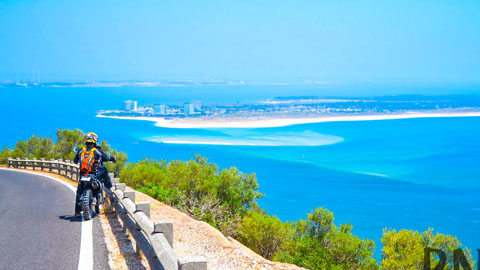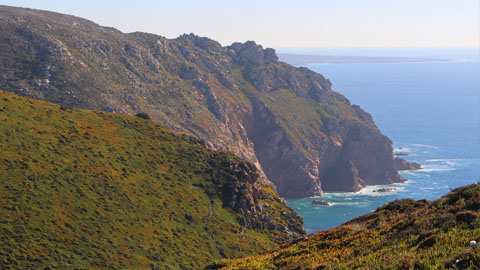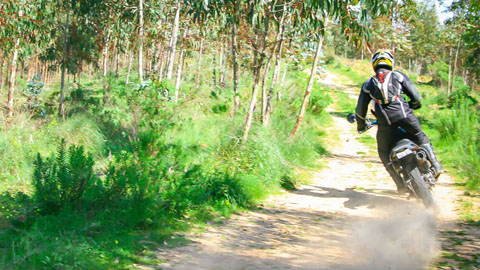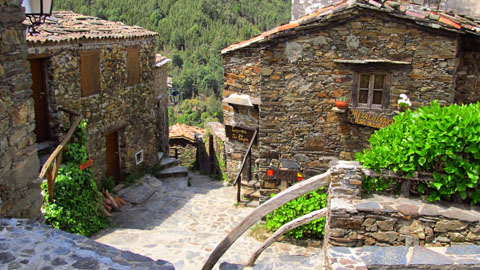 MOTORCYCLE
Cost of transport of your motorcycle (transport on the route Warsaw, Poland – Malaga, Spain and back. For an additional fee we can arrange transport of the motorcycle from your home to / from Warsaw.

GUIDE
Assistance of a Moto Birds guide on the motorbike.

FOOD AND ACCOMODATION
All accommodation on 2 sharing basis at 3* hotels, villas or guesthouses. Breakfasts. We can arrange a single room supplement upon request – cost 50 EUR/night.

TRANSPORT TO/FROM HOTEL
Transport from Malaga airport to the hotel and from the hotel in Malaga to the airport.

INSURANCE
Travel insurance. Tourist Guarantee Fund fee.

PHOTOS AND TRACKS
After the trip we will send you photos from the trip and tracks from the road.
Airplane tickets to and from Malaga (please don't buy the plane tickets until the minimum number of participants joining the trip is confirmed).

Meals other than breakfast.

Drinks.

Motorcycle fuel.

Entrance tickets to tourist attractions along the route.

Extra attractions.
Book a place on this tour by paying reservation fee - 500 EUR or pay the full amount. After selecting the "BOOK" option, you can choose whether you pay only the reservation fee or the entire amount, on the "CART" page you can choose the transaction currency - EUR, PLN or USD.
SIGN IN TO THE INTERESTED LIST OF THIS TOUR
Not sure yet? Subscribe to the interested list and receive notifications about this trip.