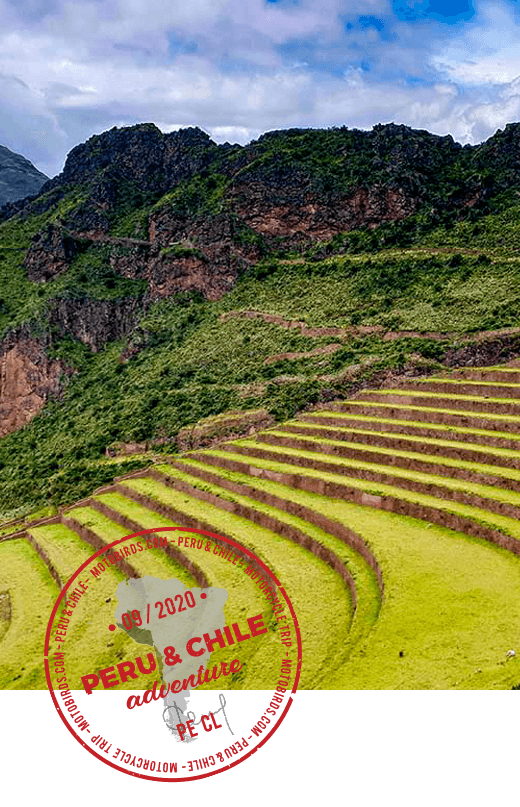 START:
10 October 2021 / SAN ANTONIO, CHILE
META:
28 October 2021 / ARICA, CHILE
TYPE OF THE TOUR:
on road
TYPE OF ROADS:
90% on road + 10% off road
LEVEL OF DIFICULTY:
5 / 10
MOTORCYCLE:
The route is prepared for large enduro motorcycles (BMW 1200, Honda Africa Twin etc.). We provide transport of your motorcycle from / to Europe. The price of the tour includes the cost of transport and customs clearance.
ABOUT THE TRIP:
This motorbike adventure will take us to some of the most spectacular sights of Peru. First, Peru has winding roads galore surrounded by desert or Jurassic era-style jungle. Ghost mining towns are on our way too as we're headed to the sacred valley and Macchu Picchu. Cuzco is well worth a short break to take-in the amazing colonial baroque architecture before heading to the highest lake in the world: Titicaca! Who has not heard of the Nazca lines? They're truly visible only from the heavens, so we'll have a plane ride over the area to take in the scenery. From the highest lake in the world, we'll go to the deepest canyon is the world and take a good look at squads of condors flying around us. The Santa Catalina Monastery in Arequipa is as close as it gets to a time travel experience. Let's not forget that Peru has been rated as having some of the best cuisine in the world – with Pisco Sour! Get hold of your Tintin-"Prisoners of the Sun" episode, for a crash course featuring spitting llamas & Pisco, and we're certain you'll be ready to pack your helmet and boots - but make sure to leave your scales at home!
SIGN IN TO THE INTERESTED LIST OF THIS TOUR
Not sure yet? Subscribe to the interested list and receive notifications about this trip.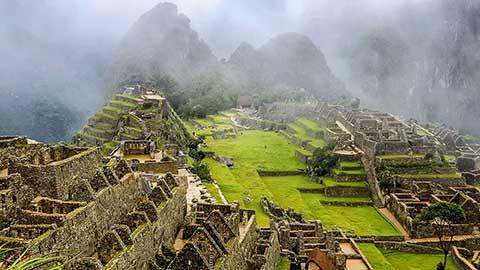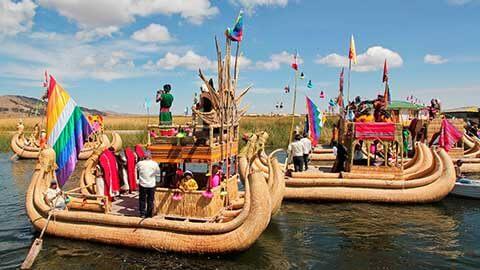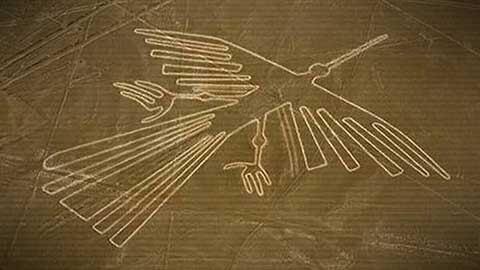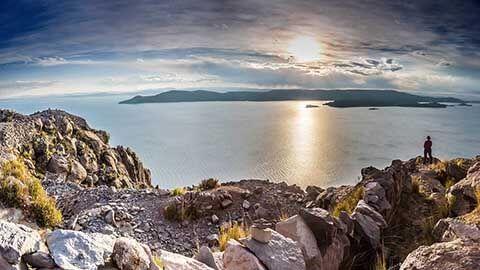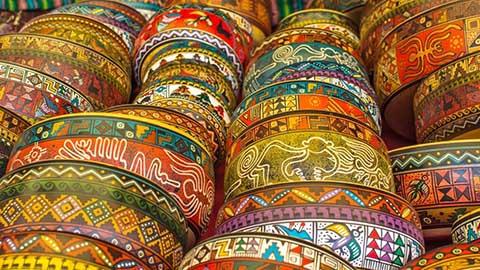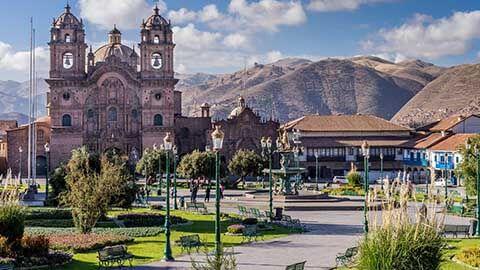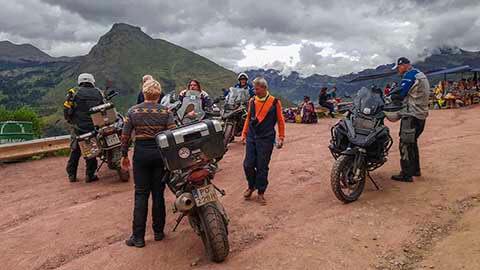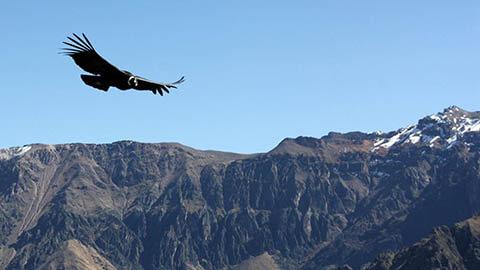 HIGHLIGHTS:
the most spectacular natural and cultural attractions of Peru;
breathtaking winding Andean roads;
Pacific coast, the desert with dunes and a few rare oases;
Atacama Desert;
highest lake in the world – Titicaca;
Uros islands;
Colca Canyon – deepest canyon in the world;
the most important sacred Inca cultural highlights: Machu Picchu, Sacred Valley and Cuzco;
Arequipa and Santa Catalina Monastery;
flight above the famous Nazca lines.

ABOUT THE TRIP:
The ride itself is not technically difficult. We will be riding mostly paved roads or gravel roads in generally good condition, but there is a couple of long riding days. High altitude may contribute to tiredness.

Speed:
It is not a race, and we care about safety: we will be going at our own pace and make sure all participants reach the destination safely.

WEATHER CONDITIONS:
The weather at this time of the year is generally dry and sunny but also subject to radical changes, as it happens in the high mountains. It is advisable to have rain gear.

REMEMBER:
Wearing suitable riding gear and protective equipment is the responsibility of each participant. Remember that we will be going to very high altitudes (over 4,000m), therefore bringing suitable clothing, sunglasses, hat and sun-blocker is important.
ITINERARY:
DAY 1
ARRIVAL Santiago de Chile – transport to San Antonio
DAY 2
San Antonio – Ovalle
DAY 3
Ovalle – Copiapo
DAY 4
Copiapo – Antofagasta
DAY 5
Antofagasta – Iquique
DAY 6
Iquique – Arica
DAY 7
Arica – Arequipa
DAY 8
Arequipa – Chivay
DAY 9
Chivay – Puno
DAY 10
Puno – Cusco
DAY 11
Cusco DAY OFF
DAY 12
CUSCO – PISAC – URUBAMBA
DAY 13
URUBAMBA – AGUAS CALIENTES – MACHU PICCHU – URUBAMBA
DAY 14
URUBAMBA – ABANCAY – CHALHUANCA
DAY 15
CHALHUANCA – NAZCA
DAY 16
NAZCA – CHALA
DAY 17
CHALA – MOQUEGUA
DAY 18
MOQUEGUA – ARICA
DAY 19
DEPARTURE
The itinerary may be subject to change due to political or social reasons or weather conditions.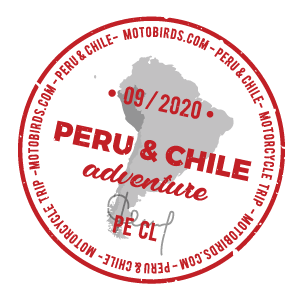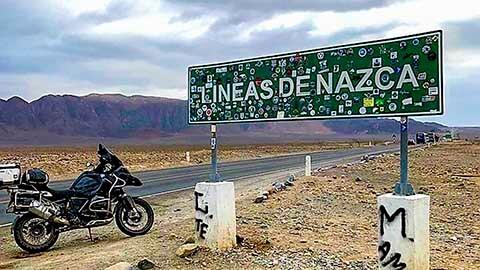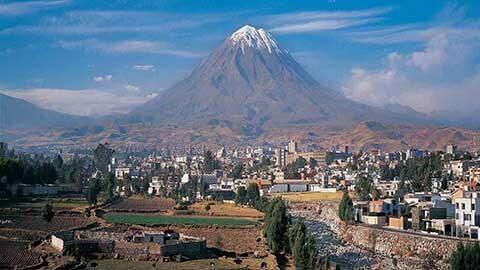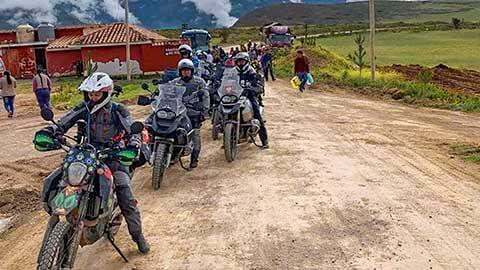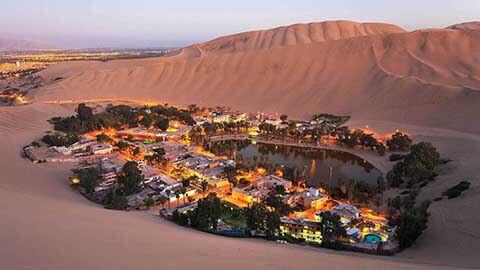 MOTORCYCLE TRANSPORT
Cost of transport and customs clearance of your motorcycle (transport on the route Warsaw, Poland – San Antonio, Chile and Arica, Chile – Warsaw, Poland). For an additional fee we can arrange transport of the motorcycle from your home to / from Warsaw.

TRANSPORT TO/FROM THE HOTEL
Transport from Santiago de Chile airport to the hotel and from the hotel in Arica to the airport.

GUIDE
Assistance of a Moto Birds Spanish speaking guide on a motorbike.

SUPPORT CAR AND SERVICE
Support car with trailer. The luggage goes in the support car. We travel light!The trailer will be used for motorbikes that need assistance.

food and accomodation
All accommodation on 2 sharing basis at 3* hotels or guesthouses. Breakfasts. We can arrange single room supplement upon request – cost 50 EUR/night.

insurance
Civil liability insurance for the motorbike. Travel insurance. Tourist Guarantee Fund fee.

PHOTOS AND TRACS
After the trip we will send you photos from the trip and tracks from the road.
Airplane tickets to Santiago de Chile and from Arica (please don't buy the plane tickets until the minimum amount of participant joining the trip is confirmed).

Motorcycle fuel.

Meals other than breakfast.

Extra attractions.

Entrance tickets to tourist attractions along the route, e.g. Macchu Picchu, Nazca flight.
the accompanying person can ride in the support car
Book a place on this tour by paying installment - 500 EUR or pay the full amount. After selecting the "BOOK" option, you can choose whether you pay only the deposit or the entire amount, on the "CART" page you can choose the transaction currency - EUR, PLN or USD.
SIGN IN TO THE INTERESTED LIST OF THIS TOUR
Not sure yet? Subscribe to the interested list and receive notifications about this trip.