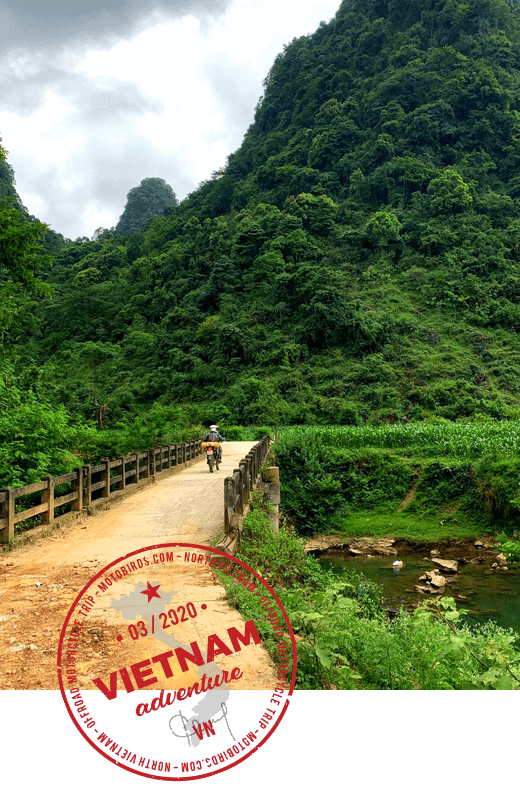 START:
11 April 2021 / HANOI, VIETNAM
META:
24 April 2021 / HANOI, VIETNAM
type of roads:
gravel roads 65% + asphalt roads 35%
level of dificulty:
7 / 10
MOTORCYCLE:
Motorcycles available in Vietnam - Honda XRV 250, Kawasaki KLX 250, Honda XR 250 (depending on the demand). Renting motorcycles is included in the price of the tour.
OUT THE TRIP:
Vietnam is an extremely diverse country - both climate, landscape and culturally. The mountainous north is inhabited by many ethnic minorities that we will meet during our trip. Each piece of available land is used here for rice terraces. The mountains reach up to 3000 m above sea level, and the valleys are extremely steep and deep. We will also see "mogots" - reminiscent of "noses", steep, rocky mountains, growing straight from rice fields. Ha Long Bay is probably the most famous place in the whole of Vietnam, which you do not have to visit. Welcome to the "adventure" through the big "A" to northern Vietnam. We will spend part of our journey on the so-called single tracks. It will be steep and narrow, but all the time beautiful. Adrenaline will also provide us with a ride through the so-called "Dragon's spine" (Ta Xua). This is not an expedition for people who suffer from the fear of space. You need to have an off-road experience.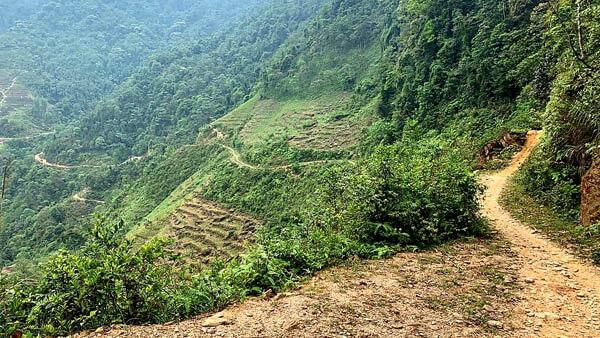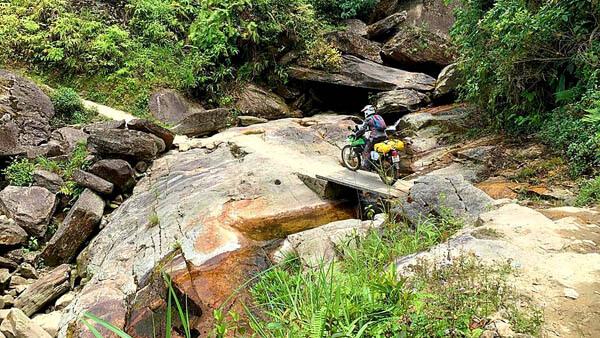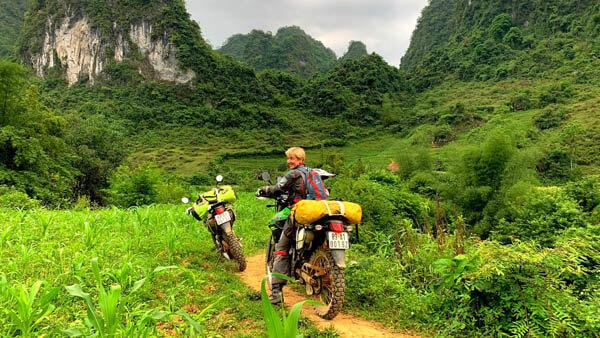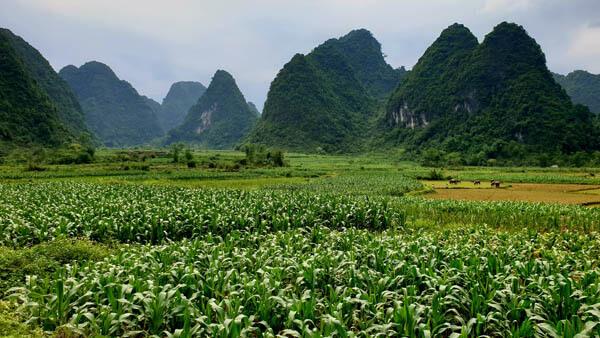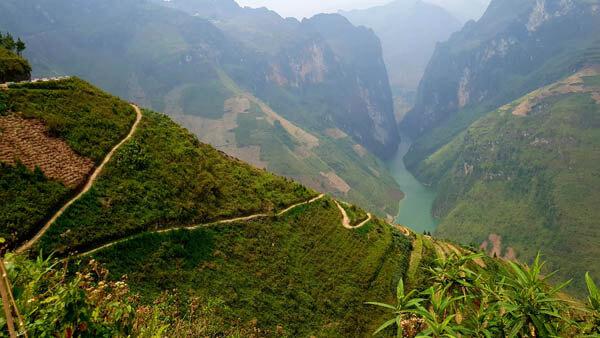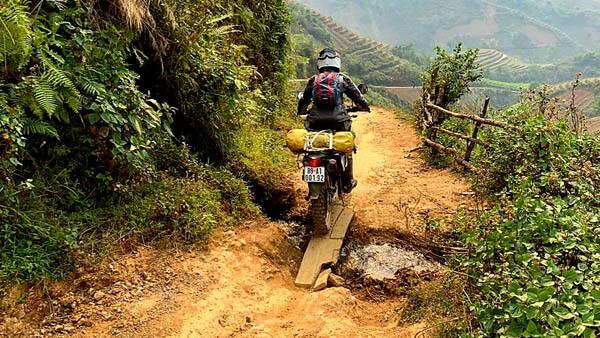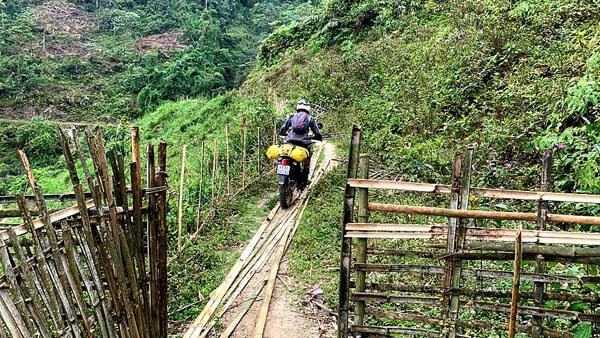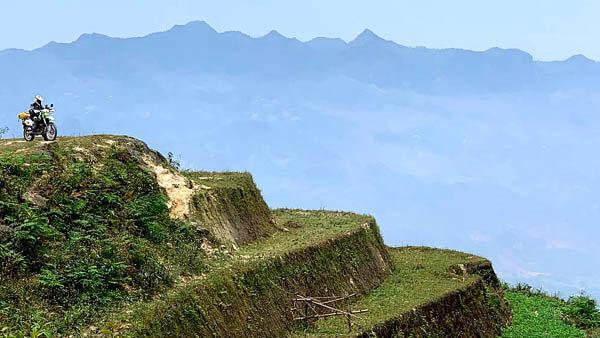 HIGHLIGHTS:
natural and landscape attractions as well as cultural attractions – we will drive small, uncrowded roads through climatic mountain villages;

single tracks – narrow paths led among rice fields or famous mogots, often led along steep mountain slopes;

drive through the famous "claud pass"

the northernmost piece of Vietnam;

ethnic minority villages living in northern Vietnam;

mogotS

cruise on Ha Long Bay

Hanoi

ABOUT THE ROAD:
Part of the route will not be technically difficult – we will drive on asphalt roads or well-maintained gravel roads. Half, however, is led by the so-called single tracks, which are technically demanding at times. You need to be familiar with off-road driving, narrow paths, descents and driveways.

SPEED:
Our trip is not a race – we care about safety. We will drive at such a pace that all participants will safely reach their destination safely.

weather / conditions:
The weather at this time of year is generally good and sunny – it is the period with the least amount of rainfall during the whole year.


REMEMBER ABOUT:
Each participant is obliged to wear a motorcycle outfit. Take an international driving license with you.
ITINERARY:
DAY 1
ARRIVAL TO Hanoi
DAY 2
Hanoi – That Khe
DAY 3
That Khe – Quan Uyen
DAY 4
Quan Uyen – Pac Ngoi
DAY 5
Pac Ngoi – Bao Lac
DAY 6
Bao Lac – Meo Vac
DAY 7
Meo Vac – Dong Van
DAY 8
Dong Van – Ha Giang
DAY 9
Ha Giang – rest day
DAY 10
Ha Giang – Pan Phou
DAY 11
Pan Phou – Bac Ha
DAY 12
Bac ha – Lao Cai – Hanoi
DAY 13
HANOI – HA LONG BAY
DAY 14
Ha Long BAY – Hanoi – DEPARTURE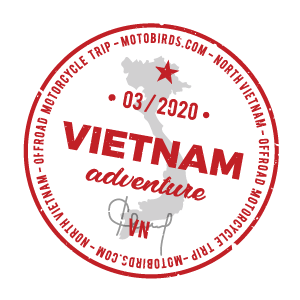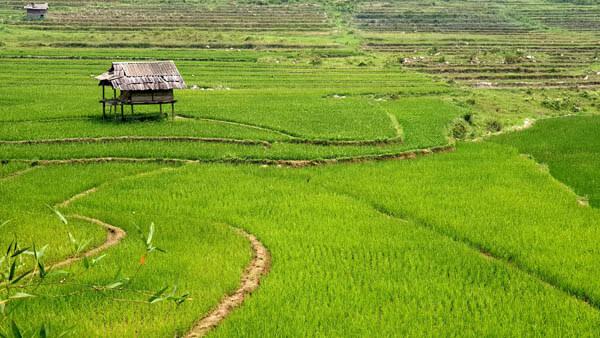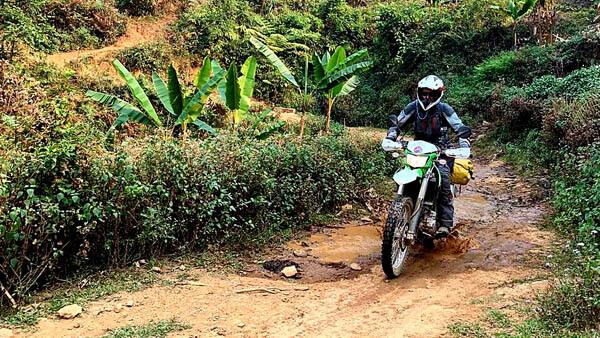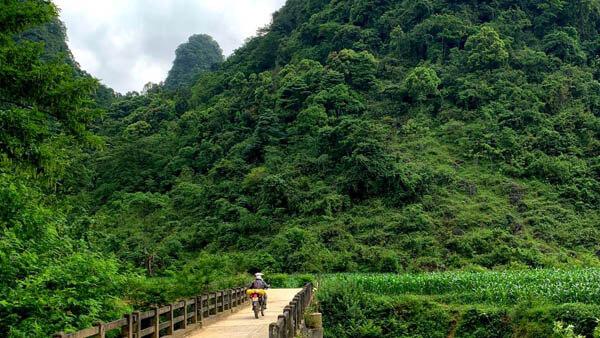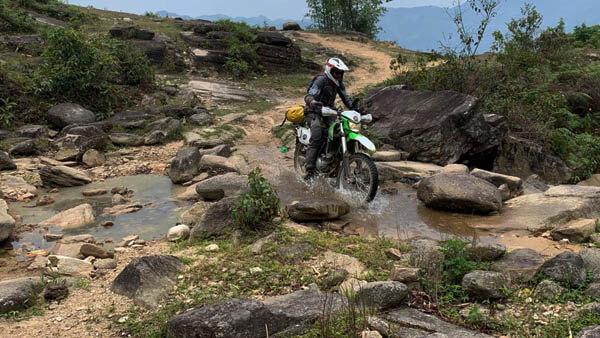 motorcycle
Motorcycle Honda XRV 250, Kawasaki KLX 250, Honda XR 250 (depending on the demand)

guide
Assistance of Egle Gerulaityte as a guide.

SUPPORT CAR AND SERVICE
In the support car, our luggage will go. We travel lightly! An experienced mechanic is coming with us. If necessary, we provide spare parts.

FOOD AND ACCOMODATION
Accommodation in double rooms, in hotels or guesthouses 3 *, in Hanoi in 4 * hotels, additionally accommodation on a 5 * ship in the Ha Long Bay. Breakfast in every place of accommodation.

PHOTOS AND TRACKS
After the trip we will send you photos from the trip and tracks from the road.

AIRPORT TRANSPORT
We provide transport from / to the airport to / from hotel.
Air tickets to and from Hanoi (tickets should not be purchased until the organizer has confirmed the minimum size of the group).

Motorcycle fuel.

The costs resulting from damage to the motorcycle caused by the driver.

Meals other than breakfast and meals on the ship indicated above.

Entrance tickets to tourist attractions along the route.

A visa payable at the airport upon arrival (USD 25).

Travel insurance.

Train ticket from Lao Cai to Hanoi
ASK ABOUT DETAILS
With plesure we will answer all your questions.
MAKE RESERVATION
Book a place on the trip by paying 500 EUR deposit.
START ADVENTURE
Come with us for an unforgettable motorcycle trip.