MEET POLAND WITH MOTOBIRDS
MOTORCYCLE TOURS AROUND POLAND
Do you want to get to know the most interesting places in Poland? Moto Birds makes it possible!
We will show you places off the beaten track. We will tell extraordinary stories. We will introduce exceptional people. In the summer season, we offer a series of motorcycle tours along the most attractive routes in various regions of Poland. Regardless of what you ride, whether you prefer mountains or the sea, whether you like solo or with a passenger, in our offer you will find something for yourself.
INFORMATION, THAT YOU CAN FIND ON THIS PAGE
click the link to scroll down to the section
COVID-19 FLEXIBLE BOOKING AND GUARANTEED REFUND
If due to Covid-19 restrictions we were forced to cancel a tour or a transport, the choice is yours: either get a full cash refund, or we can transfer your deposit to any other tour or service that we provide.
Book your next Tour or Transport with confidence!
List of motorcycle tours
---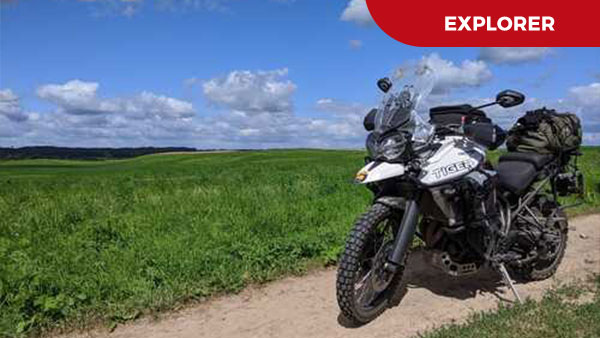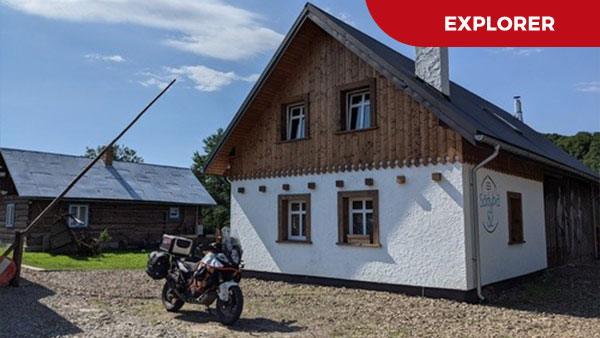 *WE HAVE GIFT FOR YOU – A FREE PARTICIPATION IN THE MOTORCYCLE TRAINING:
1. for people who book all 12 trips from the series "Meet Poland with MotoBirds" – participation in a 2-day training in the Strefa Enduro or 1-day individual training in the Strefa Enduro;
2. for people who book 6 trips – participation in technical training in Stajnia Motocyklowa;
Discover Poland with us and take part in a free motorcycle training!
what you gain by joining us

MOTOBIRDS
---
We love motorcycle tours – both take part in them and organize them for others. Therefore, you can be sure that everything will be buttoned up and you will have time to enjoy the journey.
We have been organizing motorcycle expeditions for many years, and under the MotoBirds brand since 2017. Our experience and contacts allow us to realize unique events.

variety
You can choose from various regions of Poland, the one that interests you the most. You can also see all of them. Certainly, many places that you visit with us will positively surprise you.

safety
Experienced guides lead each trip. They take care of both the safety and comfort of all participants of the trip. Our company is entered in the Central Register of Tourism Organizers and Tourist Agents of the Mazowieckie Voivodeship under number 2037.
​

Intimate groups
We offer you organized motorcycle trips in small (up to 10 people) groups, thanks to which they have a relaxed and unforgettable atmosphere.

Proven routes
You can be sure that we know every turn on the road we will lead you. Thanks to this, you will see the most interesting places and the most beautiful views.
"Właśnie wróciłem z podróży do Patagonii. Podróż, PODRÓŻ, która okazała się wyzwaniem dla ludzi i środków. Ale dzięki doskonałej organizacji i profesjonalizmowi Aleksandry i Guya pokonaliśmy każdą trudność i można było docenić każdy widok, który ta wycieczka zarezerwowała dla jej uczestników. Mimo, że korzystałem z prawie czterdziestoletniego (należycie zaktualizowanego) motocykla, odetchnąłem w pełni emocjami, jakie płynęły z zapierających dech w piersiach widoków, jakie ta kraina rezerwuje dla swoich gości. Wynika to również ze spokoju posiadania za sobą organizacji, która zawsze stawała się dostępna w najtrudniejszych sytuacjach i najbardziej skomplikowanych fragmentach, dzięki dużemu doświadczeniu jej menadżerów i całego personelu, który jest zawsze do naszej dyspozycji."
Francesco Pascolini
27.01.2020
"Motobirds Himalayas 2019 with the terrific company and energy of round the world explorer Kinga "on her bike " Tanajewska. Extremely well planned trip of a lifetime. Aleksandras "ola" knowledge and experience got us under the skin and into the heart of this incredible region. When trips run this smoothly they have been very well researched and planned. Great "mind,body and bike " support crew, the wonderful Dr Mat and his engineers – sounds like a band!- never far away.  Embrace this journey as someone who lives there and you will be well rewarded with everything a Himalayas adventure ride has to give. I rode a once in a lifetime experience with incredible new friends, made life long memories. I saw things that photos just can not show but here's some to show the spirit of our adventures ,not all mine. Thanks for all the photo sharing. Thank you Ola. I can not wait for the next time I get to put on a Motobirds T and ride with you."
Jackie Parker
23.09.2019
"No to od początku… Cudowna organizacja, elastyczna, dopasowana do zmieniającej się rzeczywistości… Umiejętność odczytywania pragnień i zachcianek uczestników…. Bezpiecznie… Bez nadęcia… okresowo luksusowo… Idealnie… Polecam…. Czekam na Sri Lankę…"
JUSTYNA SZCZYGIELSKA
17.04.2019
"Parokrotnie brałem udział w wyjazdach organizowanych przez firmę Moto Birds. Świetna organizacja, przygotowane trasy, profesjonalna firma. Bardzo polecam!"
Riccardo Caruso
31.07.2019
"Gorąco polecam. Miałem przyjemność być na takiej wyprawie z Aleksandra Trzaskowska. Doskonała organizacja, świetnie dobrana trasa i atrakcje, super koleżanka w podróży"
GRZEGORZ MATUSIK
11.04.2019
"Bylam dwa razy na wyjazdach organizowanych przez Aleksandre Trzaskowska.Bardzo profesjonalnie i dokladnie przygotowane trasy i wszystko dopiete na ostatni guzik.Bardzo polecam!!!! Ja napewno jeszcze skorzystam."
RENATA CARUSO
You can reserve a place for a tour by paying a deposit of EUR 150.
You can pay the deposit using electronic payments via our website or by contacting us by phone or e-mail: info@motobirds.com.
To make a payment via the website:
Click the "BOOK A TOUR" button in the table with the transport schedule – you can decide whether you only pay the deposit or the entire amount. Click "GO TO PAYMENT" to go to "CART".
On a "CART" page you can choose the currency of the transaction – EUR, PLN or USD and choose the form of payment (payment by electronic transfer, card, traditional transfer). Pay for the order, fill in your details, after receiving the payment, we will contact you to provide details about the order.
DOWNLOAD DOCUMENTS
you can download files by clicking into links that you can find below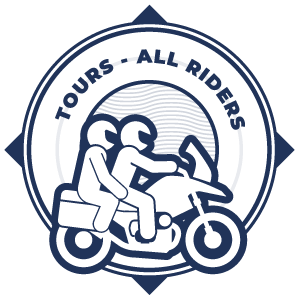 MOTORCYCLE TOURS
ALL RIDERS
find out more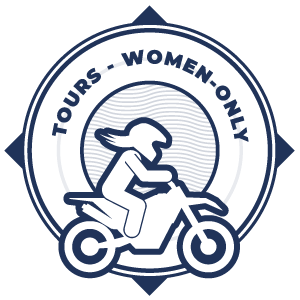 MOTORCYCLE TOURS
WOMEN-ONLY
find out more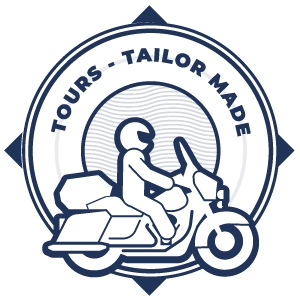 MOTORCYCLE TOURS
TAILOR-MADE
find out more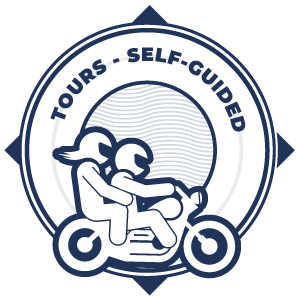 MOTORCYCLE TOURS
SELF-GUIDED
find out more