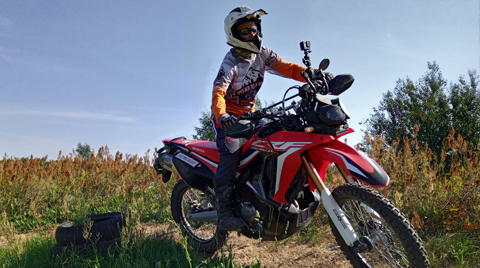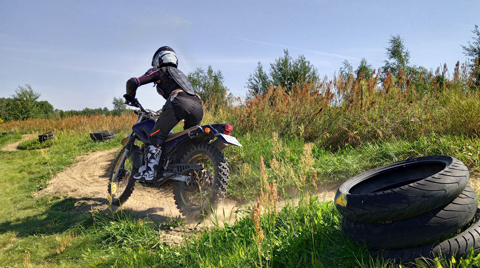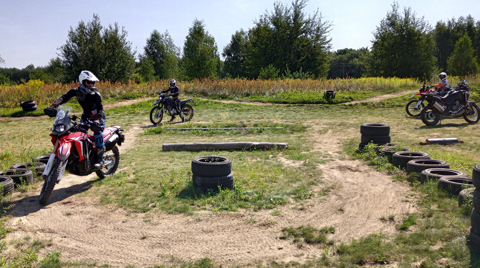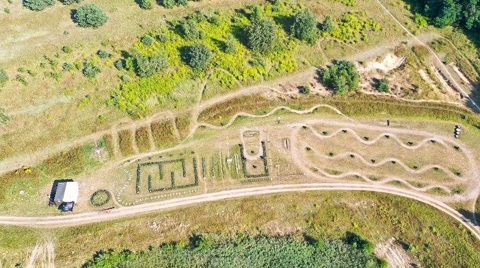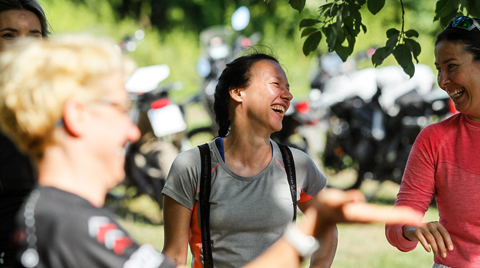 START:
15 October 2020 / 08:30 - Klub Jeździecki Salio
META:
16 October 2020 / 17:00 - Klub Jeździecki Salio
PRICE:
263 EUR (1195 PLN) FOR PERSON
DESCRIPTION:
As part of the "MOTOBIRDS TRAINING ZONE - FEMALE ONLY" we invite ladies for a two-day training prepared especially for them. It will be led by Adam Chyciński from the Strefa Enduro school. It is a training for female motorcyclists who start their adventure with off-road riding or have little / medium experience. The training camp will take place in the Strefa Enduro, near Stryków, Poland.
MOTORCYCLE:
The program is prepared for medium and large adventure motorcycles. Off-road tires necessary.
DETAILS:
During the training, we will practice individual elements of the technique on a specially prepared maneuvering area. During "cruises" in the surrounding areas, we will also work on endurance, which is extremely necessary for longer motorcycle trips. You will gain freedom in maneuvering and confidence on a motorcycle over various terrain. And most of all, you will spend a great weekend in a motorcycle company!
We invite ladies starting their adventure with off-road riding, as well as raiders who already have some experience in the field.
We guarantee that it will be intense and fun!
Here you will find photos from our previous women's trainings in the Strefa Enduro:
II Training and Adventure Rally "Tylko dla Orlic"
III Training "Only for Orlice"
PRICE:
263 EUR (
1195 PLN) / for person
PRICE INCLUDES:
two-day training under the supervision of Adam Chyciński from the Strefa Enduro

mineral water;

energy bars;

lunch and dinner on Thursday;

lunch on Friday;

photos
PRICE DOES NOT INCLUDE: