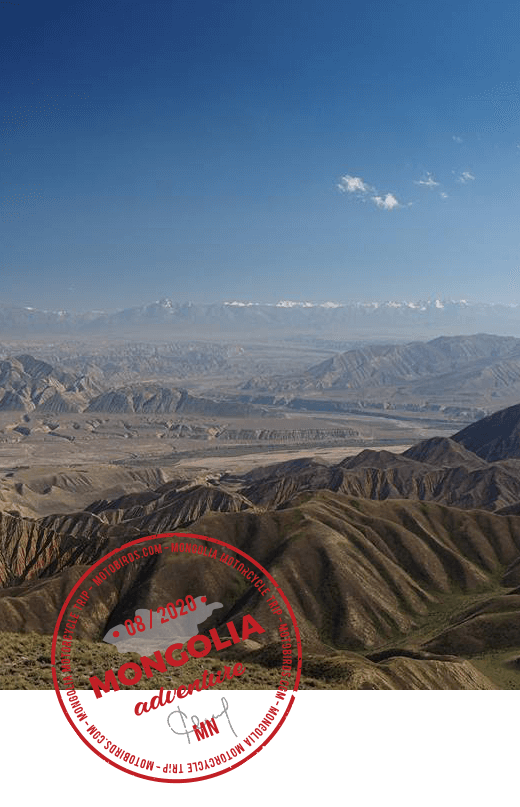 START:
8 August 2020 / IRKUCK, ROSJA
META:
25 August 2020 / IRKUCK, ROSJA
TYPE OF ROADS:
gravel roads 40% + asphalt roads 60%
LEVEL OF DIFICULTY:
6 / 10
MTORCYLE:
The trip is designed for the big touristic enduro bikes, with the off-road tires. We can arrange transport of your motorcycle - the cost of transport and custom clearance cost is 1600 EUR.
ABOUT THE TRIP:
Mongolian steppes. Great mountains. Yurts. Wild horses. Eagles. The legend of Genghis Khan. These are just some of the images that appear in our minds when thinking of Mongolia. Imagine visiting these places together with Lake Baikal, as a cherry on the cake. Expedition to Lake Baikal and Mongolia is the dream of many motorcyclists. To wild areas, somewhere in Asia, at the end of the world, which are not easy accessible. However now, the dream can be fulfilled. We will transport your motorcycle to Central Asia. We will show you what's best in this part of the world. You will have the opportunity to experience real Mongolian life and see how the famous steppes look like in reality.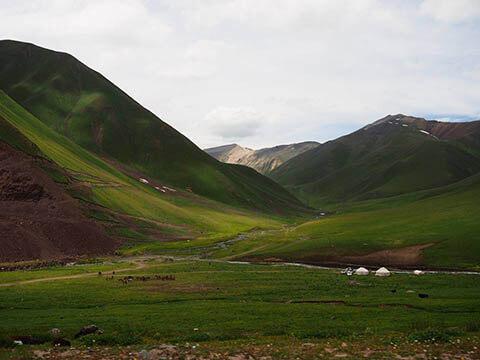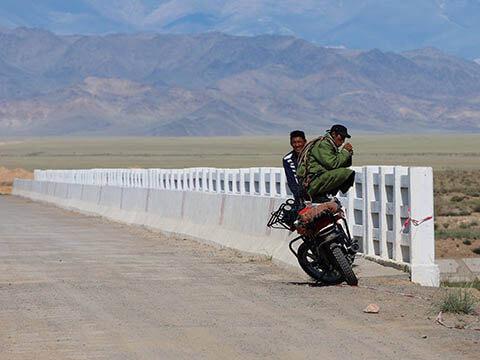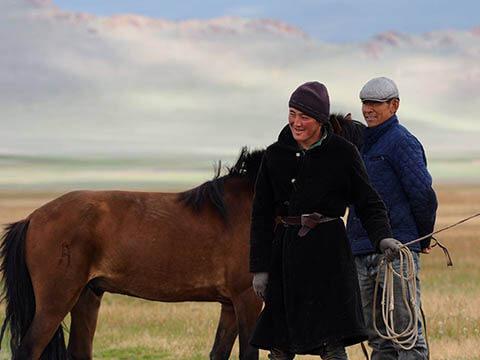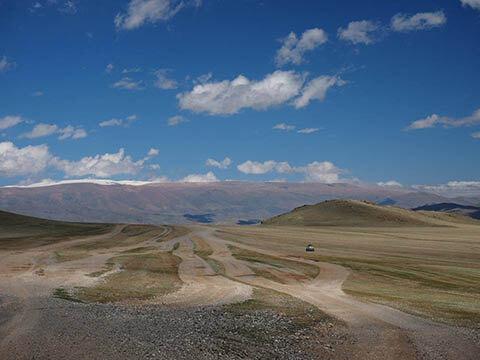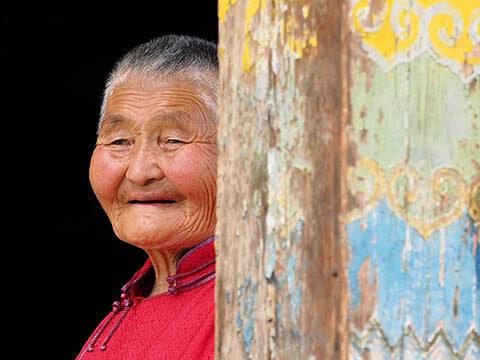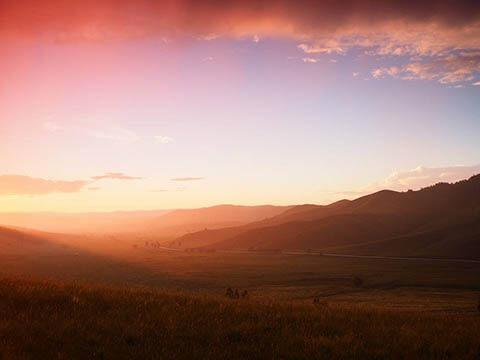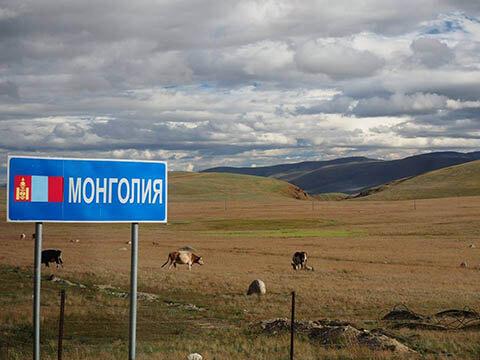 HIGHLIGHTS:
natural and scenic attractions as well as cultural attractions;
we will ride the wonderful mountain roads as well as through the steppe;
we will also visit Lake Baikal;
we will see places famous for Mongolian leader Genghis Khan;
we experience wild nature, which in this edition is nowhere else in the world;

details:
The terrain, after which we will ride will be diverse: we will be riding gravel roads, as well as asphalt roads. There will be mountains and steppes. The weather at this time of year is generally good and sunny, but you should expect everything.

SPEED:
It is not a race, and we care about safety: We will be going at our own pace and make sure all participants reach the destination safely.

WEATHER / CONDITIONS:
The weather at this time of year is generally sunny, although it can change.

remember about:
Wearing suitable riding gear and protective equipment is the responsibility of each participant.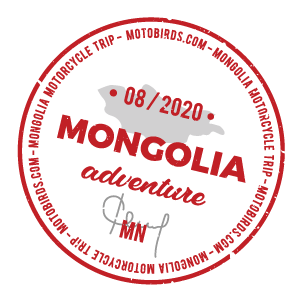 ITINERARY:
DAY 1 – 8.08
ARRIVAL TO IRKUCK.
DAY 2 – 9.08
BAIKAL LAKE VIA PRZEZ BABUSZKIN AND POSOLSKOJE (330 KM)
DAY 3 – 10.08
BAIKAL LAKE – SUCHBATAAR (380 KM)
DAY 4 – 11.08
SUCHBATAAR – AMARBAYASGALANT (180 KM OR 230 KM, DEPENDING WHICH ROUTE WE WILL CHOOSE)
DAY 5 – 12.08
AMARBAYASGALANT – KHUTAG ONDOR (280 KM)
DAY 6 – 13.08
KHUTAG ONDOR – MORON (200 KM)
DAY 7 – 14.08
MORON- KHOVSGOL (100 KM)
DAY 8 – 15.08
KHOVSGOL
DAY 9 – 16.08
KHOVSGOL – SHINE IDER PRZEZ ZURKH NUUR (215 KM)
DAY 10 – 17.08
SHINE IDER – TERKHIIN TSAGAAN NUUR (180 KM)
DAY 11 – 18.08
TERKHIIN TSAGAAN NUUR – TSETSERLEG (180 KM)
DAY 12 – 19.08
TSETSERLEG – KARAKORUM (300 KM)
DAY 13 – 20.08
KARAKORUM – THOGNO TARNA (100 KM)
DAY 14 – 21.08
THOGNO TARNA – UŁAN BATOR (300 KM)
DAY 15 – 22.08
UŁAN BATOR – KIACHTA (360 KM)
DAY 16 – 23.08
KIACHTA –BAIKAL LAKE (400 KM)
DAY 17 – 24.08
BAJKAL – IRKUCK.
DAY 18 – 25.08
DEPARTURE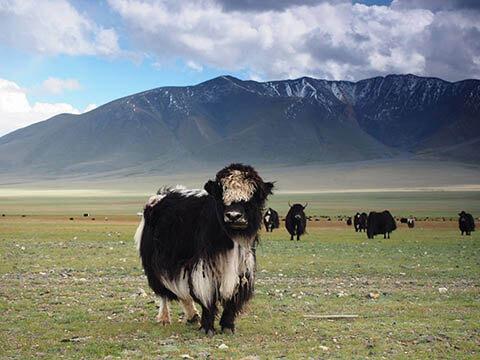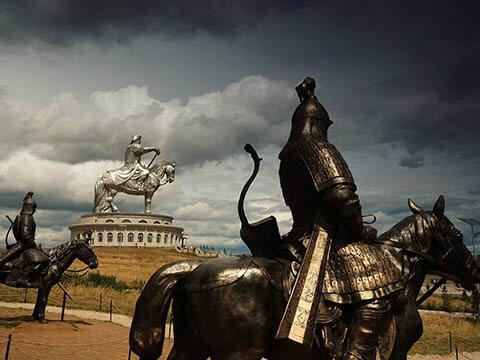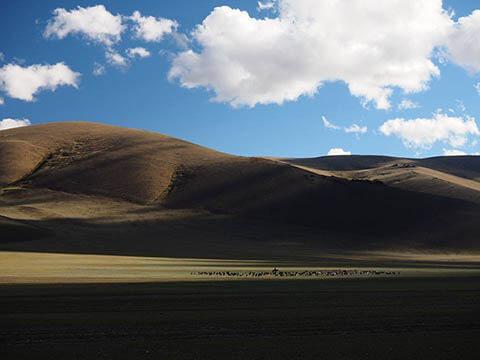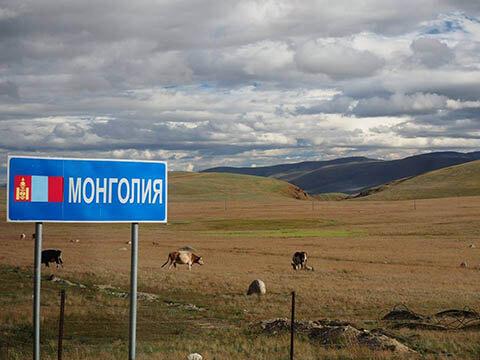 GUIDE
Assistance of a Polish and English-speaking guide on a motorcycle.

SUPPORT CAR AND SERVICE
In the support car, our luggage will go. We travel lightly! An experienced mechanic is coming with us. If necessary, we provide spare parts.

FOOD AND ACCOMODATION
Accomodation in three stars hotels or b&b, twin / double rooms or in yurts where hotels are not available. Breakfast in every place of accommodation.

PHOTOS AND TRACKS
After the trip we will send you photos from the trip and tracks from the road.
Airplane tickets to and from Irkuck (please don't buy the plane tickets until the minimum amount of participant joining the trip is confirmed).
Motorbike fuel.
Travel insurance.
Meals other than breakfasts.
Entry tickets to the other sightseeing spots.
Lift from / to the airport from / to the hotel.
Motorbike transport cost to Irkuck and back (all-inclusive motorbike transport and custom clearance cost for the trip participants is EUR1600)
ASK ABOUT DETAILS
With plesure we will answer all your questions.
MAKE RESERVATION
Book a place on the trip by paying 30% deposit.
START ADVENTURE
Come with us for an unforgettable motorcycle trip.