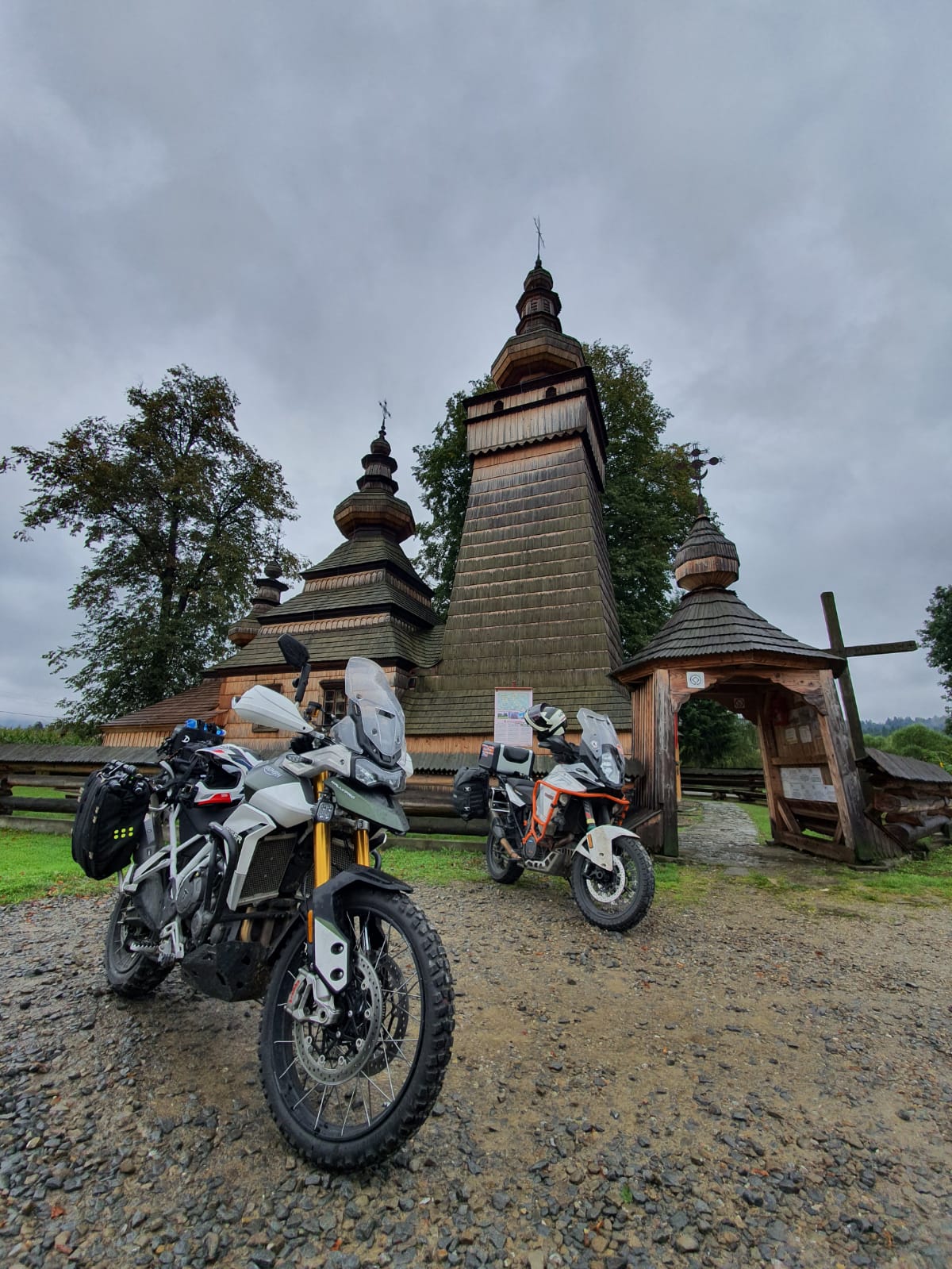 START:
18 May 2022 / Hotel i Restauracja Eclipse, Domasław
FINISH:
22 May 2022 / Hotel i Restauracja Eclipse, Domasław
TYPE OF THE TOUR:
Explorer
TYPE OF ROADS:
95% paved & 2 % gravel
MOTORCYCLE:
This route is prepared for large adventure motorcycle and trail bikes. If you don't have your own, we can arrange a rental motorcycle.
ABOUT THE TRIP:
Living at the foot of Śnieżka - the Queen of the Karkonosze Mountains, we will be riding around a number of beautiful towns in Poland and the Czech Republic, discovering this amazing mountainous region (Mountain Spirit, Rübezahl) and architectural monuments.
COVID-19 FLEXIBLE BOOKING AND GUARANTEED REFUND
If due to Covid-19 restrictions we will have to cancel a tour or a transport, you get a full cash refund or we can transfer your deposit to any other tour or service that we provide, as per your choice.
Book any Tour or Transport with confidence!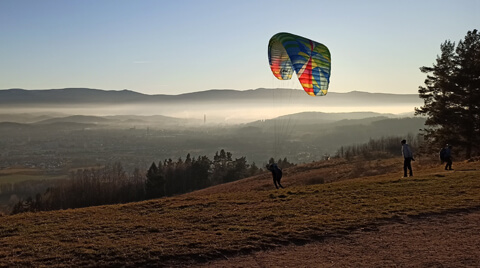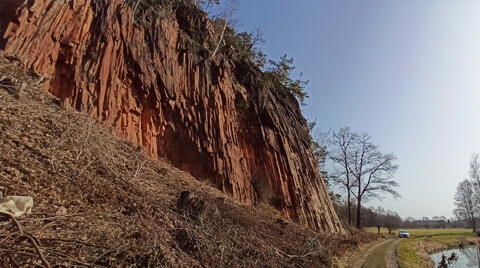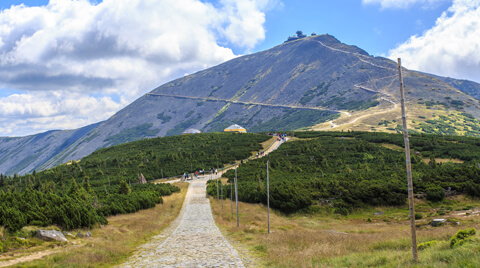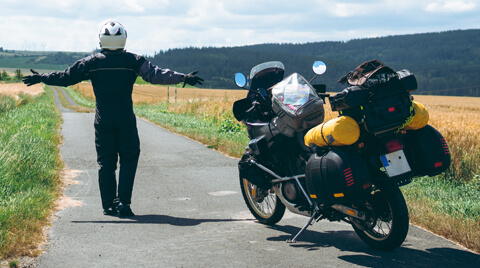 ROUTE DETAILS:
You should expect a few longer days of riding, which require some level of skill and endurance on the motorcycle.

SPEED:
It is not a race, and we care about safety. We will be going at our own pace and make sure all participants reach the destination safely. In the more technical sections team-work is assured!

REMEMBER:
Covid Certificate to pass the borders.
ITINERARY:
Day 1:
Arrival at hotel
Day 2:
Wrocław – Henryków (monastery) – Ząbkowice Śl. (leaning tower) – Kamieniec Ząbkowicki (Marianna Orańska's Palace) – Złoty Stok (gold mine) – Lądek Zdrój – Dolni Morava (Sky Walk) – Kudowa Zdrój 
Day 3:
Kudowa Zdrój – Czermna (the famous skull chapel!) – Hundred Curves Road + Errant Rocks – Sowie Mountains Landscape Park – Rock Town – Okraj Pass – Hotel
Day 4:
Hotel – Szklarska Poręba – Harrachov – Leśniańska Dam – Czocha Castle – Lubomierz (Sami Swoi) – Land of Extinct Volcanoes – Sędziszowa (Wielisław Organ) – Pilchowice (dam + historic bridge over the Bóbr) – Siedlęcin (medieval knights tower) – Pearl of the West – Mountain Szybowcowa (panorama of the Karkonosze Mountains) – Hotel 
Day 5:
Hotel – Karpacz (Wang Church) – Kowary (Uranium Mine – tourist route) – Miedzianka (lost city) – Colorful Lakes – Bolków (castle) – Jaworzyna Śląska (Railway Museum)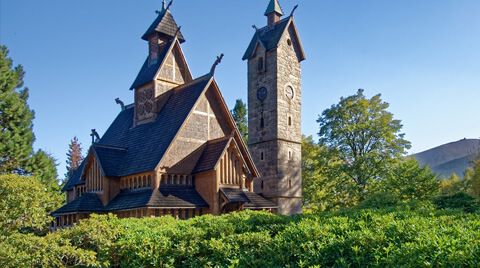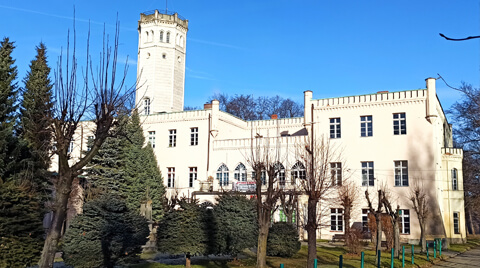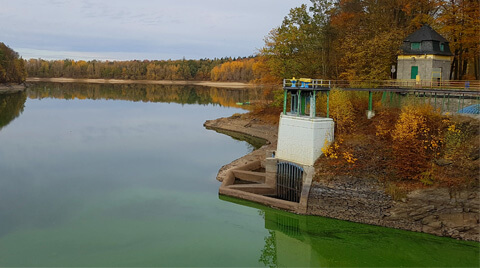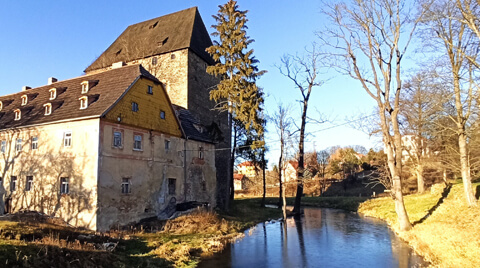 MOTORCYCLE
You will ride on your own motorbike. If you do not have one, let us know. We can arrange rental options.

FOOD AND ACCOMODATION
Accommodation in twin rooms (4 nights), in 3-star hotels. Breakfasts + dinners are included in the price.

insurance
Travel insurance.
Tourist Guarantee Fund fee.

PHOTOS AND TRACKS
fter the trip we will send you photos from the trip and track we followed.
Fuel for the motorbike.
Lunches.
Motorbike rental (for those renting).
Entry tickets for sightseeing attractions.
SIGN IN TO THE INTERESTED LIST OF THIS TOUR
Not sure yet? Subscribe to the interested list and receive notifications about this trip.