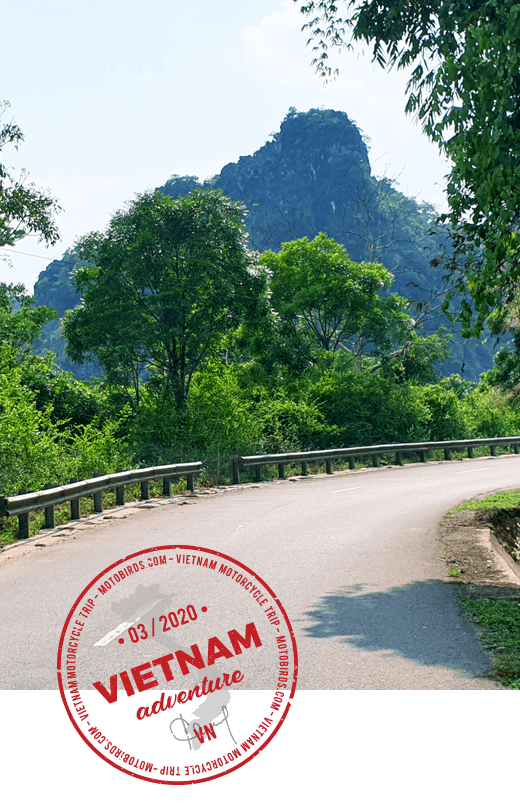 START:
1 May 2021 / DA NANG, VIETNAM
META:
15 May 2021 / HANOI, VIETNAM
TYPE OF ROADS:
gravel roads 10% + asphalt road 90%
LEVEL OF DIFICULTY:
4 / 10
MOTORCYCLE:
Honda XRV 250, Kawasaki KLX 250, Honda XR 250 (depending on the demand). Motorcycles rental is included in the price of the tour.
ABOUT THE TRIP:
We hope that our trip will bring you closer to real Vietnam, which charmed us. There will be time for a great ride and relax. Vietnam is an extremely diverse country. Both climate, landscape and culture. The mountainous north is inhabited by many ethnic minorities. Every piece of available land is used here for rice terraces. The mountains reach up to 3000 m a.s.l., and the valleys are extremely steep and deep. We will also see mogots - reminiscent of "noses", steep, rocky mountains, growing straight from rice fields. Ha Long Bay is probably the most famous place in all of Vietnam, which you do not need to encourage to visit. The Ninh Binh area, although less known, is equally charming and certainly deserves a visit. We can't miss it. Central Vietnam is more flat and densely populated. You will see hard working people on the rice fields everywhere. On this section of the trip we will visit a lot of historical spots: the most beautiful town in the country Hoi An, emperors' tombs in Hue, famous demarcation zone – DMZ. We also get close to the border with Laos where we enter the mountainous are again. We will follow the so called Ho Chi Minch trail. Travelling through different regions of the country we will have a chance to try different types of Vietnamese cuisine. During our tour we will visit "must see places" and off the beaten track areas.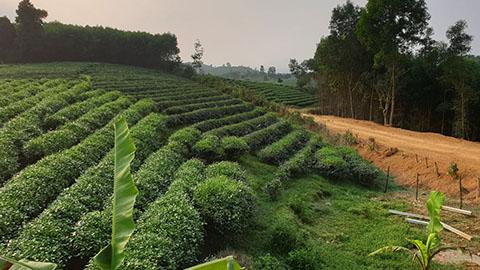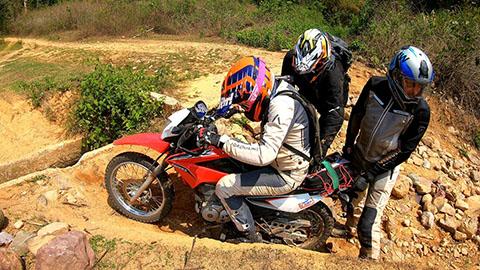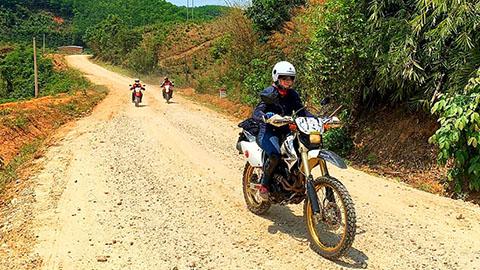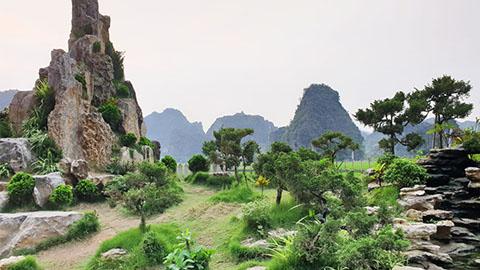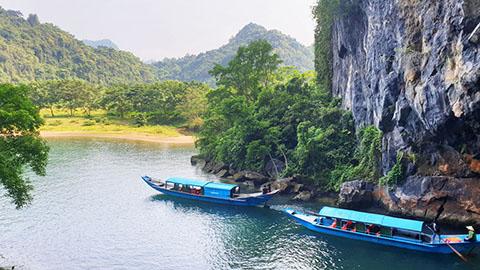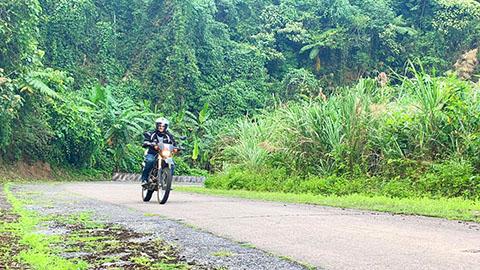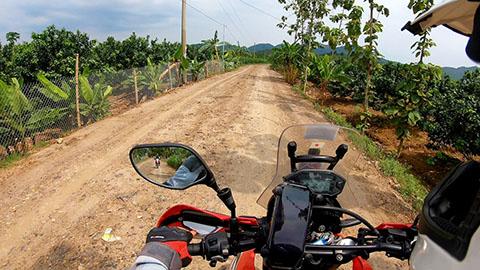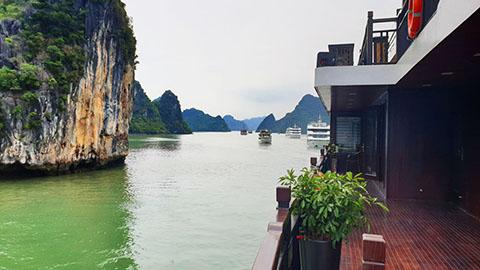 HIGHLIGHTS:
natural and landscape and cultural attractions
off the beaten track roads;
Ho Chi Minh trail
Ha Long Bay
Hoi An, Hue, Ninh Binh
rice fields and mogots;
Hanoi
Demarcation Zone DMZ and post American war tunnels;
Local Vietnamese cuisine

about the road:
For the most part we will drive on asphalt roads. Sometimes we will turn into gravel sections. The route is led through picturesque mountains. We will take a comfortable bus to Ha Long Bay – this crowded region of Vietnam is not interesting from the motorcycle point of view.

speed:
It is not a race, and we care about safety: We will be going at our own pace and make sure all participants reach the destination safely.

weather conditions:
The weather at this time of year is generally good and sunny – it is the period with the least amount of rainfall during the whole year.

REMEMBER:
Remember this is a motorcycle trip, so you have to use adequate gear.
Take an international driving license with you.
itinerary:
Day 1
Arrival to Da Nang, transfer to Hoi An
Day 2
Zwiedzanie Hoi An
Day 3
Hoi An – Hue
Day 4
Vinh Moc Tunnels – DMZ – Dong Hoi
Day 5
Dong Hoi – szlak Ho Chi Minha – Phong Nha
Day 6
Phong Nha – Thanh An Tea Hill
Day 7
Thanh An Tea Hill – Thai Hoa
Day 8
Thai Hoa – Ninh Binh
Day 9
Ninh Binh – Mai Chau
Day 10
Mai Chau – Bac Ye
Day 11
Bac Yen – Nghia Lo
Day 12
Nghia Lo – Hanoi
Day 13
Hanoi –Ha Long
Day 14
 Ha Long – Hanoi
Day 15
Departure to Europe.
The itinerary may be subject to change due to political or social reasons or weather conditions.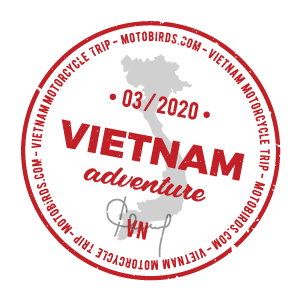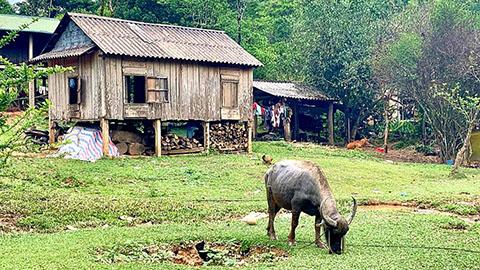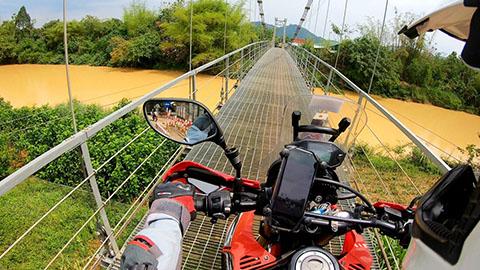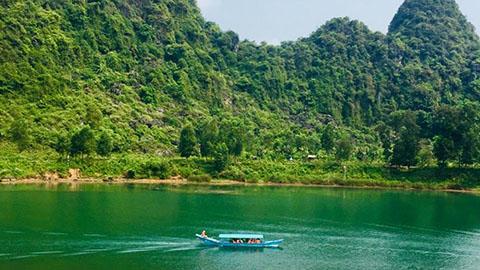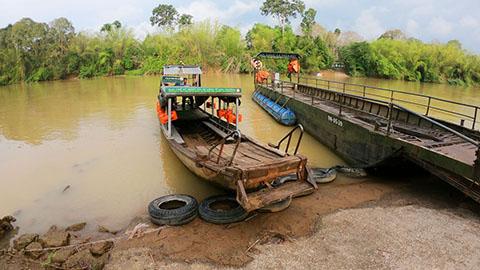 MOTORCYCLE
Motorcycle Honda CRF, Honda XR, Kawasaki KLX cc 150/250 (depending on the demand).

TRANSPORT TO/FROM HOTEL
Transport from Da Nang  airport to the hotel and from the hotel in Hanoi to the airport. Transport from Hanoi to/from Halong Bay.

guide
Assistance of a Moto Birds guide on the motorbike and local guide.

SUPPORT CAR AND SERVICE
Support car with mechanic. The luggage goes in the support car. We travel light! The mechanic will take care of the motorbikes.

FOOD AND ACCOMODATION
All accommodation on 2 sharing basis at 3* hotels or guesthouses and 5* ship for the Ha Long Bay. Breakfasts. We can arrange a single room supplement upon request – cost 50 EUR/night.

INSURANCE
Civil liability insurance for the motorbike. Travel insurance. Tourist Guarantee Fund fee.

PHOTOS AND TRACS
After the trip we will send you photos from the trip and tracks from the road.
Airplane tickets to Da Nang and from Hanoi (please don't buy the plane tickets until the minimum number of participants joining the trip is confirmed).

Meals other than breakfasts and meals on the ship on Ha Long Bay indicated above.

Motorcycle fuel.

The costs resulting from damage to the motorcycle caused by the driver.

Entrance tickets to tourist attractions along the route.

Extra attractions.

Visa promise and visa payable at the airport upon arrival (25 USD)
ASK ABOUT DETAILS
With plesure we will answer all your questions.
MAKE RESERVATION
Book a place on the trip by paying 500 EUR deposit.
START ADVENTURE
Come with us for an unforgettable motorcycle trip.