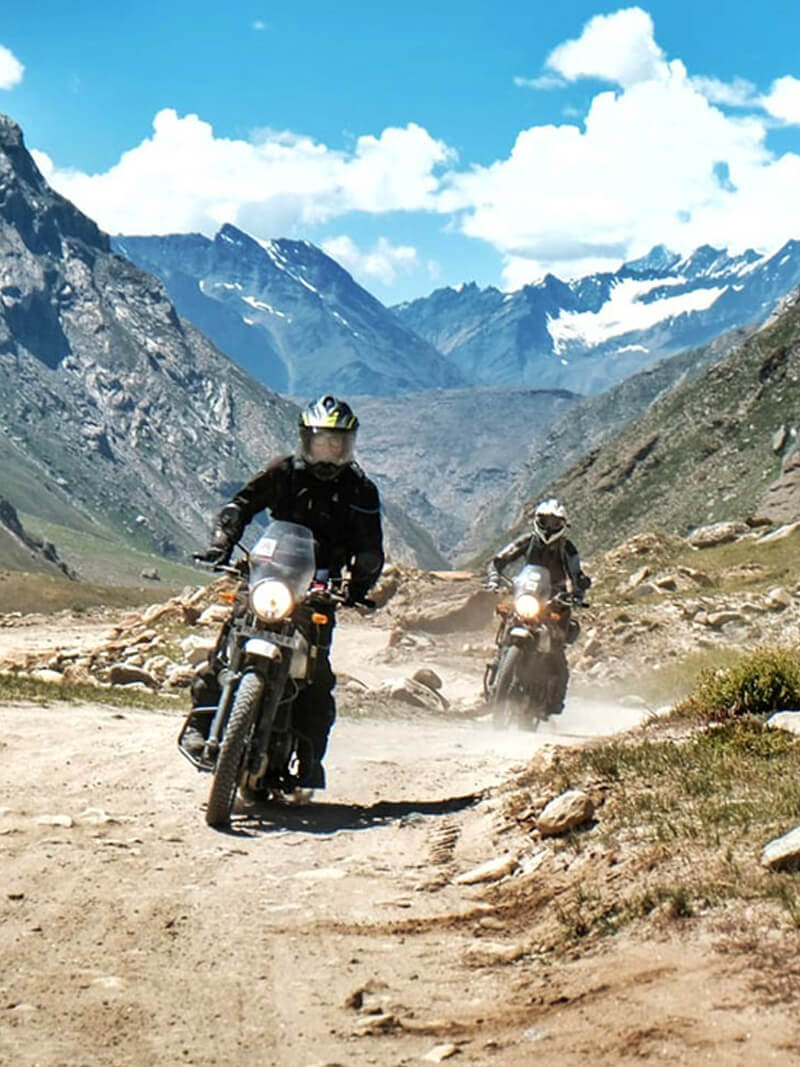 START:
31 August 2022 / LEH, INDIE
FINISH:
11 September 2022 / LEH, INDIE
TYPE OF ROADS:
60% off road + 40% on road
LEVEL OF DIFICULTY:
7 / 10
MOTORCYCLE:
As it should be in that part of the world, we will ride legendary Royal Enfields. We even lined up the latest model of Royal Enfield, the Himalayan! Motorcycle rental is is included in the tour price.
ABOUT THE TRIP:
This is best described as a roller-coaster motorbike ride: from the Buddhist monasteries of Ladakh, through the mysterious Zanskar Valley and desertic high-altitude landscapes we will head straight up to the highest pass in the world – Umling La (5848 m). The Pangong Tso and Tso Moriri lakes are also on our way, followed by several more passes over 5,000m. In the last years a lot of new roads have been built in the Himalayas and quite a few new passes have been availed for motorable vehicles. It opens for us, bikers, the areas which earlier could only be reached by trekking in the mountains. On our trip you can expect new tracks, passes and highlights not offered before on an organized tour. We will be hitting altitudes of over 5,000 meters multiple times and traveling over the highest passes in the world. The route covers all of the highlights of the ancient Buddhist kingdom of Ladakh, as well as the most beautiful Himalayan lakes in the border region to Tibet. Riding to the top of the world – with the mythical Royal Enfield will give you memories to last a lifetime! Check out the pictures of our latest expedition in the gallery section of this website - and get packing!
COVID-19 FLEXIBLE BOOKING AND GUARANTEED REFUND
If due to Covid-19 restrictions we were forced to cancel a tour or a transport, the choice is yours: either get a full cash refund, or we can transfer your deposit to any other tour or service that we provide.
Book your next Tour or Transport with confidence!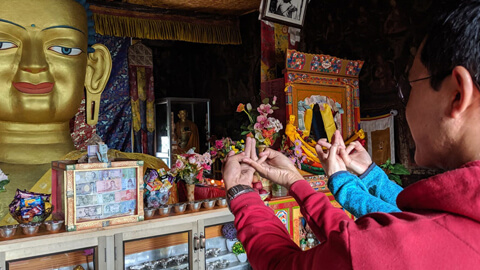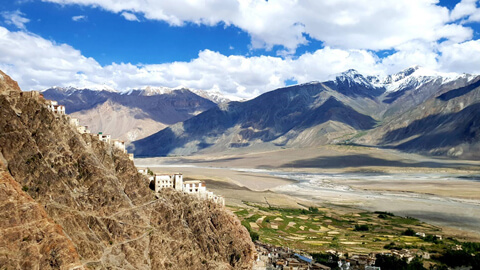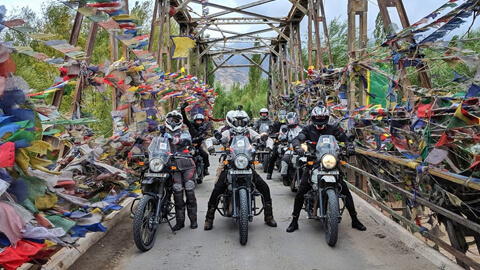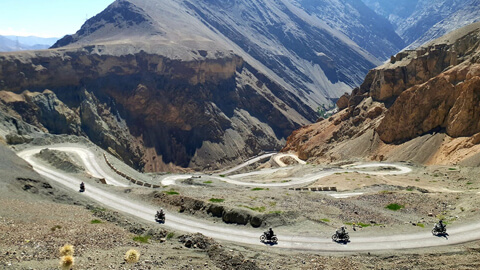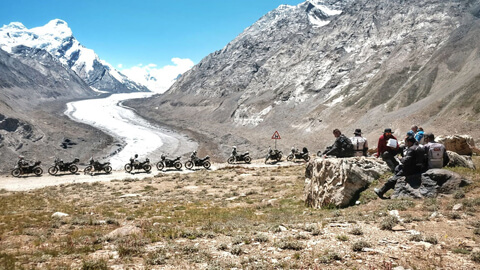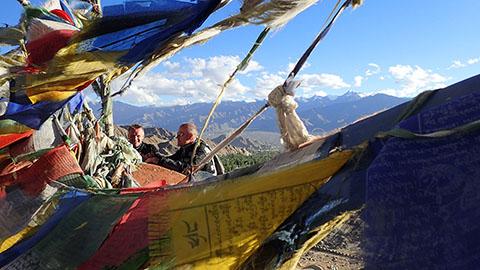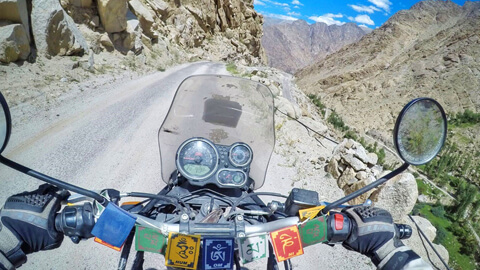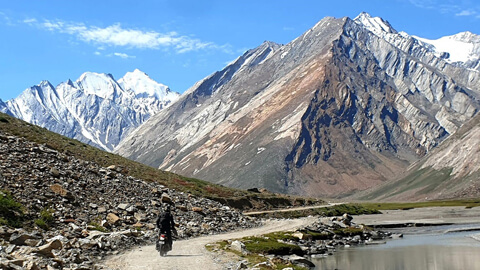 HIGHLIGHTS:
Leh;

Zanskar Valley;

Indus Valley;

Buddhist monasteries, including Alchi and Lamayuru;

Highest motorable pass – Khardung La;

New roads connecting Zanskar Valley with Leh-Manali road;

Manali;

Rothang Pass, Shango La Pass, SirSir La Pass, Singo La Pass, Panzi La Pass;

Rothang Attal Tunel;

Himalayan hairpins.

ABOUT THE ROAD:
On gravel sections (about 60% of the total distance) the route could be demanding. These are mostly new tracks, leading through hitherto inaccessible passes. Tracks could at times be flooded by overflowing rivers. There will be lots of tight turns and hairpins. The asphalt sections, in turn, will require a lot of attention due to traffic – which may at times be chaotic. High altitude can affect the concentration and handling ability of riders.

SPEED:
It is not a race, and we care about safety. We will be going at our own pace and make sure all participants reach the destination safely.

WEATHER  CONDITIONS:
The weather at this time of year is generally sunny, but as in the high mountains it can change quickly. It is much cooler at night, the temperature can drop to several degrees. During the day, the temperature varies between 15C and 20C. Rain is always possible, and even snow in the highest parts. You have to take into account possible quick and radical changes in the weather.

Remember:
Wearing appropriate gear is an individual responsibility. For this ride, we recommend considering "adventure" type boots.
ITINERARY:
DAY 1 (0 km)
Arrival to Leh.
DAY 2 (115 km)
Leh – Lamayuru
DAY 3 (210 km)
Lamayuru – Padum
DAY 4 (183 km)
Padum – Jispa
DAY 5 (85 km)
Jispa – Sarchu
DAY 6 (228 km)
Sarchu – Tso Moriri
DAY 7 (150 km)
Tso Moriri Lake – Hanle
DAY 8
Hanle – Umling La – Hanle
DAY 9 (160 km)
Hanle –  Pangong Tso Lake
DAY 10 (135 KM)
Pangong Tso Lake – Dolina Nubry
DAY 11 (95 km)
Nubry Valley – Leh
DAY 12 (0 km)
Leh – DEPARTURE
DUE TO THE PLANNED OPENING OF NEW ROADS IN LADAKH, CONNECTING THE ZANSKAR VALLEY WITH LEH – MANALI HIGHWAY, THE ROUTE MAY CHANGE FAVORABLY.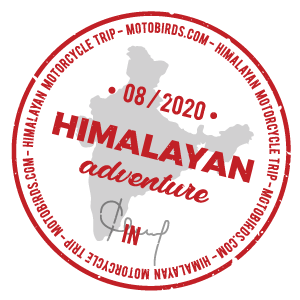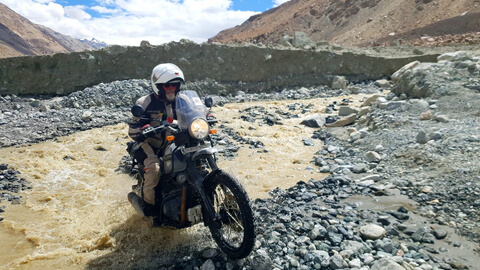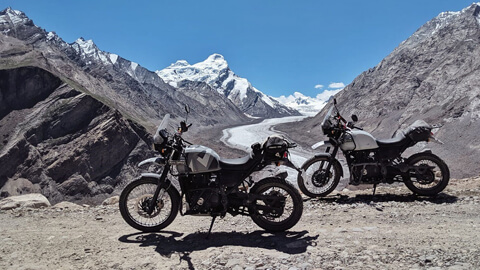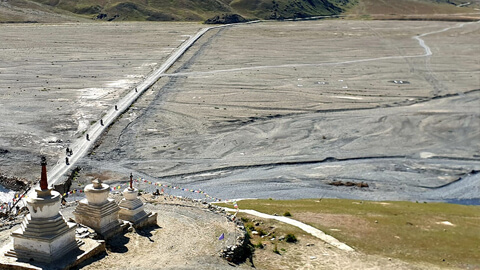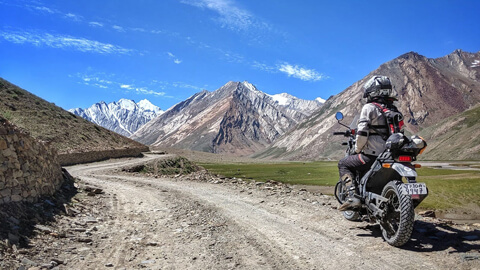 motorcycle
As it should be in that part of the world, we will ride legendary Royal Enfields. We even lined up the latest model of Royal Enfield, the Himalayan! Motorcycle rental is included in the tour price.

TRANSPORT TO/FROM HOTEL
Group airport transfers are included in the tour price, provided your arrival date is on the tour program dates. Individual transfer can be organised on different dates, but is not included in the tour price.

GUIDE
Assistance of both a multilingual MotoBirds and a local guide.

SUPPORT CAR AND SERVICE
The support car will carry all our luggage. We travel light! An experienced mechanic is coming with us. If necessary, we provide spare parts.

FOOD AND ACCOMODATION
Accommodation in twin rooms, in a 3-star hotels or guesthouses and a 2-person tents with beds and a bathroom (where hotels are not available). We can arrange a single room upon request – cost 40 EUR/night supplement. Breakfasts, lunches and dinners (with the exception of lunch and dinner in Leh).

insurance
Basic travel insurance. Upon request and with additional fee, we can offer additional insurance, covering for example the costs related to non – showing up on the trip due to Covid -19. Tourist Guarantee Fund fee. When rental motorbikes are used, they have third-party liability insurance.

permits
Access permits to special or border zones.

TICKETS
Entrance tickets to Buddhist monasteries visited on the way.

MEDICAL BACKUP
Doctor for medical backup with oxygen (O2) & AMS pack.

PHOTOS AND TRACKS
After the trip, we will send you pictures of our trip, as well as GPX tracks of the route we followed.
Airplane tickets to and from LEH – you should fly through Delhi (please don't buy the plane tickets until the minimum number of participants joining the trip is confirmed).
Fuel for the motorbike.
In Leh – meals other than breakfast.
The costs resulting from damage to the motorcycle caused by the driver.
Cost of the Indian visa – visas are organized by participants individually.
Entrance tickets to tourist attractions other than Buddhist monasteries along the route.
Extra attractions.
Any COVID tests / vaccinations that may be required at time of travel.
Book a place on this tour by paying reservation fee - 500 EUR or pay the full amount. After selecting the "BOOK" option, you can choose whether you pay only the reservation fee or the entire amount, on the "CART" page you can choose the transaction currency - EUR, PLN or USD.
SIGN IN TO THE INTERESTED LIST OF THIS TOUR
Not sure yet? Subscribe to the interested list and receive notifications about this trip.