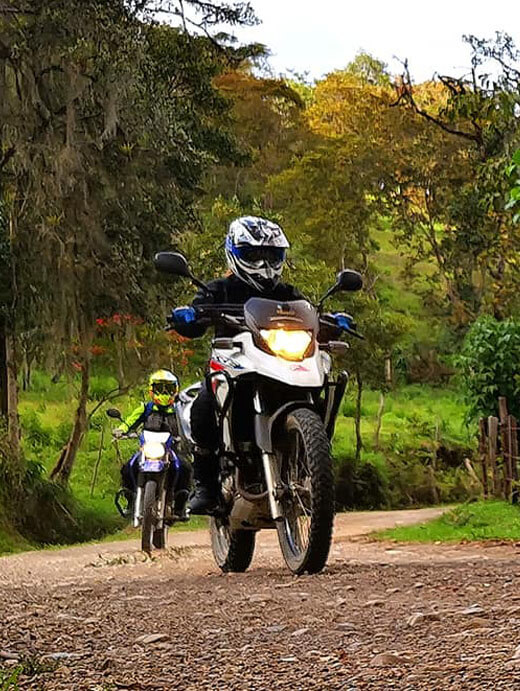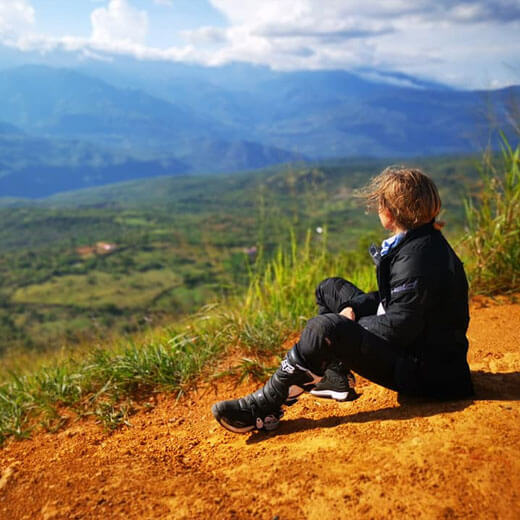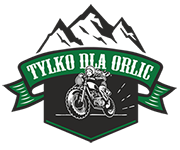 COLOMBIA: ACROSS GREEN ANDES

WOMEN ONLY MOTORCYCLE TOURS
START:
31 October 2021 / BOGOTA, COLUMBIA
META:
13 November 2021 / BOGOTA, COLUMBIA
TYPE OF ROADS:
60% on road, 40% off road
MOTORCYCLE:
Motorcycles available in Colombia - Yamaha XTZ 250. Renting motorcycles is included in the price of the tour.
ABOUT THE TRIP:
Colombia, one of the most beautiful, diverse, and scenic countries in South America. It is a real paradise for adventure riding – so get your riding buddies packing and come ride with us! On this tour, we'll explore the remote Andean roads, visit stunning glacier parks, sample the Colombian cuisine, hang out with the locals, and of course, shop for the heavenly locally grown coffee. This trip is a serious mix of adventure, culture, cuisine, and nature – and of course, some kickass motorcycling in great company! Thanks to cooperation with local riders we know the most interesting and picturesque routes and local curiosities of this country - so get ready to explore Colombia with us on motorcycles!
COVID-19 FLEXIBLE BOOKING AND GUARANTEED REFUND
If due to Covid-19 restrictions we will have to cancel a tour or a transport, you get a full cash refund or we can transfer your deposit to any other tour or service that we provide, as per your choice.
Book 2021 Tour or Transport with confidence!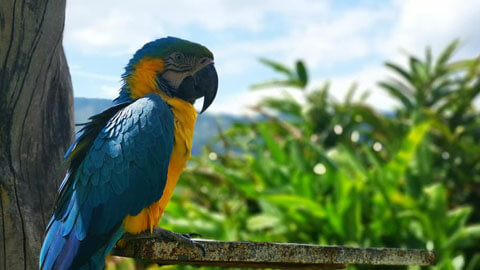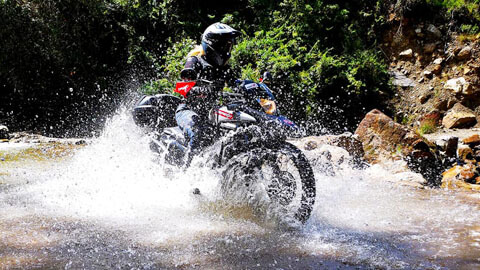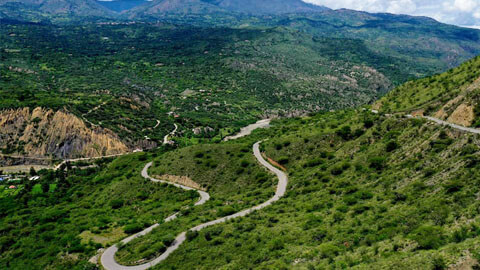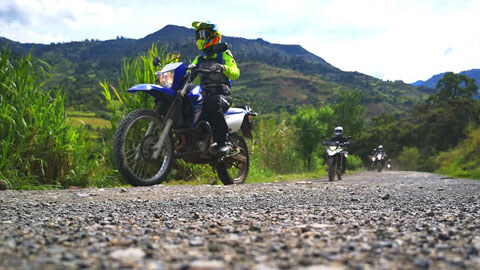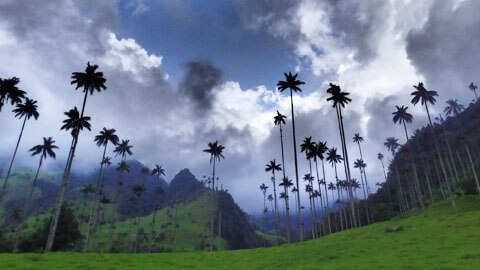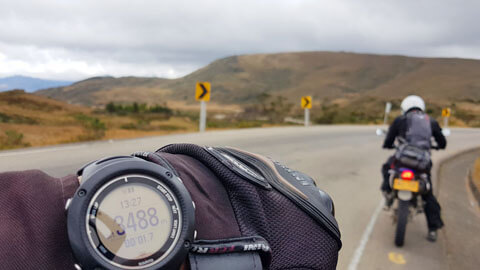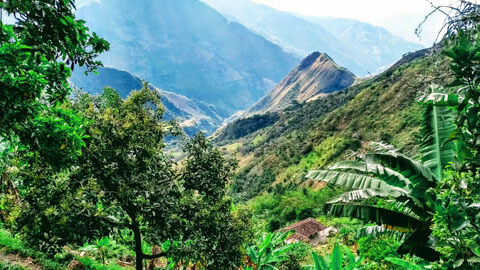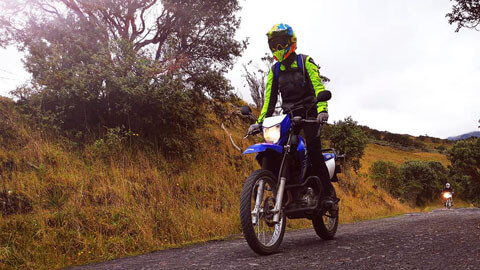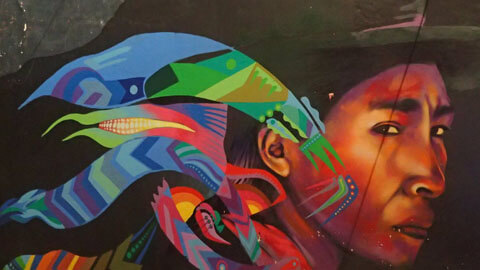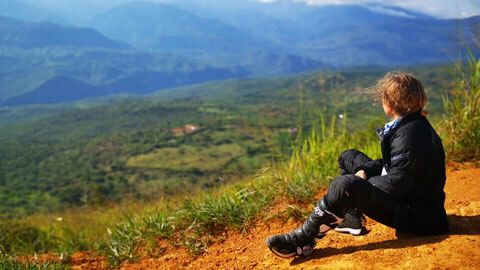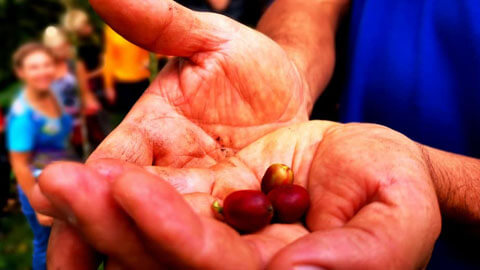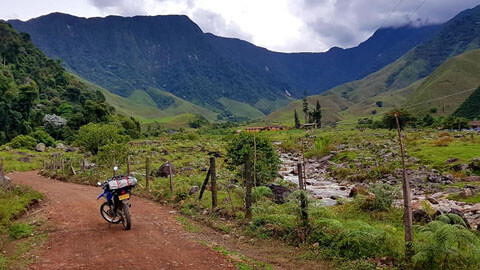 HIGHLIGHTS:
Bogota
Villa de Leyva;
Ritacuba Glacier ;
Guatape;
Coffee plantations;
rafting in San Gil;
gravel Andean roads across jungle.
ABOUT ROAD:
The ride itself will not be technically very demanding. We definitely promise fantastic views. We will drive on asphalt roads or well / decently maintained gravel roads. We do not expect sand. Our route leads through the Andes and the center of the country. We will not visit the coast or southern Colombia.
SPPED:
It is not a race, and we care about safety. We will be going at our own pace and make sure all participants reach the destination safely.
WEATHER:
In Colombia, close to the equator, you drive well all year round, but the weather is very changeable: it can differ in two adjacent valleys, separated by steep mountain ranges. Weather, like always in high mountains, can be capricious. You have to be prepared for all conditions, including rain.
REMEMBER:
Remember this is a motorcycle trip, so you have to use adequate gear. We will drive through very diversified areas, including high altitude roads, so you have to be prepared for changing weather conditions.
ITINERARY:
DAY 1
BOGOTA ARRIVAL
DAY 2
BOGOTA – MARIQUITA
DAY 3
MARIQUITA – SALAMINA
DAY 4
SALMINA – SONSON
DAY 5
SONSON – GUATAPE
DAY 6
GUATAPE – OTANCHE
DAY 7
OTANCHE – VILLA DE LEYVA – DUITAMA
DAY 8
DUITAMA – SAN GIL
DAY 9
SAN GIL – RAFTING OR FREE DAY
DAY 10
SAN GIL – SOATA
DAY 11
SOATA – EL CUCUI
DAY 12
EL CUCUI – SOCHA
DAY 13
SOCHA – TAURAMENA
DAY 14
TAURAMENA – BOGOTA
DAY 15
FLIGHT TO EUROPE.
The itinerary may be subject to change due to political or social reasons or weather conditions.

motorcycle
Motorcycles available in Colombia – Yamaha XTZ 250.

guide
Assistance of a Moto Birds Spanish speaking guide on the motorbike.

support car
Support car. The luggage goes in the support car. We travel light!

food and accomodation
All accommodation on 2 sharing basis at 3* hotels or guesthouses. Breakfasts. We can arrange a single room supplement upon request – cost 40 EUR/night.

transport to/from hotel
Transport from Bogota  airport to the hotel and from the hotel in Bogota to the airport.

insurance
Civil liability insurance for the motorbike. Travel insurance. Tourist Guarantee Fund fee.

photos and tracks
After the trip we will send you photos from the trip and tracks from the road.
Airplane tickets to and from Bogota (please don't buy the plane tickets until the minimum number of participants joining the trip is confirmed).

Meals other than breakfast.

Motorcycle fuel.

The costs resulting from damage to the motorcycle caused by the driver.

Entrance tickets to tourist attractions along the route.

Extra attractions, eg. Rafting in an Gil.
Book a place on this tour by paying installment - 500 EUR or pay the full amount. After selecting the "BOOK" option, you can choose whether you pay only the deposit or the entire amount, on the "CART" page you can choose the transaction currency - EUR, PLN or USD.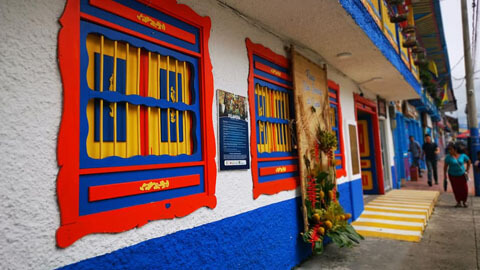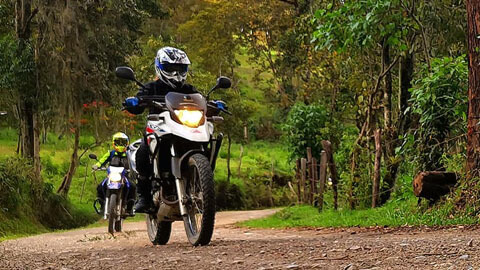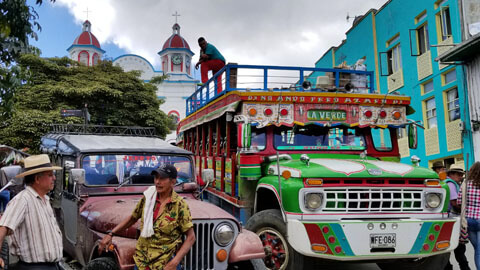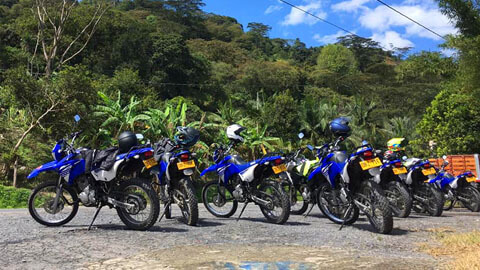 SIGN IN TO THE INTERESTED LIST OF THIS TOUR
Not sure yet? Subscribe to the interested list and receive notifications about this trip.