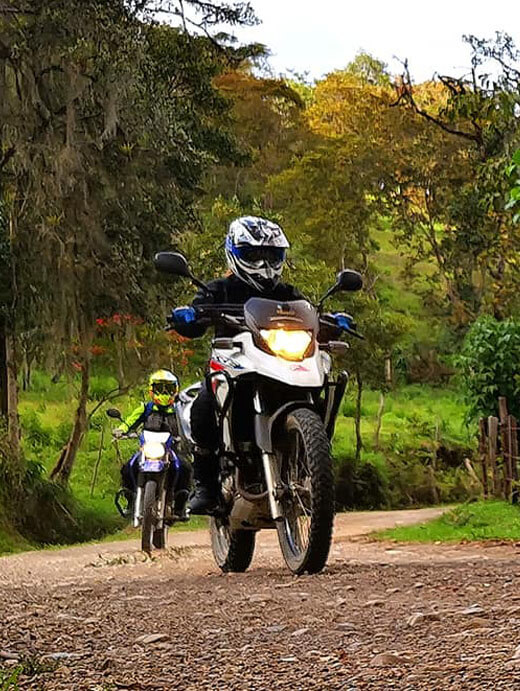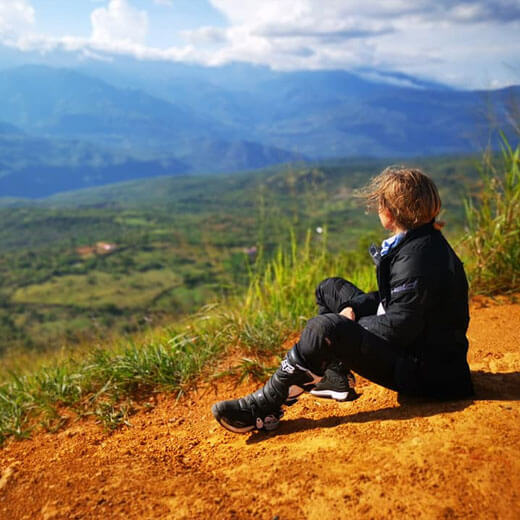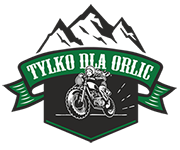 COLOMBIA: ACROSS GREEN ANDES

WOMEN ONLY MOTORCYCLE TOURS
START:
20 March 2021 / BOGOTA, COLUMBIA
META:
3 April 2021 / BOGOTA, COLUMBIA
TYPE OF ROADS:
gravel roads 70% + asphalt roads 30%
MOTORCYCLE:
Motorcycles available in Colombia - Yamaha XTZ 250. Renting motorcycles is included in the price of the tour.
ABOUT THE TRIP:
Colombia, one of the most beautiful, diverse, and scenic countries in South America, is a real paradise for adventure riding – so get your riding buddies packing and come ride with us! On this tour, we'll explore the remote Andean roads, visit stunning glacier parks, sample the Colombian cuisine, hang out with the locals, and of course, shop for the heavenly locally grown coffee. This trip is a serious mix of adventure, culture, cuisine, and nature – and of course, some kickass motorcycling in great company! The expedition will be led by Aleksandra "Ola" Trzaskowska, founder of "Tylko dla Orlic". South America has a special place in her heart. Ola knows the most interesting and picturesque routes and local curiosities on this continent - so get ready to explore Colombia with us on motorcycles!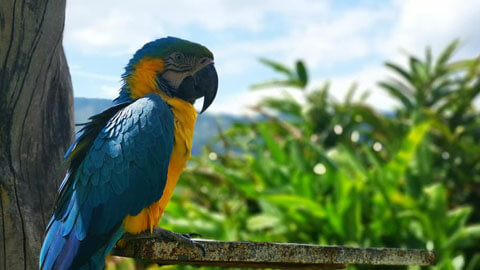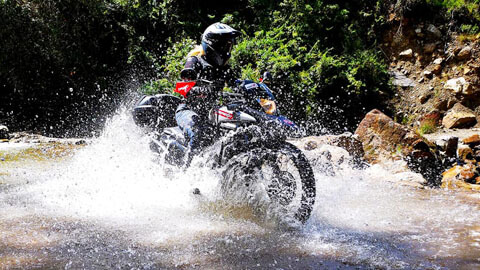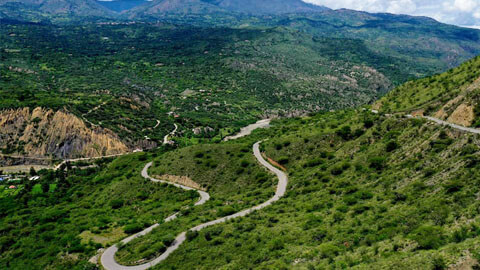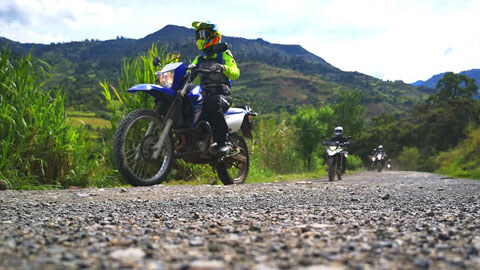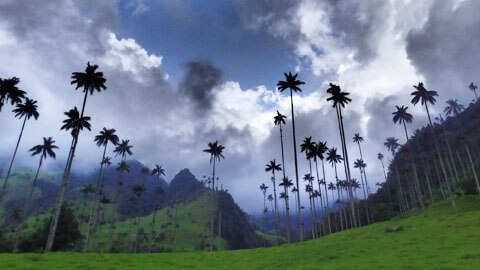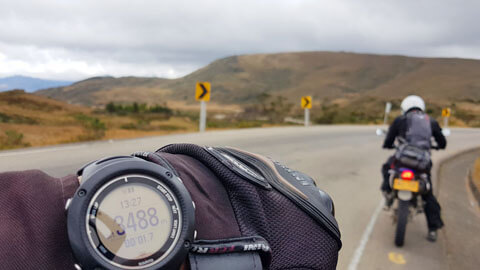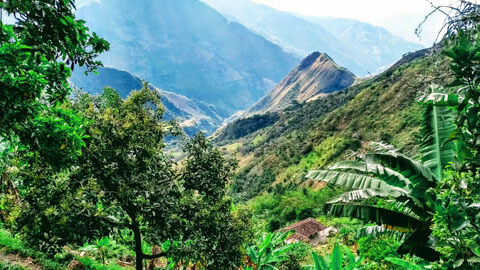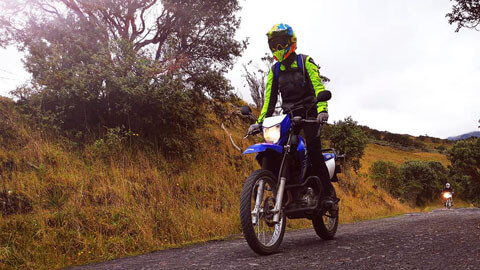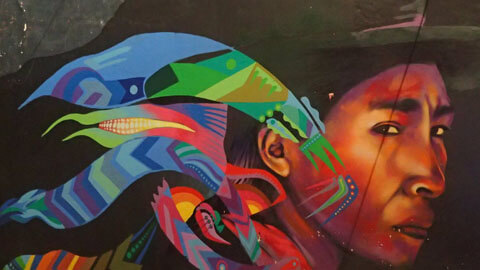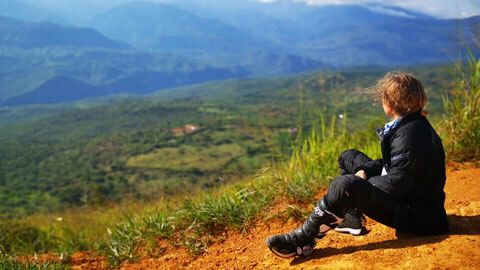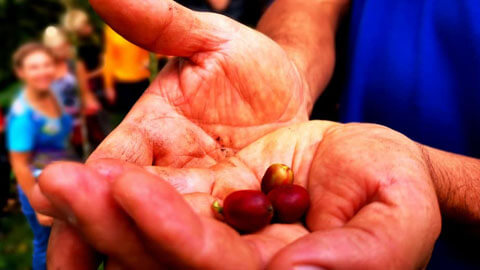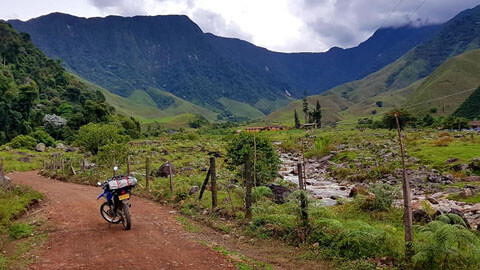 HIGHLIGHTS:
Villa de Leyva;
Ritacuba Glacier ;
Catedral de Sal in Zipaquira;
Zona Cafetera (region of coffee);
rafting in San Gil;
gravel andean roads across jungle;
ABOUT ROAD:
The ride itself will not be technically very demanding. We definitely promise fantastic views. We will drive on asphalt roads or well / decently maintained gravel roads. We do not expect sands. Weather, like in high mountains, can be capricious. You have to be prepared for all conditions, including rain. Our route leads through the Andes and the center of the country. We will not visit the coast or southern Colombia.
SPPED:
It is not a race, and we care about safety: We will be going at our own pace and make sure all participants reach the destination safely.
WEATHER:
In Colombia, close to the equator, you drive well all year round, but the weather is very changeable: it can differ in two adjacent valleys, separated by steep mountain ranges.
REMEMBER ABOUTS:
Remember that this is a motorcycle expedition and there is a dress appropriate for the area and conditions. We will ride in the mountains. It is important to have the right clothing (it may be cooler around the Ritacuba glacier) and be sure to use a sunblock.
ITINERARY:
DAY 1 
bogota arrival
DAY 2 
Bogota – Mariquita (220km)
DAY 3 
Mariquita – Salamina (160km)
DAY 4 
Salmina – Sonson (90km)
DAY 5 
Sonson – Guatape (130km)
DAY 6 
Guatape – Otanche (130km)
DAY 7 
Otanche – Villa de Leyva – Duitama (230 km)
DAY 8 
Duitama – San Gil (144km)
DAY 9 
San Gil – Rafting or free day
DAY 10 
San Gil – Soata (140 km)
DAY 11 
Soata – El Cucui (104 km)
DAY 12 
El Cucui – Socha (112 km)
DAY 13 
Socha – Tauramena (220 km)
DAY 14 
Tauramena – Bogota (253km)
DAY 15 
Flight to Europe.

motorcycle
Motorcycles available in Colombia – Yamaha XTZ 250.

guide
Assistance of Aleksandry Trzaskowska founder of "Tylko dla Orlic" as a guide.

support car
In the support car, our luggage will go. We travel lightly!

food and accomodation
All accommodation on 2 sharing basis at 3* hotels or guesthouses.
Breakfast in every place of accommodation.

photos and tracks
After the trip we will send you photos from the trip and tracks from the road.
Airline tickets (tickets should not be bought until the organizer confirms completing the minimum group size).
Motorcycle fuels.
Costs due to damage to the motorcycle caused by the driver.
Admission tickets to tourist attractions on the route.
Personal expenses, optional trips, souvenirs etc.
Travel Insurance. We can organize them at the participant's request.
Transfer from / to the airport.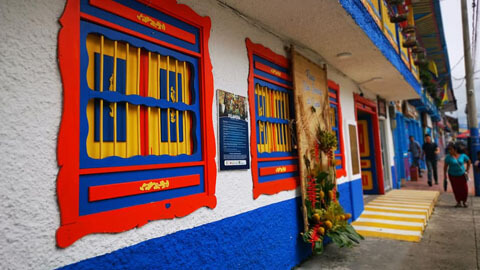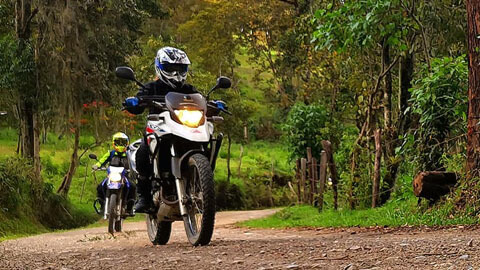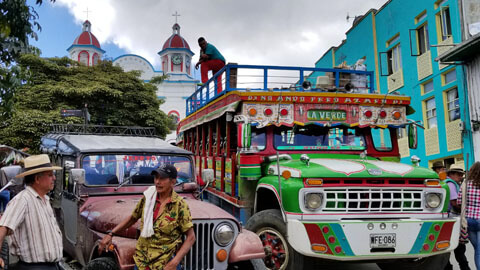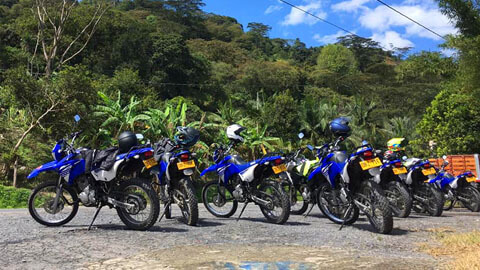 jesteś zainteresowana/zainteresowany?
POZNAJ SZCZEGÓŁY
Chętnie odpowiemy na pytania związane z wyprawą.
ZAREZERWUJ MIEJSCE
Zarezerwuj miejsce na wyprawie wpłacając 500 EUR zadatku.
PRZEŻYJ PRZYGODĘ
Pojedź z nami na niezapomnianą wyprawę motocyklową.