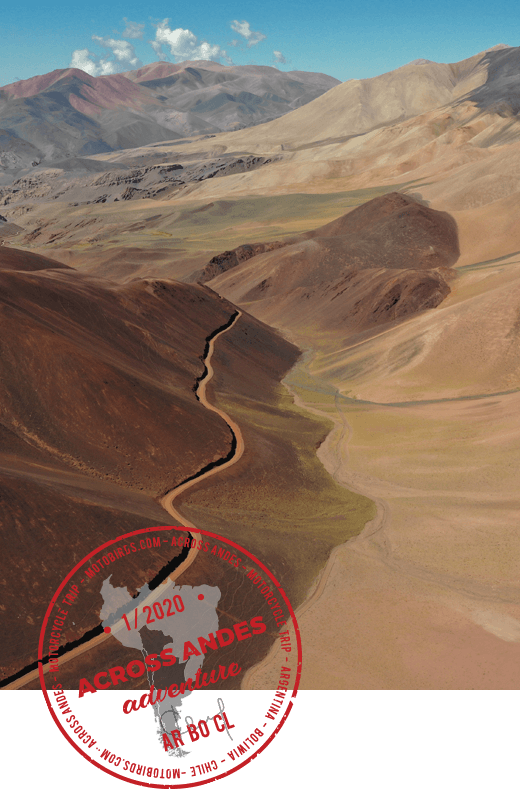 START:
10 January 2021 / VALPARAISO, CHILE
META:
30 January 2021 / VALPARAISO, CHILE
TYPE OF ROADS:
gravel roads 30% + asphalt roads 70%
LEVEL OF DIFICULTY:
5 / 10
MOTORCYCLE:
The route is prepared for large enduro motorcycles (BMW 1200, Honda Africa Twin etc.). We provide transport of your motorcycle from / to Europe. The price of the tour includes the cost of transport and customs clearance.
ABOUT THE TRIP:
The expedition goes through the most beautiful Andean routes. We will ride through both high mountain passes and the driest desert of the world (Atacama). We will see how the famous Salar de Uyuni really looks: we guarantee that you will not forget this view throughout your whole life. We will bathe in hot springs, we will have breakfast at the geysers. We will go to the bottom of five thousand meters high volcanoes. We will see lagoons and flamingos. We will look into the so-called Moon Valleys, both the Chilean and Argentinian: both look like from another world. We will visit the so-called. ghost cities, or abandoned salitreras, in which history stopped. There will also be culinary attractions: we are waiting for famous Argentine steaks and great wine! It's all under the heaven of a glittering million stars: the area where we'll move famously from a cloudless sky. On average, over 350 days a year are sunny.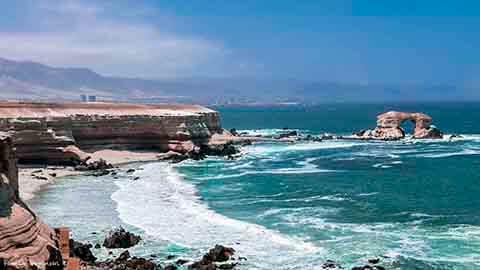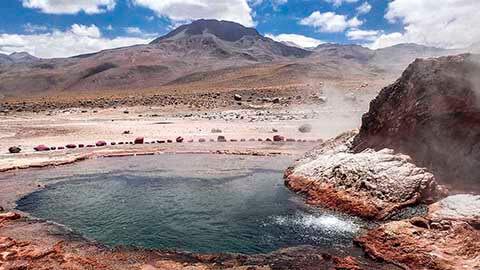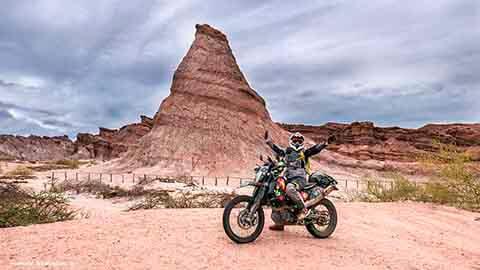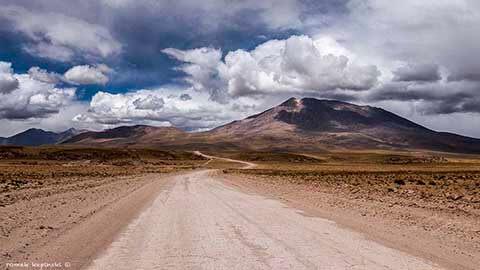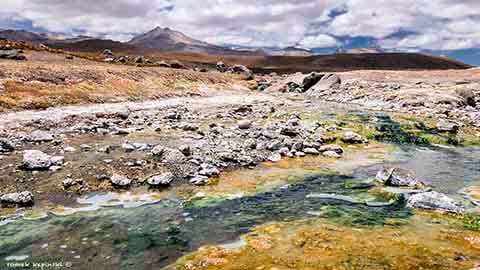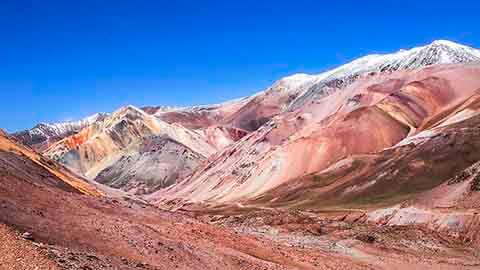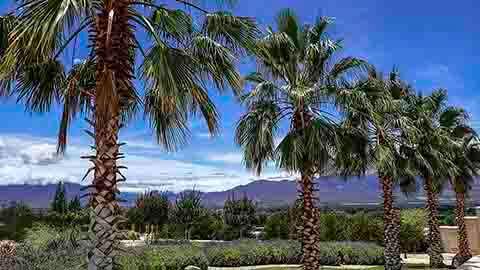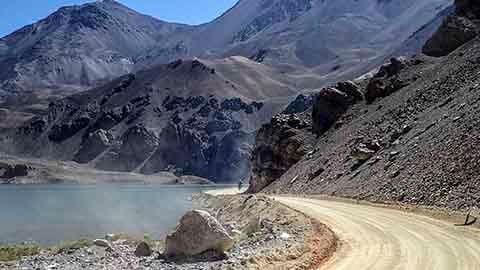 HIGHLIGHTS:
Salta;

Cafayate;

Campo de Piedra Pomez;

Volcan Galan;

Antofagasta de la Sierra;

San Pedro de Atacama;

Geiseres de Tatio

Ruta de las Lagunas in Bolivia

Salar Uyuni;

Tupiza;

Humahuaca;

Tilcara;

lagoons;

Atacama Desert;

about the road:
The ride itself is not difficult or technical – but we promise it will be absolutely stunning! We will be riding mostly paved roads and a few gravel roads in generally good conditions.

speed:
It is not a race, and we care about safety: We will be going at our own pace and make sure all participants reach the destination safely.

WEATHER CONDITIONS:
The weather at this time of year is generally dry and sunny.


REMEMBER ABOUT:
Remember that to try out the motorcycle and clothing adequate to the terrain and conditions. We will drive at very high altitudes (over 5000 m). It is important to have this clothing and necessarily a cream with a protective filter.
ITINERARY:
DAY 1 – 10.01
Valparaiso
DAY 2 – 11.01
VALPARAISO – COMBARBALA (333 KM)
DAY 3 – 12.01
COMBARBALA – VICUNA (230 km)
DAY 4 – 13.01
VICUNA – PASO DE AGUA NEGRA – RODEO (274 km)
DAY 5 – 14.01
RODEO – VALLE DE LA LUNA – VILLA UNION (311 km)
DAY 6 – 15.01
VILLA UNION – CHILECITO – BELEN (359 km)
DAY 7 – 16.01
BELEN – CAFAYATE (254KM)
DAY 8 – 17.01
CAFAYATE
DAY 9 – 18.01
CAFAYATE – SALTA (197 km)
DAY 10 – 19.01
SALTA – HUMAHUACA (245 km)
DAY 11 – 20.01
HUMAHUACA – TUPIZA (258 km)
DAY 12 – 21.01
TUPIZA – UYUNI (206 km)
DAY 13 – 22.01
UYUNI (0 km)
DAY 14 – 23.01
UYUNI – OLLAGUE (228 km)
DAY 15 – 24.01
OLLAGUE – CHUQUICAMATA – SAN PEDRO DE ATACAMA (101 km)
DAY 16 – 25.01
SAN PEDRO DE ATACAMA
DAY 17 – 26.01
SAN PEDRO DE ATACAMA – ANTOFAGASTA (312 km)
DAY 18 – 27.01
ANTOFAGASTA – BAHIA INGLESA (470 km)
DAY 19 – 28.01
BAHIA INGLESA – LA SERENA (403 km)
DAY 20 – 29.01
LA SERENA – VALPARAISO (433 km)
DAY 21 – 30.01
DEPARTURE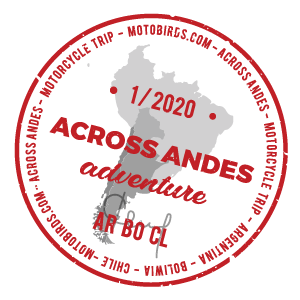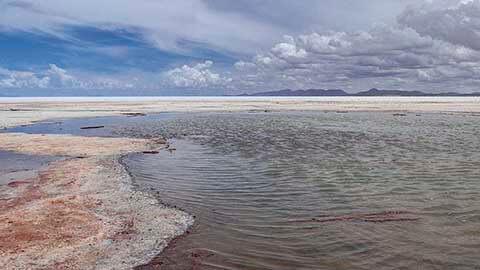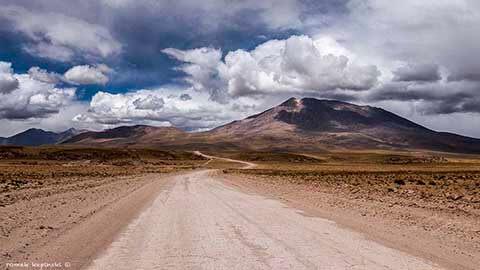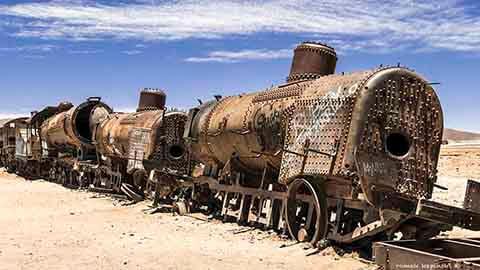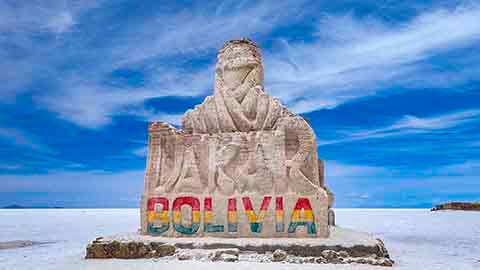 MOTORCYCLE
The price includes the cost of transport and customs clearance of your motorcycle (transport on the route Warsaw, Poland – Chile). For an additional fee we can arrange transport of the motorcycle from your home to / from Warsaw.

GUIDE
Multilingual guide on the entire route.

SUPPORT CAR AND SERVICE
In the support car, our luggage will go. We travel lightly! An experienced mechanic is coming with us. If necessary, we provide spare parts.

FOOD AND ACCOMODATION
Accommodation in three and four-star hotels, in double rooms (or in similar guesthouses, where hotels are not available). The price includes breakfast.

ASSURANCE
Civil liability insurance for the motorbikes.


PHOTOS AND TRACS
After the trip we will send you photos from the trip and tracks from the road.
Air tickets to and from Chile (tickets should not be purchased until the organizer has confirmed the minimum size of the group).

Motorcycle fuel.

The costs resulting from damage to the motorcycle caused by the driver.

Meals other than breakfast and meals on the ship indicated above.

Entrance tickets to tourist attractions along the route.

Travel insurance.
ASK ABOUT DETAILS
With plesure we will answer all your questions.
MAKE RESERVATION
Book a place on the trip by paying 500 EUR deposit.
START ADVENTURE
Come with us for an unforgettable motorcycle trip.